Disney World might be the most magical place on earth, but that doesn't mean it's perfect. Far from it. 
We've seen days at the parks where EVERYTHING goes wrong, apologies issued for how the company has handled certain matters, and other mistakes – from little to big. But one decision Disney World made could be its biggest mistake of all time.
The "Mistake"
So what is this big mistake? Well, at least to some, discontinuing Disney's Magical Express service was one of the biggest mistakes in Disney World history.
For those who may not have been familiar with it, the Magical Express was a bus service organized by Disney but operated by Mears which took guests to and from their Disney World hotels and the Orlando International Airport at no additional cost.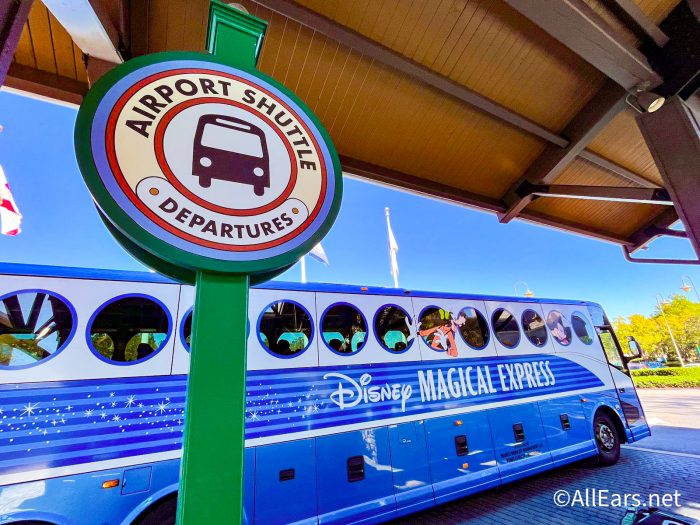 For many, it marked the magical start to a trip or a sad goodbye to the vacation. It was also considered to be pretty convenient (for guests) since it was free and could get you where you needed to be in a "Disney-managed" fashion (taking one thing off of your planning plate).
But aside from pure convenience and being free, for many it was a part of the trip tradition. The Magical Express had been available to guests for years, but Disney suddenly announced that it would go away once 2022 arrived. It ran for its last days and then sadly joined other offerings in the Disney graveyard. And guests were NOT happy.
Why Was Discontinuing It Such a Big Mistake?
Discontinuing the Magical Express could be Disney's BIGGEST mistake ever for a multitude of reasons.
From a guest's perspective, the Magical Express was viewed by many as convenient. It was free and had a touch of the "Disney spirit." That could help your vacation start before you even left the airport.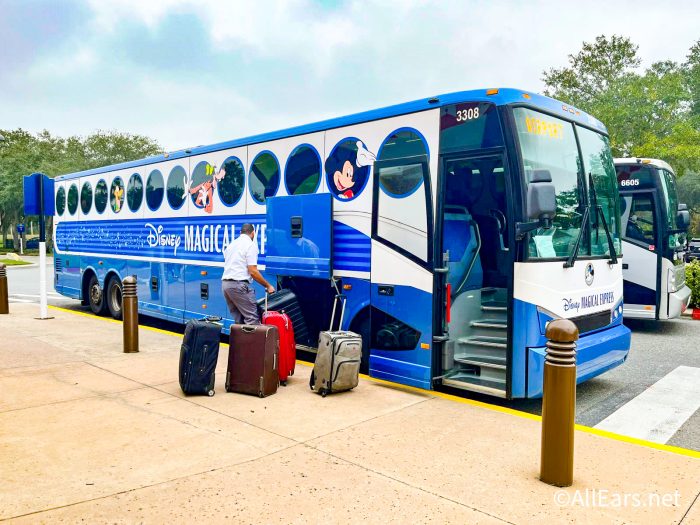 But really, the bigger benefit was to Disney. The Magical Express was a convenient way to get guests directly from the airport to the Disney World bubble with no chance for them to stop at competitors like Universal Orlando Resort, no time to stop at a restaurant or store that competes with those at Disney Springs, and no grocery store stops to compete with the limited (and pricey) groceries available at Disney World's hotel gift shops. It offered guests a purely direct trip — airport ➡️  Disney World; Disney World ➡️  airport.
Essentially, it provided Disney with a greater chance of "trapping" guests in the bubble. Less money spent elsewhere likely equaled more money spent in Disney World. Can't make a pit stop at McDonald's for a $4 burger? Guess I'll have to spend $12 on a Disney burger instead!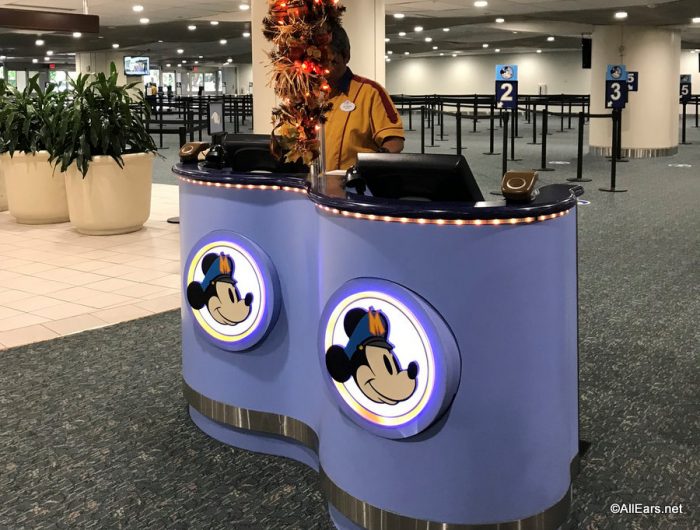 It also likely discouraged individuals from leaving Disney property at all (or very much) during their stay. Those who used the Magical Express likely found no need for a rental car since the bus would take them where they needed to go — Disney. Without a rental car, guests may have been less tempted to pay for some other transportation (like an Uber) to leave Disney property. This again served to "trap" them on property for all of their needs, unless they wanted to rely on rideshares or delivery services.
But now the Magical Express is gone. Visitors have to arrange their own transportation. That leaves them open to utilizing rideshares, private car services, rental cars, or other transportation methods that potentially give them the ability to make stops outside of Disney. Now, to be clear, these services all existed while the Magical Express was available and many guests may have opted to skip the Magical Express altogether. But now, those guests who would have otherwise relied on Disney's free transportation have to figure out their transportation on their own, opening them up to a world they may not have considered before.
Particularly with a rental car, guests may feel more motivated or empowered to leave Disney property to visit other local attractions and restaurants, rather than spend ALL of their time at Disney. Without the Magical Express, some guests may also be more tempted to stay off property, as the free service no longer draws them in to stay on property.
Those are all of the "maybes" and possibilities though. Those are the theoretical effects of removing the Magical Express, but have any of those theoreticals become reality, or is Disney's big mistake not a mistake at all?
Has That "Mistake" Really Yielded Terrible Results?
It's hard to say whether the removal of the Magical Express has really motivated people to leave Disney World property, stay off property, or otherwise change their plans. Disney doesn't release information displaying exact numbers that show how many people are or are not staying at the hotels now vs. before, who is leaving the parks vs. staying, etc.
So what do we know? We do know that for the Disney parks, demand is EXCEEDING reservation availability. According to Disney's executives, the company has not seen demand for the parks decline. Disney is still seeing demand in EXCESS of the reservations being made available to guests, meaning there are days when guests cannot get Park Pass reservations because there is so much demand. That would lean toward showing that the removal of the Magical Express hasn't really affected trip plans in a big way for some.
Disney has noted that they're seeing increased demand and affinity for the parks. But they're also seeing an increase in terms of what guests are willing to spend when they get there to improve their experience.
We also know that the Disney parks are hitting big revenue levels. The Disney Parks, Experiences, and Products division hit nearly $7.4 billion in revenue this past quarter. That marked a BIG increase from 2021, which only saw $4.3 billion in revenue for the Parks division during the same period of time.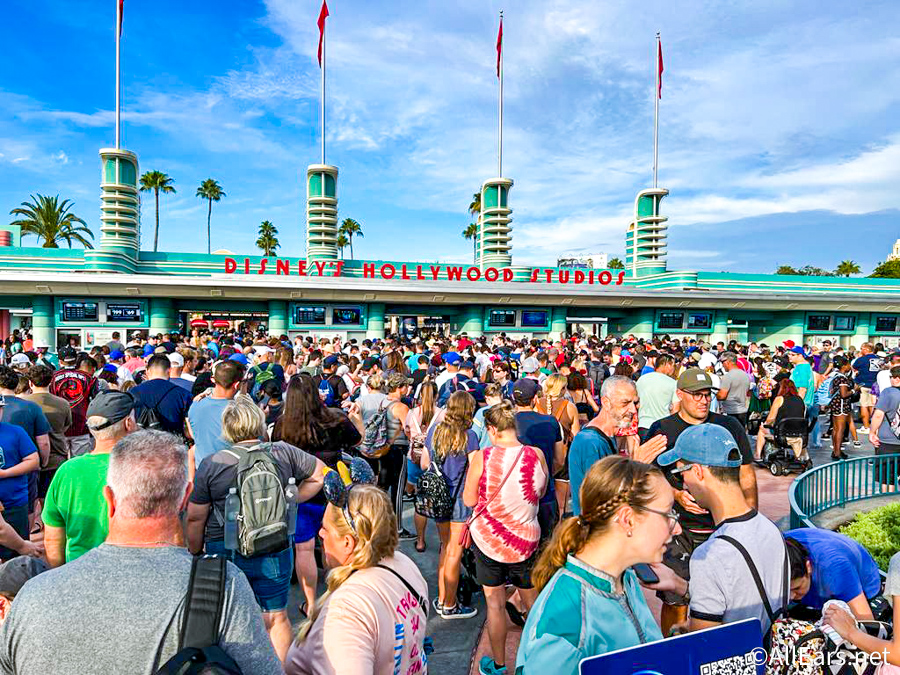 Guests who are visiting the parks are also spending MORE than before. During Q3 of Fiscal Year 2022, the increase in guest spending was seen mostly when it came to ticket revenues and a higher average daily rate for Disney hotel rooms. The ticket revenue increase in spending came largely from the introduction of Genie+ and Lightning Lane as well as a "reduced impact from promotions" at Walt Disney World Resort.
Chapek has said that close to 50% of park guests purchase Genie+. This is higher than it was several months ago when Disney reported during the Q1 (Fiscal Year 2022) Earnings Call that about one-third of guests were purchasing Genie+.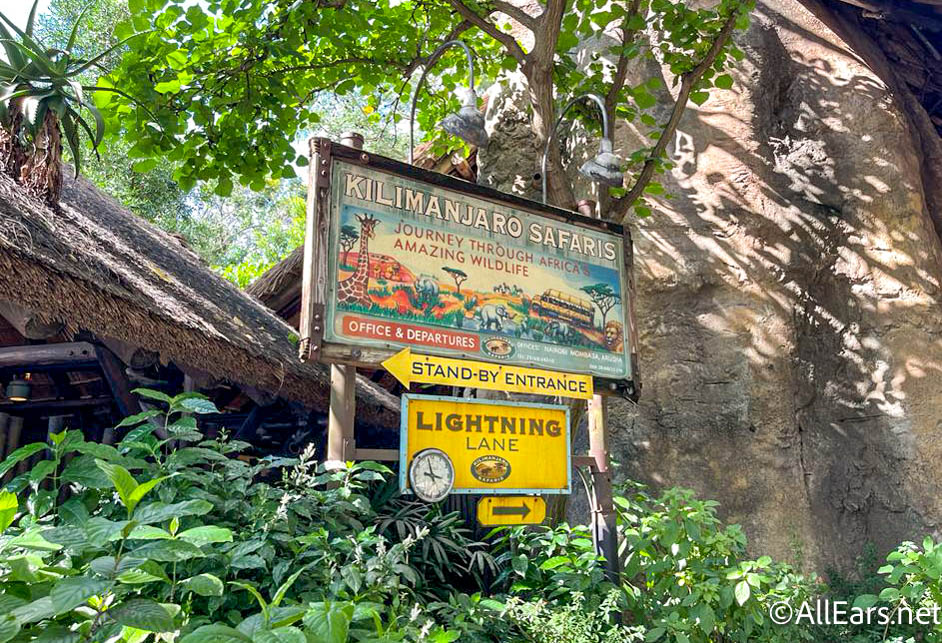 But that's not to say that Disney is the only theme park doing well. For example, Universal Orlando has had some great numbers lately. According to the Q2 results from Universal Orlando (fiscal year 2022), the adjusted EBITDA (Earnings Before Interest, Taxes, Depreciation, and Amortization) for the second quarter was $632 million. That actually marked the highest EBITDA on record for the Universal parks for any quarter.
Additionally, in Q2, theme park revenue increased 64.8%, coming out to $1.8 billion in total. That increase was due to higher attendance and guest spending in the parks in the U.S. and Japan.
We've also seen some good signs at other theme parks. For example, SeaWorld Entertainment Inc. reported attendance as just 3.1% below 2019.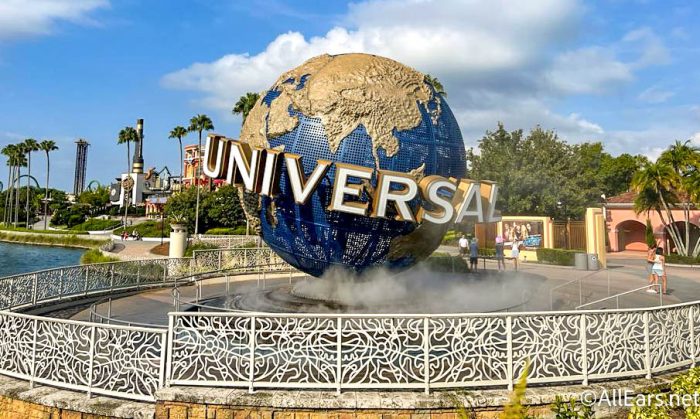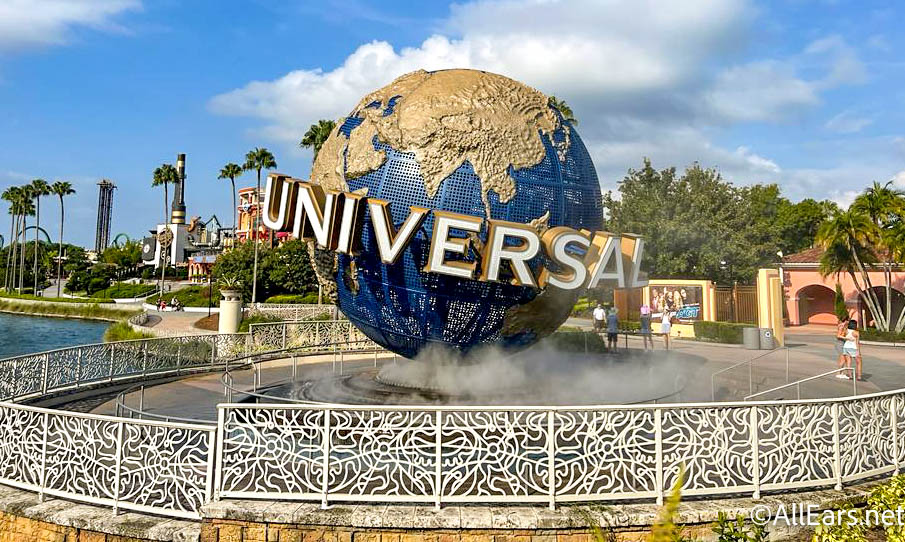 Could some of the success at Universal be due to Disney's decision to drop the Magical Express, giving people greater incentive to explore other areas? Possibly, but there's no direct evidence.
In fact, some evidence seems to indicate that Disney hasn't made a mistake at all. For many of our AllEars readers, the removal of the Magical Express (while perhaps sad or disappointing) has NOT changed their trip plans.
We turned to our fantastic AllEars readers via Instagram to see if the removal of the Magical Express had encouraged them to stay off property, rent a car, or do something else. And their answers may show that (at least from a purely practical perspective) Disney didn't make a mistake.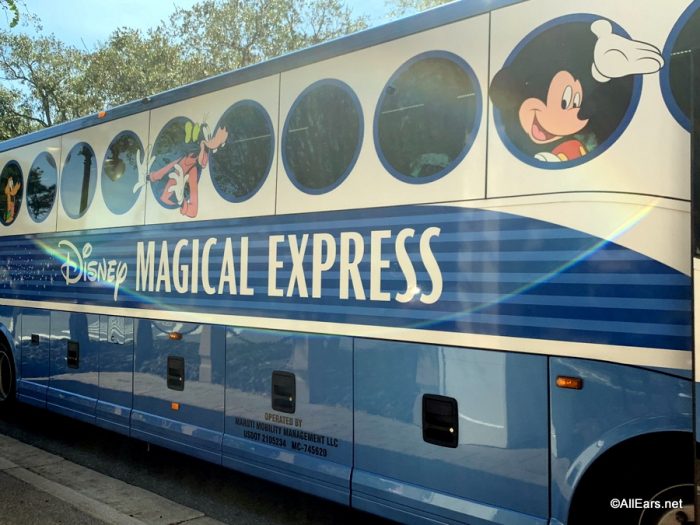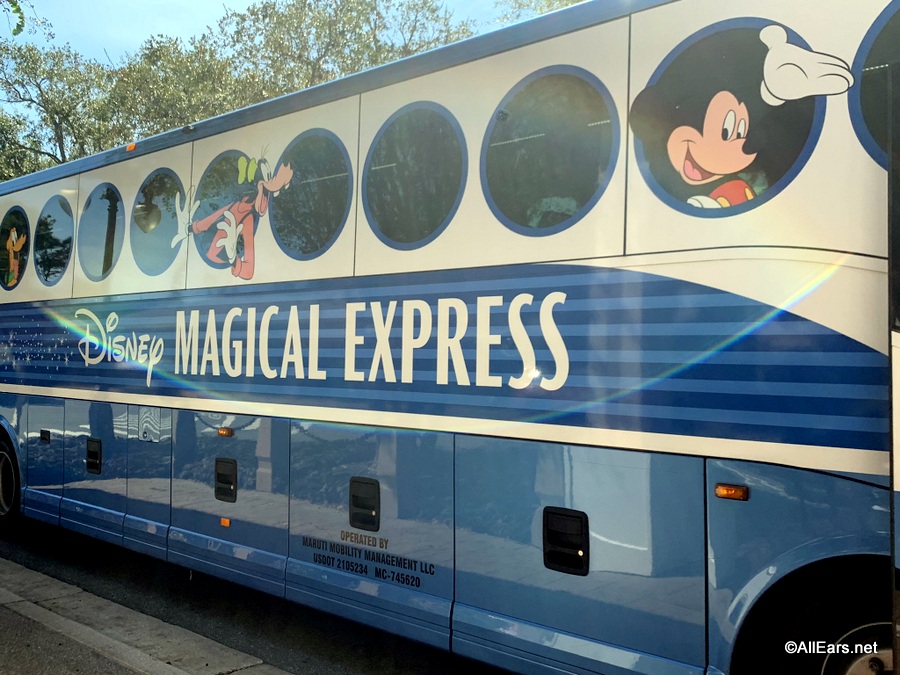 We first asked: Are you renting a car more now that Magical Express is gone? This is based on the expectation that those with rental cars could have more freedom to travel around Orlando, leave Disney property, and visit other parks, etc. We received over 700 votes and the breakdown was clear with 78% saying NOPE – they're not renting cars, instead, they're using other transportation. Only 22% said they're renting a car every trip now.
Seems like the removal of the Magical Express hasn't turned some of our readers toward the rental car game. Now, that doesn't mean that they aren't using other transportation that could easily take them off Disney World property, but it is interesting to see that the Magical Express' removal hasn't necessarily thrown our readers into the arms of rental car companies.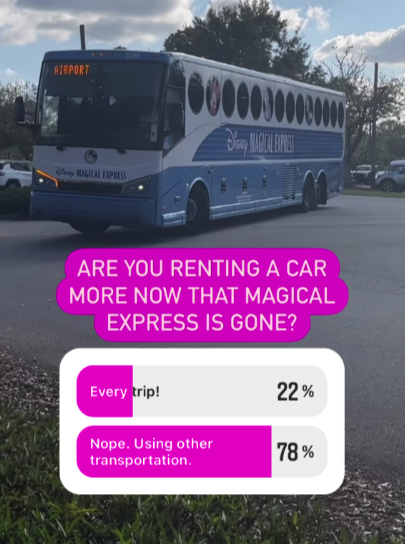 We then asked: Are you staying OFF Disney property more now that Disney's Magical Express is gone? We got around 1,000 votes for this one and the results were (again) pretty clear. 81% said that they are still staying ON property, while only 19% said the change has now made them stay OFF property every time.
That would be a vote in Disney's favor – showing that the removal of the Magical Express actually may NOT have resulted in the "disaster" some expected.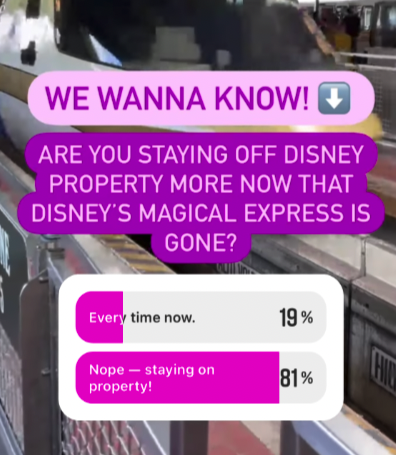 We also asked: Would you consider staying off property more now that Disney's Magical Express is gone? The answer also leaned in Disney's favor, with 68% of people saying NOPE – I want to stay on property. About 32%, however, said they'd consider staying off property more now, but that's still a relatively low number all things considered.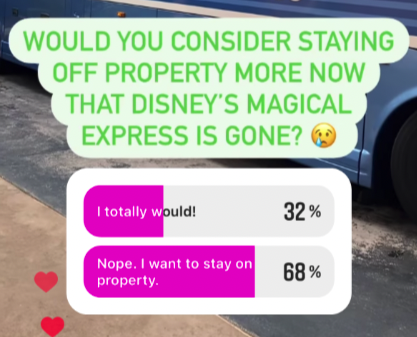 Our final question was: Are you going to restaurants, stores, or theme parks OFF Disney property more now since the Magical Express is gone? We received over 1,000 votes here and again the answers were clear. 77% said they are still staying on property, while only 23% said they're going off property a bit more.
Again, this weighs in Disney's favor, potentially arguing on the side that removing the Magical Express wasn't as big of a mistake as some might expect.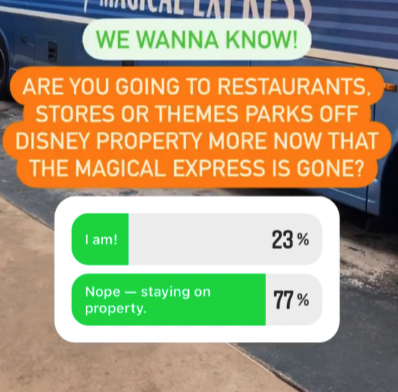 Are you surprised by the responses? With all the theoreticals of big negative effects that could be felt due to the removal of the Magical Express, it seems (at least for now, and at least based on information Disney has shared and polls of our readers), that things are sort of still "normal" and the removal hasn't impacted trip plans for the majority of folks.
But that doesn't mean that there aren't some side effects from this "mistake" that could impact things more generally.
The REAL Effect of the "Mistake"
Interestingly, it seems like many AllEars readers don't feel all that compelled to leave property due to the removal of the Magical Express. And, as we noted above, Disney has seen demand staying steady. So perhaps the removal of the Magical Express didn't really impact Disney's practical ability to get and maintain guests within the Disney bubble.
But there could be another side effect of the discontinuation of the Magical Express that still makes it a big mistake — it serves to forward the narrative that Disney only cares about money and nothing else.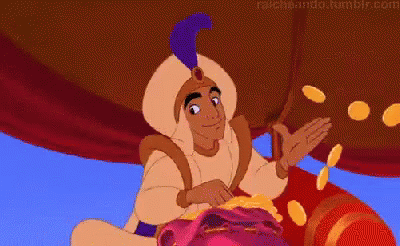 The removal of this free service that was convenient for guests could potentially serve as another example guests will bring up when they argue that Disney has "lost the magic" and cares more about profits than the guest experience.
For some, the end of the free Magical Express, coupled with the end of the free FastPass+ system, the introduction of the PAID Genie+ and Lightning Lanes system, price increases, and a potential (or rather, a high likelihood) for more increased costs can leave a bad taste in their mouths about the whole Disney experience.
Some may argue that the slow removal of free perks from the parks shows that Disney just wants to make more money and doesn't care about the impact it may have on the guest experience (so long as it doesn't impact their ability to keep bringing guests to the park and increase revenues).
In that sense, the mistake could cause more damage to the brand as a whole than the more immediate practical effects of its removal. But, on the other hand, the fact that guests continue to stay on property, continue to come to the parks, and continue to spend more money now in Disney World than before might indicate that Disney's "mistake" won't yield the bad results (from a practical or brand perspective) that some expect.
What Now?
Well, with the Magical Express gone, you have no choice now but to plan your own way to get to/from Disney World and the Orlando airport. That might mean getting a rental car, booking a rideshare service, getting a private car, or utilizing some of the Magical Express replacement services (like Mears Connect or The Sunshine Flyer).
Maybe the discontinuation of the Magical Express will encourage you to stay off property or explore other areas in Orlando. Or maybe you'll stick to those trip plans and just pay a little extra to do the same thing you did before — go straight to Disney and spend all of your time there.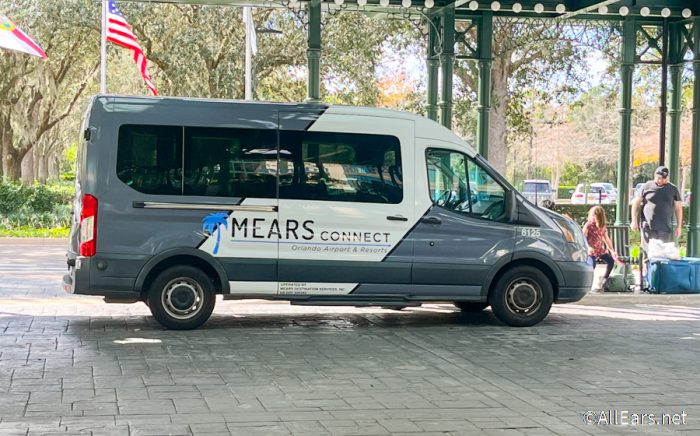 While some may have expected and may still expect the removal of the Magical Express to be a big mistake from a practical perspective, giving guests a greater encouragement to leave property, stay at off-property hotels, etc. the responses from many of our AllEars readers (and the increased revenue seen in the parks department) seem to indicate otherwise. Those responses are not necessarily indicative of the opinions of all Disney fans, but it is interesting to see.
Has the removal of the Magical Express affected your plans? Tell us in the comments.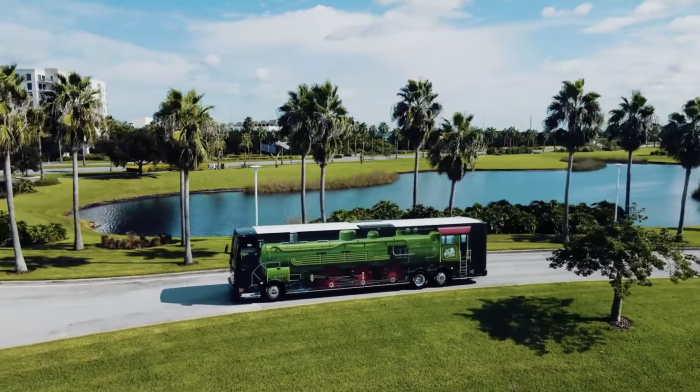 Looking for more information all about transportation around and to Disney World?
Stay tuned for more Disney news!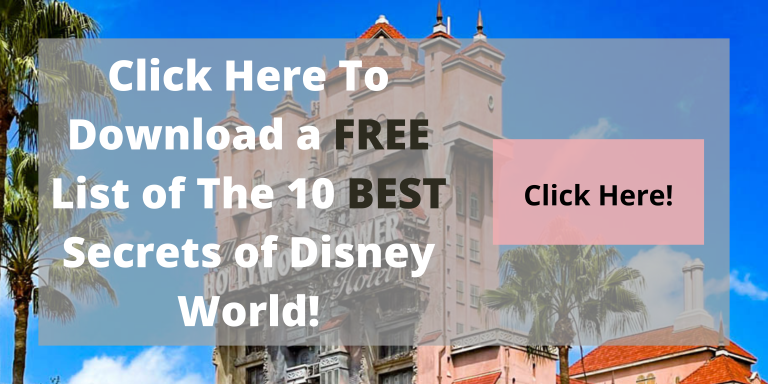 What are your thoughts about the end of the Magical Express? Was it Disney's biggest mistake? Tell us in the comments.