Every fiscal quarter, the Walt Disney Company releases updates on its various operations.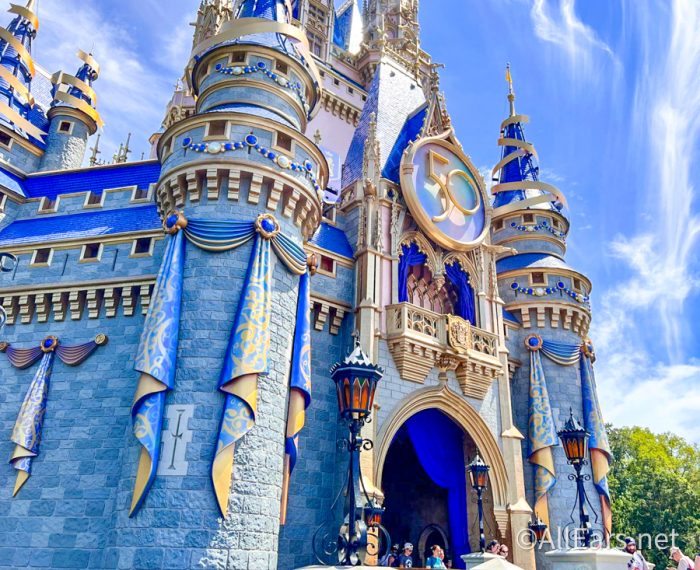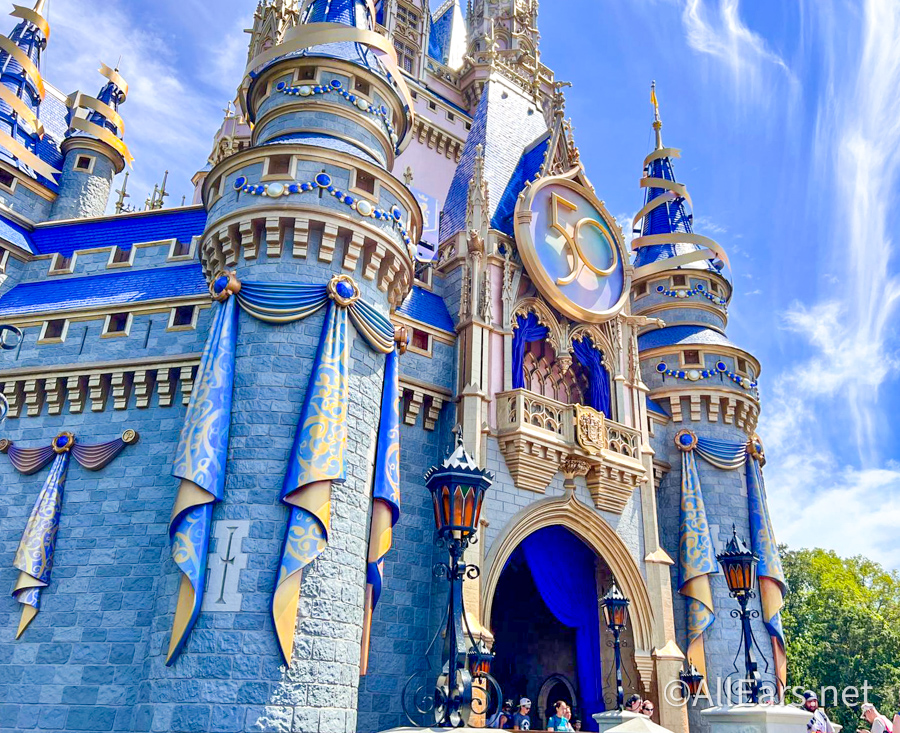 From Disney+ subscriptions to Disney Parks — we got a lot of updates during the Q3 Earnings Call. Let's go over all of the major announcements!
Overall Financial Results
Disney reported a 26% increase in quarterly revenue compared to the same quarter in 2021. The nine months revenue increased by 28%.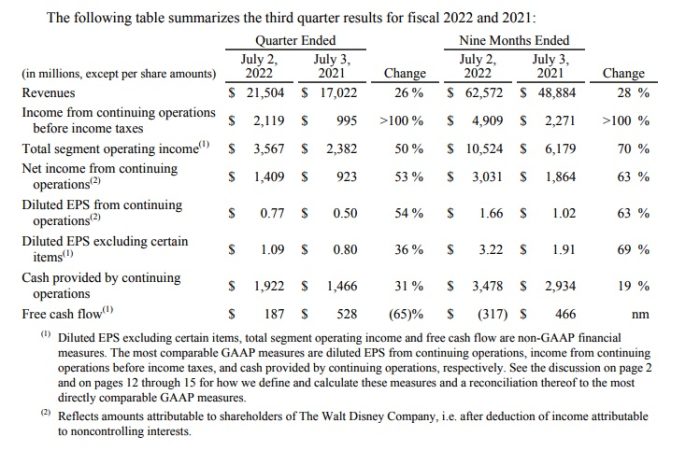 Diluted earnings-per-share (EPS) from continuing operations for the Fiscal Year 2022 Quarter 3 were $0.77, up from $0.50 in the prior-year fiscal quarter. With the exclusion of certain items, diluted EPS for this quarter increased to $1.09 from $0.80 in the prior-year quarter.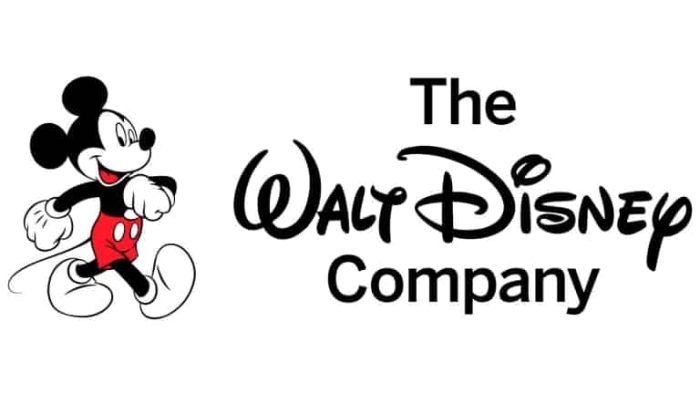 Company expenses increased to $325 million for the quarter, largely due to higher compensation for employees and human resources-related expenses.
"We continue to transform entertainment as we near our second century, with compelling new storytelling across our many platforms and unique immersive physical experiences that exceed guest expectations, all of which are reflected in our strong operating results this quarter," Disney CEO Bob Chapek said in the earnings report.
Disney Parks, Experiences & Products
The Q3 revenue at Disney Parks Experiences and Products increased to $7.4 billion compared to $4.3 billion this time last year. Last quarter, this number was $6.7 billion, so the company has seen growth in this division.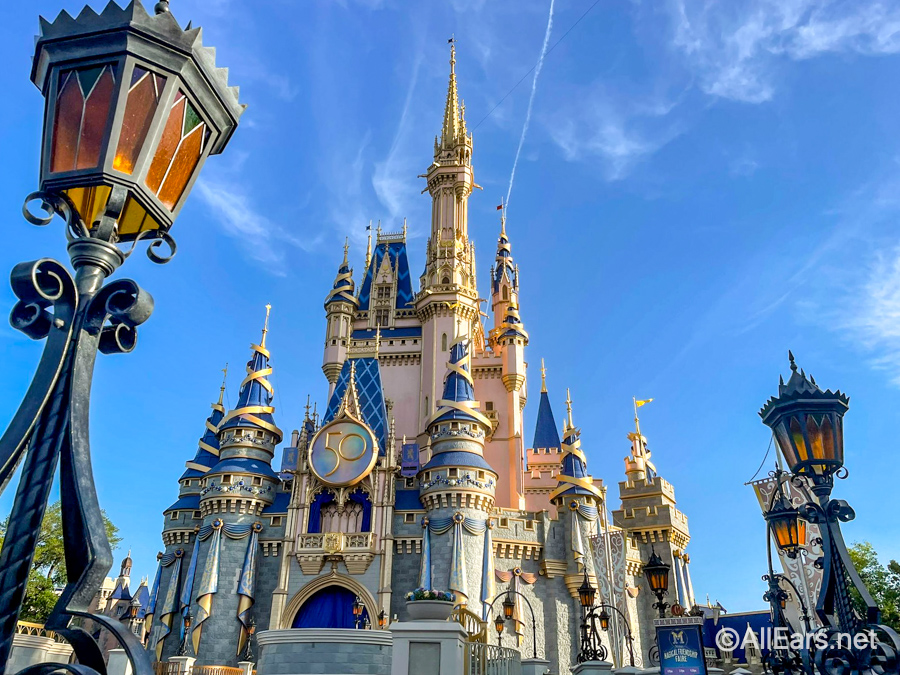 Segment operating income increased by $1.8 billion since last fiscal year quarter to $2.2 billion this quarter. Disney attributed this to the fact that they saw increases at the domestic parks as well as increased guest spending. The report also stated that it was partially due to more occupied hotel rooms and staterooms onboard the Disney cruise ships, which were not operational in Q3 of Fiscal Year 2021.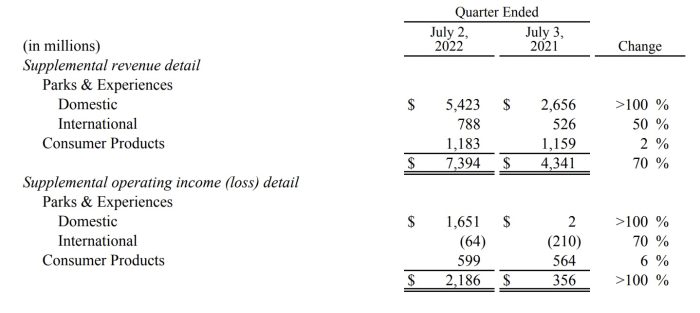 The increase in guest spending was seen mostly when it came to ticket revenues and a higher average daily rate for Disney hotel rooms. The ticket revenue came largely from the introduction of Genie+ and Lightning Lane in the first quarter of this fiscal year as well as a "reduced impact from promotions" at Walt Disney World Resort. However, Disneyland Resort did see an "unfavorable attendance mix" this quarter, which offset some of the revenue made.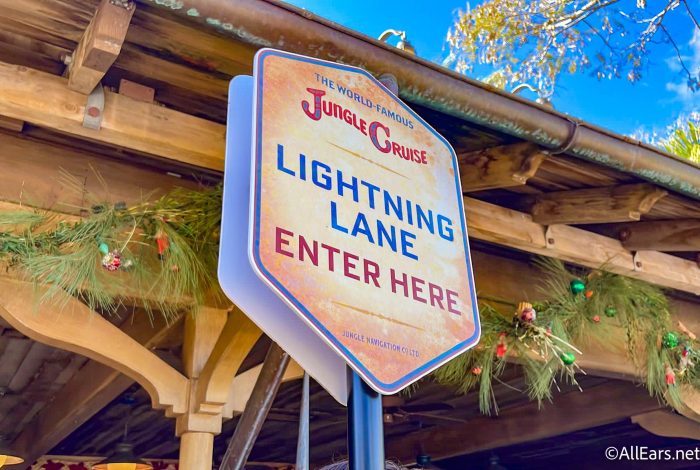 The company also saw improved results at the international parks, particularly due to growth at Disneyland Paris, though this was offset by unfavorable attendance at Shanghai Disney Resort (do note that Shanghai Disney Resort was closed for part of the quarter due to COVID-19). The report also talked about higher costs for the company, attributing much of its higher costs to volume growth, cost inflation, and the creation of new guest offerings.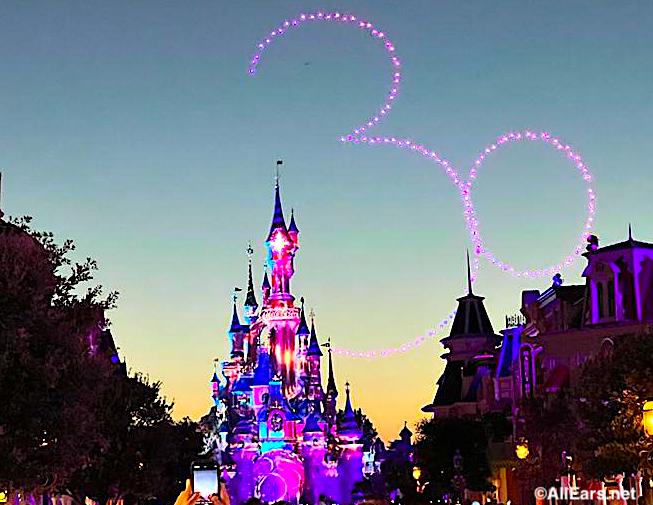 There were also some updates on the demand for Disney Genie+. CEO Bob Chapek said that close to 50% of park guests purchase Genie+. This is higher than it was several months ago when Disney reported during the Quarter 1 Earnings Call that about one-third of guests were purchasing Genie+, with over 50% of guests using it during the holiday season.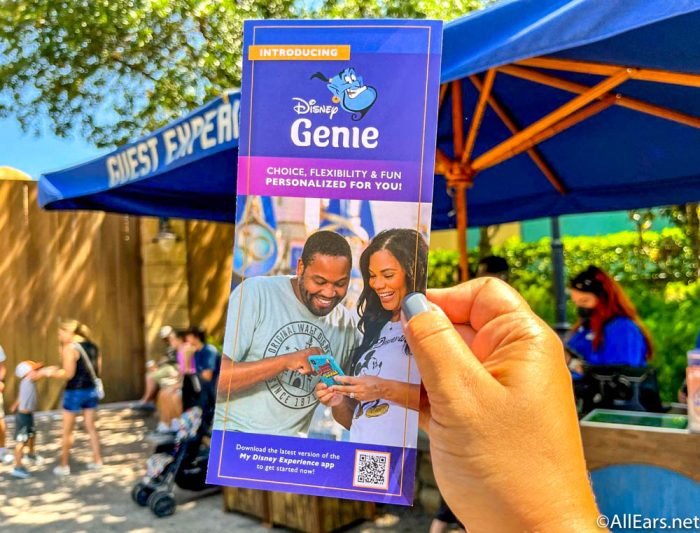 We also learned that the domestic Disney parks are still seeing demand in EXCESS of the reservations being made available to guests. After reopening, both Disney World and Disneyland began to require guests to make park pass reservations for each day of their trip, and it seems that this reservation system might not be going away anytime soon.
Disney Media and Entertainment
For Q3, Disney reported that Disney+ gained 14.4 million subscribers which amounts to a grand total of 221 million subscribers for the streaming service, 152.1 million of which are specifically for Disney+.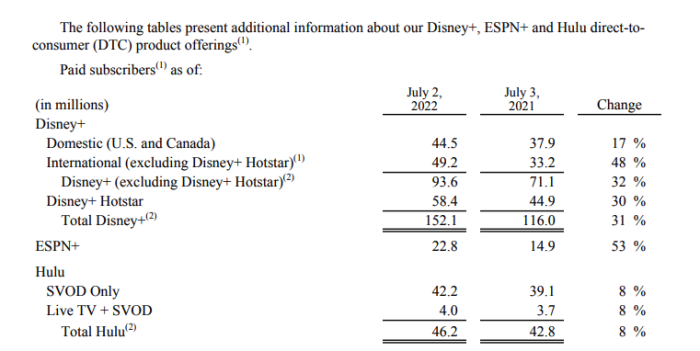 Domestically, the average monthly revenue for paid Disney+ subscribers fell from $6.62 to $6.27, due to a "higher mix of subscribers to multi-product offerings." This loss was offset by an increase in retail pricing. Internationally, the average monthly revenue for paid Disney+ subscribers (excluding Disney+ Hotstar) saw an increase from $5.52 to $6.31 due to increases in retail pricing.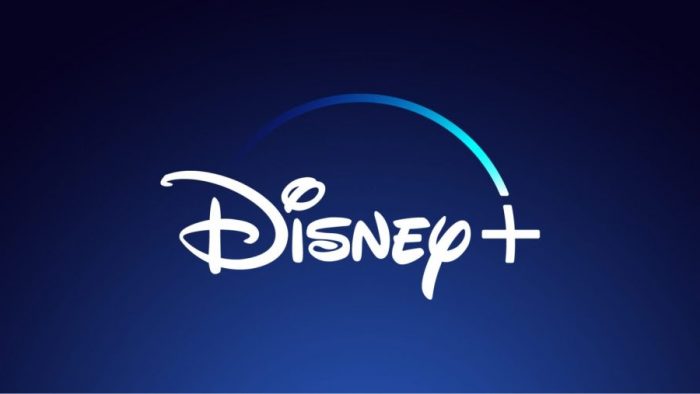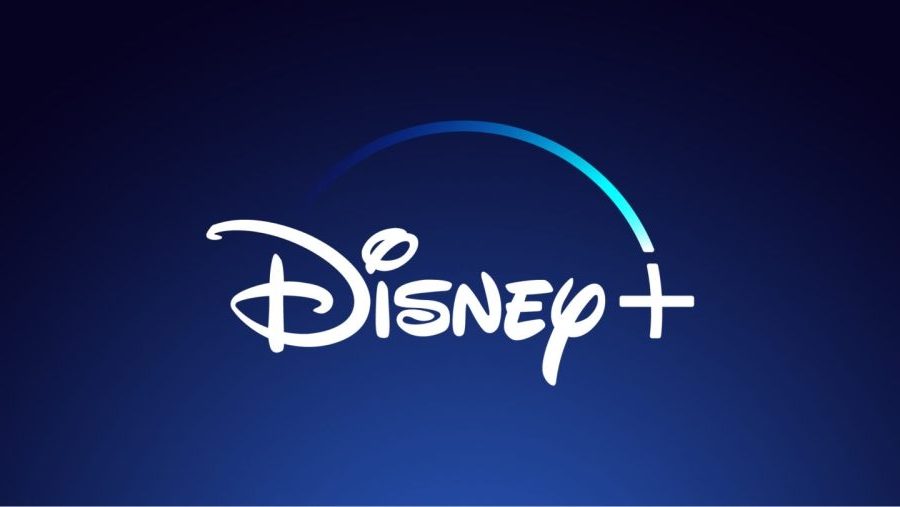 We also got lots of Disney+ announcements during this call, as well! We knew that an ad-based version of Disney+ would be coming eventually, but now we know that it will launch on December 8th for $7.99 a month. This plan is called "Disney+ Basic." Disney also announced that the ad-free version of Disney+ will be increasing in price to $10.99 per month also on December 8th.
Other Disney-owned streaming services are seeing changes too.
ESPN+ got a price increase recently, and now Hulu will be getting a price increase as well. Check out the changes coming October 10th, 2022:
Hulu with ads: increases from $6.99 per month ($69.99/year) to $7.99 monthly ($79.99/year)
Hulu without ads: increases from $12.99 per month to $14.99 per month
And that's all of the major news shared during the Q3 Earnings Call for now! We'll continue to update this post with more information as it's released.
For more information on Disney+, check out the full list of everything coming to the streaming platform in August. Or check out the change to Genie+ that may save you money.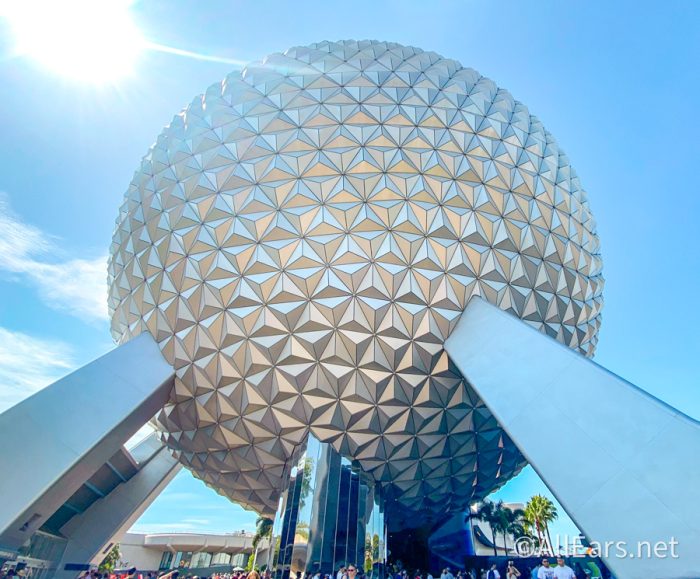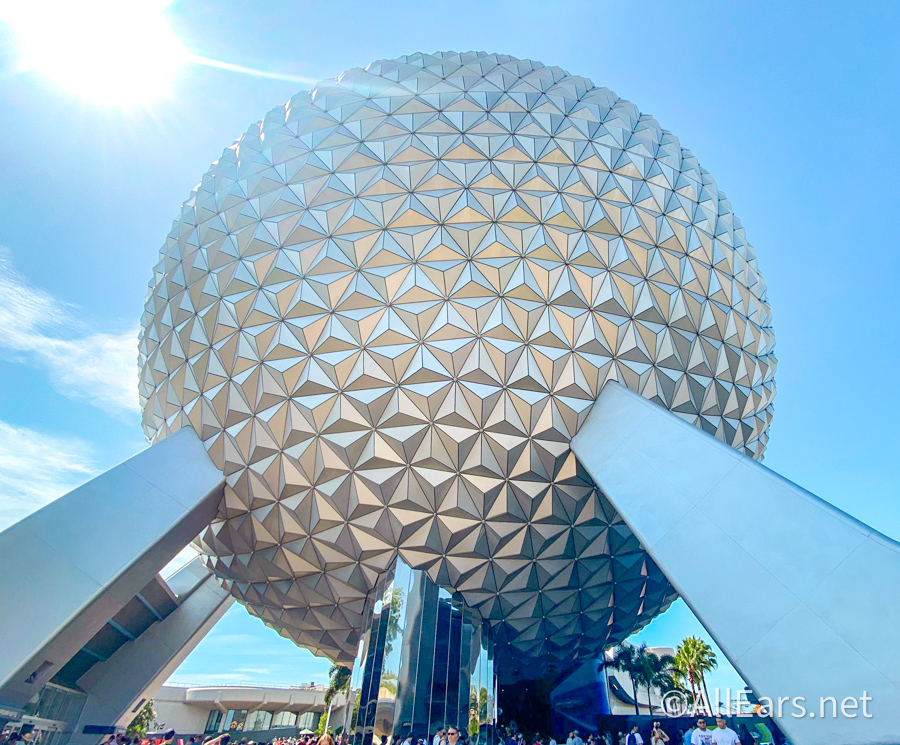 We'll continue to bring you more information from this earnings call, so stay tuned to AllEars for the latest!
Join the AllEars.net Newsletter to stay on top of ALL the breaking Disney News! You'll also get access to AllEars tips, reviews, trivia, and MORE! Click here to Subscribe!

What were you most surprised to hear in this earnings call? Let us know in the comments!