Believe it or not, there are still some things that are "free" in Disney World.
For example, there are the free celebration buttons that Disney gives out for guests visiting for birthdays or other special occasions, extra time in the park for guests staying at Disney World Resort hotels, Disney transportation, and more. But, some of the perks that were once complimentary for guests have changed already or are changing soon. So, if you're heading to Disney World in 2022, here's what you need to know!
Perhaps the biggest change in perks coming to Disney World in 2022 is the discontinuation of Disney's Magical Express, which has provided guests staying at Disney World Resort hotels with complimentary transportation to and from the Orlando International Airport (MCO) since 2005.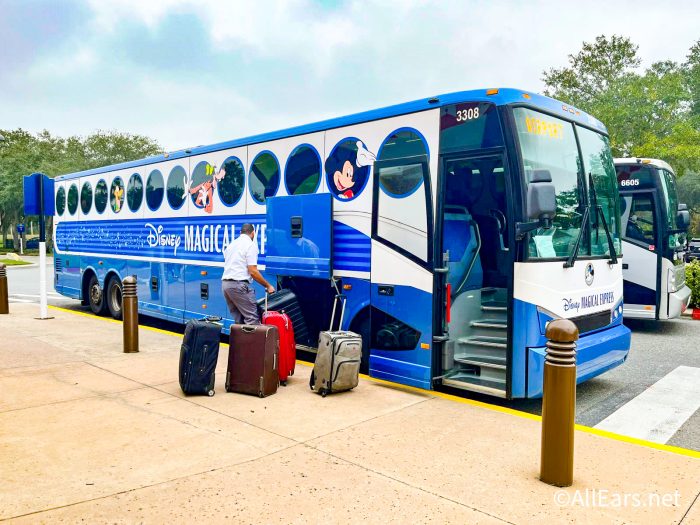 Disney made the announcement that the transportation option would be unavailable after January 1st, 2022 at the beginning of the year, and even started to phase out some of the benefits associated with the service already.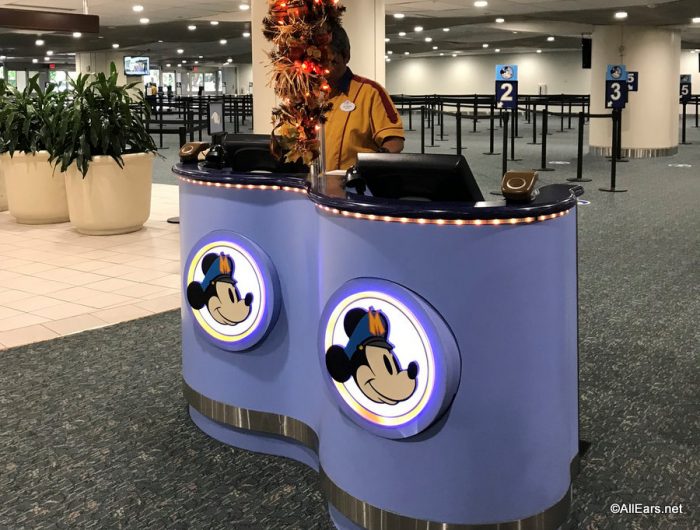 So, with no complimentary way to get between MCO and Disney World hotels, how much will it cost? Well, there are quite a few options that all have varying prices associated with them.
If you're looking for something that closely mirrors the experience provided by Disney's Magical Express, Mears (which is the company that has operated Disney's Magical Express) announced that they will be introducing a new shuttle service called Mears Connect on January 1st, 2022.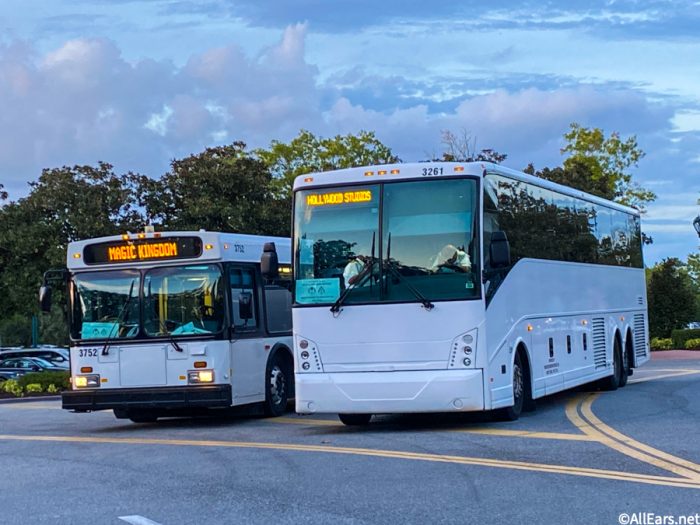 It's important to keep in mind that prices for Mears Connect will vary based on when you're traveling, which Disney World Resort you're staying at, how many people are in your party, and which level of service you choose (Standard or Express). But, introductory rates currently indicate that you could pay anywhere between $16 for one adult one-way or up to $200 for a family of four using the Express Service.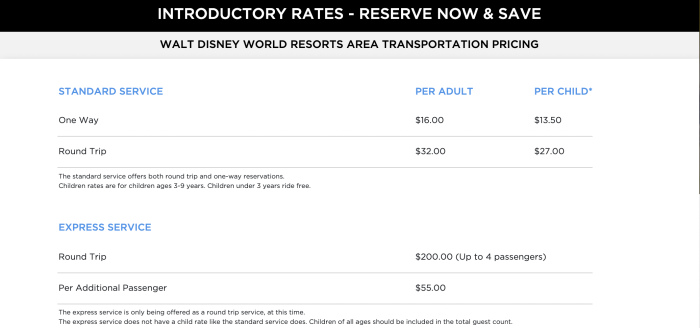 Other options include rideshare services like Uber and Lyft (which could you anywhere upwards of $60 for your entire party one way depending on surge pricing), renting a car (though you'll also need to pay for parking at your Disney World hotel), booking a private car service (we recommend using Happy Limousine), or reserving Disney's Minnie Van service (when it is operating). The pricing on all of these will vary, however.
We've been breaking down all of the new options, pricing, and more, so be sure to check out our posts below to help you plan your 2022 trip:
Skipping The Lines at Popular Attractions
The ability to "skip the line" at popular attractions throughout Disney World has already returned — but it's not known as FastPass+ anymore, and it's not free.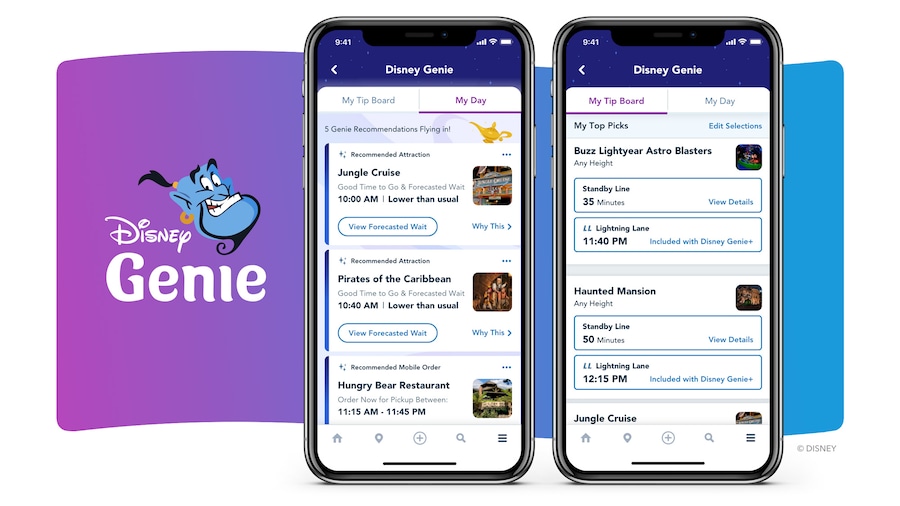 Disney announced that they would be retiring FastPass+ in August 2021 and introduced two new PAID ways to skip the line known as Disney Genie+ and Individual Attraction Selection (IAS). And, while the basic ability to bypass the standby line during a designated 1-hour return window remains the same, guests have had to adjust to paying for the service as opposed to receiving it for free with park admission.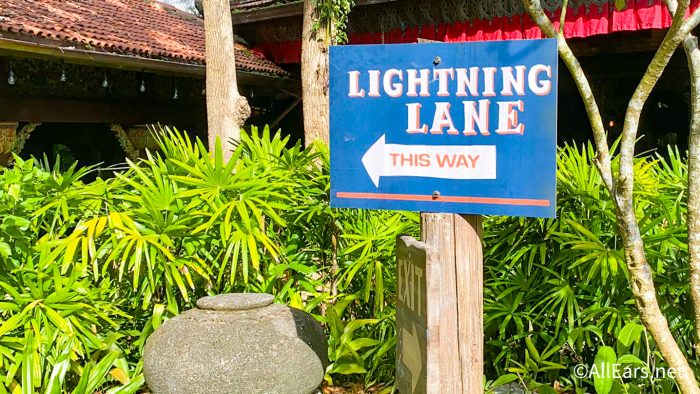 Genie+ is priced at $15 per person, per day and includes access to new Lightning Lanes (aka the old FastPass lanes) at over 40 attractions across all four parks. And, Individual Attraction selections range anywhere from $6 to $15+ per person, per ride.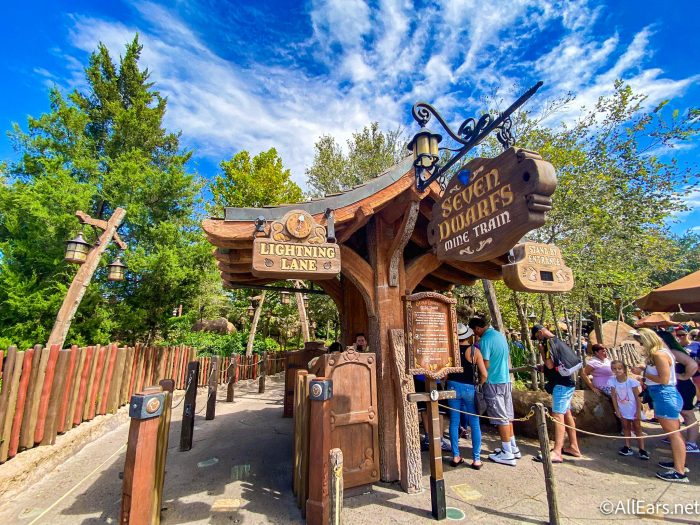 There are a lot of new things to learn about these services if you're planning on using them during your 2022 visit, so be sure to check out some of our posts breaking down Genie+ and IAS below to get a head start:
MagicBands for Resort Guests and Annual Passholders
Another perk that Disney no longer provides for free to Disney World hotel guests or Annual Passholders is MagicBands. Each guest used to receive a complimentary MagicBand during their stay or with their purchase of an Annual Pass, but this was discontinued in 2021.
Instead, Disney hotel guests and Passholders now have the option to select MagicBands at a discounted rate when purchased in advance online. But, they aren't safe from price increases. Back in May 2021, MagicBands got a BIG bump in pricing, and that even included the discounted ones. So, now the cheapest MagicBand option for guests purchasing with the discount is $10.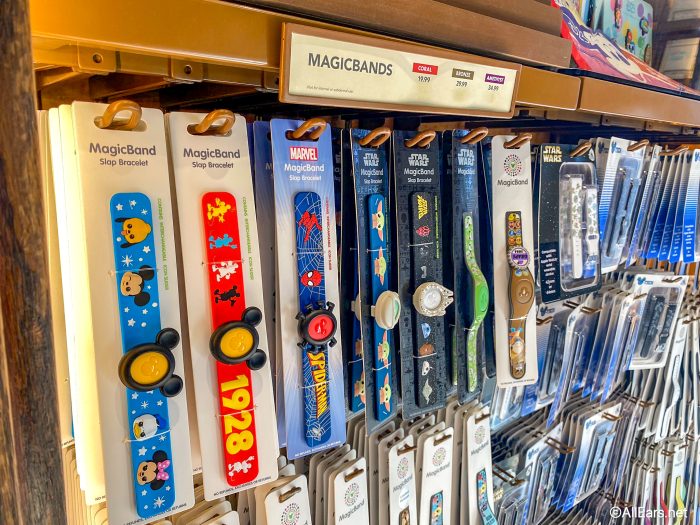 Plus, there will be an even pricier option coming in 2022, when Disney rolls out the new MagicBand+. These new bands will feature new technology that allows guests to interact with the parks like never before with "color-changing lights, haptic vibrations, and gesture recognition." But, they'll likely come at an additional cost, though Disney hasn't revealed the price just yet.
PhotoPass Downloads for Annual Passholders
Lastly, in 2021 Disney World overhauled its Annual Passholder program, replacing the previous tiers with four brand NEW options — the Disney Incredi-Pass, the Disney Sorcerer Pass, the Disney Pirate Pass, and the Disney Pixie Dust Pass. And, the passes come with some MAJOR changes to perks depending on what level you're purchasing.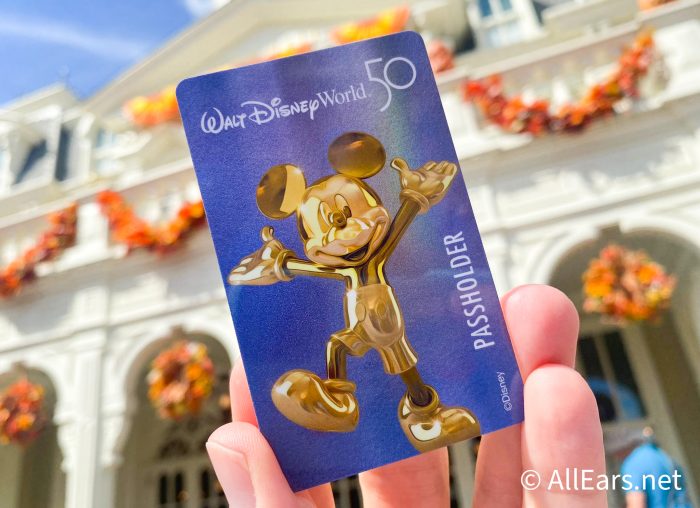 Under the previous Annual Passholder program, those who purchased Gold, Platinum, and Platinum Plus-level Annual Passes would get the Memory Maker add-on included with their passes, and the Platinum Plus Annual Pass even included admission to the water parks and sports activities. Disney World. However, now, all Annual Passholders need to pay an additional fee for Memory Maker or access to the Water Parks and Sports Complexes.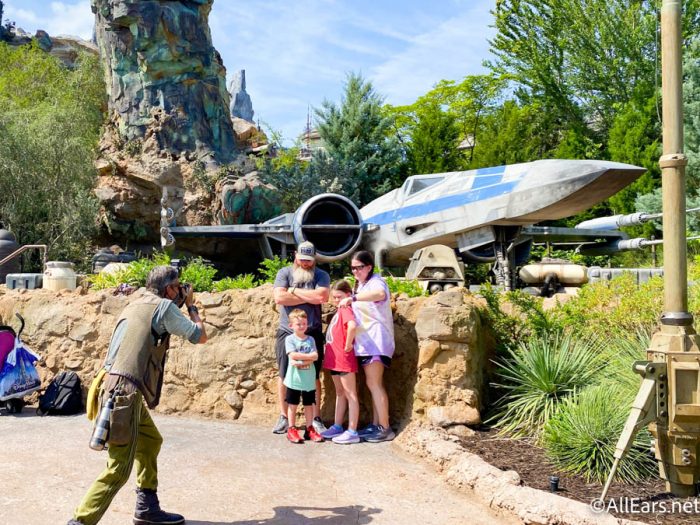 The cost of the Memory Maker Add-on is $99 per Annual Pass and the Water Park and Sports option is also an additional $99.
So, you'll want to keep these changes in mind when budgeting because your 2022 Disney World trip will likely cost you a little bit more than it did before. But, we'll continue to bring you all the latest updates and the best tips and tricks to master your Disney vacation planning, so be sure to stay tuned to AllEars for more!
Join the AllEars.net Newsletter to stay on top of ALL the breaking Disney News! You'll also get access to AllEars tips, reviews, trivia, and MORE! Click here to Subscribe!

Are you planning a 2022 Disney World trip? Let us know in the comments!