Happy Limousine — Orlando-Area Limo Service
Happy Limousine has been serving as a modern horse-and-carriage for visitors to the Orlando area since 1999, and AllEars is proud to partner with this regional leader in limousine services. The company provides a variety of different services for visitors to the Orlando area, making it an easy trip from the airports to the theme parks or Disney Cruise Line ports.

Happy Limo offers services for business leaders and leisure travelers, for solo visitors and large groups, for convention-goers and wedding parties. Happy Limo's fleet includes:
VW Atlas
Minivans
Passenger vans seating 10 to 14
SUVs
Super Stretched Limousines seating 8 to 18
Party Buses, 10 Passengers seating
Passenger Mini Buses seating 14 to 24
Motor Coach Bus seating 56 passengers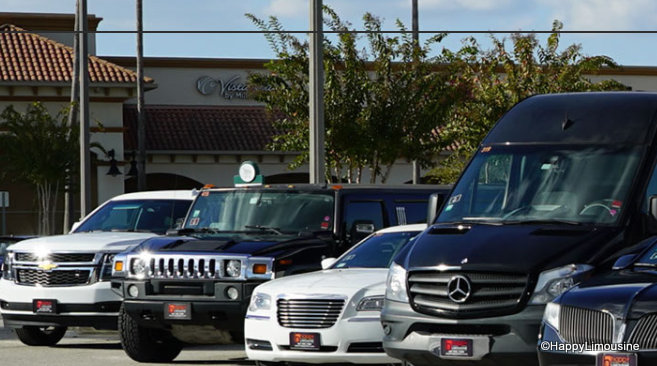 Cruise Transportation
Heading on a Disney Cruise Line sailing? Happy Limousine provides reliable and convenient transportation between the pier and the airport. They can also provide transport between the pier and your hotel.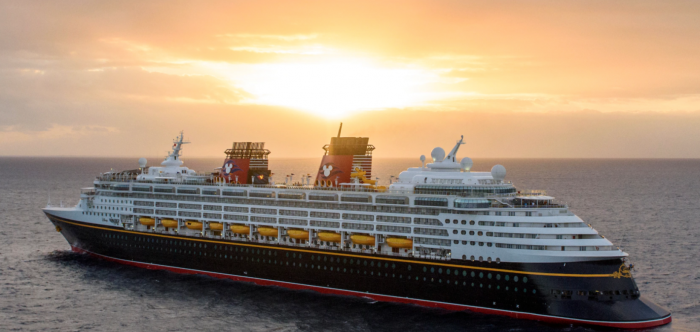 Happy Limo offers the following transportation options to the Disney Cruise Line from Orlando International Airport:
Shuttle Service:
The cost is $30 per person one-way which is less than the one-way rate charged by the Disney Cruise Line shuttle. All shuttle bookings require a minimum of 4 passengers — if you have less than four passengers then you must book private transfers only.
The shuttle is currently only offered from Orlando International Airport to the Disney Cruise Line Terminal at Port Canaveral and back. Shuttle departure times from Orlando Airport are 10AM, 11AM, and 12:30PM. Shuttle departure times from Port Canaveral are 8AM, 9AM and 10AM.
Private Service:       
Happy Limousine also offers private transfers. You may choose from several different types of vehicles, including a VW Atlas, Minivans, 10- to 14-passenger vans, full-size Suburbans, 8- to 18-passengers stretch limousines, and 24- to 56-passenger buses. Please contact Happy Limousine to inquire about their current rates.
Looking for next-level luxury? Happy Limo offers add-ons including:
beverages
snacks
extra stops
Need something not already listed? Let Happy Limo know, and they'll do what they can to accommodate. Additional fees may apply for additional services.

Rates
Happy Limo rates vary depending on your needs. Click here to book your Happy Limo, or call 407-856-1280 for Reservations.
Wedding rates may be available. Click here for more information.