With Galaxy's Edge, Mickey and Minnie's Runaway Railway, and a host of thrill rides, Disney's Hollywood Studios is a popular park right now!
With hit attractions like Rise of the Resistance, we're seeing the popularity of Hollywood Studios skyrocket — and it's even more evident through the fact that Disney Park Passes tend to fill up for this park first. With wait times rising and crowd levels growing, how do you plan for your Hollywood Studios day?
Don't worry, because today we're sharing our team's top tips for how to navigate this park in 2021!
1. If Millennium Falcon: Smugglers Run is a Priority, Ride it FIRST
Millennium Falcon: Smugglers Run may not be quite as popular as Rise of the Resistance, but it still regularly achieves wait times of more than an hour. If flying "the fastest hunk of junk in the galaxy" is your dream, then you may want to head here first thing after the park opens!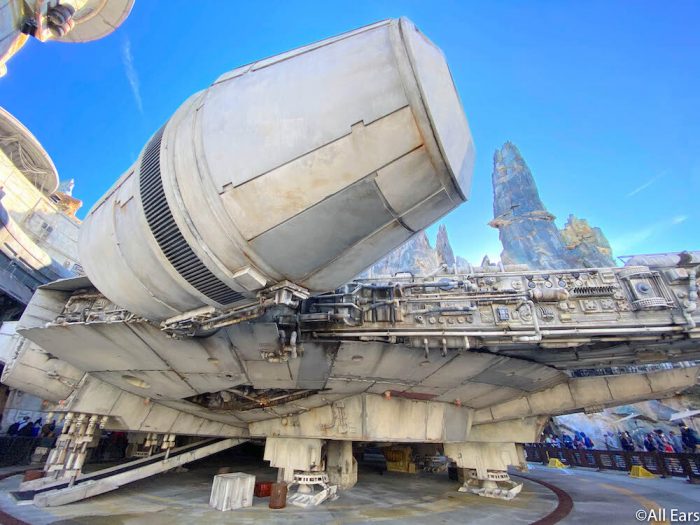 Based on our team's experience in the parks, those who chose this attraction first during their visit to Hollywood Studios had MUCH shorter wait times than those who waited to ride it mid-morning or in the afternoon.
2. But If You're a Morning Person, You May Be Able to Knock Out Sunset Boulevard As Well
I know we just said to knock out Smugglers Run first thing in the morning, but that's if you get to the park right at opening time. If you can get to Hollywood Studios 30 or 45 minutes before opening, then we encourage you to visit Sunset Boulevard first thing. To help decrease crowding at opening time, Disney's been opening the parks a bit early, so you can likely pull this off.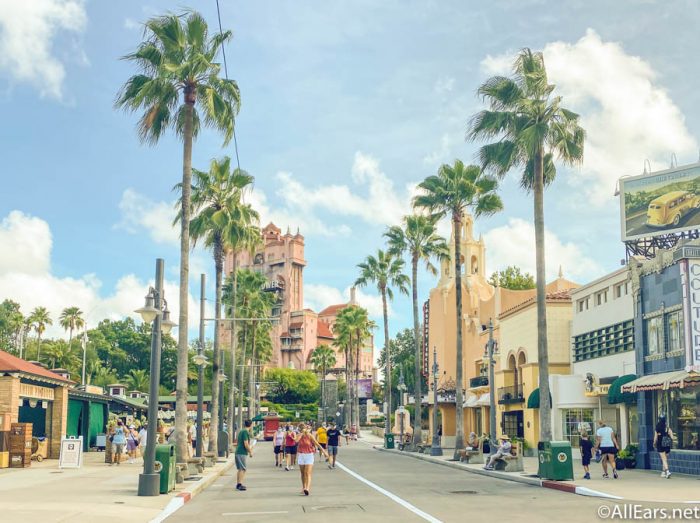 With so many newer attractions in the park, many guests don't rush directly to Tower of Terror and Rock 'n' Roller Coaster, so you should be able to hit these two rides rather quickly. If you can ride them both before the posted wait time, then you can rush on over to Smugglers Run and accomplish tips #1 and #2 back to back!
3. Make Good Use of the Park's "Filler Attractions"
There are several heavy hitters in terms of wait times at Hollywood Studios: Smugglers Run, Slinky Dog Dash, Minnie & Mickey's Runaway Railway, and sometimes Rock 'n' Roller Coaster and Tower of Terror. If you're waiting on the wait times for these big attractions to decrease, we recommend hitting up some "filler" attractions in-between.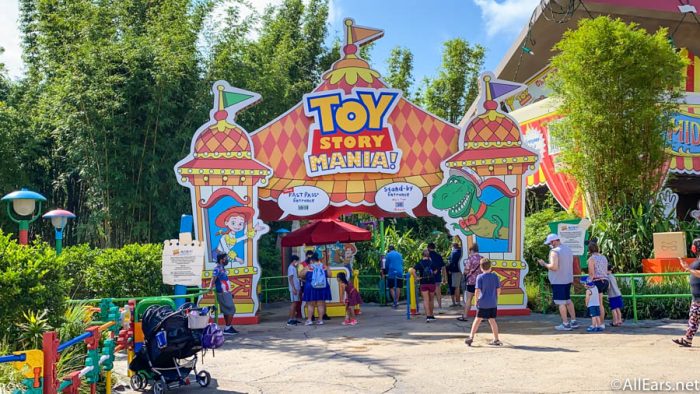 We would consider the filler attractions to be those with much lower wait times, like Alien Swirling Saucers, Muppet*Vision 3D, Toy Story Mania, Walt Disney Presents, and Star Tours. You can also include For the First Time in Forever: A Frozen Sing-Along Celebration in this group, as it's a stage show that runs on a regular schedule. If you check these attractions off your list when the wait times are highest for popular rides, then you'll have a pretty full day in the park!
4. You NEED to Visit This Park First If You Want to Ride Rise of the Resistance
If you're planning on trying to score a boarding pass for Rise of the Resistance, but you have a Park Hopper ticket, then you'll NEED to visit Hollywood Studios first that day. To try for a boarding group at 7AM, you'll need a Disney Park Pass reservation for Hollywood Studios, committing you to visit that park before hopping to another.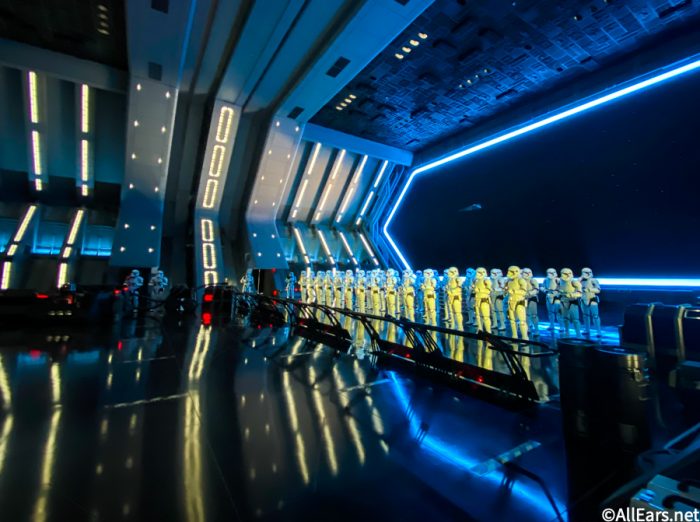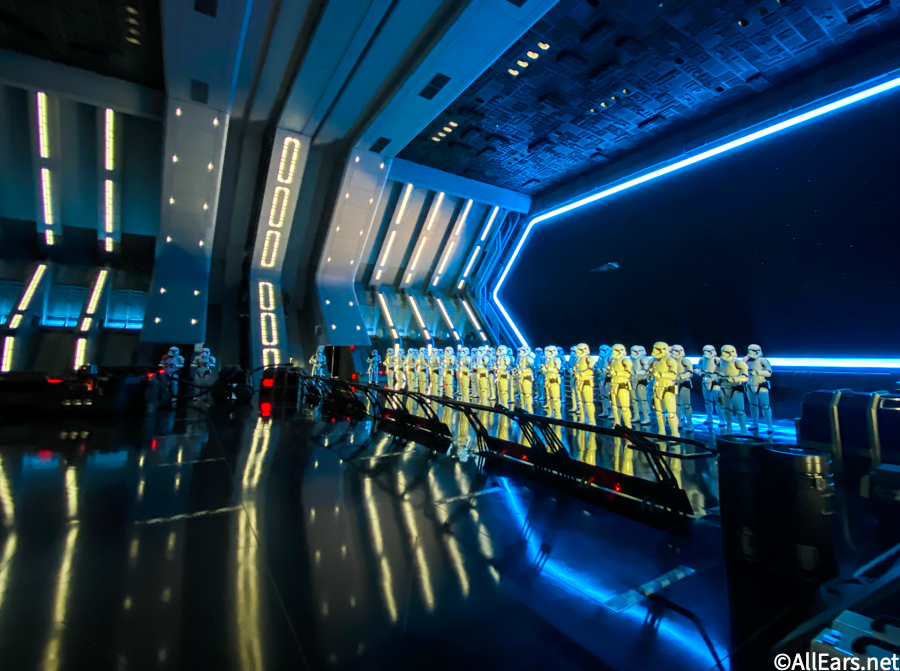 Also, the second boarding group drop happens at 1PM, and currently, Park Hopping hours don't start until 2PM. No matter when you try and snag a boarding pass, you'll have to visit Hollywood Studios in the AM. The good news is that if you have a Park Hopper, you can leave the park and go to another if you're unsuccessful, then come back to Hollywood Studios another morning to try again.
5. Don't Forget That There is Delicious Food Outside of Galaxy's Edge
We're leaving our ride tips behind and moving on to something we're really passionate about — FOOD. Hollywood Studios isn't exactly known as the park with the best food, leaving many to choose to eat in Galaxy's Edge to get some more interesting options. But we're here to remind you that there is good food outside of Galaxy's Edge, you just have to know where to look!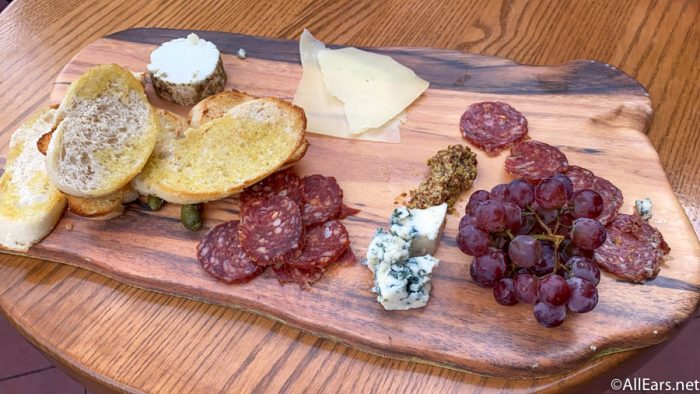 Some of our team's favorites for a quick bite are BaseLine Tap House and ABC Commissary. ABC Commissary just revamped their menu not too long ago, and we've really enjoyed the changes. Besides these, our team members like the unique environments of some of the park's sit-down restaurants, like 50's Prime Time Cafe and Sci-Fi Dine-In Theater. 
6. Make the Most of Your Time
Another BIG tip that we don't want our readers to forget is to make the most of your time in the park! You're likely paying a fair amount of money to go to Disney World, so you'll want to get the most out of it that you can.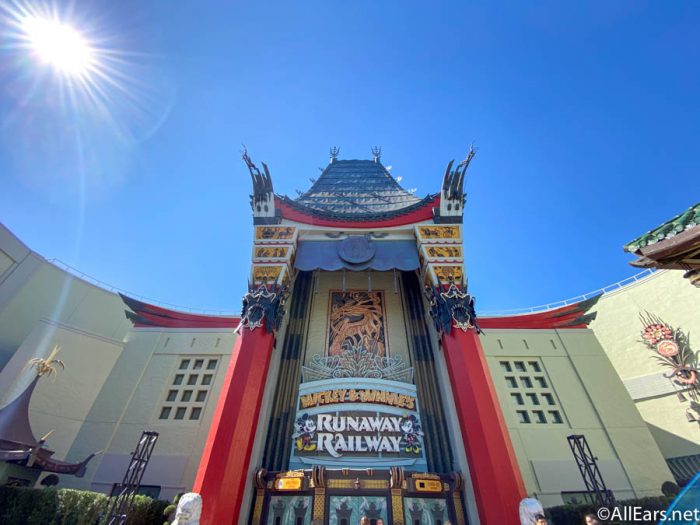 Making sure that you arrive at the park early can make a big difference with wait times, as can staying at the park late. Without fireworks, Hollywood Studios tends to clear out in the last two hours of the day, and the wait times drastically decrease. If you know that you can't make it all day, try taking a break in the middle of the day instead of leaving early, considering the middle of the day is when the park is most crowded.
7. If Seeing Characters is Important, You'll Need to Plan in Advance
At Magic Kingdom, EPCOT, and Animal Kingdom, the character cavalcades, promenades, and flotillas can be seen in the vast majority of the park. Sadly, that's not the case at Disney's Hollywood Studios. Here, the motorcades only run down Hollywood Boulevard, past Echo Lake, and head backstage near Star Tours, meaning that you won't see the characters when you're in most of the park.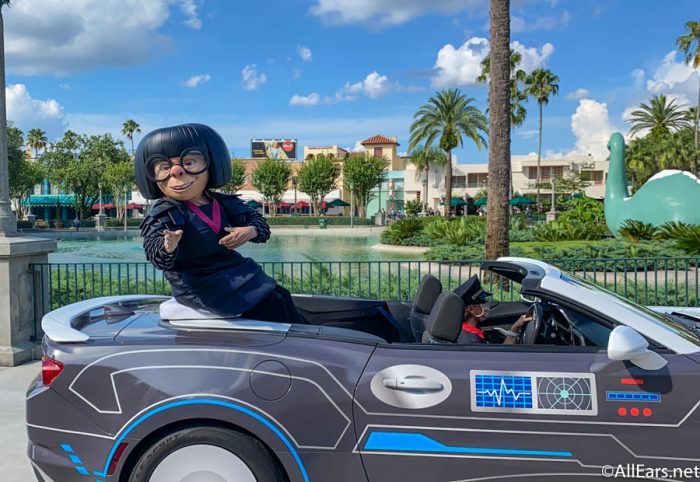 If seeing Mickey and friends, Disney Junior pals, and Pixar characters is important to you, then you may need to set some time aside in the middle of the day to watch for motorcades. There are several places to sit along the motorcade route, so it might be the perfect time to grab a snack and take a midday break!
We hope that this advice helps you to have a successful trip to Disney's Hollywood Studios in 2021! If you're planning on visiting Disney World this year, stay tuned to AllEars for the latest park news and planning advice so that you can be prepared for a magical vacation!
What's your favorite thing to do at Hollywood Studios? Let us know in the comments!
Join the AllEars.net Newsletter to stay on top of ALL the breaking Disney News! You'll also get access to AllEars tips, reviews, trivia, and MORE! Click here to Subscribe!