If you're thinking about planning a trip to Disney World there are a lot of things you have to take into account, like Park Pass reservations, the number of days you want to stay, Advanced Dining Reservations, and more.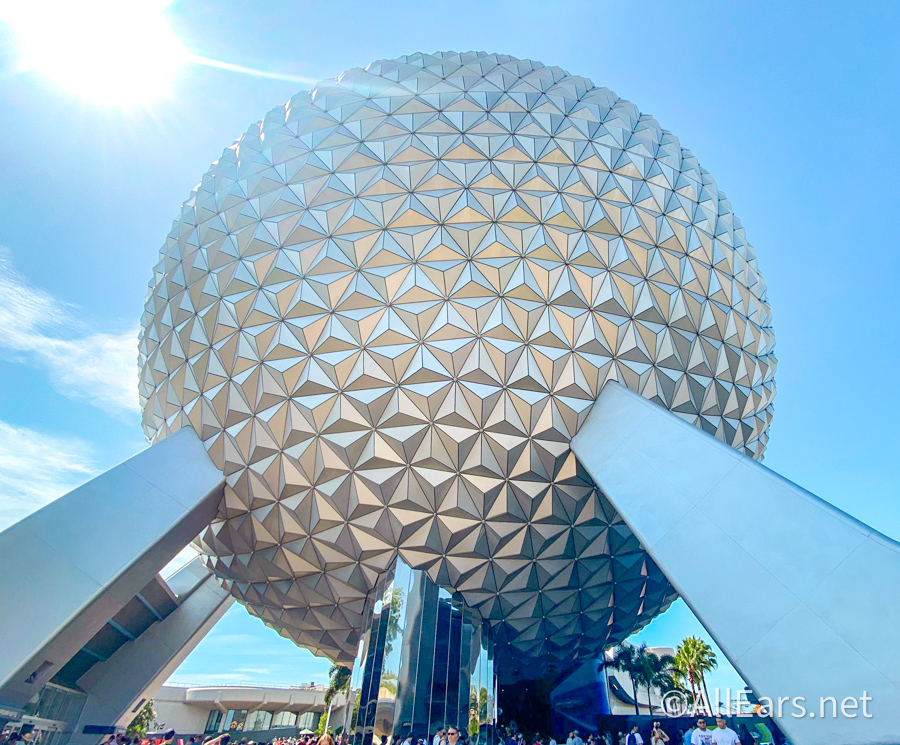 But the one big thing that will factor into most of your decisions is…COST. There's no denying that a trip to Disney World can be incredibly expensive. Come with us as we explore why Disney World has become so expensive.
Things at Disney World were already expensive, and we've seen some things getting even pricier — sometimes in big ways, sometimes in little ways.
Park Ticket Cost
First, we'll take a look at ticket prices. Back in 2015, a one-day ticket for Magic Kingdom was $99-105; it was $94-97 for the other three parks. In 2016, Disney began to price tickets by season — peak, regular, and value. Then, in 2018, Disney revised the system so that each calendar day was assigned a specific ticket price. That date-based pricing is essentially the system we're familiar with now.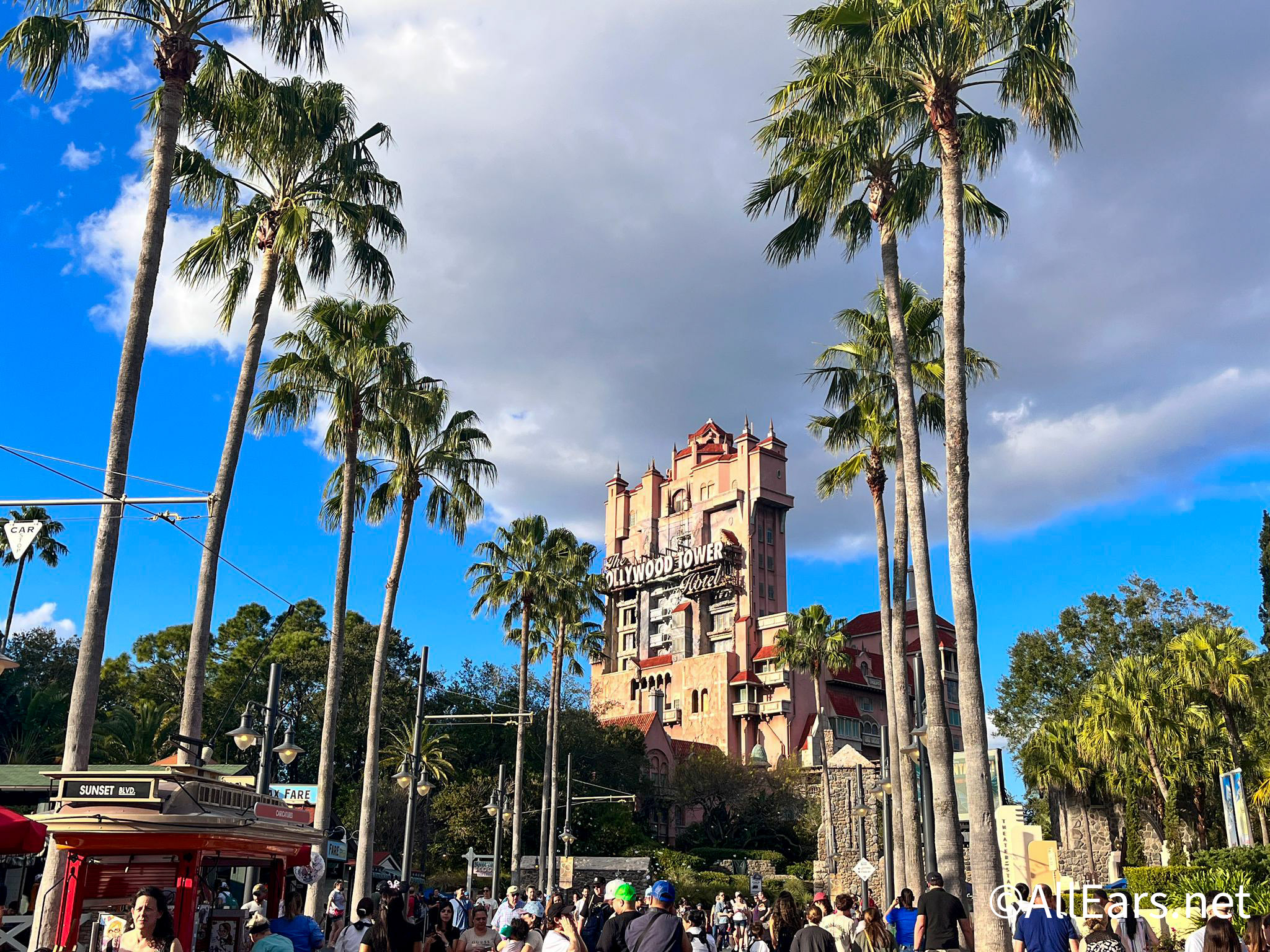 Currently, the lowest 1-day ticket price for any park is $109. Depending on the day you go, tickets can be priced as high as $159. So while your highest ticket price for Magic Kingdom in 2015 was $105, the highest price 6 years later is more than $50 over that — a 34% increase in eight years.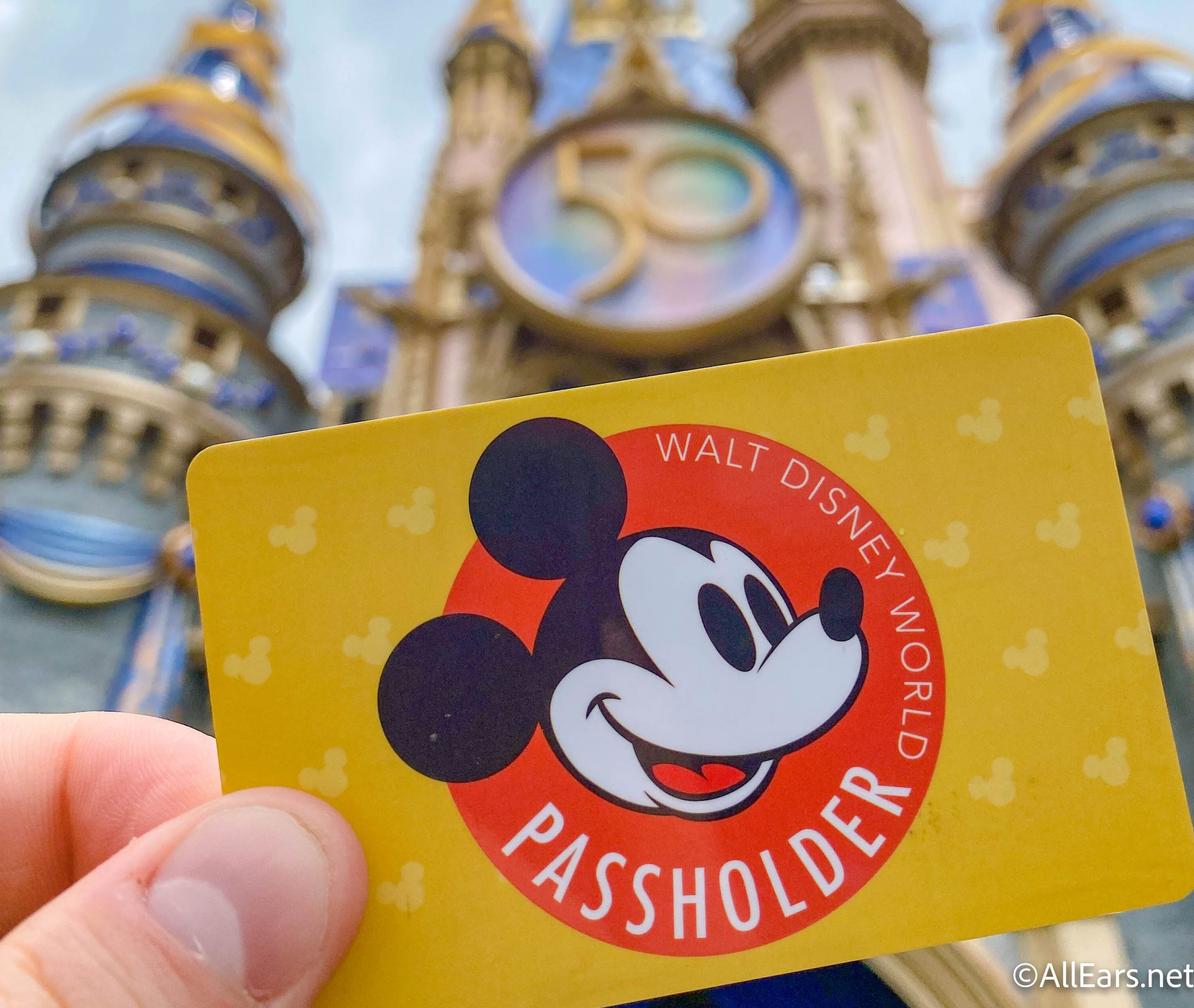 Are ticket prices going to increase again? We anticipate there will be more increases in the future, but none have been announced yet. Disney has already released their ticket prices for 2023, and technically the range of prices ($109-$159) has not changed. But we did notice that many days have been placed in higher categories, meaning that there are fewer and fewer dates that qualify for that lower $109 per day rate, but since it remained the same, Disney can still claim that it hasn't raised prices.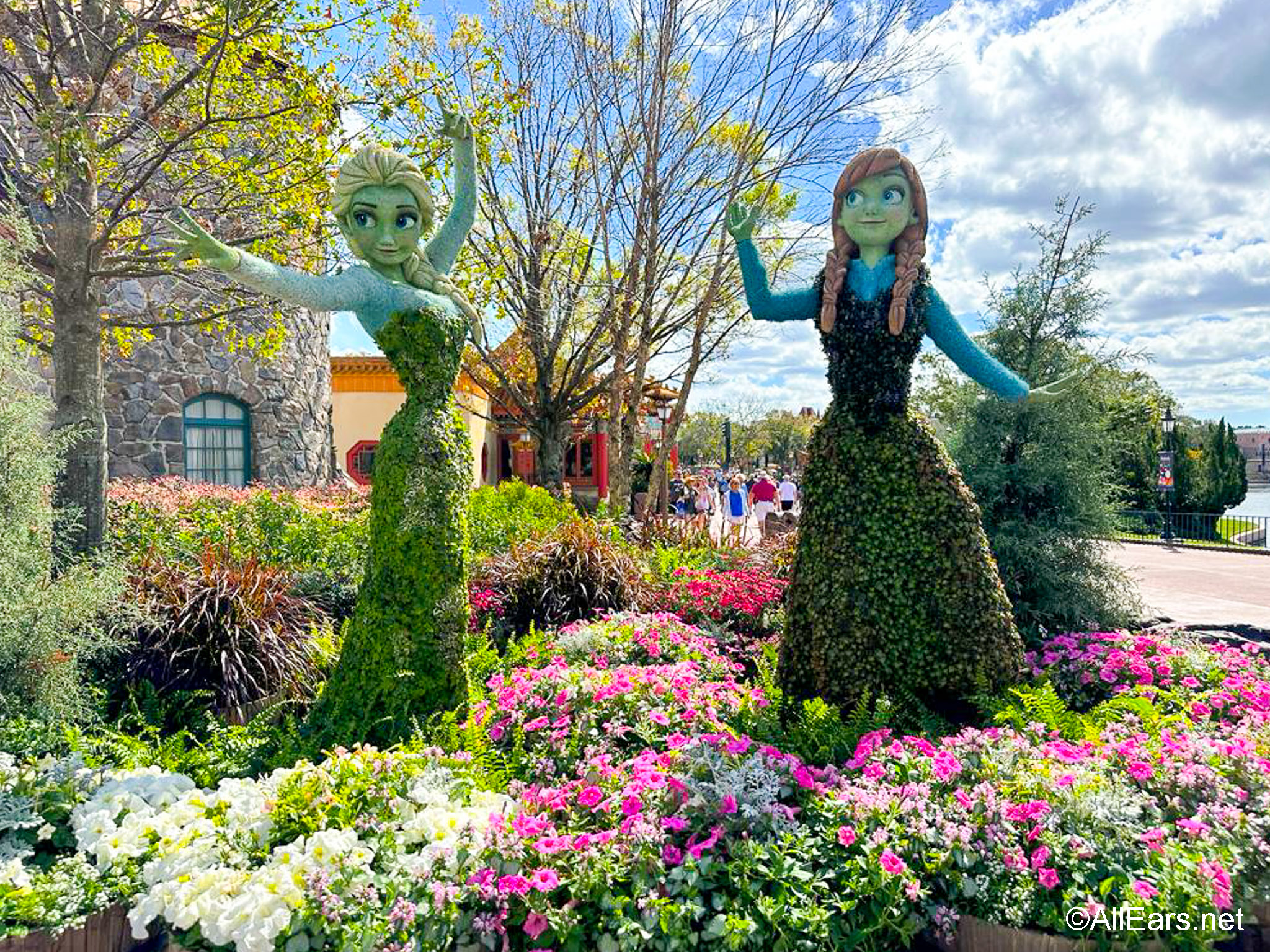 What this means is that your average trip may cost you more in 2023 than it cost you in 2023 based on ticket price alone.
Since we're talking about whether Disney is too expensive, let's price out a sample trip for 2023 just to see what it would cost for tickets. We'll take a family of 2 adults and 2 kids (ages 9 and under) planning to visit during the summer of 2023 for a weekend trip. We'll look at July 14th through the 19th, 2023.
For tickets we'll look for 3-day tickets for each of them with no Park Hopping abilities so we don't add on that extra cost. Tickets alone for this trip are priced at $1,756.90.
For comparison, we priced out the same trip from 2022 for the same family, the same park ticket selection, and the same weekend, July 15th -19th 2022. Those tickets were $1,538.80.

That is a $218.10 price increase, just on tickets alone.
Resort Cost
Now let's take a look at resort pricing. The price for Disney World's Resort hotels has gone up over the past several years as well. If you're looking for a room in Disney World priced at under $100 per night, you might have a lot of trouble finding one. You very likely will not find one.
For our proposed trip, the cheapest "room" available is at the Disney's All-Star Movies Resort for $207 per night. ($10 more per night than the $197 it cost per night in 2022).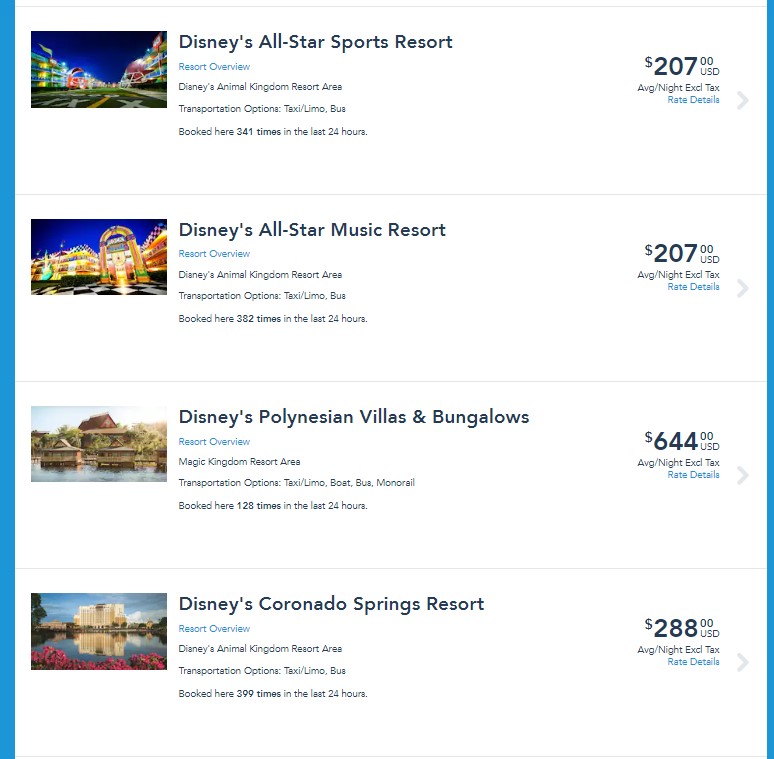 The most expensive room (based on just looking at Disney's front page, not taking special suites or anything like that into consideration) was priced at $740 per night at Disney's Grand Floridian Resort and Spa.
For our trip, we'll stick with the cheapest Resort that isn't a campsite — that's All-Star Movies, Music, or Sports for $207 per night. For a standard room, the total comes out to around $469.90 for the entire hotel stay (2 night, 3 day trip). About $22 more than the same weekend in 2022.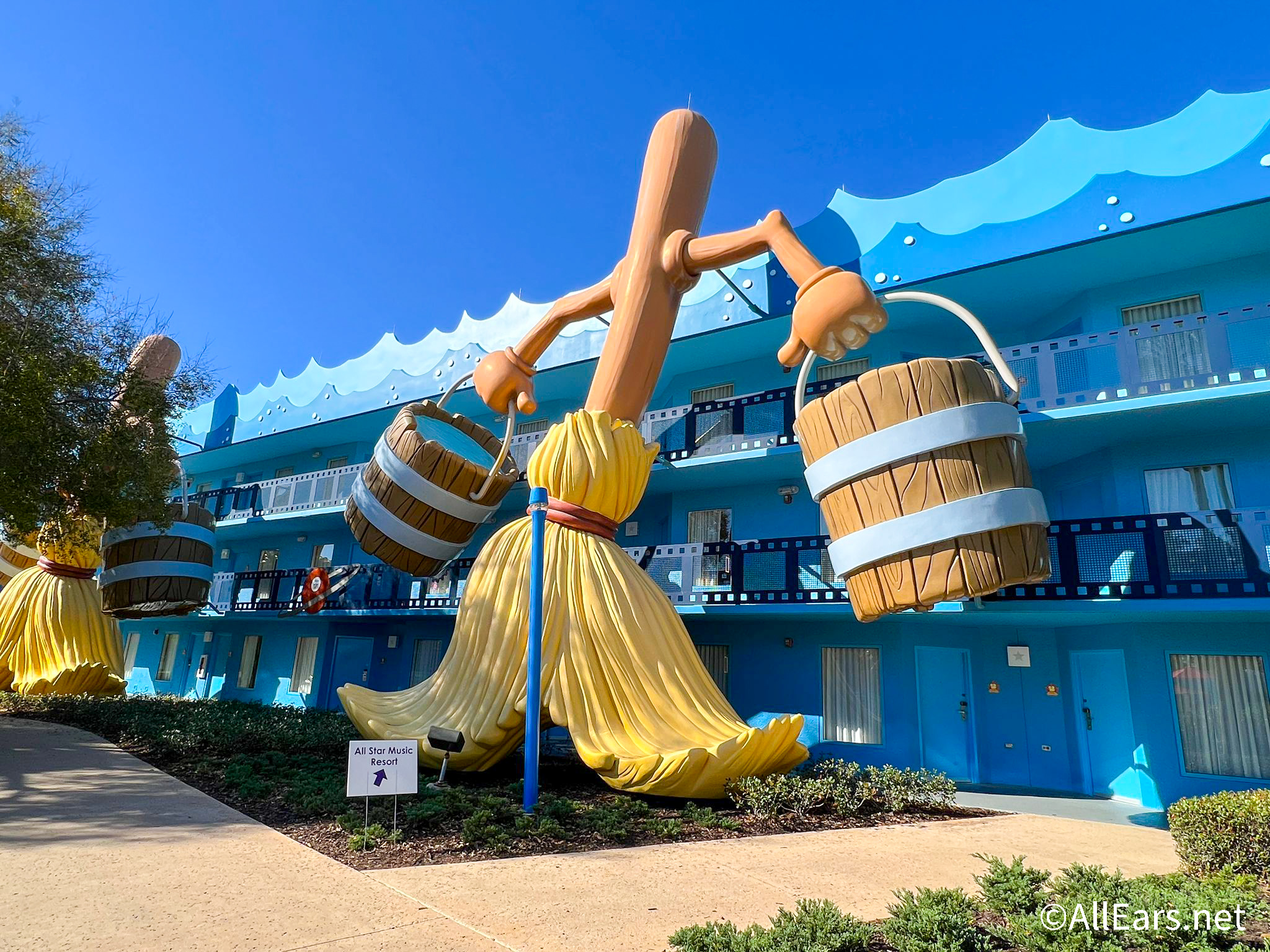 If you book a stay at other nearby hotels, you could save a pretty good amount in comparison to these prices Disney is showing. And if you look at hotels that are a bit further away from the park, look into renting an Airbnb, or search for other deals, you could nab substantial savings.
But, staying off property has its own set of drawbacks. When picking the right hotel, you do have to consider your budget, but you also need to consider what perks you need or want, like free transportation to the parks, Early Theme Park Entry, and other things like that. While you may be able to find cheaper accommodations elsewhere, the benefits that the Disney World hotels offer may make their cost worth it for you. Ultimately, that's something you have to look at and decide based on the needs of your group.
Travel Cost
Park tickets and hotel costs are one thing, but you also have to factor in how you're going to get there. Unless you live in Orlando, you'll have to decide the best way for your family to get to Disney World, which is usually narrowed down to either flying or driving.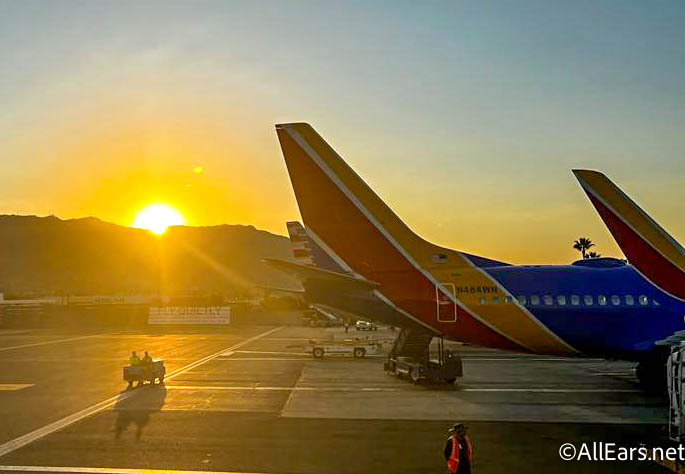 There's something to be said about driving to Disney World. You don't have to worry about how much your suitcase weighs, saving space for souvenirs, or getting through airport security. You also don't have to figure out how you're gonna get from the airport to your hotel (a whole other situation we'll dig into in a bit). But you DO have to factor in the cost of the travel, which can include more than just gas if your trip may take more than a day to complete, and include another hotel night on the road, and those meals.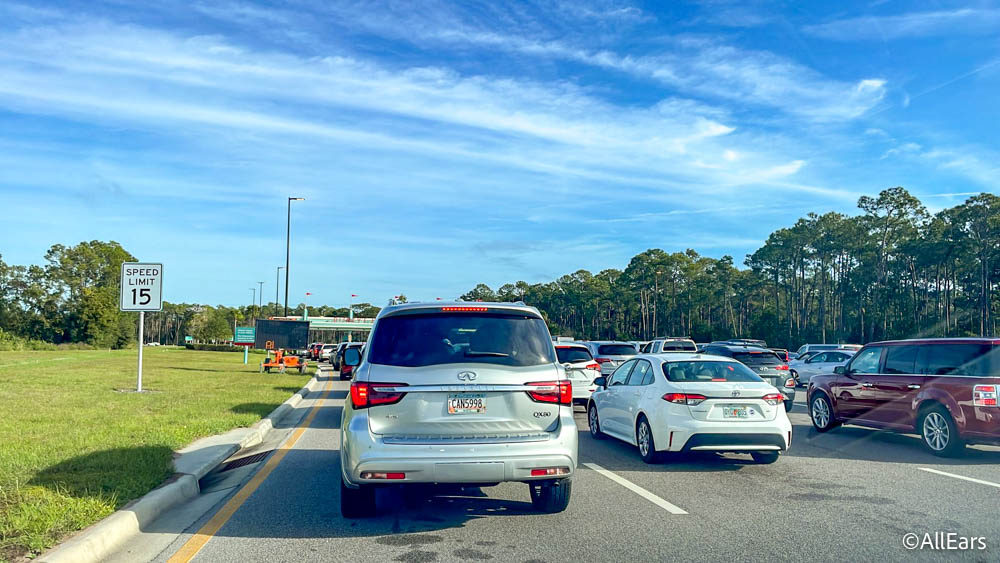 And for general safety, you'll also want to make sure you get your car serviced before you make a lengthy road trip, and that might include more than just an oil change and a tire rotation. The cost on your sanity and your patience is another currency altogether, not to mention if you have the vacation time from work to afford those extra travel days. Phew, lots to review there.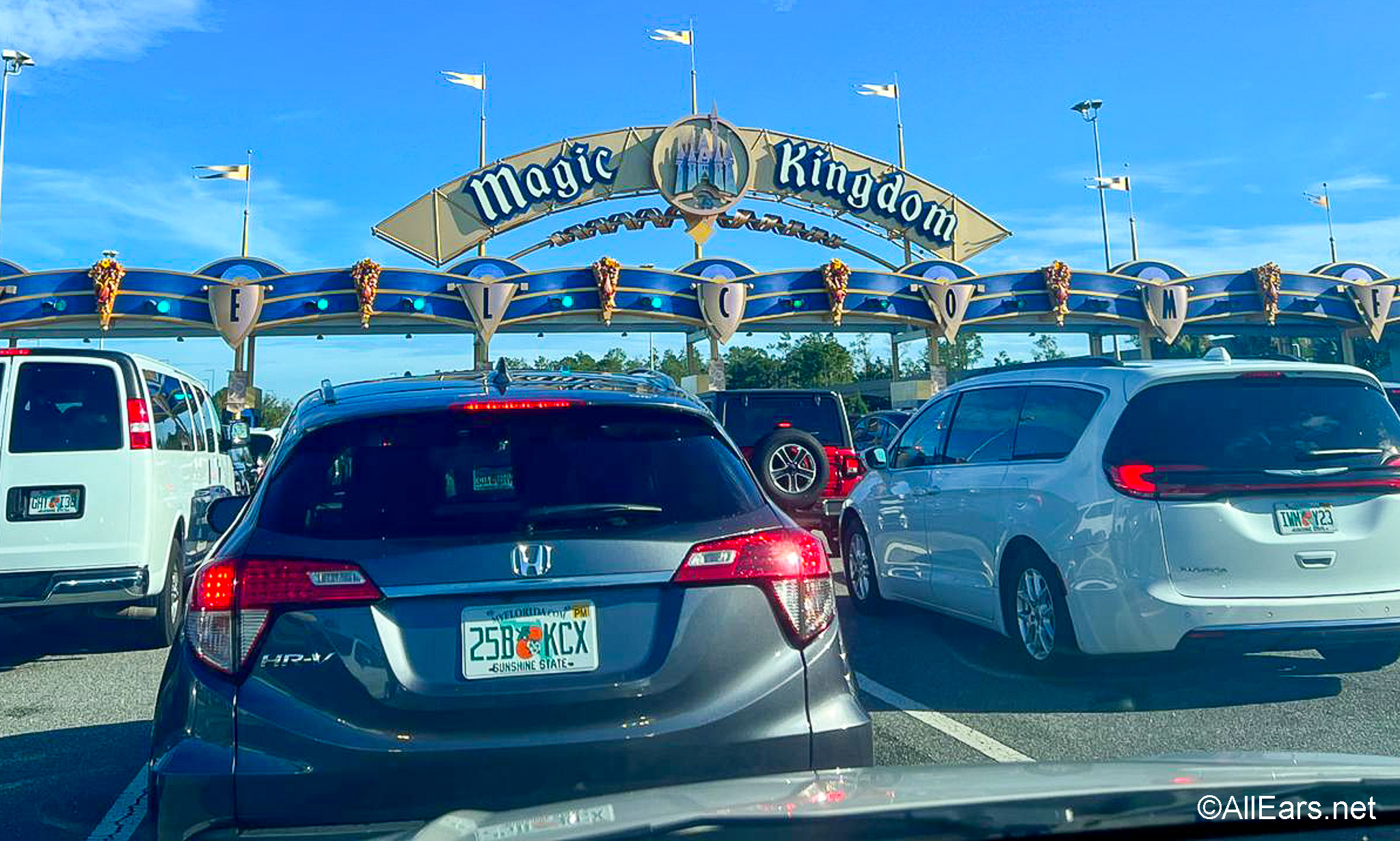 And for air travel, that's getting pricier, too! Luckily, with how large the Orlando International Airport (MCO) is, almost any airline you can think of flies there. But you could be limited to the airlines that serve your local airport. You've got to factor in not just tickets, but baggage fees, and parking fees if you're leaving your car at the airport. Then once you land, you've got to arrange to get from MCO to your hotel, which could be Mears Connect, Sunshine Flyer, or grab a rideshare or car rental.
With recent pilot strikes, gas price increases, and other staffing and travel challenges, the cost of air travel is anything but predictable. For our same family on the same weekend, traveling from Dallas, the cheapest tickets available started at $248 per person and went up to $668 per person. Depending on the airline and where you're traveling from, airfare could take a big bite out of your travel budget — and you haven't even started vacation, yet!
One thing is for sure, whether you arrive by land or by air, it's not gonna be cheap.
Food Cost
Next, we'll look at one of the most important (and fun) parts of any Disney trip — the delicious food! While a lot of the food in Disney World is tasty, it can be expensive. Assuming you eat all of your meals and snacks somewhere in the parks, you're looking at some serious costs.
Let's say our family of 4 only eats at Quick Service spots throughout their trip — they're still looking at a cost of about $12-15 (sometimes less, sometimes more) per adult meal and about $7-10 (again, prices can vary) for each kid meal.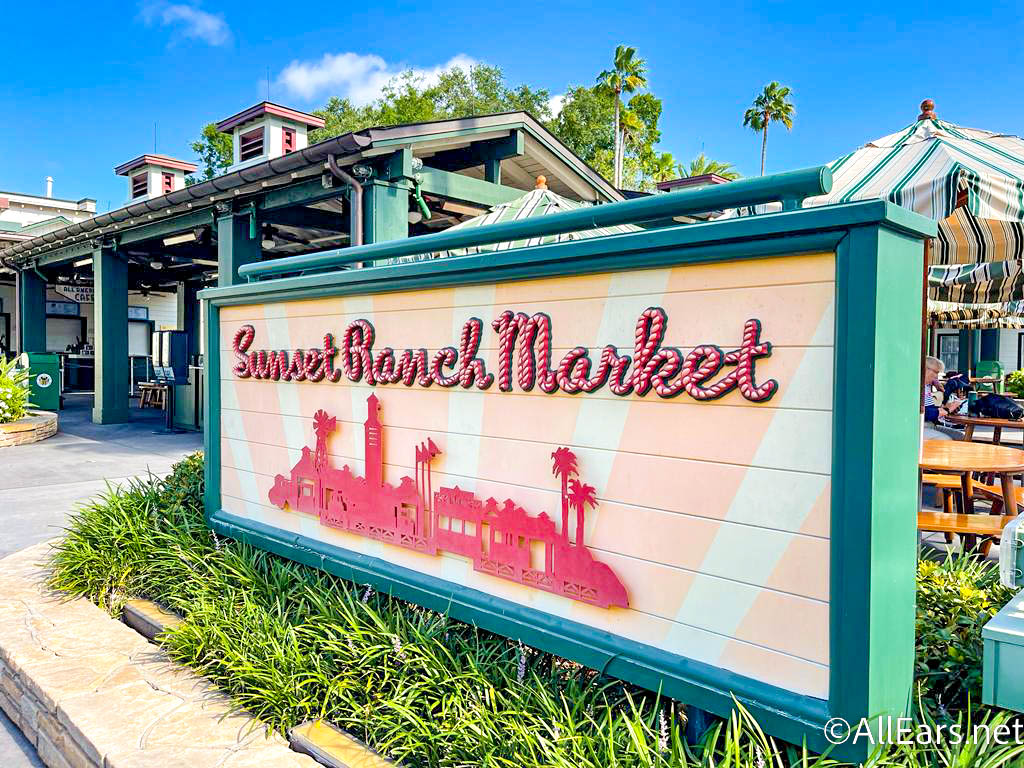 At Cosmic Ray's Starlight Cafe, for example, an adult ⅓ angus cheeseburger is $12.79 and comes with your choice of side. Kids' chicken strips will set you back $7.99. A dessert like the Chocolate Bundt Cake is $5.79. And if you add on a fountain beverage that's an additional $4.29. Considering you can typically buy an entire 2L bottle of soda for under $3, that's pretty pricey.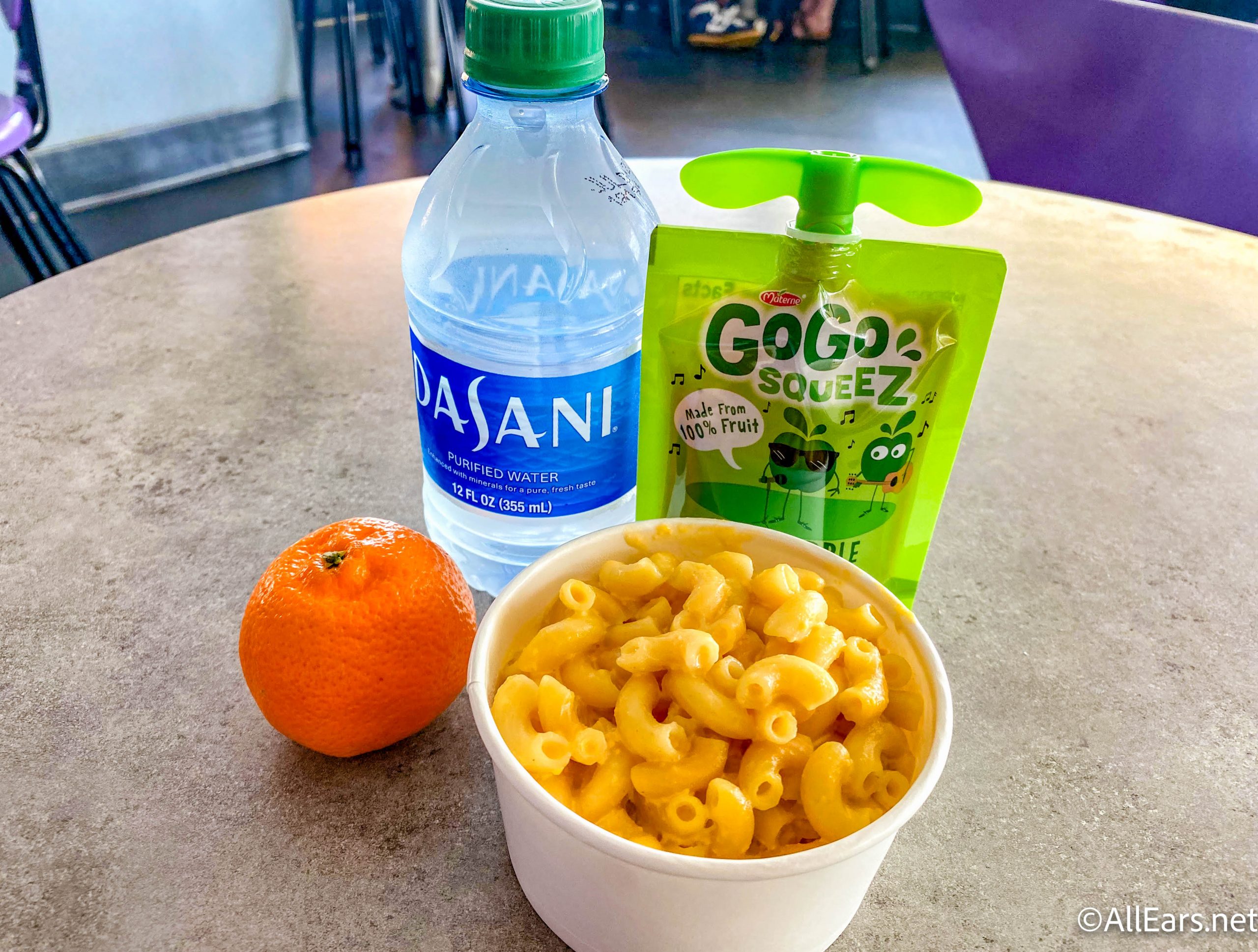 Let's look at that meal example. If each adult and kid got a meal and a fountain drink, and two desserts to split, that comes to $70.30. Multiply that by 3 meals a day, and that's $210.90 a day, not including the cost for snacks or extras like coffee. Multiply that by 3 days, and it's $632.70. And that's not including tax! We'll round up to $700 to accommodate tax and some snacks (cuz did you really go to Disney if you didn't have a Mickey pretzel)?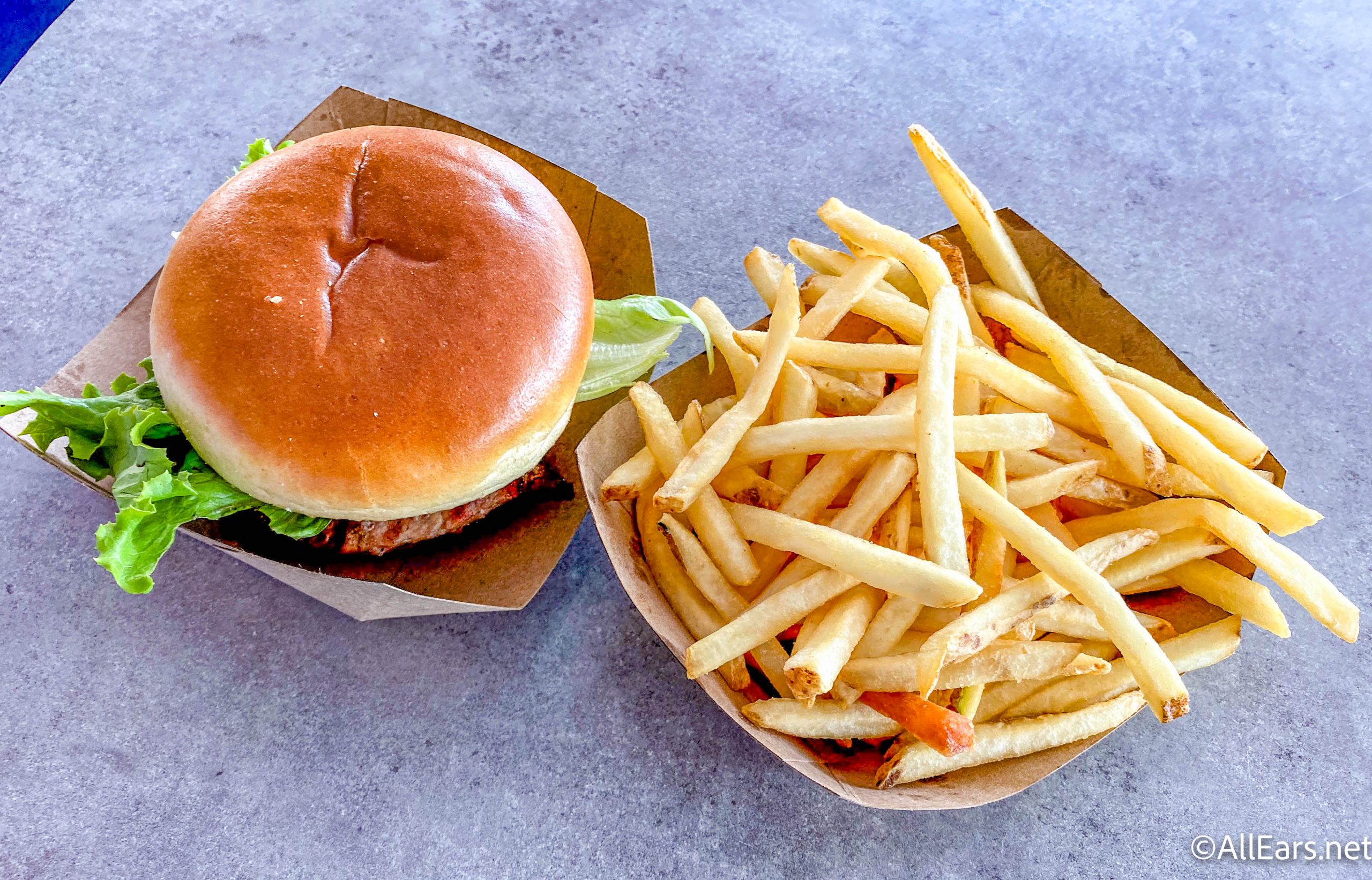 And again, this is only looking at eating at Quick Service spots throughout the trip. If you add in character dining meals, Table Service meals, more snacks, etc. then the estimated cost could be significantly more.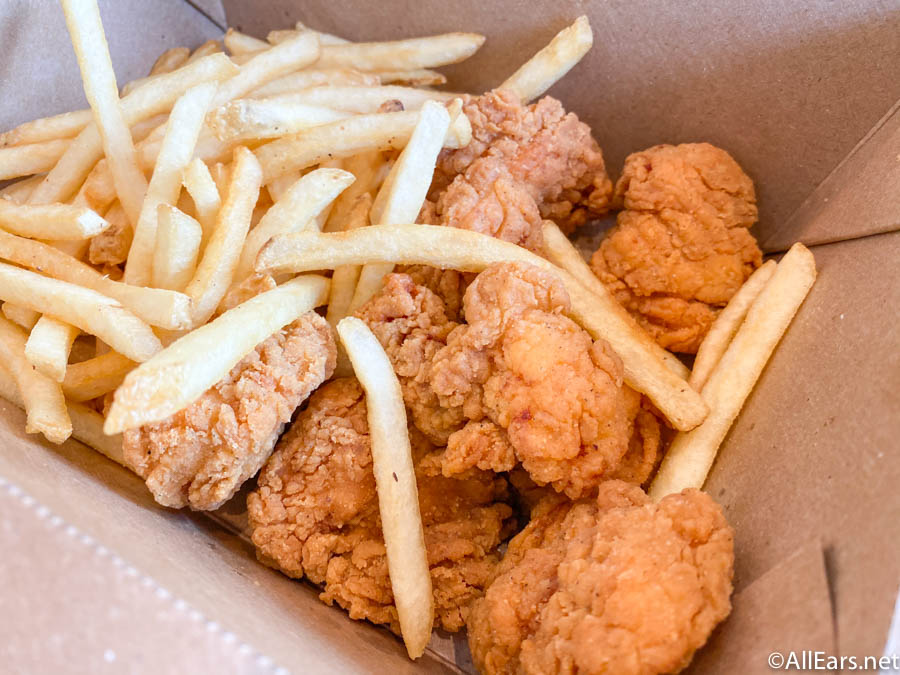 We've also seen food prices increase quite a bit lately throughout Disney World. While most of the increases are $1-2 dollars or so, that can add up across a trip that lasts multiple days with multiple family members.
Souvenir Cost
No matter how hard you try, it might be impossible (or nearly impossible) to stop yourself from getting SOMETHING in Disney World to bring home, even if it's something small. And with kiddos, the chance that you'll go an entire vacation without buying (or being tempted to buy) a souvenir may be very small.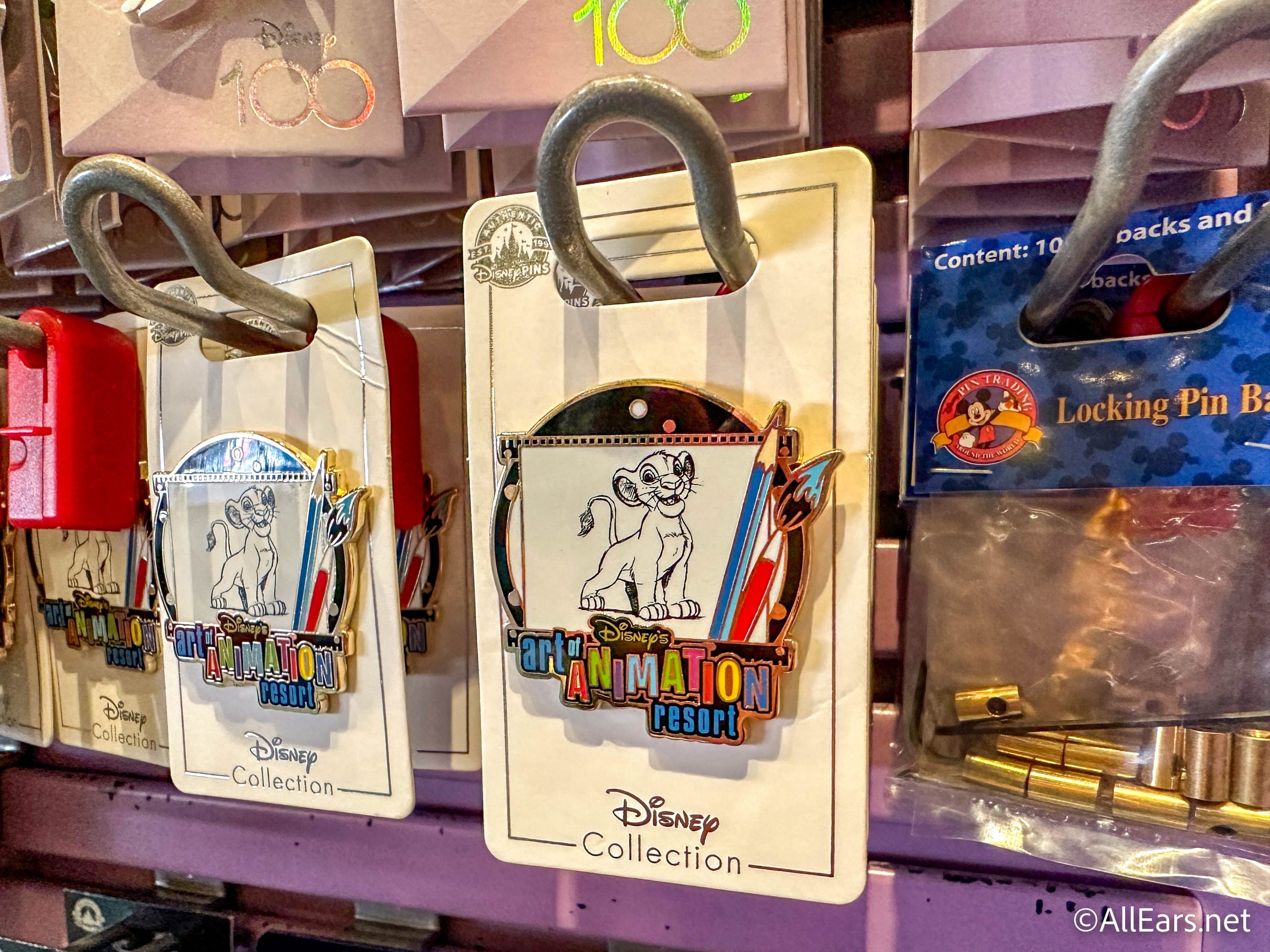 Let's say our family sets a tight budget — $25 per day for the entire family, or a total of $75 for the entire trip. Again, for 4 people that might not be realistic at all. Just one set of Minnie ears will typically cost you $29.99 or more. And a single spirit jersey will blow nearly the entire merchandise budget for the family. For our imaginary family, we'll set the merchandise budget at around $125 for the trip — that gives each person the chance to get something around $31 or so.
But that doesn't factor in costs for incidentals — like if you have to buy a deodorant because you forgot yours, or ponchos because of the rain on one of your vacation days.  So, though you can keep that $125 souvenir budget locked in from year to year, just keep in mind that each year it will buy less and less as prices go up!
Extras (Genie+, Special Events, PhotoPass, etc)
There are some extra items that you don't need to have a wonderful Disney vacation, but can certainly enhance your trip. Some extras are big, luxurious, and extravagant, like VIP Tours, with prices ranging from $450 to $900 per hour for a 7-hour minimum, those little beauties can cost up to $6,300 for just one day, and folks watching their budget might not be planning to book one of these tours year after year.
But other expenses have become a staple in a Disney trip and now may affect your vacation bottom line more than they did before. Like Disney's Genie+ and Individual Attraction Selection Lightning Lanes, which replaced the formerly free FastPass+ system allowing guests access to special queues to bypass the standby lines. These added costs may have a greater impact on families with shorter visits who desire to experience as many Disney attractions as possible in limited time. So, if you only have 2-3 days in park, you might feel compelled to purchase one or both of these options to expedite your chances of experiencing more attractions.
But for a family of 4, that can really add up! Let's look at our family of 4 who wants to visit Magic Kingdom, they book Genie+ for the day as well as the Individual Attraction Selection for Seven Dwarfs Mine Train (or possibly TRON). We've seen Genie+ costs range from $15-29 per person per day, with the high end being around the holidays. Since our family is vacation in the middle of July and not around a major holiday, we'll plug their costs in the middle at $20 for Genie+ per person. They'll also want to get an Individual Attraction Selection for the newest and most popular ride, which we anticipate could be around $14 per person.  That's an additional $136 for the family to use the Lightning Lane queues in Magic Kingdom for one day of their vacation. You can imagine how that could add up if families did that multiple days during their vacation.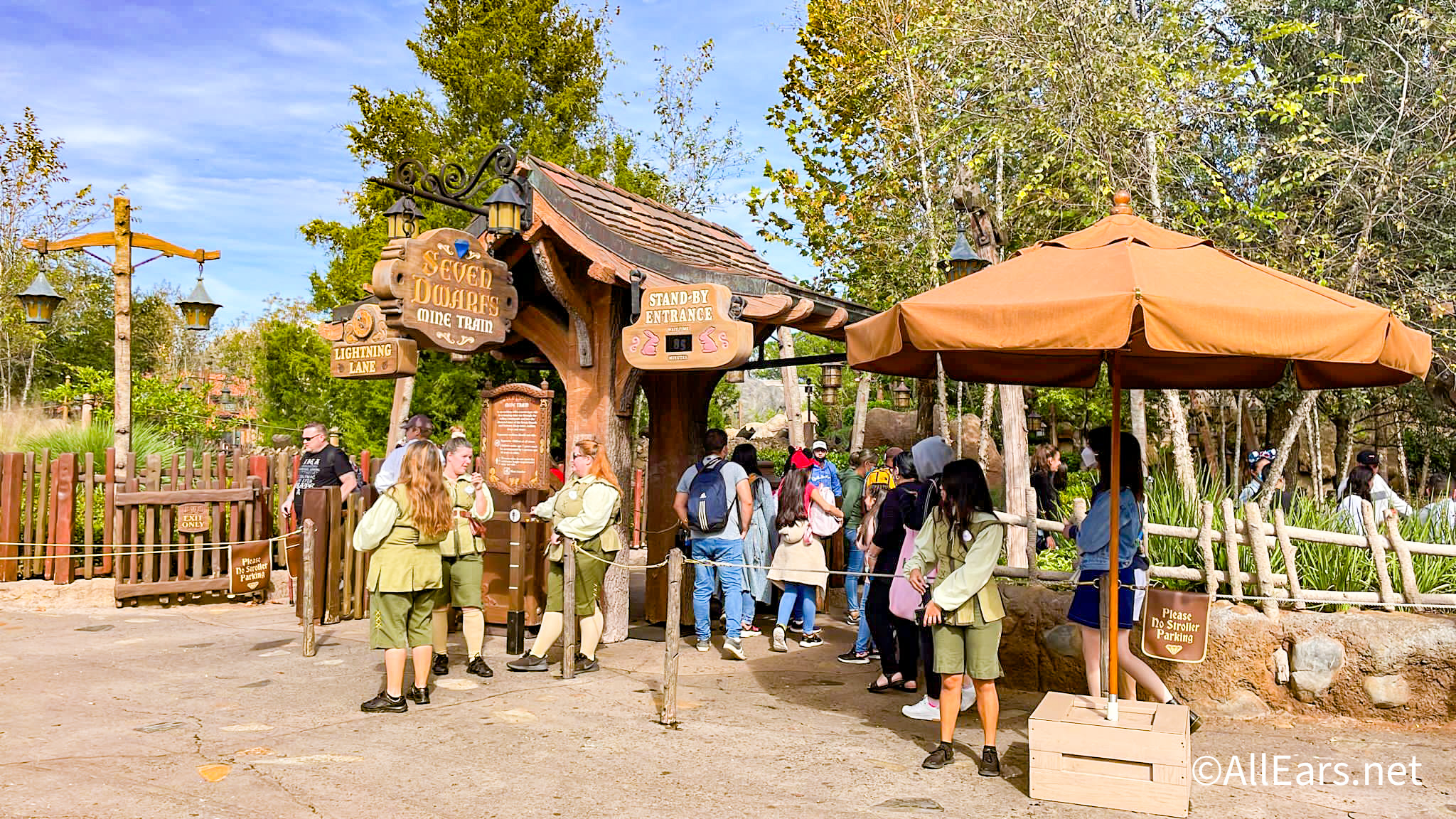 Another cost that could creep up on families is PhotoPass and Memory Maker. For those keepsake family photos, Disney will charge families $169 for photos taken by PhotoPass photographers. The price goes up to $199 if families wait to purchase the photo option during or after their trip. If this photo package sounds compelling, there is a Memory Maker One Day package for $69 that includes all photos and videos from one day of your trip.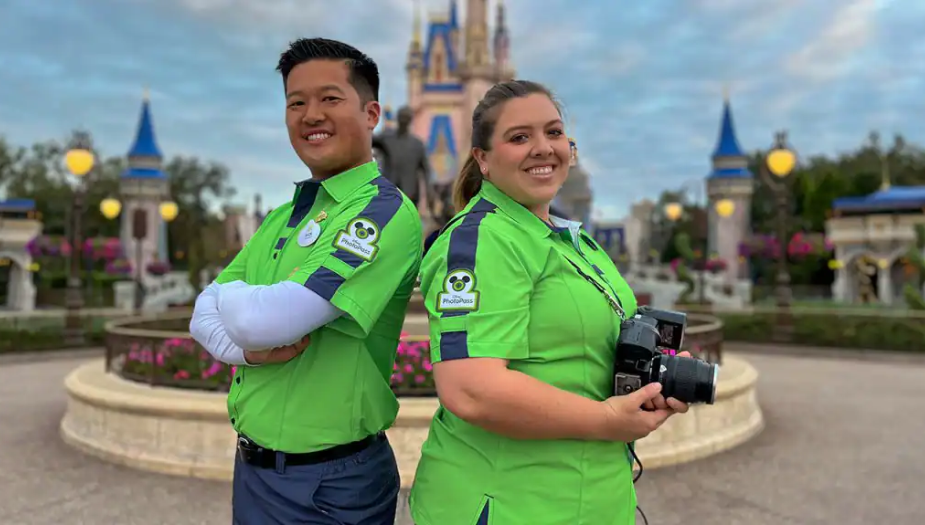 And Disney offers even more special event options like Disney After Hours where guests can buy tickets to have even more time in the parks after they close to the general public, or holiday party tickets for the Halloween or Christmas season to celebrate the holidays with some Disney charm. But each of these events comes with an extra price tag, which can start at $115 and go all the way up to almost $200 per person per ticket.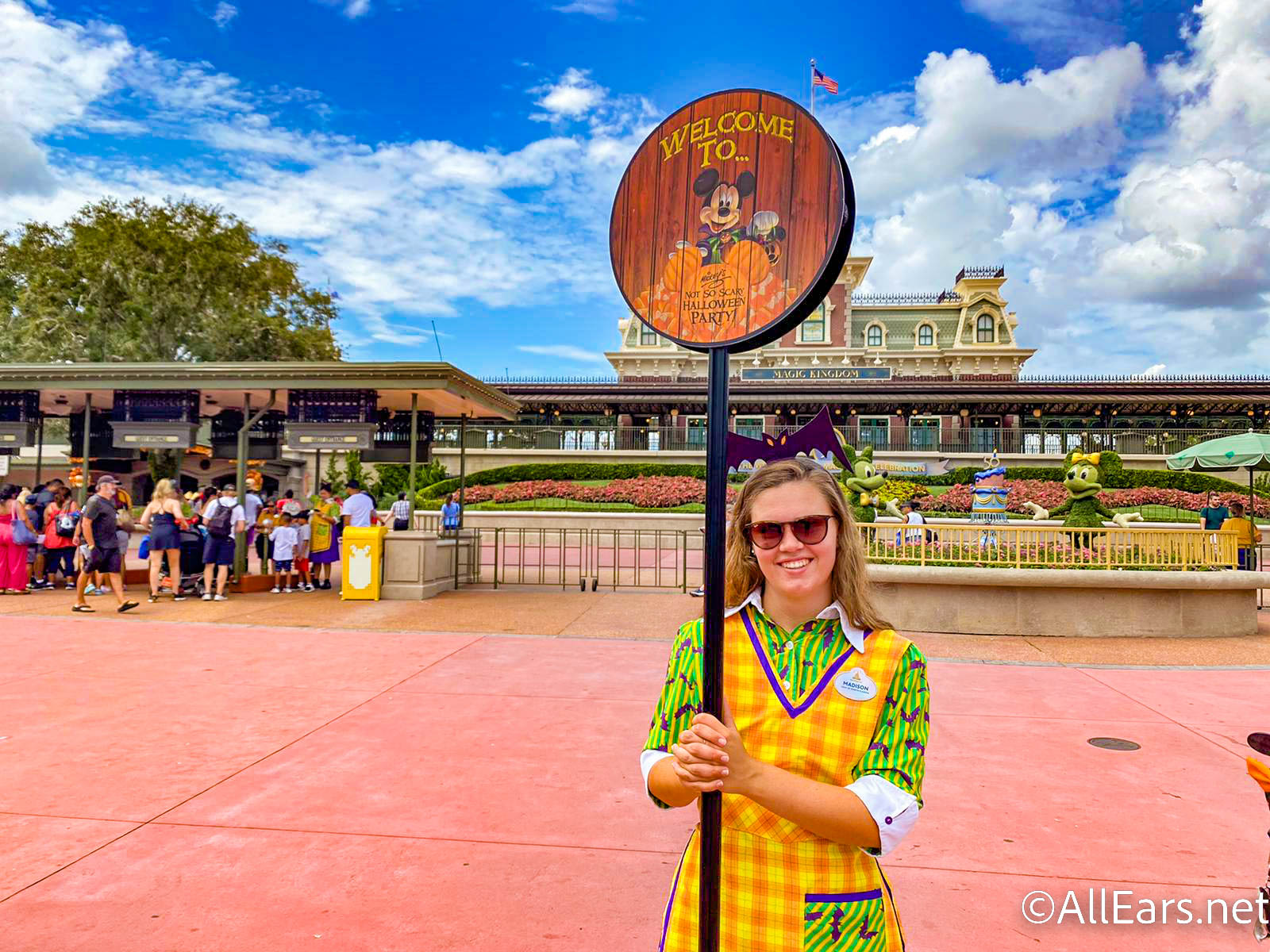 Some of these "extras" used to be included in the park tickets, and some have always cost extra, now they just cost more. But the bottom line is that they'll add to YOUR bottom line in a hurry if you don't research, budget, and plan.
Miscellaneous Other Costs
Of course, there are other costs to consider too. You'll need to consider the cost for things like parking or hotel fees, tipping for table service dining or housekeeping or luggage handlers, the unexpected rideshare use when that Disney bus line just looks way too long, or emergency charging cords or FuelRods to save your phone from dying in the parks.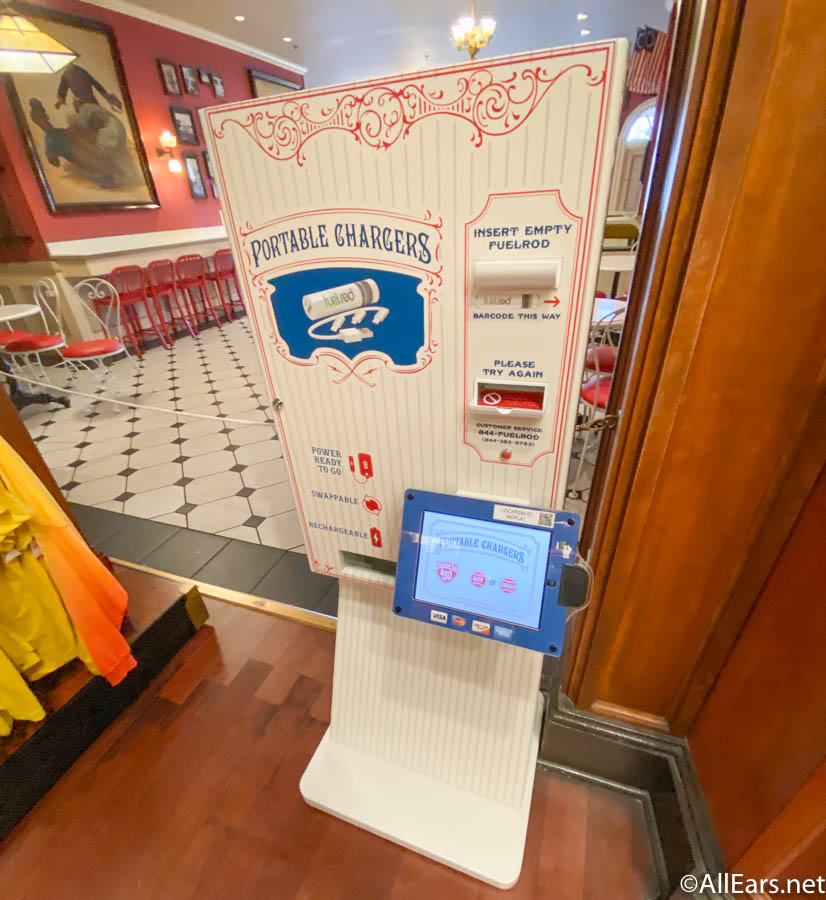 If possible, try to budget for at least $50 to cover miscellaneous costs. Having this cushion will help alleviate some travel stress, and if you don't end up using it, you can buy an extra Disney snack!
Inflation
Inflation reached a 40-year high in June 2022, increasing to 9.1% over the past year, making it the biggest yearly increase since 1981, according to the Associated Press. Prices rose 1.3% from May to June. According to CNBC, the prices that consumers pay for goods rose 8.5% in July compared to a few years ago. That actually shows a slightly slower pace compared to the previous months. This appears to be largely due to the drops we've seen in gas prices.
As we mentioned before, Disney isn't technically raising ticket prices, but is reducing the amount of dates with lower ticket prices and there are more days that are on the higher end of that spectrum than there were in 2022. So while Disney isn't outright raising ticket prices, it may still be more expensive to go. That's similar to what we saw for ticket prices in 2022, where some dates were placed into higher ticket price categories.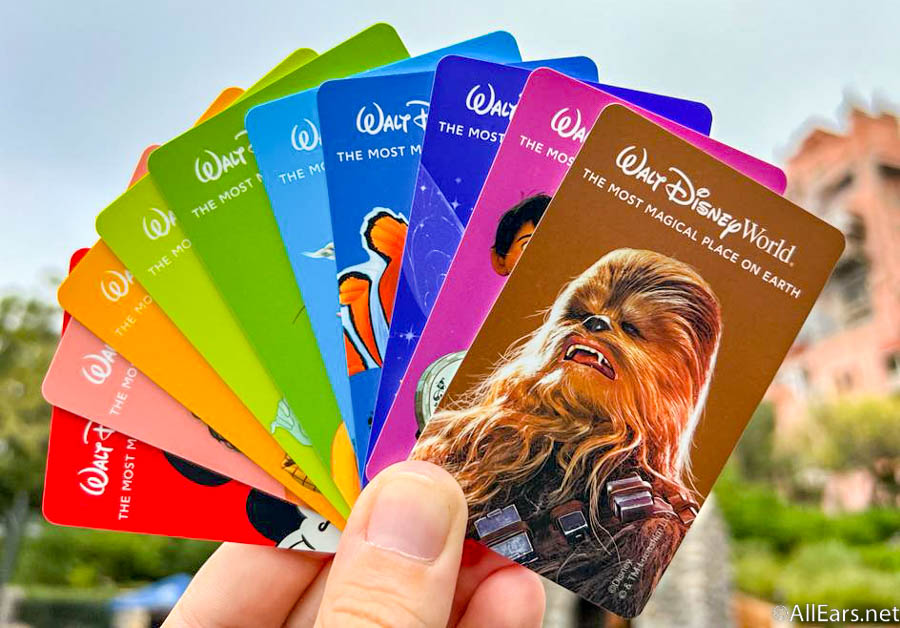 Tickets aren't the only place we're seeing price increases. Disney World restaurants have seen hundreds of price increases and we've also seen smaller price increases on merchandise like nuiMOs and MagicBands. So most prices involved in a Disney vacation have been increased, whether by several dollars or just a few cents.
Supply & Demand
The New York Times reports that a big reason for higher inflation has to do with supply and demand. Americans are spending a lot of money because many families amassed savings during the pandemic when they were staying at home. Now, they're spending that money on a variety of goods and services. The only problem? Supply can't keep up with it. Coupled with the massive labor shutdown from the pandemic and production not being sustained, you've got a recipe for more demand than there is supply. You may have experienced some supply chain issues that have caused some goods to become widely unavailable around the country.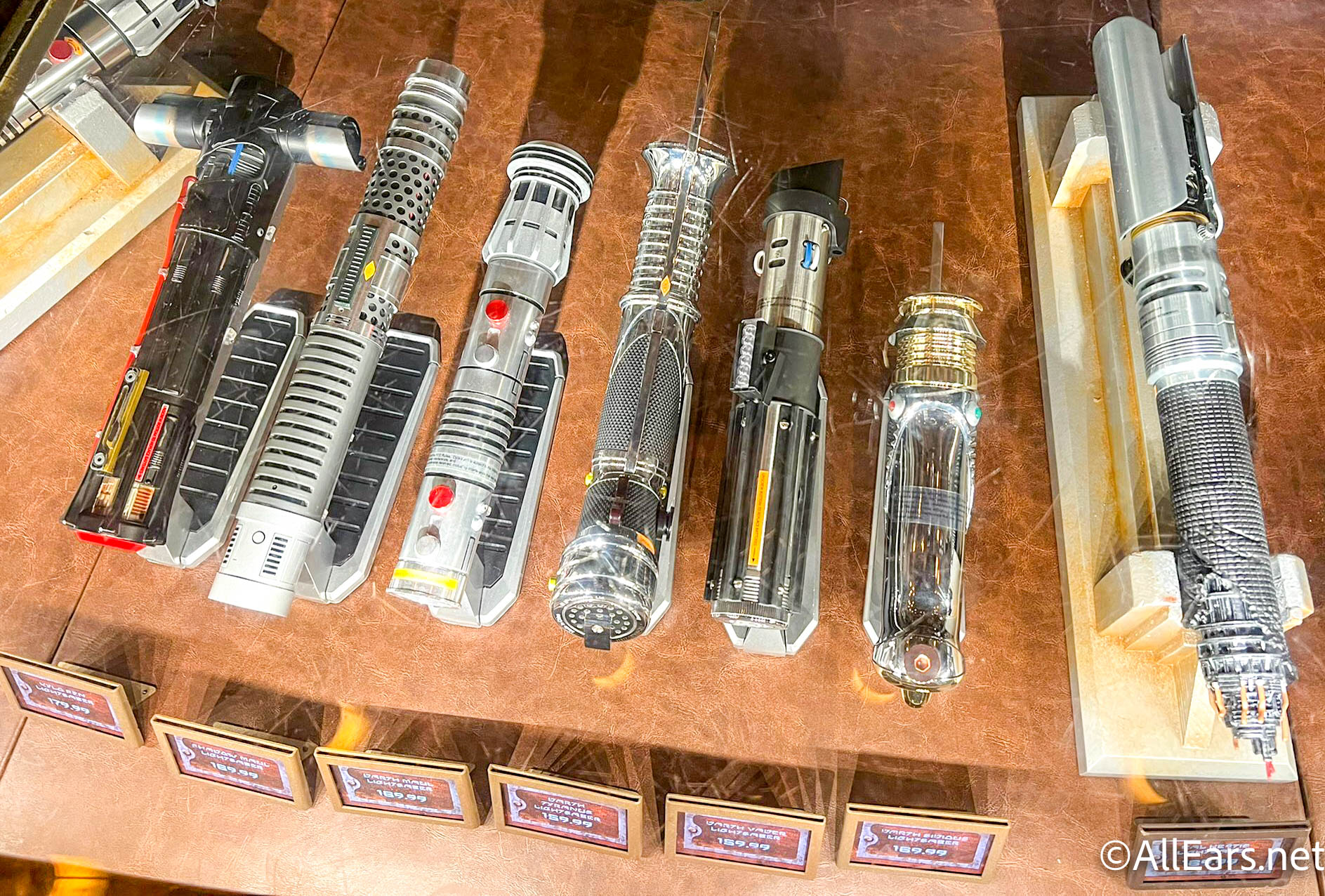 As demand for these goods and services increases, so does the price. If consumers are spending and purchasing at high rates, businesses may need to raise prices because they do not have enough supply to keep pace. Another thing that impacts inflation is a myriad of external factors. For example, even years later, we are still seeing the impacts of the coronavirus on inflation as factories were forced to shut down, limiting the supply of certain goods and products.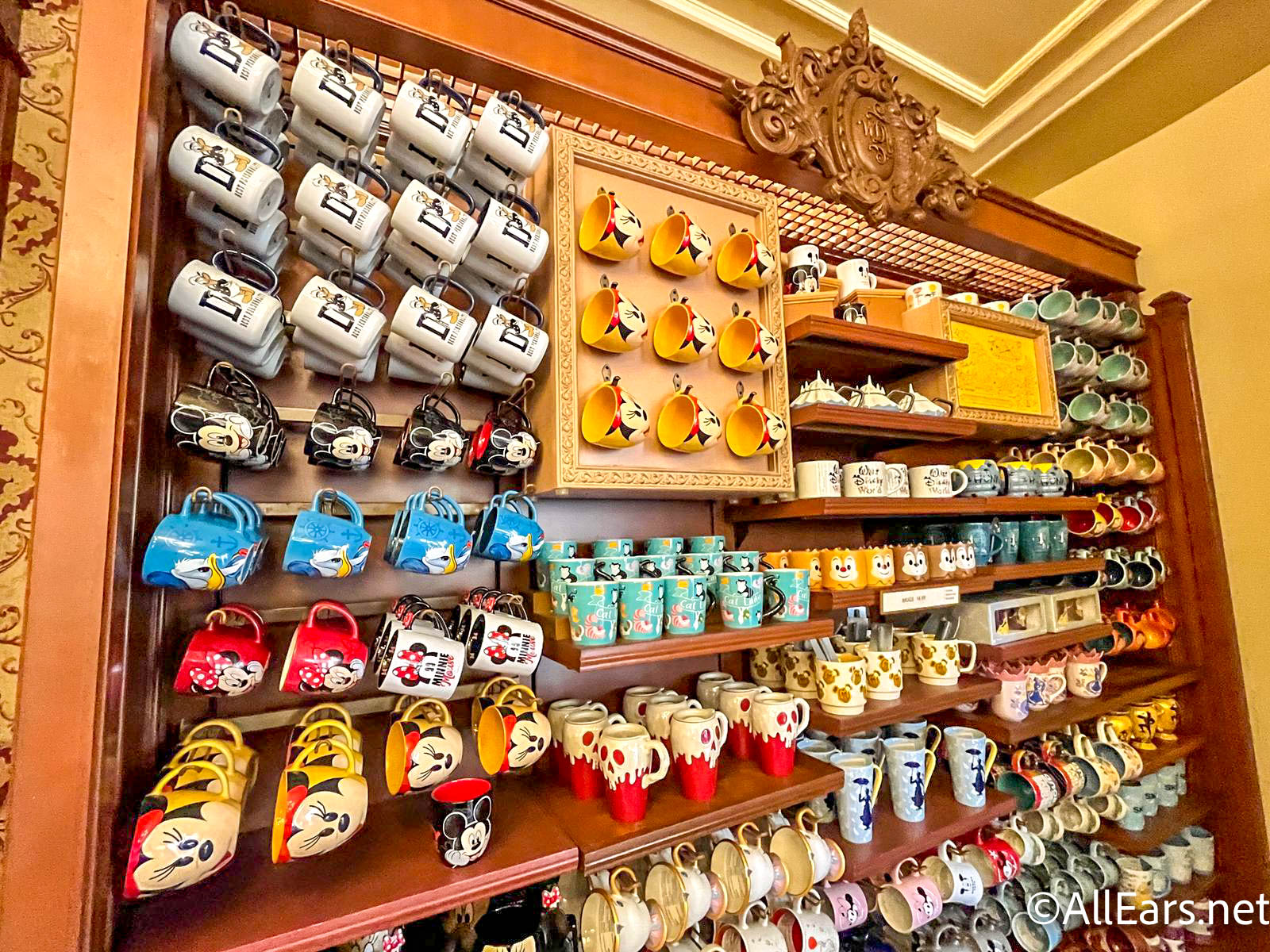 Once again, calling back to that ever-so-prevalent supply and demand issue, it may be harder to get some of the things you're looking for when you're on your Disney vacation. For example, we've seen a shortage of bubble wands in the past, as well as misting fans (though some of those supply issues have been resolved).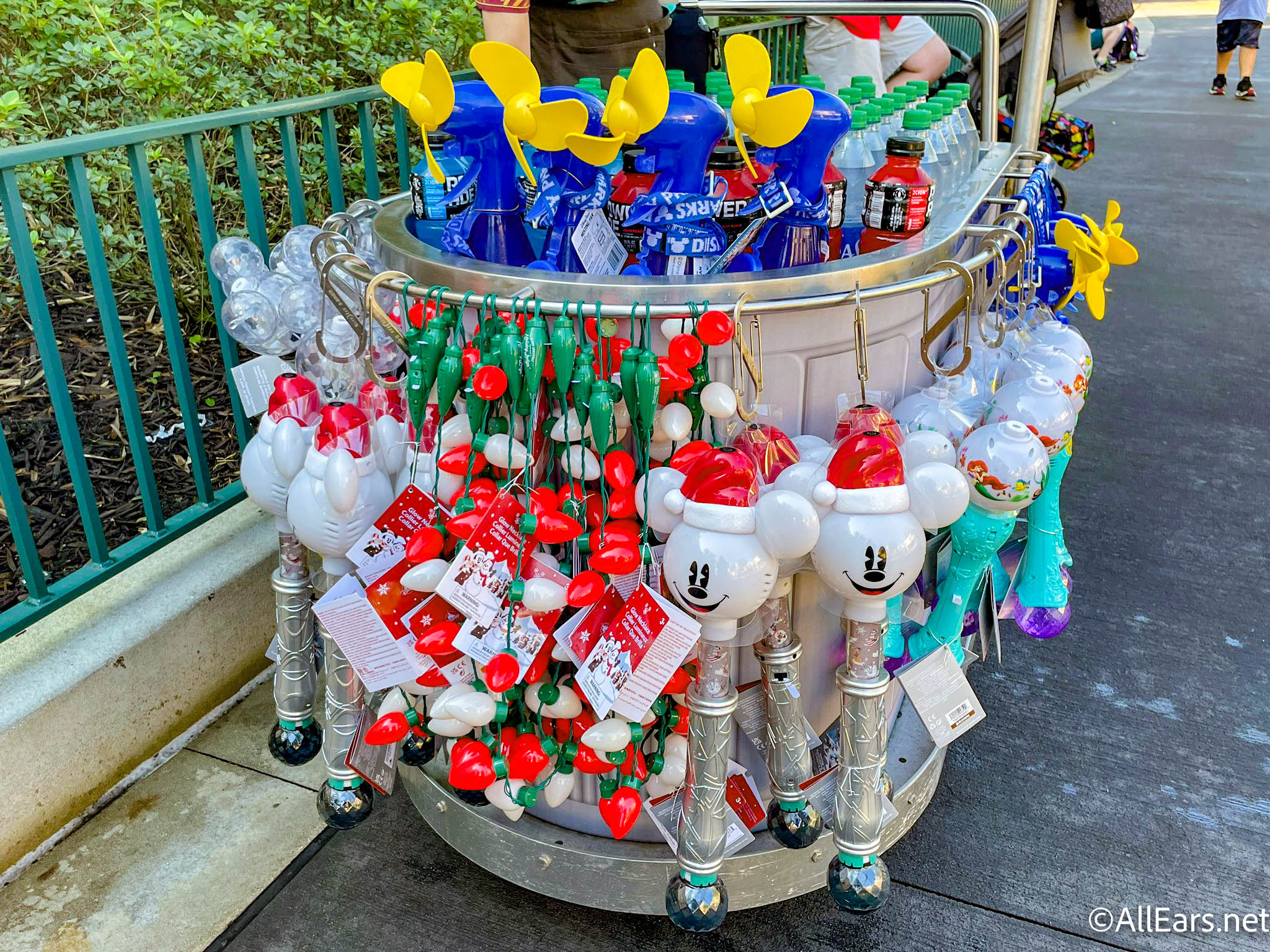 You may also notice portion sizes decreasing (something called shrinkflation, where you pay the same amount for less). In 2021, Disney's Chief Financial Officer Christine McCarthy, in discussing inflation, said "There are lots of things that are worth talking about. We can adjust suppliers. We can substitute products. We can cut portion size which is probably good for some people's waistlines. We can look at pricing where necessary. We aren't going to go just straight across and increase prices." So you may find yourself paying more for less.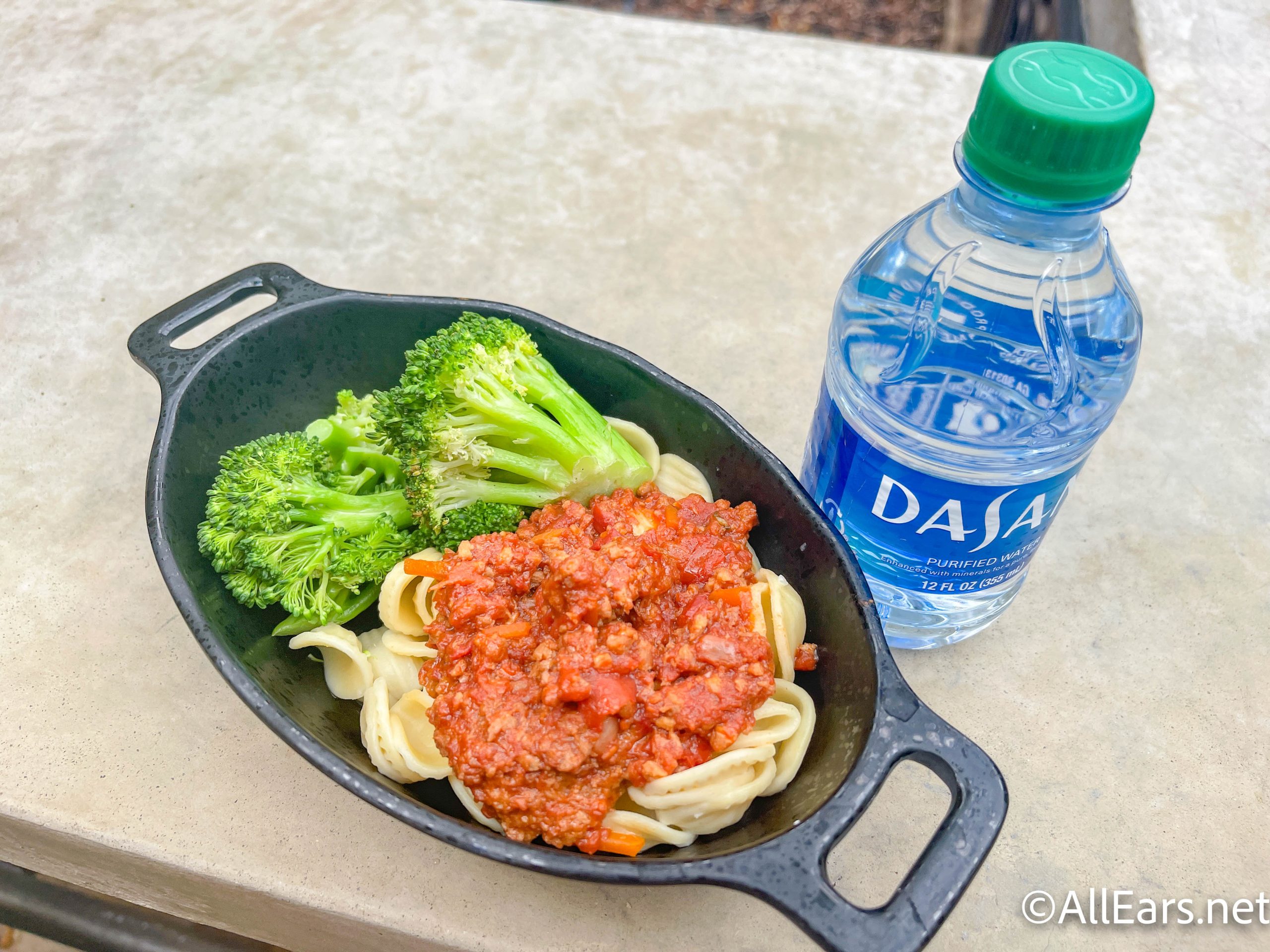 And in one of his last statements as CEO, Bob Chapek commented in an earnings call that it was the sustained demand and popularity of the Disney parks that was impacting prices. Disney continues to raise prices, and people continue to pay more, which reflects high consumer demand.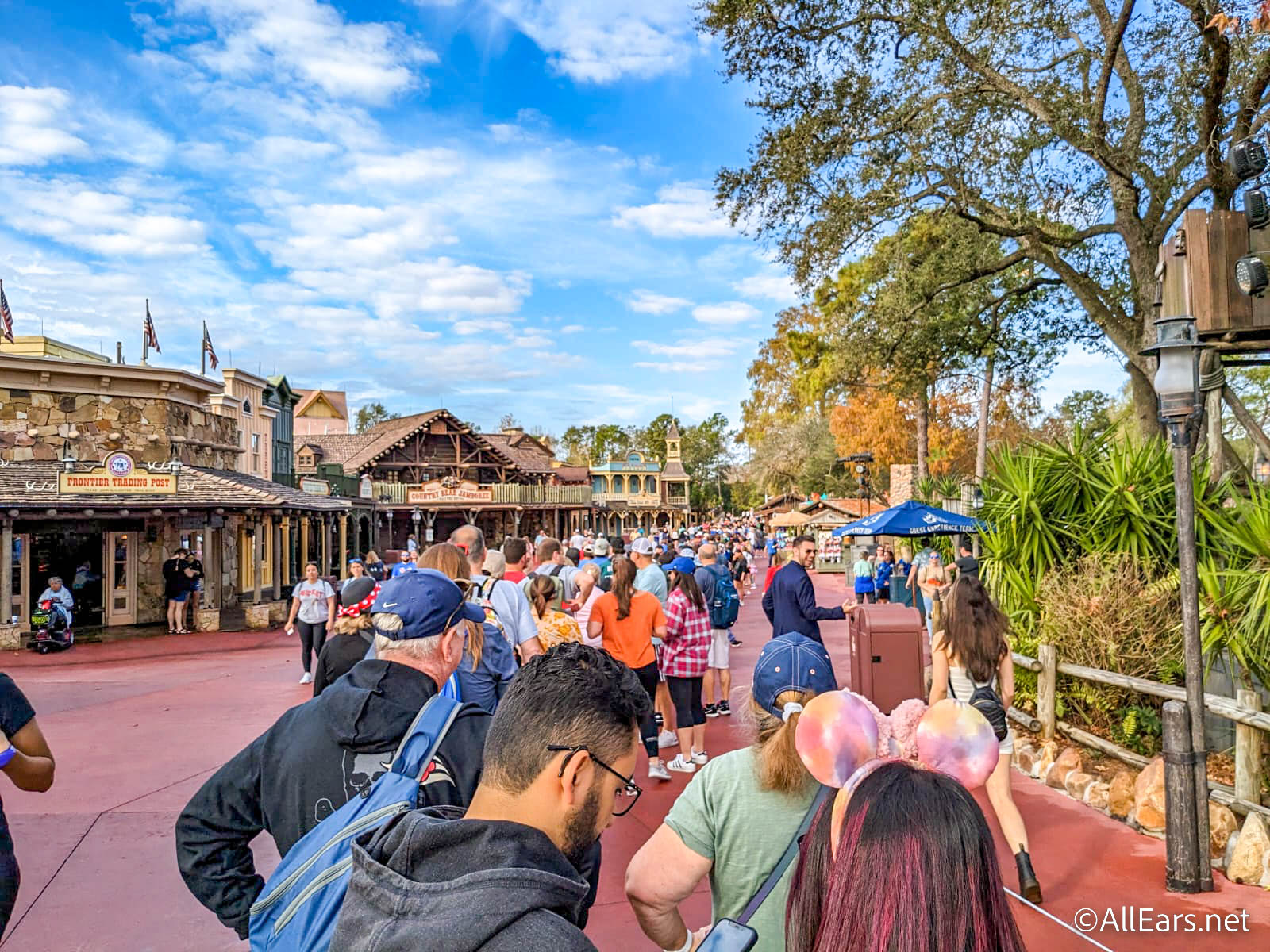 Now that Iger is at the helm, we'll see if that philosophy changes.
Total Costs
All together the cost for this proposed 2022 trip for our family of 4 is as follows:
Tickets: $1,756.90
Hotel: $469.90
Food: $700
Merchandise: $125
Misc: $50
That brings us to a total of $3,101.80.
Again, this doesn't include Table Service meals, flights, a rental car, etc. It also doesn't include tickets with the ability to Park Hop or a stay at a pricier hotel, or any other Disney extras. Additionally, keep in mind that this trip is only for 2 nights and 3 days. An actual trip to Disney World for many families may last significantly longer than that.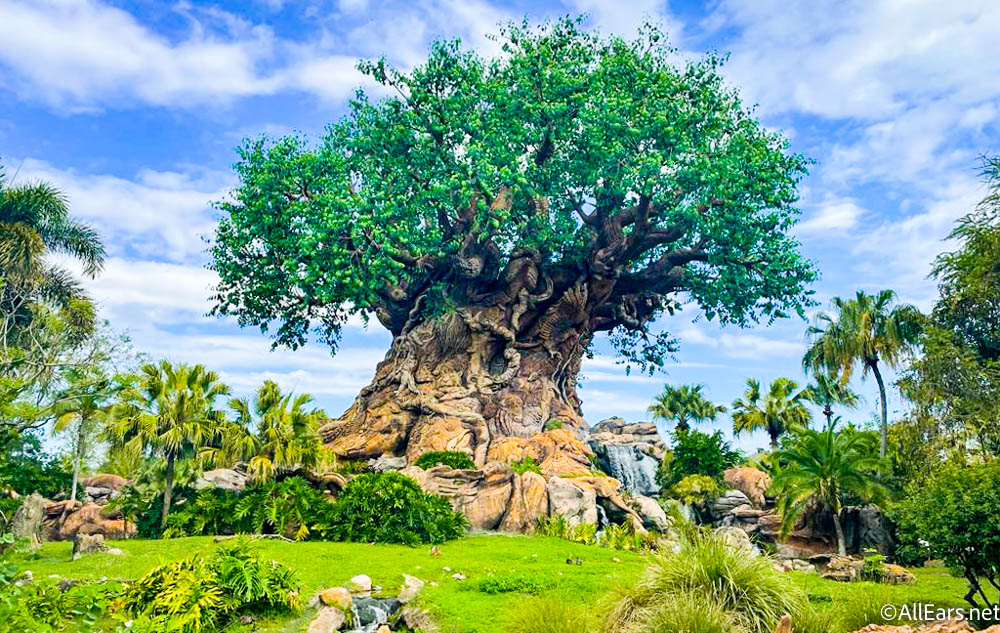 This trip was priced for July for 2023. As we mentioned above, prices can vary depending on the days you choose to visit Disney World.
Realistically, with more included costs, Table Service options, a more expensive hotel, more food, etc. this trip is/could be closer to $3,500-$5,000 (or more).
For any expense that costs a couple of thousand dollars, it's important to research what you're getting for your money (and your time!). Whether you're buying a car, a computer, or a vacation, look into it, learn the ins-and-outs, and maximize your investment.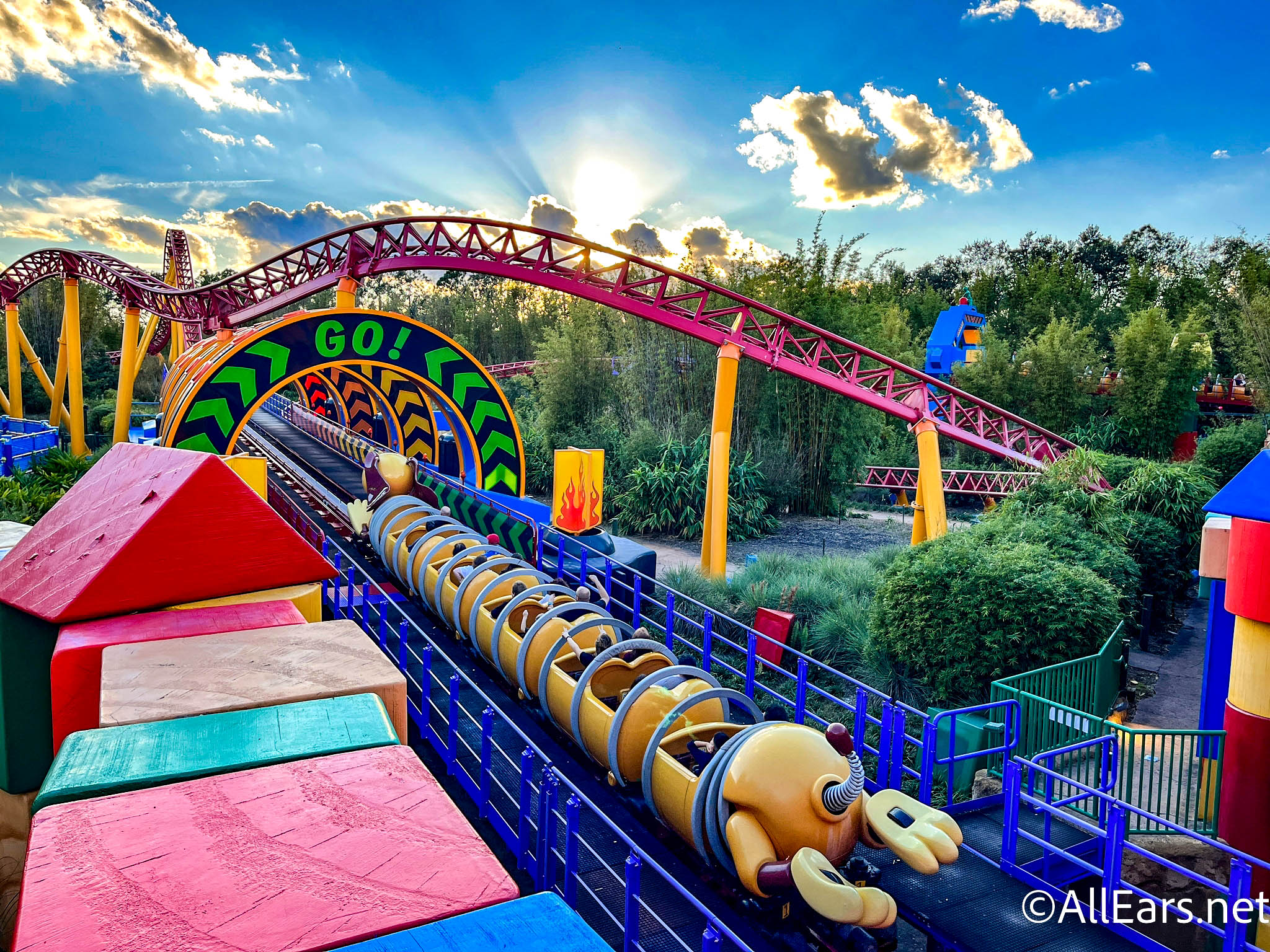 The price can be difficult for some to come to terms with when compared to other potential trips. And as Disney continues to adjust its prices and cull out some of their previously included "perks" and amenities, guests may choose to spend their vacation dollar where they may end up getting a little more bang for their buck. Some people might opt for something like that as opposed to a Disney trip if they prefer the all-inclusive nature of the cruise trip and, after making all of the calculations, if they determine that it could end up saving them money.
And there are even cheaper vacation options available on other cruise lines or at other destinations. But the fact remains that none of those other vacation destinations are Disney World. Ultimately, for a trip to Disney World guests pay a high price for many reasons, some of which are all of the joy, customer service, etc. that come with the Disney name.
Overall
There's no denying that Disney world IS expensive, and there's no denying that it is getting MORE expensive, sometimes in big ways, sometimes in little ones.
Want to find more ways to SAVE at Walt Disney World? Check out:
Join the AllEars.net Newsletter to stay on top of ALL the breaking Disney News! You'll also get access to AllEars tips, reviews, trivia, and MORE! Click here to Subscribe!

Are you planning to visit Disney World in 2023? Let us know in the comments!