DISCLOSURE: This post may contain affiliate links, which means when you click a link and make a purchase, we receive a commission.
If you're looking to step back in time, Disney's new ears can help you do that! 😆
We've seen all kinds of Disney ears released over the past few months including some themed to EPCOT's 40th anniversary, Snow White, and more! But now a retro set of ears have arrived in the parks, and it's got a collection to match, but something WEIRD is happening with the merchandise prices.
Over at Disneyland Park in California, we spotted some NEW Disney ears in the Emporium.
These are what Disney calls the "Swirl" ears. But other potential nicknames include retro sherbet and time machine ears. 😂  We previously saw them online, but now they're available in the park too.
The ears have green, pink, orange, and white swirls.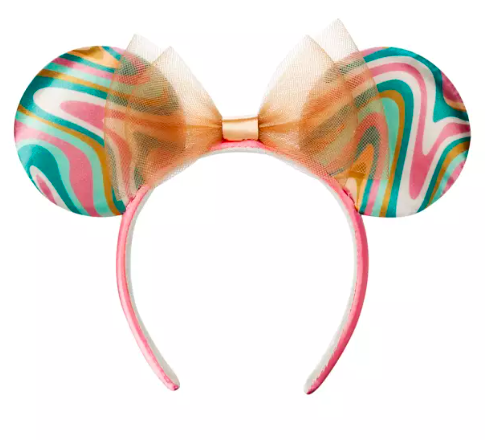 Plus the bow on the center is orange tulle.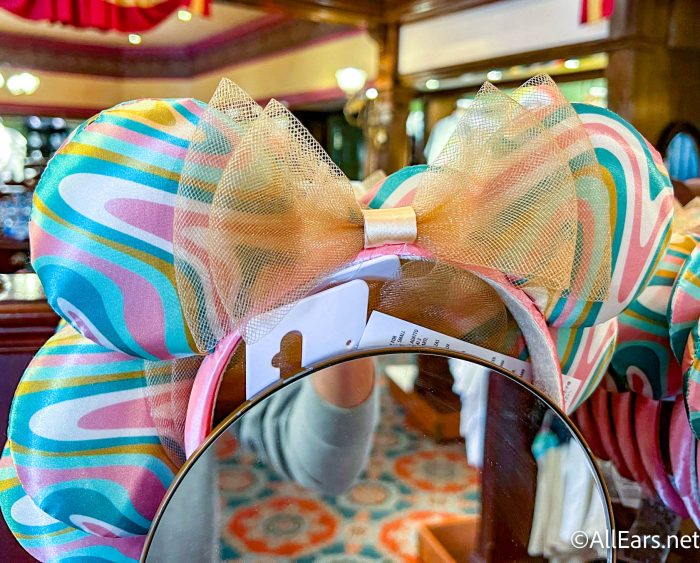 The back features more of the swirl design.
Grab us some bell-bottom jeans and we'll be in business! But here's the catch. The ears are priced at $34.99 in Disneyland, but are only $29.99 online! When buying online, you'll need to factor in shipping costs (unless you qualify for the usual $75+ free shipping offer with code SHIPMAGIC or shopDisney offers free shipping on more orders in the future).
If you're looking to get the complete retro swirl look, you can pair it with this Spirit Jersey, which we also spotted in Disneyland.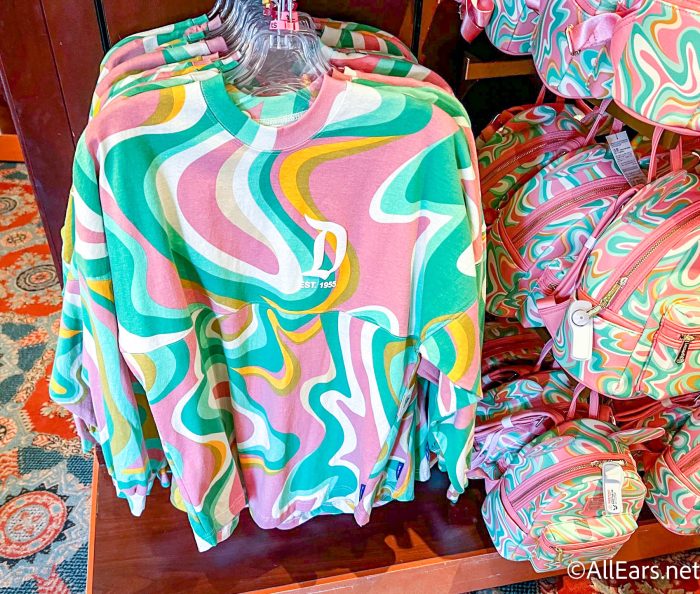 It's $79.99 in the park, but $74.99 online.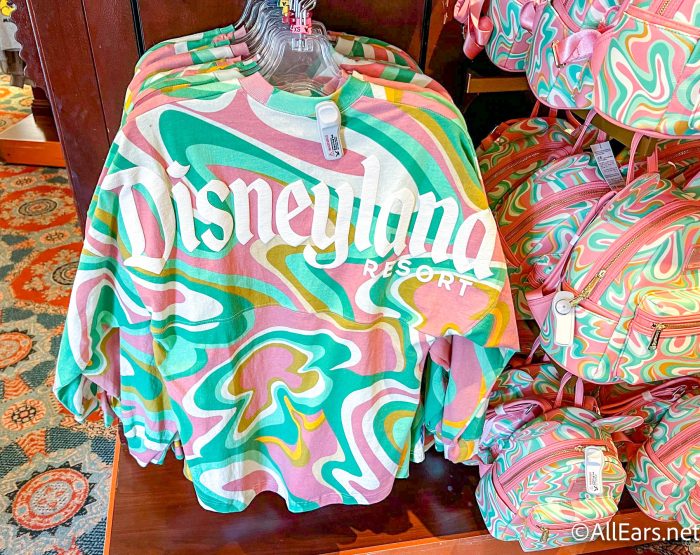 There's a Disney World version you can get online or in the Disney World parks too!
And there's a Loungefly backpack to match too! It's priced at $78.00 online, but is surprisingly CHEAPER in Disneyland — priced at $75! Wait…what? Yes, These Disney prices are confusing.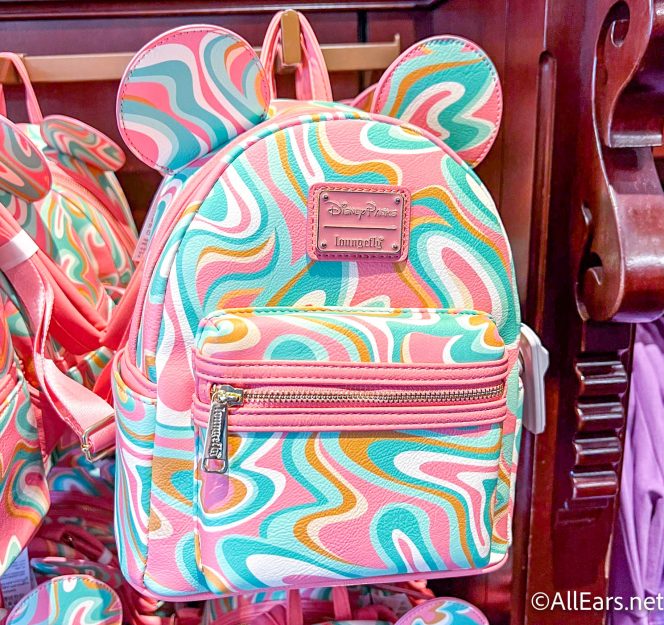 We also spotted this bag in Disney World.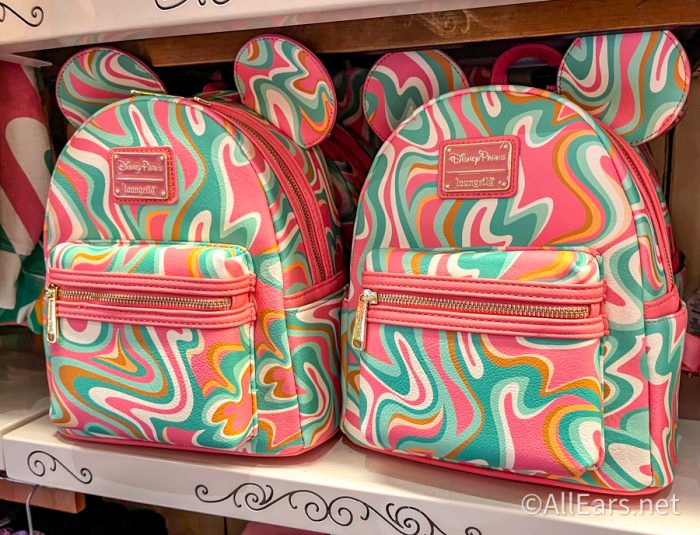 This serves as a great reminder to check all pricing before you splurge and get the item in the park. Pull up your phone and double-check to make sure the item isn't cheaper on shopDisney or elsewhere. But remember to factor in shipping costs (potentially) too.
We've seen this situation happen a LOT with Disney ears lately, where they have received a price increase in the park but are cheaper online. If you're looking to save a few bucks, checking these things could make a difference.
If you need more Disney style inspiration check out AllEars Style!
We've got all kinds of unique style guides there to help you create the PERFECT Disney look!
We'll continue to keep an eye out for more Disney merchandise news and let you know what we find. Stay tuned for updates!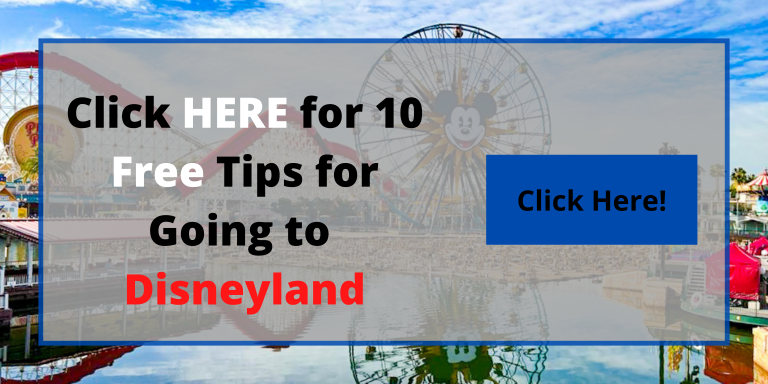 What do you think of this collection? Tell us in the comments!