DISCLOSURE: This post may contain affiliate links, which means when you click a link and make a purchase, we receive a commission.
Your Disney outfit really isn't ready until you have a pair of Minnie ears to complete the look. Luckily, Disney has all kinds of designs so that you can pick the perfect pair for your upcoming trip.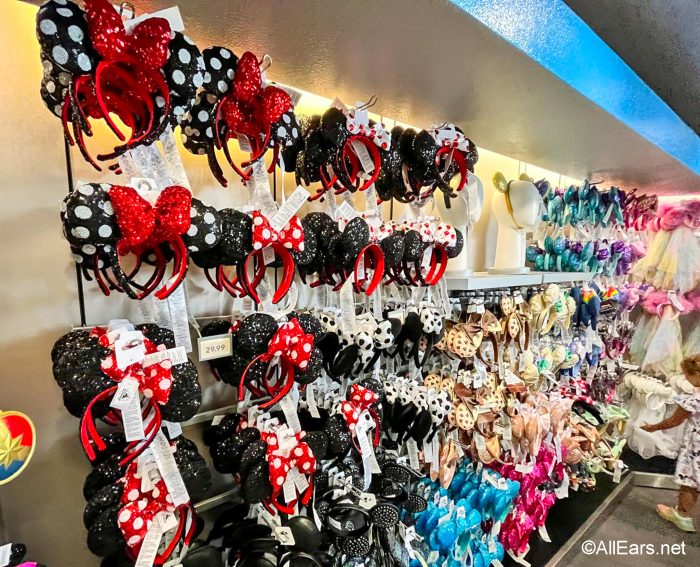 We've recently seen several holiday-themed Minnie ears in Disney World, but today we spotted 3 NEW styles that will work any time of the year. Come with us to check them all out!
The first new pair of Minnie ears has a Guardians of the Galaxy theme — these are all about Groot!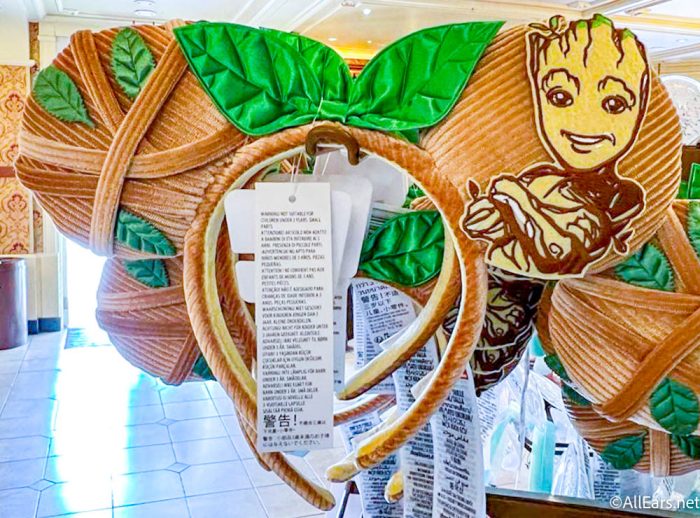 The ears are a tan corduroy material. One ear has a picture of Groot on it, and it says "I am Groot" on the other side. The other ear is wrapped in fabric to make it look like it's covered in twigs and leaves.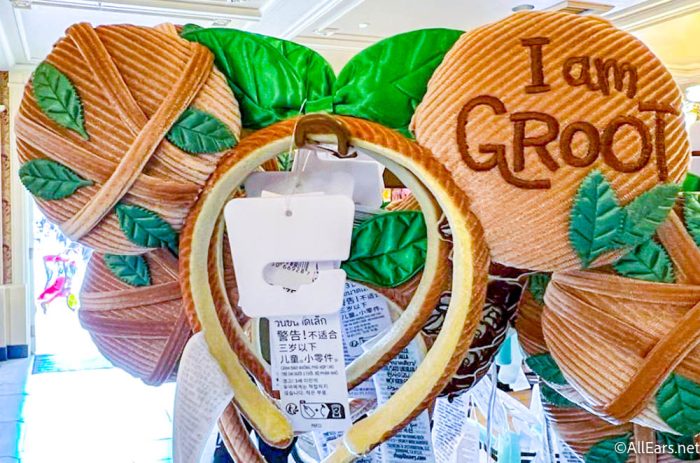 There's a little bow in the middle, which also looks like leaves.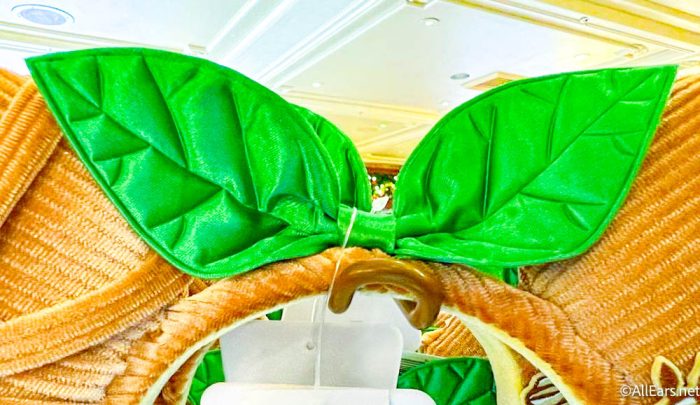 You can buy this pair at the Emporium in Magic Kingdom for $34.99.
Groot's review of these new ears at the Emporium in Magic Kingdom: I am Groot 🌱 pic.twitter.com/DsauKcu6hT

— AllEars.Net (@AllEarsNet) November 17, 2022
The next set of ears is themed to a classic Disney animated film:
Bambi
.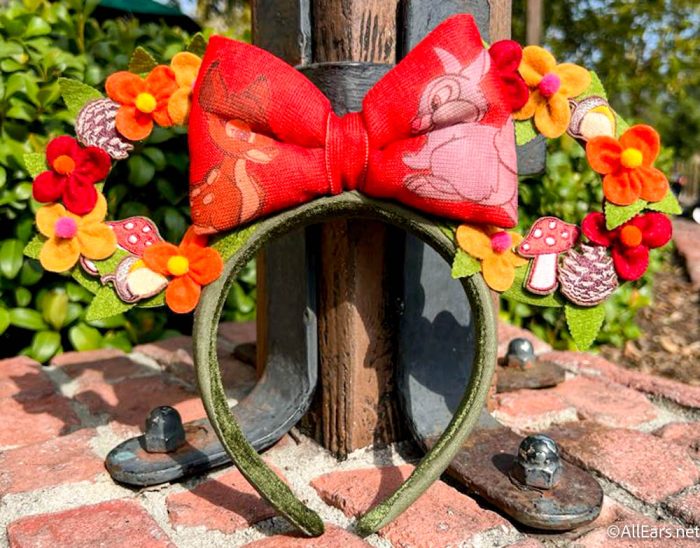 The headband is a forest green color, and the ears are hoops rather than solid circles. They're covered in fabric flowers, leaves, pinecones, and mushrooms.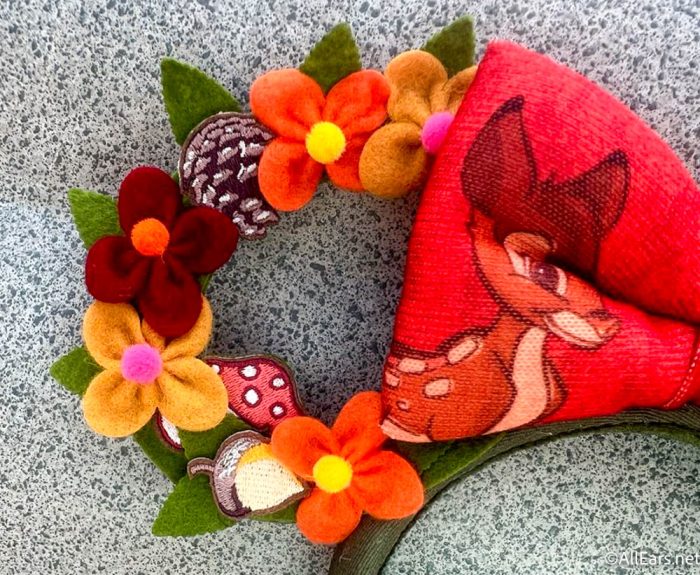 The bow in the middle is red-orange with pictures of Bambi and Thumper.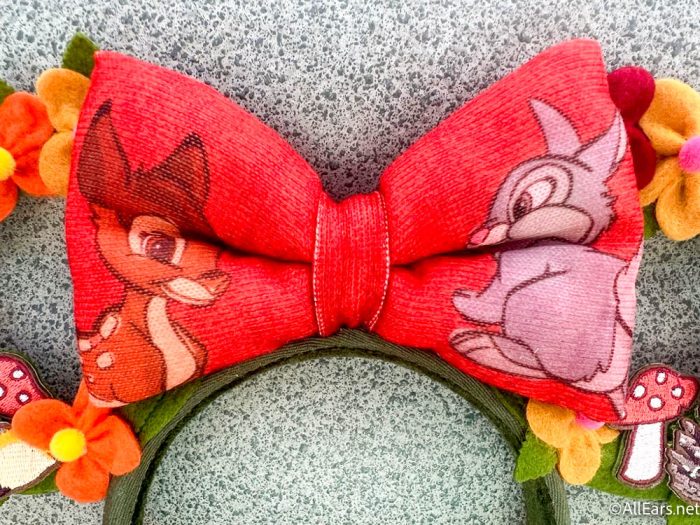 You can get these ears for $34.99 as well, also at the Emporium in Magic Kingdom.
Check out the NEW Bambi and Thumper ears! 🌻 We spotted these in the Emporium at Magic Kingdom ✨ pic.twitter.com/6ctiJhdJ53

— AllEars.Net (@AllEarsNet) November 17, 2022
Finally, we spotted the
black polka-dot Minnie ears
that we'd previously seen
online
and in Disneyland. Today, we found them at Celebrity 5 & 10 in Disney's Hollywood Studios.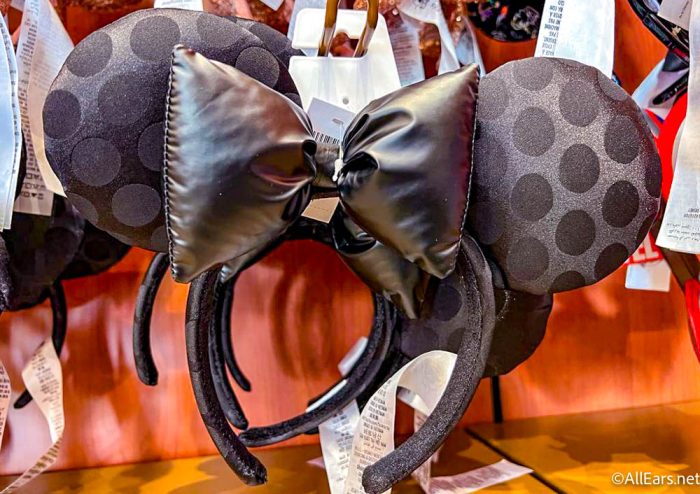 These are made with a shiny black material, and the ears are covered in matte black polka dots. The bow in between the ears (and arranged to be slightly off-center) is a leather-like material, and it's also black. These could be the perfect versatile accessory for your trip — they'll match just about anything!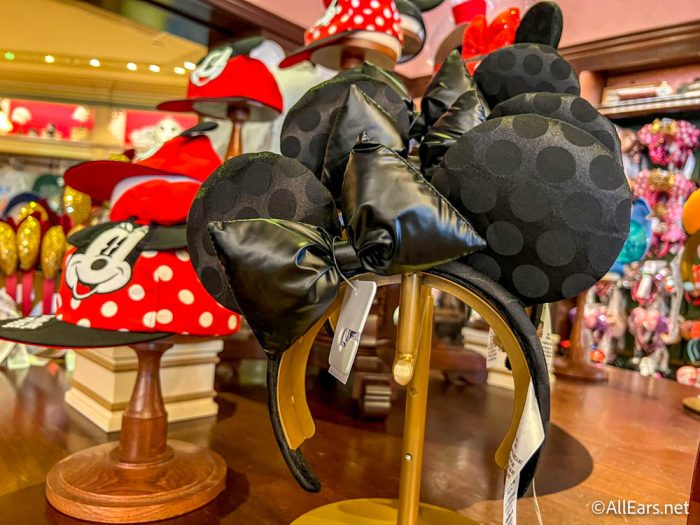 These are $34.99 in the parks, but you can get them for CHEAPER online, at $29.99. We'll be watching to see when the other 2 pairs show up online and if they're cheaper when they do.
Looking for more tips to complete your Disney look? We've put together all kinds of themed outfits that'd be perfect for your trip. Check out this one, which has a Sorcerer Mickey theme.
We'll keep watching for more updates from Disney World, so stay tuned to AllEars for the latest news.
Which of the new Minnie ears would you choose? Let us know in the comments.