DISCLOSURE: This post may contain affiliate links, which means when you click a link and make a purchase, we receive a commission.
Can you believe Snow White and the Seven Dwarfs is 85 years old? This acclaimed movie changed both the future of the Disney company as well as the landscape of animated films for years to come.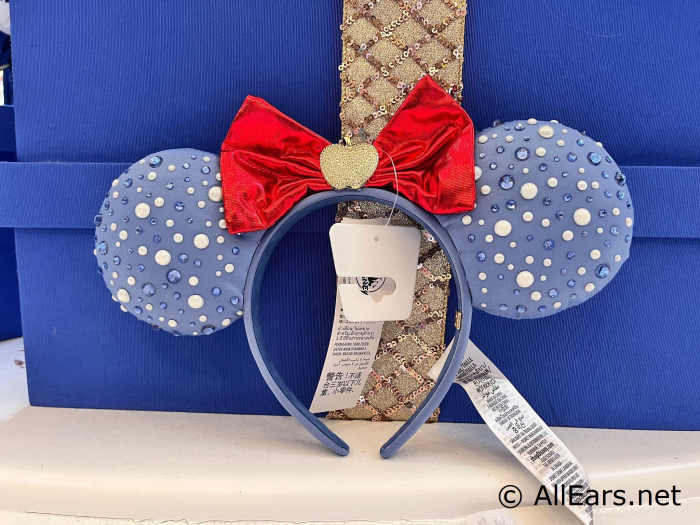 To celebrate this important anniversary, Baublebar and Disney released a brand-new pair of ears inspired by the first princess. We saw these ears online already, but now you can find them in the parks!
If you happen to be at Disney World this week, head on over to Magic Kingdom to buy a pair of these new ears.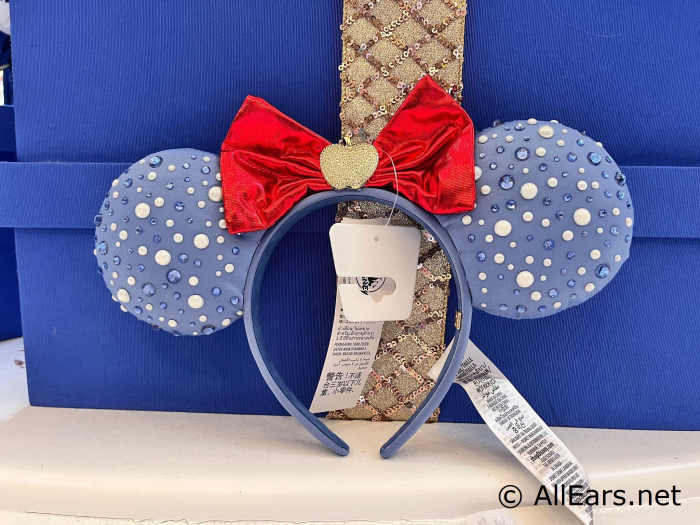 The light blue pair of Minnie ears has a lovely red bow just like Snow's.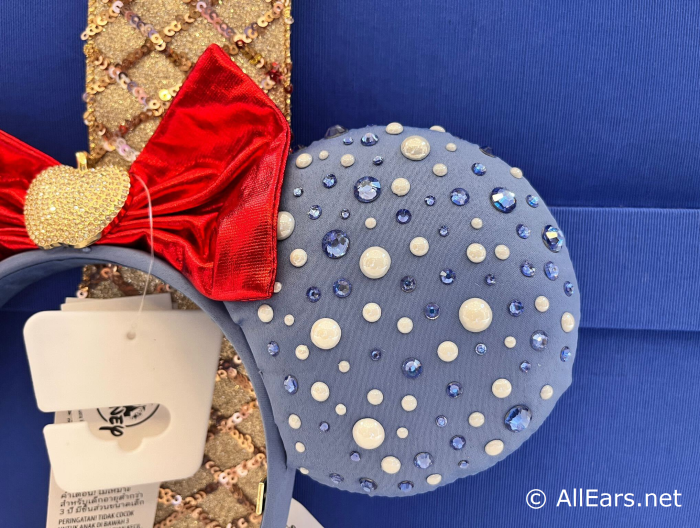 As with other Baublebar items, there is a good amount of bling on this pair! Each ear is dotted with glimmering blue stones and gorgeous pearls, and a stunning golden apple sits in the center of the bow.
The Snow White 85th Anniversary Ears are now in Magic Kingdom! 🍎 We saw them online before, but now you can get your hands on them in the park 👑 pic.twitter.com/k5k0gEUBmJ

— AllEars.Net (@AllEarsNet) November 15, 2022
Previously only online, we recently found this pair while shopping in Magic Kingdom. This pastel take on Snow's classic primary color scheme can be found at the Emporium for $54.99.
For more ears you can buy online right now, check out our complete list! And don't go to Magic Kingdom without downloading this free checklist first!
What do you think of these ears? Do you like the muted colors, or do you prefer the traditional vibrant shades? Let us know in the comments below!