If you've been to Disney World in the last year and a half, you likely know all about Disney Genie+, the new way to skip the line at certain rides and attractions.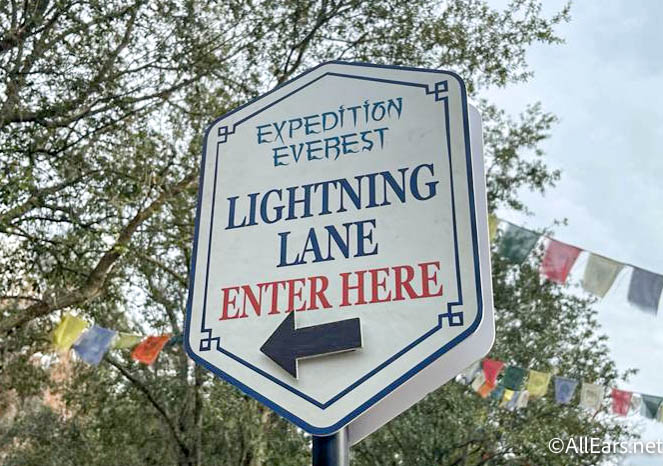 You might have been one of the MANY fans who struggled with learning the new system, and we can totally understand that. Here at AllEars, it took us a little while to really get the hang of Genie+ and all its quirks, too! There are several things about this system that Disney fans don't love, so we asked you all to share what changes you'd want Disney CEO Bob Iger to make to Genie+. Here's what you said!
What Is Genie+?
Before we dive straight into those changes, let's quickly go over what Genie+ actually is. If you're familiar with FastPasses, Genie+ is basically the new version of that system.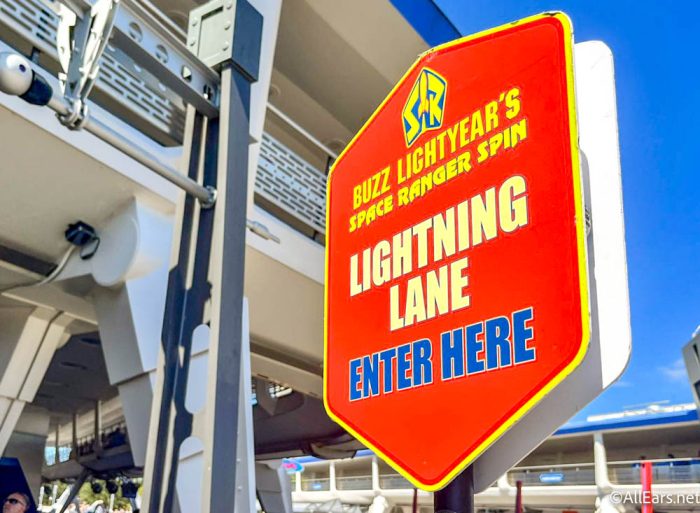 If you want to skip the line at certain rides in Disney World, you'll need to purchase Genie+, which can be found on the My Disney Experience app. The price fluctuates day by day (depending on demand and attendance at the parks), but it's generally between $15 and $29 per person, per day.
Once you've purchased Genie+, you can book Lightning Lanes (what used to be called FastPass lanes) at Genie+-eligible rides in each park. You can only book one Lightning Lane at a time, and you'll receive a return time that spans one hour. Head to the ride sometime within that time frame, and you'll scan your MagicBand or phone to enter the Lightning Lane and bypass the standby line.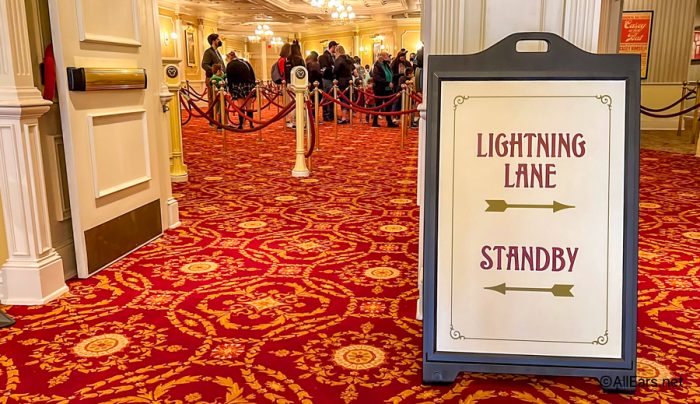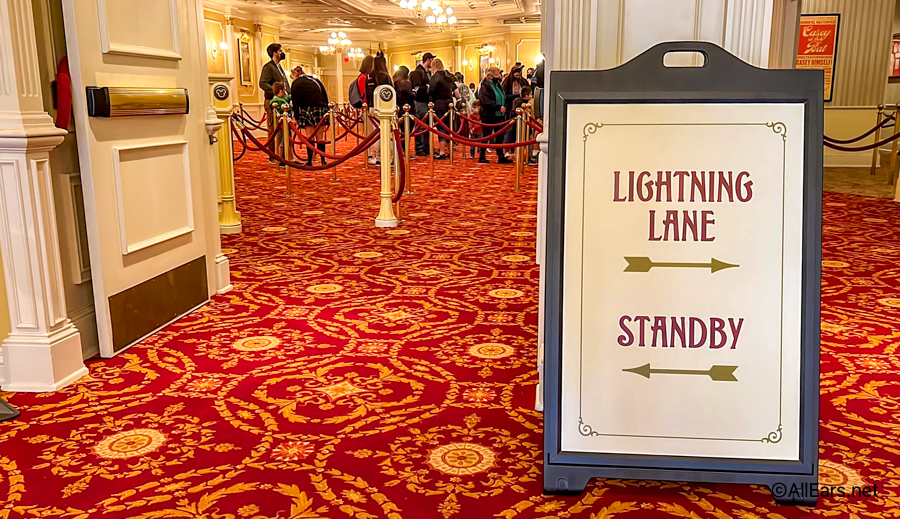 Once you've scanned into the ride, you'll be free to book your next Lightning Lane. You can keep booking the rides one by one, with an exception called the 2-hour rule. If the return time for the ride you booked is more than 2 hours in the future, you'll be able to book another Lightning Lane before that time. (Sound confusing? Check out our full post about the 2-hour rule here.)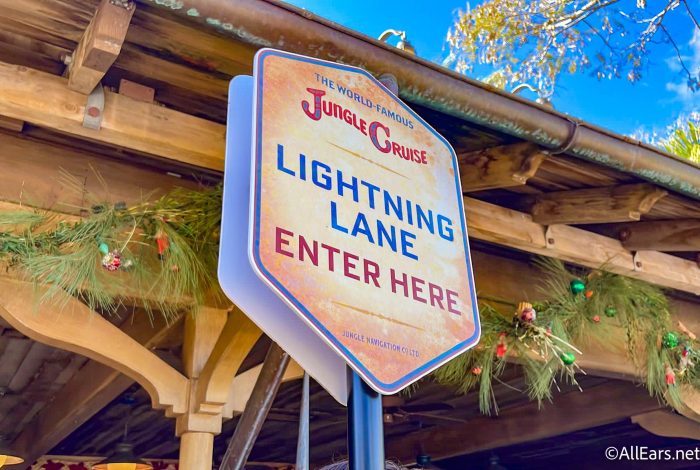 There are other quirks and tricks you'll want to know before you use Genie+, so check out our full guide to learn all about it!
The CHANGES Disney Fans Want Bob Iger To Make
Disney Genie+ was introduced while Bob Chapek was the Disney CEO, although it's likely that the system was in development while Bob Iger was still CEO the first time around (huge changes like this don't just pop up overnight). Since Iger is now BACK in charge at Disney, many fans have shared that they hope he'll make some major changes to Genie+.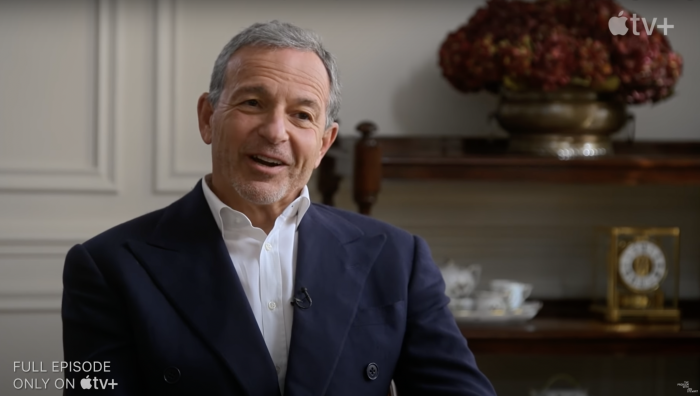 We asked our readers to tell us what change they most want Iger to make, and here's what you said!
Make It Free
The main request our readers had for Iger was to make Disney Genie+ FREE. Right now, it costs anywhere from $15 to $29 per person, per day to use Genie+ in the parks, whereas the previous FastPass system allowed everyone to book 3 FastPasses in advance for free.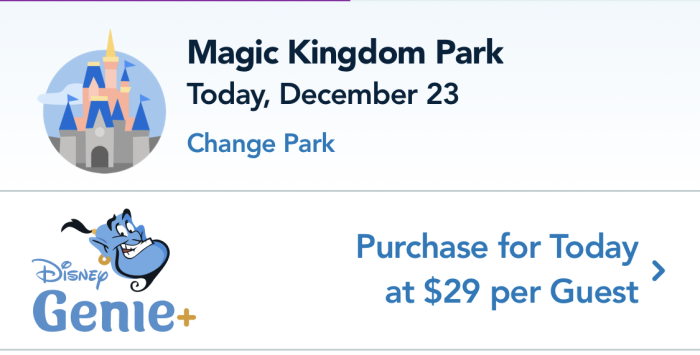 Some readers mentioned that it should be free only for certain guests, such as for those people staying at Disney-owned hotels.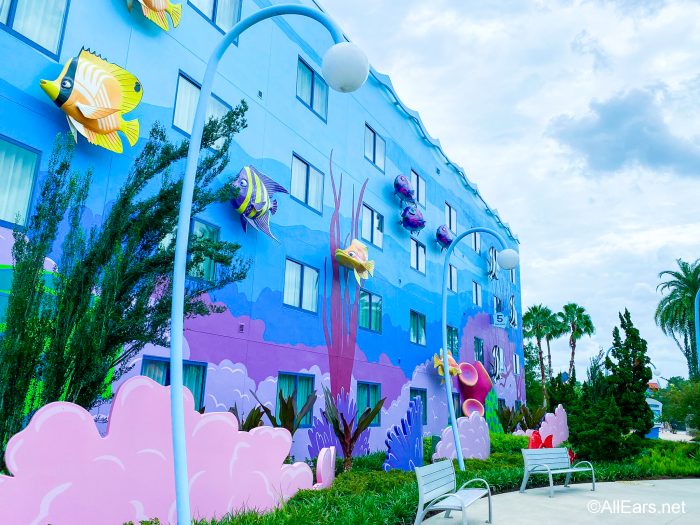 The main problem with this change would be that Lightning Lanes would likely be more full than they already are, which means standby wait times would get even longer. And is Disney likely to make something free when demand is already pretty high when it costs extra? …Probably not, but there's no harm in asking Iger, just in case!
Make It More Expensive
There weren't NEARLY as many comments about making Genie+ more expensive as there were about making Genie+ free, but we were surprised to see any at all! A couple of readers mentioned that Disney should raise the price so that fewer people buy Genie+, which means Lightning Lanes wouldn't have as many people in them, allowing the standby lines to move faster.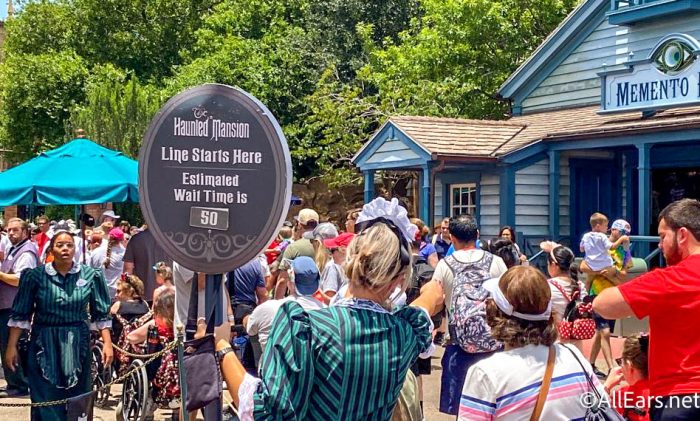 Terry said, "Raise the price of Genie. It is way too low […] It will also make all the lines go faster if there are not hundreds of people in the Lightning Lane line."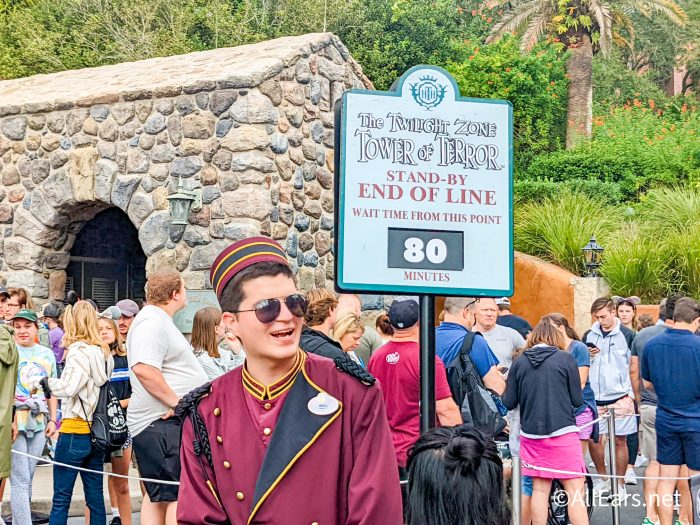 If Genie+ weren't so popular, it might be easier to skip buying it altogether because those standby lines would possibly get shorter. This wasn't a popular opinion, but it was mentioned a few times!
Set a Permanent Price
Some fans didn't mind exactly WHAT the price was, they just wanted Disney to choose one price and keep it that way. Right now, Genie+ can cost anywhere from $15 to $29 per person, per day (and potentially more, although $29 is the highest we've seen), and that price is dependent on the park attendance and demand on any given day.
For example, Genie+ was more expensive over the holidays, when there were a lot of people in the parks.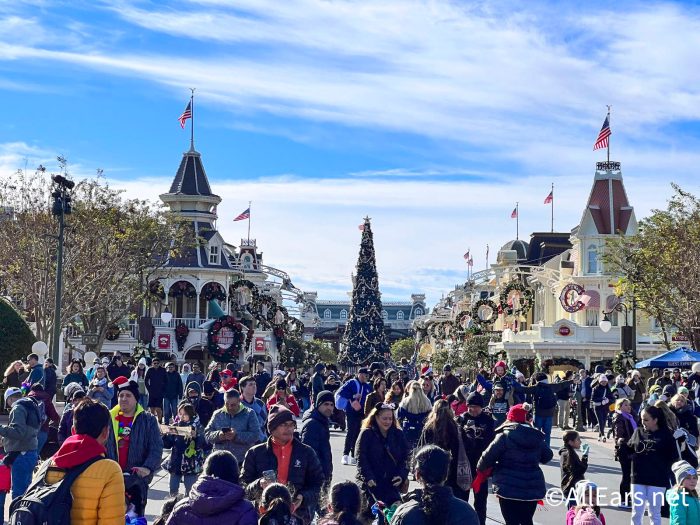 Fans want Disney to skip the surge pricing so they can better plan for their trip. Emily said, "I'd like one set price instead of surge pricing so it's easier to budget for daily spending."
Another suggestion was to have Disney publish the Genie+ prices ahead of time so that fans know what they'd need to budget for their trip. Right now, you can't see the Genie+ price for any given day until that day arrives.
Let Guests Book In Advance
The old FastPass system required guests to book FastPasses in advance, but almost everything with Genie+ has to be done day-of. You cannot purchase Genie+ until 12AM on the day you want to use it, and you can't book any Lightning Lanes until 7AM on the day of your visit.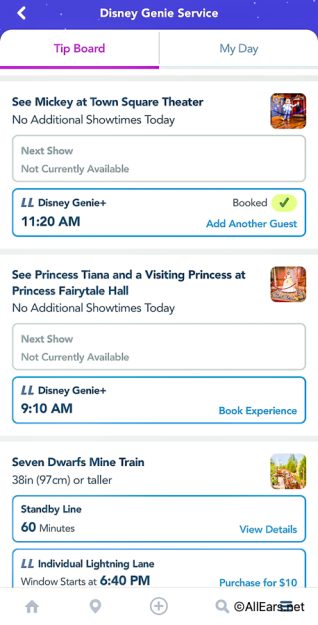 You have to keep booking Lightning Lanes one at a time, as you use them, which makes planning out your entire day a little bit tricky (as you don't know exactly when you'll need to be at a given ride).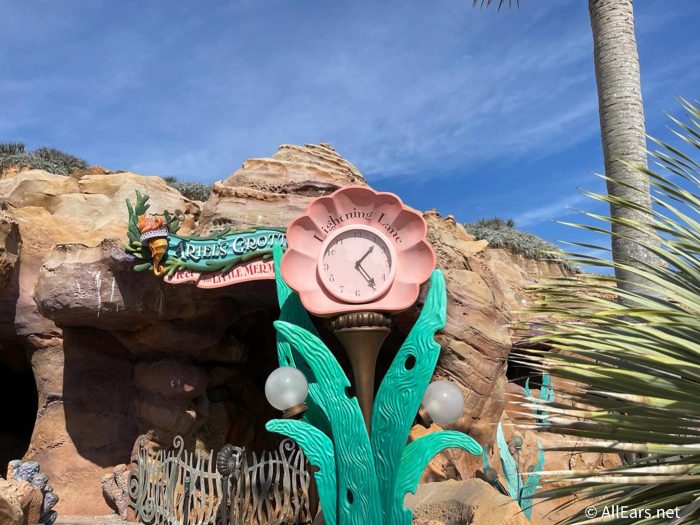 Fans suggested that Disney should allow you to book some Lightning Lanes in advance, whether that be 60 days before your trip or even just a few days before you arrive. Sarah said, "Go back to the Fastpass system and allow people to select their first 3 fast passes before the start of their trip. I don't care if it's 90 days in advance, 60 days, or 7 days, just anytime before the trip. Waking up before 7AM each day of our trip to race to book our first lightning lane this past summer made the trip so stressful and lost the magic for me. I liked that having the first 3 of your day booked before made the start of the day so much more enjoyable!"
Other suggestions included allowing guests to purchase Genie+ ahead of time and allowing guests to book 3 rides at a time instead of 1 at a time.
Allow Guests To Book the Same Ride More than Once
Currently, you can only use Genie+ to skip the line at a certain ride ONCE. So if you book a Lightning Lane for Haunted Mansion, you cannot book another Lightning Lane for Haunted Mansion, even if there's availability later in the day. You'll have to choose a different attraction or wait in the standby line if you want to ride again.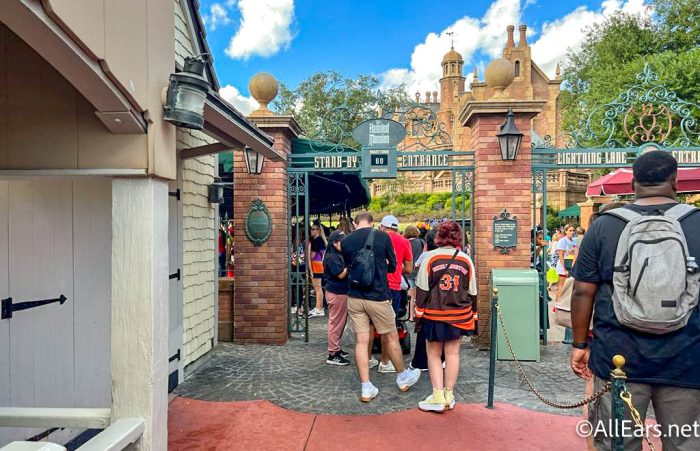 People who really love a certain ride may want to use their Genie+ purchase to get on that ride multiple times in a day instead of visiting different attractions. However, this change might make it so that the Lightning Lane is way too full at the most popular attractions, which could make the wait times significantly higher for those rides.
Allow Guests To Choose a Return Time
When you book a Lightning Lane with Genie+, you don't get to choose your return time. The app will just show the next available window, and you have to either choose that window or wait to see if other options become available later on.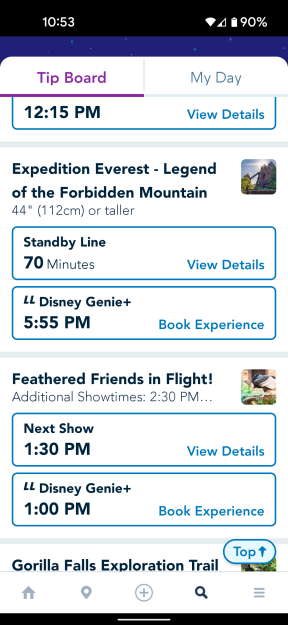 However, you can purchase Individual Lightning Lanes for an additional fee (not included in Genie+) for some Disney World rides, and you DO get to choose a specific return time with those.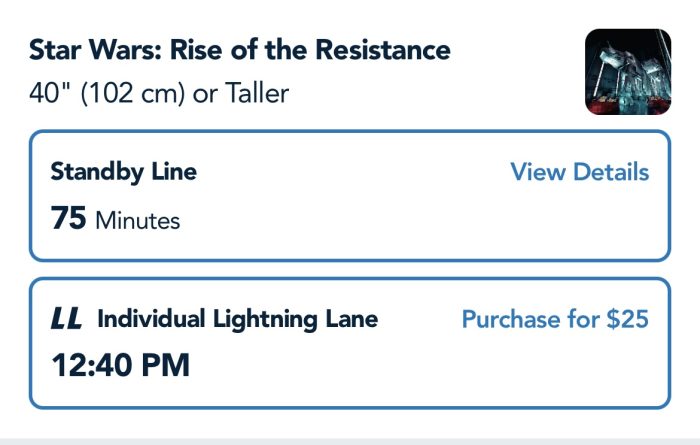 Many fans want this option to become part of the general Genie+ as well, as it would make it easier to plan around other activities, such as dining reservations.
Get Rid of It
One of the most popular comments we got in response to our question of what changes you want Bob Iger to make to Genie+ was for Disney to "Get rid of it."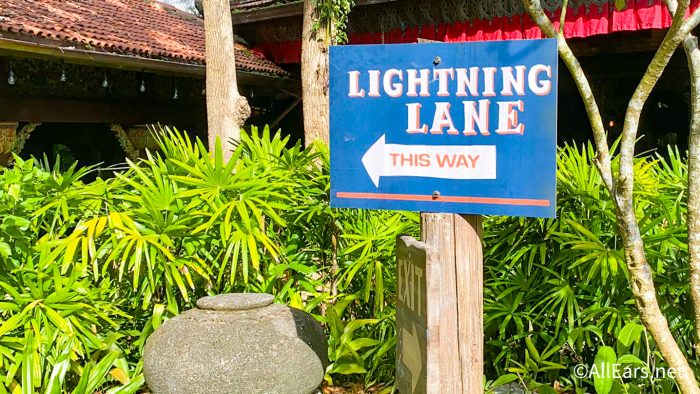 Dave said, "Get rid of all fast pass systems and make everyone wait in line." It's true that standby lines would likely go faster if Lightning Lanes disappeared altogether, which we saw during the short time when neither FastPass nor Genie+ was being used in the parks.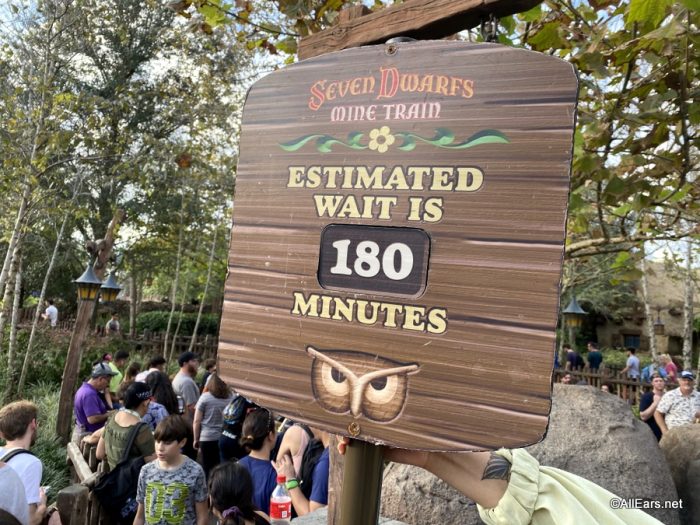 So what do you think? Which of these changes would you want Iger to make?
Keep in mind that these are only the changes that Disney fans HOPE will happen to Genie+. Iger hasn't announced any kind of Genie+ change except that on-ride photos will soon be free to download for guests who buy Genie+ in Disney World.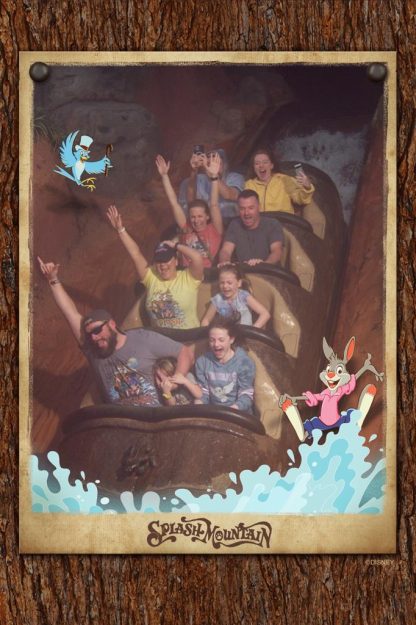 We'll be watching to see if any other changes happen, and you'll be the first to know if they do!
Want to learn more about Genie+? Check out these posts:
Stay tuned to AllEars for more updates on all the latest Disney news.
Click here to subscribe
Have you used Genie+ in Disney World? Tell us what you think should CHANGE about the system in the comments.