All the parks at Walt Disney World have gone through transformations over the years, with various new rides and areas emerging. But the most drastically changed park has to be Disney World's Hollywood Studios, originally called MGM Studios. Now hosting immersive, themed areas like Galaxy's Edge and Toy Story Land, it once had a very different set-up when it opened as MGM Studios on May 1, 1989.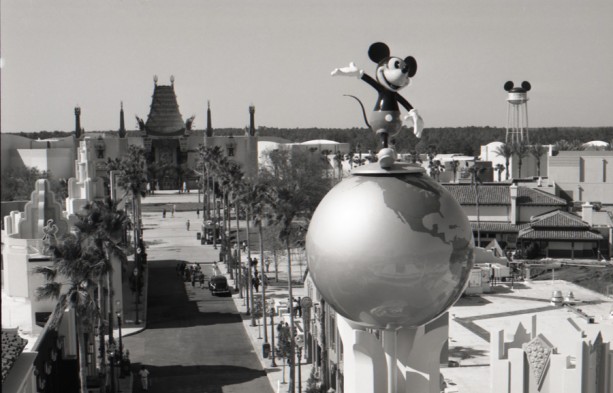 The Beginning Vision
The idea for Disney-MGM Studios started not long after Disney appointed Michael Eisner as CEO in 1984. Eisner had previously been CEO for Paramount Pictures while also having experience with TV networks such as ABC, CBS, and NBC, and he applied his movie background to Disney's future attractions. MGM was originally meant to be a new, entertainment-centered pavilion in Epcot (find out about the new pavilions in progress at Epcot today), but as plans developed, it shifted toward becoming a separate theme park. In 1985, Eisner announced at a press conference that Disney World would soon have a third park for guests to enjoy.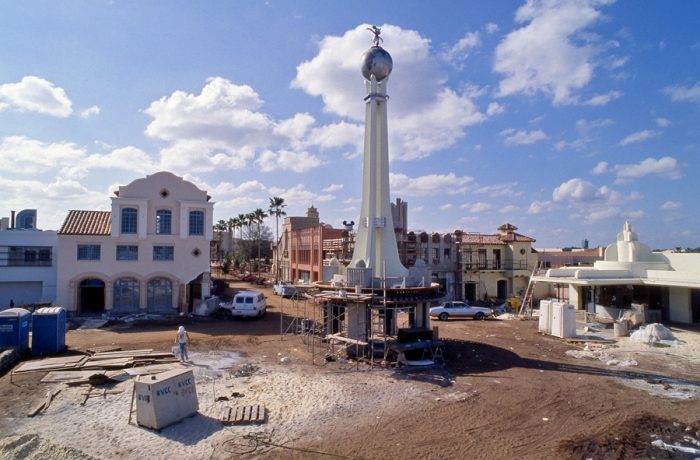 MGM Studios was set up not only to embody Hollywood's golden age in the first half of the 20th century but also to be the foundation for an East Coast movie hub rivaling Hollywood. The park's central attraction combined Hollywood nostalgia with the plans for full-fledged studios through a special tour similar to those that Universal Studios offered tourists in Hollywood. Disney's Studio Backlot Tour would take guests to special studios and stage sets that Eisner envisioned would be used for a wide range of films and TV shows, both by Disney and by a number of other companies interested in the opportunity.
Initial Setbacks
In practice, while the Backlot Tour did offer great chances to see classic movie memorabilia (the props for The Great Muppet Caper were especially cool), the original plan of the park becoming a hub for numerous TV and film productions never panned out. Various shows and movies were produced at the studios but not enough to satisfy demand on the tours. There was also the Magic of Disney Animation, a separate tour highlighting Disney animation, but it also had limited appeal. Therefore, the rest of the park needed to be fleshed out further.
Initially, aside from the Hollywood Boulevard street at the front of the park, the only big attraction besides the Backlot Tour was the Great Movie Ride. Built into a recreation of Hollywood's famous Chinese Theatre, this ride was an amazing attraction for its time, taking riders on a trip through classic movies. The Wizard of Oz's Wicked Witch animatronic even utilized the new A-100 model, capable of more dynamic and human movements. But that was just a single ride.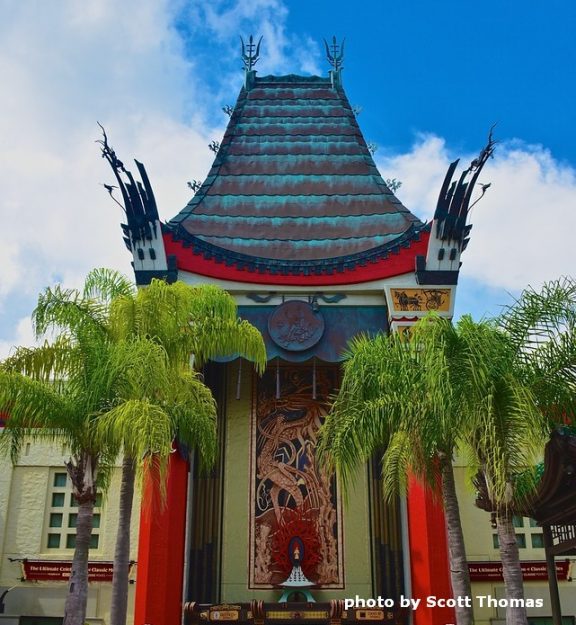 There were only two other attractions on opening day. Superstar Television was a movie theater where guests acted out roles classic shows like I Love Lucy and Gilligan's Island and then were shown on the big screen like they were part of those shows. The other, Monster Sound Show, presented a unique show and play area in which the audience got to experiment with recording and editing sound effects. These were interesting attractions, but Disney fans wanted something more.
Cuts and Additions
As the number of movie/TV productions at MGM dwindled, Disney began to chip away at the studio areas of the park and added in more rides, shows, and other attractions. Even the studio areas that were not outright replaced with attractions often dispensed with the tour elements. For instance, by the end of 1989, the Streets of New York (later called Streets of America) backdrops became open to the public rather than being in the restricted tour area. The remaining portions of the Backlot Tour were split between a tram tour (still called the Backlot Tour) and a walking tour (called Backstage Pass).
Meanwhile, new attractions were inserted into the former studio spaces. The Walt Disney Theater part of the tour became its own theater, first hosting the Here Come the Muppets show in 1990 and then the still-running Voyage of the Little Mermaid in 1992. Another popular new attraction that opened in 1990 was the Honey, I Shrunk the Kids Movie Set Adventure, a huge playground based on the movie, giving kids the feel that they were exploring a giant-sized backyard. But the most exciting attraction, opening in December 1989, was Star Tours; this Star Wars-themed simulation ride combined comedy and adventure, making it one of the favorite attractions in the park.
Animation in Florida
Even though few companies invested in producing films and shows at MGM Studios, Disney's own animation team utilized the studio space for much of the Disney Renaissance period. Walt Disney Feature Animation Florida assisted in a wide range of movies and shorts, ranging from Roger Rabbit cartoons to Lion King to Hunchback of Notre Dame. Furthermore, it was directly responsible for several beloved Disney films, including Mulan and Lilo & Stitch.
The production facilities for this division were part of MGM Studios. In fact, part of the Magic of Disney Animation tour even had a showroom where a professional animator would demonstrate how they designed animated characters. However, following a downturn in successful movies, Florida's animated division closed in 2004. Even so, the Magic of Disney Animation attraction continued until 2015, even using some of the former production buildings.
Sunset Boulevard Expansion
More changes came in 1994 with not only the addition of new rides but an overall expansion to MGM's Hollywood-themed environment. Diverting off the Hollywood Boulevard main street, Sunset Boulevard reflected another classic Hollywood street and continued the thematic focus on Hollywood's golden age. The shops and restaurants are similarly themed, with the Once Upon a Time store designed after the now-gone Carthay Circle Theater, which hosted many famous films and Disney pictures, including Silly Symphonies' first short Skeleton Dance.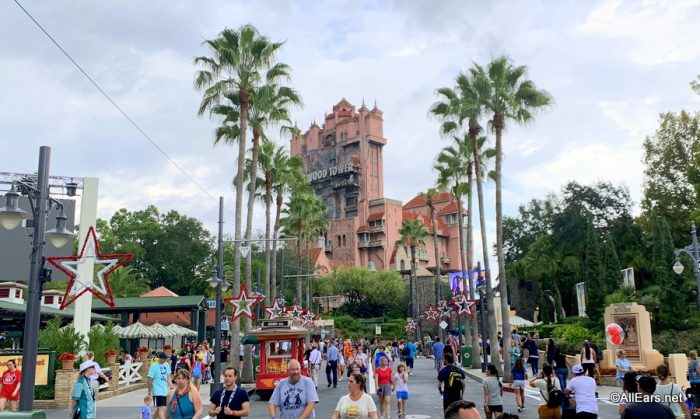 The biggest highlight of Sunset Boulevard was and is the Twilight Zone Tower of Terror – a suspenseful and terrifying attraction that traps you in a plummeting elevator. The setting of the creepy old hotel from Hollywood is masterfully done, creating uneasy tension even before you board the elevator. Later renovations to the Tower of Terror added in extra drops as well as randomized selection of lifts and drops, causing you to never know what'll happen next. It's no wonder that the Tower of Terror has become a key icon for Hollywood Studios.
The Sorcerer's Hat
In 2001, the 100 Years of Magic Celebration of Walt Disney's birth led to a new symbol taking center stage in MGM: the Sorcerer's Hat. It was a giant version of the hat Mickey wore in Fantasia's Sorcerer's Apprentice segment. Under the hat, kiosks told all about Walt's life. While originally meant to be just a temporary addition for the celebration (in fact, it was first envisioned as a larger structure outside the park), the Sorcerer's Hat remained at MGM for years afterward, and it functioned as a gift shop and stage for outdoor performances.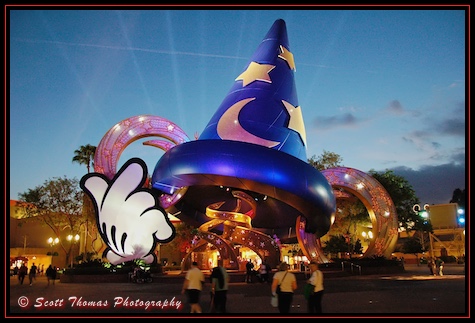 However, the Sorcerer's Hat had the unfortunate downside of blocking the view of the Chinese Theatre, which had been one of the classic symbols for the park. Though the Sorcerer's Hat itself became a prominent symbol for MGM and later Hollywood Studios, some fans protested how it overshadowed the Chinese Theatre. Plus, its more cartoony aesthetic conflicted with the park's Hollywood-themed set-up. Ultimately, the Sorcerer's Hat was removed in 2014.
A New Name and New Attractions
Disney had initially made a deal with the movie studio Metro-Goldwyn-Mayer (MGM) to use their name for the park, drawing on the company's role in the classic days of Hollywood movies. However, the relationship had been rocky from the start, with multiple lawsuits between Disney and MGM about overuse of the MGM brand. In 2008, after Metro-Goldwyn-Mayer didn't renew the license agreement, Disney announced that they were changing MGM Studios to Hollywood Studios. The name-change also served as a platform for larger changes coming to Hollywood Studios.
At the same time that Hollywood Studios took on its new name, new attractions were opening up that reflected more modern movies, most notably Toy Story. The section that previously hosted the Who Wants to Be a Millionaire – Play It! show was converted into Pixar Place, site of Toy Story Midway Mania! This ride makes it feel as if you're toy-sized and taking part in a Midway-style arcade shooter, with special 3D effects complementing the experience. The popularity of this Toy Story-themed ride helped encourage future developments at the park.
Toy Story Land
The first Toy Story-themed land, named Toy Story Playland, opened in 2010 at Walt Disney Studios Park in Paris, France. Ironically enough, that park was in part inspired from the initial plan for MGM/Hollywood Studios to be a primarily backstage tour of movie productions. This idea was no more successful in France, so Disney began to look for ways to diversify the park's appeal. Toy Story Playland sought to make the park more immersive through giant-sized toys that made you feel like you were a toy and part of the Toy Story experience.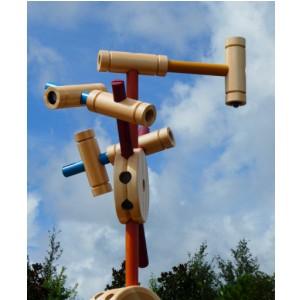 The success of Toy Story Playland led to it being exported to other Disney parks around the world like Hong Kong and Shanghai Disneyland – and most recently in 2018, Hollywood Studios. Toy Story Mania was moved to connect to Toy Story Land, and the land also features many other rides, meet-and-greets, shops, and restaurants reflect the toy theme. In fact, area-wise, this is the largest Toy Story-themed area. But an even more immersive land was just a year away.
Star Wars Mania
The popularity of Star Wars meant that Star Tours maintained a strong following at Disney World, and its appeal only grew when the prequel trilogy came out. Due to Star Tours' prominence at Hollywood Studios, it encouraged further Star Wars theming at that park, most notably Star Wars Weekend. Ever year from 2003 to 2015, over the weekends in May and June, Hollywood Studios would host massive celebrations featuring all sorts of Star Wars characters. Fans also dressed up, with the 501st Star Wars fan club taking part in a parade.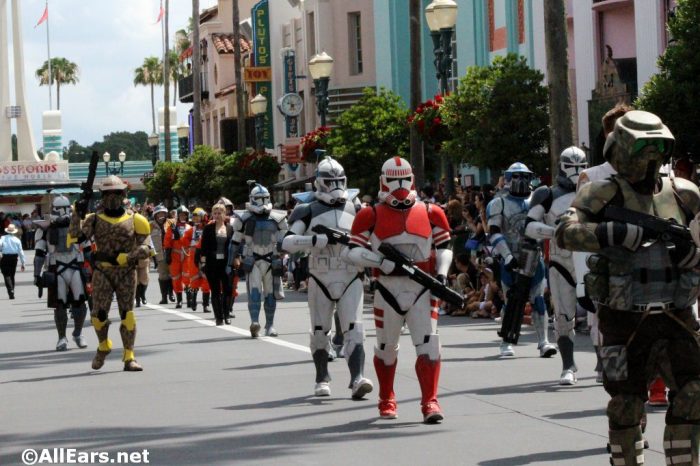 Star Wars' presence at Hollywood Studios deepened in 2011 when a new version of Star Tours opened: The Adventures Continue. Reprising beloved elements of the old ride but adding in new content from the prequels, as well as randomized scenarios, it has proved to be an amazing 3D experience that remains popular to this day. One year later in 2012, Disney bought the rights to Star Wars, encouraging them to add more Star Wars theming to Hollywood Studios. But even greater changes were on the horizon.
Star Wars: Galaxy's Edge
As Disney helped release a new set of sequels for the Star Wars franchise, they wanted a new land that could build on the hype for Star Wars, while also playing on Imagineers' skills at connecting guests to magical experiences. The spectacular result was Galaxy's Edge, an original setting taking guests to the remote Black Spire Outpost on Batuu. Opening in 2019, it was several years in the making, and it took Disney immersion to a whole new level. Imagineers have succeeded in creating a full-fledged world that seems at home in the Star Wars universe, connecting with the sequel's fight between the Resistance and the First Order.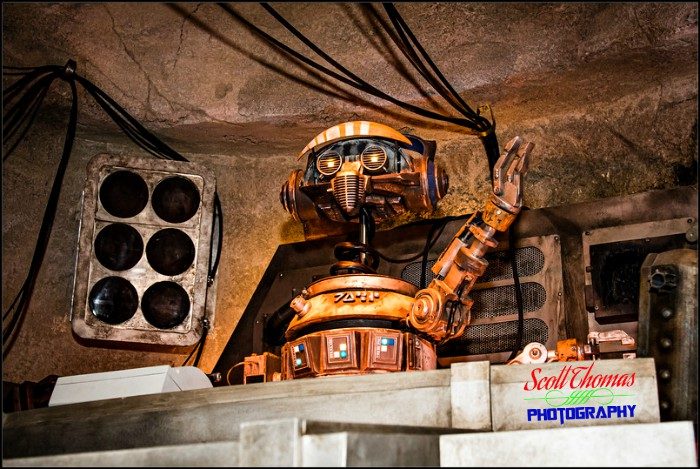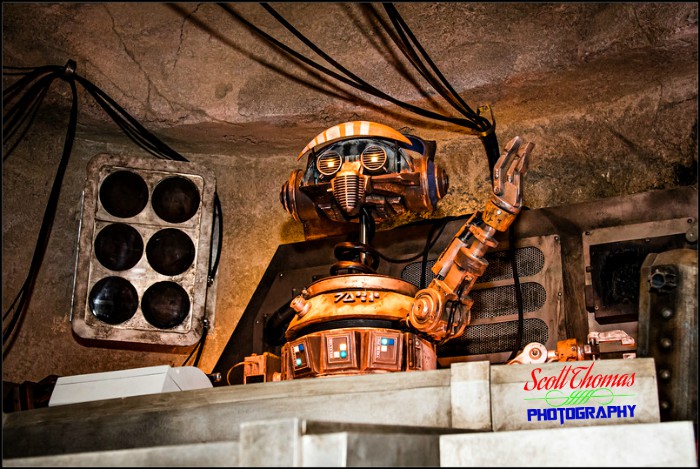 What's more, Galaxy's Edge features many new and awesome attractions. The most acclaimed is Rise of the Resistance, a multi-part adventure where you are first captured by and then escape from the First Order. The ride's complexity and sense of immersion has set a new level for Disney attractions, though the multi-stage set-up makes it difficult for the attraction to keep up with the excessive demand of interested guests.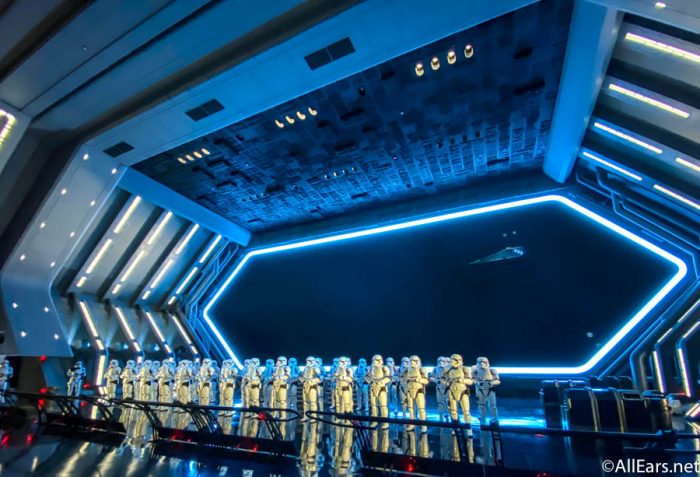 Even the restaurants are interesting, like Olga's Cantina, a Star Wars-style pub with all sorts of neat details – there's even a reference back to the original Star Tours. With Disney staying engaged in expanding the Star Wars franchise, we hope for further additions to Galaxy's Edge in the future.
Back to the Theatre
In all the changes going on, the Chinese Theatre, a symbol for the park since opening day, languished, with The Great Movie Ride having closed in 2017. That all changed in 2020, though, when a new movie-styled experience opened up inside the Chinese Theatre. Only instead of a trip through old live-action films, Mickey & Minnie's Runaway Railway takes a merry romp through the early Disney cartoons that set the foundation for Disney's animation.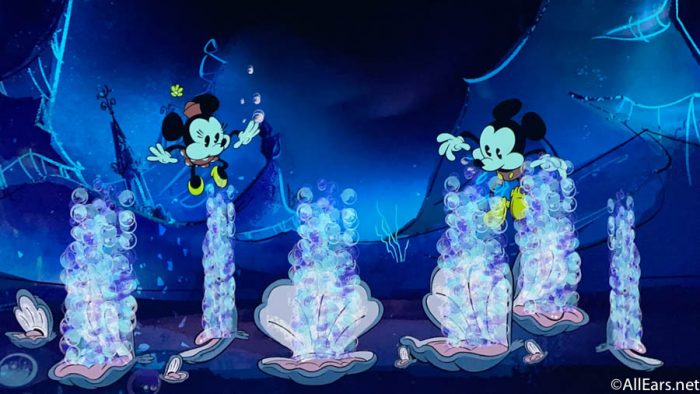 The artistic styling of the ride is superb, harkening back to early shorts yet creating original settings for the wacky adventures. The special effects are also amazing, with gusts of wind and other thrills that make you feel like you're on a wild ride. And the trackless set-up of the ride makes the experience even more memorable. This ride demonstrates that Hollywood Studios is still paying tribute to Disney's rich legacy of movies, both old and new, and it shows that Hollywood Studios has the potential to grow and change even further.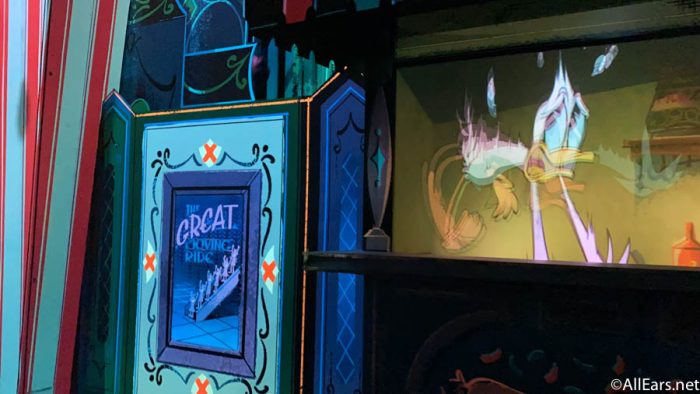 As Disney continues to develop new ideas on how to expand and transform the parks, we can expect further changes at Hollywood Studios. Ever since its first days at MGM, the park has struggled with its identity, wanting to find something more appealing that the early behind-the-scenes studio concept while still wanting to retain its Hollywood theming. Where will it go in the future? We'll just have to wait and see – and in the meantime, enjoy the many fun things to do at the park.
What's your favorite memory of Hollywood Studios? Please leave comments below and remember to browse AllEars for more articles on the Disney parks and tons of other Disney topics.
Join the AllEars.net Newsletter to stay on top of ALL the breaking Disney News! You'll also get access to AllEars tips, reviews, trivia, and MORE! Click here to Subscribe!