It's a question we've all asked ourselves at one point or another — how does Peter Pan's Flight consistently have a 75+ minute wait?!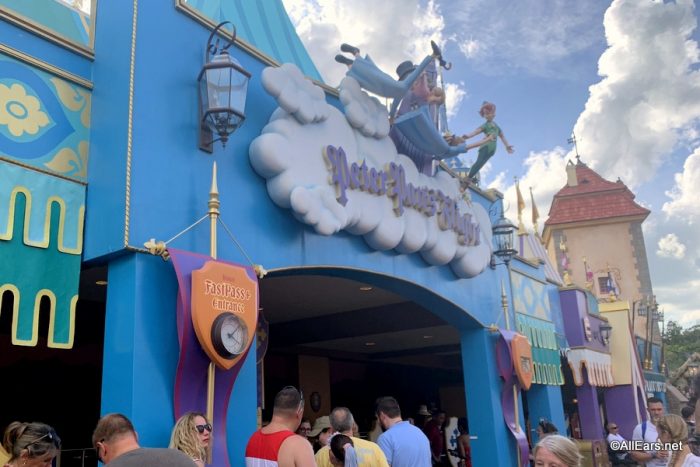 We adore the original attractions, both for their nostalgia factor and the way they can transport us into a world of pure fantasy. But, with the parks consistently bringing in new rides with more and more innovative technology, it's a worthwhile question to ask — why are the original Disney attractions still so popular so many years on? We're diving into the history of some of our favorite OG Disney attractions, and exploring why their popularity has lasted so many decades on!
A Closer Look at Some of the Classic Disney Attractions
Jungle Cruise
The Jungle Cruise, one of Disneyland's opening day attractions in 1955, had its origins in jungle adventure films like African Queen, with hardy explorers venturing out into untamed, wild jungles and danger lurking around every bend. Walt Disney had even originally wanted live animals, though due to difficulties at the time, that vision for a live safari did not work out until Animal Kingdom's Kilimanjaro Safaris. Upon opening, the ride was initially meant to be a serious, exciting adventure – but the lack of exciting dangers dampened the fun for guests.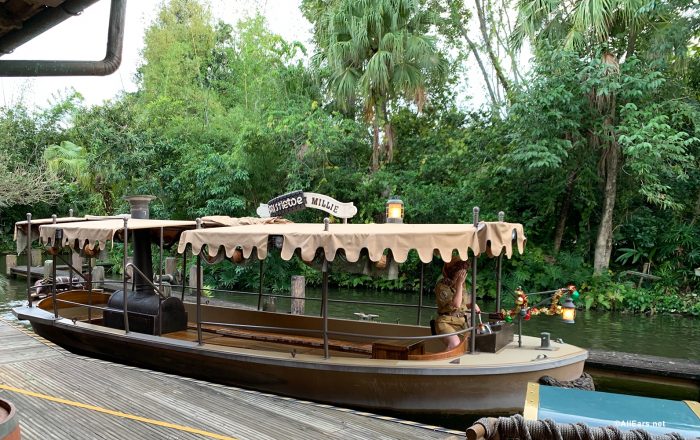 The Jungle Cruise got its true popularity around 1961 when Walt turned to an unlikely but essential ally to help remake the Jungle Cruise into something truly fun: Disney animator Marc Davis.
One of the famous "Nine Old Men" who made Disney's magical movies so successful, Davis was responsible for whimsical and vivid character designs like Tinker Bell, Brer Bear, Cruella, and Flower. These insights let him design fun new ride scenes that were lively and humorous, such and the elephant pool and the safari party climbing a tree to escape the rhino.
With new comedic touches like this, Davis transformed Jungle Cruise from a serious quest to one that spoofed jungle adventures and actually found strength from its growing corniness. Jungle skippers started to make corny yet hilarious commentary on the scenes, noting how the hapless explorers "got the point in the end". After all, many of Davis's scenes were specifically designed for jokes like that.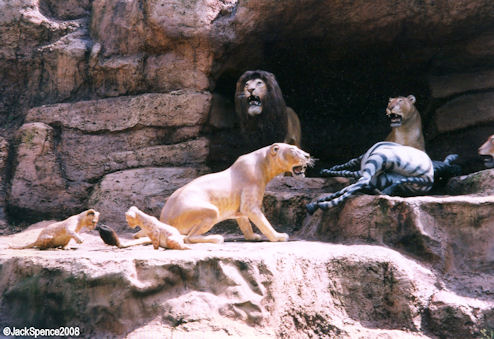 Even the wait queue was enhanced with a silly flair, with props like a lunch menu (advertising tasty chow like barbecued skink, python fillets, and stag beetle donuts) and an ad for a "free kitty" (tiger) up for adoption. Even the line's music includes wry quips like warning about aggressive butterflies and desperately promoting a "name the crocodile" contest (prizes included a slightly used war canoe and a guide to Swahili).
Some of the old jokes may have become too corny over time, but the intrepid jungle skippers are always coming up with new jokes to amuse the passengers. Just a couple months ago, I rode with an especially fine skipper filled with new, amusing lines that made the whole boat roll with laughter – I especially liked the fun fact that elephants never forget (our guide's memory on that fact, on the other hand, was another story…).
While the silly ride through the jungle might not have been what was originally envisioned for Jungle Cruise, its switch towards a humorous break is now what makes the ride so great, and one that has adapted to being just as popular so many years since its original opening.
Peter Pan's Flight
Peter Pan's Flight, particularly once it arrived at Walt Disney World 1971, has been ever popular in part due to the unique flying experience it gives guests. Unlike most dark rides, which typically are on the ground in tracks or in water, this ride has you sit in mini-pirate ships dangling midair. This combines with brilliant Imagineering designs to make you feel as if you are flying through the air, high above London. Disney built on what they learned from Disneyland to expand and enhance the London skyline and Neverland's magical settings to create a colorful and enchanting adventure.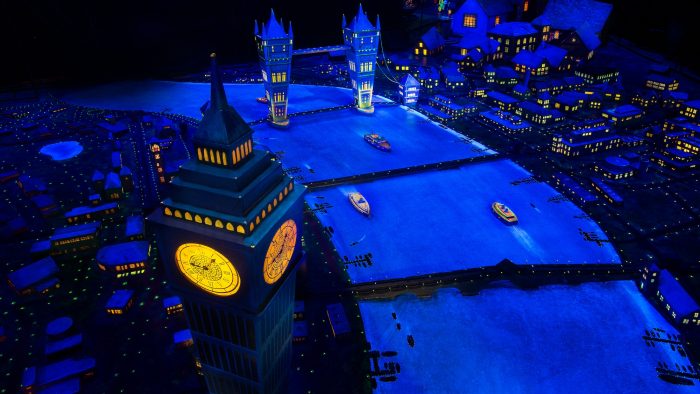 Disney has also done a great job with the ride, balancing some necessary updates while still maintaining the original attraction that has so much nostalgia tied in. One great example of this was the addition of the ride's interactive queue, which brought a bit of magic to what can be a fairly hefty waiting time.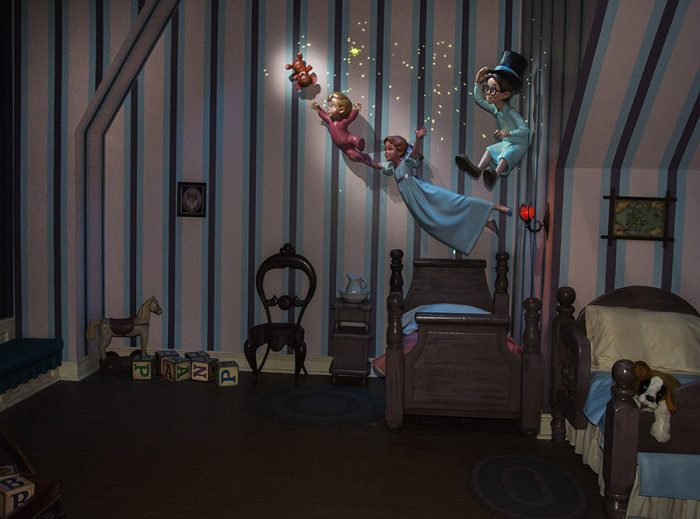 The queue update, which happened several years ago, now weaves through the Darling family's household. Along the way, you'll experience a little bit of magic, including various appearances by Tinkerbell, and opportunities to play games with shadows along the walls.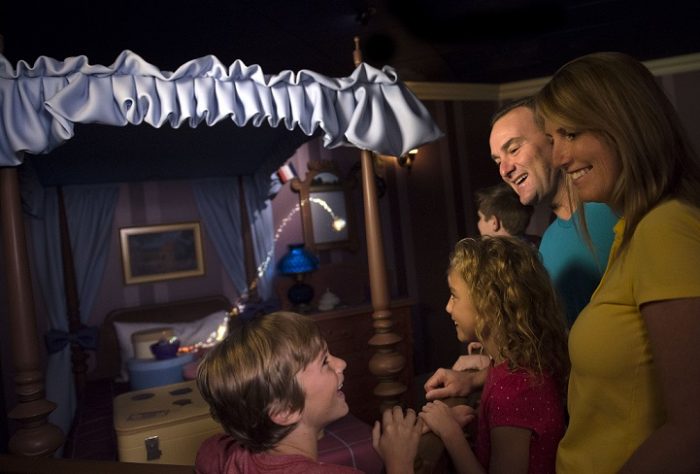 All in all, Peter Pan's Flight captures the film's whimsical spirit of wonder and fun, which is why so many people come to fly on it so many years from its opening.
Dumbo the Flying Elephant
Overall, Dumbo, which opened in Disneyland in 1955, is a fairly simple concept: it's just a circular carousel that lifts riders into the air. In fact, the Disney parks have produced multiple equivalents of the ride, such as the Magic Carpets of Aladdin. But Dumbo in particular is a mainstay for visitors, for a few different reasons. One, the whimsical nature of a flying elephant is particularly charming, especially for young kids and nostalgic grownups; it's the ideal way to showcase Dumbo's magic.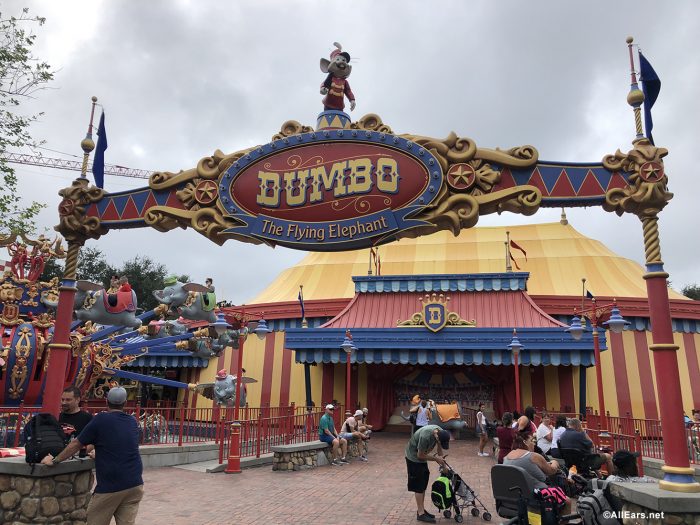 Second, the ride in general is simple and mild, which can be a virtue – pretty much everyone, even people who don't like 'rides', can have fun here. Kids especially like how they can make their elephant fly up and down. It also helps that Disney World recently improved the wait queue for Dumbo during its revamp of Fantasyland. Now there is a full circus tent with games for kids to play as they wait for the ride. Plus, the new set-up features two separate Dumbo carousels, speeding up the wait time.
Mad Tea Party
Like Dumbo, part of what gives the Mad Tea Party (first opened 1955 in Disneyland) such a fun appeal is its innate connection to the movie its based upon, the whimsical and silly Alice in Wonderland. Sure, there are other rides that also let you spin around dizzily. But of them, the Mad Tea Party makes the most (non) sense given Wonderland's silliness! Everyone in Wonderland is quite mad, so the fanciful notion of giant teacups spinning crazily fits perfectly with Alice's story.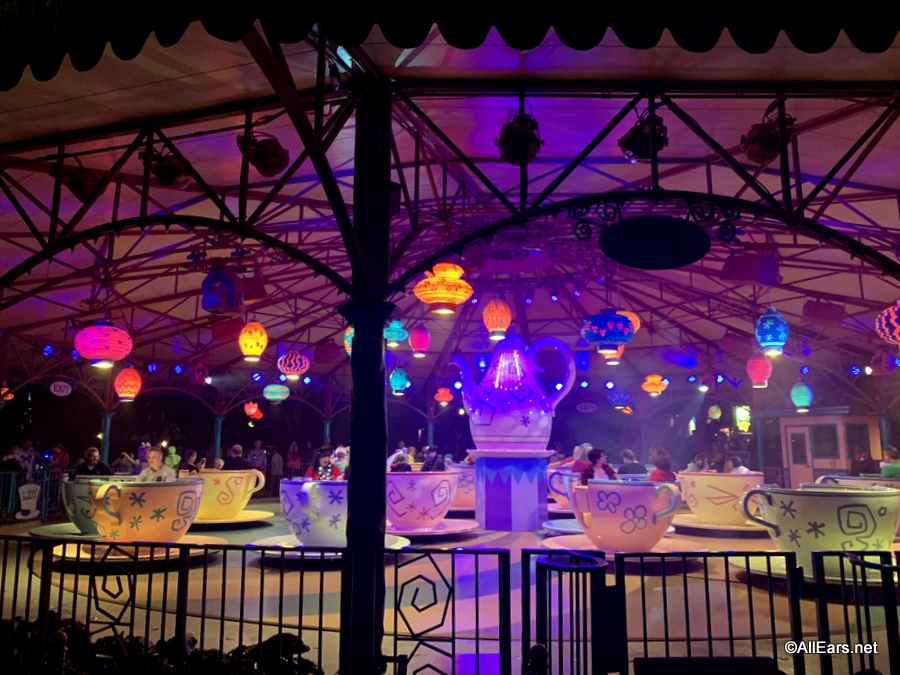 Alice in Wonderland was an especially fanciful film not only in story but also in art and music, and that also carries over to the Mad Tea Party. The colorful designs of the teacups and festive lanterns above reflect the merry nature of the film's unbirthday party scene, letting your imagination spin. Likewise, you'll hear music from the movie play as you spin, with the frenetic spirit of the melody setting crazy tone as you try to spin as fast as you can. As a whole, Alice's stories continue to captivate people all over the world, and the Mad Tea Party demonstrates the appeal of Wonderland's mad whimsies.
Haunted Mansion
It's important to note that for many of the rides Marc Davis helped pioneer, he partnered with another talented mind: Claude Coats, an artist with a knack for spooky and eerie settings. The two artists' different approaches fused for a spectacular mix at the Haunted Mansion, which first opened in 1969 at Disneyland. On the one hand, the Haunted Mansion is sneakily scary, with unsettling tricks that catch you off guard, like the gradually expanding and morbid portraits in the foyer and the paintings that turn skeletal and monstrous with each flash of lightning.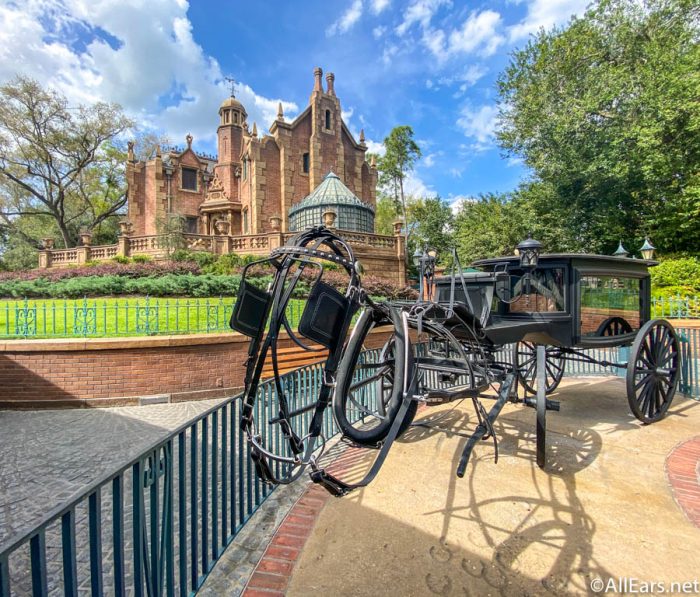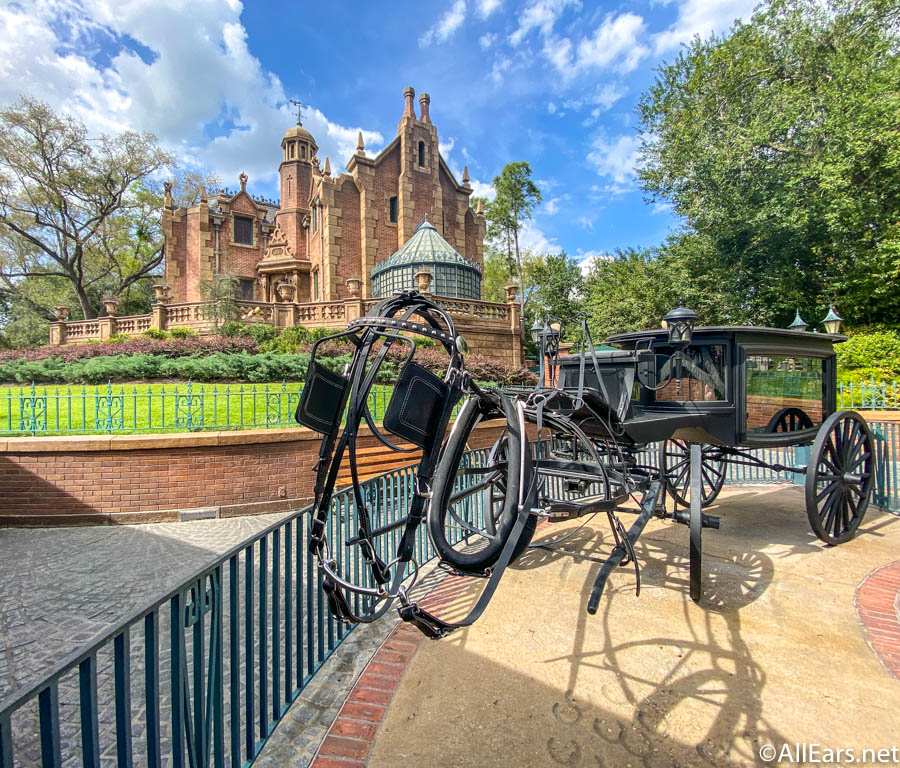 On the other hand, the ghostly mansion has a sense of wonder as well. When you pass by the balcony, you'll see ghosts doing everything from dancing to eating dinner to having a duel – there's so much to see in that one scene. While the ride might be several decades old, it also makes wonderful use of older technology, such as the Pepper's ghost-inspired technology that lends itself to the iconic dancing ghosts.
This delightful, unique mix of horror and laughter, along with eye-catching technology, makes the Haunted Mansion stand out from so many other attractions. In fact, it's still so popular that it recently took home the grand prize in our All Ears Disney Attraction Showdown!
"it's a small world"
The iconic "it's a small world" has had a rich and successful history with Disney, starting all the way back in 1964 at the World's Fair in New York. Walt Disney hosted four different attractions at the World's Fair, one of which was "it's a small world".
It was a brilliant choice for the event, showcasing hope for international harmony with a colorful display of cute, doll-like animatronics. After its success in New York, it moved to Disneyland in 1966, but since then it has spread to Disney parks around the world.
The dolls' appearances were designed by Mary Blair, an imaginative artist who had helped with the art for now-classic films such as Cinderella and Alice in Wonderland. Her colorful, fanciful flair is evident in all the different dolls, dressed in different clothes matching their respective countries. Regardless of their appearance, they all have bright smiles, welcoming you on a happy tour of the world. Likewise, Marc Davis, as well as his wife Alice, helped design the overall settings for the ride, creating a magical experience that makes exploring the world fun and curious.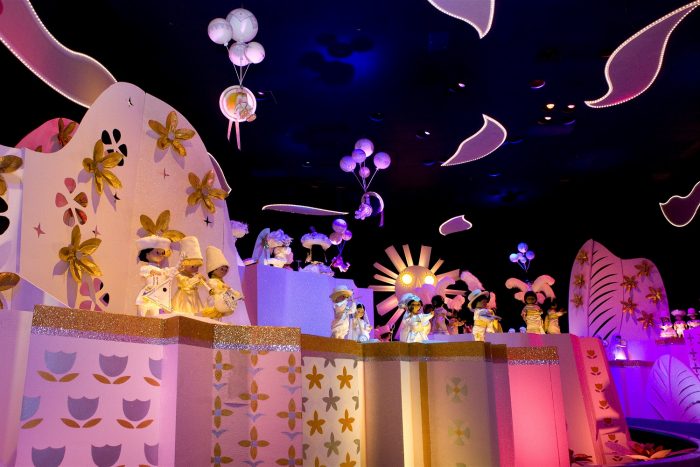 Another reason that "it's a small world" remains so popular is its song. In fact, a few years back, it was named as the most publicly performed song of all time. Love it or hate it, the song is an "ear worm", aka it will get stuck in your head. The Sherman Brothers, responsible for other hits like Winnie the Pooh's theme, The Tiki Tiki Tiki Room, and the songs behind Mary Poppins, created the lyrics, which embody the ride's optimistic theme. Plus, you'll find the song changing as you go through the ride. The dolls for each country sing in their own language, and it's fun to hear all the different versions of the same song.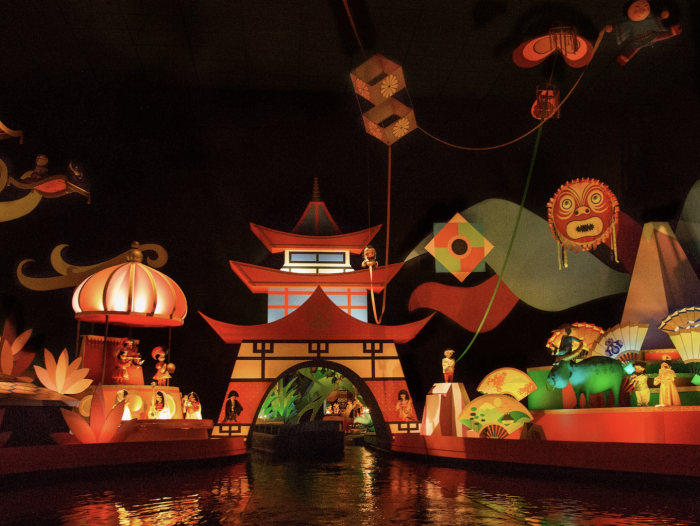 Overall, Small World is popular even today because it has universal themes that remain constant through the years, and because it appeals to young and old alike. Kids will like the song and the colorful scenery, while grownups can appreciate the masterful art throughout the ride, a testament to Blair and the Davises' brilliance. In fact, the ride has become multigenerational, with adults who loved "it's a small world" when they were young returning to share it with their own children. When you think of the Disney parks, this is one ride that always come to mind, and it continues to reflect Disney's spirit as a whole.
What classic Disney attractions are your favorite, and what new rides do you think will age the best? Let us know in the comments below!
Join the AllEars.net Newsletter to stay on top of ALL the breaking Disney News! You'll also get access to AllEars tips, reviews, trivia, and MORE! Click here to Subscribe!