If you're like us, you've been happily plowing through the episodes of The Imagineering Story each week on Disney+.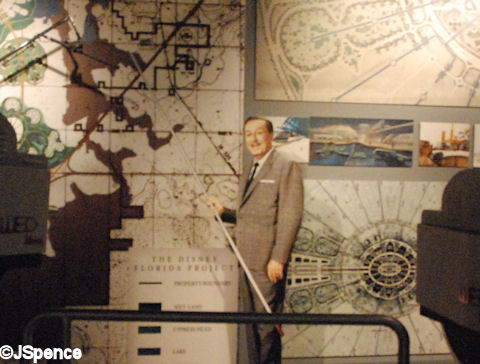 This show does a great job of showcasing some of the key Imagineers responsible for the parks we know and love today. But if we had to really lay them all out and decide who is the best of the best, which Imagineer comes out on top?!
If you're unfamiliar, Imagineers are the playful name of the enormous team of engineers, artists, architects, scientists, designers, and so much more that are responsible for creating the rides and worlds we've come to love in the Disney Parks.
When Walt needed help designing Disneyland and its attractions, he was faced with a dilemma: who out there was possibly qualified to help design the big ideas he was dreaming up? This had never before been done, so with that, a new approach to who could achieve these dreams had to be taken. Walt found his answer in the already-spirited bunch that, for years, had brought life to characters in his films: his animators. Can you imagine? Walt Disney walking up to you, while you're drawing at your desk, and asking if you could design rides for his theme park? This is unheard of today. This bunch was artists — painters, drawers, goofballs. They weren't qualified to build and design these things, not in a traditional sense. They were dreamers who came up with over-the-top ideas. Maybe these were the exact right people to design this never before designed world, and Walt knew it.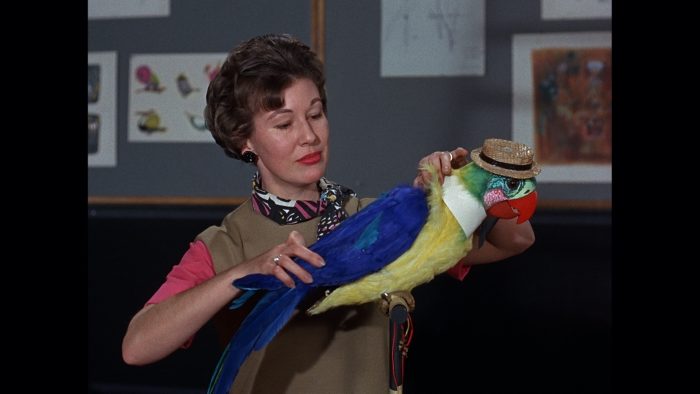 Now, many colleges offer degrees in Themed Entertainment, hoping to crank out the next generation of Imagineers. But will they ever really be able to capture that lightning in a bottle that the original crew of misfits brought to the table? Can you possibly imagine someone seeing that little spark of creativity in you and thinking "We can do more with that."? Walt was willing to risk it all at the hands of a bunch of animators. And it worked.
So how could we possibly rank these folks? Some literally designed entire attractions. Some were painters, fabricators, or seamstresses. Some just had cool ideas. Well, you can't really compare and rank them. Each contributed in his or her own way — but some rise to the top for the ways they contributed to the Disney Parks or the special ways they helped make it what it is today. Yep, this is mostly going to be a list of the OG crew, and rightfully so.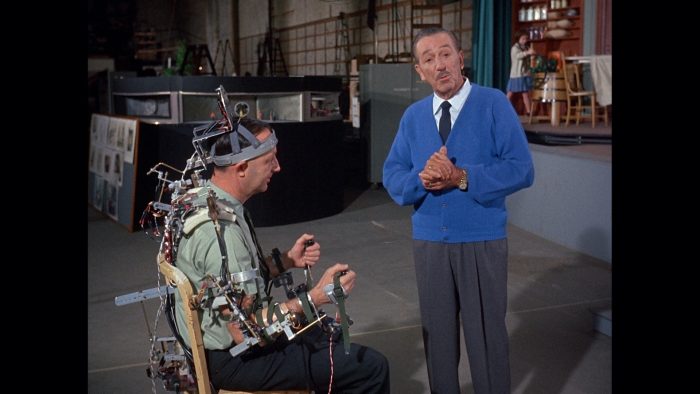 Imagineering today is made up of hundreds of thousands of employees around the world in fields so wide-reaching it can seem mind-boggling. How, then, do we compare modern Imagineers? Are only the showrunners seen posing at grand openings or on TV specials worth noting? Certainly not — we all know it's the team that makes things happen, not the individual. But yes, through Disney we have a few modern Imagineers that are pushed to the front of the public eye. We'll touch on them, too.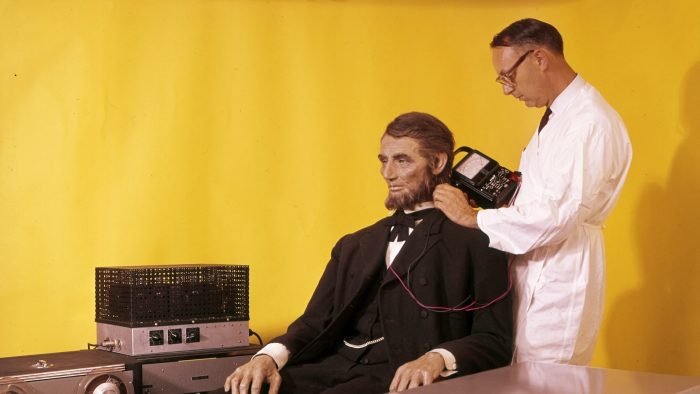 Okay, enough waxing poetic about the wonderful world of Imagineering. Let's get to the list. Remember, before the angry mob comes out with their torches, this is admiring the work these individuals ALL contributed to what we know and love, so while the ordering or who we selected may not line up with your picks, try to see the forest for the trees. 🙂
Marc Davis
He was the funny one. Many of the classic, smile-inducing moments from classics such as Pirates of the Caribbean, Haunted Mansion, Jungle Cruise, and more were from the mind of Marc Davis.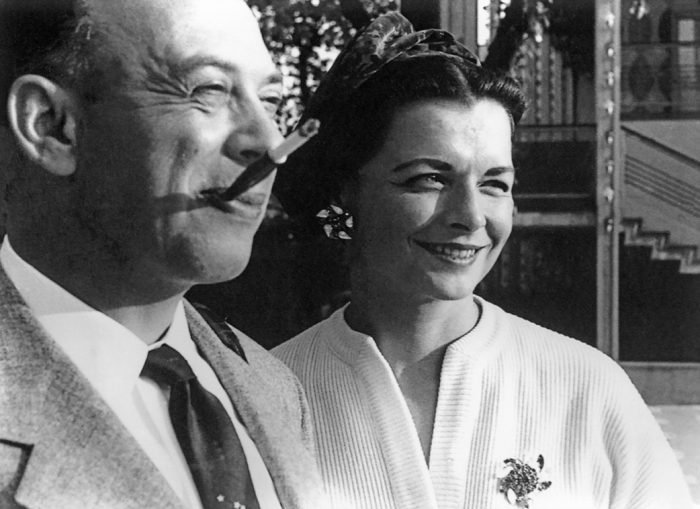 One of Walt Disney's infamous "Nine Old Men," he was the animator responsible for such memorable characters as Alice from Alice in Wonderland, Maleficent and Aurora from Sleeping Beauty, Snow White, and that spunky pixie Tinker Bell.  He was known for his grandiose sense of humor and expressive drawings that could perfectly convey what he wanted in the attractions he was a part of. Think of the overly expressive facial poses of the pirates throughout Pirates of the Caribbean — all from his mind to the paper to a real animatronic.
He was the Imagineer famously responsible for helping tie together the Haunted Mansion. The ride went through numerous iterations and was bordering on terrifying at one point before he stepped in and added the more lighthearted side to the ride we know today. Hatbox Ghost, the Singing Busts in the graveyard, and the Hitchhiking Ghosts? All his ideas.
Next time you pass by those explorers in the Jungle Cruise chased up a pole by that Rhino, or those Gorillas who helped your Skipper's Jeep turn over, thank Grandpa Marc.
Harriet Burns
She was THE tough chick before it was cool to be a tough chick. Harriet Burns was one of the first people hired to then WED Enterprises, now Imagineering. In a time when it was still not common to see women in male-dominated roles, imagine a lady who worked with power tools rockin' a hard hat, high heels, and dresses or skirts every. single. day. We talk about positive role models for girls today? Every little girl should check out Harriet Burns. Girl was #ladygoals.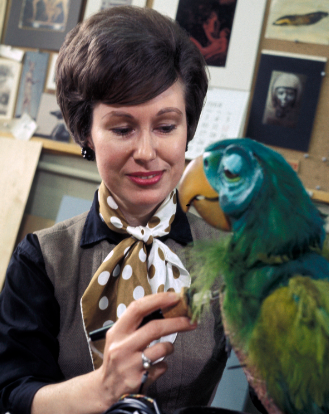 So aside from looking like a boss at work each day, she was an incredibly talented artist. She sculpted miniatures of most of the classic rides like Pirates of the Caribbean, Haunted Mansion, the Matterhorn, and more. She designed and applied individual feathers to the original Enchanted Tiki Room birds, she hand-painted the original underwater sets for the Submarine Voyage ride, and she painted the final paintwork on many of the animatronics featured around the park.
A HUGELY influential Imagineer AND the first woman Imagineer? Yep, she's high on the list.
Rolly Crump
This man was a jack of all trades. Starting as a humble in-betweener at Disney Animation, he had a knack for designing and building things. Walt Disney saw something special there and scooped him up to design for his new park, Disneyland. Rolly's real talent was taking his skillsets and using them to help other Imagineers' work look even better.
Rolly was best known for his work on "it's a small world", The Enchanted Tiki Room, and the Haunted Mansion, among others. He designed the Tower of the Four Winds at the 1964 World's Fair, a giant kinetic sculpture that stood in front of "it's a small world." When small world was relocated to Disneyland, he worked alongside Mary Blair to design the enormous facade of the ride, complete with the working clock and its centerpiece, the Glockenspiel.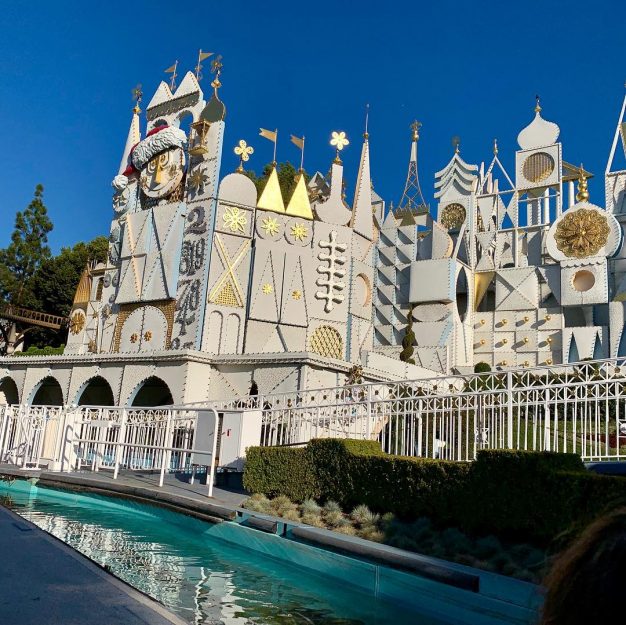 He designed much of the Enchanted Tiki Room, especially the tiki gods throughout the attraction. Rolly was quite well known for his contributions to the Haunted Mansion, as well. He had SO many weird, fantastical, over-the-top ideas for Haunted Mansion that Walt originally wanted to give him his own attraction alongside the actual haunted house — a museum of the weird! Many of his touches are etched into the Haunted Mansion today — the famous spooky wallpaper, the Donald Duck chair design, much of the ballroom scene including the giant haunted organ were all his ideas.
Joe Rohde
Jumping to the modern-day, an Imagineer that consistently rises to the top is Joe Rohde. Special honorable mention goes to Joe Rohde's infamous earring — we believe it's the source of all of his power. 🙂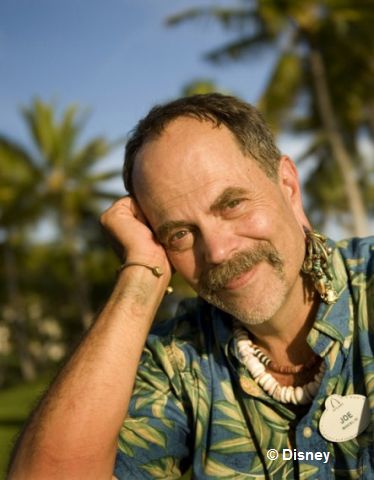 Joe is the Imagineer that we can thank most directly for Animal Kingdom. He went on countless trips worldwide, learning about other cultures and how they worked, so he could bring back that knowledge and create a park that those captured the spirit and letter of those cultures. Animal Kingdom is not a theme-parky cheap version of Africa, Asia, and more; every beam, every scrape and scratch in the walls, every scrap of cloth or piece of "junk" is deliberate and tells a deeper story. This was his vision, and with a team of dedicated Imagineers, they built a faithful mini recreation of these places he had come to love and respect.
He also has a deep respect for the animals of the park and beyond — helping push forward much of Disney's Conservation efforts. His other noteworthy achievements include overseeing the creation of Pandora: The World of Avatar in Animal Kingdom, and, in his earliest days at Disney, as a sculptor on the Mexico Pavilion in Epcot.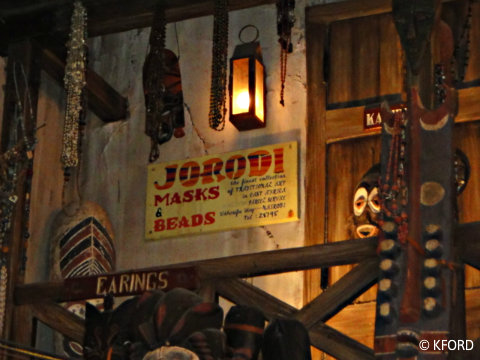 Oh, yeah, and the earring? It started with his five year anniversary pin from Disney. He stuck it through an existing earring hole. That made the hole stretch some, and the rest is history (quite literally — he adds mementos from his travels to his earring collection as he continues to explore the world!)
Mary Blair
Probably one of the more well-known Imagineers is Mary Blair. She worked in the art department at Disney Animation, painting some of the first looks at Alice in Wonderland, Cinderella, and more. Much of the color palettes and looks of these films were directly inspired by her paintings.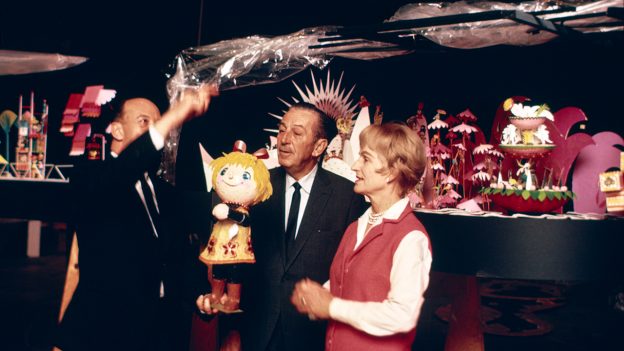 Mary's role in Imagineering was not nearly as large as many others on this list, but it was one that let her fantastic use of color and shape shine. Mary Blair took the rules of the color wheel and essentially threw them out the window. She combined color palettes and shapes in ways that no one had done before. This led Walt to ask her to design an attraction for him — "it's a small world." The characters, shapes, colors — all of it is the spirit of Mary Blair in ride form.
She also contributed to creation of mosaics and murals at both Disneyland and Walt Disney World — one easily recognizable example is her giant mosaic mural in the main concourse of the Contemporary Resort in Disney World.
Tony Baxter
Another more modern Imagineer on the list, Tony Baxter took his undying love of Disneyland and used that to grow his career from a humble Disneyland employee to being the man responsible for helping create many of the famous Mountains of Disneyland and Disney World — Big Thunder and Splash Mountains.
His career began as a kid who just really, really loved Disneyland. He got a job scooping ice cream in Disneyland so he could get into the park for free, and eventually found his path to Imagineering after being caught sneaking around the then unopened Pirates of the Caribbean attraction by Imagineer Claude Coats. Rather than be mad, Coats gave the young man a personal tour of the attraction!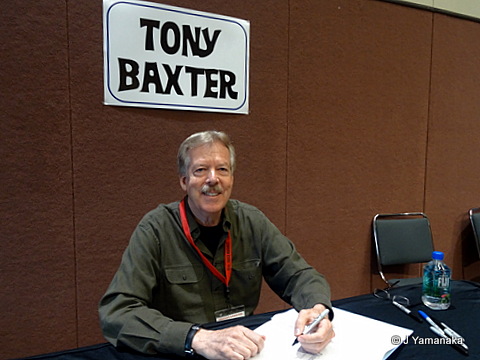 Baxter oversaw the creation of Big Thunder Mountain, Splash Mountain, the Imagination Pavilion in Epcot, and was the head of the redesign of Fantasyland in Disneyland in the 80s that made it look more like it does today. Baxter is living proof that, even as a kid, if you pursue the things that inspire you, you can make great things happen.
X Atencio
The last Imagineer we're going to touch on is famous for his musical contributions.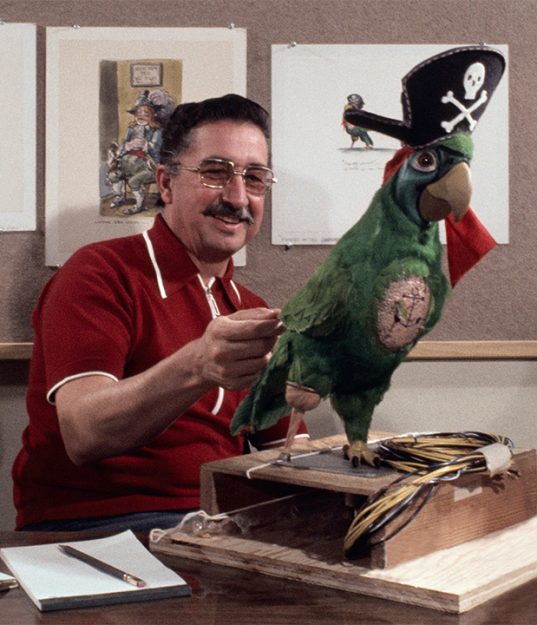 Xavier, or X as he preferred to be known, had a knack for coming up with catchy song lyrics and ride narration. Haunted Mansion? Yep, that was X. If you've ever had Grim Grinning Ghosts stuck in your head, you can thank X (he's the voice of the ghoul trapped in the coffin, by the way!).
If you've found yourself singing along with those pirates in Pirates of the Caribbean, thank X for that, too. He's also the voice of the talking skull at the beginning of the Disneyland version. "Dead men tell no tales…"
These are just a FEW of the incredibly talented individuals responsible for the Disney Parks we have today. We didn't even mention Claude Coats, Alice Davis (Marc's wife!), Bob Gurr, Marty Sklar, March Hench, and so so many more whose impacts on the Disney Parks are truly immeasurable.
Join the AllEars.net Newsletter to stay on top of ALL the breaking Disney News! You'll also get access to AllEars tips, reviews, trivia, and MORE! Click here to Subscribe!

Which Imagineer do you think is the most influential? Let us know below!