Whether you are visiting Disneyland or Magic Kingdom at Walt Disney World, a trip on Peter Pan's Flight is a must. This fan-favorite consistently has one of the longest wait times in the park, and for good reason.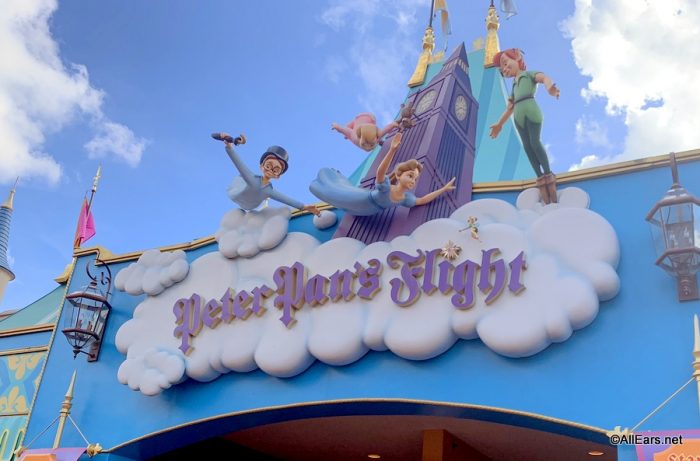 Don't write it off as any other dark ride! This ride is full of interesting facts and figures. See how many of these you already knew!
1. IT'S AN OG ATTRACTION
Peter Pan's Flight was an opening-day attraction at Disneyland, opening only two years after the film's release. It is one of the few remaining rides that originally opened on July 17th, 1955, as one of the few rides that was ready in time for Disneyland's disastrous opening day.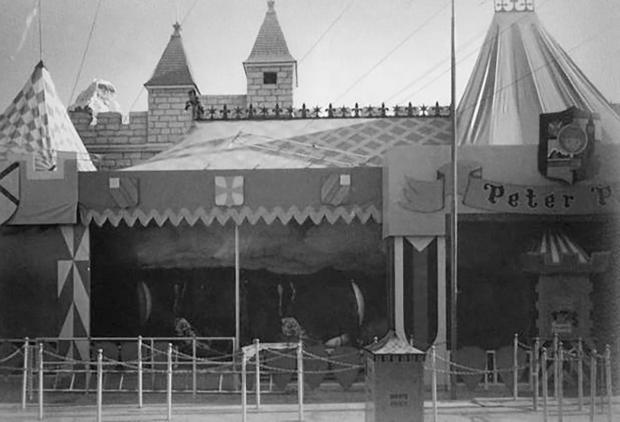 2. THERE'S A REASON YOU FEEL LIKE YOU'RE FLYING
The attraction is a rail-suspended dark ride, meaning that the ride vehicle you sit in actually suspends BENEATH the track. This gives you the feeling of actually "flying" above the various scenes throughout the ride, including the London skyline at night.
3. IT'S IN EVERY DISNEY PARK WORLDWIDE…ALMOST
Every Disney theme park around the world has some version of Peter Pan's Flight with just one exception — Hong Kong Disneyland.
4. ORIGINALLY, YOU WERE PETER PAN
The original idea behind Peter Pan's Flight was that the guests themselves were playing the role of Peter Pan, and witnessing the events that unfold from his point of view. Guests had a hard time grasping this concept, so an audio-animatronic figure of Peter was added during the ride's first massive renovation in 1983, nearly 30 years after it first opened. A figure of Peter was also incorporated in Disney World's version of the attraction when it opened in 1971.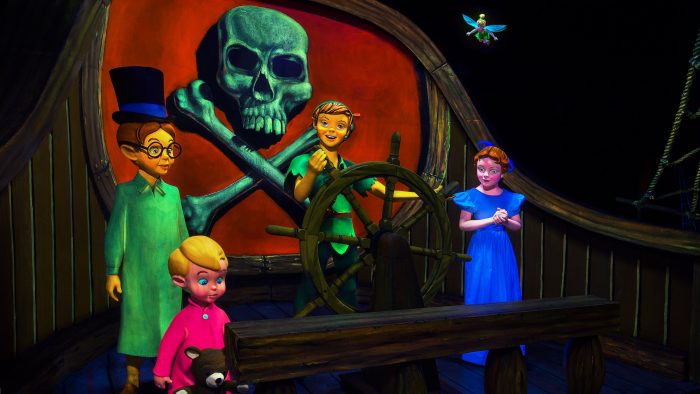 5. THE MAGIC KINGDOM QUEUE IS INTERACTIVE
In 2015, the regular queue for Peter Pan's Flight in Magic Kingdom was completely renovated, adding several interactive elements to the wait area. These include a special effect when Tinker Bell flies through the room, "shadow bells" that you can hit with your hand to create noise, and shadow butterflies that you can try to catch with your hands.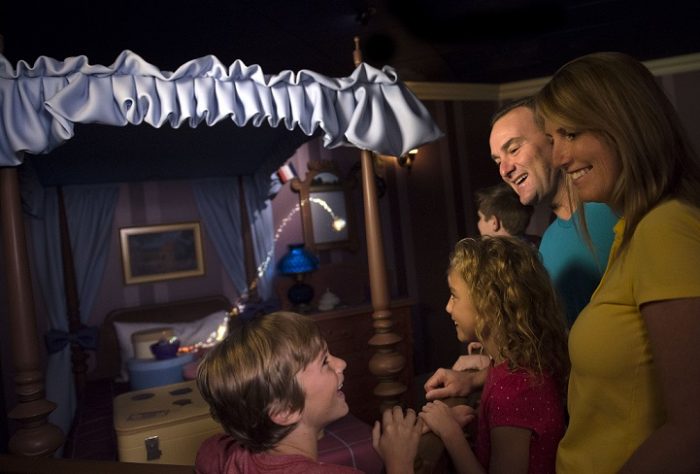 6. YOU BOARD WITH A DIFFERENT TYPE OF OMNIMOVER RAMP
When boarding, you'll notice that Peter Pan's Flight utilizes an omnimover-style moving ramp, similar to Haunted Mansion, The Seas With Nemo and Friends, and Buzz Lightyear's Space Ranger Spin. However, unlike those  attractions, the belt will NOT stop to assist guests in loading and unloading.
7. LOOK OUT FOR THE BLOCKS IN THE NURSERY
One of the first scenes in the ride is the Darling children's nursery. If you look closely you'll notice two stacks of blocks, one near Wendy's bed and another near the window. One set of blocks spells the word "D1SN3Y", while the other spells "P Pan."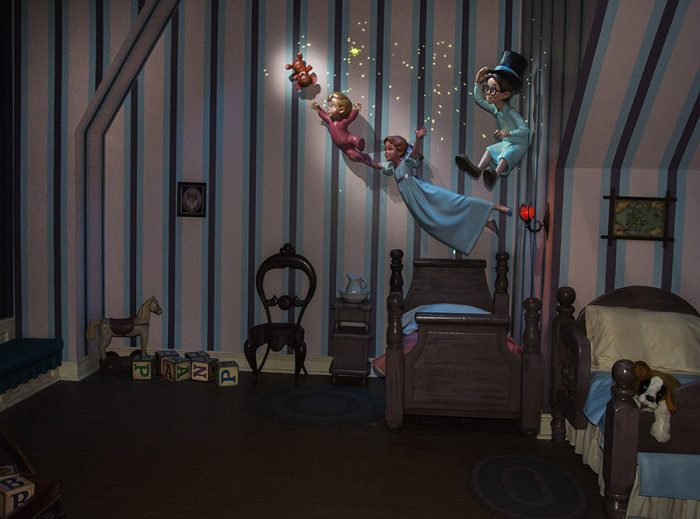 8. THE RIDE USES FORCED PERSPECTIVE
At its peak, the ride vehicle reaches approximately 17 feet above the ground. The design incorporates forced perspective, a common optical illusion used in Disney parks, to give the appearance that you are much higher up in the air.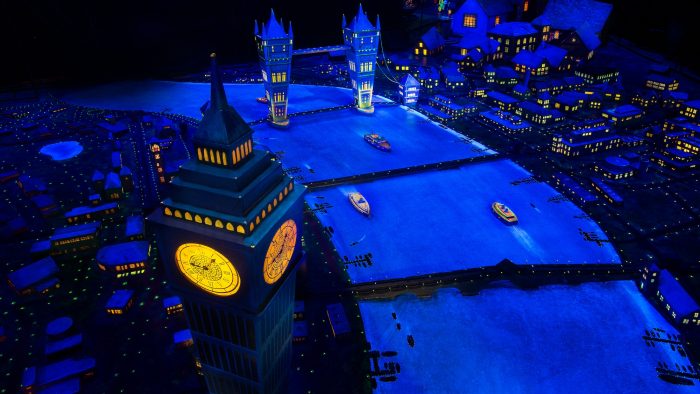 9. THERE'S A HIDDEN MICKEY
Keep an eye on the moon when you are flying over the city of London! Depending on when your vehicle passes, you may be able to spot three craters on the moon's surface that form a Hidden Mickey.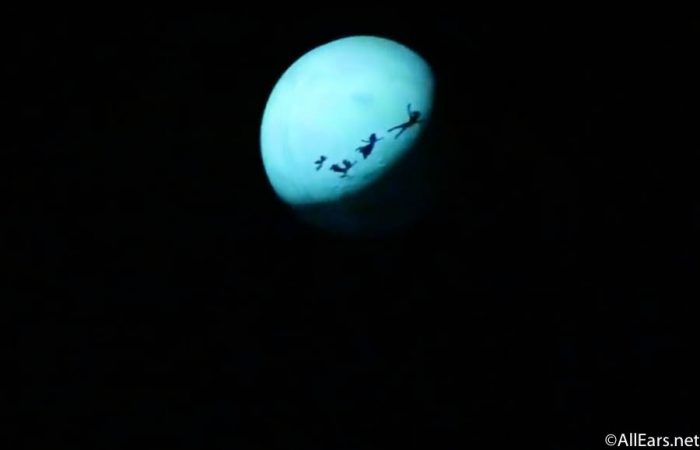 10. IT'S A PRETTY SHORT RIDE TIME
The ride time is on the shorter side, at a total of 2 minutes and 45 seconds.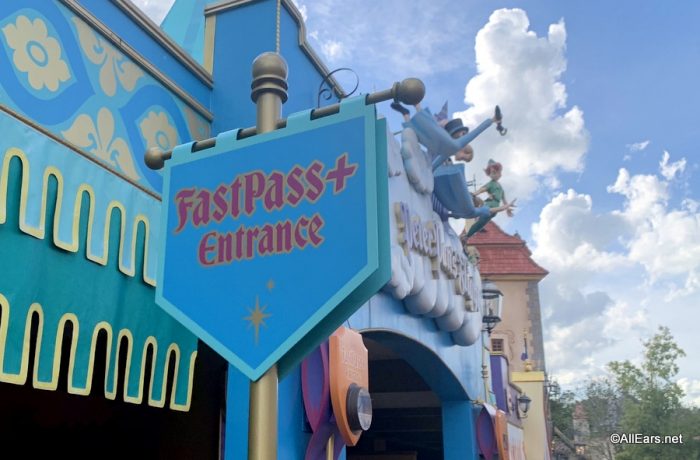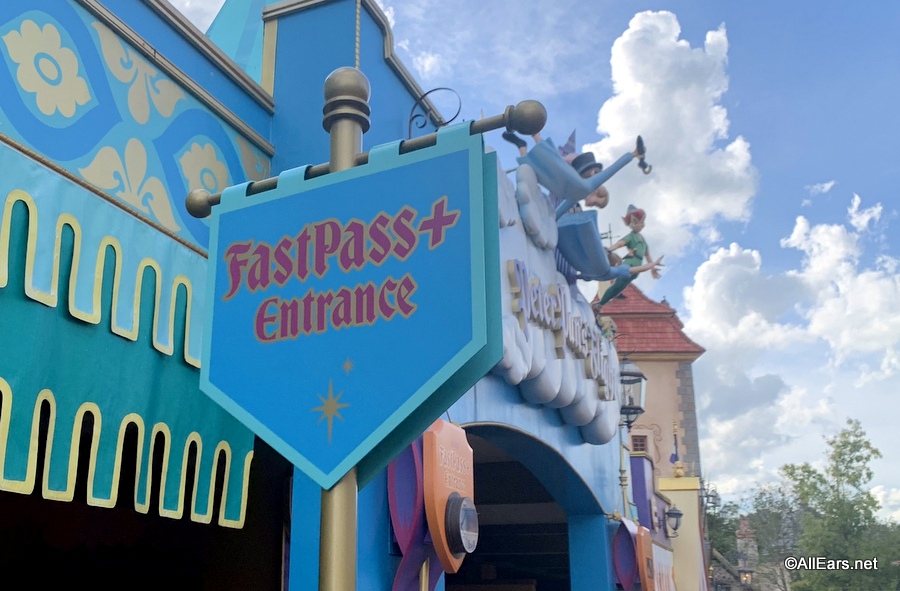 11. SHANGHAI DISNEY'S VERSION IS DIFFERENT THAN THE REST
There were a few changes made to the ride vehicles in Shanghai version of Peter Pan's Flight. The vehicles are slightly larger and can accommodate up to four guests, as opposed to two. Also, these vehicles can stop and change speed.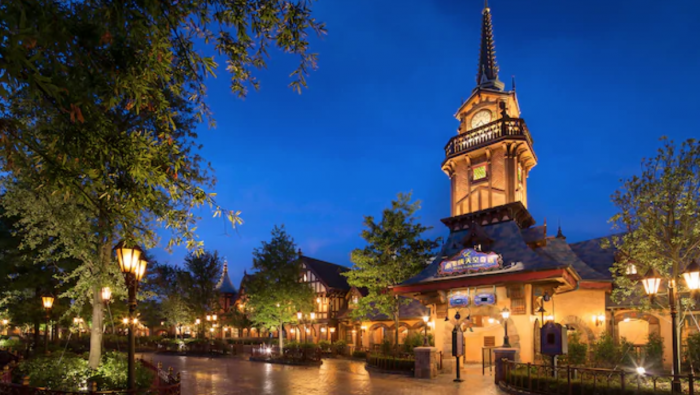 For even MORE tips and secrets of Peter Pan's Flight, make sure to check out our video from All Ears TV!
Are you a fan of Peter Pan's Flight? Let us know in the comments!
Join the AllEars.net Newsletter to stay on top of ALL the breaking Disney News! You'll also get access to AllEars tips, reviews, trivia, and MORE! Click here to Subscribe!