This past July, Disneyland celebrated its 64th Anniversary. Though much has changed since Walt Disney welcomed "all who come to this happy place", some things have remained the same!
There are many original features of Disneyland that remain to this day. We're sharing nine attractions that have existed since July 17, 1955, that you can still ride today!
Race your way around Tomorrowland on Autopia, the first opening day attraction on our list.  Walt and his Imagineers designed the ride with the future in mind, as multi-lane highways were still in development at the time.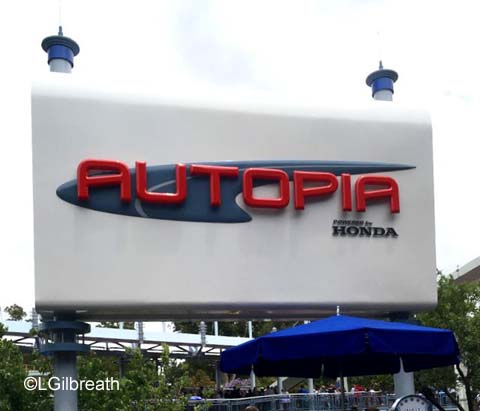 The cars have gone through several re-vamps over the years as the attraction itself has cycled through different sponsors since it first opened. Currently, the attraction is hosted by Honda. You can ride a similar version of this attraction, the Tomorrowland Speedway, at Walt Disney World.
Walt's love for trains all but guaranteed a locomotive-type attraction would find its way to Disneyland. In fact, the Disneyland Railroad was one of the first attractions Walt added into his plans for his dream family amusement park.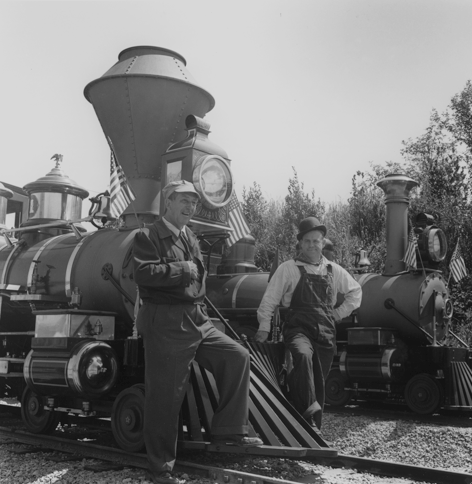 In 1966, the infamous 'Primeval World' diorama was added along the train's route, bringing the train's passengers back in time to the age of the dinosaurs. Today, the Railroad makes stops on Main Street U.S.A., New Orleans Square, Mickey's Toontown, and Tomorrowland. It makes for a convenient mode of transportation around the park!
Kungaloosh! Since its opening in 1955, the Jungle Cruise has evolved into an entire world of tiki bars, restaurants, and even an upcoming film. For a taste of the Jungle Navigation Company's reach, you can visit Trader Sam's at both Disneyland and Disney World or the Jungle Navigation Co. Ltd. Skipper Canteen restaurant in the Magic Kingdom.
And of course, you can hear the witty banter of the Jungle Cruise Skippers themselves aboard this classic ride at Disneyland today, as well as in Disney World.
This beloved carrousel attraction was inspired by the Griffith Park carousel in Los Angeles. Walt knew he wanted a similar carousel attraction in Disneyland, and since 1955, King Arthur Carrousel has been a park staple.
Fun fact: all of the horses in the carousel have names! You can ask about seeing the full list in City Hall on Main Street, U.S.A.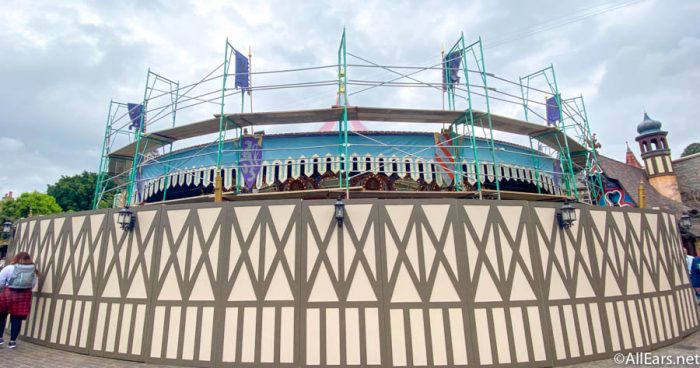 As of this writing, the carousel is currently undergoing renovations.
The Mark Twain Riverboat is a quaint, relaxing voyage around the Rivers of America. Similar riverboats exist in Disney World, Disneyland Paris, and Tokyo Disneyland. Disneyland's Riverboat also makes an appearance in the finale of Fantasmic!
Did you know that in the Riverboat's earliest years, you could actually purchase a non-alcoholic mint julep on board? These days you need to visit the Mint Julep Bar in New Orleans Square if you want the refreshing beverage.
This is a wild ride indeed! This opening day attraction takes guests through the world of The Wind in the Willows, with twists and turns that eventually winds up in Hell (yes, Hell). Despite the ride's eyebrow-raising storyline, it has stood the test of time and remains at Disneyland to this day.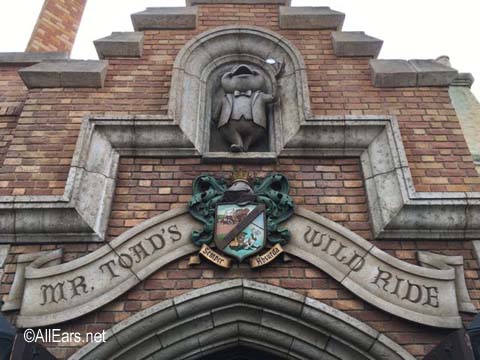 Mr. Toad's Wild Ride is unique to Disneyland, since the Disney World iteration closed in 1998 and was replaced by The Many Adventures of Winnie the Pooh.
Click here for five signs you've ridden Mr. Toad's Wild Ride too many times!
Arguably one of the most beloved dark ride style attractions, Peter Pan's Flight has dazzled guests since opening day of Disneyland. Guests board their very own pirate ship and soar over scenes from Peter Pan, including the London skyline and Neverland.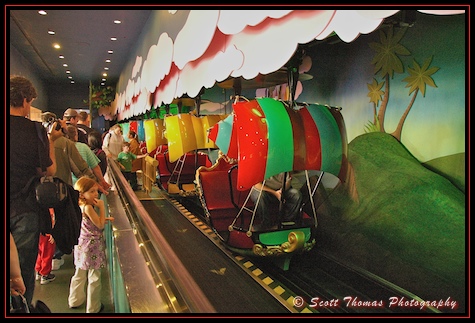 The attraction also exists in Disney World and is equally popular among guests.
Snow White's Scary Adventures opened on Disneyland's opening day as 'Snow White and Her Adventures', where the guests assumed the role of Snow White and journeyed through the attraction from her point of view. Few guests understood this concept and wondered why Snow White was never seen in the ride itself. So Imagineers added Snow White in what would be its first of many renovations over the years.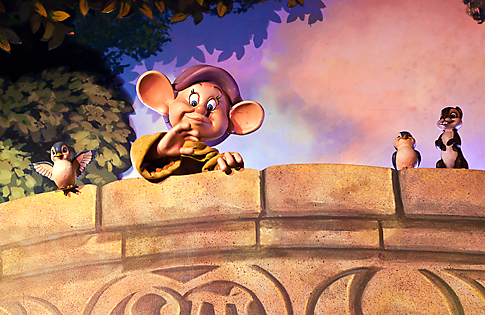 Speaking of renovations, Snow White's Scary Adventures is currently undergoing some major changes. The attraction closed on January 21, 2020, and an opening date has yet to be announced.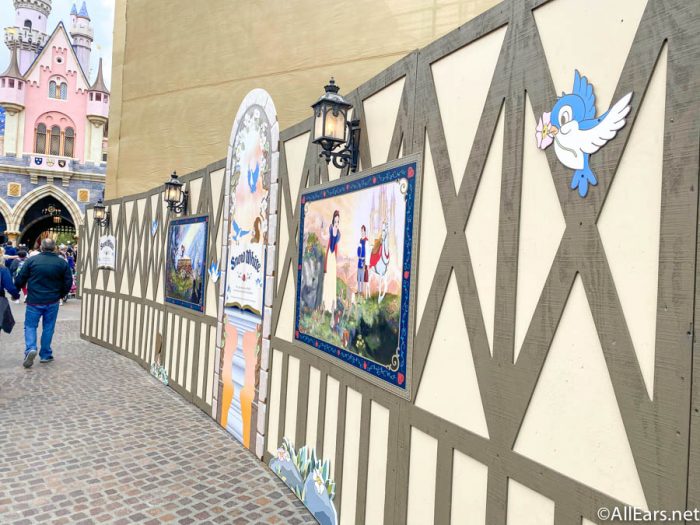 Imagineers are reportedly adding new effects and technology (maybe we'll see similar changes to what was added to Peter Pan's Flight!).
Another attraction unique to Disneyland, the Storybook Land Canal Boats closes out our list of opening day attractions you can still ride today! Guests board a small canal boat that is propelled by a guide. Along the way, the boats pass many recognizable but miniature settings and castles from beloved Disney films, like Cinderella, Frozen, and Aladdin.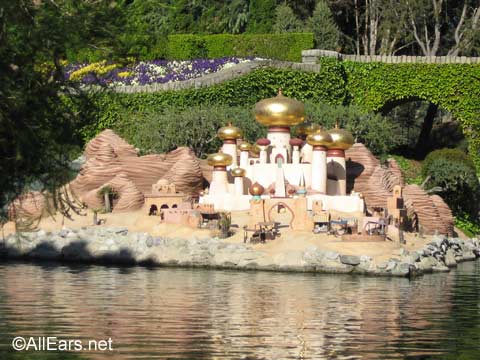 A version of this attraction also exists in Disneyland Paris, where guests board without a guide and pass similar 'miniature' scenes from Disney films.
Which opening day attraction is your favorite? Let us know in the comments!
Join the AllEars.net Newsletter to stay on top of ALL the breaking Disney News! You'll also get access to AllEars tips, reviews, trivia, and MORE! Click here to Subscribe!