Hop aboard the happiest cruise that ever sailed with the latest All Ears Rides video!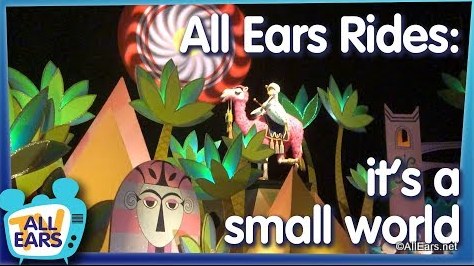 We're floating along, humming the iconic tune  — and we're bringing you with us! Click below to watch! 
Do you always climb aboard "it's a small world", or is that earbug just a little too much for you? Let us know in the comments! 
And don't miss ANY of the All Ears YouTube videos! Find them all here on our channel — including more ride POVs, Molly's fun Park adventures, and tons more!