Disney World has had a lot of major grand openings and big days in the past few years!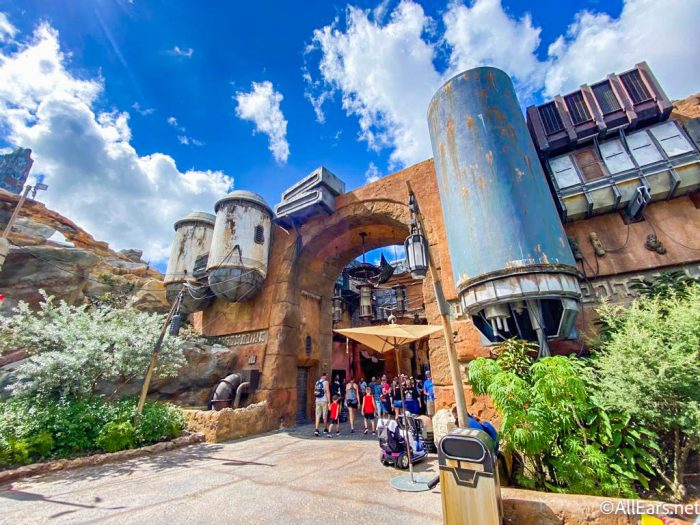 From the 50th Anniversary to the grand openings of new rides and lands, we've spent several special occasions in the parks. These days are often crowded, confusing, and sometimes even overwhelming, and we've learned quite a lot from our experiences. Here are our biggest takeaways!
Book Your Park Pass Early
Want to attend a big day in the parks? Book those Disney Park Passes RIGHT away! Passes filled up for the 50th Anniversary more than half a year in advance, and as soon as the opening date for Guardians of the Galaxy: Cosmic Rewind was announced, EPCOT disappeared for that day.
If you're hoping to be in the midst of the action on those opening days or big celebrations, you'll need to have a Disney Park Pass reservation to enter the park. And we wouldn't count on trying to get around that by Park Hopping after 2PM — on the 50th Anniversary, Park Hopping hit capacity for Magic Kingdom, and additional guests were barred from going inside!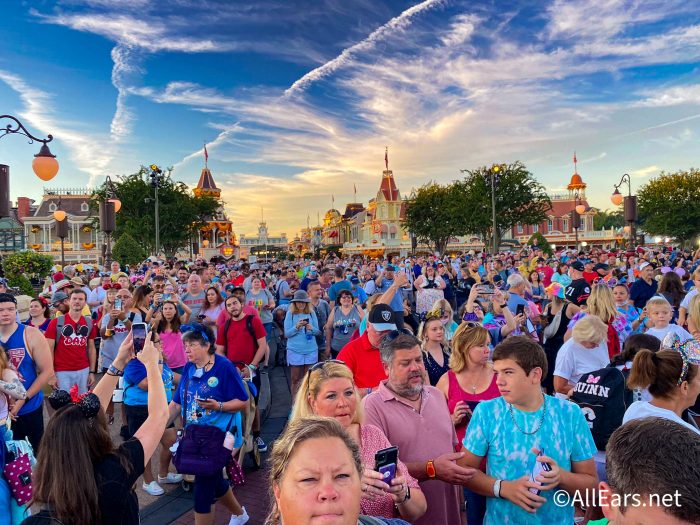 Know How Virtual Queues Work
The second thing we need to discuss is virtual queues! Both Rise of the Resistance and Remy's Ratatouille Adventure opened with virtual queues as the main way to enjoy the attraction, so if you weren't familiar with the process ahead of time, you risked missing your chance to ride.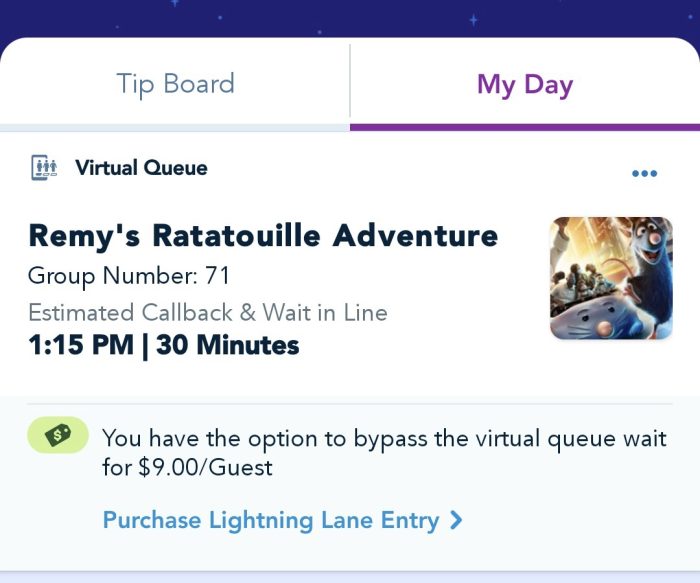 Guardians of the Galaxy: Cosmic Rewind is now using a virtual queue. You can  join it at 7AM or 1PM Eastern time. Those joining at 7AM must have a valid Disney Park Pass for EPCOT for that day, while guests joining at 1PM must have already entered the park. Keep in mind that we've seen virtual queue rules change multiple times in the past, so you'll want to stay updated on the latest specifications before you visit.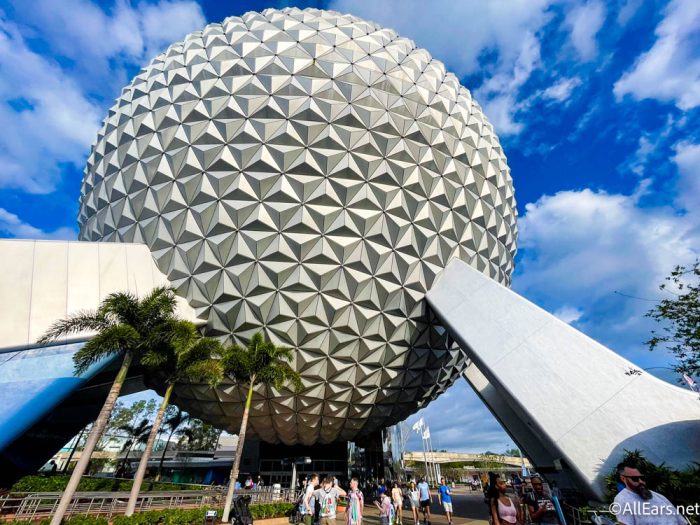 On top of that, we've also seen Disney use virtual queues for popular merchandise drops. Typically, you'll need to visit the store where the merchandise is located and check in with a Cast Member to get your name added to these queues, but the technicalities sometimes change depending on the day and the popularity of the merchandise. You'll definitely want to be prepared for the possibility of merchandise queues on those busy days!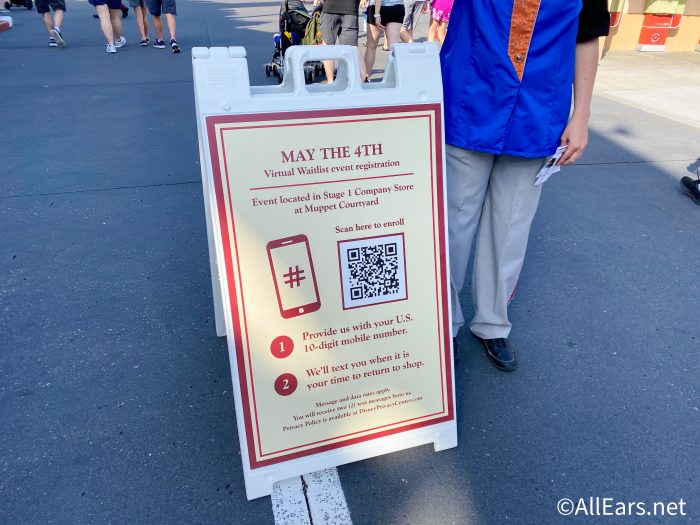 Budget Extra Time
It's no secret that heavy crowds make EVERYTHING move slower in Disney World. If you're heading to the parks on a predictably busy day, just know that you'll need to budget a LOT of extra time to get around. That means you'll need to get up and get to the park even earlier than usual if you want to rope drop.
Everything you do will require a few extra minutes simply because of the sheer volume of people. Whether it's transportation, going through security, going to the bathroom, shopping, or anything else…just budget extra time.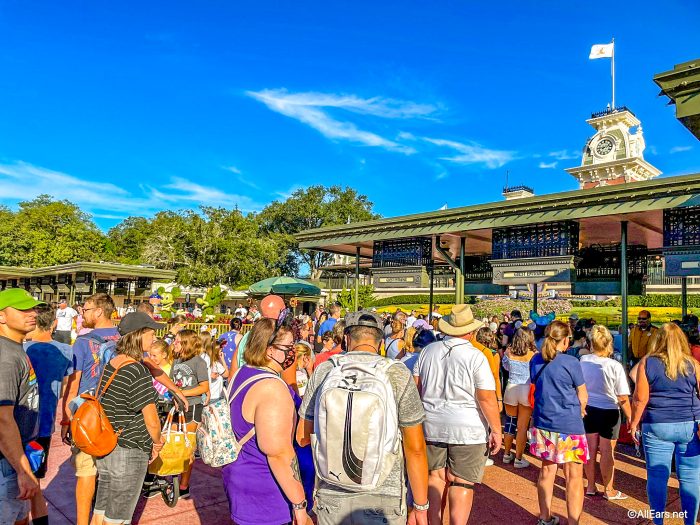 Be On the Lookout for Surprises
If you're heading to the parks on one of those momentous days like a ride opening or an anniversary, you might want to be on the lookout for special surprises. These can come in a variety of forms, with everything from limited-time snacks and treats to collectible items and freebies for guests.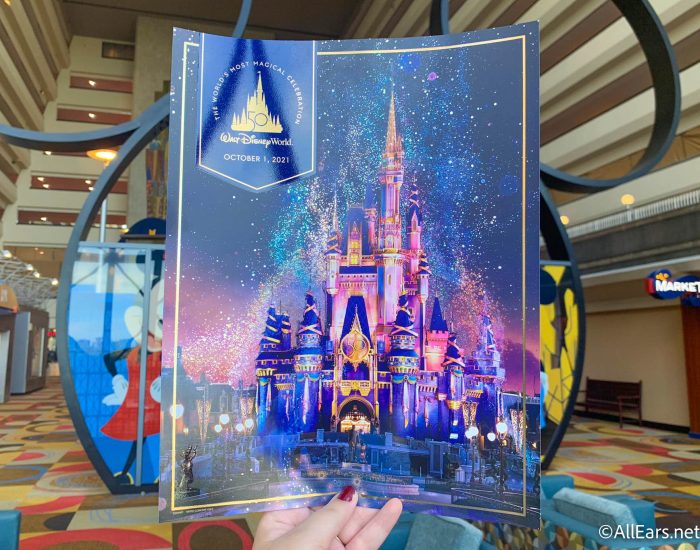 On the 50th Anniversary, Disney handed out commemorative prints as guests exited Magic Kingdom. And in the past, there have been many occasions where we've seen a unique cupcake (or something similar) pop up for a new ride. Just keep your eyes open when you're around the park and you may be pleasantly surprised! (But don't count on something special because these things are not guaranteed.)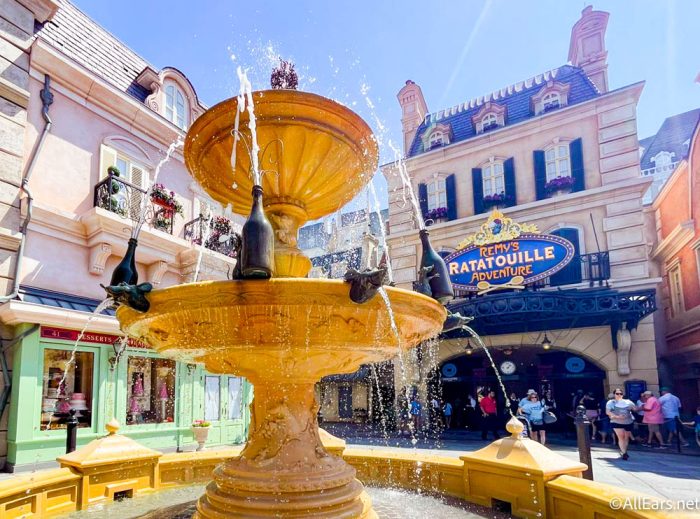 Be Extra Kind to Cast Members
And finally, our biggest recommendation is to be kind to Cast Members. You should always treat Disney employees with respect and courtesy, but make sure to be EXTRA pleasant on the most crowded days. On those big days, Cast Members are likely to be stressed and overwhelmed (just like guests!) and unfortunately, those are some of the times when guests are on their worst behavior.
During those times, we've seen Cast Members get yelled at, called names, threatened, and so many other horrible things they didn't deserve. Don't be one of the people making their day miserable — they're just trying to make magic for all of us!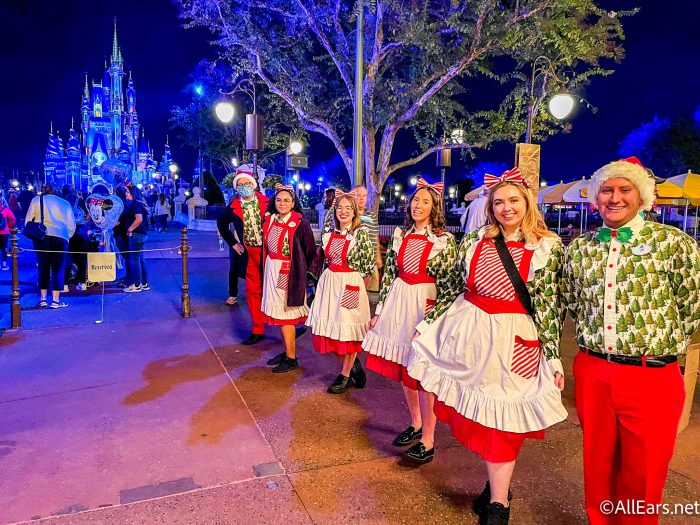 So there you go — your full guide to the biggest days in Disney World. If you're planning to visit on a special occasion, keep these things in mind and be on your best behavior! If you plan ahead, you could end up making some core memories!
Click here to subscribe
What's the busiest day you've ever visited Disney World? Tell us in the comments!