Disclosure: We were invited by Walt Disney World to attend a media preview of Guardians of the Galaxy: Cosmic Rewind. This did not affect our reporting of the event — our opinions are our own.
It's pretty big news when a new ride opens in Disney World — especially a new rollercoaster!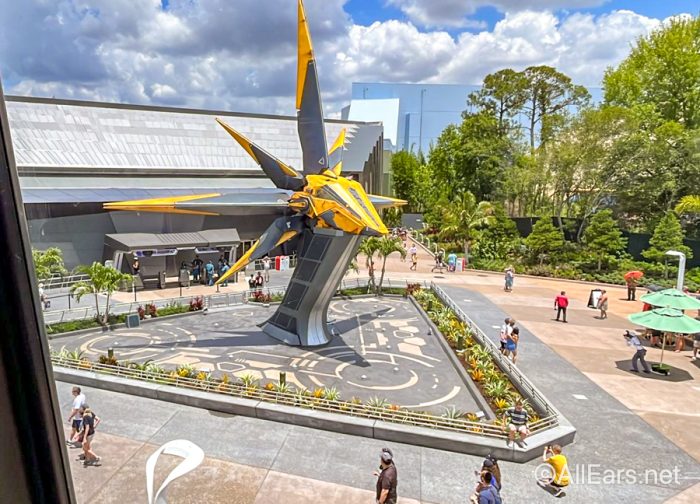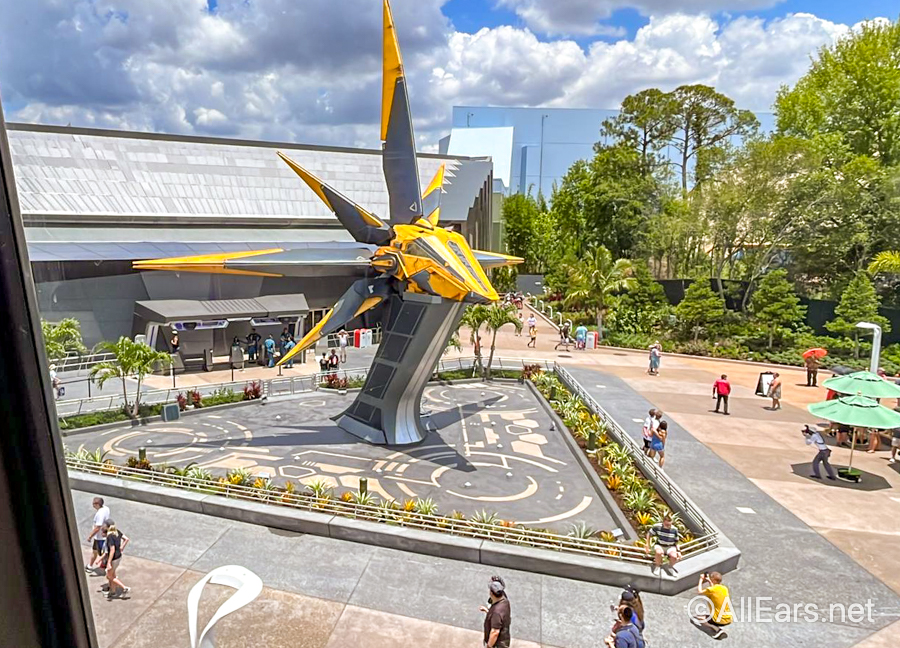 There has been a lot of buzz about the opening of EPCOT's Guardians of the Galaxy: Cosmic Rewind rollercoaster. We've had a chance to check out this attraction during media previews and Annual Passholder previews, and now we're wondering something. Is Cosmic Rewind the best Marvel-themed ride in Orlando — or does a Universal ride have it beat?
Univeral's Islands of Adventure features a Marvel Comics-themed land, Marvel Super Hero Island, with four attractions: The Incredible Hulk Coaster, Storm Force Accelatron, Doctor Doom's Fearfall, and The Amazing Adventures of Spider-Man. Guardians of the Galaxy: Cosmic Rewind is Disney World's first Marvel ride.
Cosmic Rewind is still new, so we can't really compare its reviews on AllEars to the other four attractions that have been around for a while (If you've ridden, head on over to our review page and let us know what you thought!). So, we're going to talk about each of the Marvel attractions and how Cosmic Rewind stacks up.
Storm Force Accelatron
Storm Force Accelatron is a teacups-style attraction themed to X-Men's Storm. It's great for kids but nothing too special when it comes to Marvel attractions. Our readers have ranked Storm Force Accelatron with a 4.4 out of 10. With this being a pretty basic ride, it doesn't really hold a candle to Disney's Cosmic Rewind.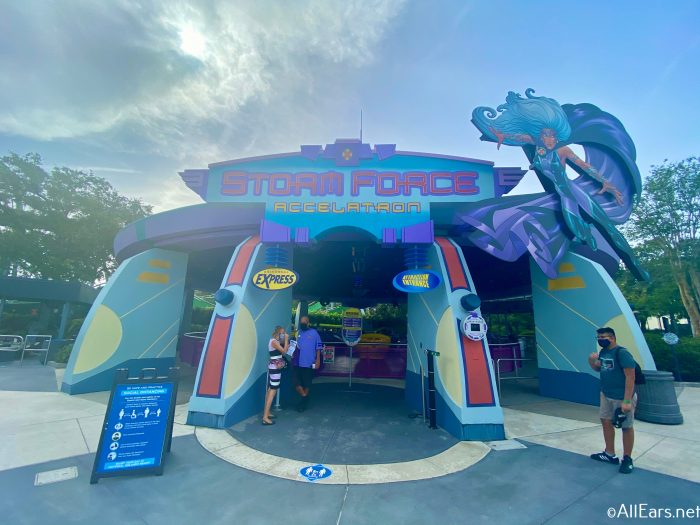 It gets a few points for incorporating X-Men and for being more kid-friendly than the other attractions (This attraction has no height requirement while Freefall, Hulk, Spider-Man, and Cosmic Rewind have requirements of 52 inches, 40 inches, 40 inches, and 42 inches respectively.) but it's the least unique and least popular Marvel-themed ride in Orlando.
Doctor Doom's Fearfall
Doctor Doom's Fearfall is a drop tower ride based on Marvel's Doctor Doom. It's a thrilling but short attraction and the theming is fairly lackluster. Our readers have given this attraction a 6.69 out of 10.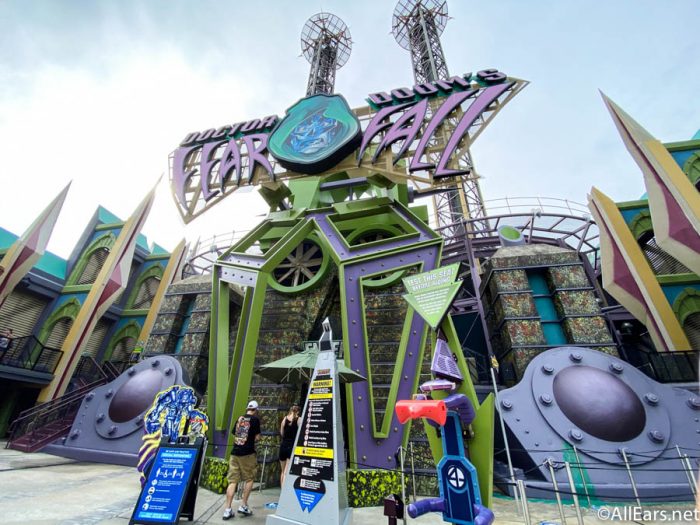 This is another one that isn't quite in the league of the other Marvel attractions — although you can usually ride it without waiting in much of a line!
The Amazing Adventures of Spider-Man
Now we're getting into the big league when it comes to Orlando's Marvel attractions. The Amazing Adventures of Spider-Man is a motion simulator dark ride where you face-off alongside Spider-Man against some of his greatest villains. It's a popular attraction at Universal and has been since it opened in 1999. Yep, it still holds up 23 years later with our readers giving it an 8.08 out of 10!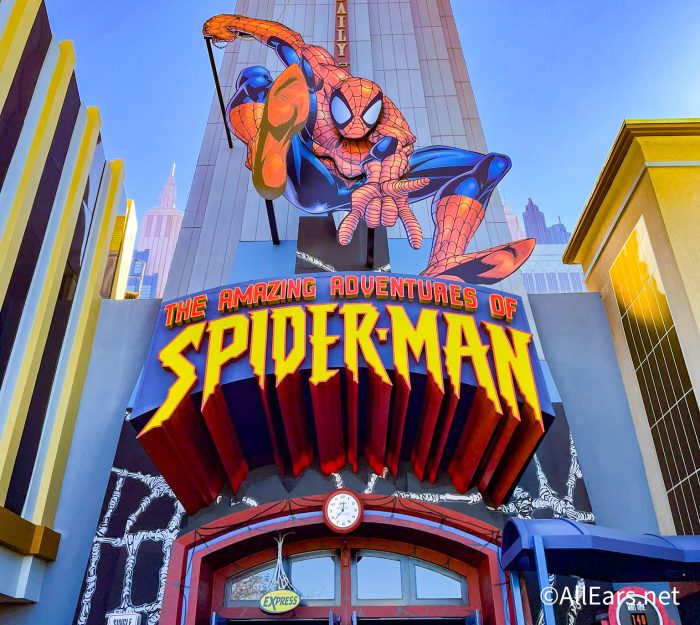 This attraction perhaps comes closest to the impressive theming of Cosmic Rewind. It has an immersive queue and the attraction itself uses a combination of physical effects and screens to really immerse you in the story — much like Cosmic Rewind. Still, we think Cosmic Rewind might edge this one out for the thrill factor and for the fact that the physical sensation of a rollercoaster is a bit more fun than being shaken around in a small car.
The Incredible Hulk Coaster
The Incredible Hulk Coaster is one of the most popular rollercoasters at Universal Orlando, which is saying something with Velocicoaster and Hagrid's Magical Creatures Motorbike Adventure just steps away. The ride is a launched rollercoaster that is supposed to simulate what it feels like to turn into the Hulk and it is very thrilling. Our readers have given it an 8.27 out of 10 making it the top-rated Marvel ride at Universal Orlando.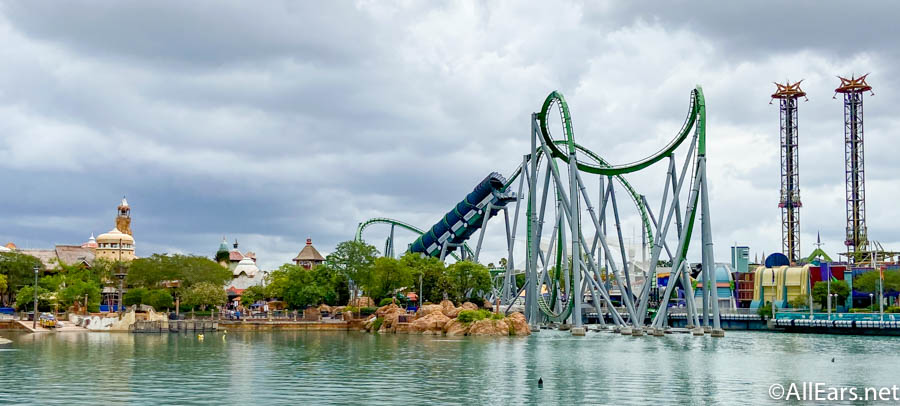 This ride is certainly the one that comes closest to Cosmic Rewind. The queue has impressive theming like Cosmic Rewind's and for rollercoaster fans, it's much more thrilling than Disney's new ride. You're going faster, you're upside down, and it's certainly intense. Cosmic Rewind is a little bit thrilling, and it is in the dark which adds to it, but it's not nearly as thrilling as Hulk. Still, as an overall package, Cosmic Rewind's theming and ride experience might edge Hulk out as it's more of a story coaster akin to the Hagrid's coaster.
So, is Cosmic Rewind the best? 
For many members of our team, yes, Cosmic Rewind is the best Marvel-themed ride in Orlando. It's thrilling, immaculately themed, funny, and just an all-around blast. However, that doesn't mean it will be everyone's favorite of the five.
After all, true thrill-seekers might prefer the adrenaline rush of Hulk, longtime Spider-Man fans might never pass on an adventure with their hero, families with little ones might prefer the accessibility of Storm Force, and there might even be some drop tower fans who swing for Doctor Doom.
Overall though, Cosmic Rewind has the broadest appeal of these rides and the most impressive details. So, when you get a chance to ride it, you'll have to let us know which is the best for you!
Join the AllEars.net Newsletter to stay on top of ALL the breaking Disney News! You'll also get access to AllEars tips, reviews, trivia, and MORE! Click here to Subscribe!

Which Marvel ride do you think is the best? Tell us in the comments!