Let's just say that a lot has changed at Disney World since the resort reopened in 2020 after its temporary closure.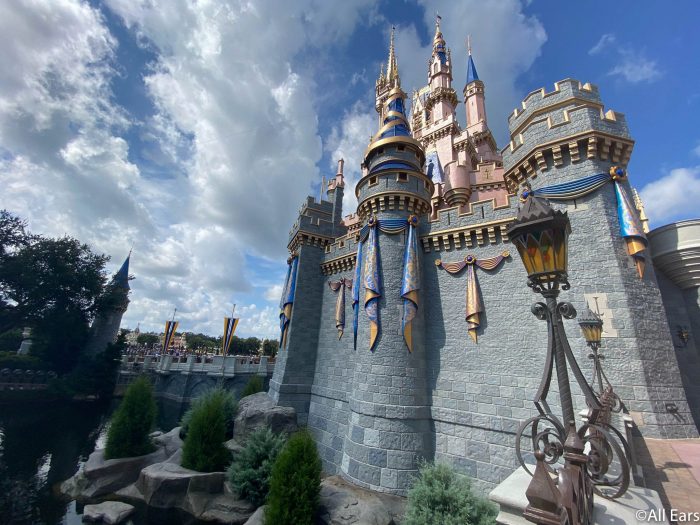 And although we're starting to see the return of many entertainment options and activities, others still haven't resumed.
In addition to attractions, there is a lot of stuff to do at Disney World, even right now. So here's a full list of all the activities that are available at the resort.
Capture Your Moment
Earlier this year, Disney World announced the new Capture Your Moment service that allows you to book a private session with a PhotoPass photographer. So if you need to catch that perfect moment at the parks, here's your chance!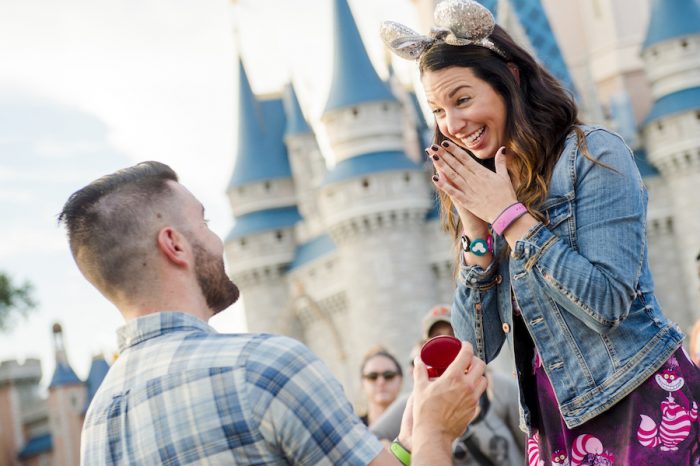 The new service is currently available at Magic Kingdom and Disney's Animal Kingdom.  For $50, you can book a 20-minute appointment with a PhotoPass photographer during normal park hours.
Dessert Cruise
As of September 18, one of the best ways to view fireworks at Magic Kingdom is returning! The Ferrytale Desserts and Fireworks Cruise will sail you around Seven Seas Lagoon, where you'll learn fun stories about the park. You'll also have access to a selection of specialty drinks (both alcoholic and non-alcoholic) and desserts.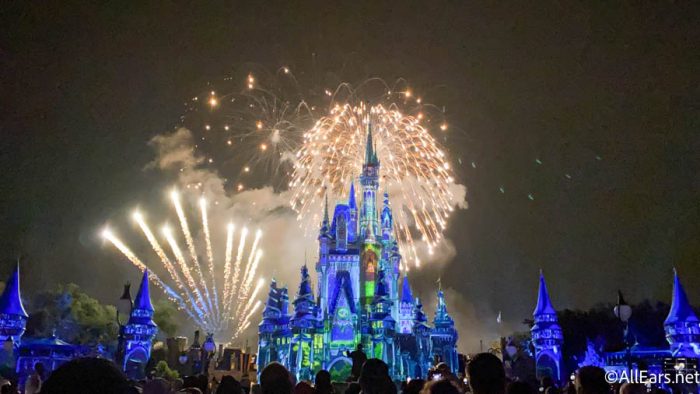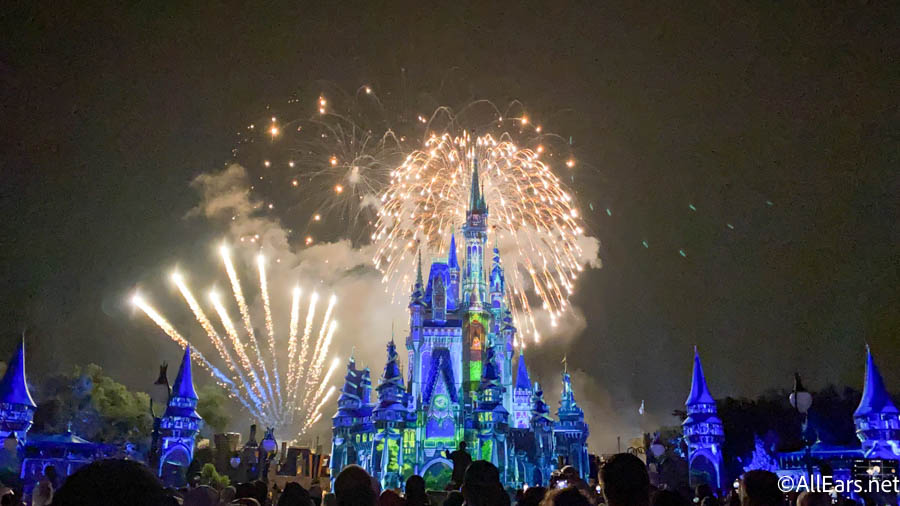 The cruise is $99 for adults and $69 for children ages 3 to 9. This price covers all drinks, treats, and some fun activities onboard for kids, along with "Mickey Vision" glasses that will give you a new perspective on Magic Kingdom's fireworks.
Pascal Scavenger Hunt
So what about an activity that's 100% free (well, free if you have a park ticket)? If you find yourself around the Tangled restrooms in Fantasyland at Magic Kingdom, you'll discover a ton of hidden Pascals in the area! Can you find them all?
We won't spoil the scavenger hunt for you, but at least 10 Pascals are hiding all around the area — happy hunting!
EPCOT Festival Scavenger Hunts
Every EPCOT Festival brings a scavenger hunt that is fun for the entire family. And each festival has its own theme — for example, the EPCOT Food and Wine Festival sends guests out to search for hidden Remys. The Festival of Holidays sends guests in search of hidden Olafs! The EPCOT Festival of the Arts scavenger hunt sends guests on a search for art. And the EPCOT Flower and Garden Festival challenges guests with a hunt for Spike the Bee.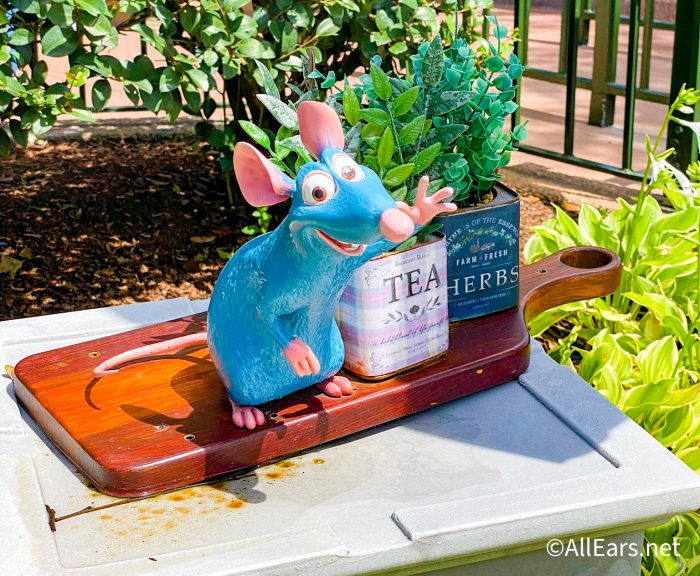 There's also a fun Easter Egg hunt just before Easter! And EVERYONE who purchases a festival scavenger hunt map and completes the scavenger hunt gets a prize (and they're usually pretty nifty)!
Have you ever wanted to build your own lightsaber? Well, you need to head straight to Savi's Workshop (reservations highly recommended) at Star Wars: Galaxy's Edge and indulge in an experience that will make you feel like the Force has chosen you to become a Jedi.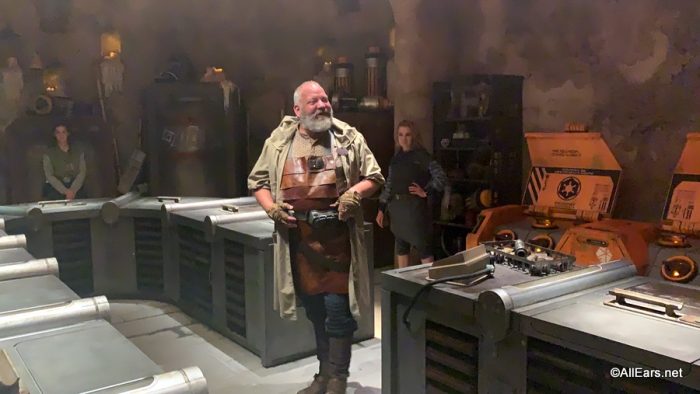 The cost is $199.99, but you get way more than a lightsaber with that price — you get a Star Wars experience you're not soon to forget.
But if you'd prefer to build your own droid, head on over to Droid Depot, also in Star Wars: Galaxy's Edge. For $99.99, you can build a custom remote-control droid of your very own!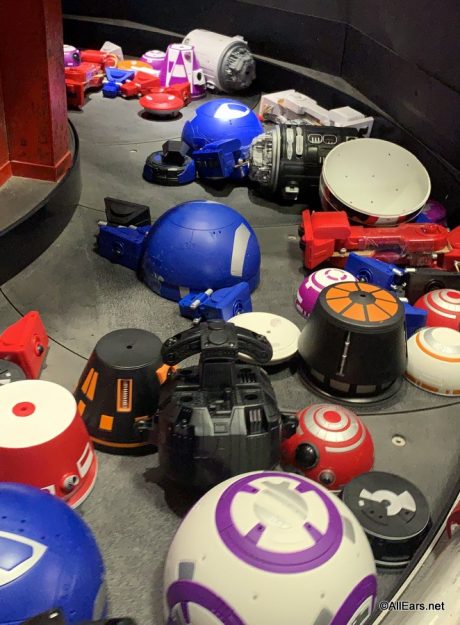 For an additional cost, you can also add personality chips, color stripes, and accessories. Reservations are also highly recommended for this experience.
If you take the Wildlife Express Train to Rafiki's Planet Watch, you'll be able to get some actual one-on-one time with animals at Animal Kingdom's Affection Section. You'll be able to pet some pigs, sheep, and goats!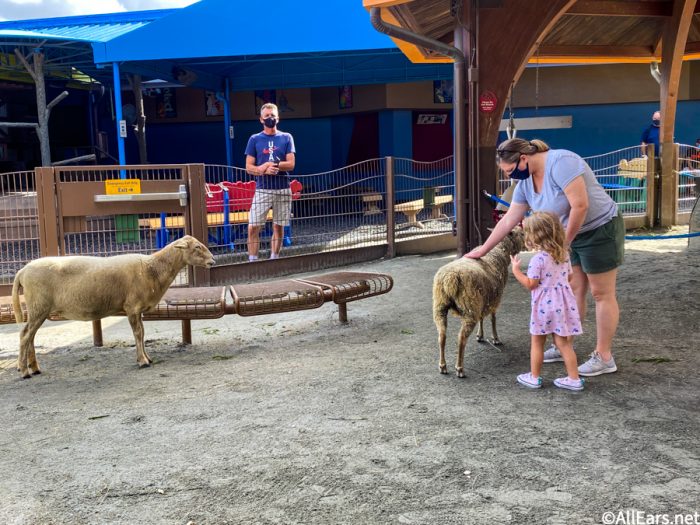 And it's entirely free as long as you have a park ticket to get into Animal Kingdom. It's a fun activity for kids, and adults enjoy it, too!
Veterinary Treatment Center
Also over at Rafiki's Planet Watch, you can watch real-life veterinarians work with some of Disney's animals. Have you ever seen a Gila Monster get an MRI? Have you ever seen a bird get a check-up? If not, you may see these (and more!) happen in the center.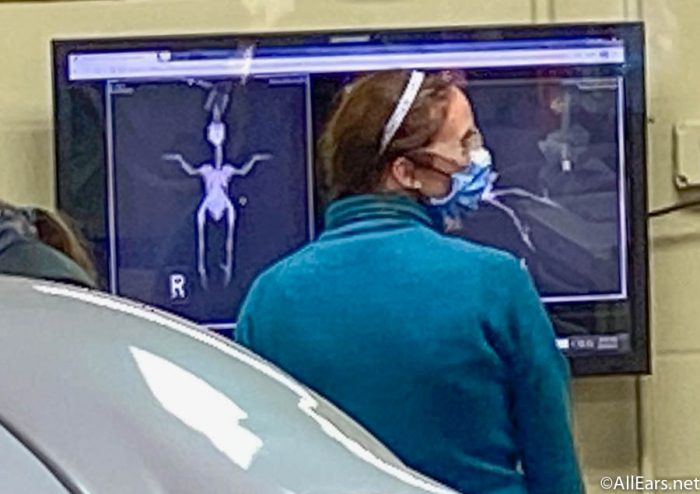 This is one of the most fascinating things you can do at Animal Kingdom, and no two visits are alike.
Another awesome activity you can participate in at Rafiki's Planet Watch is the Animation Experience. This is where you can learn to draw some of Disney's most popular characters in a lesson led by a Disney character artist.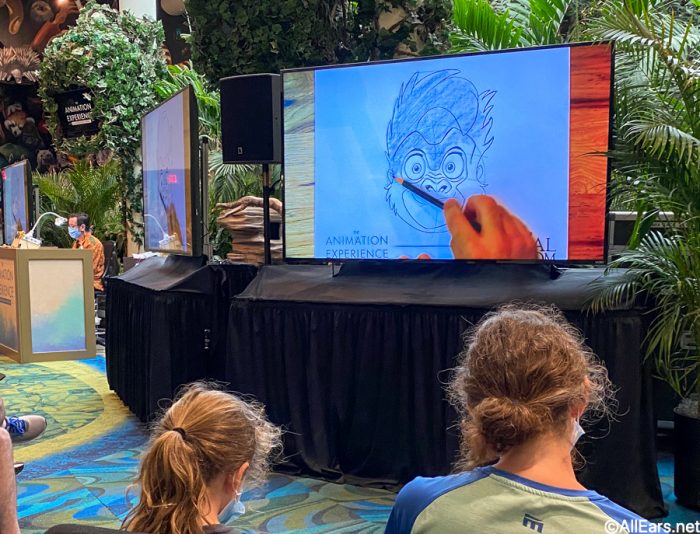 So grab your pencil and paper, because it's time to start drawing Disney-style. The class takes about 20-25 minutes and at the end of it, you'll get to keep your sketch as a souvenir. All supplies are also included, which is pretty amazing considering this activity is also free.
If you've ever wanted to see Disney Springs from above, you might want to consider a short trip in the Aerophile Tethered Balloon. The balloon takes guests 300 feet into the air above the waterfront for around 8-10 minutes.
Even better? It's a relatively inexpensive activity — just $20 for adults and $15 for children ages 3 to 8. AND if you visit before 10AM, tickets are only $10 per person, regardless of age. It's like Soarin', but for real!
Or if you'd prefer to just get in a car and float — yes, we said float — around Disney Springs, you can hop in one of the Amphicars that will take you from land to sea in a few minutes flat! And these are VINTAGE cars specifically designed in the 1960s to be amphibious.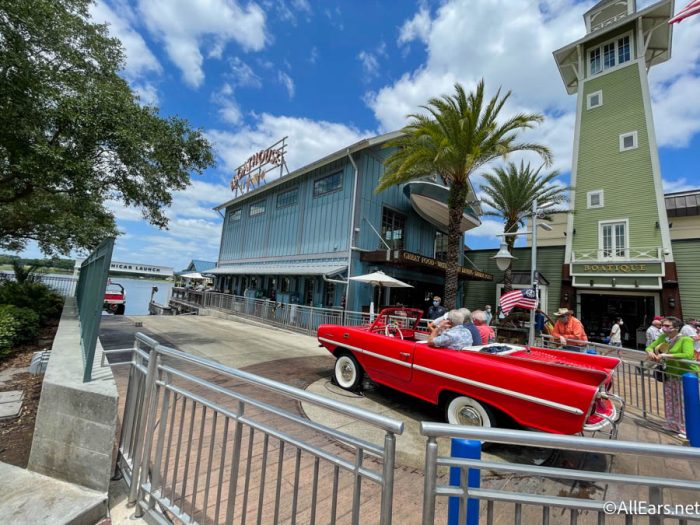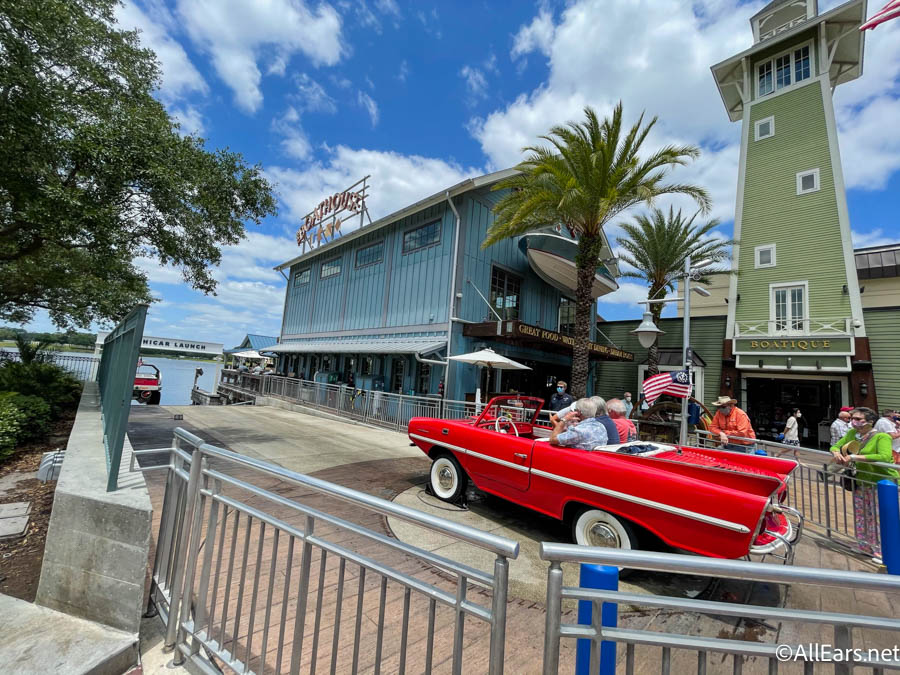 Guests can take a 20-minute guided tour on the waters of Lake Buena Vista in an amphicar for $125 per car, with each car accommodating 3-4 people. Tours are available to be booked from 10AM to 10PM daily, depending on weather.
Bowling
How about a round of bowling? It's an activity that's fun for the whole family. And if you go to Splitsville Luxury Lanes, you can indulge in some bowling AND have some pretty good food, too!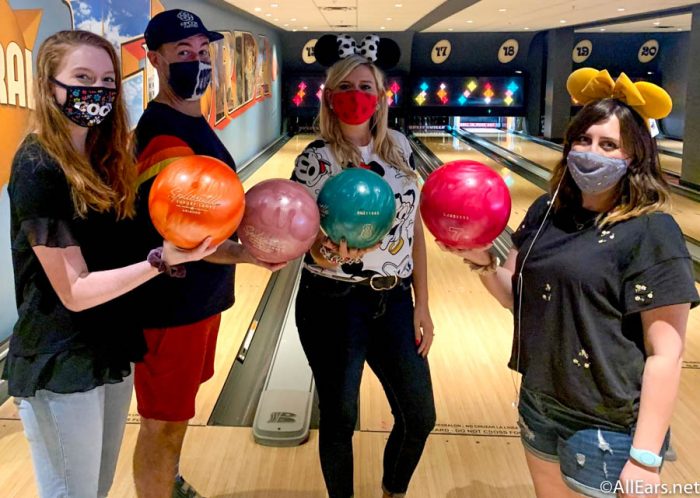 The current price for bowling at Splitsville is $15 per person if you're bowling on a weekday before 4PM and $20 per person after 4PM and on weekends. The cost includes bowling plus shoe rental.
Cirque du Soleil Drawn To Life
Although Cirque du Soleil Drawn To Life was originally supposed to debut at Disney World in 2020, it was delayed due to the global health pandemic. However, the show will finally premiere on November 18, with tickets on sale now.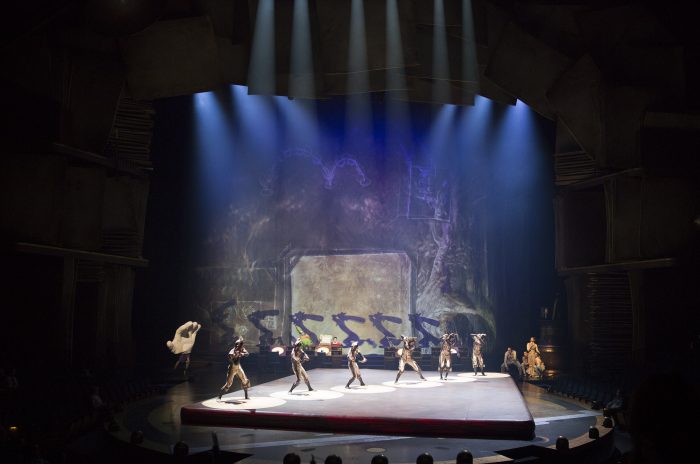 The new show is inspired by Disney animation art and will feature original animations, acrobats, and choreography inspired by nostalgic Disney moments. Tickets range in price from $185to $85 depending on theatre seat selection.
Horseback Riding
There's nothing more relaxing than riding horseback through some lovely Disney wilderness scenery. And you can do just that at Tri-Circle-D Ranch at Fort Wilderness. Pony rides are even available for the kids.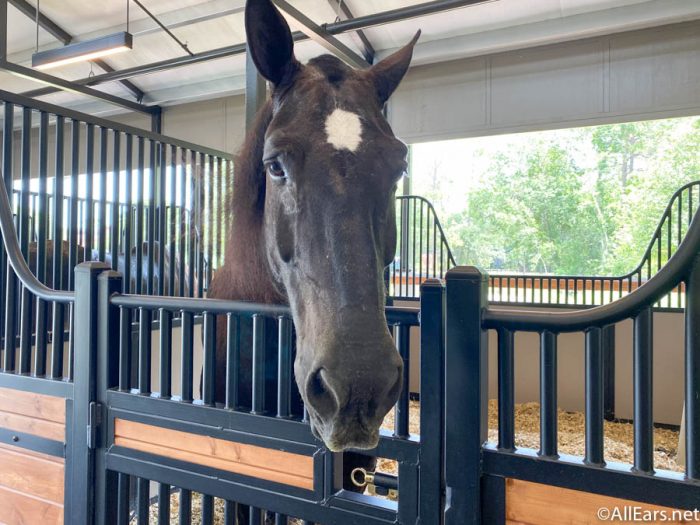 Note that you must make an appointment for pony rides, but walk-ups are accepted for horseback riding. The 45-minute horseback trail ride is $55 per person.
Wilderness Back Trail Adventure
For those of you who like Segway tours, there's a whole Segway tour called Wilderness Back Trail Adventure at Disney World that takes you around the Fort Wilderness resort area. You will navigate more than just paved surfaces (you'll be Segwaying down some dirt paths, too), with a fun Disney tour guide that will keep you entertained through the 2-hour tour.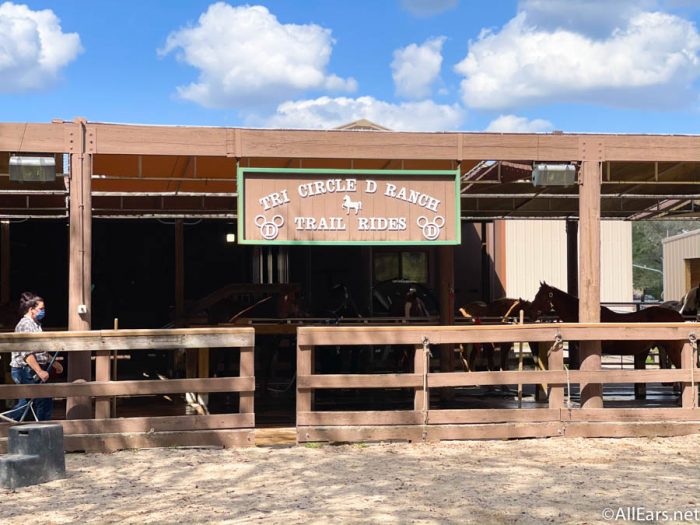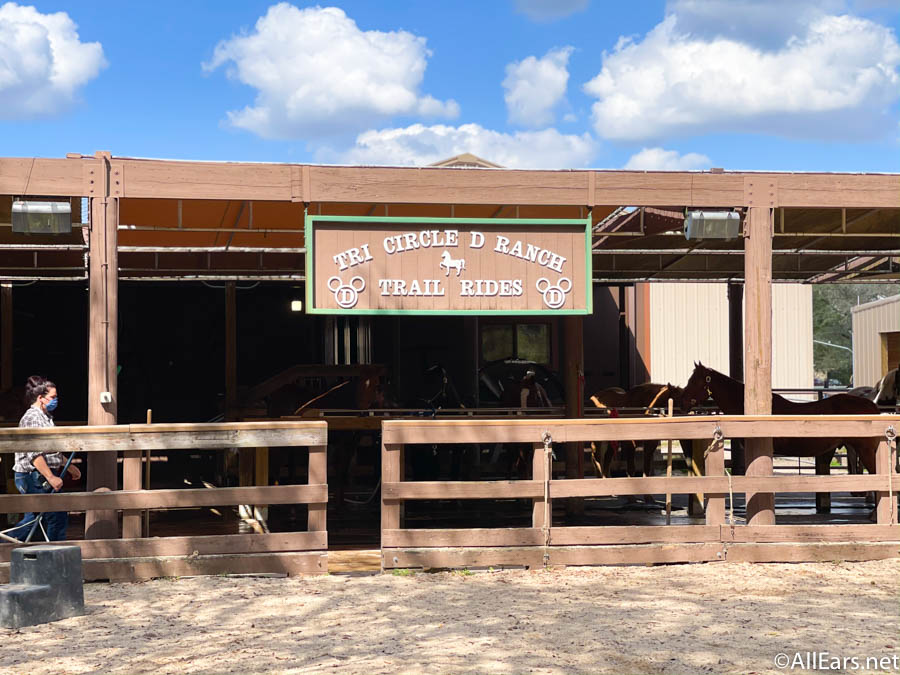 Note that riders must be 16 years old and everyone will receive 30 minutes of training on how to ride a Segway first. You'll also be fitted with a safety helmet and headpiece so you can always hear the guide. The tour is $90 per person.
Fort Wilderness Archery Experience
You can channel your inner Merida at Fort Wilderness, too. Just head to the Bike Barn for an archery experience that will teach you all the best pro tips so you'll be shooting for your own hand in no time! Although reservations aren't required, they are highly recommended.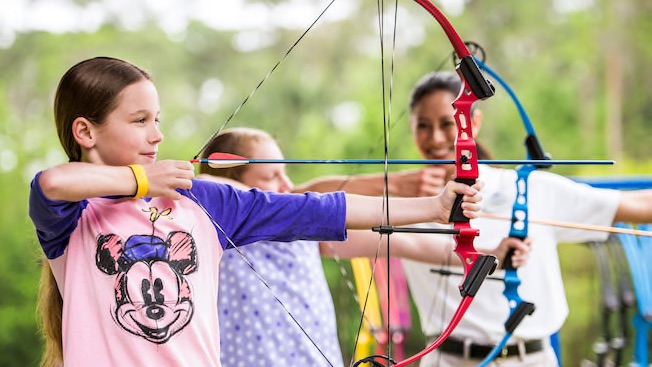 This 75-minute experience is $45 per person, and that includes a lot of time getting a chance to fire your arrows at targets.
Animals
Did you know you can see wild animals outside of Animal Kingdom? Animal Kingdom Lodge has entire areas on its property devoted to animal watching. You can view zebras, antelope, giraffes, birds, and more just living their best life on the savanna that surrounds the hotel.
Forget people watching — at Animal Kingdom Lodge, animal watching is where it's at. And best of all? It's free!
General Resort Activities
If you're looking for something fun to do at your Disney World resort, you'll find plenty of activities. Many resorts post trivia for guests, as well as offer up activities like crafting and painting.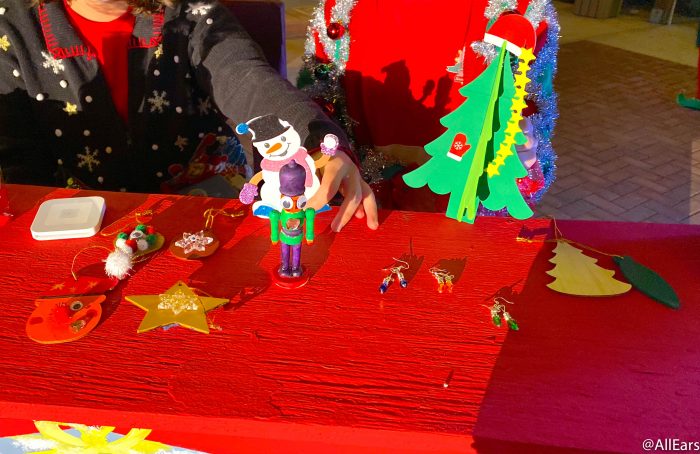 And if you're wanting to watch a Disney movie on vacation, many Disney World resorts also host Movies Under the Stars where you can see a Disney film on the big screen outdoors!
Other
So wait…you want MORE activities that are available right now? Well, if you've got the cash to spare, why not consider a VIP Tour of Disney World? You'll get a tour guide that will take you through Disney Parks and fill you in on all the secrets behind the magic.
Plus you'll get to skip the line to ride some of the most popular rides at Disney World — no boarding pass needed.
Golf
If you're into any kind of golf, you're sure to find exactly what you're looking for at Disney World. The resort hosts three 18-hole world-famous golf courses sure to please any avid golfer. This includes two pro-service golf shops, along with private golf instruction by PGA Pro Staff available by appointment.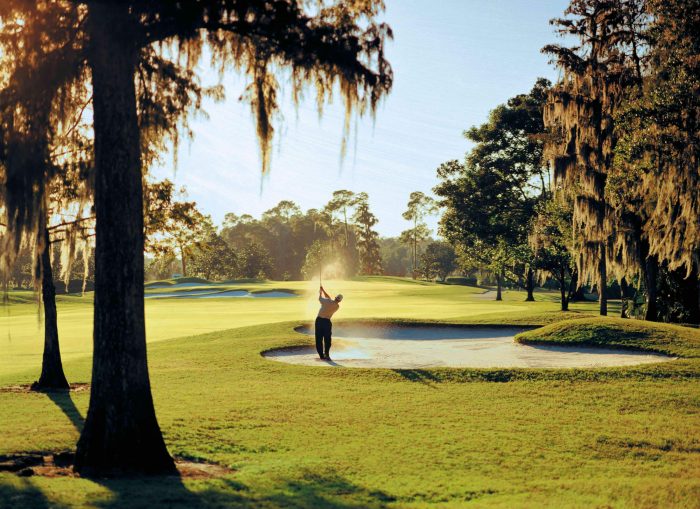 If Miniature Golf is more your speed, there are two miniature golf courses: Winter Summerland and Fantasia Gardens. And if you're into Foot Golf, there's a course dedicated to that, too!
Fishing
You can get a guided fishing excursion or dockside fishing experience on Disney World's many waterways. These are guided catch-and-release outings that lets you fish for bass any day of the year.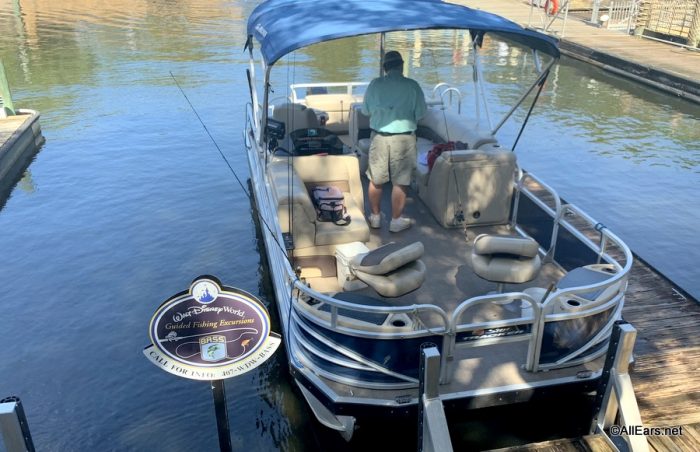 Both two and four hours excursions are available, and each includes a knowledgeable guide as well as all the equipment you'll need to catch The Big One!
Here's a fun activity you can do throughout your entire Disney World trip — hunting for Hidden Mickeys! Here's the thing — there are Mickeys everywhere at Disney World and some of them are pretty hard to find. So challenge yourself to search for Mickeys everywhere you go.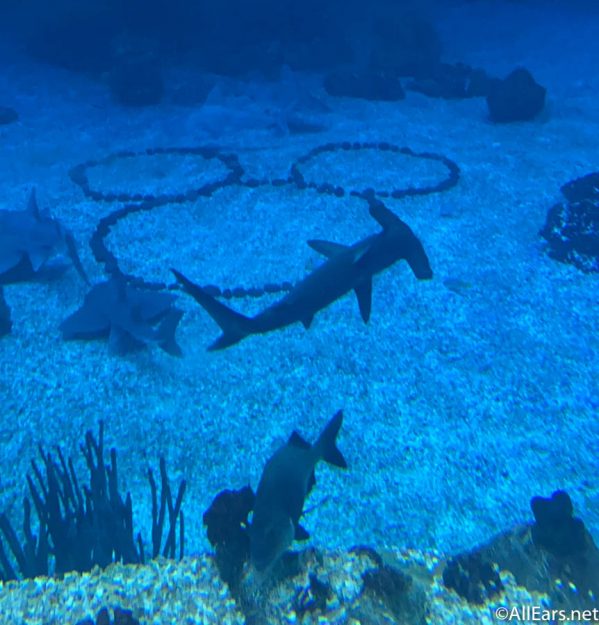 And you can even make it a game with your family by keeping a running list of all the Mickeys everyone has found.
So although some activities have still not returned to Disney World, there is still plenty for you and your family to do while you're there. We hope this gives you some fun ideas for your next trip and we'll keep sharing more tips and tricks to make your vacation the most magical ever.
What's your favorite activity at Disney World? Let us know in the comments!
Join the AllEars.net Newsletter to stay on top of ALL the breaking Disney News! You'll also get access to AllEars tips, reviews, trivia, and MORE! Click here to Subscribe!