EPCOT's World Showcase brings tens of millions of tourists in from around the world to experience global culture, cuisine, and entertainment. The "back half" of EPCOT is definitely one of the most iconic destinations in all of Disney World! A big draw to World Showcase is the plethora of food and beverages available, of course, but there are tons of other interesting points of interest in each of the pavilions you might not know about!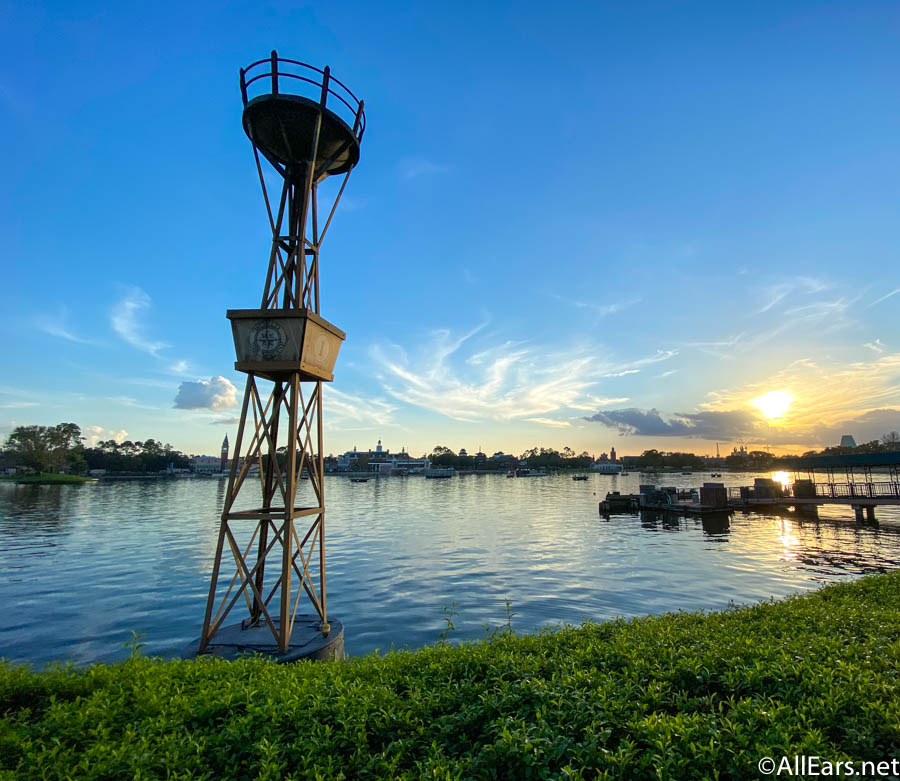 We recently shared one thing you might be missing in each of these countries.
Today, we're going to share MORE unique shopping, entertainment, and attractions from each country to check out next time you're in World Showcase!
Mexico — Plaza de los Amigos
Let's kick off our tour in Mexico! This vibrant, lively pavilion is the perfect way to start our trip around World Showcase. Of course there's plenty to eat and drink, especially at La Cava del Tequila, and there's, of course, Gran Fiesta Tour, but today we're going to focus on the not-so-obvious attractions hidden within the Mexican pyramid.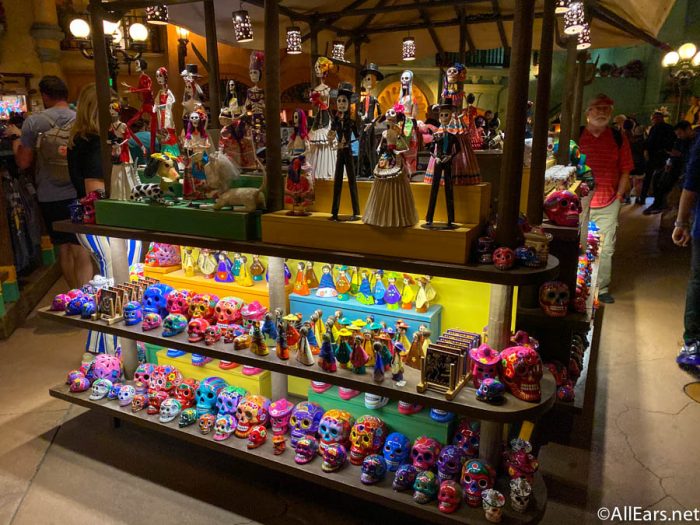 Next time you're in the Mexico pavilion, take extra time to look around the marketplace, or Plaza de los Amigos, to see what's for sale. Shopping is one of our favorite things to do in World Showcase, and it's a recommendation we'll come back to frequently on this tour; many of the shops in World Showcase will carry items you cannot find ANYWHERE else in Disney World!
Fans of the hit Pixar film Coco can also find plenty to do inside the pyramid. If you're on a mission to get to a restaurant or the boat ride, you may walk by and miss the Dia de los Muertos exhibit!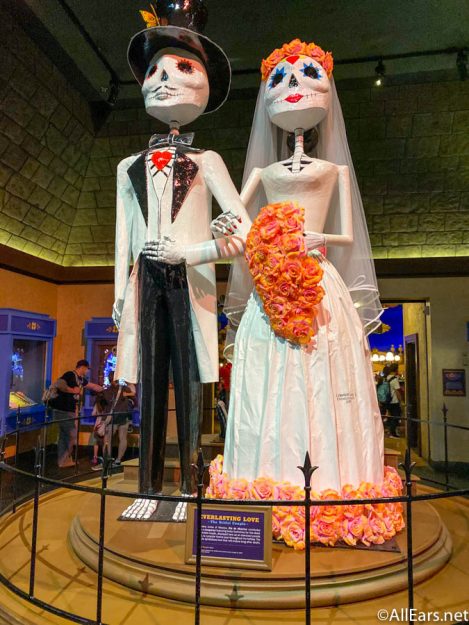 Norway — The Fjording
The Fjording is the main retail location in the Norway Pavilion. One of the first things you'll probably notice is their healthy supply of Frozen merchandise throughout the store. Look more closely, however, and you'll find top-notch apparel and accessories. If you're in the market for a new fragrance, the store carries the Norwegian company Gier Ness. If you happen to be visiting from a cooler climate, you can stock up on winter apparel in The Puffin's Roost as well, with knit sweaters from the brand Dale of Norway and outwear from Helley Hansen available for purchase as well.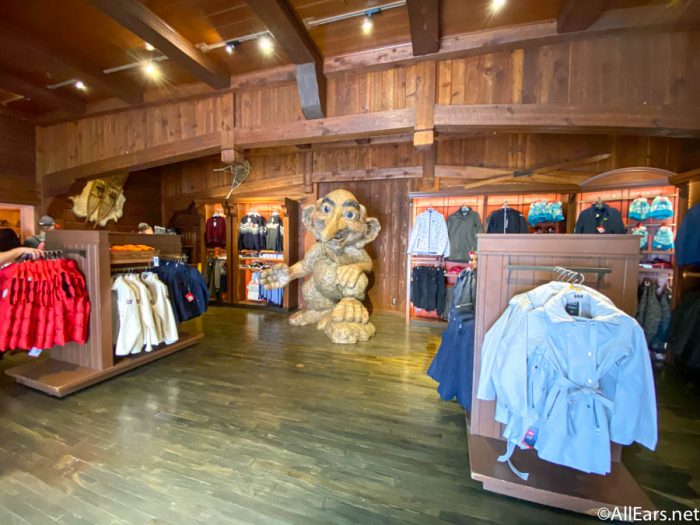 China — Jeweled Dragon Acrobats
Pick up a Times Guide when you enter EPCOT, and be sure to take note of when the Jeweled Dragon Acrobats are performing. With shows taking place throughout the day, this performance group is a lively celebration of Chinese music, dance, and artistry. Shows take place at the front courtyard of the pavilion.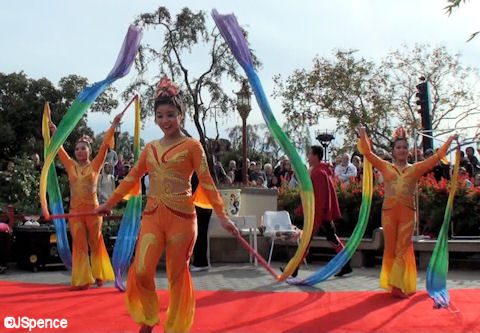 Germany — Die Weihnachts Ecke
It's Christmas all year round in the Germany Pavilion! Pop into Die Weihnachts Ecke, also known as The Christmas Corner, to get into the holiday spirit no matter what month of the year you're visiting! You'll typically find tons of hand-crafted ornaments, nutcrackers, and other holiday decor.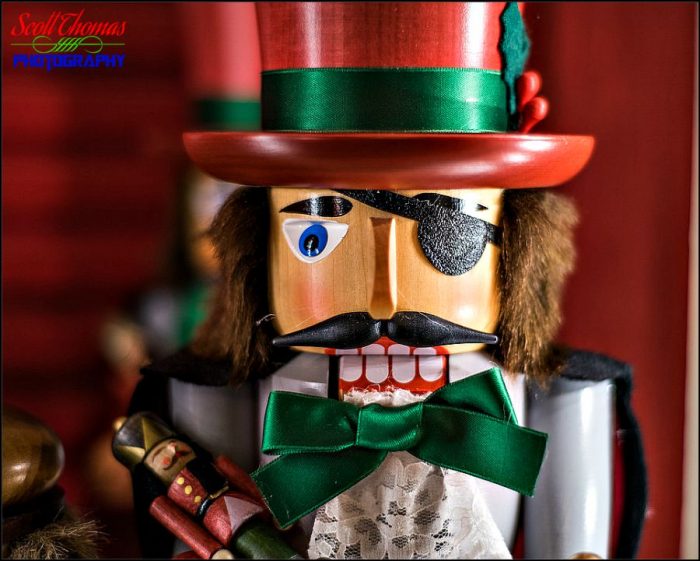 Germany is also the first stop on our tour where we can sign up for the EPCOT Wine Walk. We're bringing back this 'bonus' tip we shared last in our last article because it's a really good deal. For just $32 you get to sample wines in the Germany, Italy, and France Pavilions!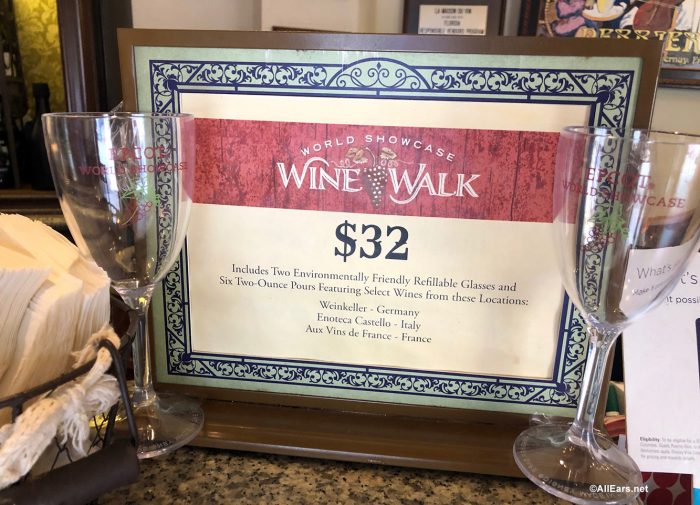 Italy — Il Bel Cristallo
Located next to Tutto Italia, this shopping location is the premiere shopping destination in the Italy Pavilion for all things luxury. The shop is full of stunning merchandise that is worth the trip inside just to take a peek. You can peruse the shelves and browse through fine Italian handbags, Murano glass, and designer clothing and jewelry. Il Bel Cristallo houses some of the most unique and beautiful merchandise in the park!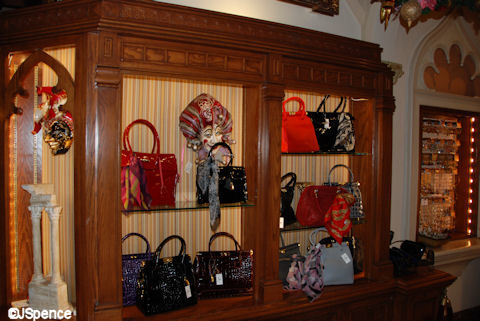 We've reached the half way mark on our trip around World Showcase! What better way to give our feet a break than to check out The American Adventure show. This 28-minute long attraction features dozens of audio-animatronics depicting famous figures in American history, including Mark Twain and Benjamin Franklin. Be sure to spend some time in the rotunda before the show, and catch a performance by Voices of Liberty. Check out the current exhibit on display on the left hand side of the lobby as you enter the building.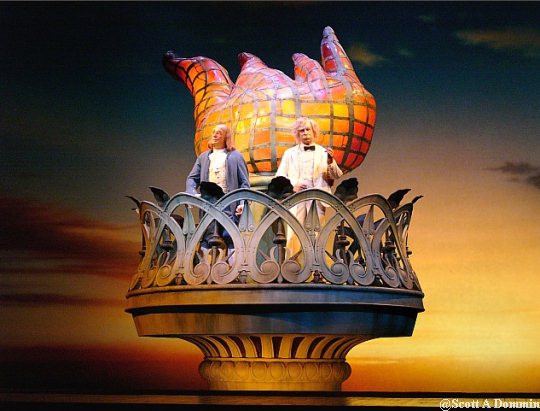 Japan — Mitsukoshi
We briefly mentioned Mitsukoshi in our previous article, so we're going to spend a little more time there on this tour around World Showcase. It's full of unique merchandise that celebrates both ancient Japanese as well as current pop culture. From Pokemon plush dolls to decorative tea sets, there's something for everyone. But there's one part of Mitsukoshi that always seems to draw a crowd.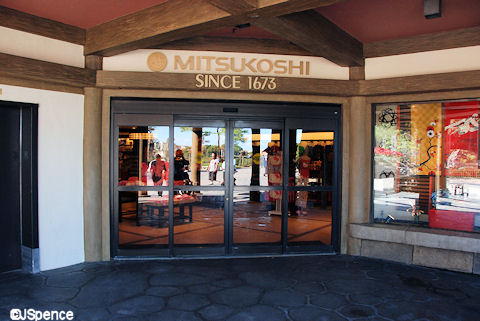 Next time you're in the Japan pavilion, we totally recommend you pick a pearl! This fun, interactive shopping experience has guests choose an oyster for the Cast Member to open, and it all happens with pomp and circumstance. It's always a thrill to watch them measure the size of the pearls!
Morocco — Decorative and Architectural Details
Morocco is one of the most unique pavilions in all of EPCOT. While each country was replicated in a truly authentic fashion, Morocco's pavilion was actually overseen by the country itself. It is the only pavilion in all of World Showcase that can say that! The King of Morocco at the time sent a team of artisans to EPCOT to create the mosaics seen throughout the pavilion. So for starters, we recommend you spend extra time in Morocco to take in the detail of the city square.
Journey deeper into the pavilion and you'll find a row of shops that sell rugs, authentic Moroccan clothing, and leather goods. The shops are unassuming, and they might be easy to miss if you aren't paying attention! While many pass over Morocco to get to France or Japan on either side, we cannot recommend enough that you make a stop here next time you're in World Showcase.
France — Shopping at Plume et Palette & La Signature
The France Pavilion is a fan favorite, and it's clear why that is. There's plenty of activities to keep the entire family happy, from signature dining at Monsieur Paul to grabbing an ice cream cone at L'Artisan des Glaces.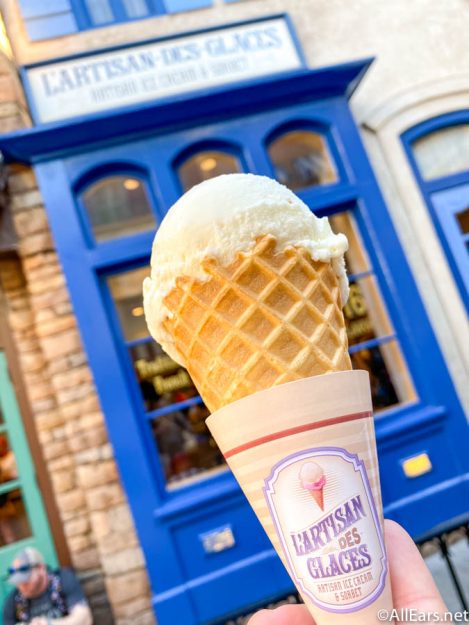 Next time you're in the France Pavilion, make time to see all that there is to see. Beyond the food and beverages, there's some of the best shopping there is in all of EPCOT. Stop into Plume et Palette and peruse through their selection of designer fragrances, including French brand Givenchy. La Signature is right next door and also carries a collection of luxury cosmetics.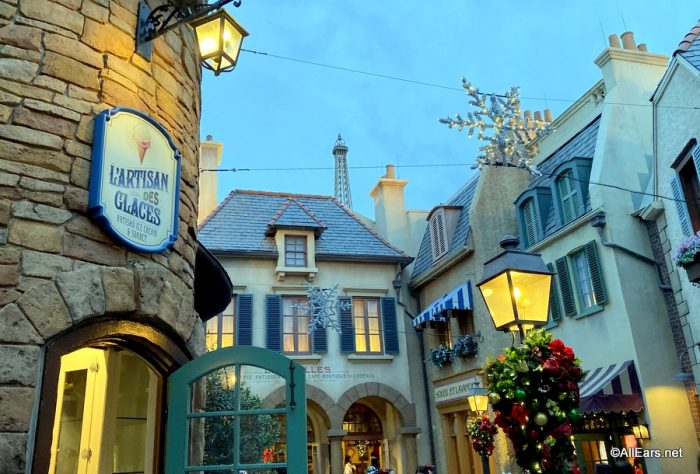 United Kingdom — Historical Research Center
Did you know you can purchase a coat-of-arms in EPCOT? At Historical Research Center, you can look up the history of your last name and purchase custom products with your family's name. So dig up your family tree before your next vacation, and do some research on your family's historic name! They claim to have over one million names in their database, so chances are they can find yours! Historical Research Center is located within The Crown and Crest shop.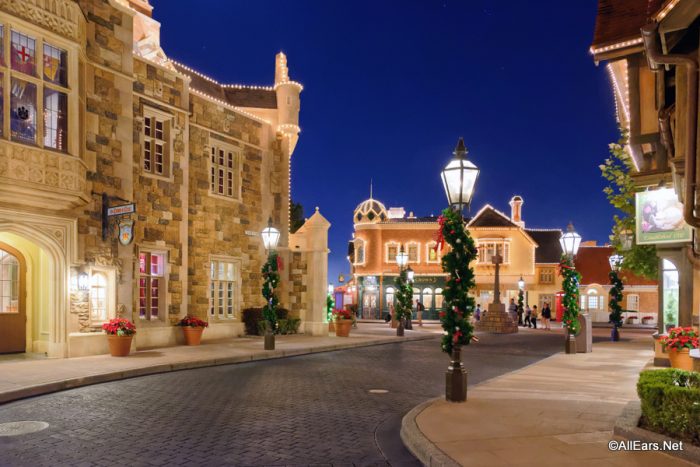 Canada — Canada Far and Wide
Our final stop in World Showcase is Canada! Home to the fan favorite restaurant Le Cellier, this pavilion is one of the quieter stops along our tour. If you are actually looking for a quiet spot to rest, head up toward the back of the pavilion, and you typically won't find any crowds.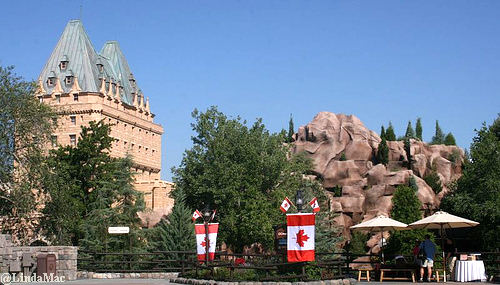 But today we're going to talk all about Canada Far and Wide. This is the newest addition to this pavilion, taking the place of O Canada!, the long-running 360 circle-vision film. This new circle-vision features updated footage but still celebrates the natural beauty and wonder of Canada. Best of all, the film is narrated by Canadian actors Eugene Levy and Catherine O'Hara!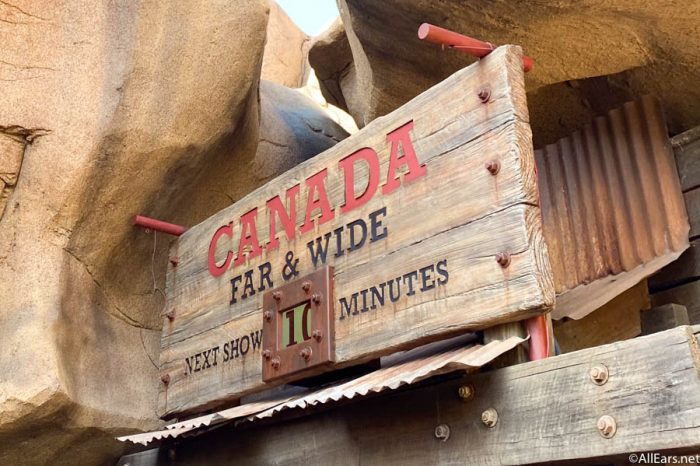 What's your favorite "off the beaten path" activity to do in World Showcase? Let us know in the comments!
Join the AllEars.net Newsletter to stay on top of ALL the breaking Disney News! You'll also get access to AllEars tips, reviews, trivia, and MORE! Click here to Subscribe!