DISCLOSURE: This post may contain affiliate links, meaning when you click the links and make a purchase, we receive a commission.
You might feel like you've become a bit of a Universal Orlando expert over the years after all the trips you've taken to the parks!
While we're sure you've learned MANY helpful tips and tricks along the way, sometimes there are things we just don't always think about during our vacations.
And to make sure you live your best Universal life to the fullest, we're giving you a few tips you may not have considered ahead of your next visit!
How to Skip the Lines
Some people may see the cost of an Express Pass as an add-on that's not worth it. It's similar to Disney's Genie+ program, but not exactly the same, and you might actually want to consider it during the busiest times of the year!
Like Disney's Genie+, you get to use the Express Pass at most of the attractions. That means you don't have to navigate the various tiers, depending on which park you're visiting whenever you're in Universal Orlando. Instead, you have a designated line where you are able to go through the queues quicker compared to the standard line.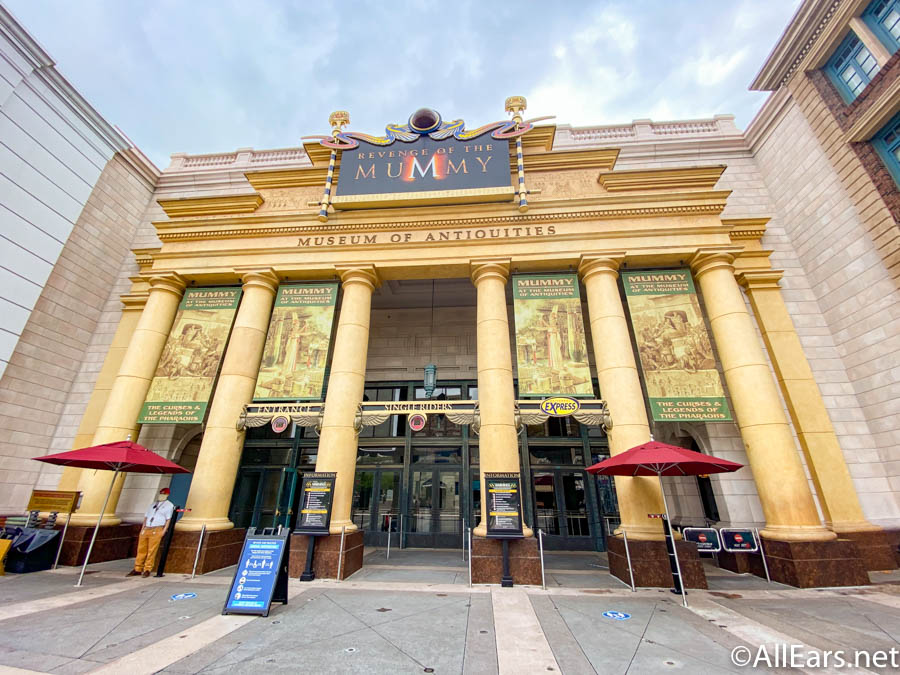 However, it's important to note that you can't use the Express Passes at the VelociCoaster or Hagrid's Magical Creatures Motorbike Adventure. Since they are the biggest E-Ticket attractions in the park, they operate with Virtual Queues (more on that later).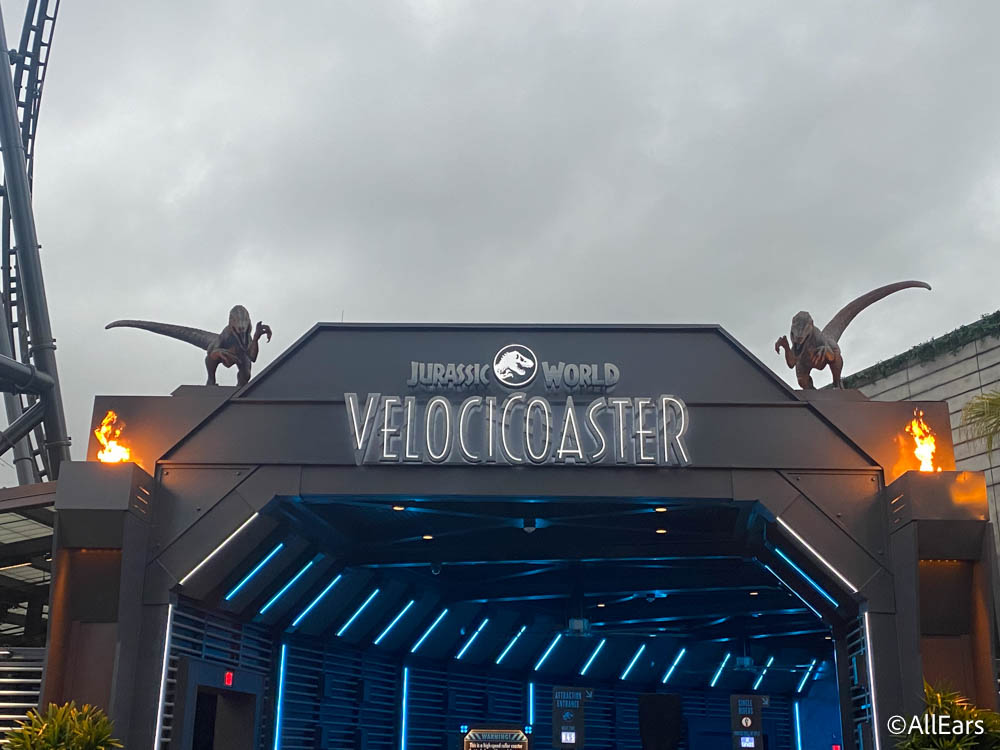 Certain hotels will even give you Express Passes for free for staying there! The Premier Resorts — Portofino Bay Hotel, Royal Pacific Resort, and Hard Rock Hotel — offer the Universal Express Unlimited Pass included for guests visiting (but they'll still need to purchase park admission). Normally, these passes cost $119 per day per person, so they can really pay off for your party!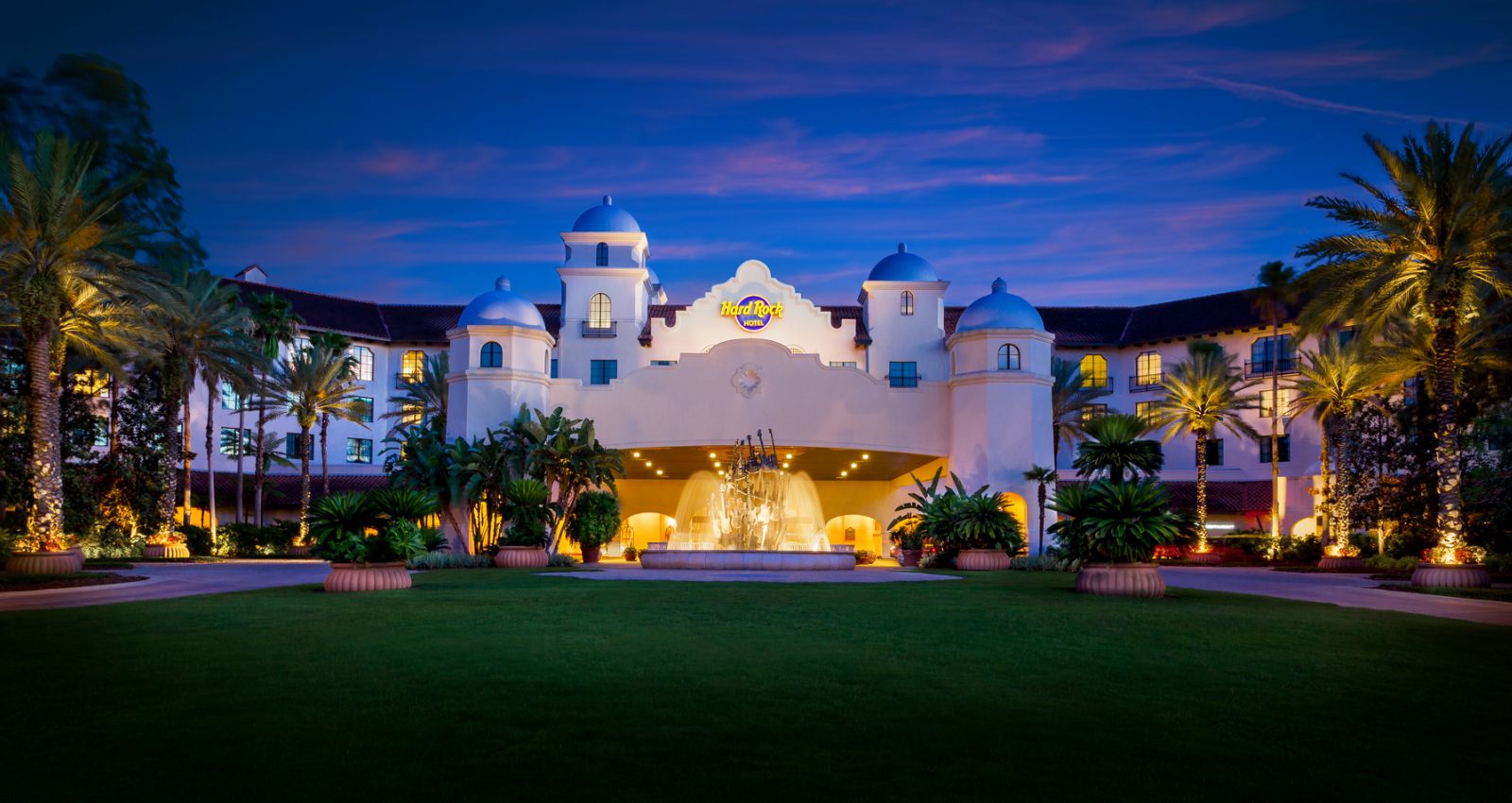 Single Rider can also be a great option when you don't want to wait in huge lines. This is especially the case for individuals heading to the parks on their own or for those who don't mind being separated from the other members of their parties.
We also recommend taking advantage of the Virtual Queues at select locations, as they will allow you to go ride other attractions in the meantime. Then you just have to return to your ride of choice at the designated Virtual Queue window provided through the Universal Orlando app.
Some Lines Are Actually WORTH the Waits
Universal does put plenty of details into some of its queues in order to make them entertaining before you board the attraction! And while you might want to skip the lines at certain times, you'll actually want to go back eventually to spend a few moments looking at everything built into the queues.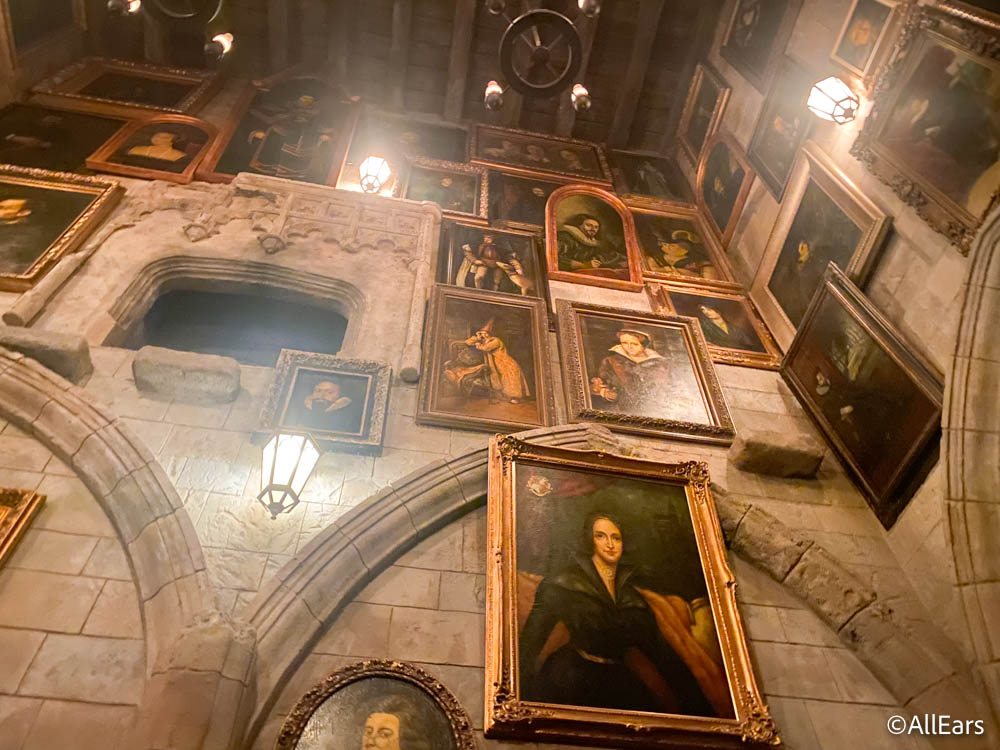 Many of the Harry Potter attractions and the VelociCoaster are actually the BEST spots to scope out hidden details and the overall atmosphere! The VelociCoaster has the pre-show videos with the cast from the films and Mr. DNA explaining the attraction and the pitfalls, of course!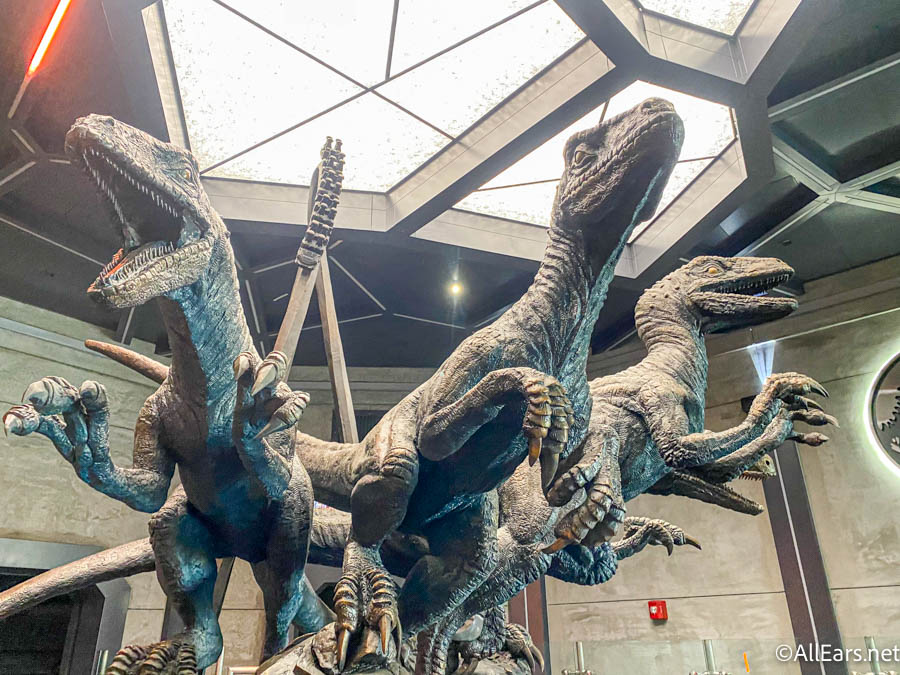 There are also so many blink-and-you'll-miss-them items that reference the movies, so you can spend time looking for all of them. Pro Tip: If you don't go through the standard line, you won't see the Velociraptor animatronic that is INCREDIBLE.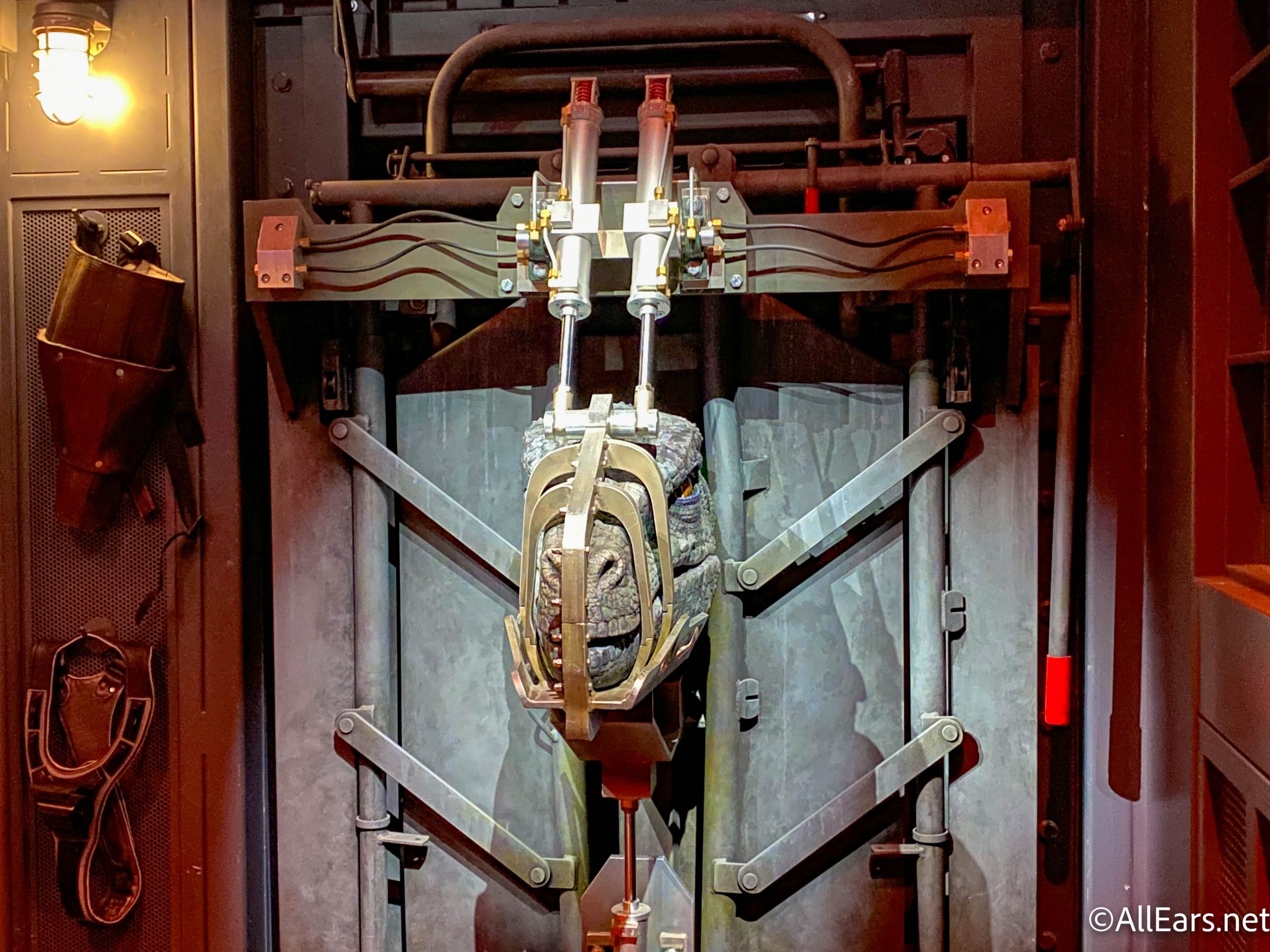 The Wizarding World of Harry Potter's biggest attractions have queues that are almost as cool as the rides themselves… almost! Guests are able to actually enter Hogwarts on the Forbidden Journey (everyone's dream). And the details are beyond anything you'll find elsewhere from the moving portraits to the projection work of the characters and even the Sorting Hat!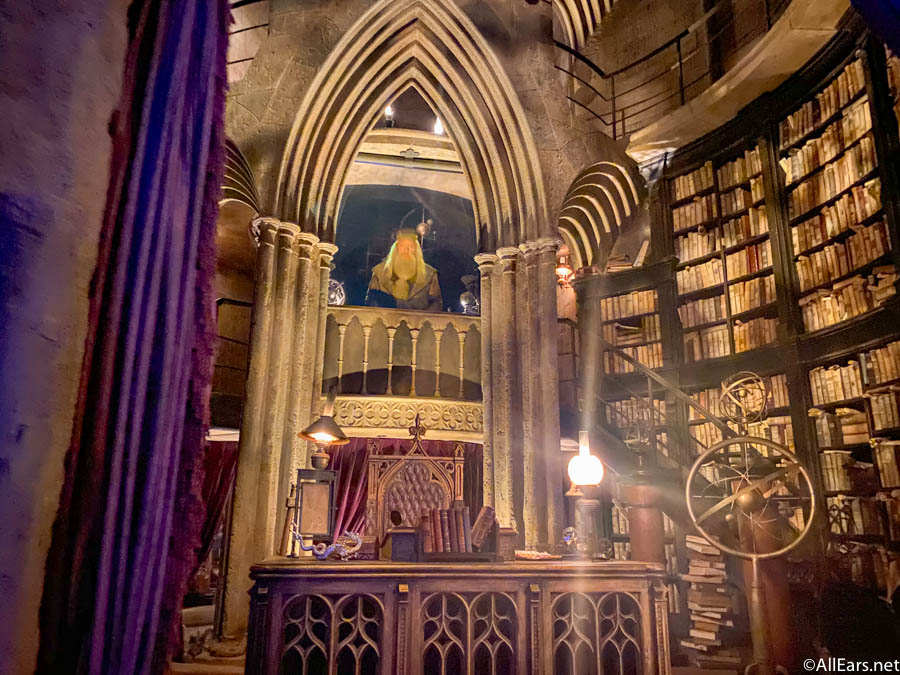 At the Escape from Gringotts, you travel deep below the streets of Diagon Alley to explore the famous bank. It's an awesome experience when you actually get to admire the Goblins in the bank area before going down the staircase to see the pre-show with Bill Weasley. And you can also keep an eye out for fun details in the lower levels of the bank, like Harry and his friends walking behind the closed doors!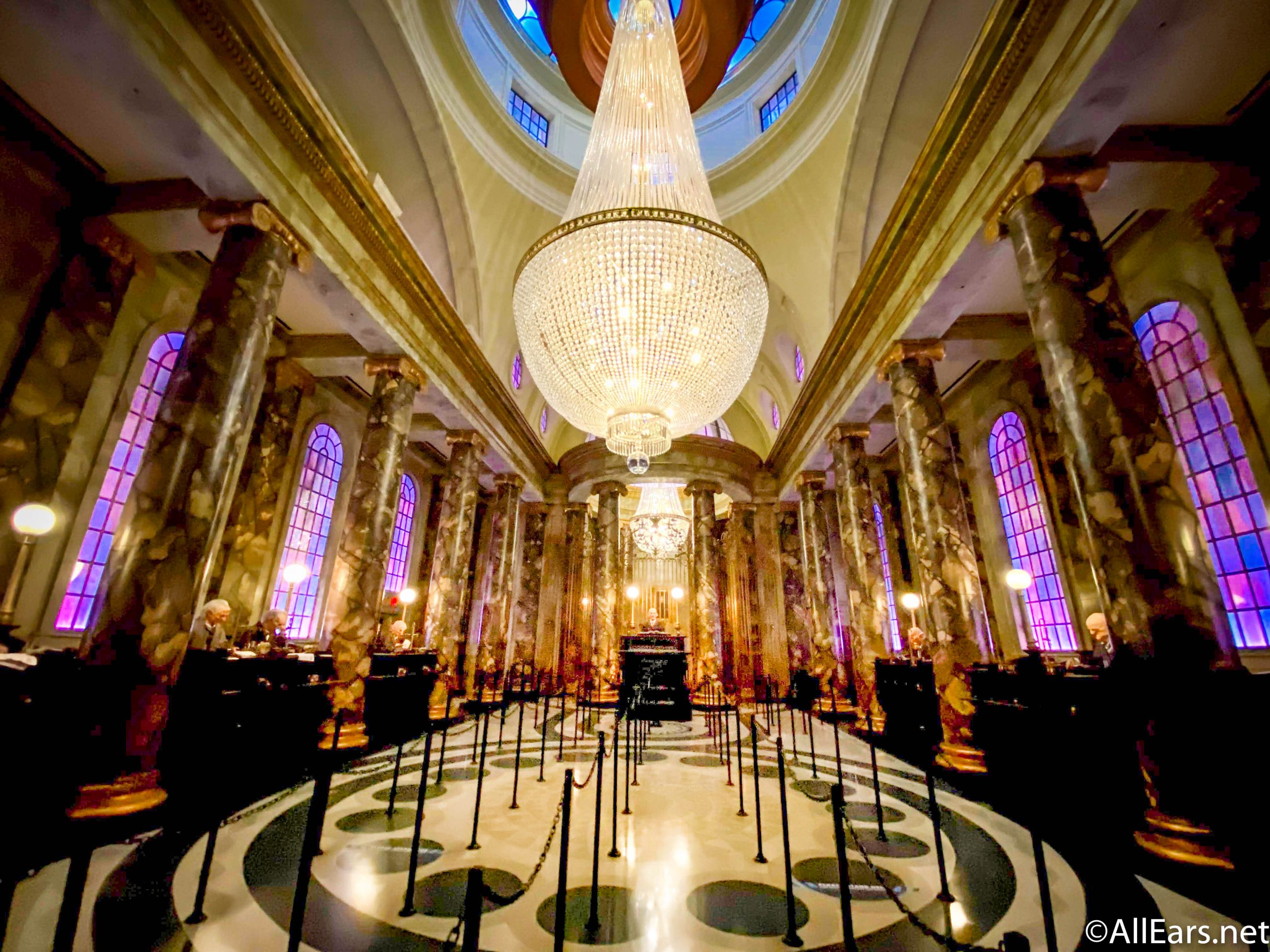 Hagrid's Magical Creatures Motorbike Adventure may be the most visited Harry Potter attraction, but you may not want to be so hasty in rushing through the line! The pre-show features Hagrid and Arthur Weasley together as they explain the premise for the attraction. Plus, the sets are also awesome, where you can find a few hints about the magical creatures you're going to encounter during the ride!
Annual Passes Might Be a Better Option Than Tickets
We know that the Annual Pass title might put dollar signs in your eyes, but Universal's options work with just about every budget! The prices for a few days or more in the parks are actually equal to some of the Annual Pass options. So if you plan on heading to the parks more than once a year, it might be more worth it for you to opt for the Annual Pass instead. Plus, you get benefits in the parks, including buttons, discounts, and even a free Halloween Horror Nights ticket for certain levels! Curious about the breakdown of costs and benefits? Read our post here!
Water Rides That Aren't a Joke
While you might get somewhat wet over on Splash Mountain or Kali River Rapids, we promise you that Universal's water rides are NO joke. When we recommend bringing your ponchos, open-toed shoes, and other rain gear, we aren't kidding! Dudley Do-Right's Ripsaw Falls has multiple drops that get you drenched along the way, not to mention the GIANT one at the end with a double-dip drop. Guests can even use water guns along the side to shoot water at you during the last few moments!
Popeye & Bluto's Bilge-Rat Barges, on the other hand, is much more like a rapids ride since you WILL get wet — no question about it. But Popeye's will probably get you soaked from head to toe, so be prepared to wear appropriate clothes and shoes to avoid sloshy tennis shoes and dripping tee shirts!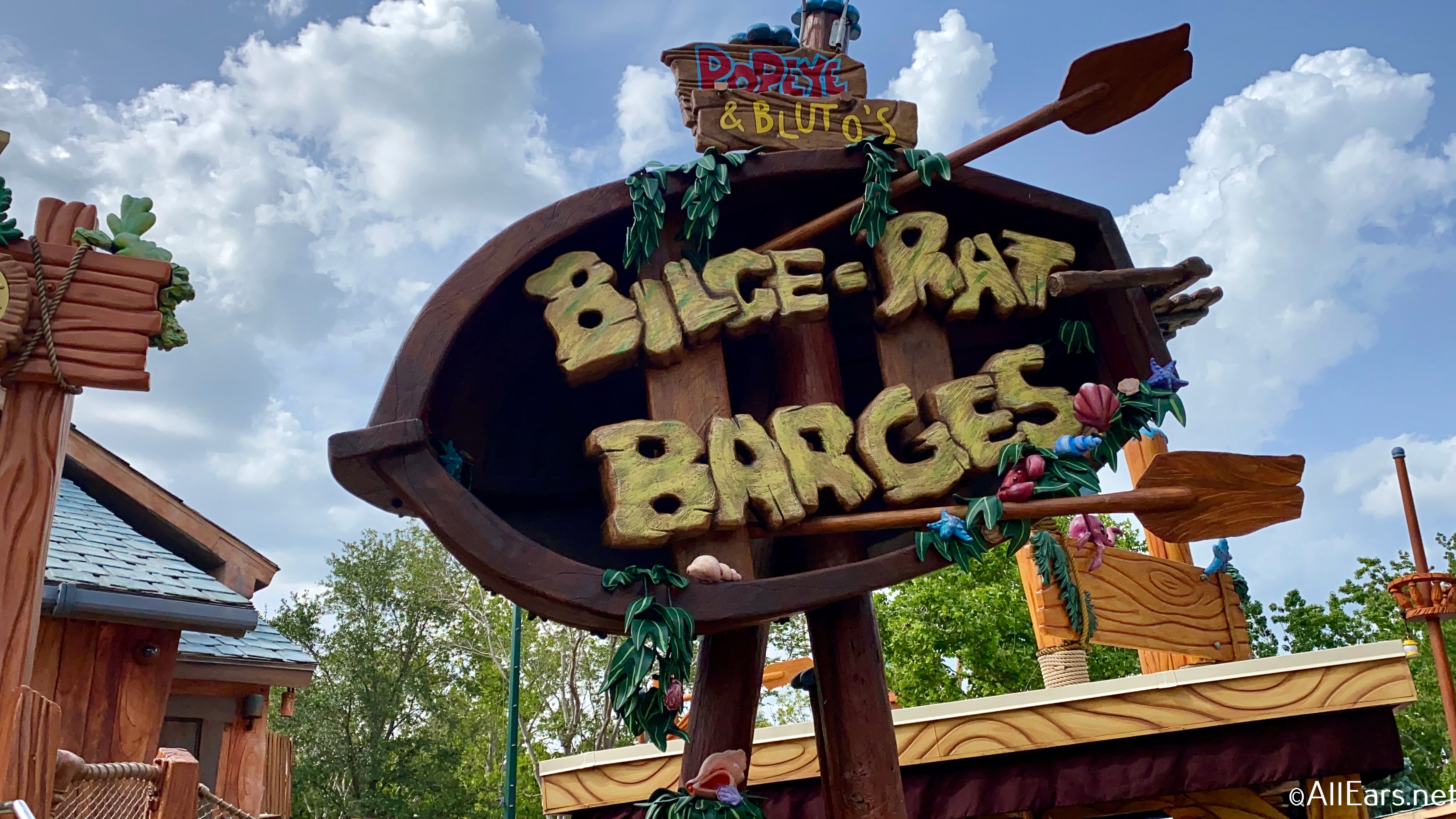 Last but not least, the Jurassic Park River Adventure is a journey in its own right as you witness peaceful dinosaurs and narrowly avoid big baddies. Yet the drop at the end as you barely miss the escaped T-Rex may get you wet with that big splash! We even had our masks fly off at one point, when Universal first reopened to guests last summer!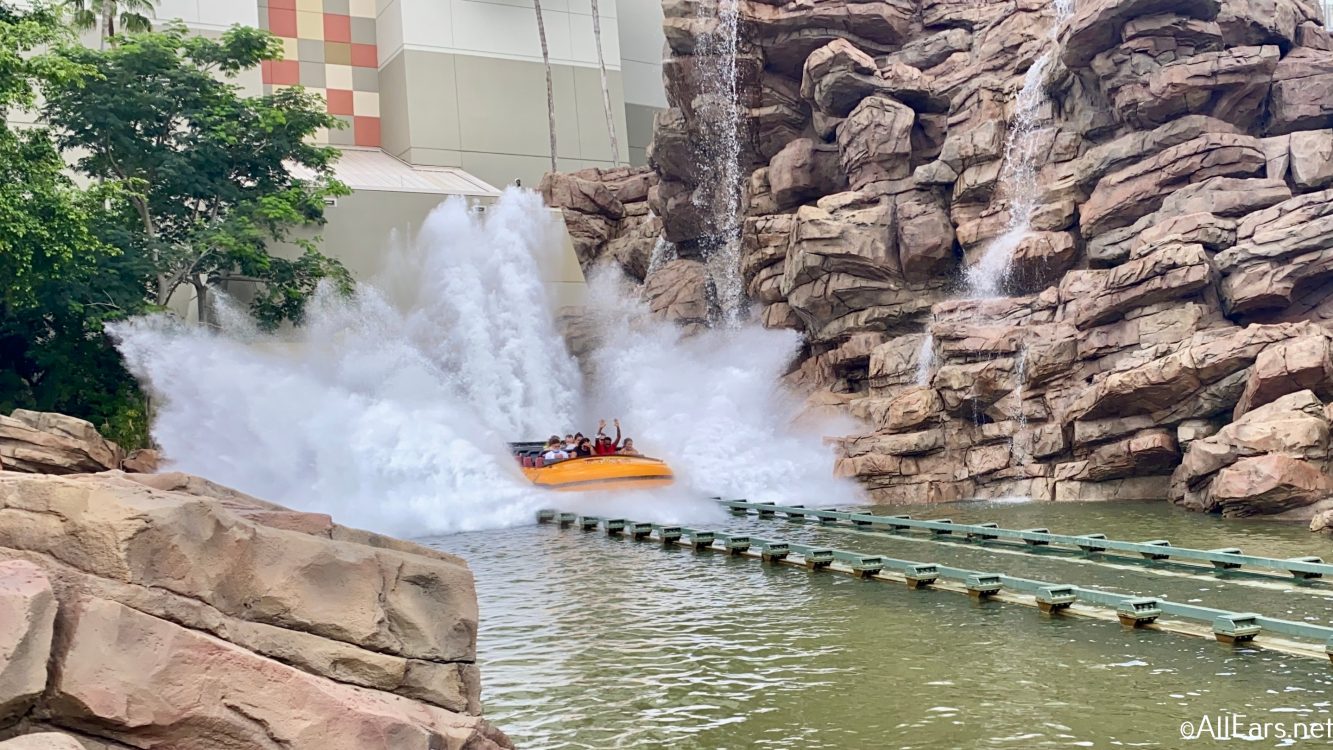 How to Avoid Motion Sickness
Even if they're a BLAST, Universal's rides can get pretty intense, which can be rough for people who tend to get more motion sick. We recommend bringing Bonine or Dramamine along with you as you take it as directed in the morning and throughout the day. However, if you randomly get sick during your trip, first aid will give Dramamine to people who aren't feeling well in the parks!
Seabands also work as a way to help prevent nausea and keep your shifting equilibrium at bay. You'll also want to make sure to hydrate throughout the day, because getting dehydrated can make your motion sickness worse.
We know it's hard to avoid Butterbeer and Brookies, but be sure not to eat right before going on an intense attraction to save your stomach from any further issues!
When to Know If the Hogwarts Express Is Worth It
Many guests don't always realize that it's necessary to have a two-park ticket (Universal's version of a Park Hopper) to use the Hogwarts Express as the train travels between the two parks. And it can get VERY busy as more crowds filter into the parks! If you want to save time traveling between parks, it's usually a better idea to use the Hogwarts Express in the morning or later in the evening when crowds are either just entering the park or dispersing for the day.
However, if you've already had the experience aboard the train, don't be afraid to skip it and just walk in between parks. It may actually be quicker for you to do it that way, as the walk is EXTREMELY short!
A Surprisingly Busy Wizarding World of Harry Potter Attraction
Although your go-to in the morning might be to head to Hagrid's or Gringotts, there's another experience in the Wizarding World of Harry Potter that tends to get packed! Many people want to be chosen in Ollivanders wand shop, so the lines get longer and longer throughout the day. If you want to avoid that huge wait and maybe even have a better chance of being chosen, visit Ollivanders in the morning since fewer people will be there!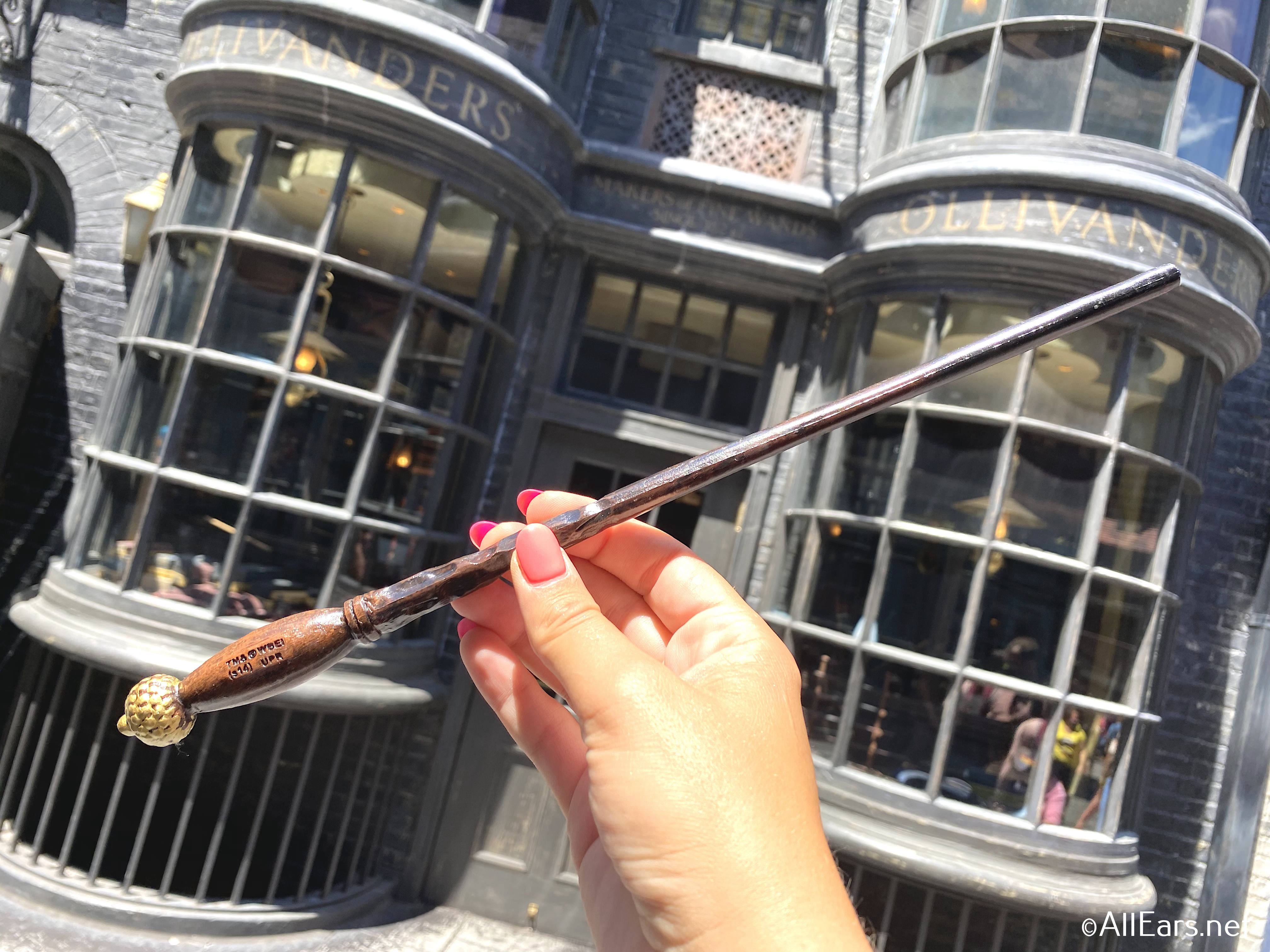 Keep Your Items Secure!
Bringing a backpack or bag with you to Universal? Then, you will most likely have to put all of your belongings in a locker prior to attractions. And of course, you'll want to have a secure place for your park tickets to carry around with you in the meantime! Before you head to the parks, you might want to opt to wear outfits with pockets that can zip or close, so you don't have your Annual Pass flying out when you're on the Incredible Hulk Coaster or elsewhere.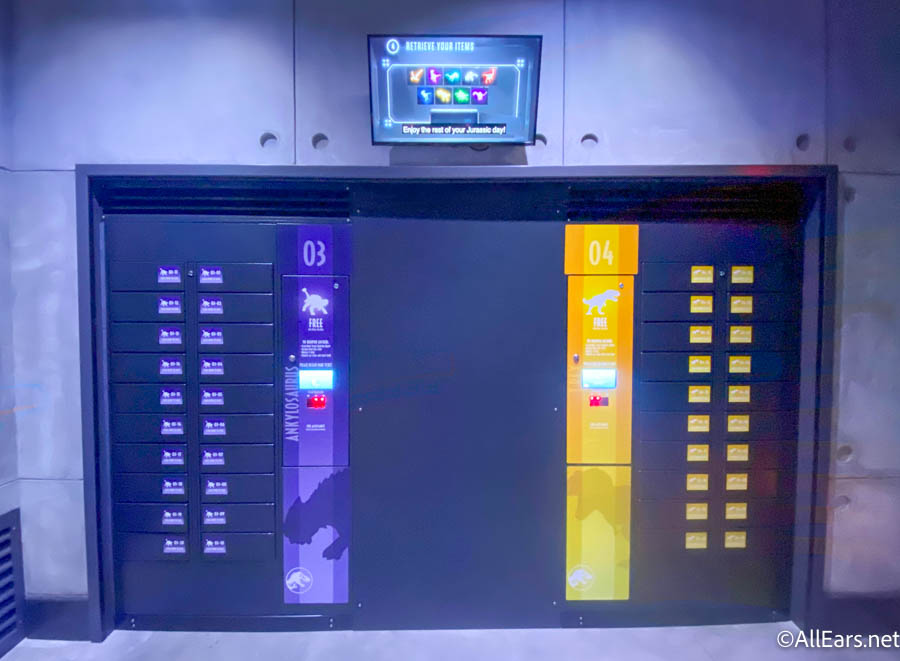 You might want to opt for a Fanny Pack or a Wristlet too, though, as you can stick your necessary belongings inside and zip it up. (This is definitely the case for the ladies who love theme parks, since we all know the struggle of the lack of pockets in women's clothing!) A small bag is a great way for you to have your phone, tickets, and other belongings with you at all times. And it may even save you some time as you can skip the lockers and head straight to the attractions!
Don't Sleep on the Shows
It can get SUPER hot in the parks — and you know those brutal summer days as the heat beats down on the concrete. Some of the queues are outdoors, which doesn't help the situation. But there are two shows that many people usually skip that are great for escaping the heat AND watching awesome entertainment! The Jason Bourne Stuntacular show is more of a recent addition to the parks and features stunts, moving set pieces, and more that are amazing to watch live.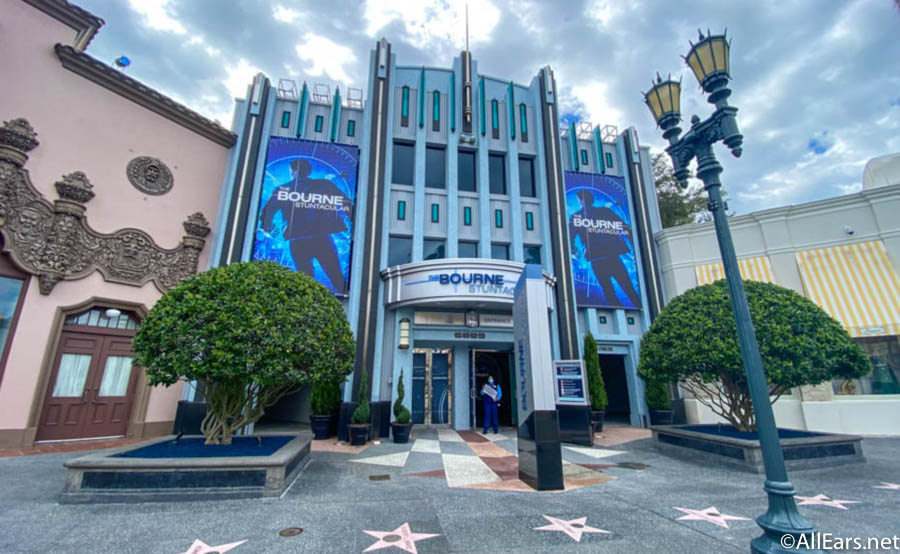 Nearby, the Horror Make-Up Show is also a fantastic spot to visit as Universal make-up artists show you how they create a few of their incredible characters for horror films and events like Halloween Horror Nights. As you wait, you can take a look at the memorabilia in the attraction with props from Universal's famous horror movies and past Halloween Horror Nights events!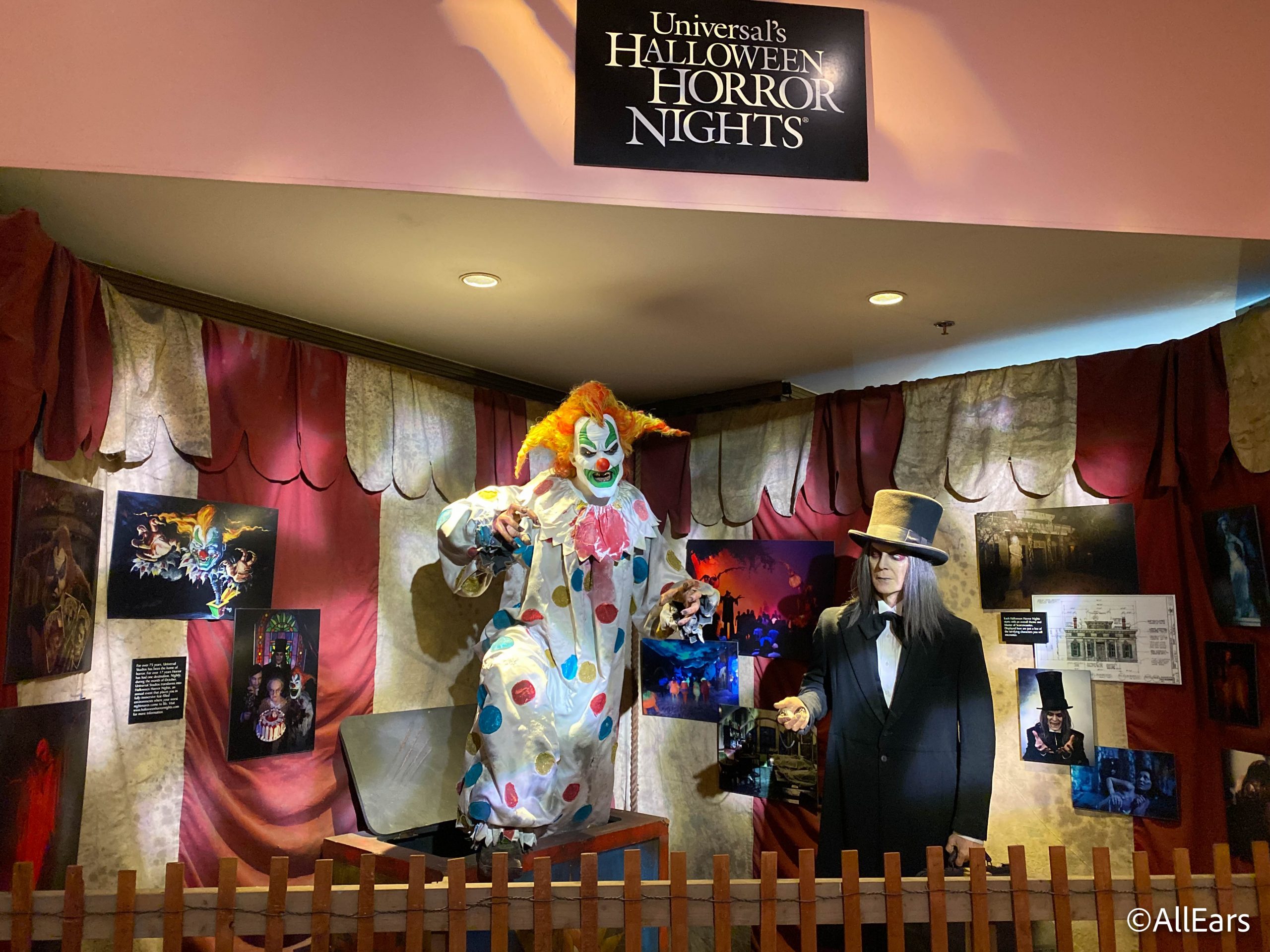 Wait to Buy Your Merchandise
It can be pretty annoying to tote around your merchandise all day in the parks, especially when you're having to shove everything into tiny lockers. So we recommend waiting to buy many of the items you want until the end of the day prior to your exit from the park! Similar to Disney World, Universal Orlando also has package pick-up. You can literally grab the merchandise you purchased earlier in the day from the pick-up location and leave without any hassle! Easy peasy, right?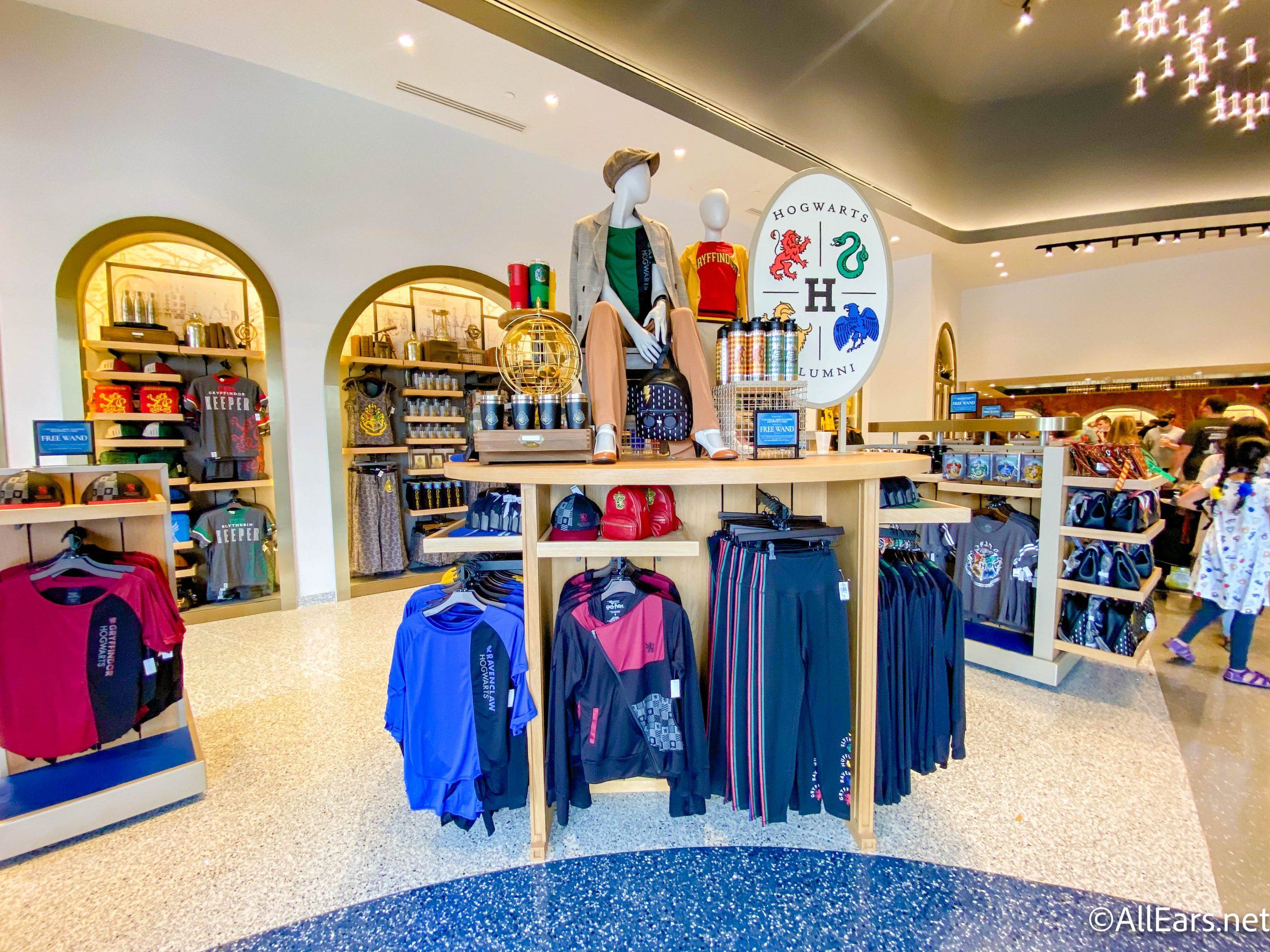 The only items that you might actually want to tote around with you are the interactive wands from the Wizarding World of Harry Potter. But you still will want to put the merchandise boxes in your room because they won't even fit in the attraction lockers well!
Getting Things To-Go
Mobile Order can be your best friend… if you use it the right way, that is! On the busiest days, Mobile Order slots can fill up quickly, like the situations we've seen in Disney World. So plan your pick-up time earlier in the day for your desired location and place that order as early as possible! Then you don't have to wait for a prolonged time for your meal or even risk being unable to get your favorite treats.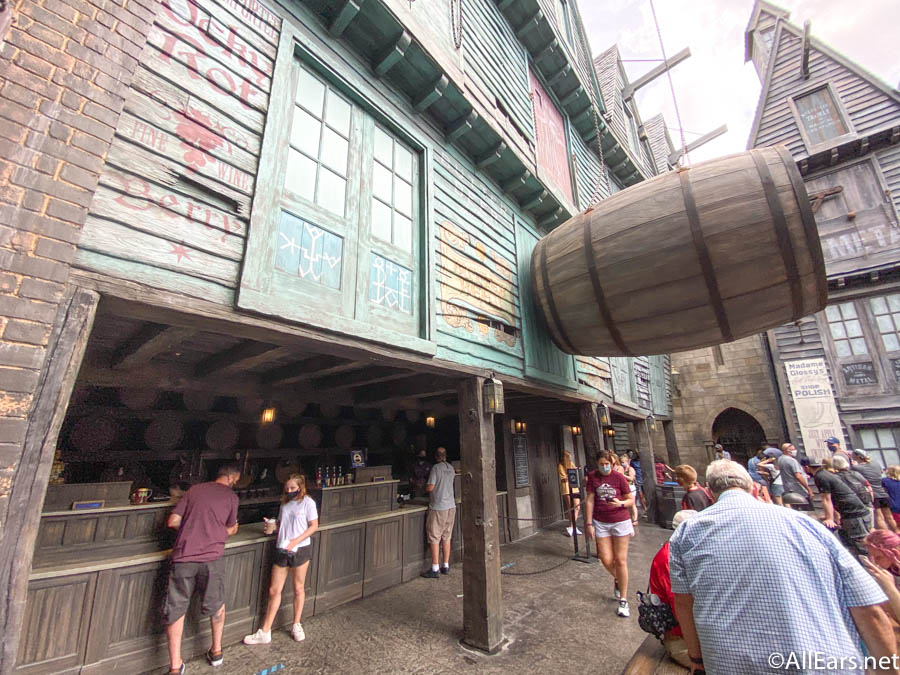 There's also the option to use Mobile Order to have items delivered directly to your table at certain Universal restaurants, including the Leaky Cauldron. Popular restaurants like Toothsome have their own To-Go window as well so you can get milkshakes without having to wait for a table!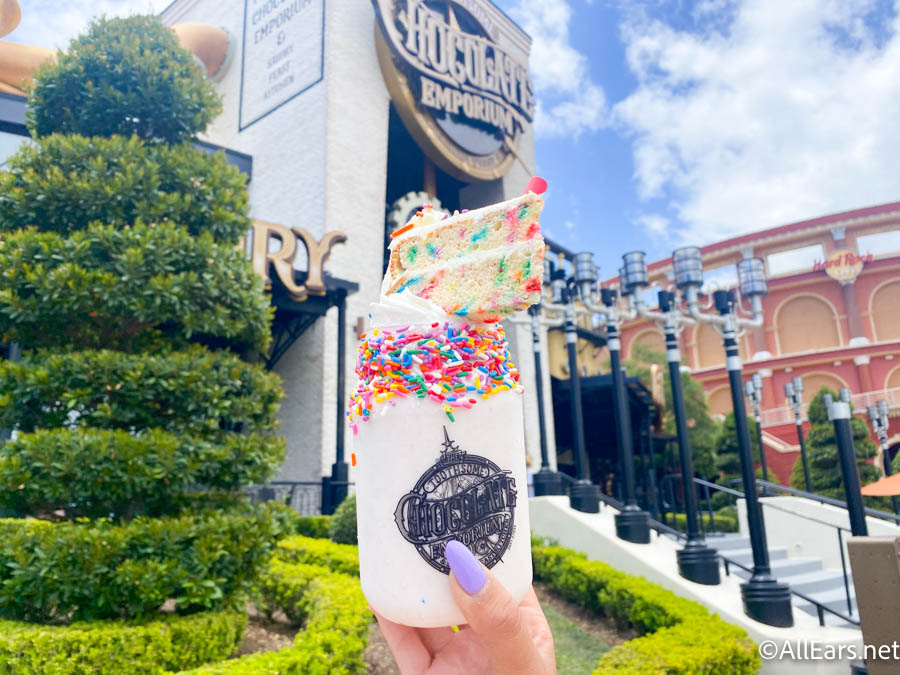 Of course, there are still so many tips and tricks of the trade that will help you make every moment great during your Universal trip! And, you can stay tuned with All Ears for ALL of those Universal updates and more coming soon!
What are some of your favorite tips for conquering Universal Orlando? Let us know in the comments below!