A central Florida vacation is likely to be hot and humid most of the year, which is why you've got resort pools and full-blown water parks like Blizzard Beach and Volcano Bay to cool down. But when you're in the Parks, you're going to need to cool off a little differently: iconic water rides at both Walt Disney World and Universal Orlando!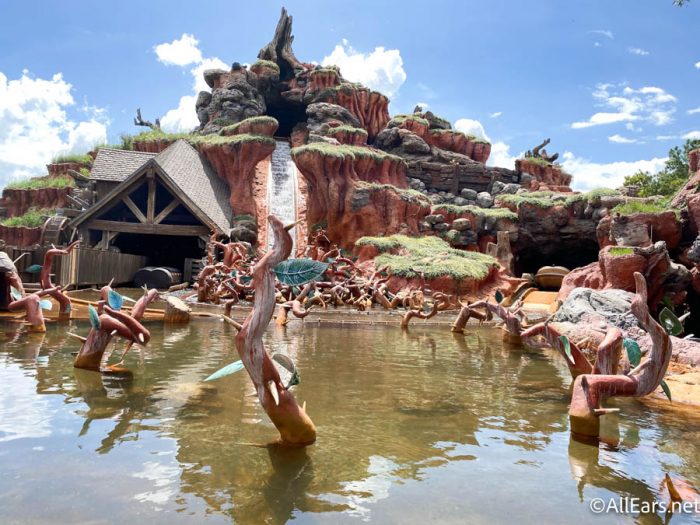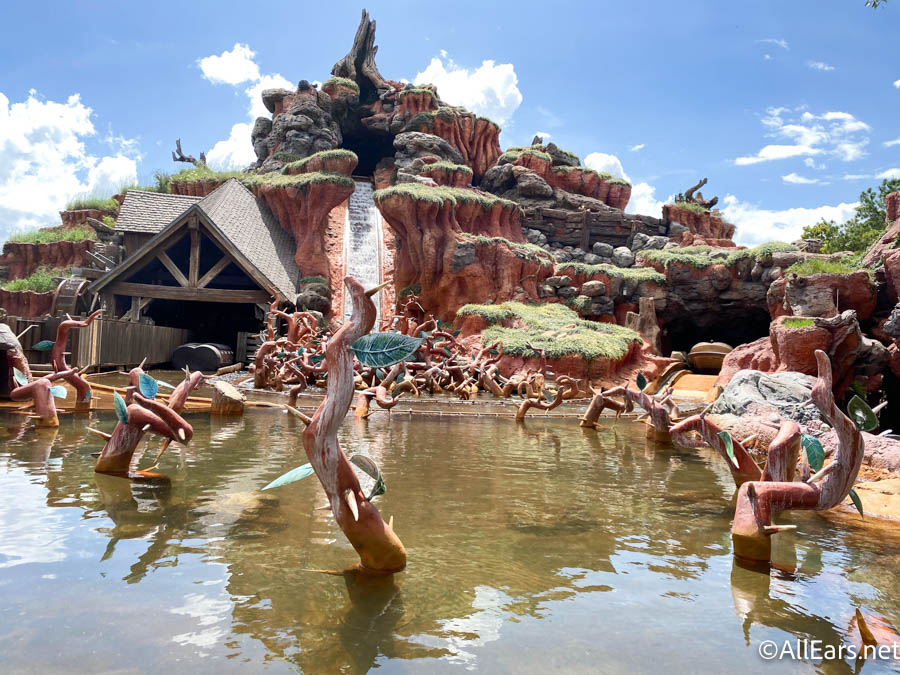 But not all water rides bring the same level of splash. On some, you may just feel a sprinkle, while others are more likely to get you fully soaked.
As the summer heat ramps up, we're ranking the Orlando water rides by how much you'll need a hair dryer when you're done.
7. Frozen Ever After

 
This is one of those mildly aquatic indoor dark rides where the precautionary sign stating "You May Get Wet" seems like a bit of a joke. This slow-moving boat ride through Arendelle in EPCOT's Norway Pavilion is really just a leisurely, kid-friendly jaunt through snow-swept landscapes and Elsa's ice castle.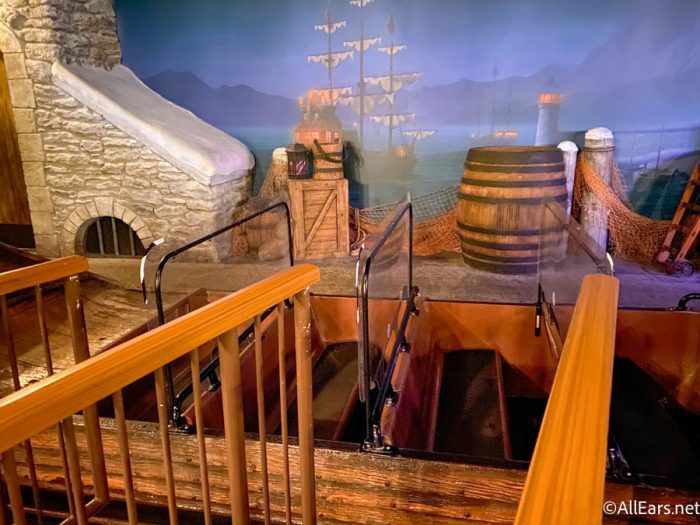 The only real risk of getting wet is toward the end of the ride, when the boat pivots back to facing forward and then gently plunges down a slight water ramp. More often than not, unless you're squished right up against the edge of the boat, you'll leave the ride pretty dry. Very low risk of needing a hair dryer here.
6. Pirates of the Caribbean
Very similar to Frozen Ever After, this quintessential Magic Kingdom favorite is mostly just a break from the Florida sun outside as you slowly meander through a series of rambunctious Caribbean villages.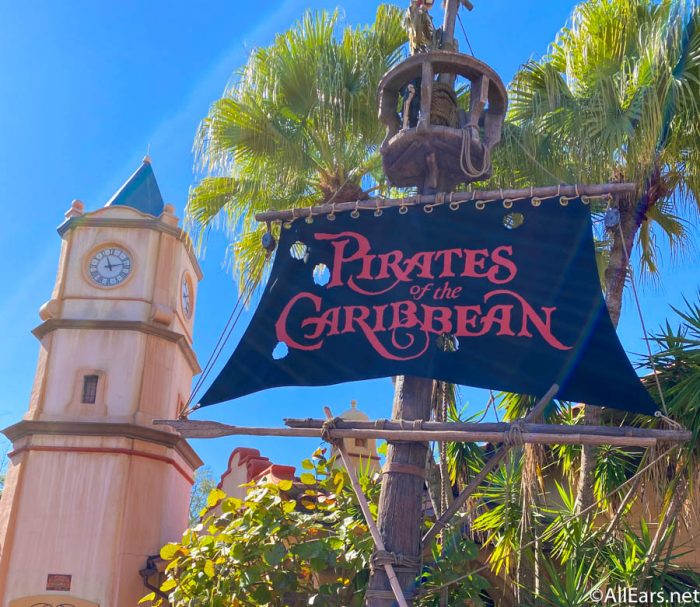 The difference from Frozen, however, is that the plunge that comes earlier in the attraction is a bit faster and a bit steeper, resulting in a higher likelihood of water droplets hitting your face, followed by a series of cannonball splashes by the Black Pearl, which may or may not toss some water your way. No matter what, though, it's a light enough splash that you'll be dry by the time you de-board. 
5. Popeye & Bluto's Bilge-Rat Barges
This is raft ride in Islands of Adventure at Universal that takes more of a no-holds-barred approach to drenching its guests. The splash quotient on the Barges is pretty random, but the sheer geography (and passersby) along the ride ratchet up the likelihood of getting wet. 
There are obstacles along the way that you'll bump into and that cause your raft to fill with water. Plus, other guests on dry land are in the advantageous position of being able to splash riders with water cannons. So yeah, you're almost guaranteed to get at least a bit wet here. 
4. Splash Mountain

 
They don't call it "Splash" Mountain for nothing. One of Disney World's most iconic rides is still the most surefire way to get soaked in Magic Kingdom, with multiple smaller plunges culminating with one colossal drop into the Briar Patch.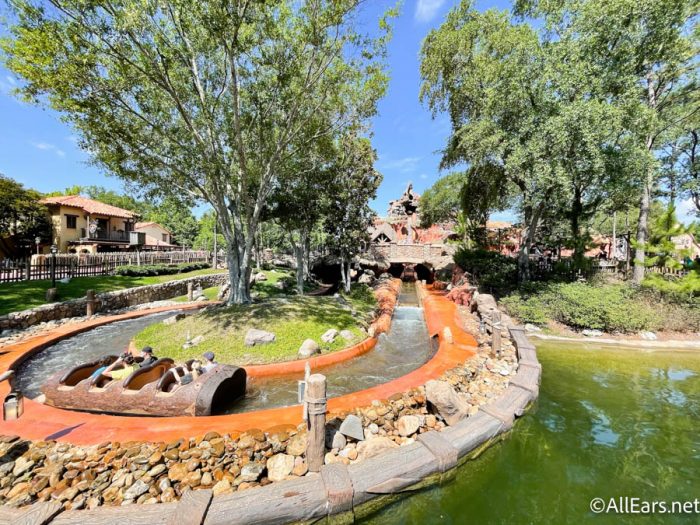 The boats are small enough that no matter where you're sitting, you're likely to get at least a little wet from the small drops along the ride, and the final plummet is so steep and fast that it results in a veritable tidal wave. It may not fully soak you head-to-toe, but let's suffice to say that if you're wearing glasses, you'll need to wipe them down. And maybe also change shirts. 
3. Kali River Rapids
This raft ride in Animal Kingdom's Asia section is a bit of a hit or miss situation; you may end up thoroughly soaked, or you may stay completely dry. We give it 6/8 odds of total soakage. Though the angles and random motions of the raft mean you could get off relatively dry, it makes number 3 on our list because when you get wet, you really, really get wet.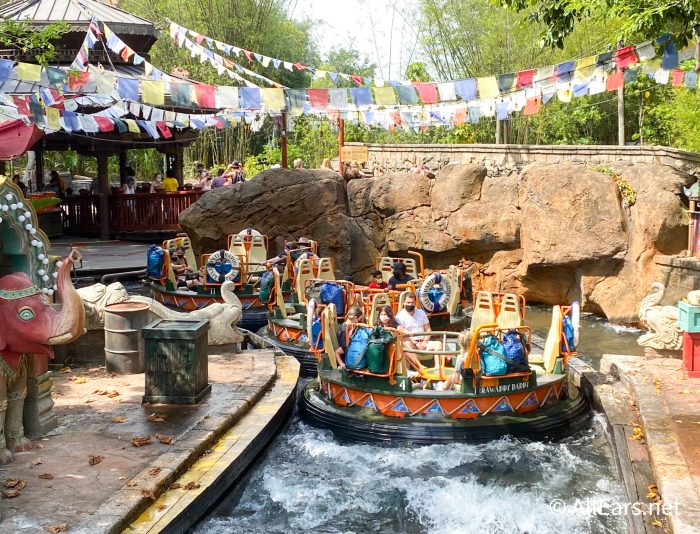 Sized to fit up to 12 people, each huge circular raft floats through the Asian jungles differently. Where and when the raft bounces off the sides of the river determines who gets splashed and who bears the brunt of the namesake rapids. .
2. Dudley Do-Right's Ripsaw Falls
Here's another example of a Universal ride with a similar layout to a Disney ride, but with typically wetter results. Dudley Do-Right's Ripsaw Falls in Islands of Adventure is a log flume-style attraction similar to Splash Mountain but with a higher guarantee of being sopping wet at the end of it.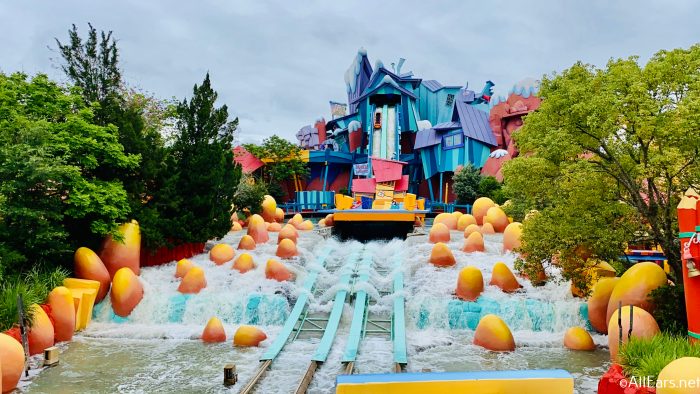 Here, the final drop is a whopping 75 feet, which is not only intimidating for guests of any age, but almost certain to soak you and completely undo whatever hairdo you had going. This ride is best approached on a day when it's scorching hot, and you just don't care about how you look. 
1. Jurassic Park River Adventure

 
Unlike obvious water rides that everyone expects to get wet, like Splash Mountain, Jurassic Park River Adventure is one that's sneakier with its soaks — and when we say "soak," we mean it.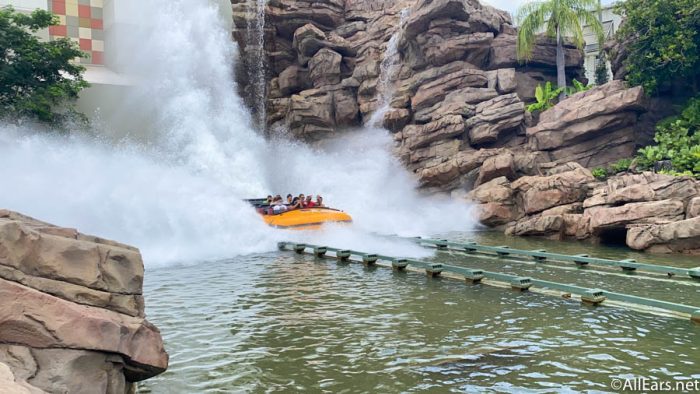 Picture this: you're on a boat trying to escape a T-Rex in Jurassic Park. It's dark, you're anxious, the T-Rex is hungry. It starts docile enough, as all the movies do, but as soon as you encounter the scary carnivore, the chase is on, resulting in an abrupt plummet of 85 feet into a cascade of water. The good news: you escaped the T-Rex. The bad news: you didn't bring a hair dryer.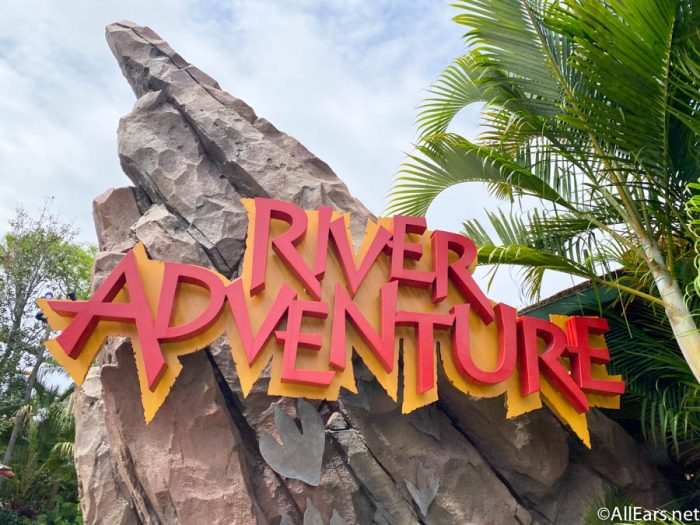 From gentle (and dry) jaunts through Arendelle to aquatic escapes in Jurassic Park, water rides in Orlando run the gamut, so whether you're looking for a subtle splash or a thorough soaking, use this ranking as your guide! 
What is your favorite water ride in Orlando on a hot day? Let us know in the comments!
Join the AllEars.net Newsletter to stay on top of ALL the breaking Disney News! You'll also get access to AllEars tips, reviews, trivia, and MORE! Click here to Subscribe!