We are BACK at Blizzard Beach for its opening day!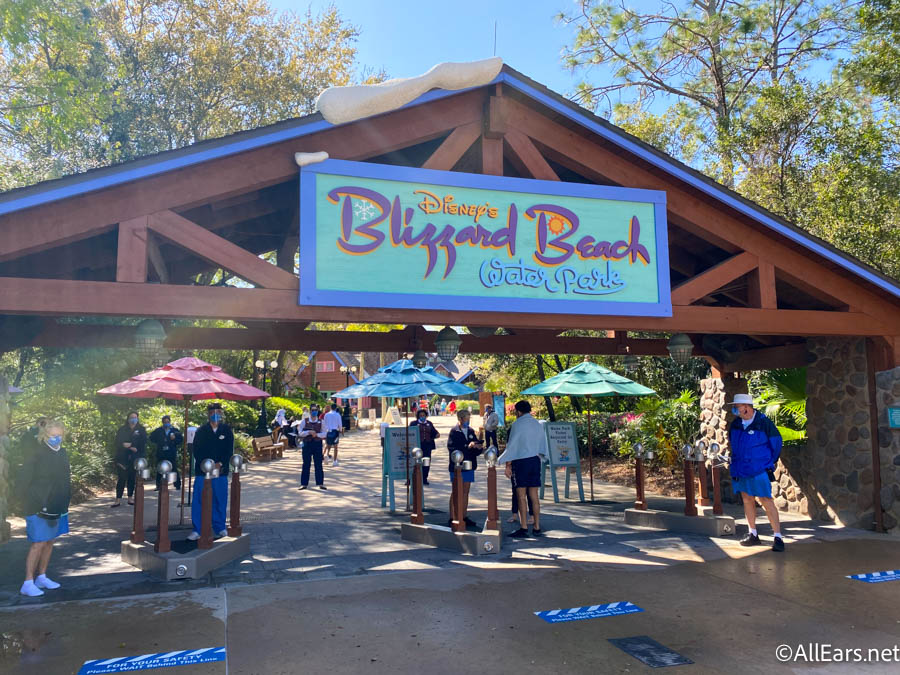 Back in December, Disney announced that Blizzard Beach would be reopening, and we've been counting down the days until we could step foot in a Disney water park. And today, we're bringing you with us to check out the reopening of Blizzard Beach! These are the updates we have so far, and we'll be sharing many more as the day goes on!
Entering the Park
Much like the Disney theme parks, masks are required in designated areas at the water park which includes the park entrance and exit, retail areas, and food and beverage ordering areas.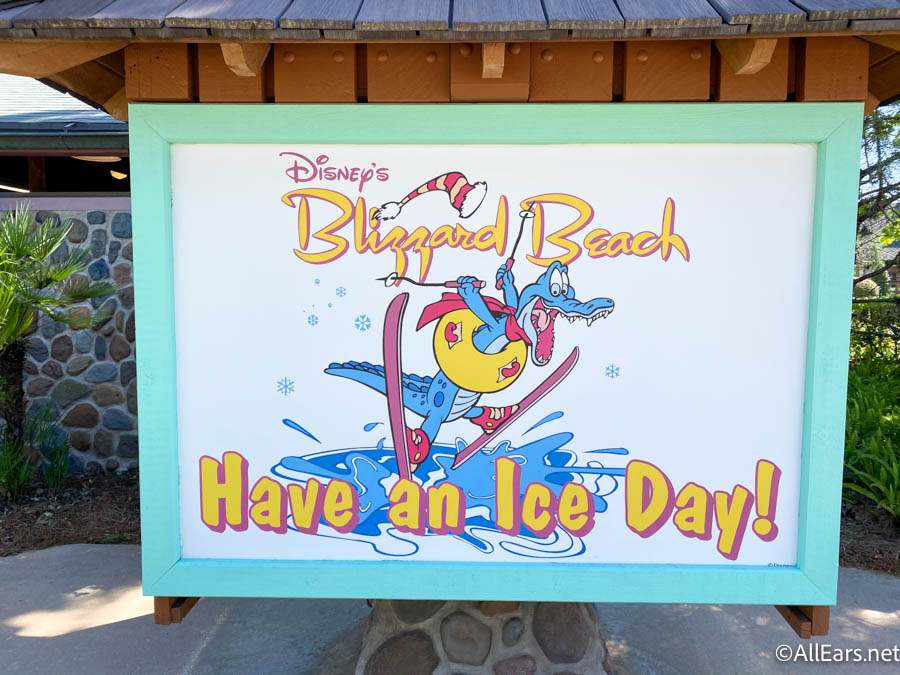 Guests were designated to park in every other spot to allow space between vehicles when they arrived at Blizzard Beach.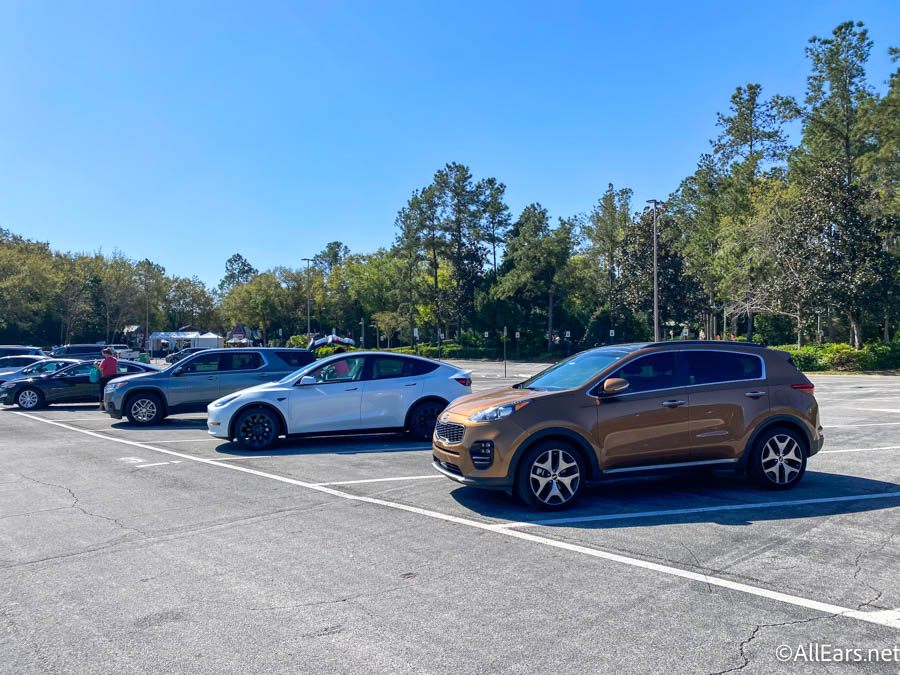 Prior to entering the water park, guests must go through a temperature check like the other Disney Parks.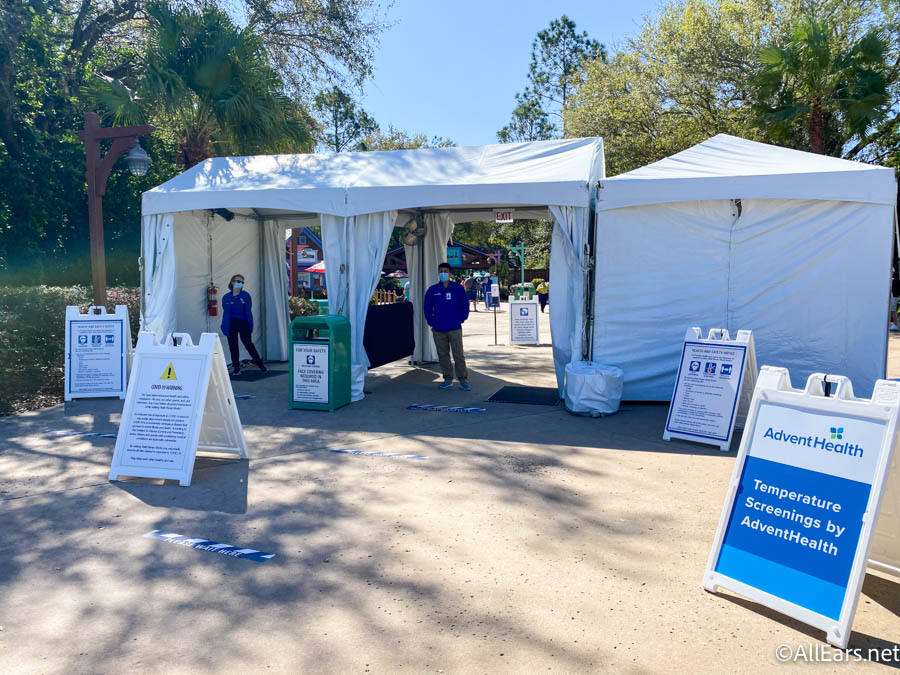 After completing the check (and saying thank you to your Cast Member)…
Temperature check before headed into Blizzard Beach! pic.twitter.com/vLmDkBf5yG

— AllEars.Net (@AllEarsNet) March 7, 2021
…more Cast Members were on standby to greet guests and explain the safety guidelines.
Masks requirements
are essentially the same here as they are in other Disney Parks, but with a few exceptions. Specifically,
guests are not allowed to wear them in the water, and they're not required in queues.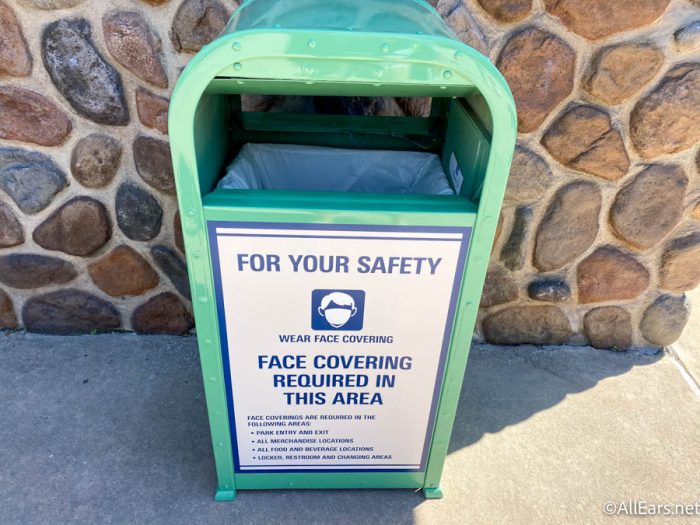 Disney does recommend keeping it with you at all times, though. That way, you don't have to go all the way back to your chair to grab your mask before going to the restroom or to grab food.
For Annual Passholders, it's important to note that upgrading to the water park included option is currently unavailable, since Disney isn't selling new Annual Passes at this time. However, there is a discounted Passholder ticket option for $49 (plus tax) for one day.
Atmosphere
Once we were inside, we were ready to go have a blast! Hand-sanitizing stations were available to guests upon entry and throughout Blizzard Beach.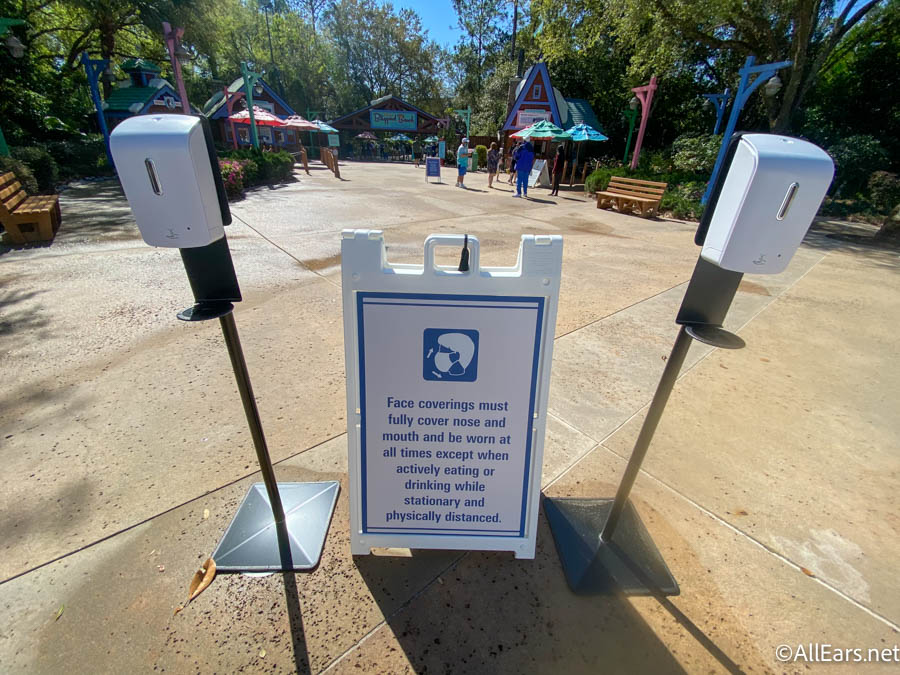 Cast Members and signs are located around the park to remind guests about masks and social distancing guidelines.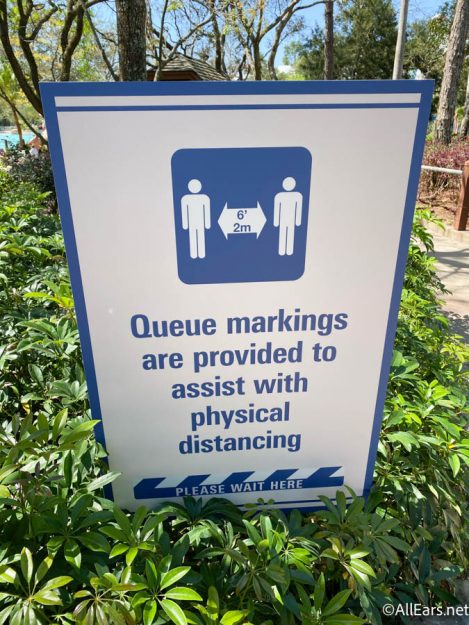 Towels are available to rent for $2, and if you're a Disney Resort guest you can rent them for free. (And, it's a great tip for people who accidentally leave their towels behind!) Currently, all-day refillable mugs can also be purchased for $11.99…
…where guests are able to refill their mugs on their own.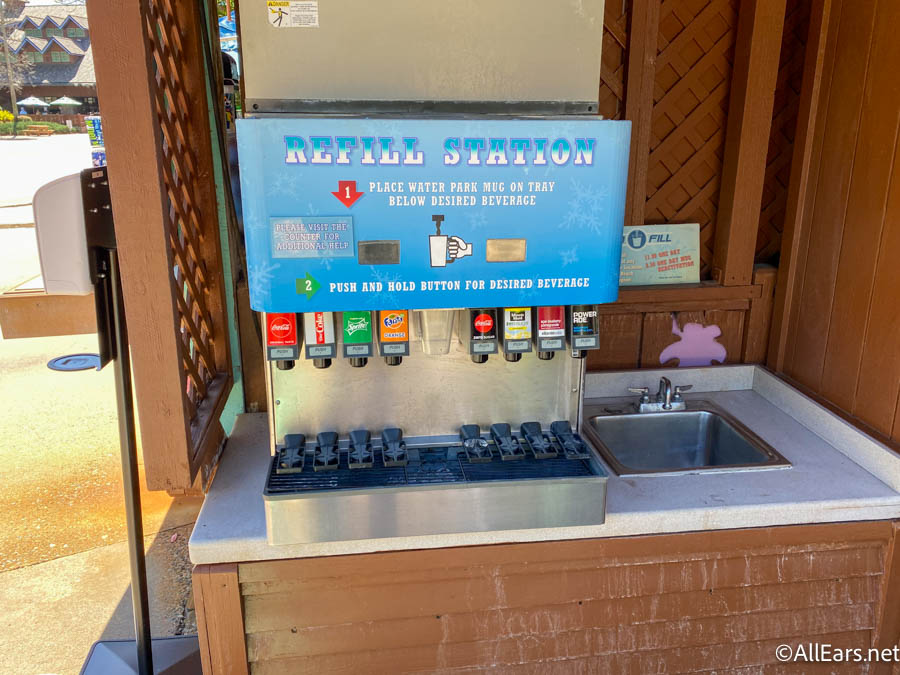 This is different than we've previously seen throughout Disney World since its reopening. When using a refillable mug, guests typically hand it over to a Cast Member who will fill it for them. At Blizzard Beach, that's not the case.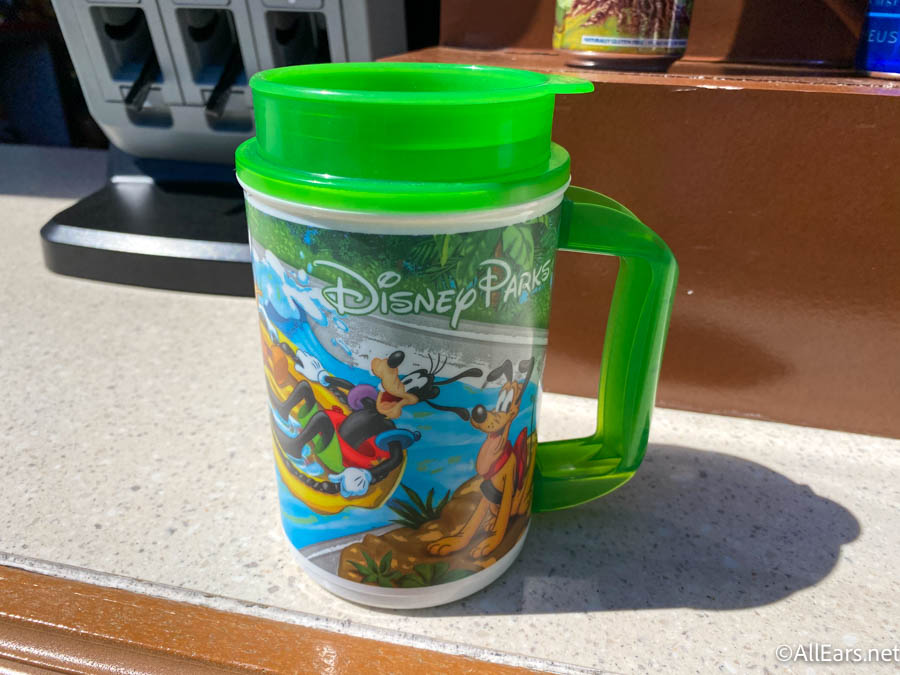 For now, when you buy one of these mugs you can refill it on your own!
Locker rentals are still available, and guests can use the designated kiosks to reserve a locker.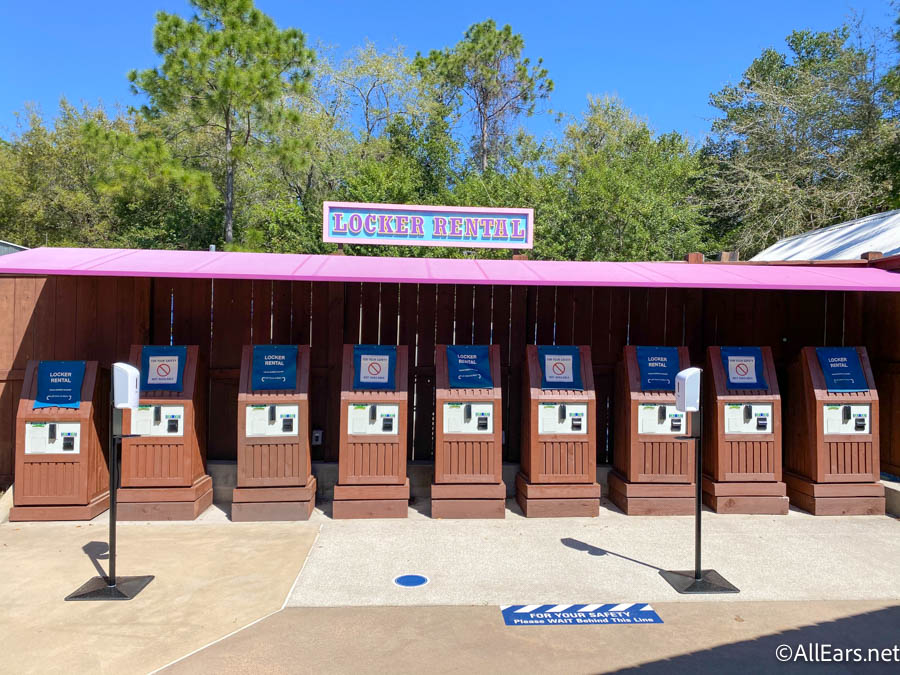 Every other kiosk is unavailable in order to maintain a safe distance between guests.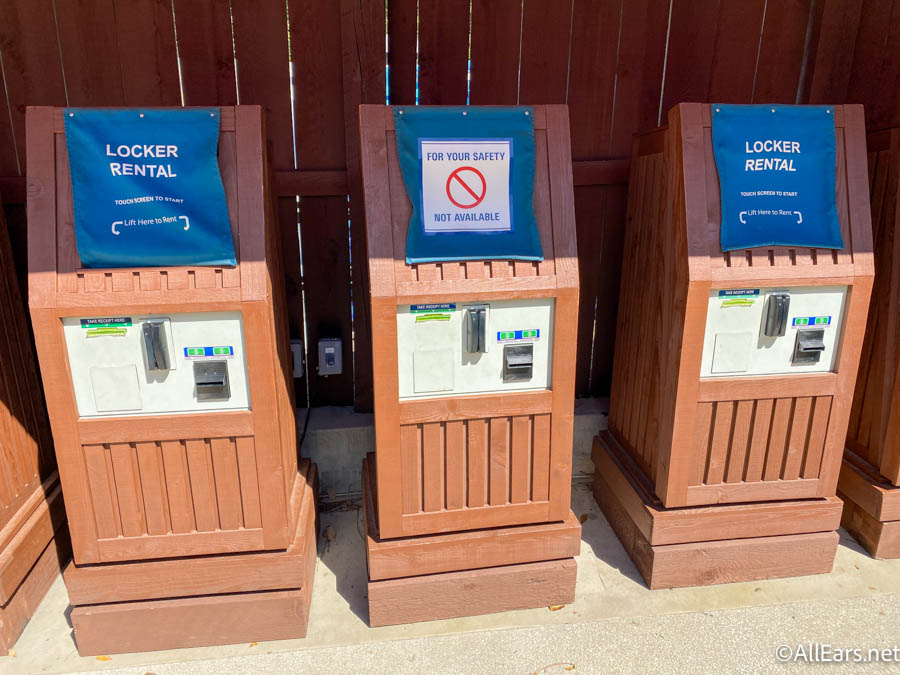 Currently, locker rentals are available for $10.
Plus, the vending machines have been repurposed from selling snacks and drinks to providing face masks for $2.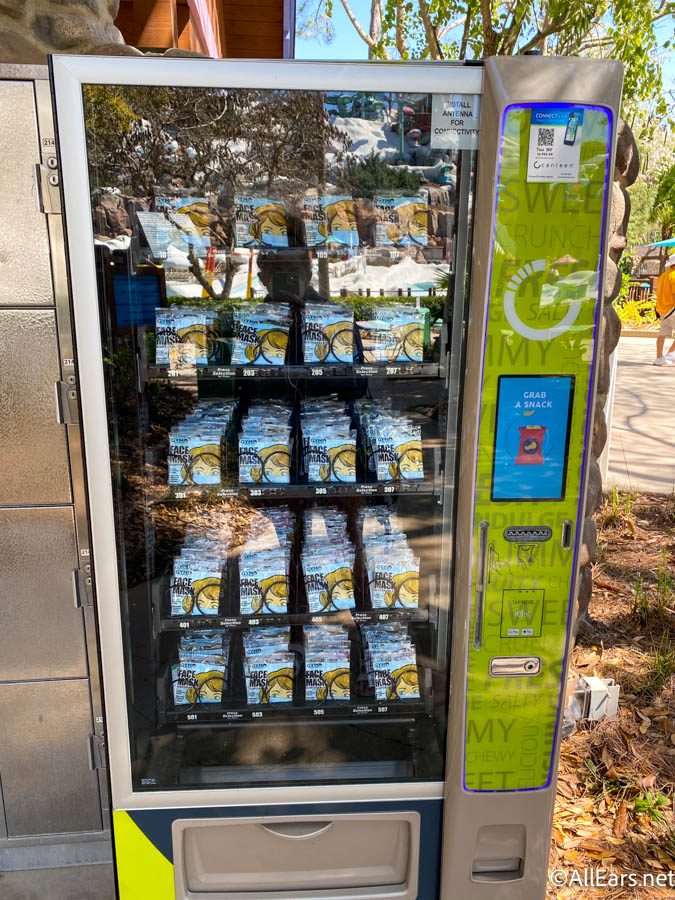 Dining
Additionally, dining locations reopened today with the park and some have new menus! Both Avalunch and Warming Hut are now serving up some new (and old) bites.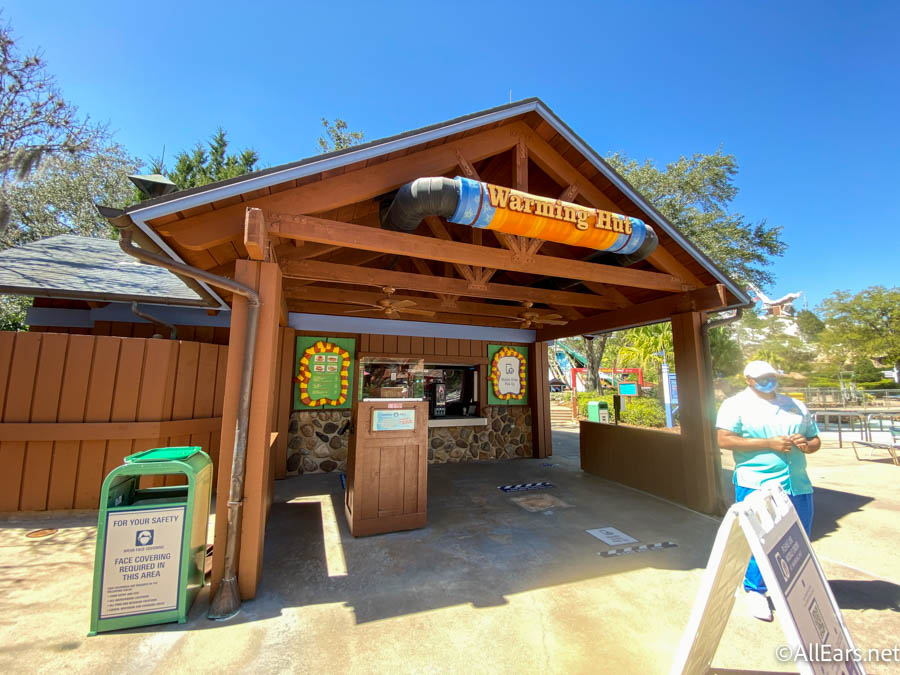 Over at Avalunch, you can find meals like hot dogs as well as beer refills. Polar Pub, on the other hand, is exclusively home to the Grapefruit Margarita, Frozen Black Cherry Lemonade, and Blue Blizzard.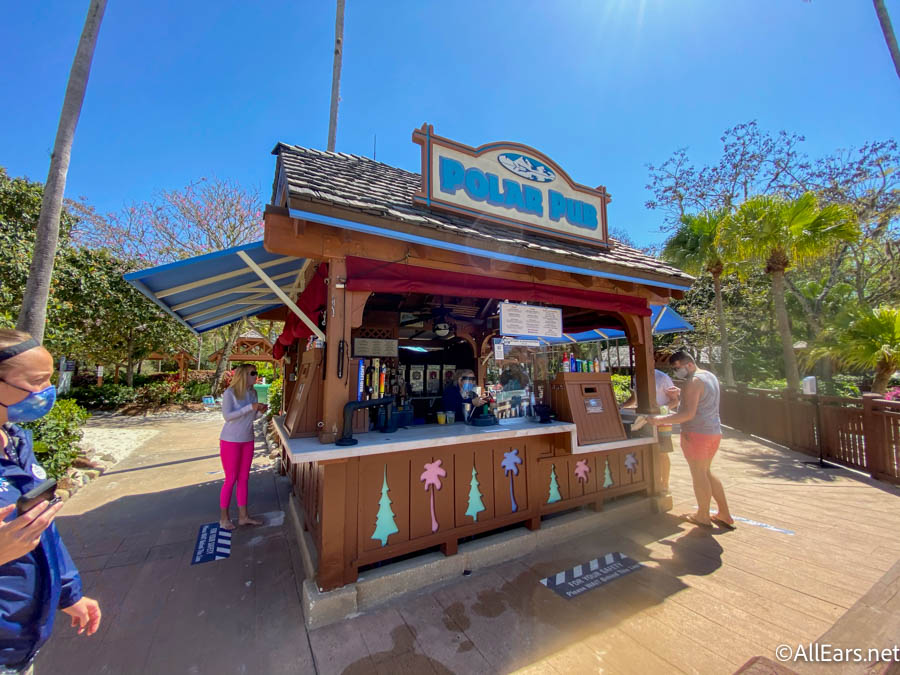 Other snack spots are available like Blizzard Beach Arctic Expedition!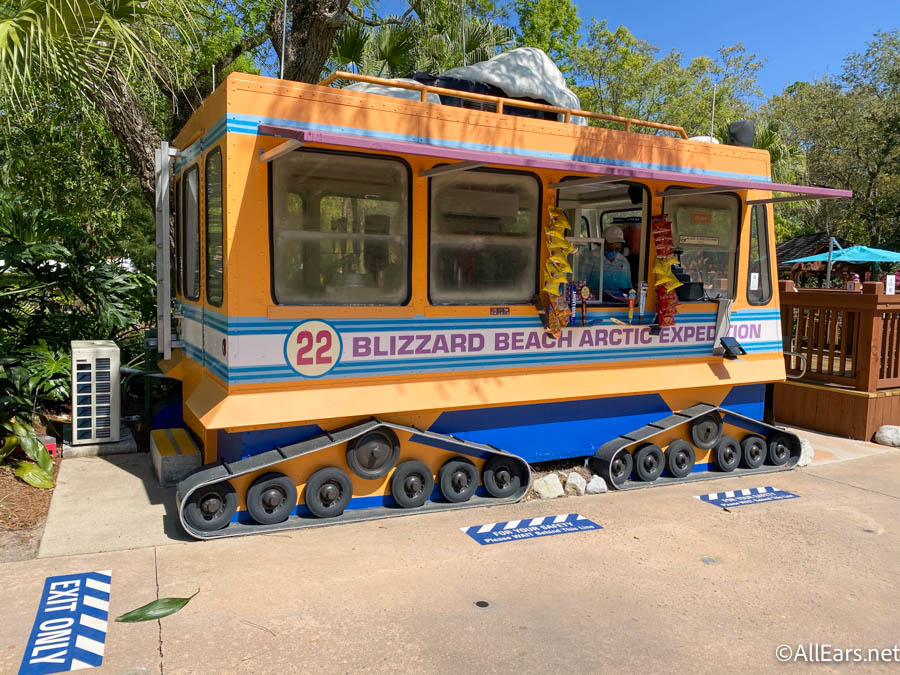 There are also kiosks offering condiments and cutlery to guests.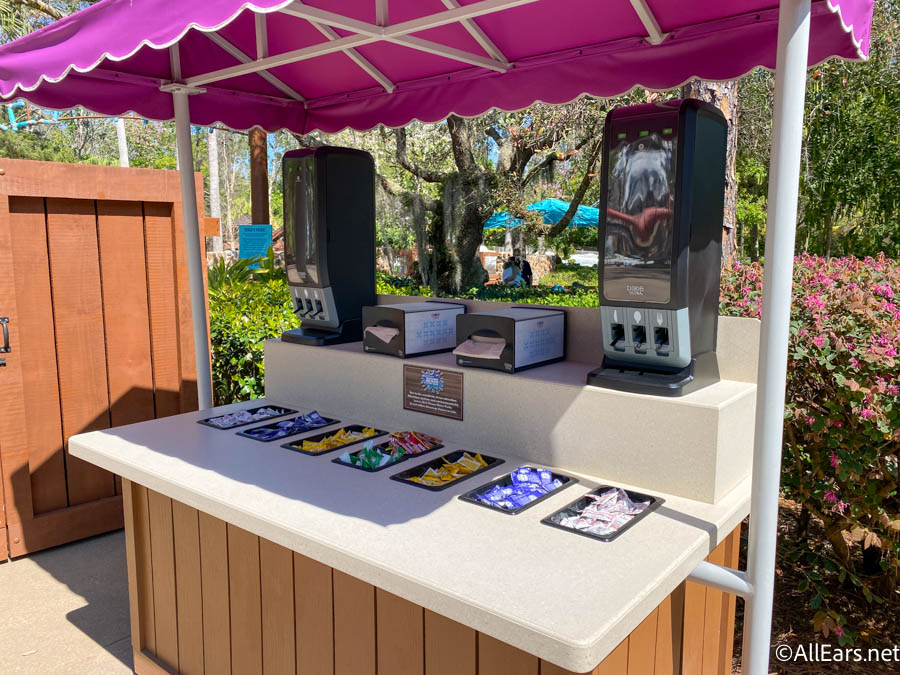 Lottawatta Lodge, the quick-service restaurant, is also open…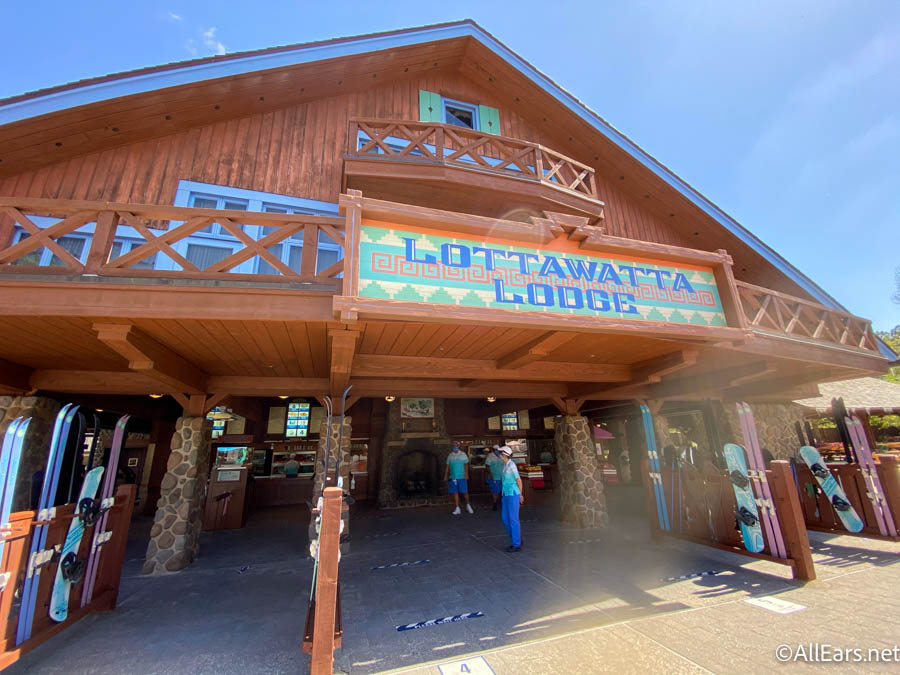 …and Mobile Order is available for guests to quickly pick up their food before exploring the rest of Blizzard Beach.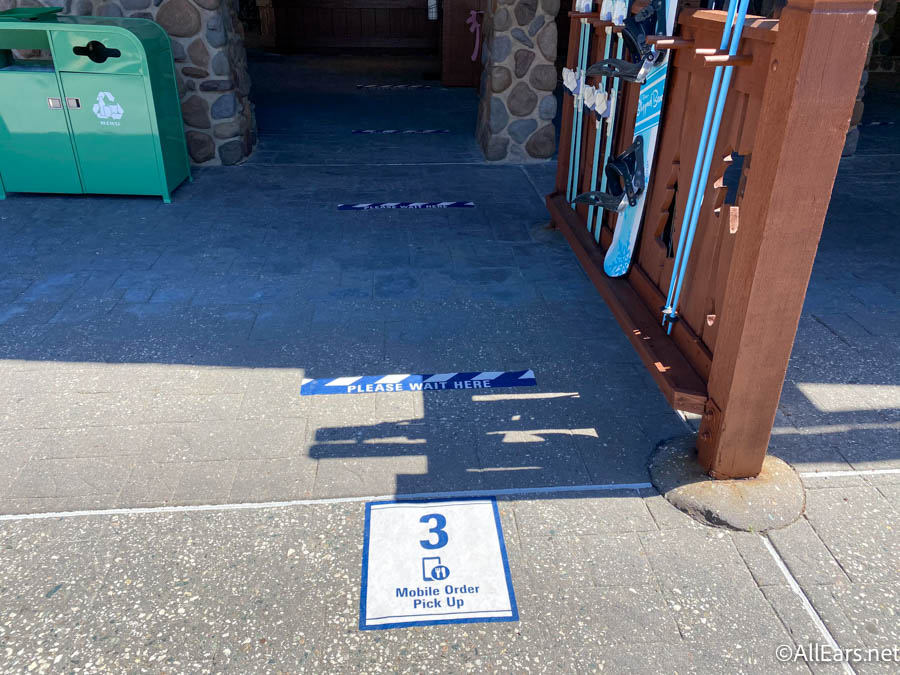 We tried out a Honey Butter Chicken Sandwich from the Warming Hut!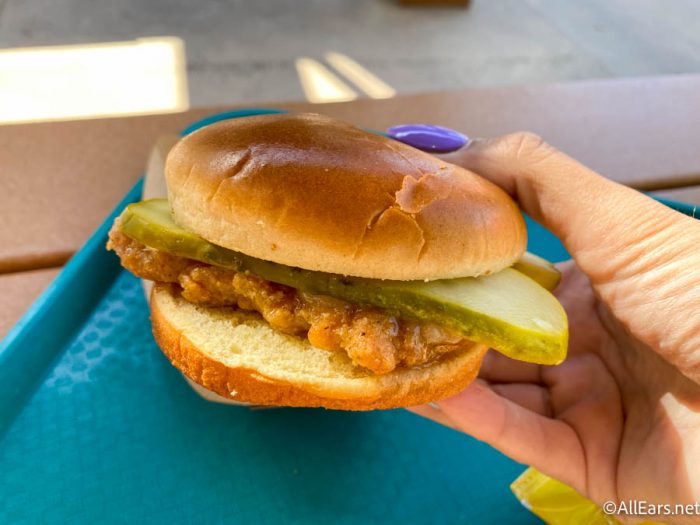 And, we quenched our thirst with a Frozen Black Cherry Lemonade.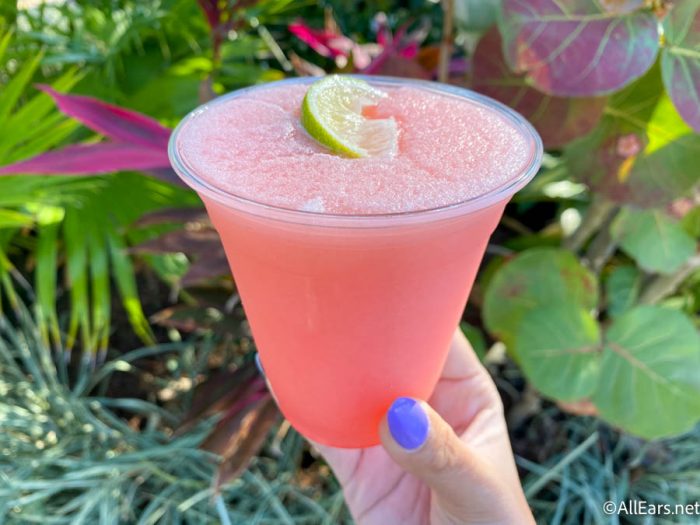 Did you even go to a Disney water park if you didn't get a sand pail ice cream sundae? We think not.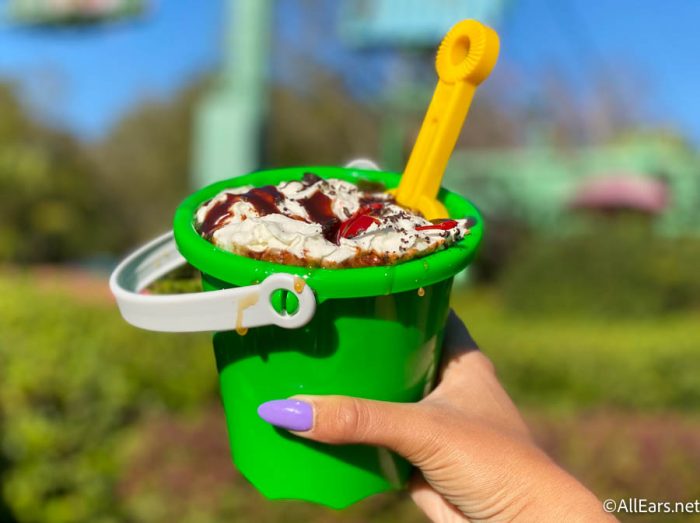 Attractions
Since water parks are a bit different than theme parks, Disney has modified some of its health and safety procedures at Blizzard Beach.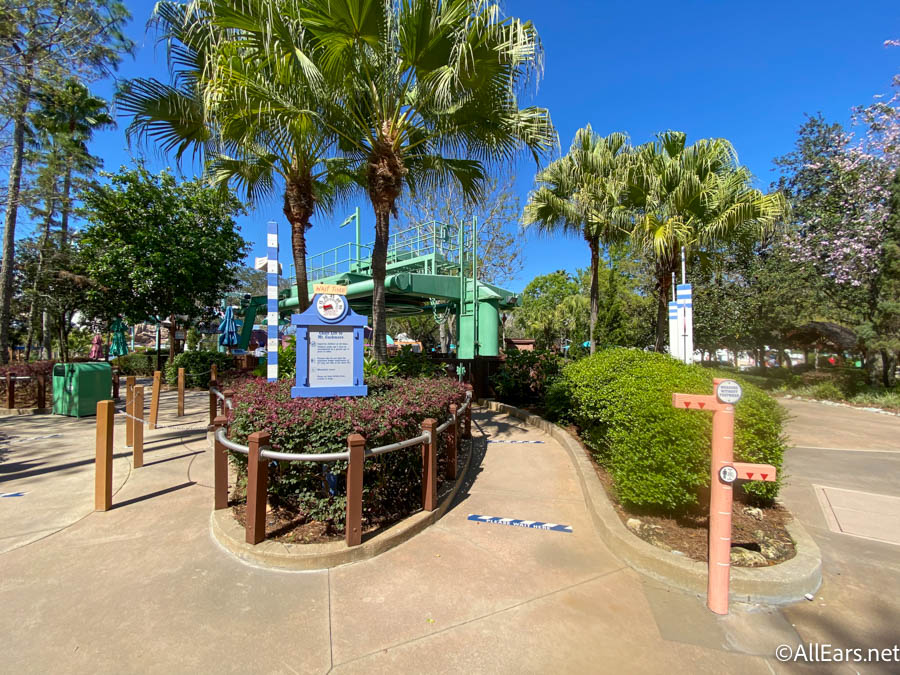 The markers on the ground provide 6 feet apart between parties that are waiting in line.
When riding the ski lift, masks are not required.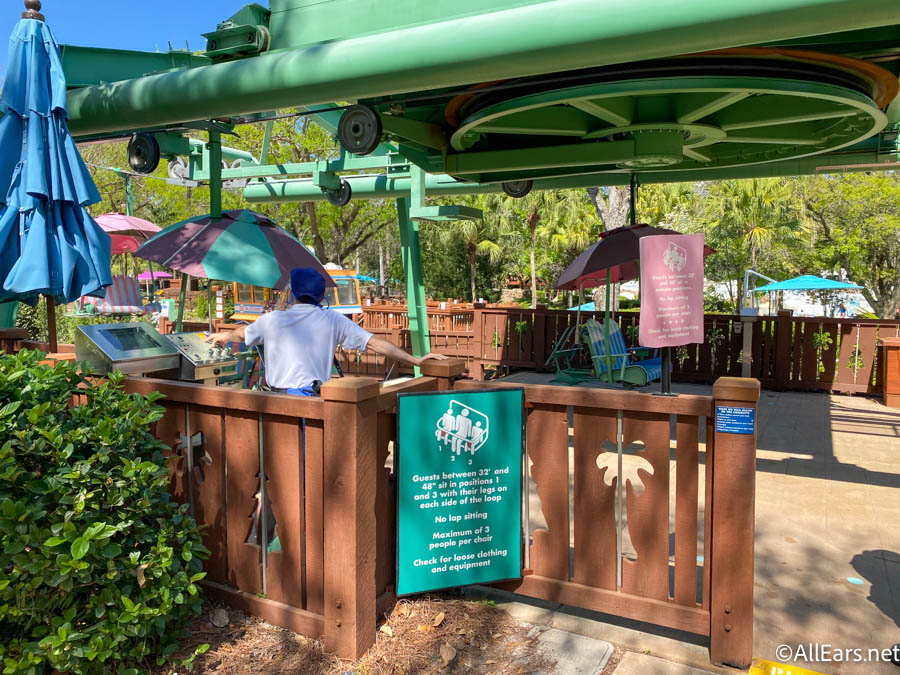 Yet, separate parties aren't seated together. So, if you are one person in a party, you'll be seated on your own.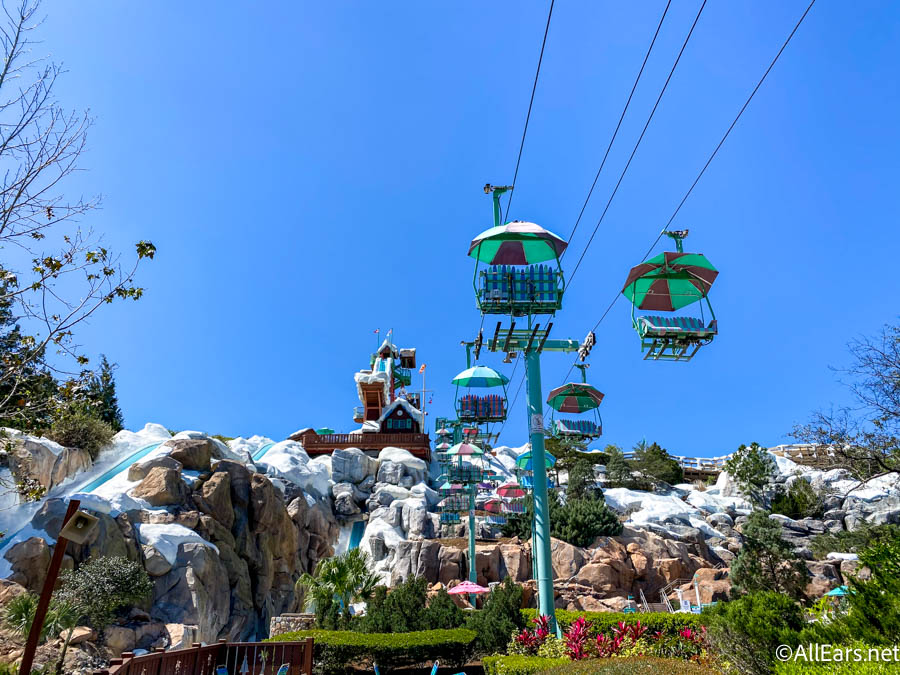 Kids can also have a blast as parents kick back by the pool with the play areas open.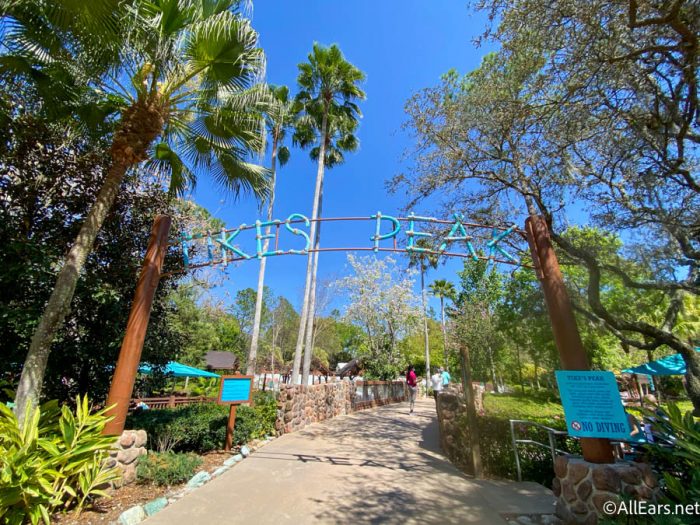 Some of the pools have fun rope courses!
Who's ready to get in the water!? pic.twitter.com/X0YgkTcSnc

— AllEars.Net (@AllEarsNet) March 7, 2021
Plus, there's a Lazy River for guests who want to kick back and relax! The number of tubes is limited, and guests are asked to stay separate from other groups when they are floating along.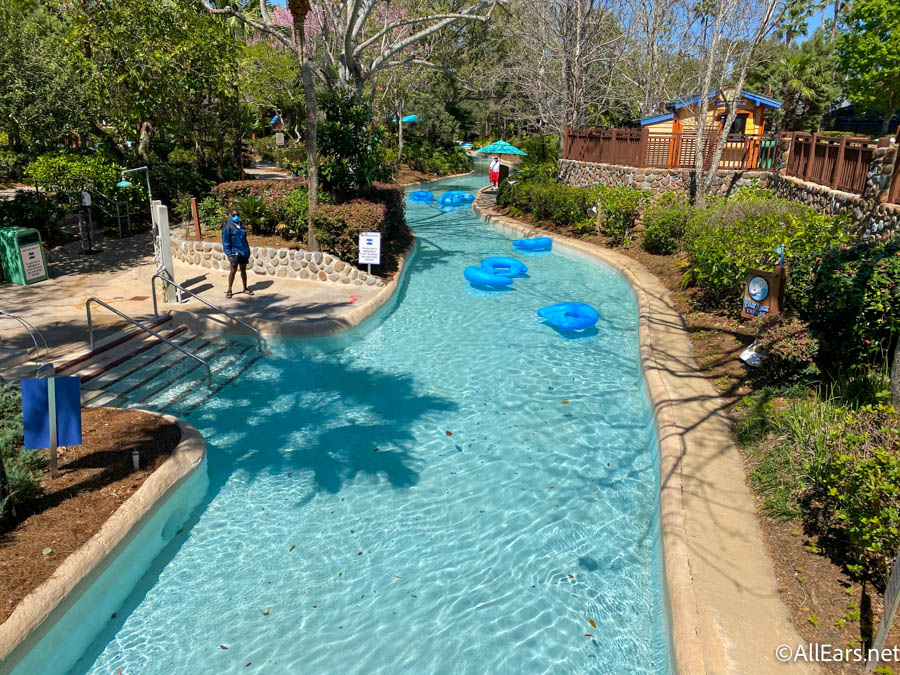 Guests can spend time in the wave pool…
And there are tons of other attractions around Blizzard Beach, like Downhill Double Dipper, Snow Stormers, and Toboggan Racers.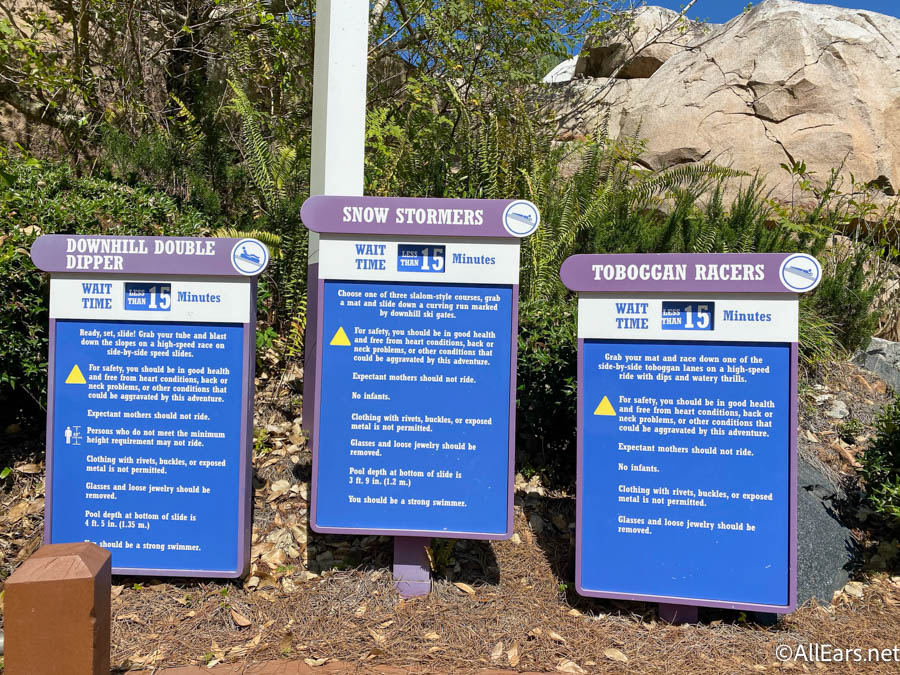 Guests can head to some of the high-speed, big water slides like Summit Plummet and Slush Gusher.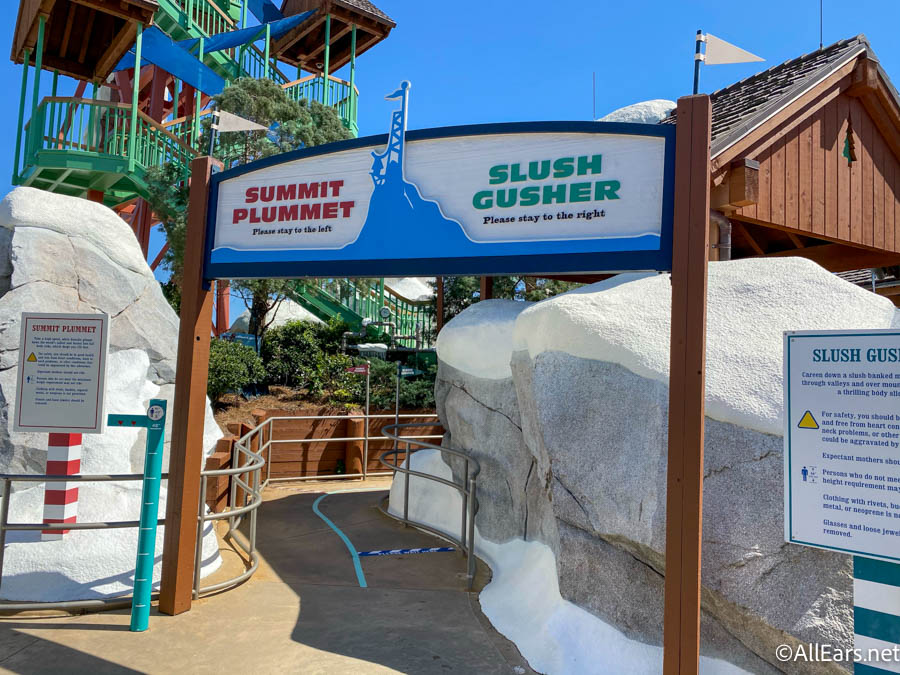 And, they've got quite a view of Blizzard Beach!
View from the top of Summit Plummet! pic.twitter.com/B1br6UNkRo

— AllEars.Net (@AllEarsNet) March 7, 2021
But, those aren't the only slides available to guests right now!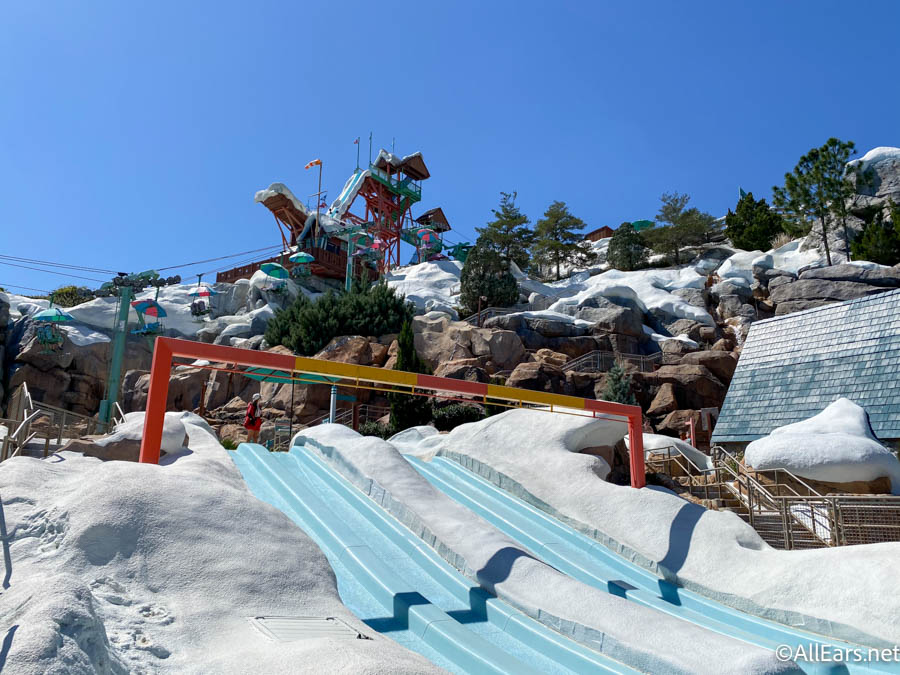 If you're looking for something more family-friendly, you can head to Teamboat Springs, a family raft ride.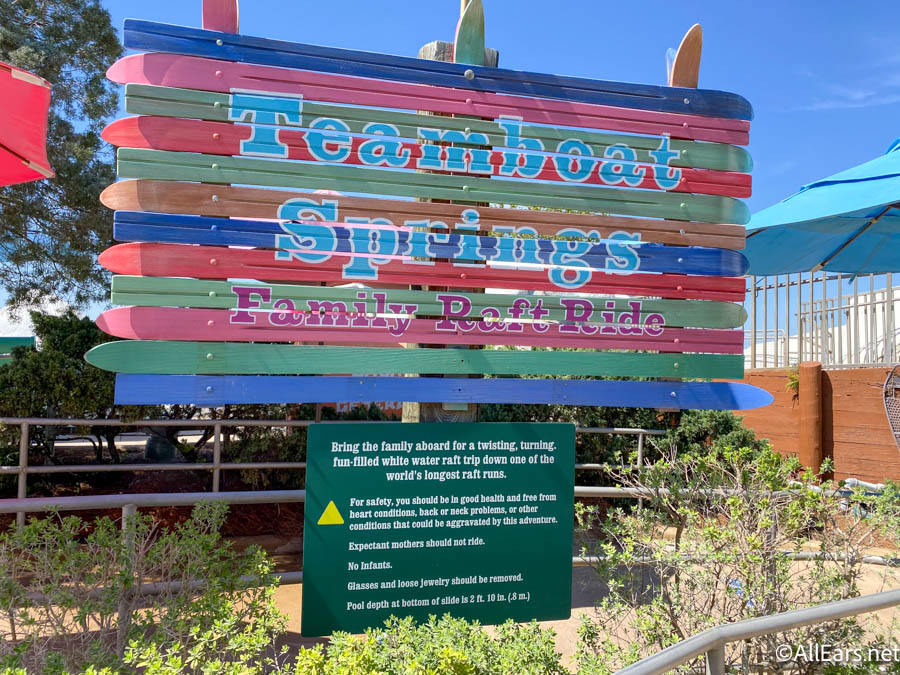 And that was our day in Blizzard Beach!  If you're planning to dive back into the water parks at Disney World like us, you can check out the park hours for the rest of the month and purchase a ticket! Stay tuned for more Disney news and updates!
Are you planning to visit Blizzard Beach soon? Let us know in the comments!
Join the AllEars.net Newsletter to stay on top of ALL the breaking Disney News! You'll also get access to AllEars tips, reviews, trivia, and MORE! Click here to Subscribe!