We do our best to keep you updated on all the changes that are happening with Disney World!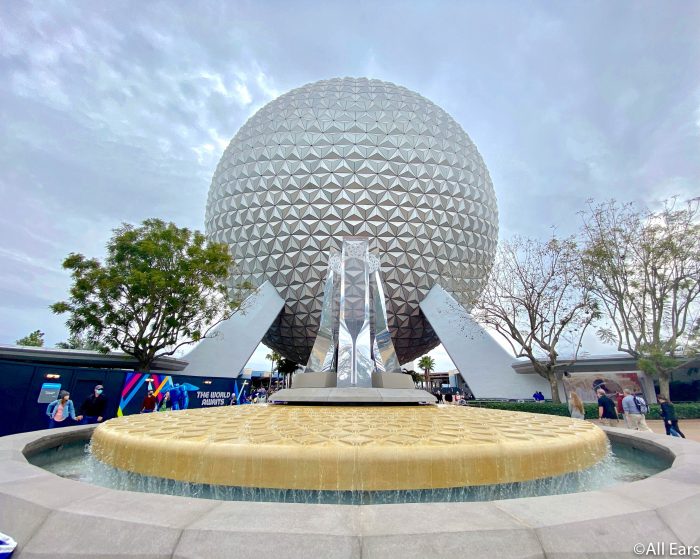 One of the most common changes we've seen lately are price increases around the parks. Restaurants, souvenirs, streaming services…nothing is safe! And now we're seeing a BIG increase in prices at two dining spots in the Japan Pavilion at EPCOT!
Kabuki Cafe is a snack spot in the Japan Pavilion, and Katsura Grill is a Quick Service restaurant with a gorgeous garden outside! Both of these spots are seeing some price increases. Here's the breakdown of the changes!
Kabuki Cafe
There are price increases on almost everything at Kabuki Cafe.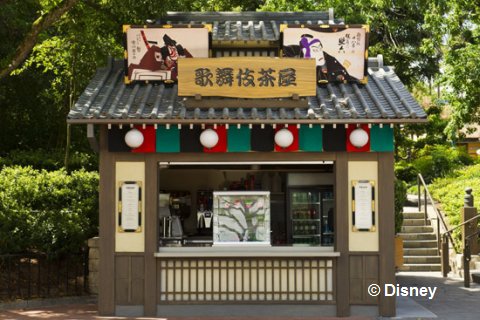 The Kakigōri Japanese Shaved Ice increased in price from $4.50 to $5.50, with the addition of a Sweet Milk Topping bringing it up to $7.00 instead of the previous $5.50. The Sake Mist Alcoholic Shaved Ice increased from $9.00 to $10.00, and Chilled Edamame will now be $4.50 instead of $4.00.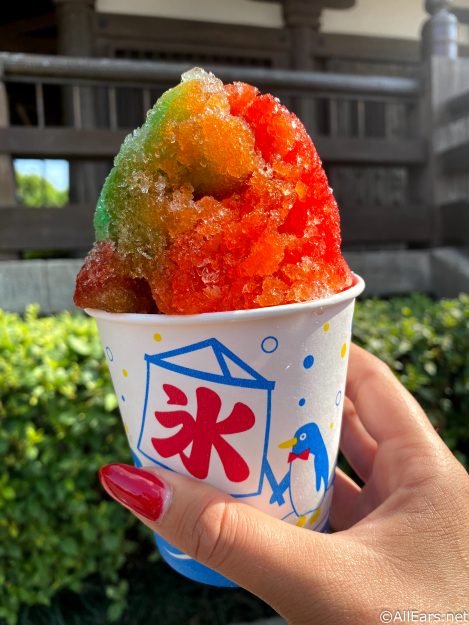 Sushi at this spot got price increases across the board, with the California Roll increasing from $5 to $6, the Spicy Roll also jumping from $5 to $6, and the Nigiri Combo going from $5.50 to $6.50.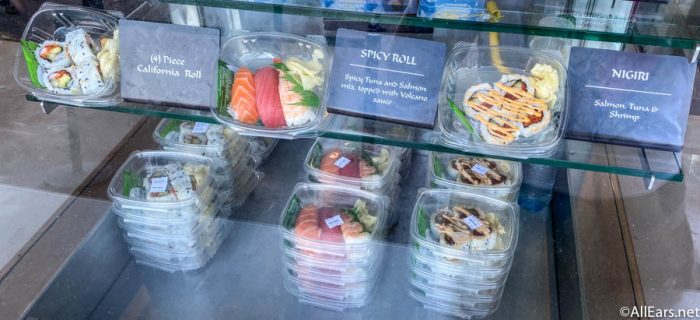 For beverages, the Hot Chocolate jumped from $3.29 to $3.75, POWERade® saw a big increase from $3.75 to $4.69, and other assorted bottled beverages are now $4.50 instead of $3.50.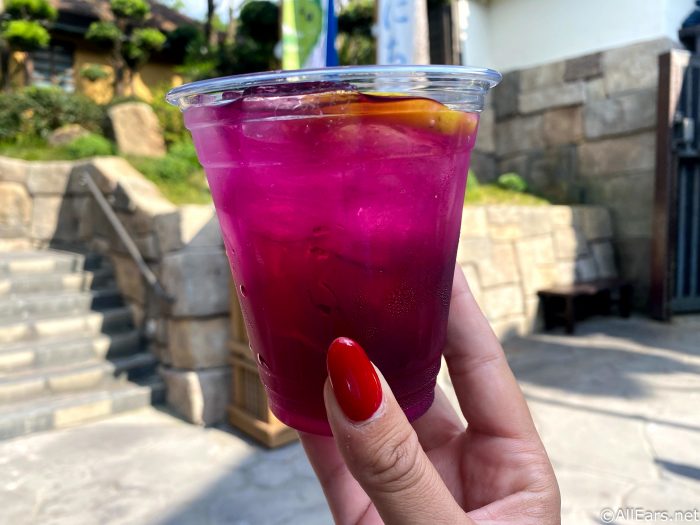 Alcoholic Beverages all increased in price as well, with Kirin Ichiban – Draft jumping from $8 to $9,  Kirin Frozen – Draft  going from $8.25 to $9.25, and Sapporo Premium – Bottle from $7.75 to $9.00. The Kirin Light – Bottle jumped from $7.50 to $8.50 and the Plum Wine from $7 to $8. Sake is also more expensive now, with Nigori Sake at $9.50 instead of its previous $8.50, Cold Sake going from $7 to $8, and Hot Sake from $7 to $8 as well. 
Whew! That's a lot of price jumps! Almost every jump was at least a dollar more than the previous price. Let's take a look at the Katsura Grill, located just around the corner, also in the Japan Pavilion.
Katsura Grill
Katsura Grill is a Quick Service restaurant that serves sushi, noodles, and other dishes.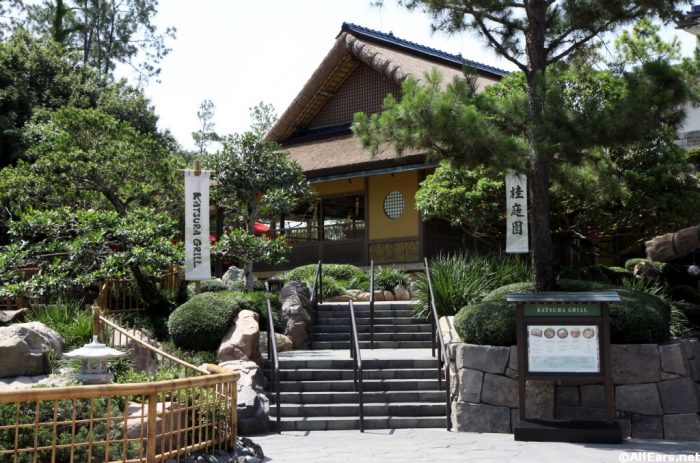 Some of the price increases here are smaller than the ones at Kabuki Cafe, and not everything on the menu was affected! Let's look at the food first.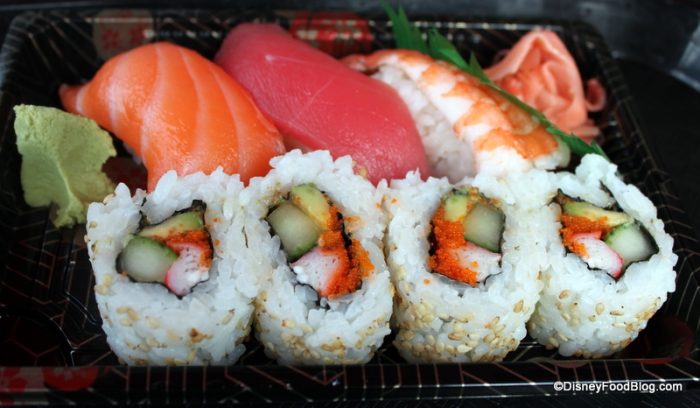 The Spicy Roll jumped from $9 to $10, along with the California Roll ($9 to $10). The Tokyo Sushi Combo and Vegetable Roll stayed the same, at $12 and $8 respectively.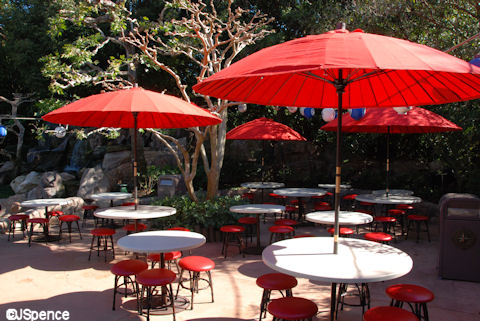 The Grilled Chicken Salad is a new menu item, and it's $12. Shrimp Tempura Udon went from $12.50 to $13, and Tonkotsu (Pork) Ramen also jumped from $12.50 to $13. The Yasai (Vegetable) Udon had a big increase from $10 to $12.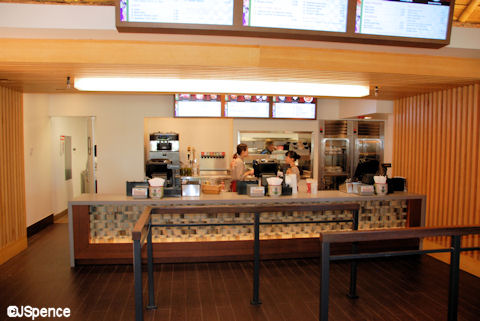 On the recommended menu, the Shrimp and Chicken Teriyaki is now served with mixed vegetables instead of a garden salad, and it's jumped from $14 to $15. The Chicken Cutlet Curry also replaced its salad with mixed veggies and went from $13 to $14. The Chicken and Beef Teriyaki had the biggest increase so far, jumping from $12 to $16. And the Chicken Teriyaki went from $11 to $13. The Menchi Katsu Slider was removed from the menu at this location.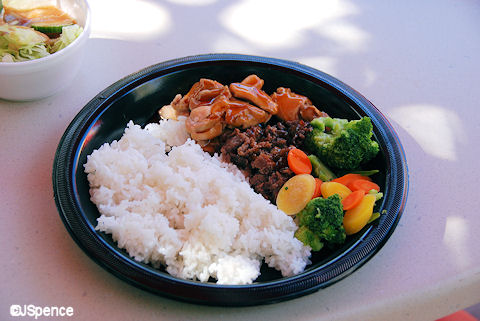 For sides, the Yuzu Miso Wings are now $12 instead of $8.50. Miso Soup stayed at $3, and Salad with Ginger Dressing is still $6. The Edamame are now $4.50 instead of $4 (the same increase we saw at Kabuki Cafe).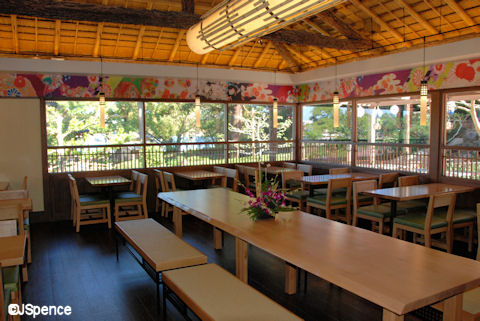 The Kids' Meals stayed at the same prices, with Chicken and Shrimp Teriyaki at $9.50, Beef and Shrimp Teriyaki at $9.50, and Chicken Teriyaki at $8.50.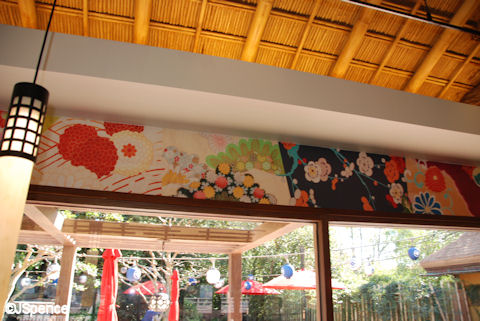 The other spot on this menu that saw big increases was the Alcoholic Beverages section. Japanese Cocktails are now $11 instead of $9. Plum Wine is $8, up from the previous $7.00.  Kirin Draft Beer went from $9 to $10, and Sapporo Draft Beer from $9 to $10 as well. Asahi Super Dry Draft Beer was $9.25, and it's now $11. Kirin Light Beer went from $7.50 to $8.50. Sake (hot or cold) jumped from $7 to $8. And Nigori (unfiltered) Sake is $9.50, up from the previous $8.50.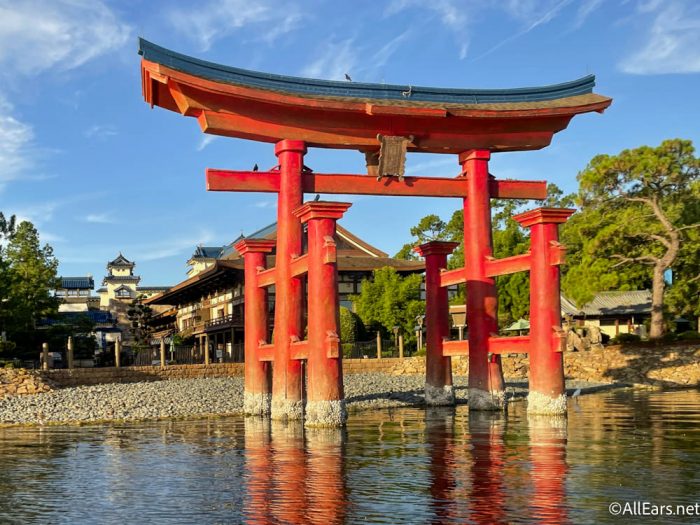 These are not the first price increases we've seen from Disney, so keep following AllEars for all the latest changes!
Do you think the food at Kabuki Cafe and Katsura Grill is still worth the increased prices? Let us know in the comments!
Join the AllEars.net Newsletter to stay on top of ALL the breaking Disney News! You'll also get access to AllEars tips, reviews, trivia, and MORE! Click here to Subscribe!