Halloween's in FULL swing in the Magic Kingdom as decorations have been put up and the BOO Bash has officially begun!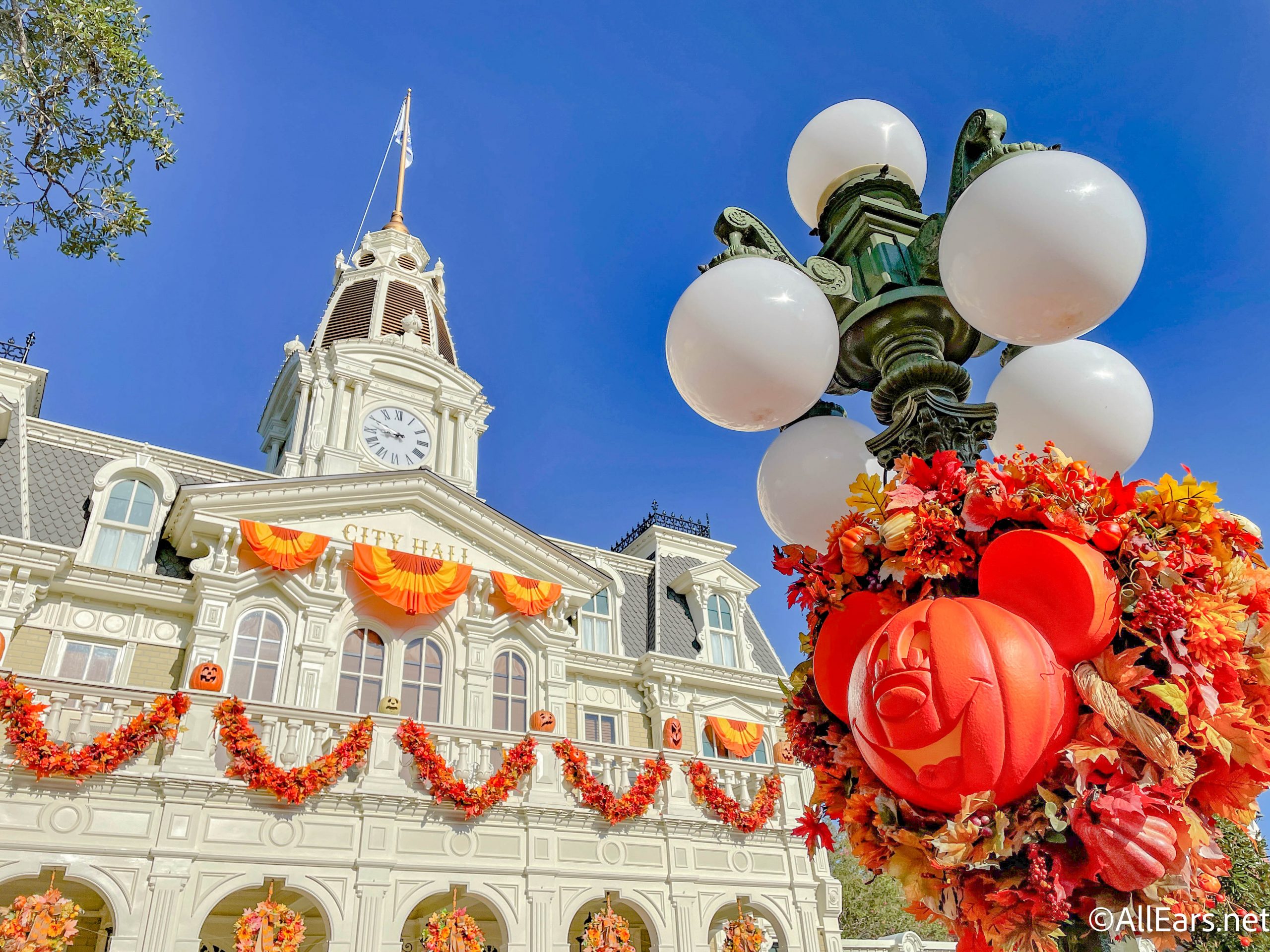 And, the start of Halloween also means the arrival of themed treats! So, before you head to the Magic Kingdom this Fall, you're going to want to check out this list of ALL the Halloween treats you can find in the park!
Originally, Disney announced that these snacks would be available as daytime items. However, it appears that they're all actually BOO Bash exclusives!
Auntie Gravity's Galactic Goodies
The Prince John Sucker is a hit with its tart green apple lemonade slush and whipped cream with a ring pop on top to garnish!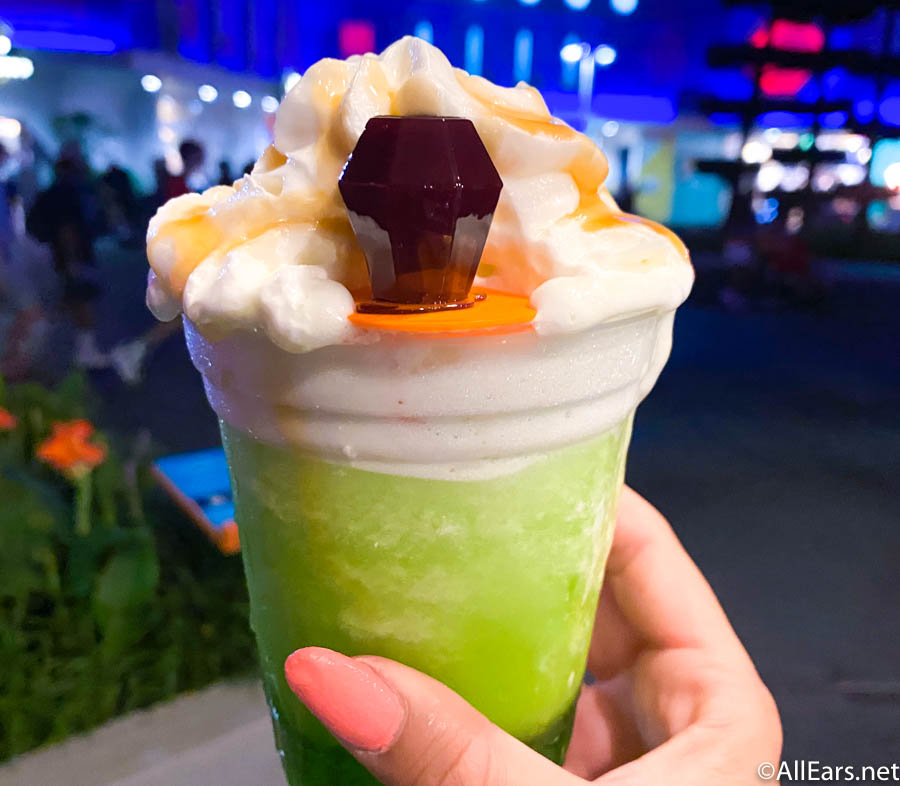 You can try the tart Prince John Sucker at Auntie Gravity's Galactic Goodies for $5.99.
Cinderella Castle Hub Popcorn Cart
Themed churros are one of our FAVORITE snacks to come out of the holiday season. And, you can find the Maleficent Churro along Main Street, U.S.A. with a wicked chocolate cookie crumble, purple icing, and green and purple sugar!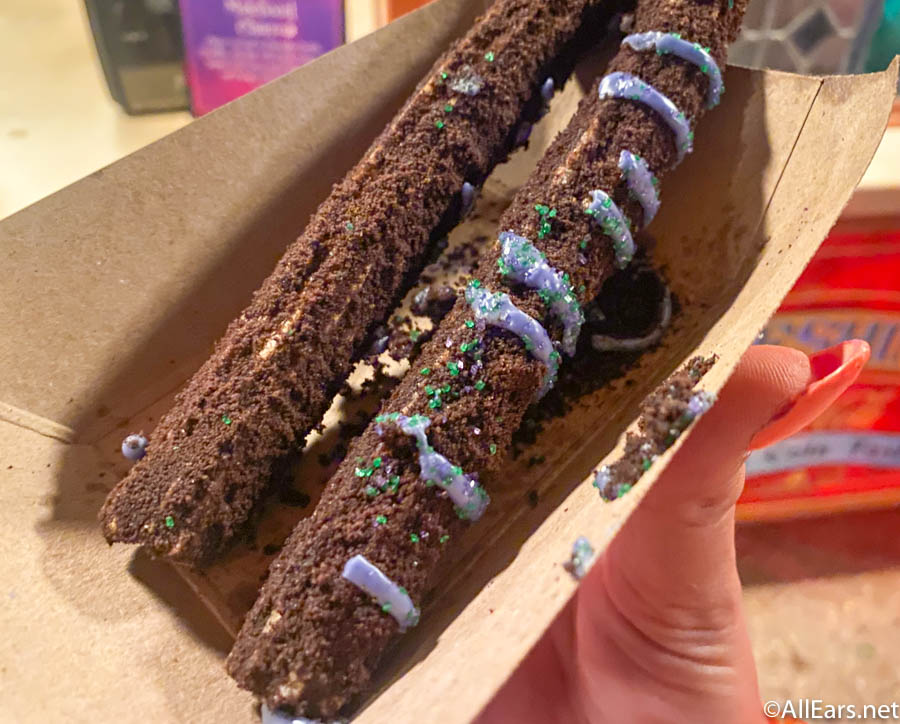 You can find this delightful treat for $7 at the popcorn cart in the Cinderella Castle Hub.
Storybook Treats
The Five Dozen Egg Slush has previously appeared at the Disney Villains After-Hours events, but it's also back again at Storybook Treats for Halloween!
Available for $5.99, the frozen custard has brown sugar swirled in and whipped cream and a cinnamon stick on top!
Sleepy Hollow
The Foolish Mortal Funnel Cake is making a spooky appearance at Sleepy Hollow with its chocolate cookie crumbles, purple vanilla ice cream, caramel drizzle, and M&M's milk chocolate Ghoul's Mix over a hot funnel cake.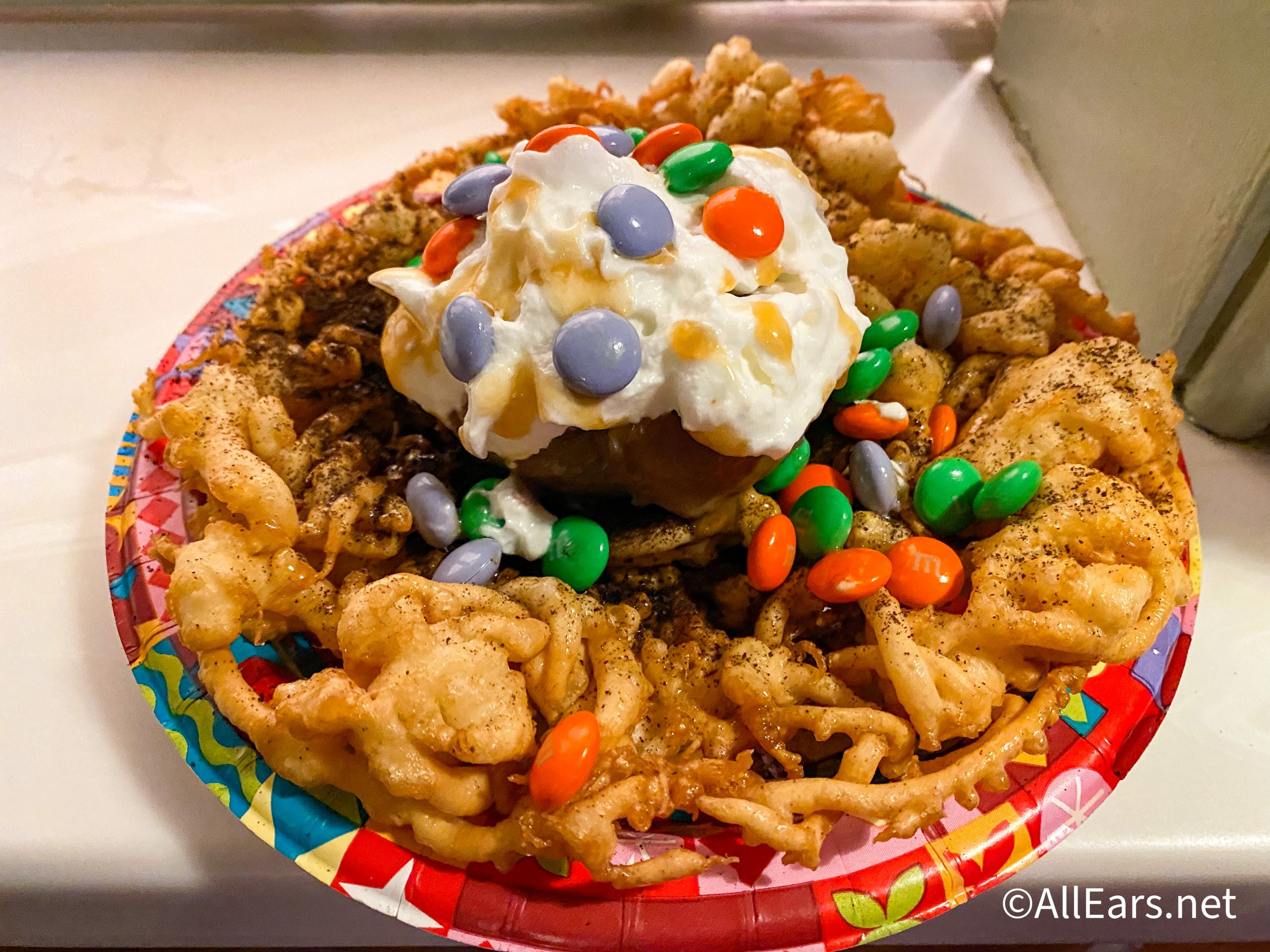 You can dare to try the Foolish Mortal Funnel Cake for $7.99.
Golden Oak Outpost
Speaking of more frozen drinks, the Apple Ginger Dale is being swirled up at the Golden Oak Outpost for the fall!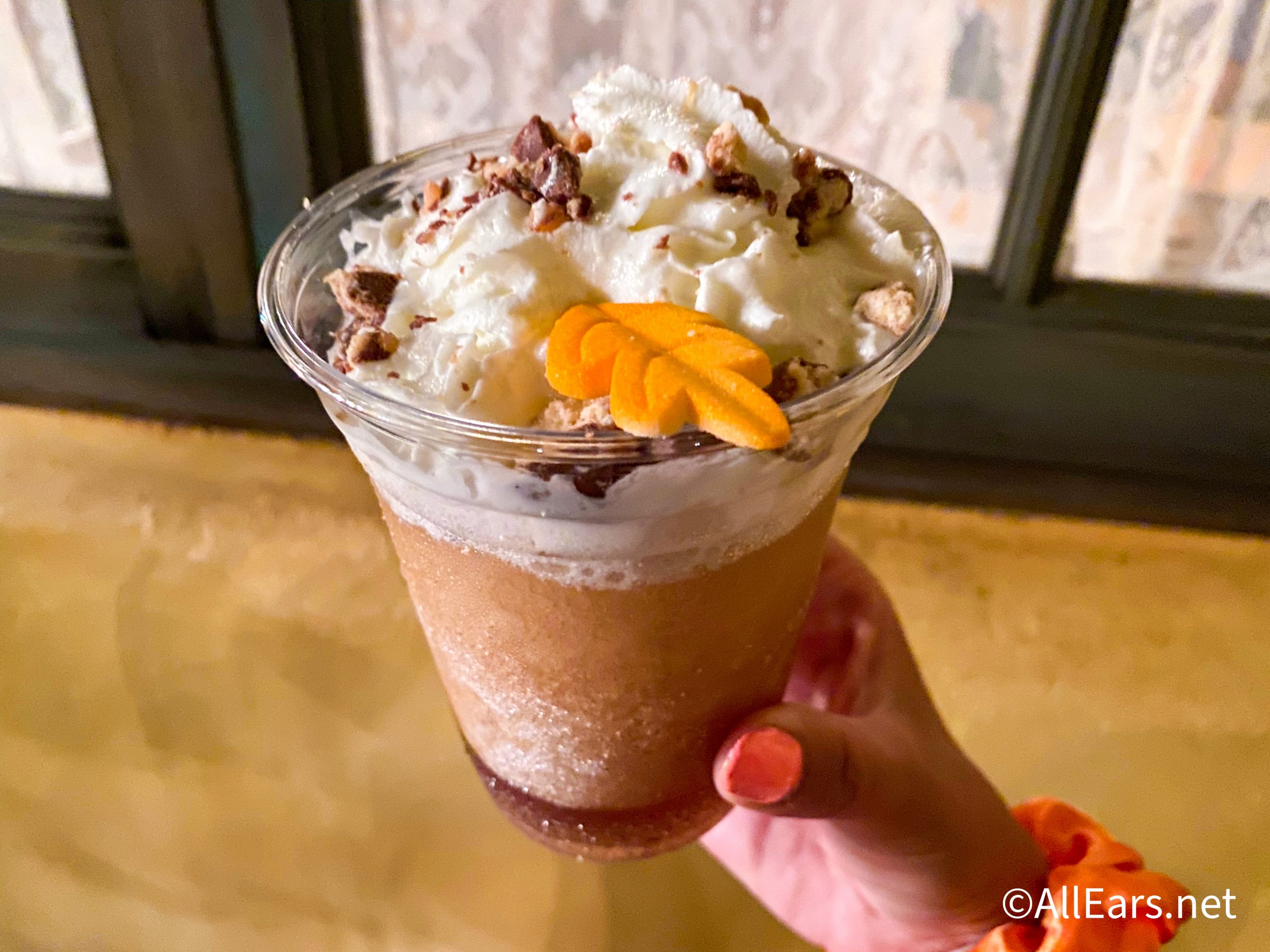 The frozen apple cider is mixed with ginger ale and topped with whipped cream and chopped TWIX cookies bars, available for $5.99.
One treat that will be at BOO Bash but was unavailable tonight is the Mocha Chocolate, which will typically be available at Golden Oak Outpost. The frozen mocha will be topped with whipped cream, chocolate chips, and a sugar acorn.
Of course, you can tag along with us to see all the other Halloween treats available in Disney World's parks and beyond! Stay tuned with All Ears for the latest Disney entertainment and news!
What Halloween treat are you looking forward to trying the most in the Magic Kingdom? Let us know in the comments below!