It's here! The first night of Magic Kingdom's After Hours BOO BASH is tonight and we're ready to get you all the latest scoops on this year's Halloween event!
We're live in Magic Kingdom checking out the festivities and so far, we've seen special characters, spooky cavalcades, themed treats, and more. One thing many have been wondering about is what the wait times would look like during the After Hours event. Well, you're in luck, because we have a first look at the wait times during Boo Bash!
Attractions Open During BOO Bash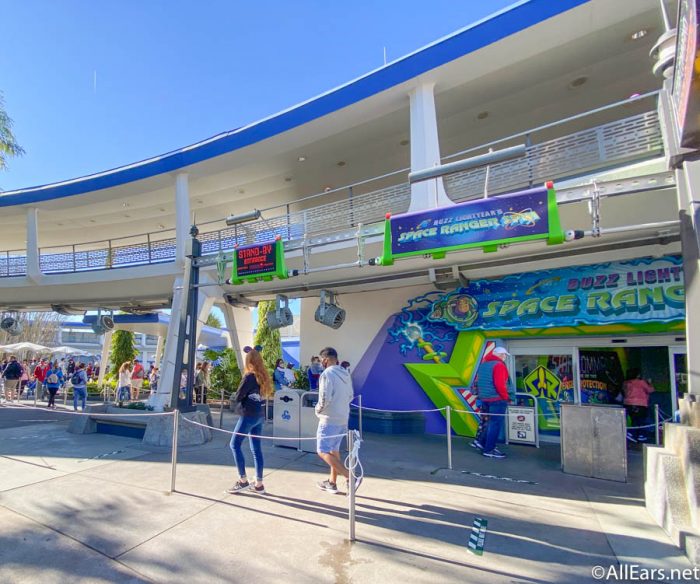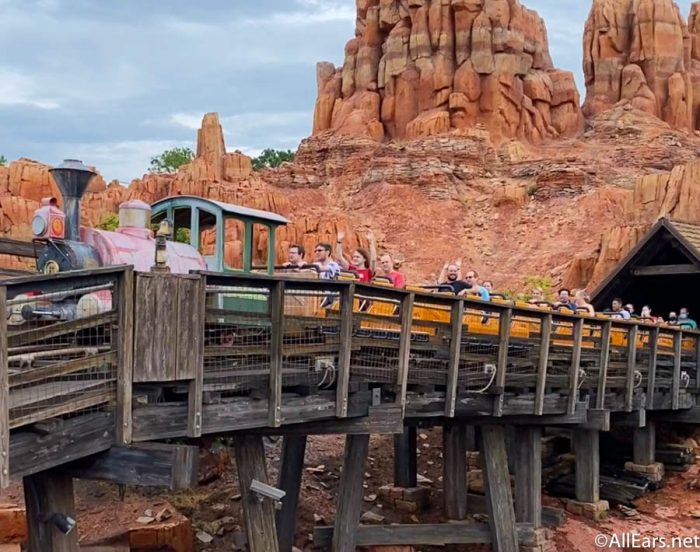 Wait Times at 9:30PM
The event began at 9:30PM on this first night, and the wait times were off to a great start. Multiple rides were at only a 5-minute wait, including popular options like Big Thunder Mountain Railroad and Dumbo the Flying Elephant.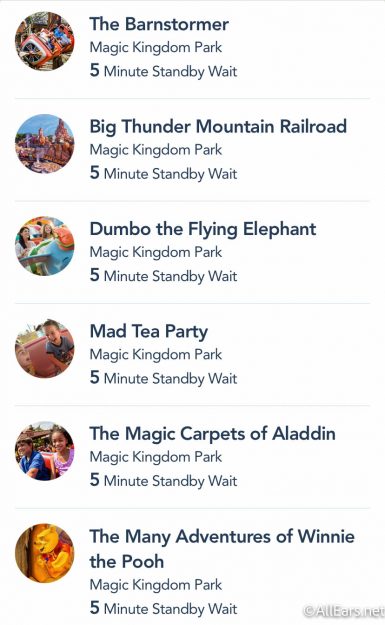 The next group ranged from 5-15 minutes and included Prince Charming Regal Carrousel, Pirates of the Caribbean, and Buzz Lightyear's Space Ranger Spin.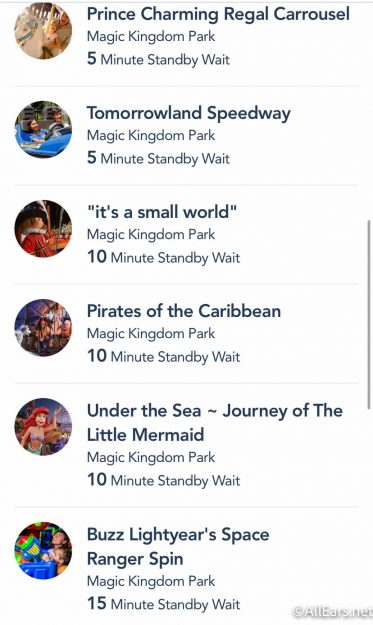 Haunted Mansion, Jungle Cruise, and Splash Mountain all stood at 15 minutes, but Space Mountain was up to 25.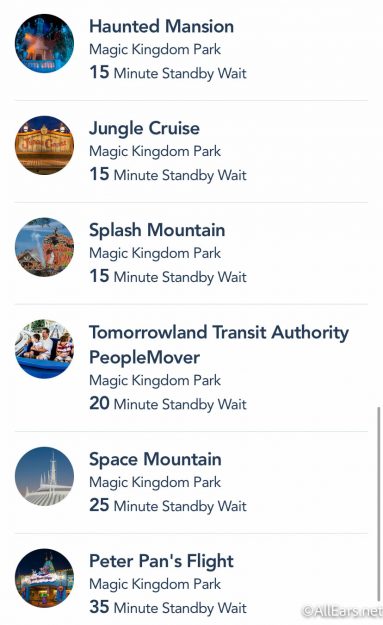 Seven Dwarfs Mine Train made the bottom of the list (no surprise there) with 45 minutes, which is still a significant improvement from the daytime. What was most surprising is that Astro Orbiter had the highest wait of all with a staggering hour-long line! This is likely due to the ride's slow loading process.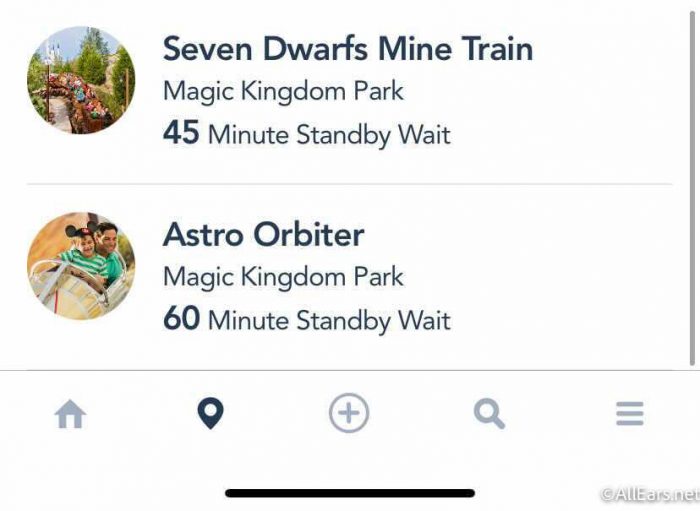 Wait Times at 10PM
Thirty minutes later, some rides' wait times began to drop. Many of the same attractions were hovering in the 5-minute range, except Jungle Cruise dropped down from its previous 15-minute wait.
Those in the 5-10 minute range stayed the same as well. Winnie the Pooh, the carrousel, Tomorrowland Speedway, and several others had incredibly short lines — you probably wouldn't even have to wait at all!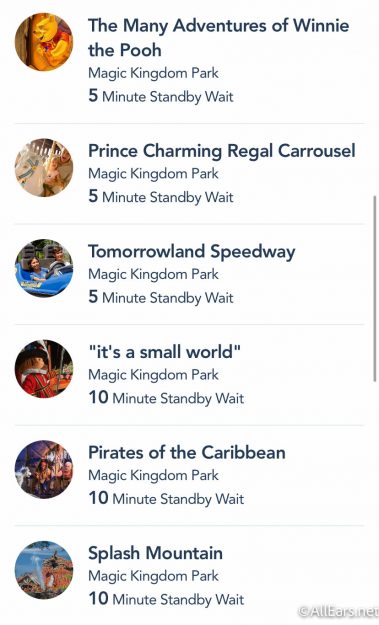 After the initial rush, Seven Dwarfs Mine Train dropped down to 30 minutes, while Space Mountain hovered at 25. The PeopleMover was hanging out at 20 minutes…we bet that would be fun late at night!
Peter Pan's Flight took over second place with a 35-minute wait, but Astro Orbiter still kept up its 60-minute line.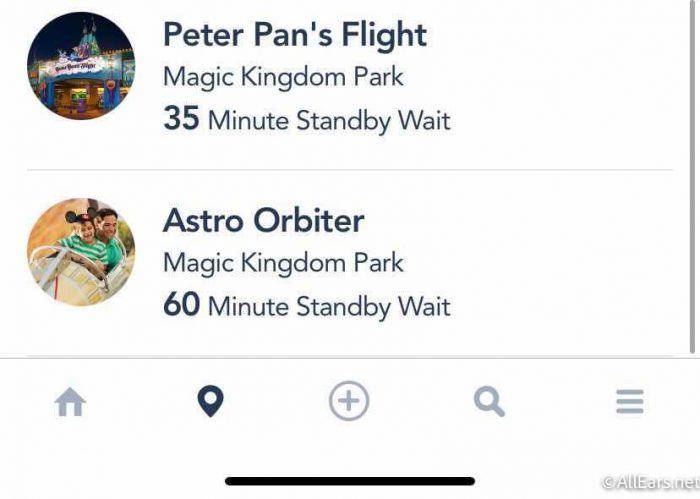 Wait Times at 10:30PM
Several rides continued to be walk-ons at the 10:30PM mark. An hour into this event, and you could've gotten quite a few things done! The biggest change is that Astro Orbiter plummeted to a 5-minute wait.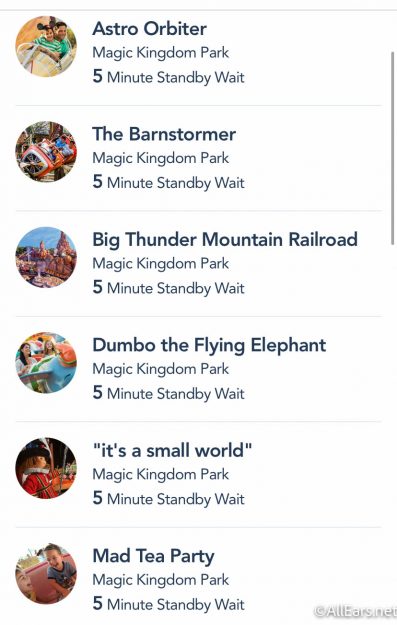 It looks like the lowest wait times are still in Fantasyland and Adventureland, with rides like Magic Carpets, Under the Sea, Jungle Cruise, and Pirates.
Space Mountain finally dropped to just 10 minutes, joining Splash Mountain and Tomorrowland Speedway. Haunted Mansion climbed up to 25, but we can't blame people — what ride is more perfect to check out during the BOO Bash?!
The two longest waits in the park at 10:30 were Peter Pan's Flight and Seven Dwarfs. At only 25 minutes each, you can hardly call that a "long" wait!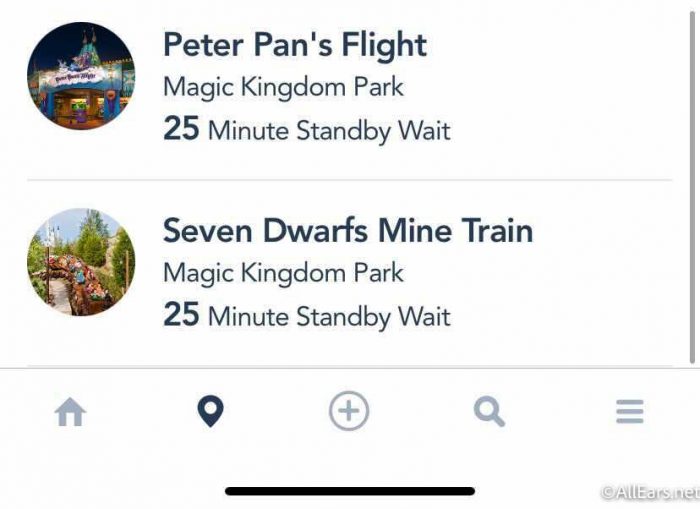 Wait Times at 11PM
At 11PM, the 5-minute wait time list has pretty much stayed the same. Astro Orbiter has kept a spot in this section after holding a ridiculously high wait at the beginning of the evening.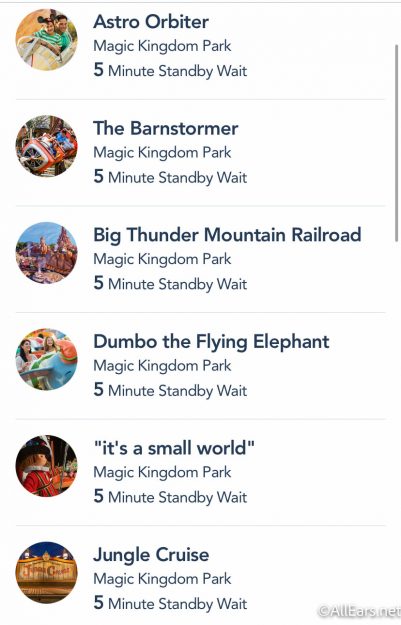 Haunted Mansion dipped back down a bit, dropping to 10 minutes. Most of the rides without height requirements are continuously walk-ons.
Several of Magic Kingdom's most popular choices are hanging out in the 10-15 minute range.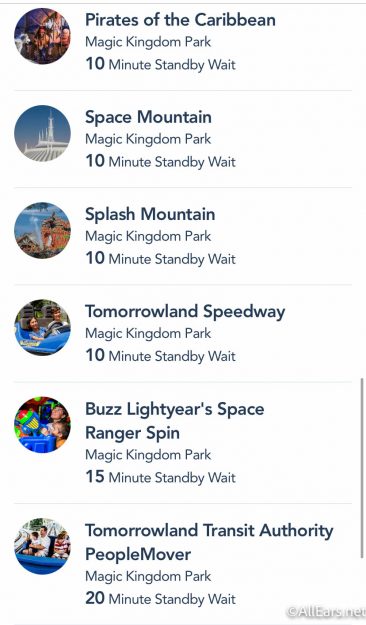 And finally, Peter Pan and the Seven Dwarfs keep their same wait times with the two longest lines in the park! (Still under 30 minutes, not bad at all.)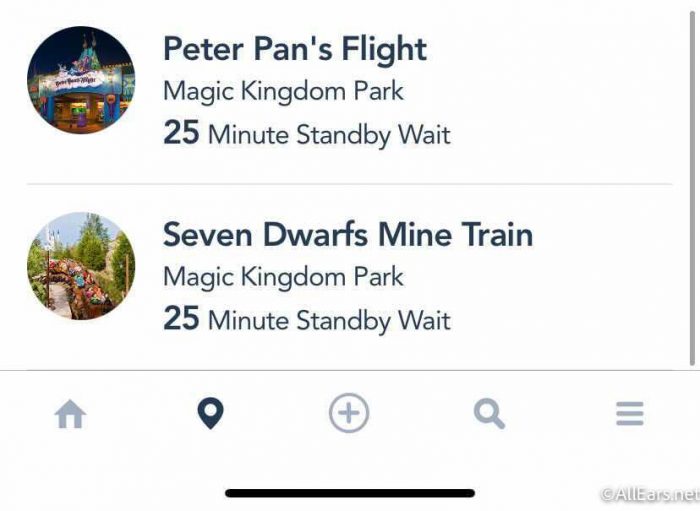 Wait Times at 11:30PM
And at 11:30, things didn't look much different in the lowest range of wait times. There are a lot of rides without any lines!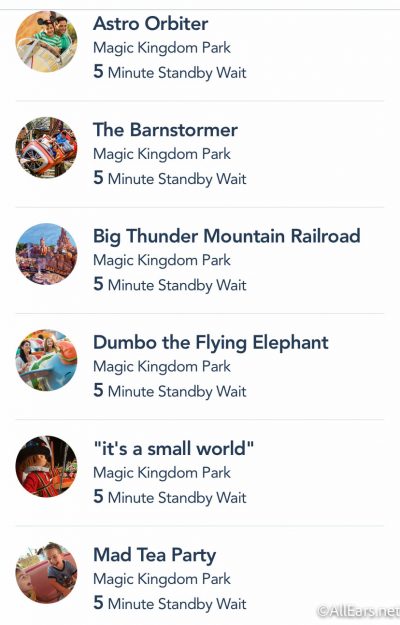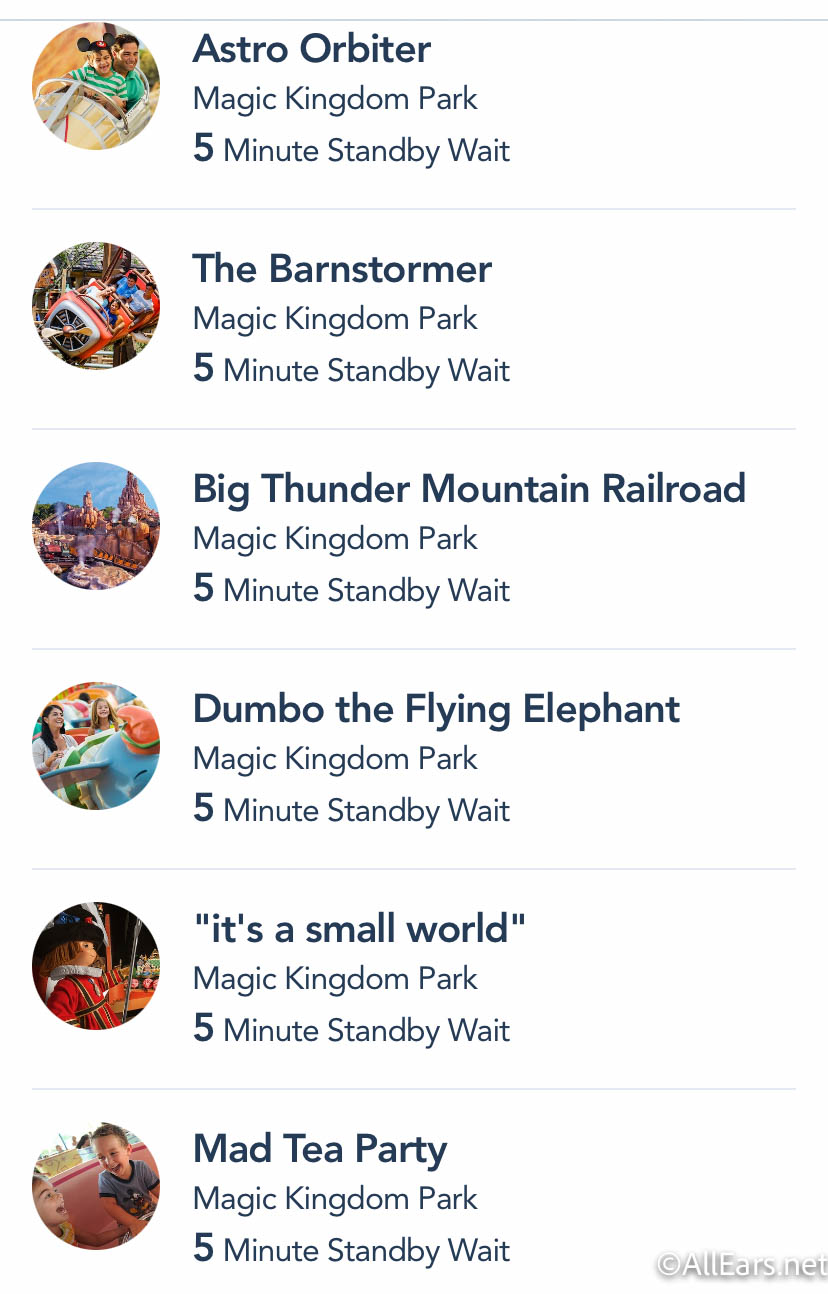 In fact, now a dozen of the 20 rides available have 5-minute waits! If you're looking to knock out some rides, then it looks like 11:30PM is the perfect time to do it.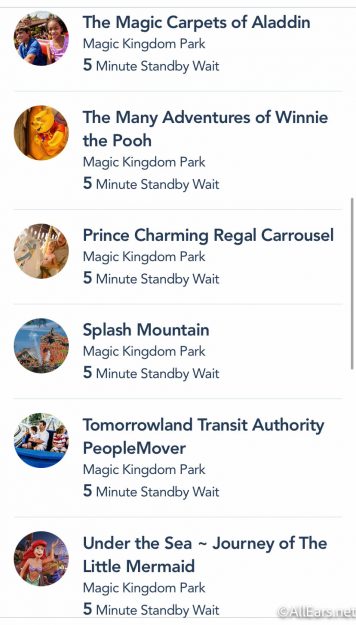 And those that aren't 5 minutes still hover close to it. Imagine waiting only 10 minutes for Space Mountain or Tomorrowland Speedway — that hardly ever happens!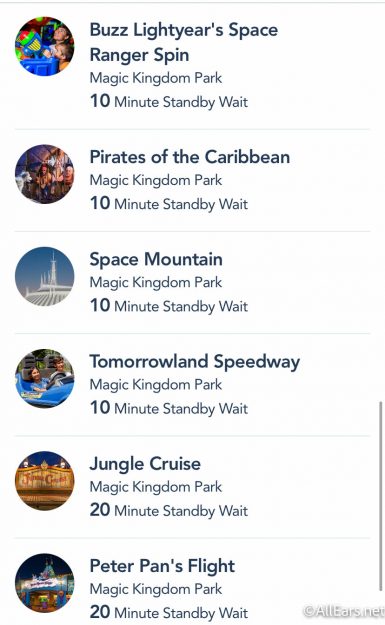 Peter Pan and Seven Dwarfs both dropped by 5 minutes, leaving Haunted Mansion with the highest wait time again. We're not surprised that it's so popular!
Keep checking this post as we update the wait times throughout tonight's event! And follow along with AllEars for more BOO Bash news!
Join the AllEars.net Newsletter to stay on top of ALL the breaking Disney News! You'll also get access to AllEars tips, reviews, trivia, and MORE! Click here to Subscribe!

What do you think of this year's After Hours BOO BASH? Let us know in the comments!