When Disney World reopened after temporarily closing in 2020 due to the global COVID-19 pandemic, many restaurants and activities remained closed. And, one of the major things missing from the parks was fireworks.
Disney opted to suspend fireworks initially to reduce crowding in the parks and maintain the health and wellness of guests and Cast Members. The suspension still remains in place today, and many Disney-goers have been left wondering, when could fireworks make their grand return to the parks? Well, here's what we know.
So, When Could Fireworks Return to Disney World? Let's Take a Look!
Fireworks Testing
Though fireworks and nighttime spectaculars aren't lighting up the sky at Disney World currently, they have still been making progress on EPCOT's new show, Harmonious. The new show was scheduled to debut in 2020, but park closures put a delay on the opening date.
And, though Disney hasn't shared a new date for when this show will begin, there are five new residents of World Showcase Lagoon in barge form!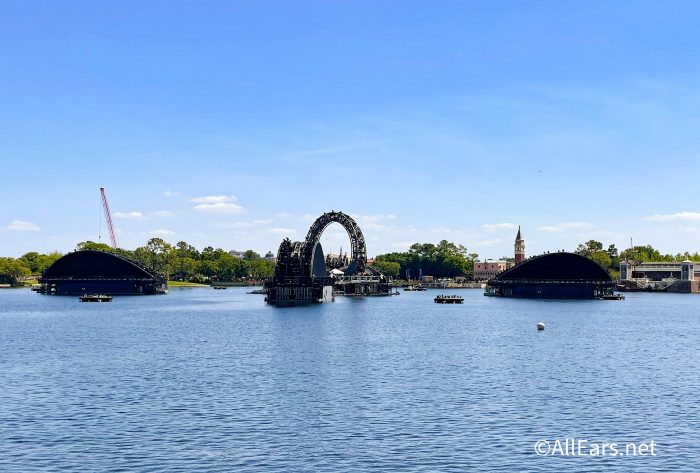 There are a lot of different elements to the show including digital displays, water effects, and fireworks and, though we haven't seen fireworks actually testing in the parks just yet, we have seen Disney testing the rotating arms and screens…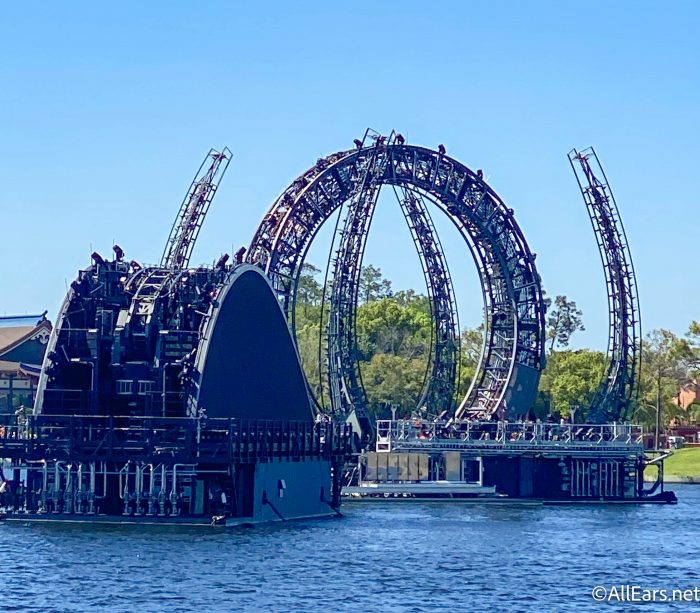 …and even the water displays!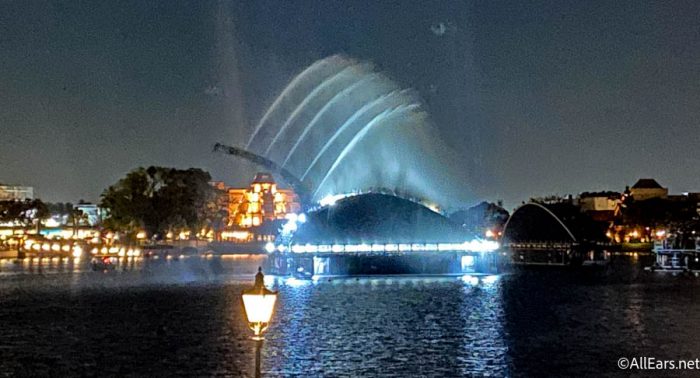 And, there is some evidence to suggest that the fireworks have been tested by Disney. Back in September, Disney Food Blog reported that guests staying at Disney's Riviera Resort received a notification from the My Disney Experience app letting them know that EPCOT firework testing would be taking place overnight.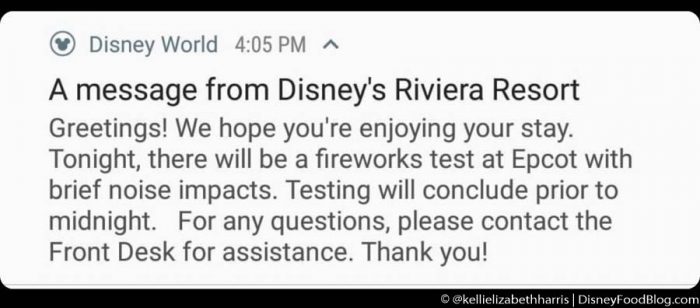 WDW Magic also reported recently that some guests staying at nearby EPCOT hotels could hear the soundtrack of EPCOT Forever (the previous fireworks display in the park) playing from the park.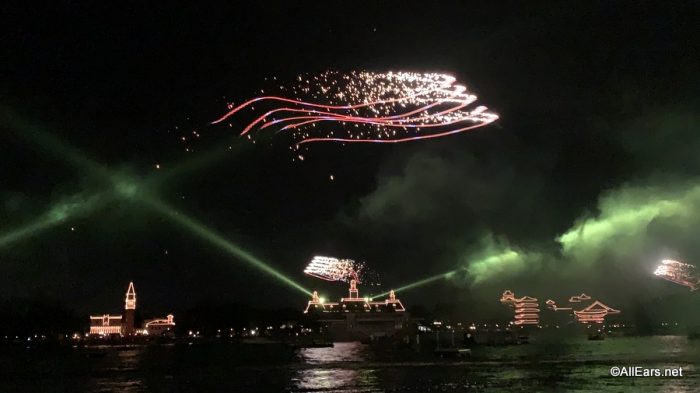 EPCOT isn't the only park that has done some fireworks testing — we've also seen fireworks in the distance at Magic Kingdom after the park has closed.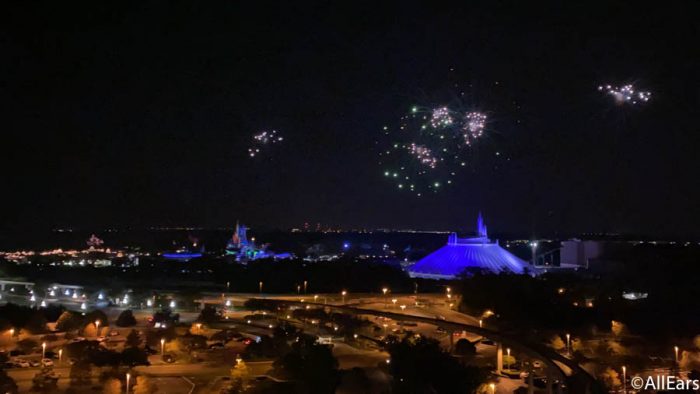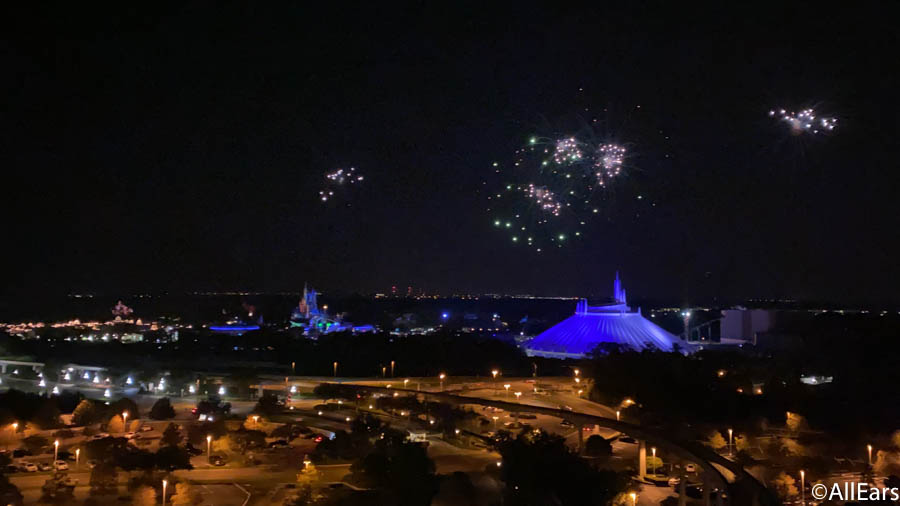 So, while Disney hasn't brought back the fireworks displays yet, it does seem that they're making sure they're ready to go when the announcement does come.
Some Pyrotechnics Have Appeared in the Parks
And, though we're not gathering in front of Cinderella Castle to watch a 15-minute fireworks show, there have been some glimmers of pyrotechnics in the parks at Disney World. In 2020 Disney replaced the holiday fireworks display with castle projections that changed throughout the night — and guests who were near the castle when the projections kicked off for the evening could get a taste of fireworks as they opened up the "show."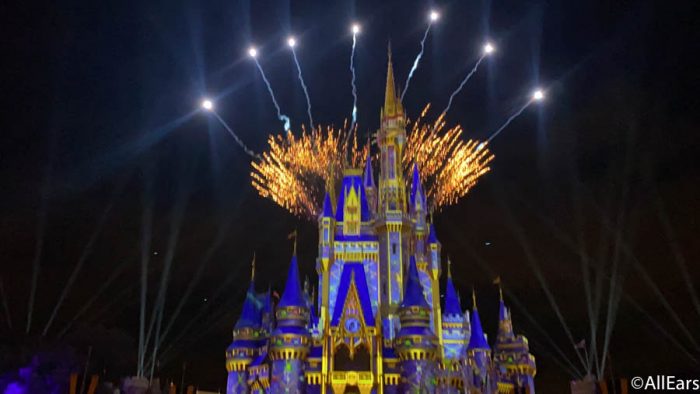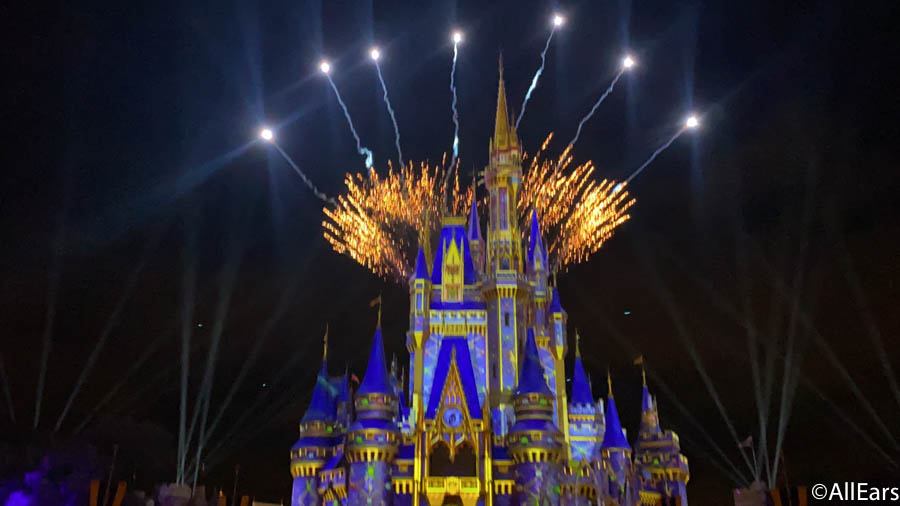 One thing to keep in mind too is that fireworks have actually fully returned to TWO Disney Parks — Shanghai Disneyland and Tokyo Disneyland. Both parks brought their nighttime displays back shortly after reopening and, though they've waffled between suspending them and then bringing them back a few times, the fireworks display still continues in Toyko Disneyland currently.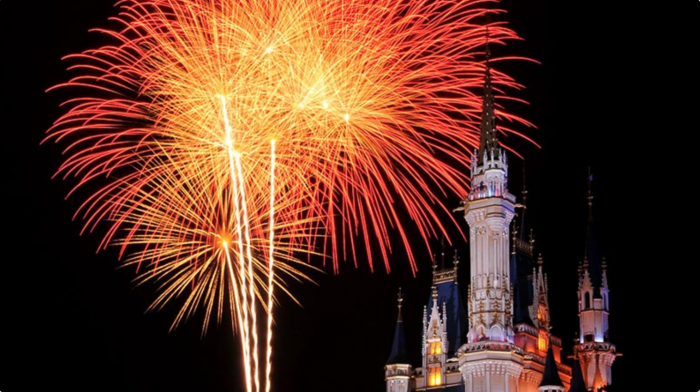 Disney is Hiring Firework Professionals
Back in Disney World, we recently saw two BIG glimmers of hope when it comes to the return of fireworks. Disney posted a new job listing for a Principal Fireworks Designer back in March and just a few days ago we spotted a posting for a Fireworks & Special Effects Designer.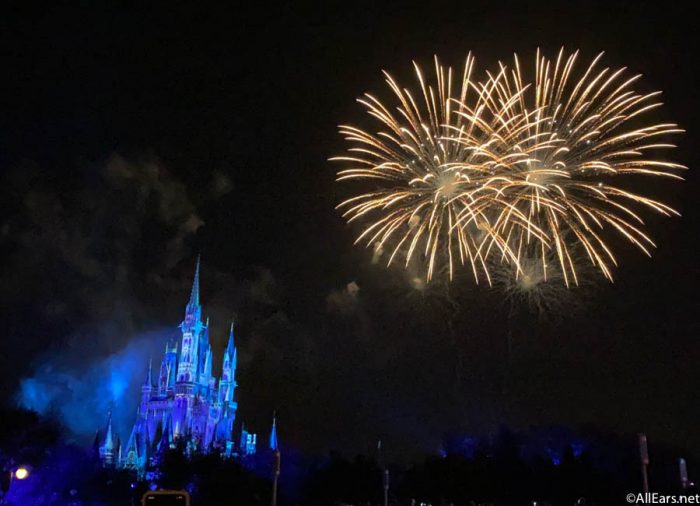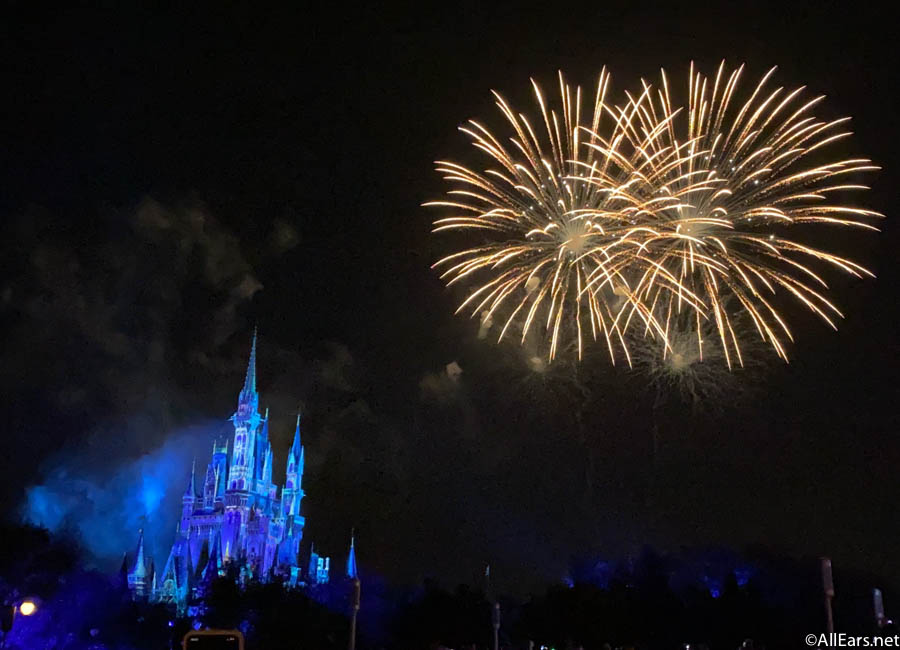 Both roles have a hand in developing the fireworks shows and special effects for live shows around the Disney World parks. So, this could mean that Disney is working to bring back fireworks sometime soon. And, if anything, these jobs sound really cool!
Things Are Starting to Return to "Normal"
All this considered, Disney has yet to comment on their plans for the return of fireworks to the Disney World parks, though many other aspects of the parks are starting to return to normal.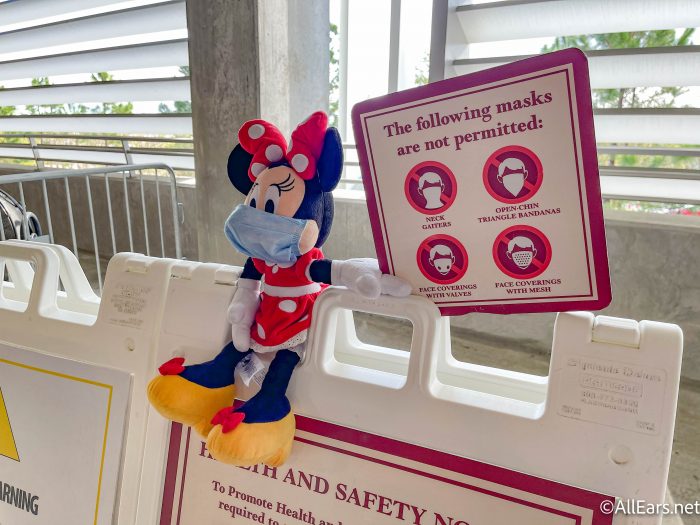 Over the past month, Disney has changed face mask requirements to allow guests to remove their masks when taking photos, and they've begun phasing out additional health and safety measures like hand washing stations, propping trash can doors open, and even temperature checks will soon disappear.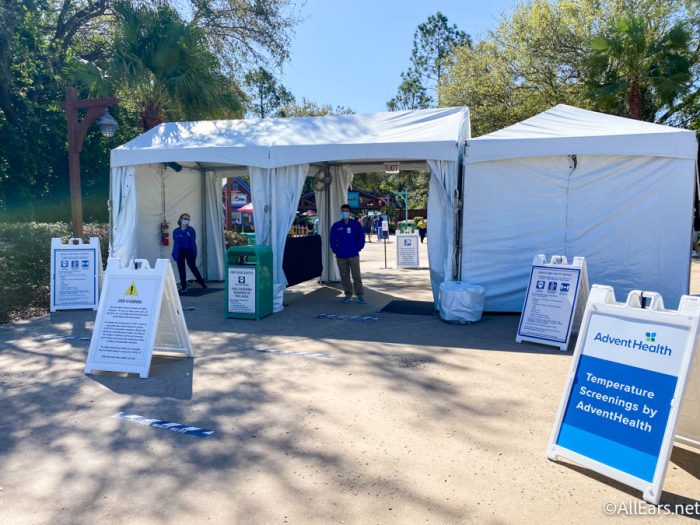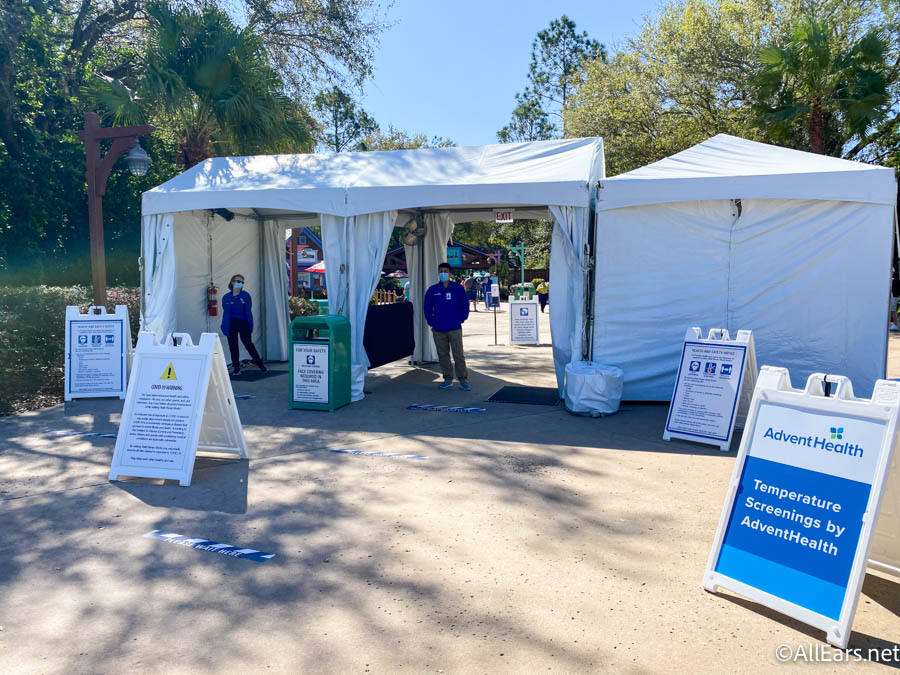 Plus, Disney has started to reopen self-serve drink stations (which had been staffed by a Cast Member previously) and brought back their first live indoor entertainment show — Festival of the Lion King.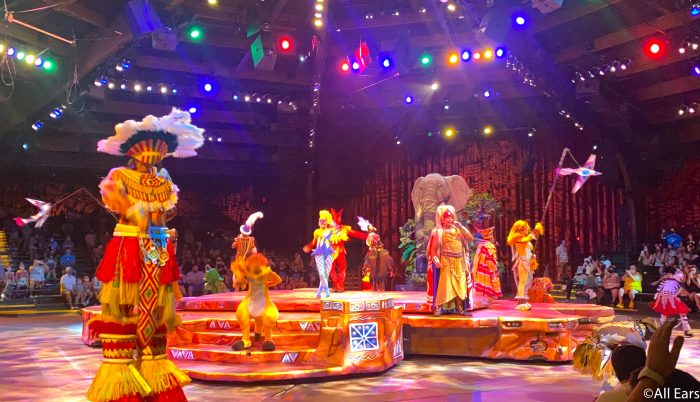 Things have been changing at a fairly quick pace in the parks due to new health guidelines from the state of Florida and Orange County, so fireworks may join the list at some point.
What We Know About The Future
So, what does all of this mean for the future of fireworks in Disney World? Well, there's still a lot more to come before we know exactly when the night sky will light up once again.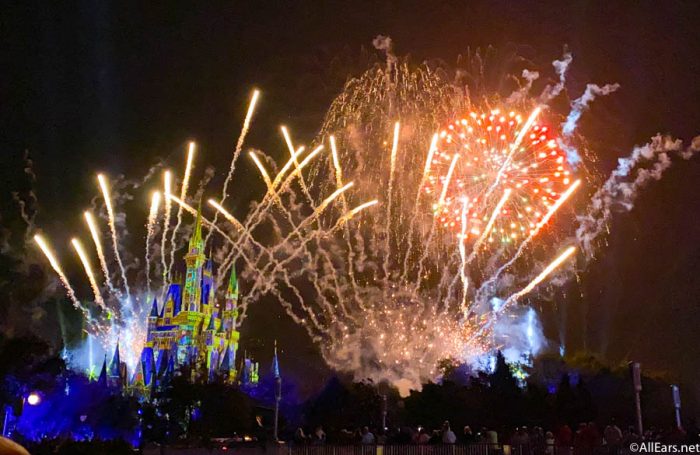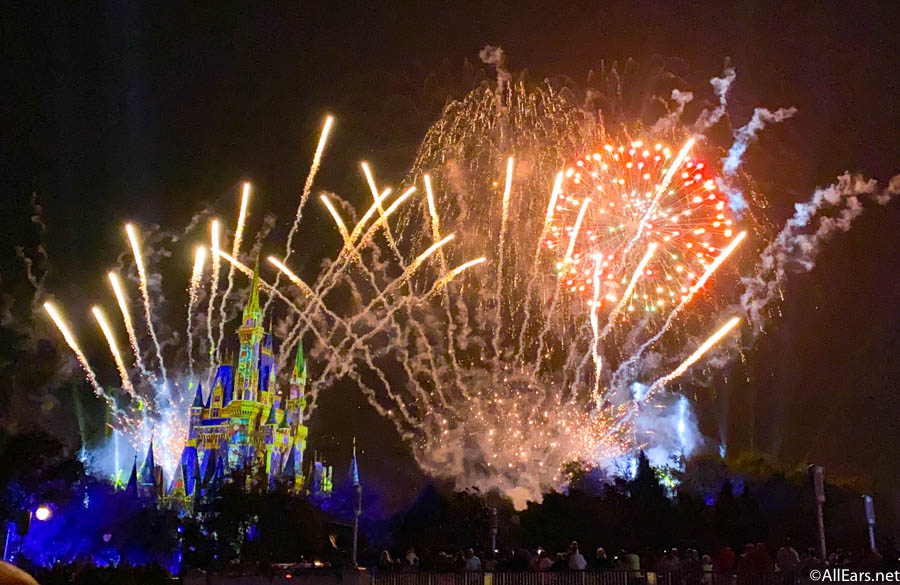 One of the bigger events that we're keeping an eye out for is the new Boo Bash event that will replace Mickey's Not So Scary Halloween Party this year. The Halloween Party was initially canceled last year due to health and safety concerns and Disney canceled it once again this year, opting to replace it with a modified party.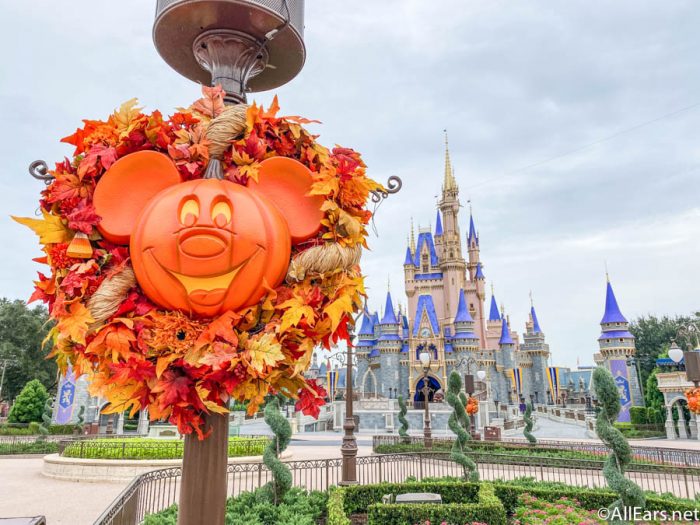 The new "After Hours" event will feature themed character cavalcades, the Cadaver Dans, Disney Villain sightings, candy stops, and specialty snacks. But one thing that Disney hasn't commented on at all is whether stage shows or fireworks will be part of the event.
So, without any official word from Disney, there is still hope!
Ultimately, the return of fireworks is still TBD and Disney is keeping any plans (if they have them) under wraps for now. But, as the global pandemic continues to evolve, we will be sure to keep an eye out for any updates and bring you the latest so stay tuned!
And, in the meantime, you can at least watch some fireworks through your screen and learn some fun facts in our video below!
Join the AllEars.net Newsletter to stay on top of ALL the breaking Disney News! You'll also get access to AllEars tips, reviews, trivia, and MORE! Click here to Subscribe!

What is your favorite Disney World fireworks show? Let us know in the comments!