We FINALLY know what's happening for Halloween at Disney World, and we're excited to get more details as the season gets closer.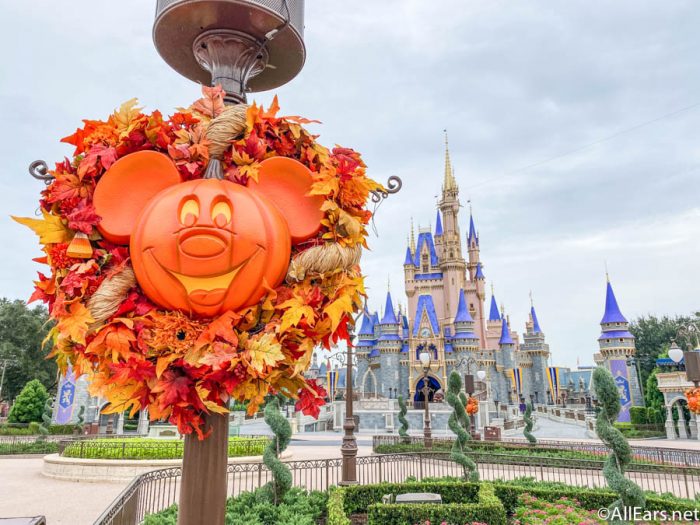 This year, Mickey's Not-So-Scary Halloween Party will be replaced by the all-new Disney After Hours BOO Bash. We got a lot of new information on what this BOO Bash is going to be like, but how is it going to be different from the regular Halloween party? We're breaking it down!
Event Schedule
Let's start by talking about dates and times! Typically, Mickey's Not-So-Scary Halloween Party (MNSSHP for short) begins in August and runs until November 1st. It usually happens a few nights a week.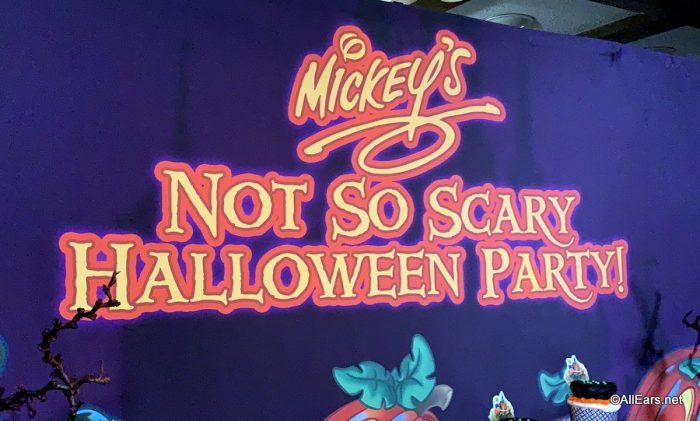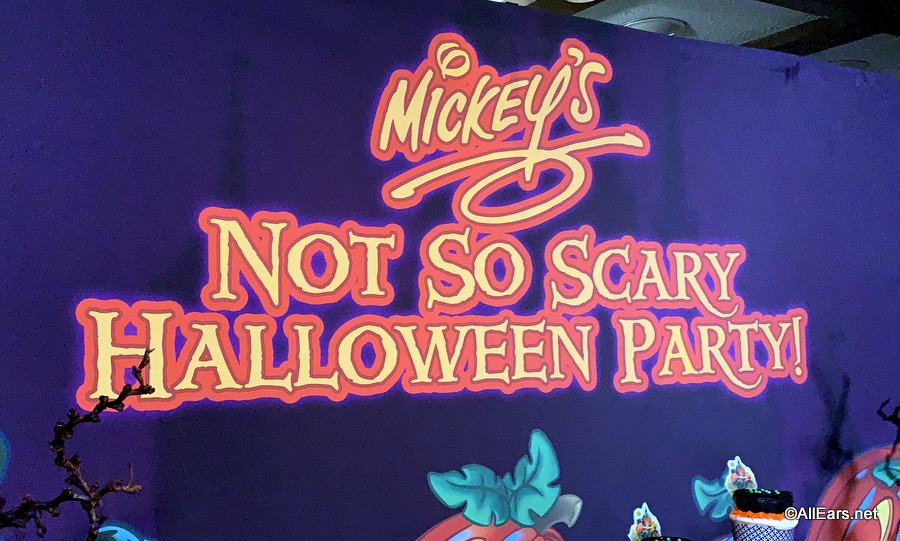 On a party night, guests are usually allowed to enter the park at 4PM for an event that starts at 7PM. Magic Kingdom is closed to regular guests at 6PM, but the entertainment options and special festivities don't start until an hour later.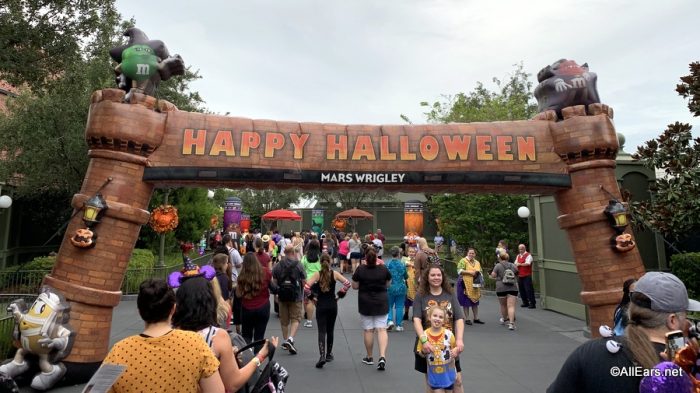 However, the BOO Bash is being marketed instead as an "After Hours" event, so Magic Kingdom won't be closing as early as it usually is for MNSSHP. This year, you'll be able to enter Magic Kingdom at 7PM with an event ticket, but BOO Bash won't start until 9.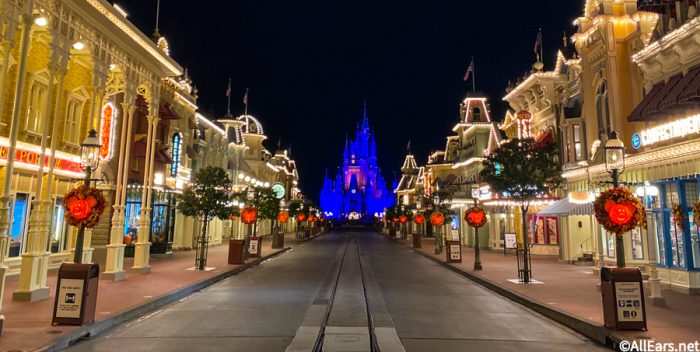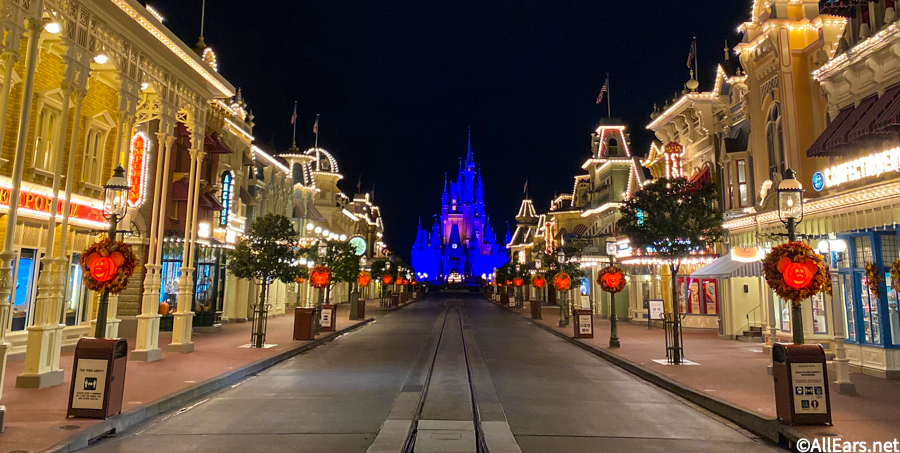 As far as party dates go, BOO Bash is running on select nights from August 10th to October 31st. These are pretty similar to the dates for MNSSHP, except we don't get the bonus November 1st date.
Entertainment
Let's start by discussing what we usually get for entertainment at MNSSHP. At the 2019 party, we had several shows and performances spread throughout the parks, with the main highlight being The Hocus Pocus Villain Spelltacular on the castle stage.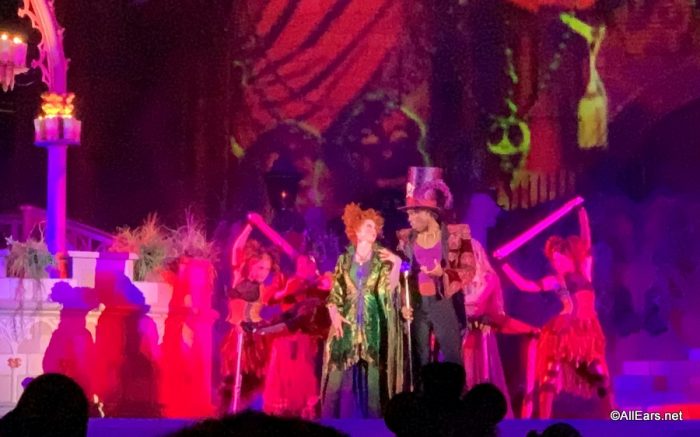 Other big highlights include the fan-favorite Mickey's "Boo-to-You" Halloween Parade and the fireworks show, Disney's Not-So-Spooky Spectacular. These events usually draw massive crowds to Main Street, U.S.A.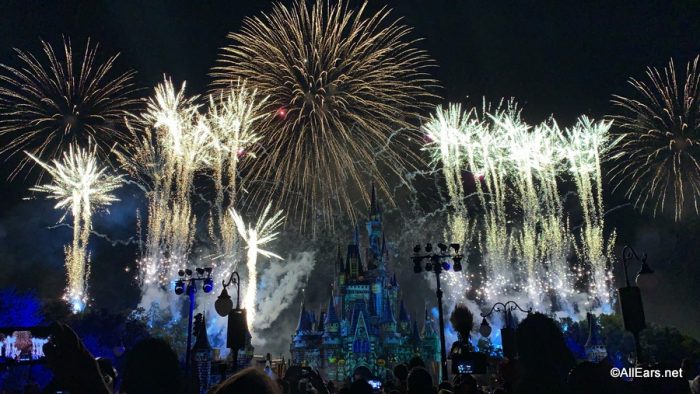 So what entertainment will we get in 2021? So far, Disney has announced that the Cadaver Dans will be returning to give special performances throughout the night. If it's anything like what we saw during the daytime for Halloween last year, then we may get to see them in spots like the Frontierland bridge and the Main Street train station.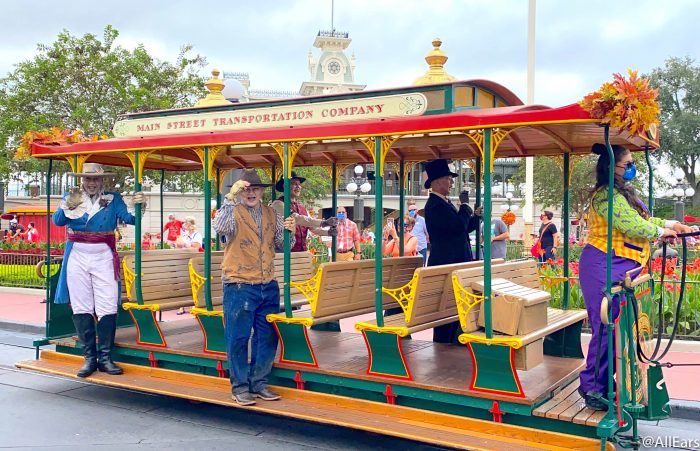 In addition to the Dans, we'll be getting special Halloween/Fall-themed cavalcades, just like last year! Disney hasn't specified which cavalcades we'll get, but last year we had one with Mickey and Friends (that was like a small portion of the Boo to You parade), one with Disney Villains, and one with The Nightmare Before Christmas characters. If you haven't been to the parks since reopening, these cavalcades are basically "mini-parades" with a single float and a small group of characters and Cast Members.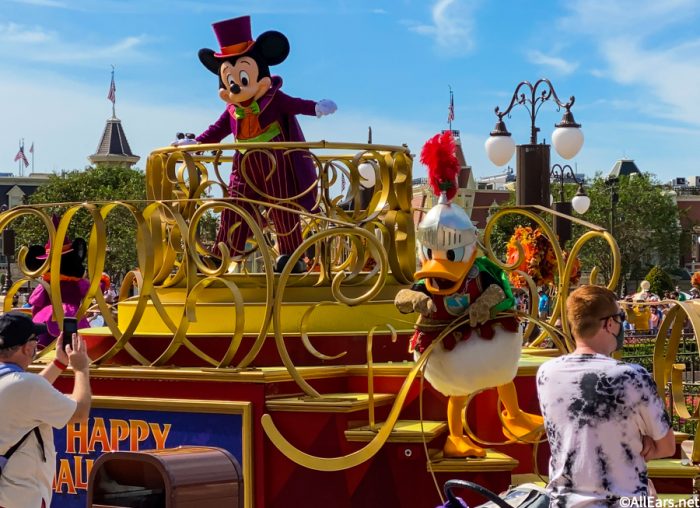 But what else for entertainment? So far, that's all that Disney has shared. Interestingly, they didn't note any specific information on stage shows or fireworks (they didn't outright say they were cancelled). We'll keep our ears to the ground over the next few months and see what gets announced!
Characters
Typically, one of the big draws of the Halloween party is the plethora of unique character meet-and-greets! You'll often be able to meet with rare characters that you don't typically see in the parks, like the Seven Dwarfs, Jack and Sally, and various Disney Villains.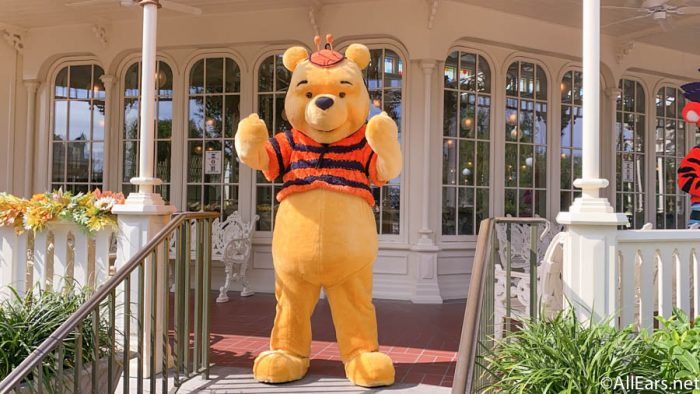 As part of the offerings for BOO Bash, Disney has noted that there will be "character sightings throughout the park." The use of the word "sighting" here leads us to believe that we won't be having traditional meet-and-greets back just yet, but we'll make sure to let you know if any more specifics are shared. Particular characters that have been mentioned to make an appearance include Dr Facilier, Captain Barbosa, Goofy, Chip, and Dale!
Trick-Or-Treating
One thing from MNSSHP that's coming back in (hopefully) full force this year is the trick-or-treating! Getting free (well sort of, because you paid for your event ticket) candy is one of the best parts of the party, and Disney has promised "candy stops, with plenty of sweet surprises" this year as well. It's possible that the passing out process for candy could be changed to adhere to health and safety guidelines, but as long as we get sweet treats, we aren't complaining!
Costumes
Just like in past years, guests will be welcome to wear their Halloween costumes to this event! Guests over the age of 14 will not be permitted to wear costume masks, and all guests 2 and older will be required to wear appropriate face coverings.  We really enjoy seeing guests get creative with their party wear each year, so this is really going to add to the ambience of the event!
Will the BOO Bash Be Worth it?
It's hard to say so far whether or not the BOO Bash will be "worth it," considering we don't yet know how much the tickets will cost. As far as cons go, it looks like the Boo to You parade won't be available since Disney is offering cavalcades. And even if more entertainment options return, they'll likely be cut back to keep within health and safety guidelines.
This year's event is also shorter than the Halloween party usually is, starting two hours later in the evening. Those with little ones may not be too keen on the idea of keeping them in the parks from 9PM to midnight.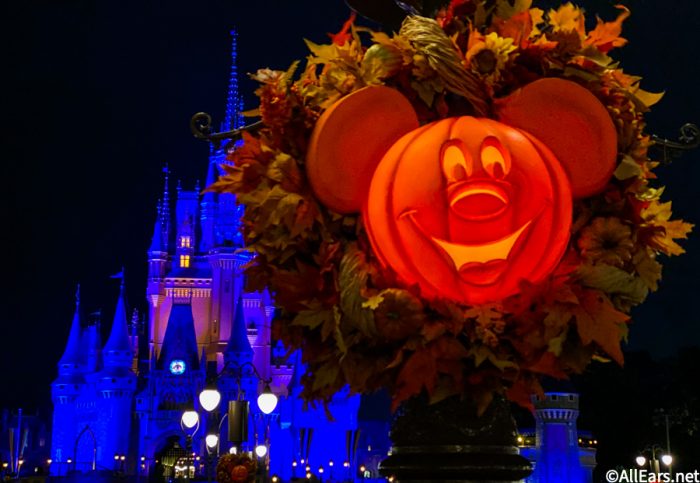 However, there are a few pros to the BOO Bash as well. If you're a fan of After Hours events at Disney World, then this will offer many of those same benefits. You'll be able to jump on popular rides and attractions with much shorter wait times, and the park will certainly be less crowded than it is during the daytime!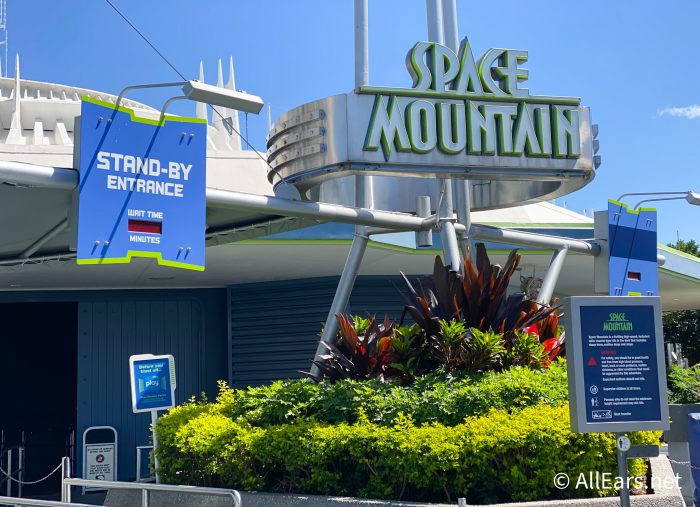 And even though we aren't getting the "full" experience of Not-So-Scary, there will still be much of the same magic around the park, with Fall decorations and themed treats available for purchase. The music in Magic Kingdom will match the mood as well!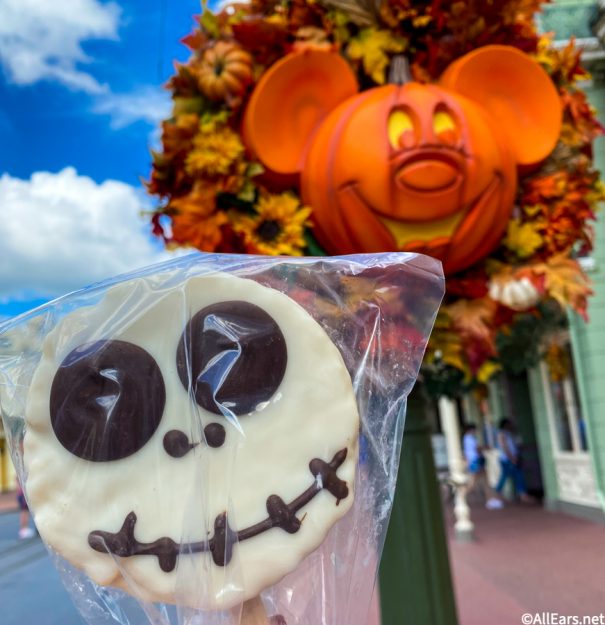 We'll have to hold out and see what other details Disney gives on the BOO Bash, and we're interested to find out more about pricing when tickets become available next month. Either way, we'll be there on the first night to review the event and give you our honest opinions!
Will you be going to this event? Let us know!
Join the AllEars.net Newsletter to stay on top of ALL the breaking Disney News! You'll also get access to AllEars tips, reviews, trivia, and MORE! Click here to Subscribe!