Halloween has officially arrived in Disney World!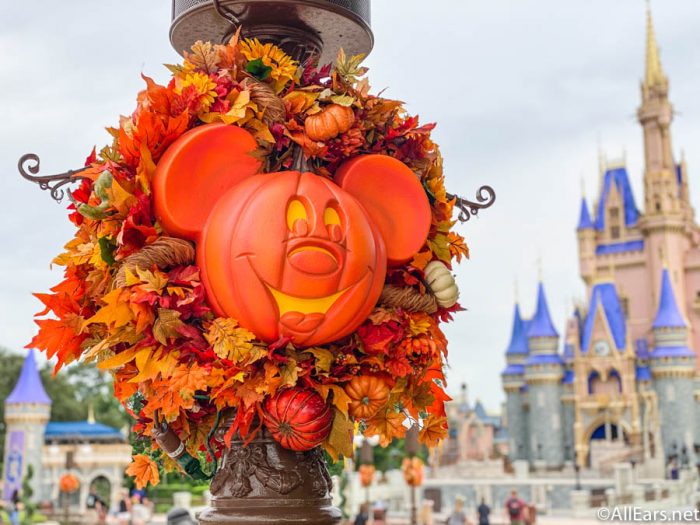 We've seen a few decorations pop up over the last few weeks, but today, Magic Kingdom is fully dressed in its fall best — and we've gotten a glimpse at some of the Halloween entertainment that will be available in the park!
A few weeks ago, we shared some details with you about what Halloween entertainment would look like in Disney World, but today we got more details and even got to see some of it with our own eyes!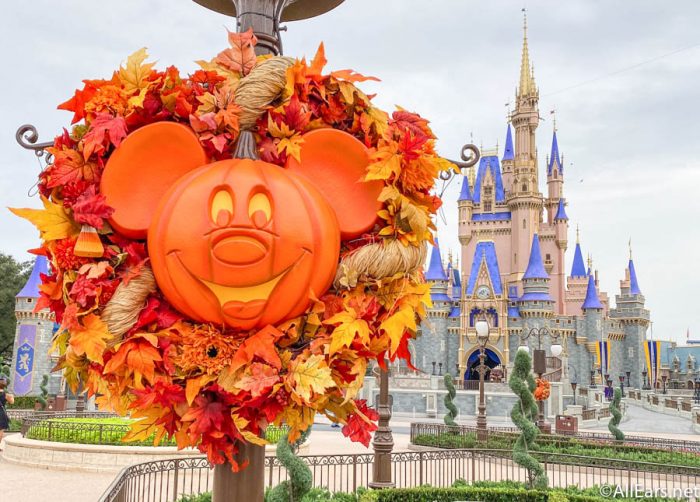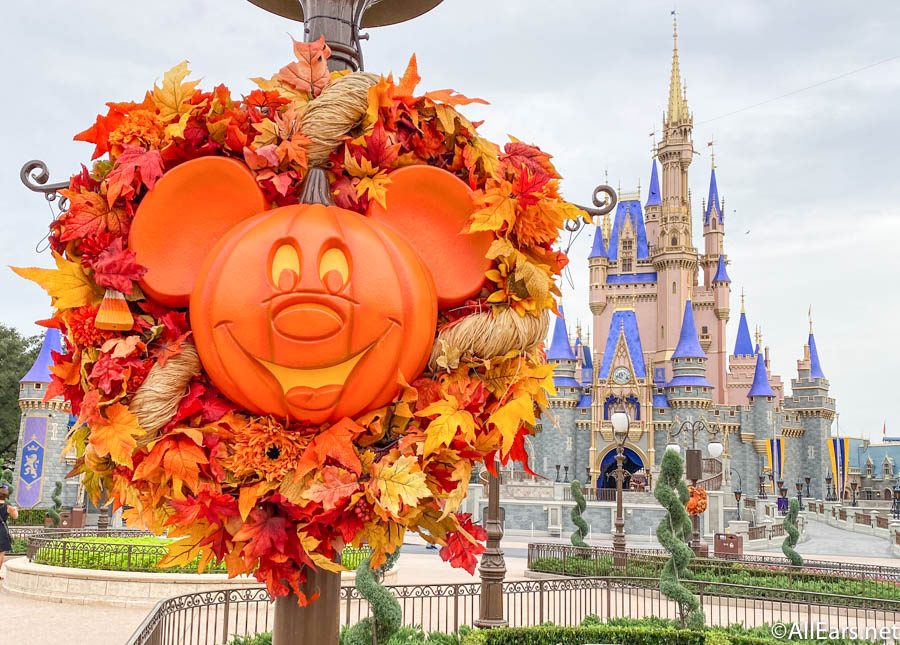 Here's a breakdown of the spooktacular entertainment you'll get to enjoy during your next trip to Magic Kingdom:
Character Cavalcades
First, we were informed that 3 different character cavalcades will come through Magic Kingdom as part of the seasonal offerings.
1. Disney Villains
First — we got to experience a cavalcade featuring those characters we all love to hate — the Disney Villains.  It seems it really is good to be bad! Just listen to that awesome music from Mickey's Boo-To-You Parade!
Bowler Hat Guy's dance is our FAVORITE. This is the Disney Villains Cavalcade! pic.twitter.com/8GDpMUNQMY

— AllEars.Net (@AllEarsNet) September 15, 2020
So many baddies were included in this cavalcade. We saw 
Gaston…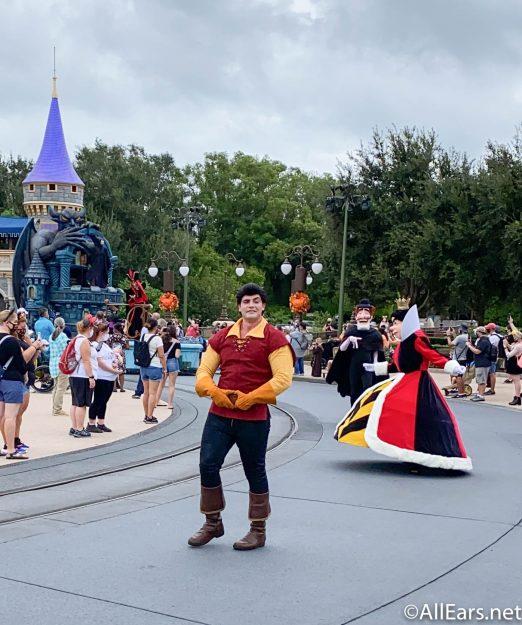 …along with the Queen of Hearts…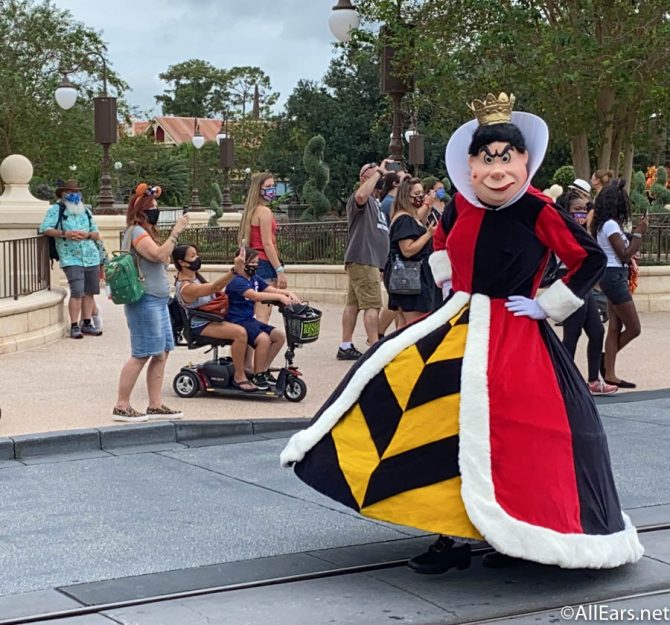 …Captain Hook…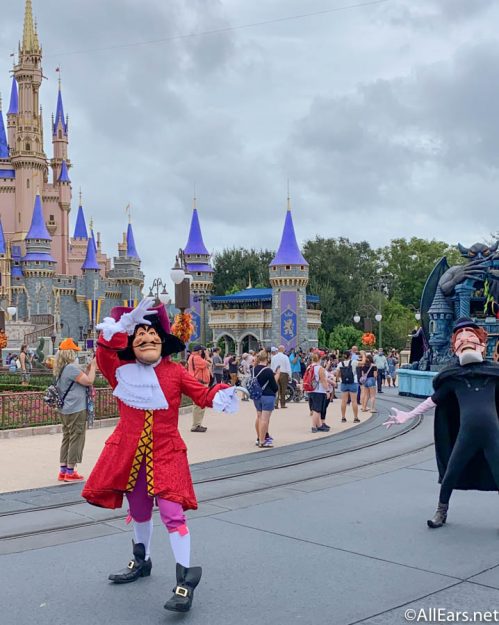 …and even the Bowler Hat Guy, all strolling down Magic Kingdom. And the Bowler Hat Guy had some serious dance moves!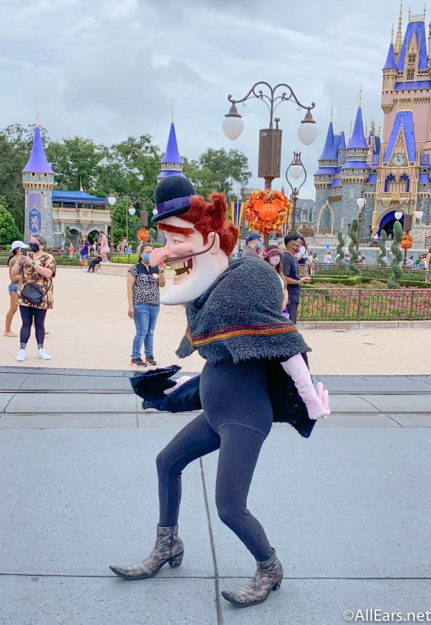 We have to assume Jafar…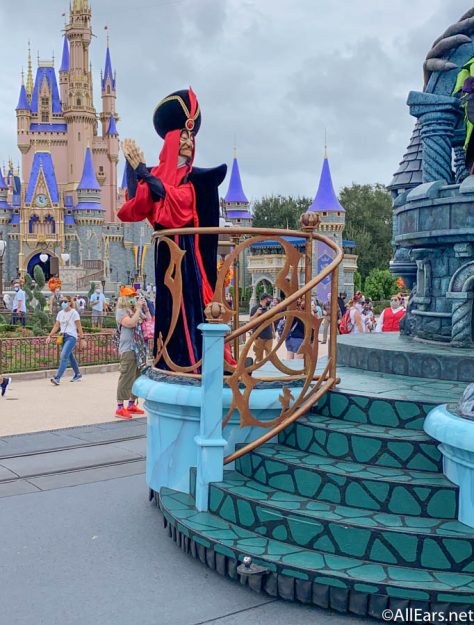 … and Maleficent were there only for the tricks, but it was still a treat to see them!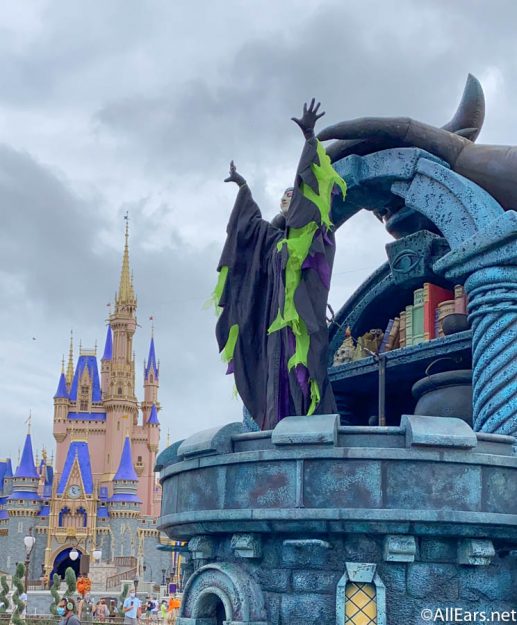 And just look at that awesome float — so spooky!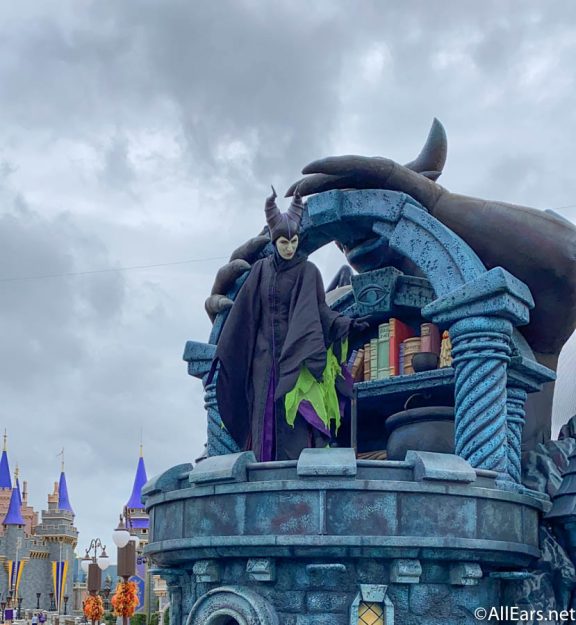 The Evil Queen and the Magic Mirror also made an appearance.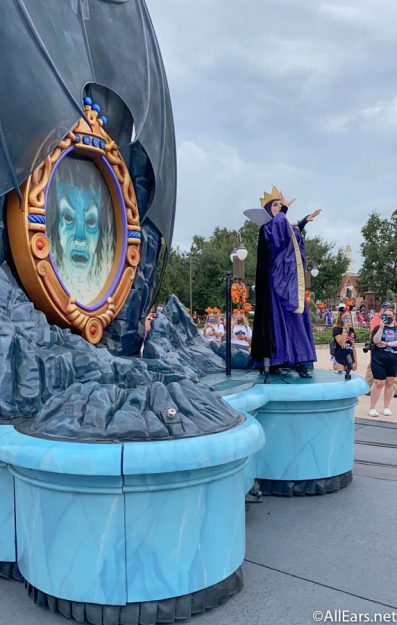 Perhaps the Queen is getting ready to make more poisoned apples?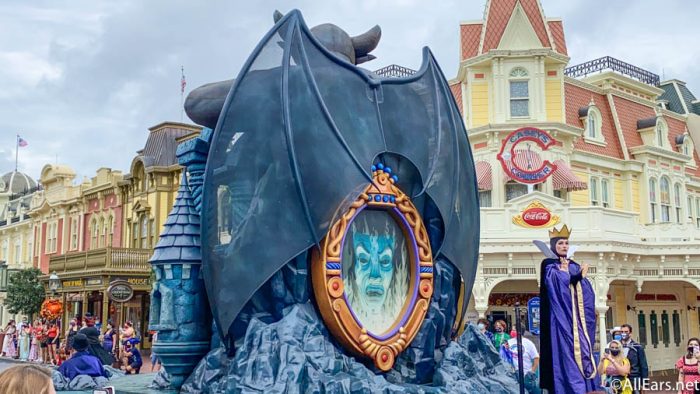 We certainly hope not!
2. Mickey and Friends
Another cavalcade features Mickey and lots of his friends, and — perhaps most importantly — more of the Boo-to-You soundtrack!!
Boo to YOU! 🎃 pic.twitter.com/KfSlotNQgw

— AllEars.Net (@AllEarsNet) September 15, 2020
In this cavalcade, we saw 
Donald Duck
dressed as a superhero! We have no doubt that he will always save the day.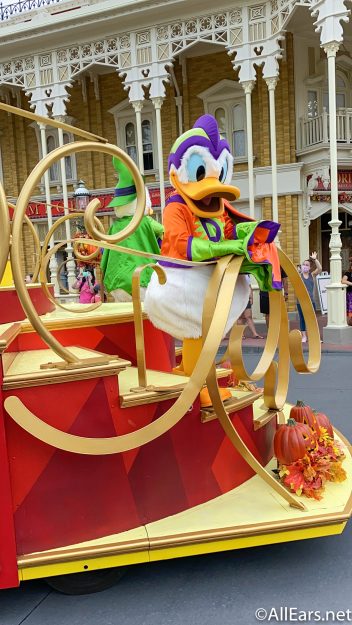 Daisy Duck was also on the float, dressed as a witch!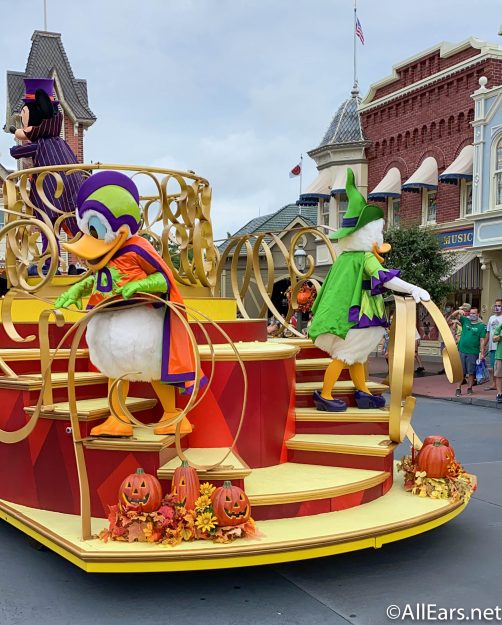 We also spotted Mickey Mouse dressed as the witchdoctor…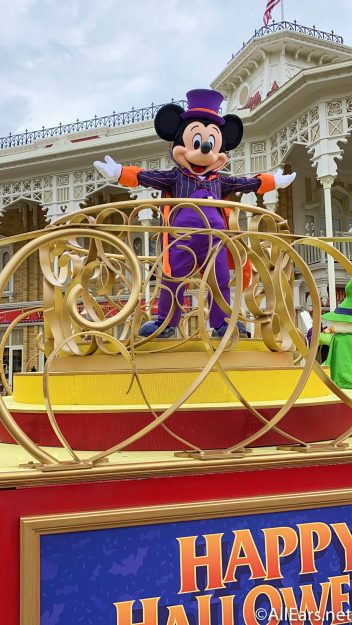 …Pluto dressed as the cutest lion we have ever seen…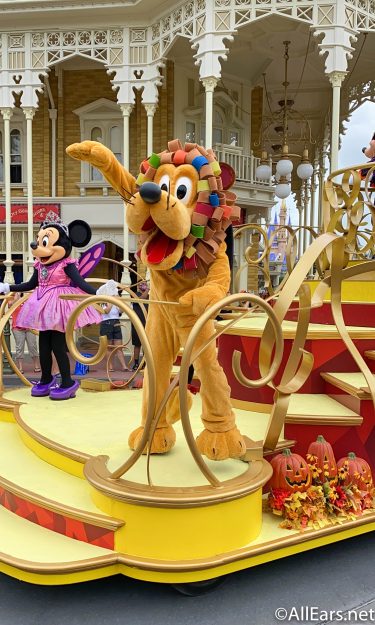 …and Minnie Mouse in the most perfect princess butterfly costume.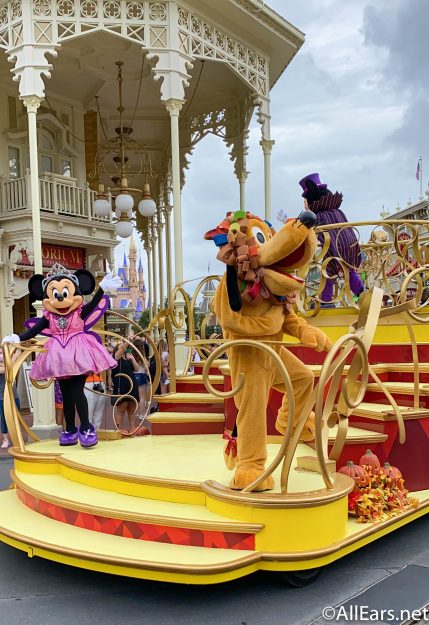 A gravedigger…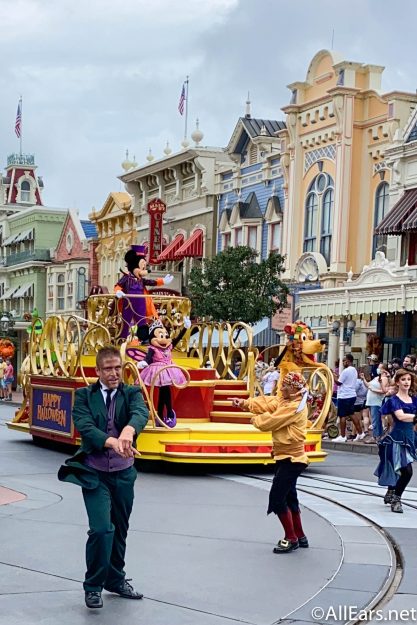 …a pirate…
…Candlehead from Wreck-It Ralph…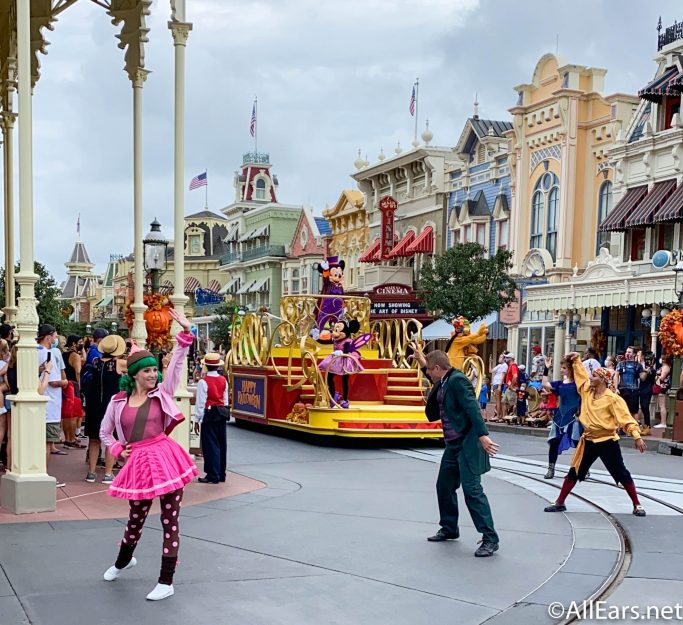 …and more were also part of this cavalcade.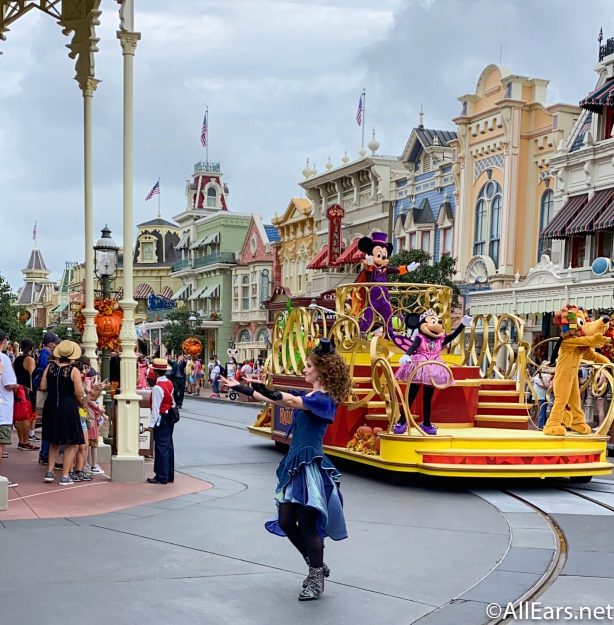 It really was so fun to sing along to the Boo-To-You music and dance with Mickey and his friends.
3. The Nightmare Before Christmas
The last cavalcade features characters from The Nightmare Before Christmas.
Jack's Nightmare Cavalcade featuring Jack Skellington, Oogie Boogie, and Sally! pic.twitter.com/gGGr9GSFmQ

— AllEars.Net (@AllEarsNet) September 15, 2020
During the
Nightmare Before Christmas
cavalcade we spotted 
Oogie Boogie…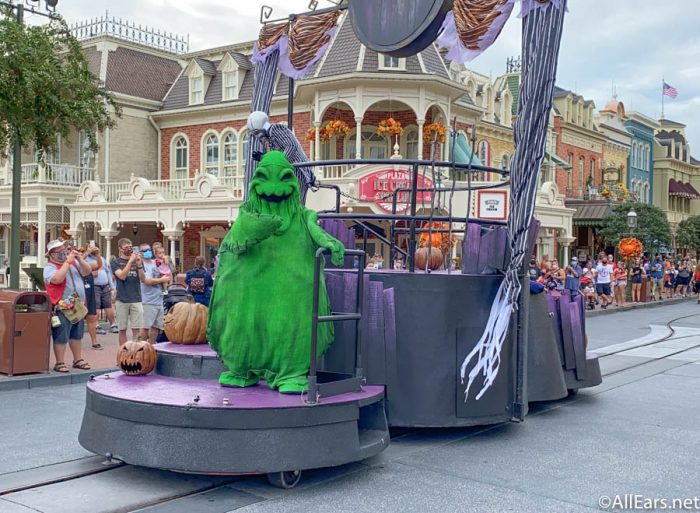 …along with Sally…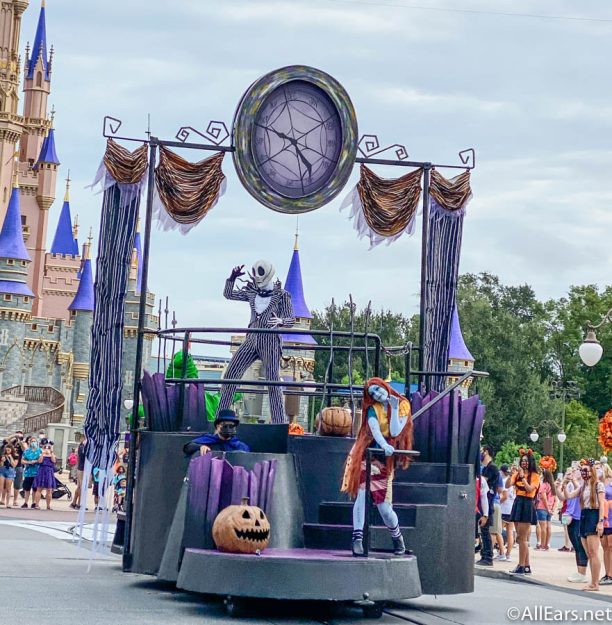 …and Jack Skellington, all making their way down Main Street, U.S.A.
It felt just right to see the Pumpkin King and his gang make their way down Main Street and pass by all of the pumpkin decorations.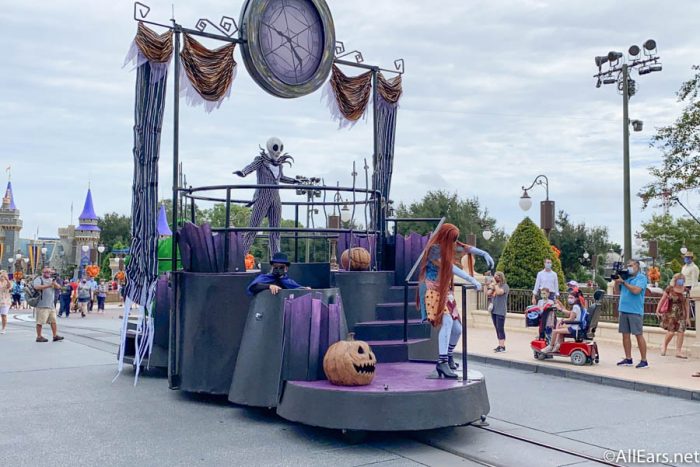 We can't wait to see them again!
Characters on the Trolley
In addition to the three cavalcades, more characters will make a special appearance in Magic Kingdom and ride around on the trolley. The characters that will be featured in this special entertainment will be random. When we were in the park, we spotted Winnie the Pooh and his friends dressed in their Halloween costumes on the trolley!
Tigger even stopped to give Molly some imaginary candy 🍬🍭 pic.twitter.com/xlvBF1ydcu

— AllEars.Net (@AllEarsNet) September 15, 2020
Too cute!
Piglet was dressed as the most adorable butterfly. We wish we could just fly away with Piglet!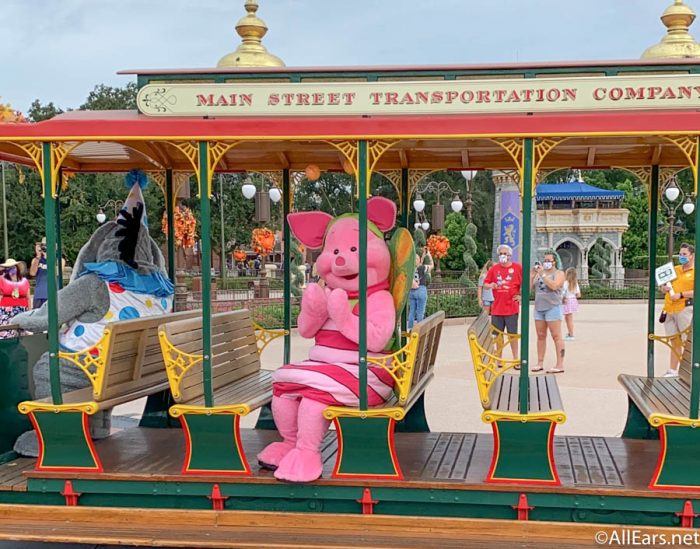 Tigger was dressed as a daring pirate with his purple hat, vest, and belt. We just had to tell him — Tigger: you "arrrr" the cutest pirate we've ever seen! And just look at his candy bucket — it's got a Tigger tail of its own.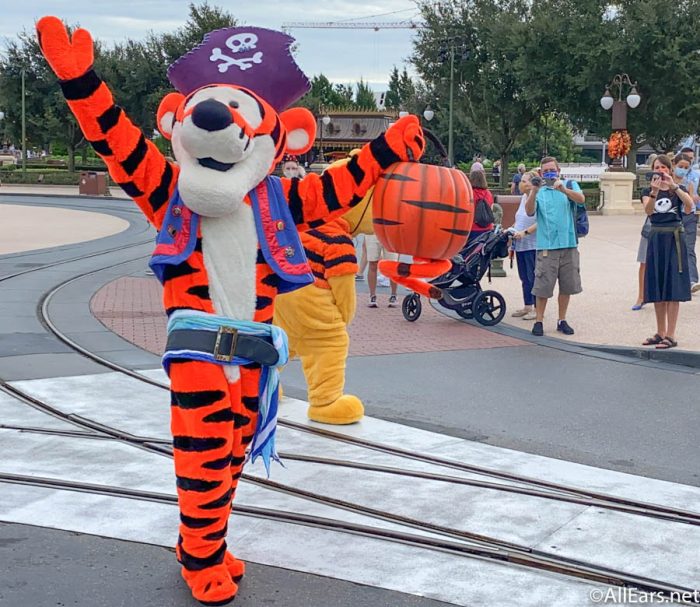 You can also see Eeyore at the back of the trolley, dressed as a clown.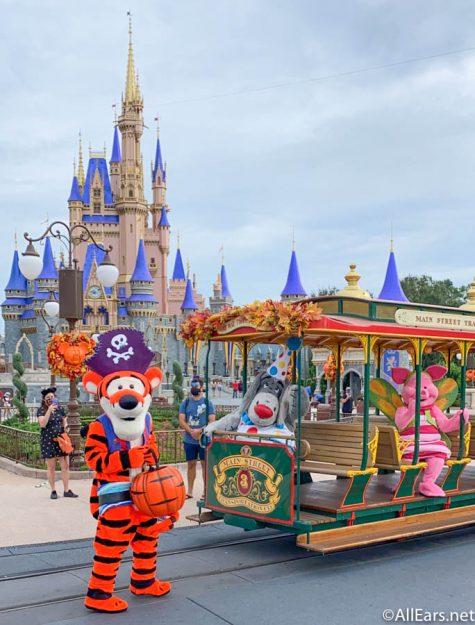 And Pooh was dressed as a honey bee! His candy bucket was even a honey pot.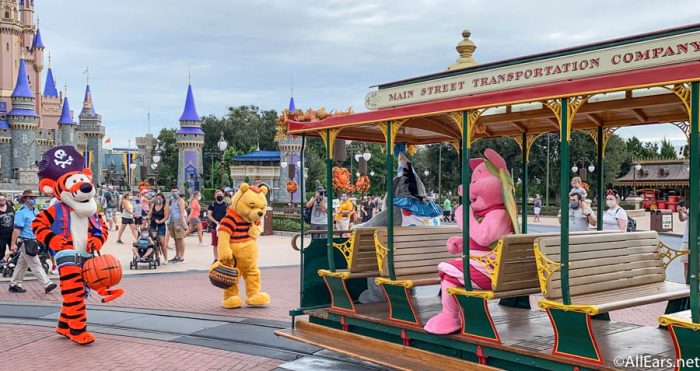 There really was something so magical about seeing some of our favorite friends all dressed up for Halloween.
There are new character cavalcades for Halloween — including Pooh, Tigger, Eeyore, and Piglet dressed in their costumes!! pic.twitter.com/pLofXmqDi9

— AllEars.Net (@AllEarsNet) September 15, 2020
We'll definitely be back to see them again!
Characters by the Main Street, U.S.A. Train Station
Over by the Main Street, U.S.A. Train Station we spotted more of our friends!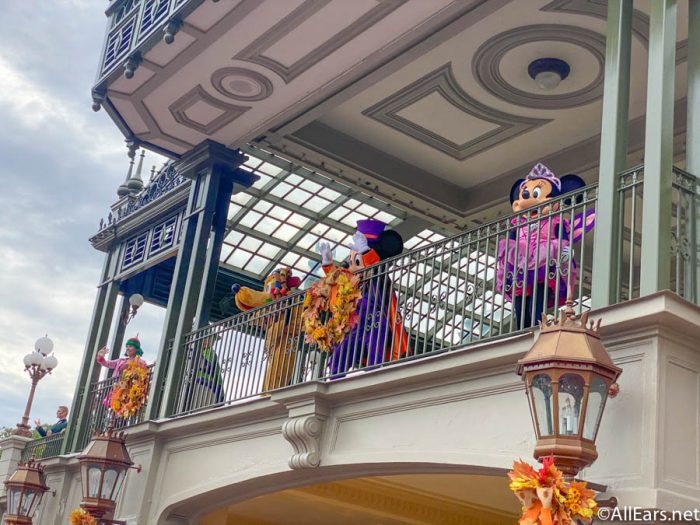 Mickey, Minnie, and Pluto were all dressed up and ready to go trick-or-treating!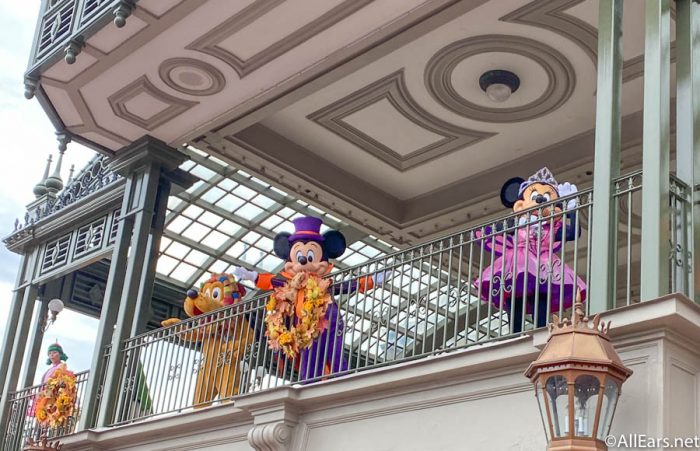 We also spotted Donald and some more characters dressed in spooky outfits!
Even though the gravedigger wasn't dragging his shovel on the ground like they do in Mickey's Boo-To-You Parade, we were still really happy to see him there! He was joined by a pirate and Taffyta from Wreck-It Ralph.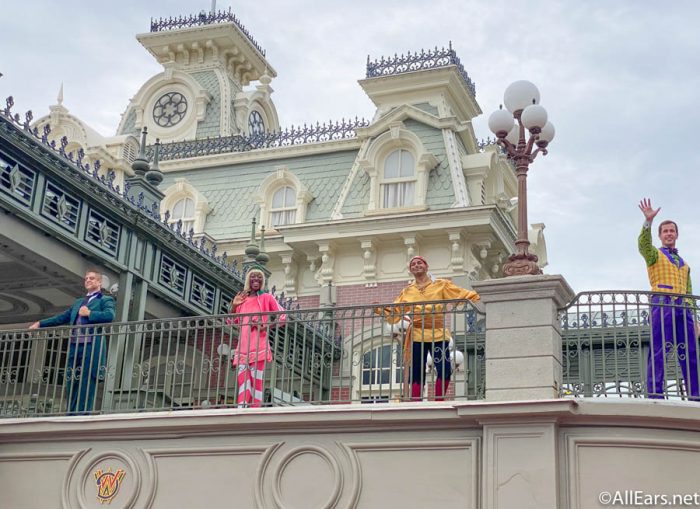 We've never seen Taffyta played by a black Cast Member, so we thought that was really awesome.
But Wait, There's More!
We also found Chip 'n' Dale in their costumes in Frontierland.
Chip 'n Dale in their costumes!!! pic.twitter.com/3sypbKuzjy

— AllEars.Net (@AllEarsNet) September 15, 2020
They were out on a raft in Frontierland in their very best Halloween costumes.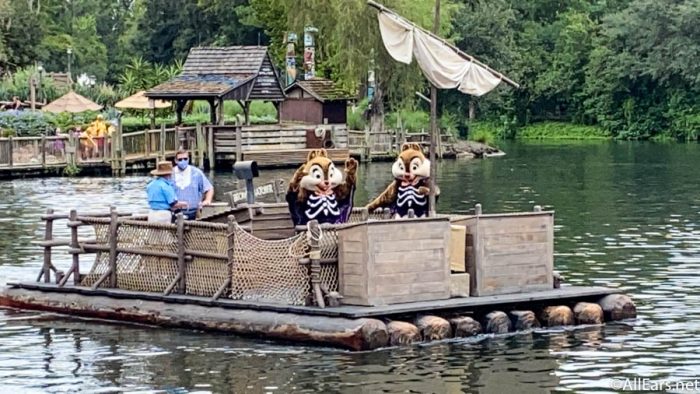 In terms of other entertainment, the Dapper Dans will be back in Magic Kingdom starting September 20th.
But, they'll be performing as their "undead alter egos," the Cadaver Dans, and will be singing some spooktacular favorites!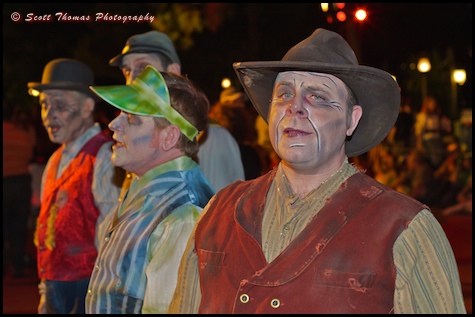 We're keeping our eyes open for all the Halloween fun around Disney World, so be sure to come back for all the latest updates!
What do you think about all of this Halloween entertainment? Let us know in the comments which character's costume is your favorite!
Join the AllEars.net Newsletter to stay on top of ALL the breaking Disney News! You'll also get access to AllEars tips, reviews, trivia, and MORE! Click here to Subscribe!