There's a new Walt Disney World nighttime spectacular in town, and tonight it started blasting off over World Showcase Lagoon! Epcot Forever has arrived, and while it won't actually last forever, it has managed to capture the spirit of Epcot's perennially loved music.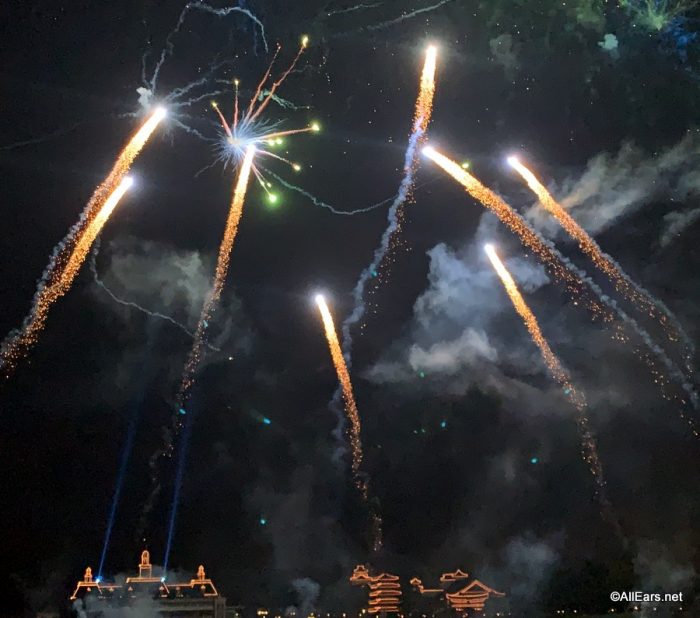 Epcot Forever is an interim nighttime show for the Park. The beloved, two-decades-old IllumiNations ended its run last night, and Epcot's permanent show, HarmonioUS, won't start until an unspecified date in 2020. In the meantime: we get Epcot Forever!
But if you're worried that Epcot Forever is a throwaway — just cobbled together to get Disney through this period between permanent entertainment — don't be. Epcot Forever combines exciting fireworks, colorful lasers, and some pretty fabulous trick kites (with pyrotechnics shooting out of them!) to create an engaging show.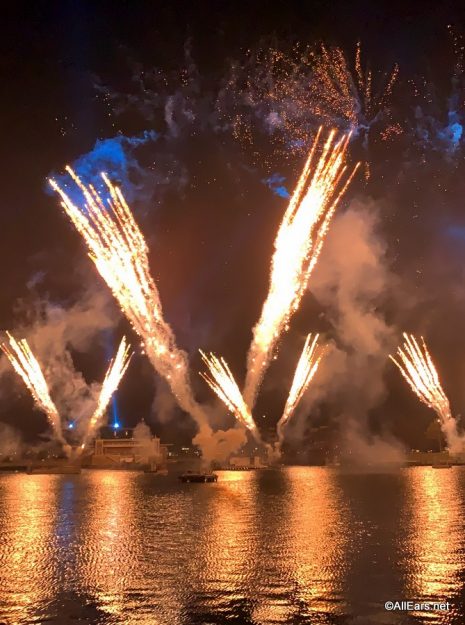 But the real draw here for long-time Epcot fans is the music. The roughly 11-minute show brings together recognizable and beloved music from the Park's 37 year history. Tomorrow's Child really stood out, but the song that drew the greatest crowd reaction (even for those watching at home on DisneyParksBlog) was Tapestry of Nations.
Sentimental quotes from Walt Disney are peppered into the beginning and end of the show, and Figment's boundless imagination plays a part in structuring the show, too.
So while we await the sure-to-be-groundbreaking HarmonioUS, "we go on" with Epcot Forever.
Will you make plans to see Epcot Forever? Have thoughts on what you'd like to see in HarmonioUS? Let us know in the comments!
Want More AllEars? You know you Do! Follow us on social media!
Disclosure: We were invited by Walt Disney World to attend a media event for the opening night of Epcot Forever. This did not affect our reporting of the event — our opinions are our own.