We've been missing the fireworks each time we head to Disney World. Florida's park hasn't announced their return, and now Disneyland in California will also be suspending nighttime spectaculars when the parks reopen.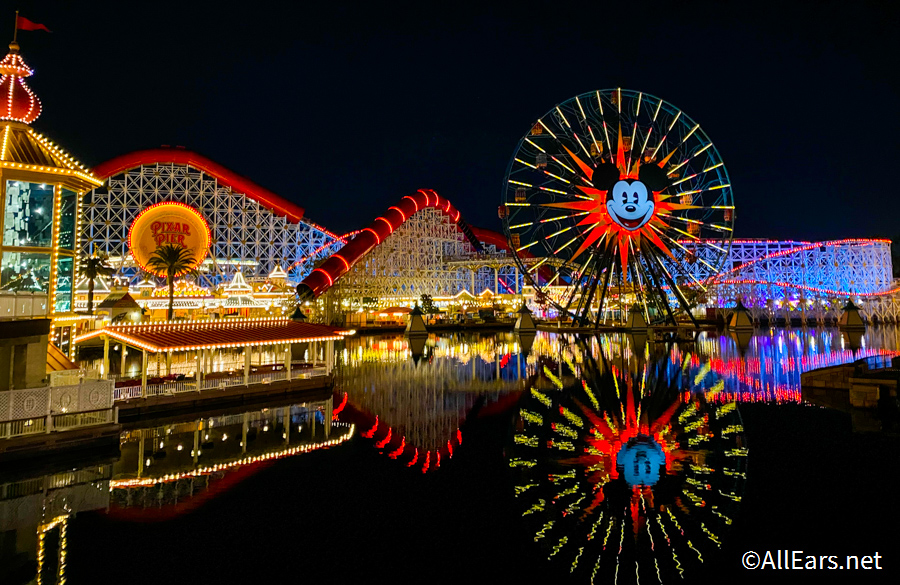 However, Shanghai Disneyland has started to incorporate the return of nighttime spectaculars as guests visit to the park. And, if you have an opportunity to visit Shanghai Disneyland, you're definitely not going to want to miss this.
According to Yahoo! News, Shanghai Disneyland will be the FIRST castle to feature Marvel superheroes in its nighttime spectacular! The Ignite the Dream – A Nighttime Spectacular of Magic and Light will be getting a makeover from its previous Grand Opening version of the show. The new nighttime spectacular, rebranded ILLUMINATE! A Nighttime Celebration, will debut on Shanghai Disneyland's Enchanted Storybook Castle on April 8th with technology, storytelling, and innovation shown in a magical way.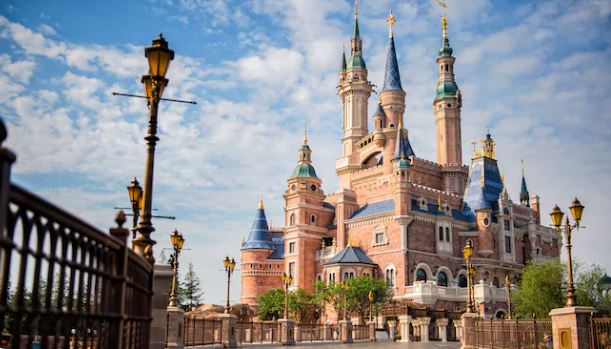 Joe Schott, President and General Manager of Shanghai Disney Resort has stated, "For our 5th Birthday Celebration, we wanted to create an exceptional experience for our guests to thank them for making our first five years so memorable. The new nighttime spectacular leveraged the talent of over 70 Disney experts and consultants from eight countries, employed some of the world's advanced technologies, and incorporated some of our most beloved stories to create a truly immersive and magical conclusion to a day at Shanghai Disneyland."
ILLUMINATE! A Nighttime Celebration will be centered around an enchanted light that fills the parks and guests' hearts. The show will combine both the Enchanted Storybook Castle and surrounding Gardens of Imagination to fully immerse viewers in audio-visual elements. Disney has gone all out with 91 lighting fixtures, 8 giant new towers, 11 enhanced garden arbors, and 12 electronic lily pads across 15 new locations throughout the park. Plus, 22,000 additional LED lights have been installed at the towers and arbors on top of the existing 5,000 lights.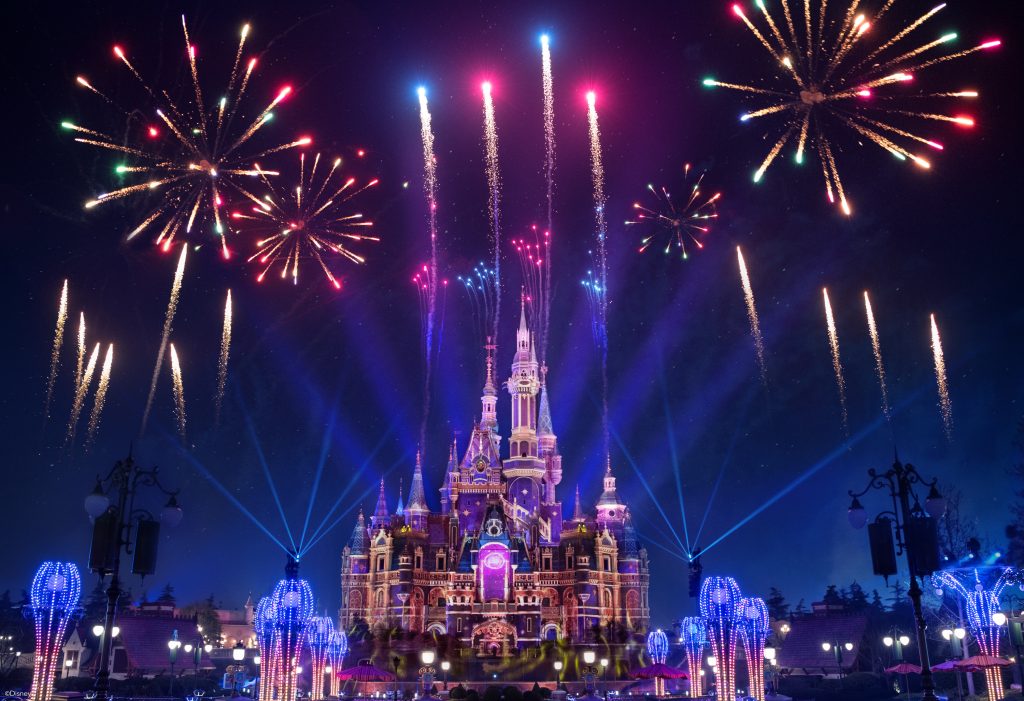 There will also be synchronized lighting used  from the Dumbo the Flying Elephant and Fantasia Carousel attractions, along with the parade route. The front of the castle will have a giant water display with 38 static fountains, 7 moving fountains, and 1 water screen. 27 fire burst locations and 6 lasers are set to complete the display and enhance the projection mapping on the castle.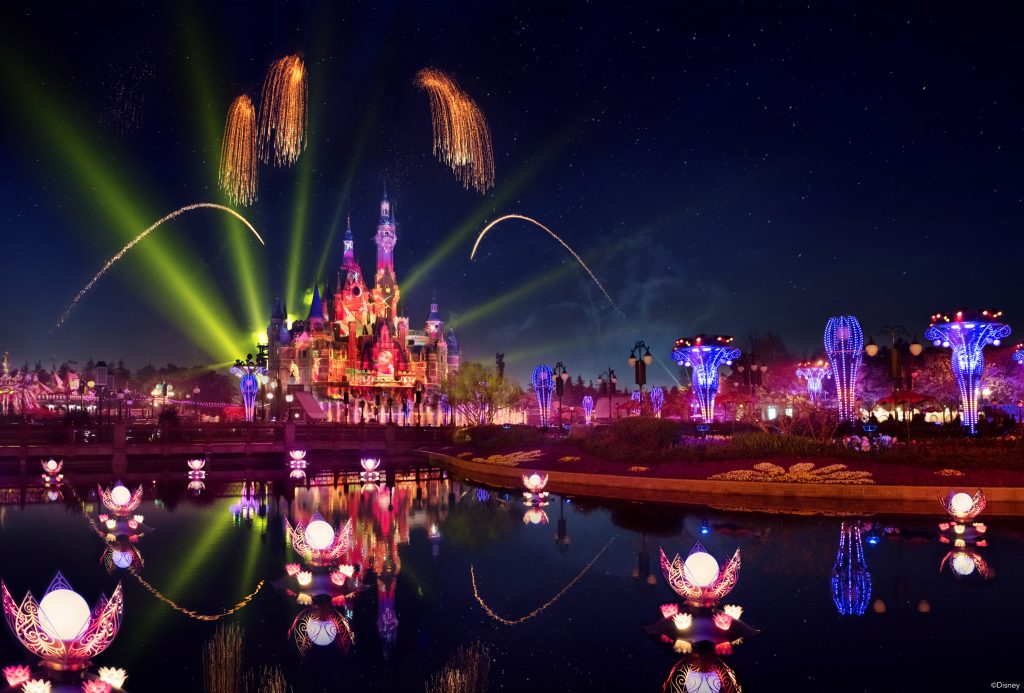 ILLUMINATE! A Nighttime Celebration will feature more than 80 characters from over 40 films from Walt Disney Animation Studios, Pixar Animation Studios, and Marvel Studios. Along with some of the most recent characters from Soul and Raya and the Last Dragon, the Enchanted Storybook Castle will be the first to show off 15 Marvel Super Heroes as part of its nighttime spectacular.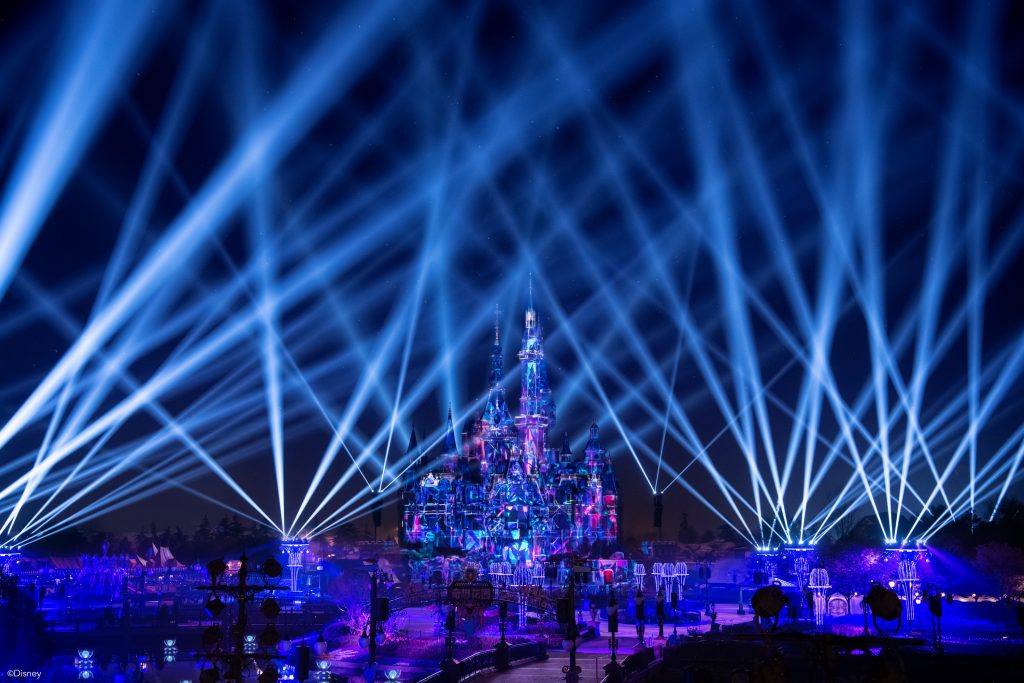 The show will be made up of seven chapters with nine songs, including the new original composition, "Light Is In You." ILLUMINATE! A Nighttime Celebration was brought to life by over 70 Cast Members and consultants from 8 countries around the world for an epic adventure. And, we'll have to keep you updated on what the finished product looks like! Stay tuned with All Ears for more Disney news!
Are you excited for the newest nighttime spectacular? Let us know in the comments below!