DISCLOSURE: This post may contain affiliate links, which means when you click a link and make a purchase, we receive a commission.
It may be hard to believe if you've only visited Disney World in the summer, but it can feel pretty frigid in Central Florida! Disney World fans are typically pros at packing their flip flops and swimsuits but may be totally in the dark when they have to consider packing hats and scarves! It can get cold in Disney World really anytime between November and March, so you'll want to be prepared!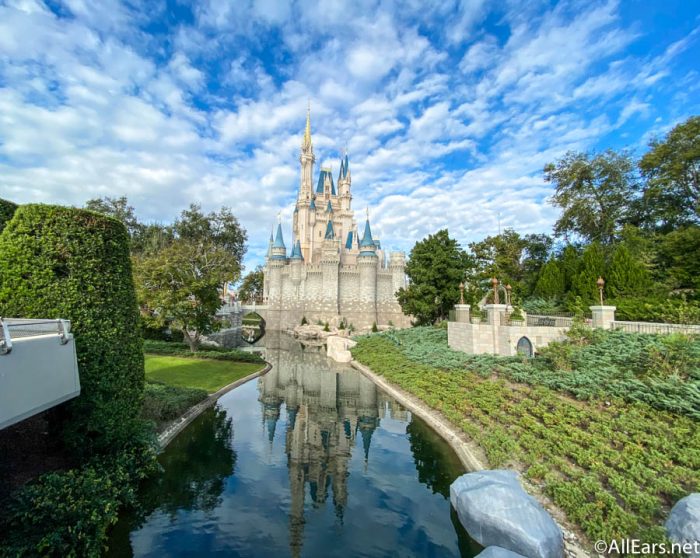 Disney World by no means gets to those temperatures you may be used to seeing at home in the winter, but do not underestimate how COLD Central Florida can feel!
We've rounded up some of our top picks for the winter gear you should consider packing when you head to Disney World on those chillier days!
A packable jacket
They key to dressing appropriately for the winter in Disney World is to dress in layers. While it could still get warm and in the 70's during the day, it can easily dip into the 50's and even the 40's at night. To avoid lugging around heavy, bulky coats all day, opt for a lightweight, packable jacket that's easy to shove into your bag. This jacket from Target checks off both of those boxes and comes in a variety of colors!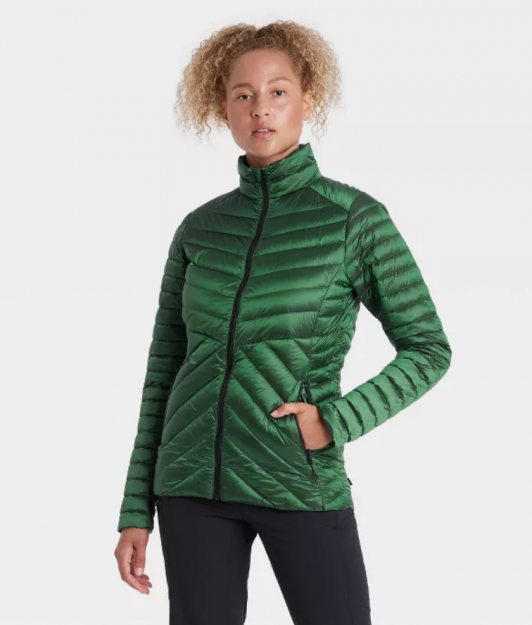 Target's packable jacket retails online for $60.
Another place you can find an affordable, packable jacket is Amazon!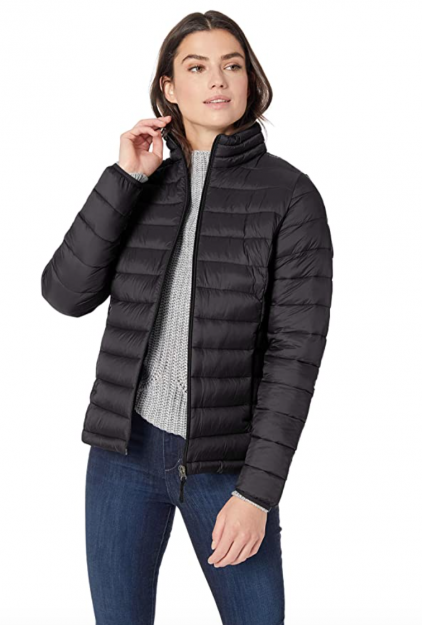 Like the jackets from Target, these jackets come in a wide variety of colors! Prices range depending on color and size but many are available for around $40.
Athletic long sleeve shirts and jackets made for runners
If you're looking for layers that won't be quite as bulky as a jacket, consider athletic wear, especially options made for runners! These shirts and jackets are slim and won't take up much space in your bag if you need to shed some layers during the day. Running gear also acts as great windbreakers! First up, we found this runDisney Half-Zip Performance Pullover for Women that would act as a great outer layer on those chillier days.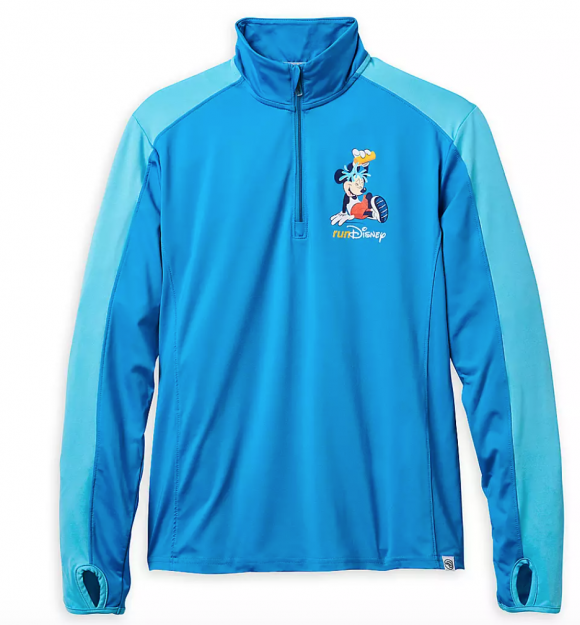 It's currently available on shopDisney for $59.99.
If you're looking for a long sleeve t-shirt to keep you warmer in the winter months, you can also pick up this runDisney Checklist Long Sleeve T-Shirt.
It's also available on shopDisney for $39.99.
Hats and beanies
You may be surprised to find just how warm you can be by simply putting on a hat or a beanie! Since your head is one of those areas of your body that expel heat, keeping your noggin warm could be all that it takes to stay comfortable when visiting Disney World in the winter! You can pick up a cute beanie from shopDisney, like this one featuring Mickey Mouse!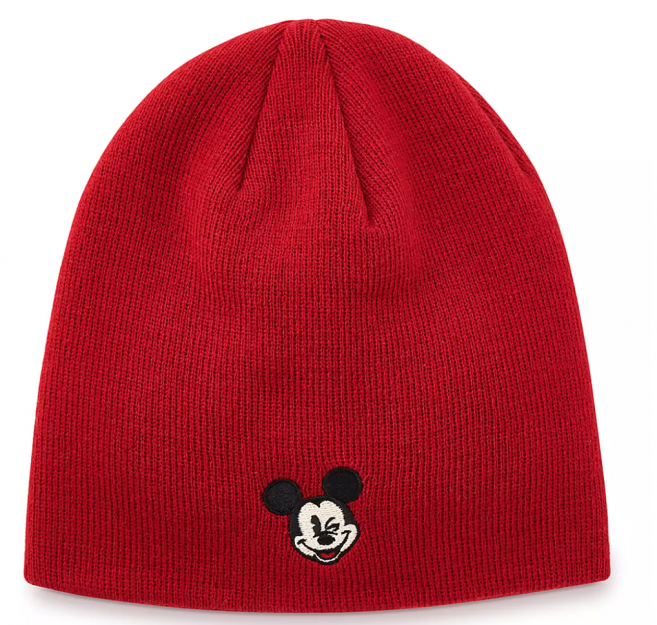 There are several other cute designs and colors available on shopDisney. This red Mickey beanie retails for $19.99.
Blanket scarves
Is it a blanket? Is it a scarf? Turns out it's both! Stay warm AND fashionable with blanket scarves like this one from Target.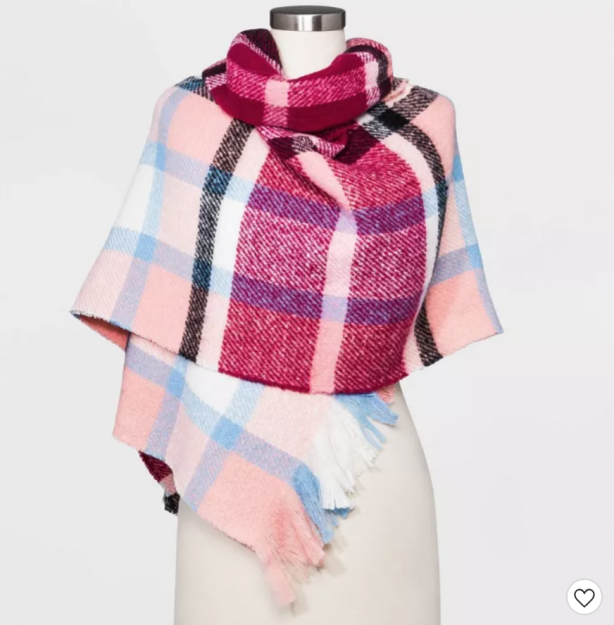 This blanket scarf is a great accessory item, plus it'll fit in your bag without taking up too much space! You can find this one on Target's website for $17.
Fingerless gloves and glomitts
You don't have to go full-on mittens when you travel to Disney World, but if your hands are prone to getting cold easily, having something to put on them in the evenings can be a big help! We spotted these cute Olaf glomitts that could be perfect for those winter trips to Disney World!
Grab a pair from Hot Topic for $14.90!
Hand Warmers
Now for the holy grail item of staying warm in the winter: hand warmers! This miracle product may wind up being the most important thing you pack for a trip to Disney World during the winter.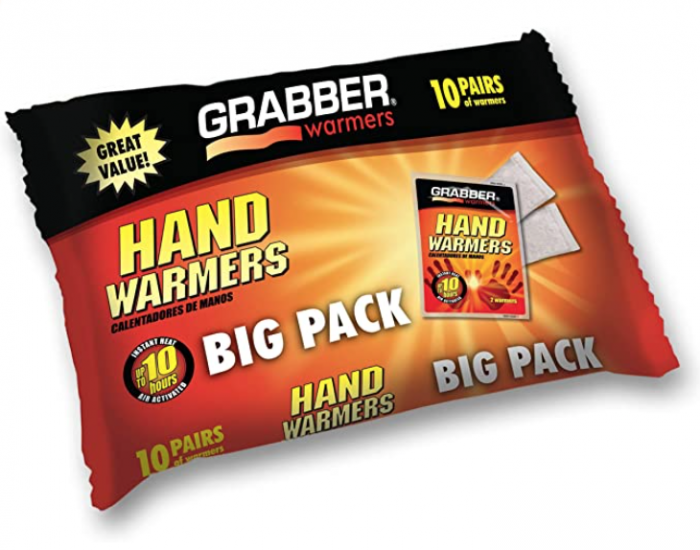 You can pick up a 10 pack of hand warmers on Amazon for $7.99.
Sunscreen!
It is SO important that you wear sunscreen year round, no matter where you're enjoying the chilly outdoors. Don't let the winter months fool you: it's still sunny, and you need to protect your skin! Luckily, it's super easy to find travel size sunscreens to throw in your park bag or pocket, like this SPF 70 lotion!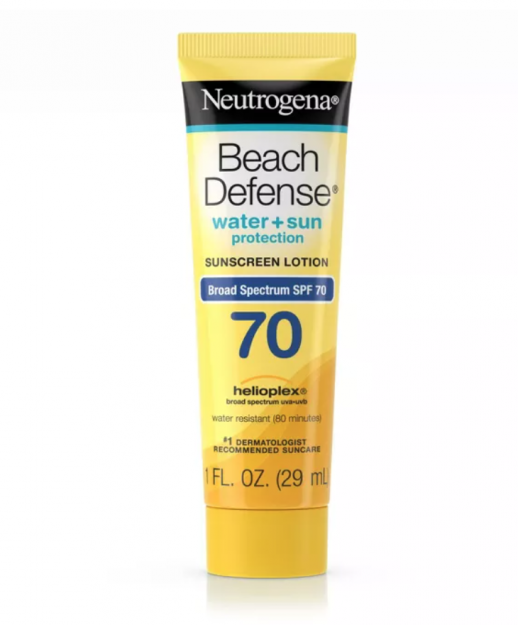 It's only $1.99 at Target! Stock up, and give one to each member of your travel party!
Sunscreen lotion that comes in a spray canister is an ultra-convenient way to apply and reapply sunscreen, especially if you're traveling with young kids.
This 1.8 oz travel size container also costs just $1.99 at Target.
Chapstick
Good Chapstick has been a product we've recommended you make sure is in your bag ever since the parks reopened! By now you probably have a good idea of how your skin and your lips do underneath a face mask all day, and that could all be exacerbated in the cold!
This three pack of moisturizer Chapstick from Target is available for $2.99.
We also found a pack of three medicated lip balms by Blistex!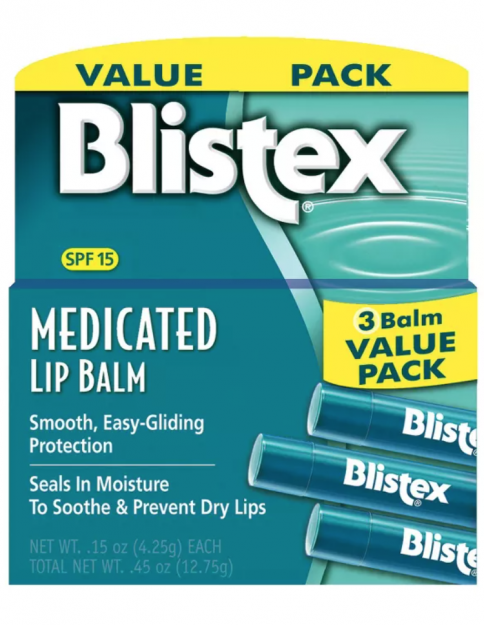 These are also specifically designed to soothe and prevent dry lips, which is key in those cooler months! A three pack is available on Target's website for $2.89.
Hand sanitizer that your hands will appreciate
Let's paint a picture: it's cold and perhaps a little windy. Your hands tend to dry out in the winter, but you want to make sure you're properly equipped to stay safe in the parks. So you lather up with some hand sanitizer…and you're soon reminded just how cold and dry your hands are! Not fun! Instead of conventional hand sanitizer, stock up on some that have some moisturizing properties, like this travel size container by Dove!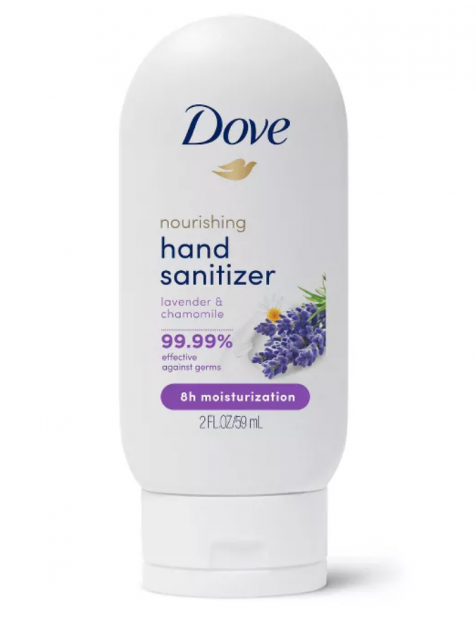 This travel size hand sanitizer retails at Target for $2.99.
If your skin doesn't do well with lotions that have scents, we also found this moisturizer hand sanitizer by Vaseline!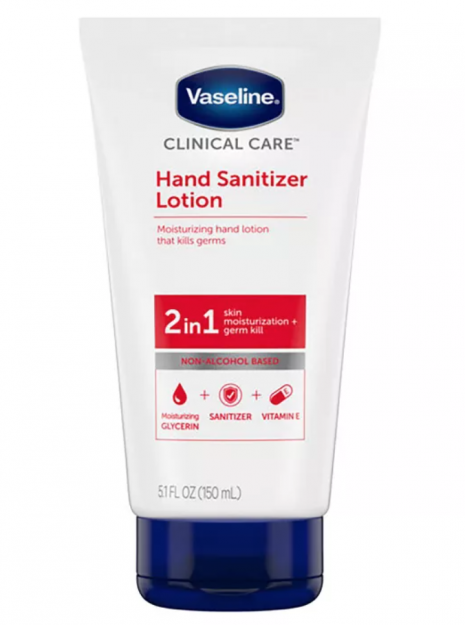 This sanitizer is a little bigger at 5 fluid ounces, but it should still fit nicely in a larger backpack or purse in the parks! Just remember to check this one in your suitcase. It's available on Target's website for $4.99.
Do you enjoy visiting Disney World in the winter? Drop your go-to tips for staying warm in the comments below!
Check out the AllEars weather page for more on how to stay safe and comfortable no matter the Florida weather!
Join the AllEars.net Newsletter to stay on top of ALL the breaking Disney News! You'll also get access to AllEars tips, reviews, trivia, and MORE! Click here to Subscribe!