Well, it's the weekend which means it's WANDAVISION TIME!!!!!!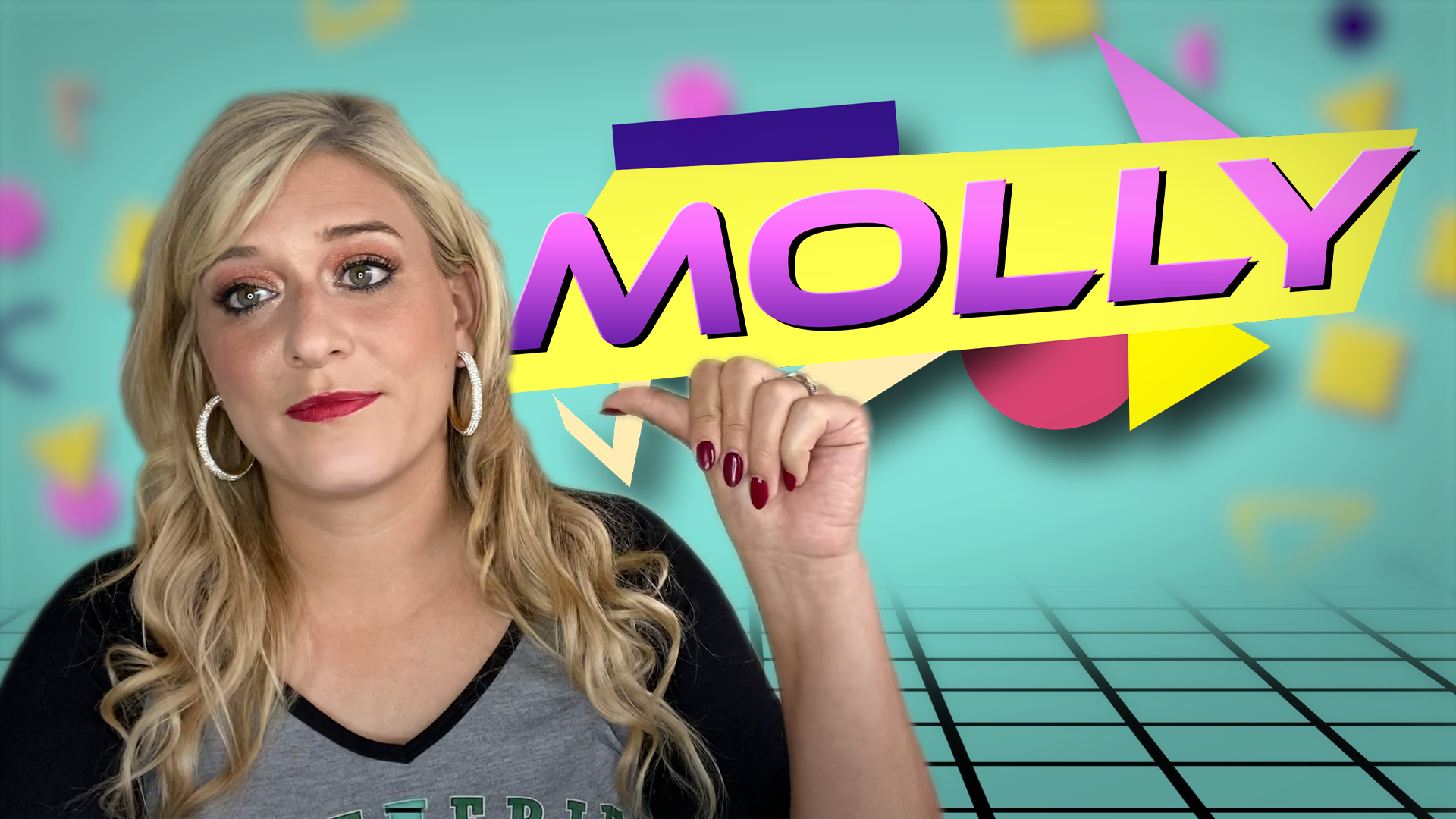 I've been chronicling my thoughts every episode and I am READY for this one. Last week was a lot of build up, and I am hoping we FINALLY get some of our big questions answered. Will we meet Monica's mysterious aerospace engineer? How is Darcy doing in the Hex? Are we going to get anything in the way of an Agnes reveal? I'll settle for just more Agnes TBH.
Only one way to find out! Let's go to Westview.
SPOILER WARNING: This article will contain an in-depth recap of the episode, with theories and predictions to follow. YOU'VE BEEN WARNED.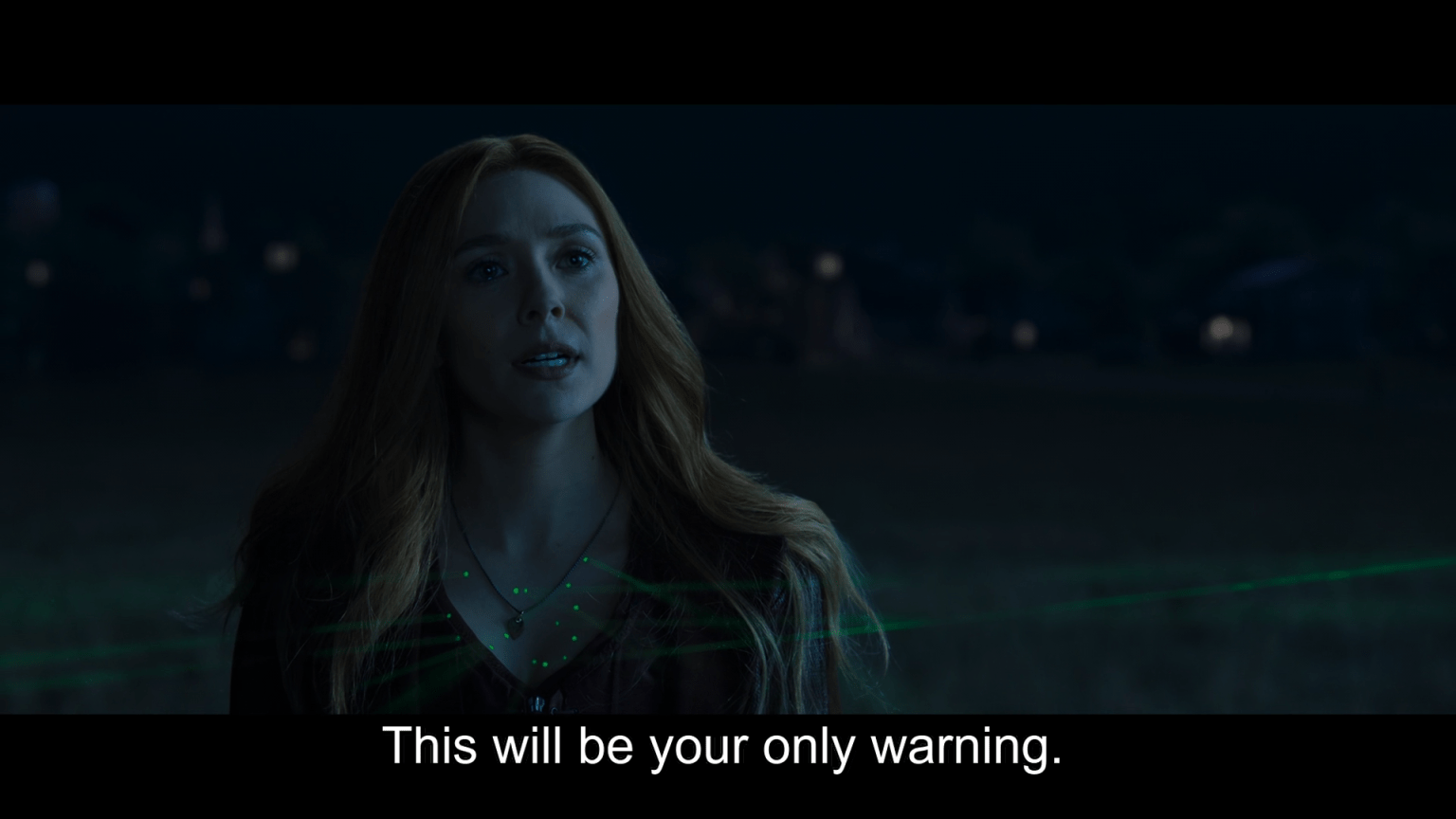 48 THOUGHTS I HAD DURING WANDAVISION: EPISODE 7
1. Oop, Vision isn't there.
2. Loving the Modern Family vibes.
3. WHOA their game is going back in time!?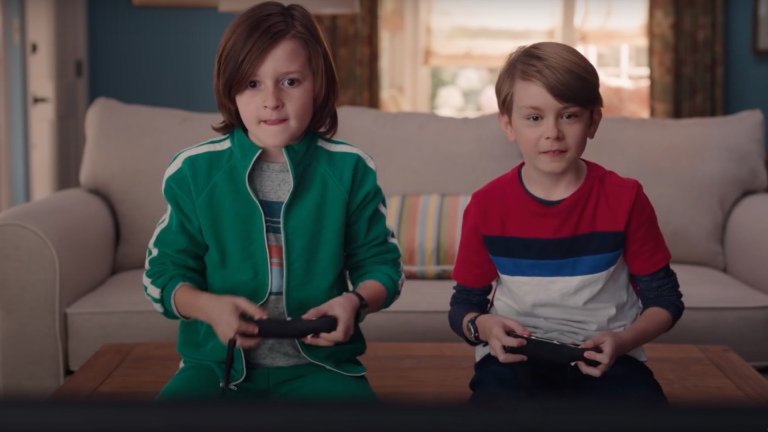 4. "Quarantine style staycation" LOL way to keep it relevant, Marvel.
5. Sugar Snaps? Like Thanos? Good one.
6. AHH THE MILK!!
7. I've said it before and I'll say it again, Elizabeth Olsen is CRUSHING this show. She is so enjoyable in each era. I love her.
8. This theme song music is giving me BIG The Office vibes.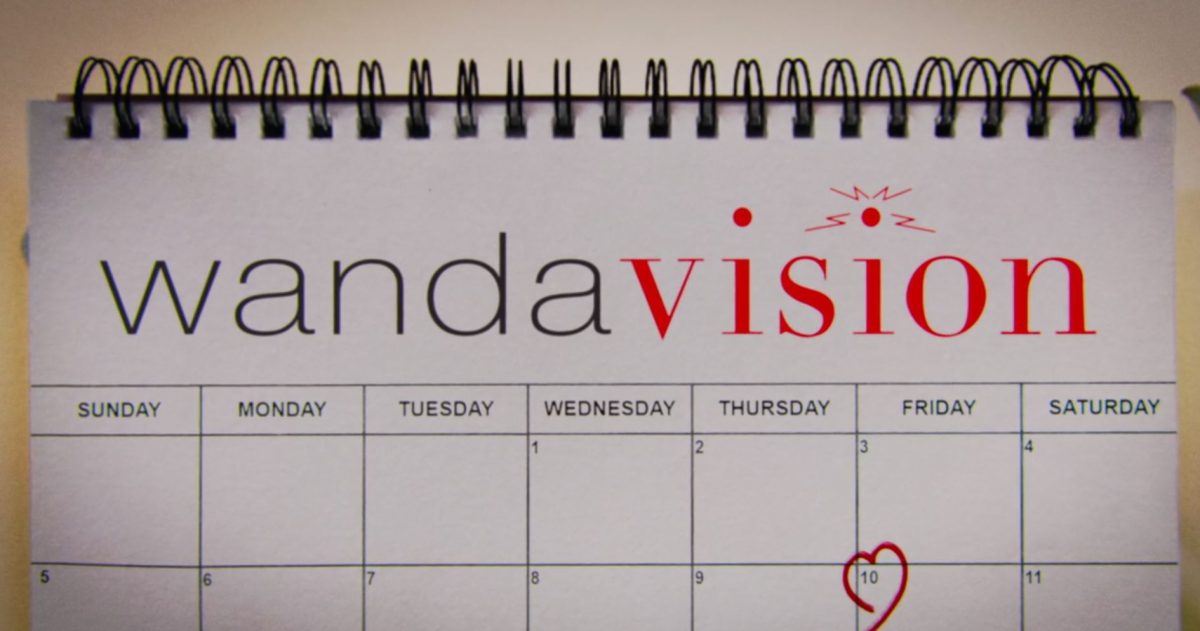 9. Ugh good morning to everyone except you, stupid jerkface Hayward.
10. HAHAH Vision is a clown.
11. DARCY!!! She joined the circus. I'm glad she's ok.
12. "He is not your uncle." "Who is he?" YES GREAT QUESTION TOMMY OR BILL I DON'T KNOW WHO IS WHO.
13. "They literally inherited tough skin." LOL this is my favorite Wanda.
14. AGNES!!!!
15. Suspicious mole??? That's….suspicious.
16. "I'm fine." *laughs awkwardly* Wanda is all of us mid-quarantine when there was no water or toilet paper to be found.
17. Oh Hayward was going to weaponize Vision?! HOW SHOCKING. *eye roll emoji*
18. "She's not the only one we're loyal to, Captain." Uh ok crying.
19. Also is this nice Major the aerospace engineer? I feel like no…Monica called it a "he" last week and I feel like that's a big reveal to come.
20. "I'm notoriously self-involved." LOLOLOL Darcy you're a national treasure.
21. "We were double booked by the agent." Clown Vision is the second best Vision, after gum-drunk Vision.
22. THE STORK!!
23. Whoa who's voice was that?!
24. Commercial time!! This is what every anti-depressant commercial is like for real.
25. But that was not as subtle as the other commercials LOL.
26. Senor Scratchy!!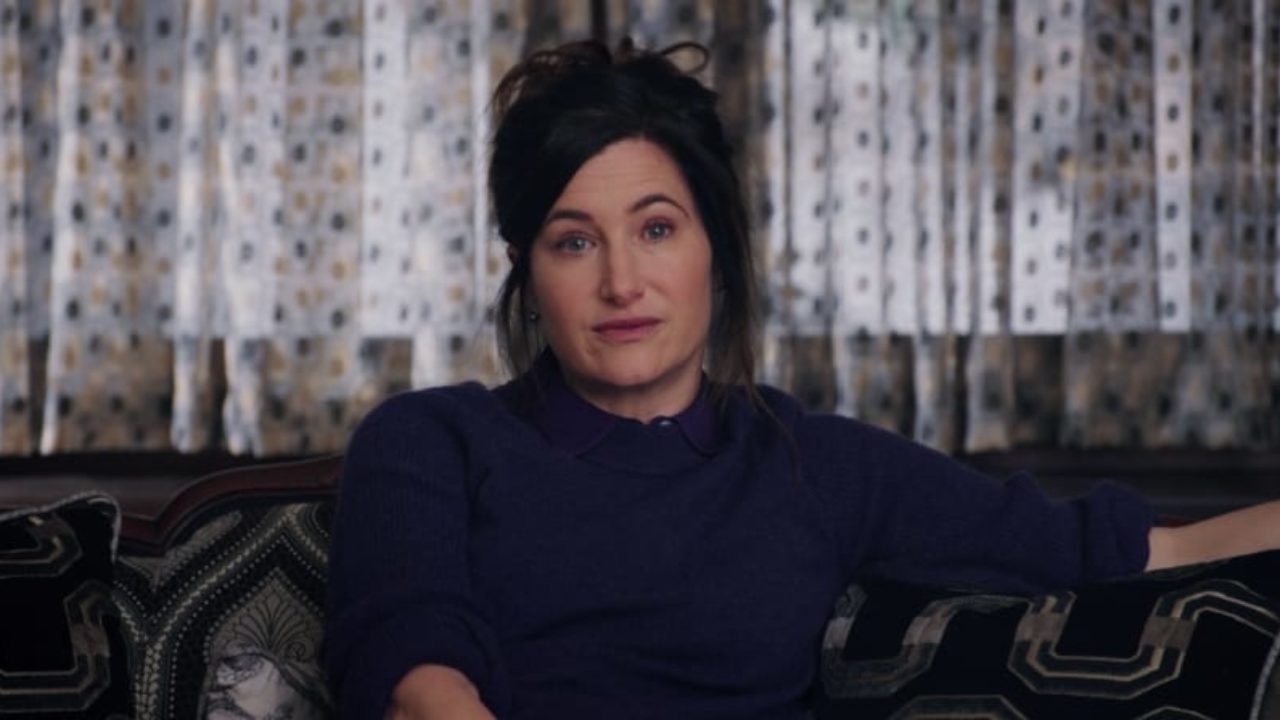 27. "You're quiet on the inside, Agnes." — uhhhhhh clearly Agnes isn't telling us something.
28. That Space Rover did NOTHING. NOTHING.
29. No Monica. NOOOOOOOOO. (Also you're so amazing I love you.)
30. Her mom and Captain Marvel!!!! And NICK FURY!!!!
31. HER EYES. AND SHE LANDED IN THE SUPERHERO STANCE! OMG OMG OMG.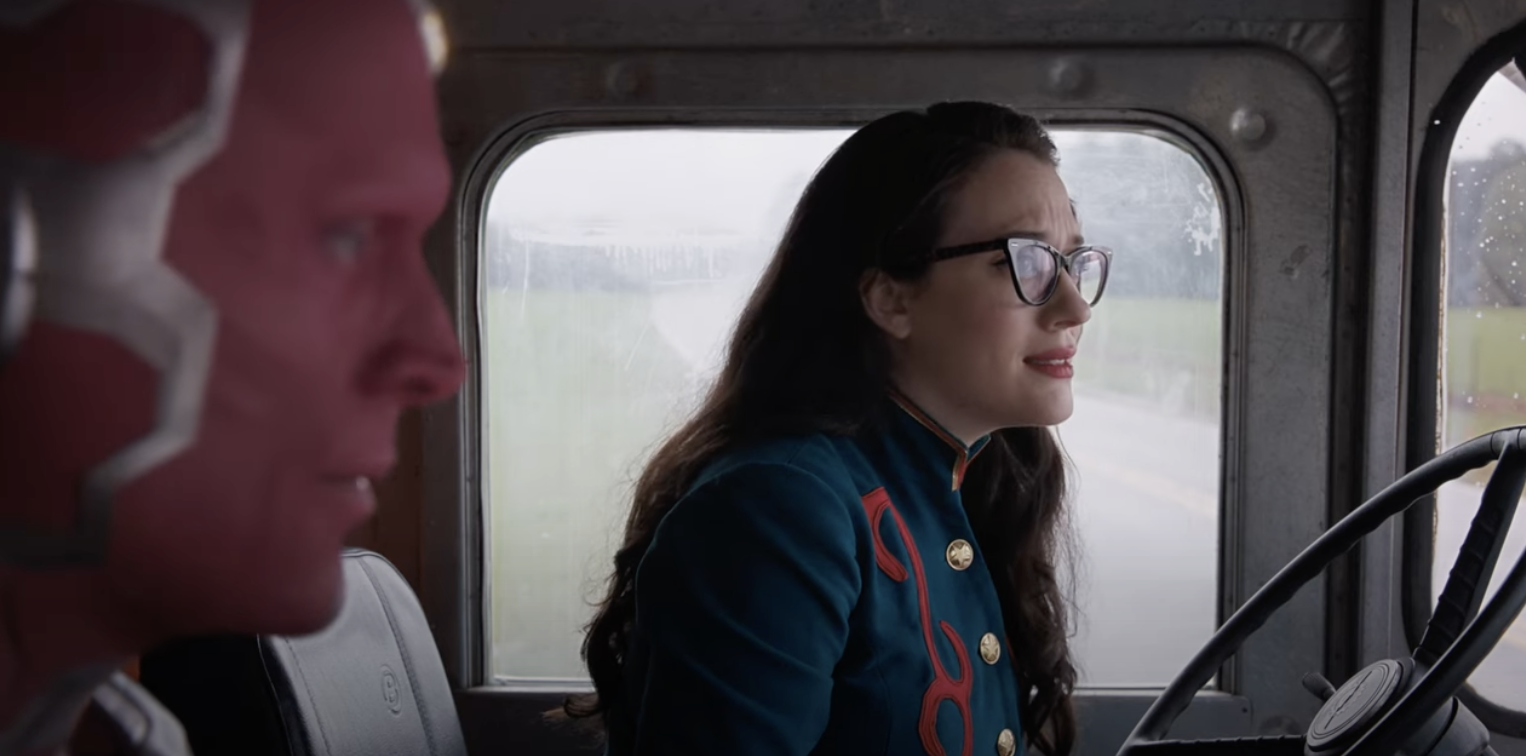 32. Darcy explaining Infinity War to Vision was my friends to me at brunch in 2018.
33. Wanda listen to her!!!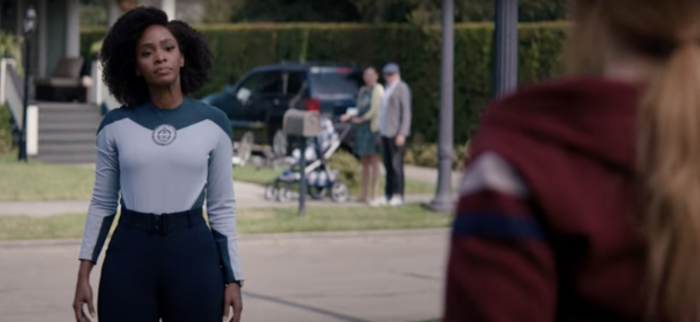 34. *literally shrieking*
35. AGNES DOESN'T LIKE THIS.
36. It's like Vision just remembered he could fly.
37. Where are the boys!?
38. FLY. I REPEAT A FLY. THAT IS BAD.
39. You couldn't lure me into that basement with Poe Dameron. (LOL JK you could, but that's about the only thing that would get me down there.)
40. What's up with that book?!
41. OH MY CHILLS IT'S HAPPENING.
42. Ok well this song is a bop. (And very Munsters.)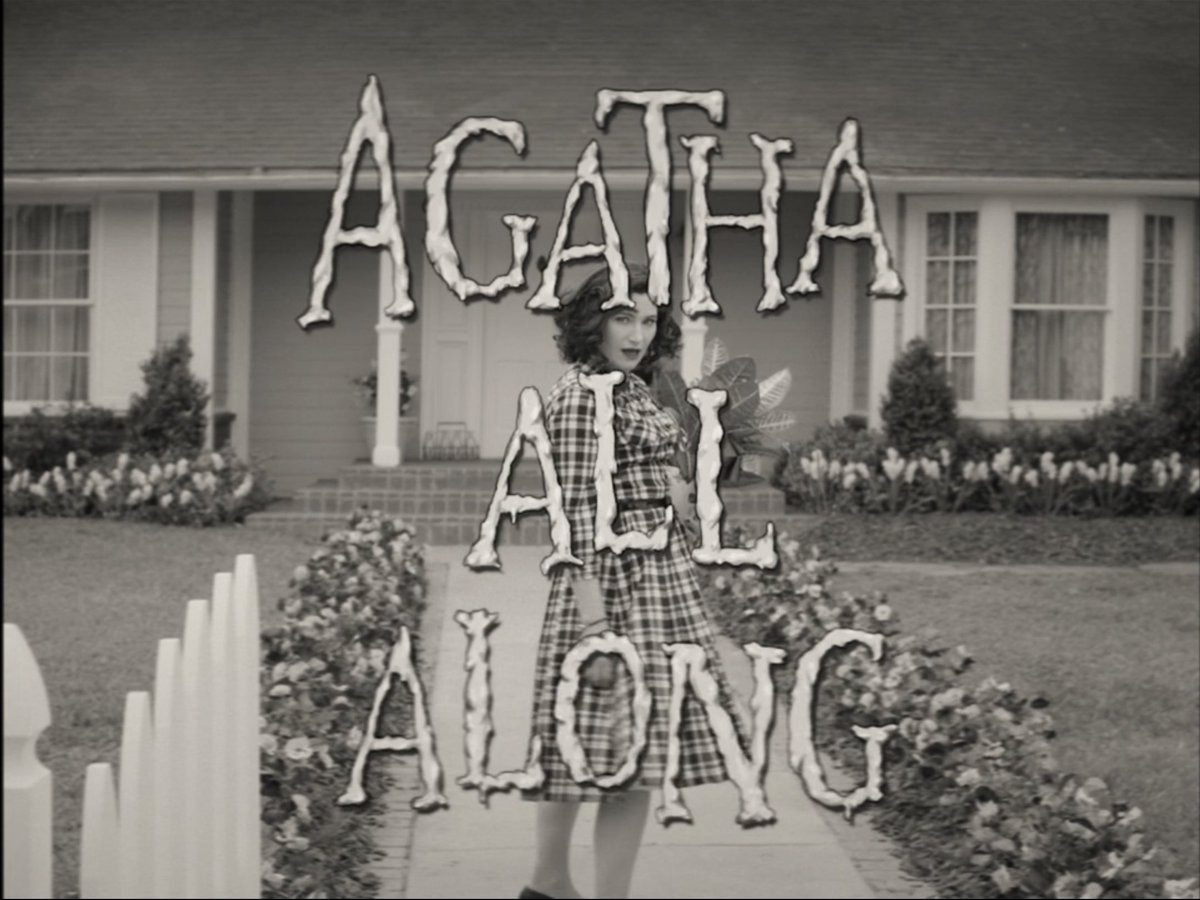 43. "And I killed Sparky too." Why am I laughing?
44. RED ALERT PEOPLE WE HAVE A MID-CREDITS SCENE.
45. Be careful Monica! You're a superhero now but you can still get got.
46.  OMG I GOT GOT BY PIETRO. I literally jumped.
47. Are her eyes…purple…now too!?
48. I'm gonna need a minute.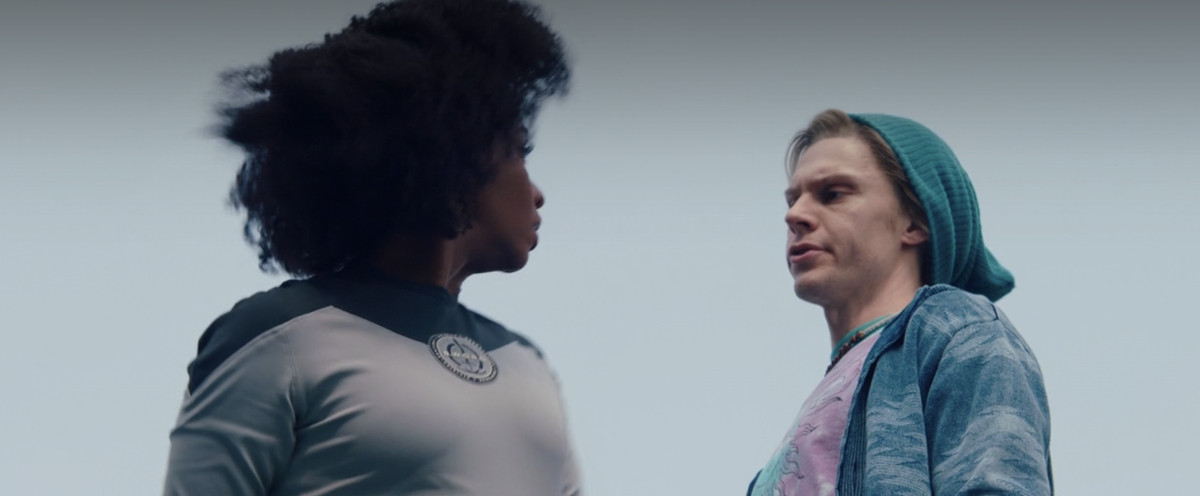 Wow. Wow. WOW. Now THAT was a good episode.
First of all, can we just say FINALLY with the Agnes reveal?! If you've been following the fan theories, her true identity has been a major one since the beginning, and BOY was it delivered well. I fully knew it was coming when Wanda when into the basement, but STILL gasped and had full-body chills. I am also VERY curious to see what happens to Monica and Wanda — it seems like Agnes, I mean Agatha, has them under her spell which could prove to be a tiny bit problematic.
Also, I LOVED the 2000s sitcom vibes. Vision looking at the camera a la Jim Halpert was the moment I didn't know I was missing!
That said, we've still got some big questions that need answering:
Is Agnes working alone? Or is there a bigger force behind this? (My spidey-senses say yes.)
Will we ever find out who Jimmy's mole inside Westview is?
What's the deal with Pietro?  
Will there be more about the aerospace engineer?
WILL HAYWARD GET GOT?!
There are only TWO more episodes left so I bet it's full steam ahead — we're out of time for slow episodes!
POTENTIAL SPOILER ALERT: This next part will include possible spoilers, as we dig into some fan theories for how the rest of the season will play out. If you don't want to know, then I thank you for reading this far, and kindly bid you adieu.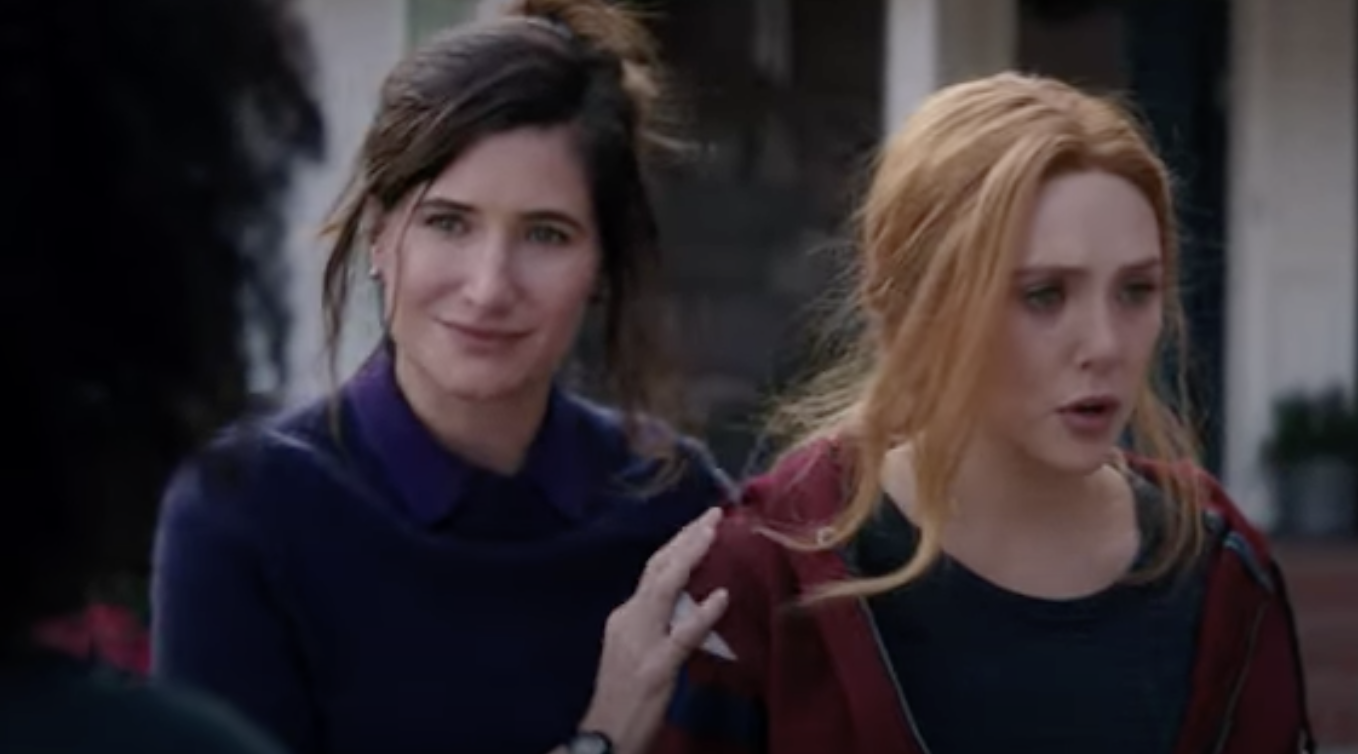 First things first, I am LOVING Monica with powers almost as much as I loved Agatha's theme song. I can't wait to see where that goes (Into Captain Marvel 2….).
Alright so now that we all know 100% no questions asked about Agnes, how does Mephisto play in?! We're thinking he's pulling the strings behind this whole operation…I'm still inclined to think he's Ralph, Agnes' husband who we've mysteriously never seen. That big ol' fly was certainly a symbol for him IMO — after all he's a devil and the devil is notoriously referred to as "the Lord of the Flies." I also think that's his scary book in the basement — maybe he has an attachment to it like Winifred Sanderson? Either way there was a real focus on it and it was emitting another color at the end.
I am also very curious how Pietro is involved…if that's even his real name. (This toy doesn't seem to think so.) Some think he's Mephisto, others have theorized he might be Jimmy's mole. But maybe Agnes is the mole — she did mention having a weird one?! I don't know, it's getting (more) confusing.
Either way, it seems like we're certainly setting up another big baddie for Phase 4. It also seems like we're setting up Vision dying again, and now that I adore Wanda, I think it's going to be even more painful to watch than Infinity War.
Wow for a show I was not excited about at all, I am LOVING it.
What did you think of this episode of WandaVision? Let us know in the comments!