We can't seem to get enough of WandaVision as each week ushers in a bunch of new shocking revelations about the Marvel Cinematic Universe as we know it.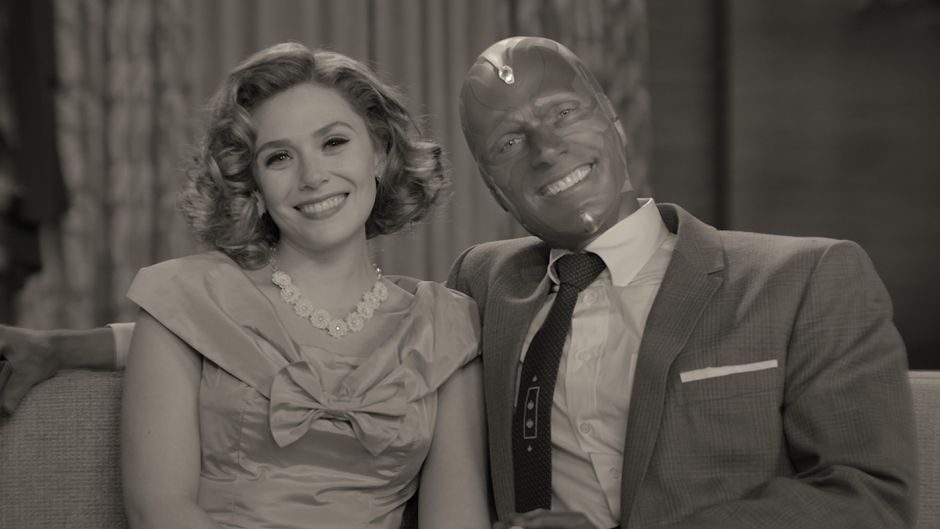 As we keep diving deeper and deeper into Wanda's alternate reality, fan theories have started to form. And, we've got some MAJOR spoilers ahead as we reveal the biggest fan theories we've heard so far about WandaVision!
AllEars Reader Theories
After we asked our readers what their theories were, we had some interesting responses about what's happening in the series right now! A few people have noted that the introduction of the X-Men in this episode confirms their involvement with the Marvel Cinematic Universe, setting up the stage for new movies and the "biggest crossover of all time."
Many people had thoughts that Wanda must be set up by someone else, using her for their own gain. Readers believe that her neighbor Agnes needs to be explored too, as well as the man and the woman being featured in each episode's fake advertisements.
They could be a part of the group of people pulling the strings in the alternate reality. Most likely, our readers think that whoever is manipulating Wanda has to know her past because of the references to her parents, Hydra, Lagos, and other situations from previous films.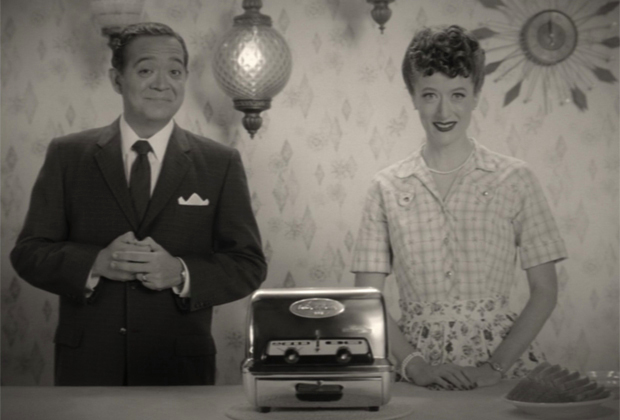 Someone must be taking advantage of her grief and manipulating her, helping her begin this alternate reality and then continue to take it farther. Mephisto has been mentioned as a possibility as the one behind all this as Wanda's twins actually come from him, which explains why S.W.O.R.D. cannot figure out why they're actually real, living beings.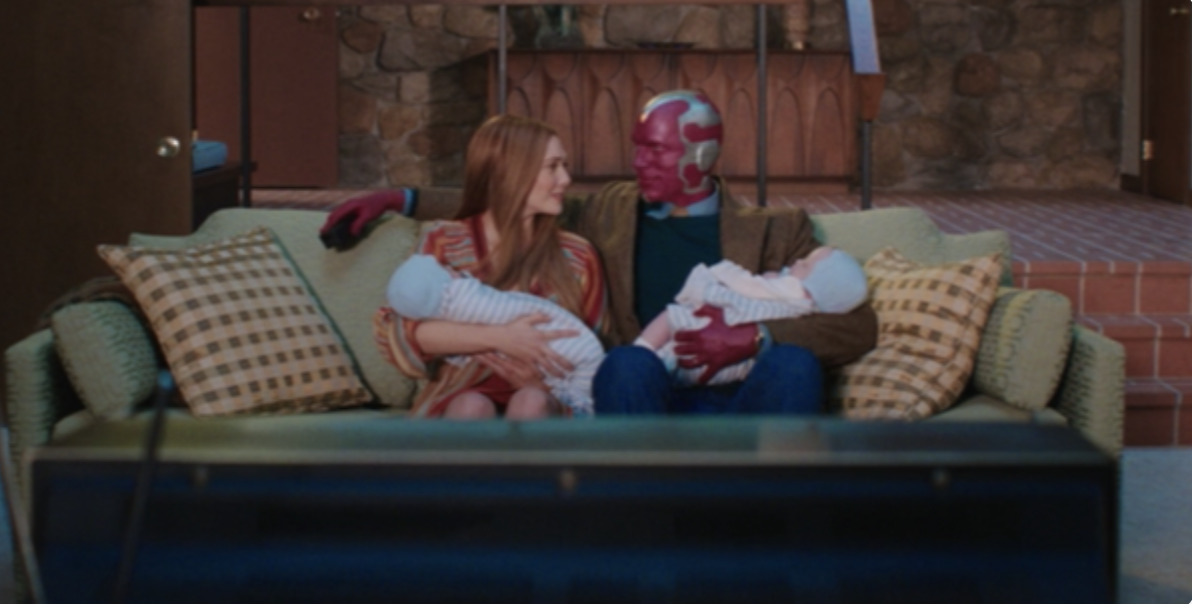 Someone even noted that Vision could be in this alternate reality because Vision's conscience has been stored in a Wakandan computer, even if his body is dead.
AllEars Team Theories
Our AllEars team has noted a few other events and dialogue in the series that could suggest what's to come in the MCU and what's happening in WandaVision. Monica Rambeau mentions an aerospace engineer in episode 5, which possibly hints at Reed Richards from Fantastic Four. A Fantastic Four reboot is in the works, so this could be the first hint towards that!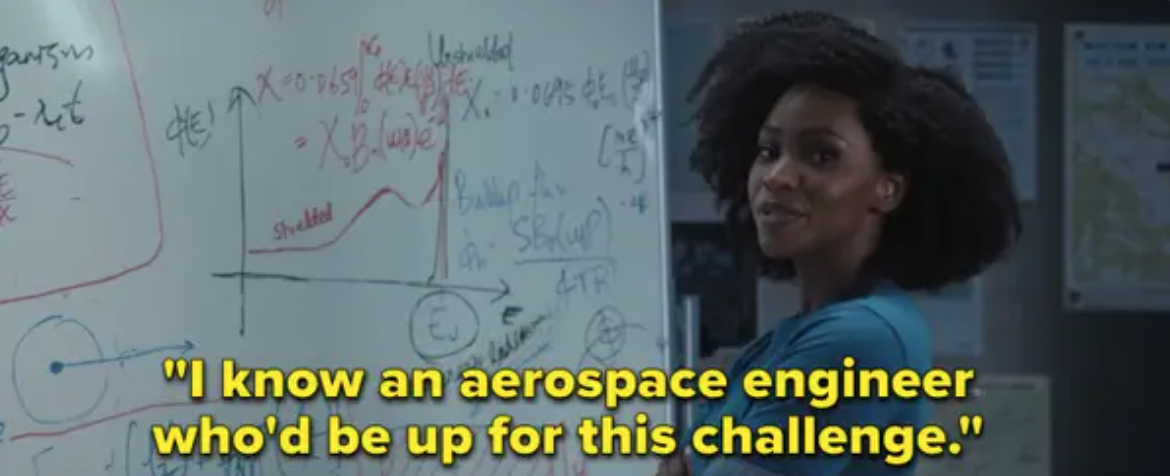 Now that WandaVision has also tied in X-Men's version of Pietro, Marvel could begin to introduce the concept of multiverses. Quicksilver could just be from another universe, leading into Doctor Strange and the Multiverse of Madness. Since Wanda is featured in the upcoming movie, Doctor Strange could show up at some point during the series, perhaps the last episode!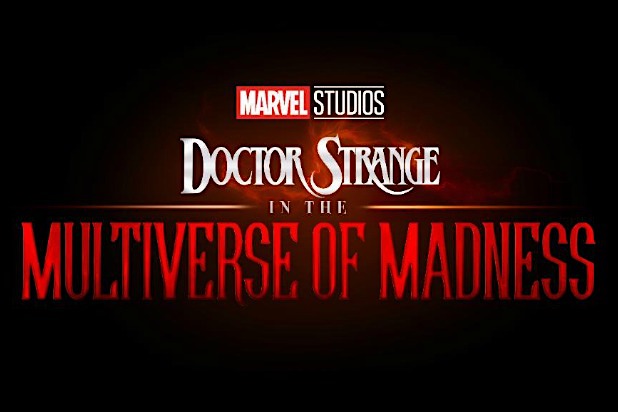 Our team had a few varying theories about the involvement of Agnes in this alternate universe, but many do believe she is Agatha Harkness from the comics. Some people think that Agnes and Wanda may team up, while others think that Agnes could also be manipulating the minds of the people of WestView too!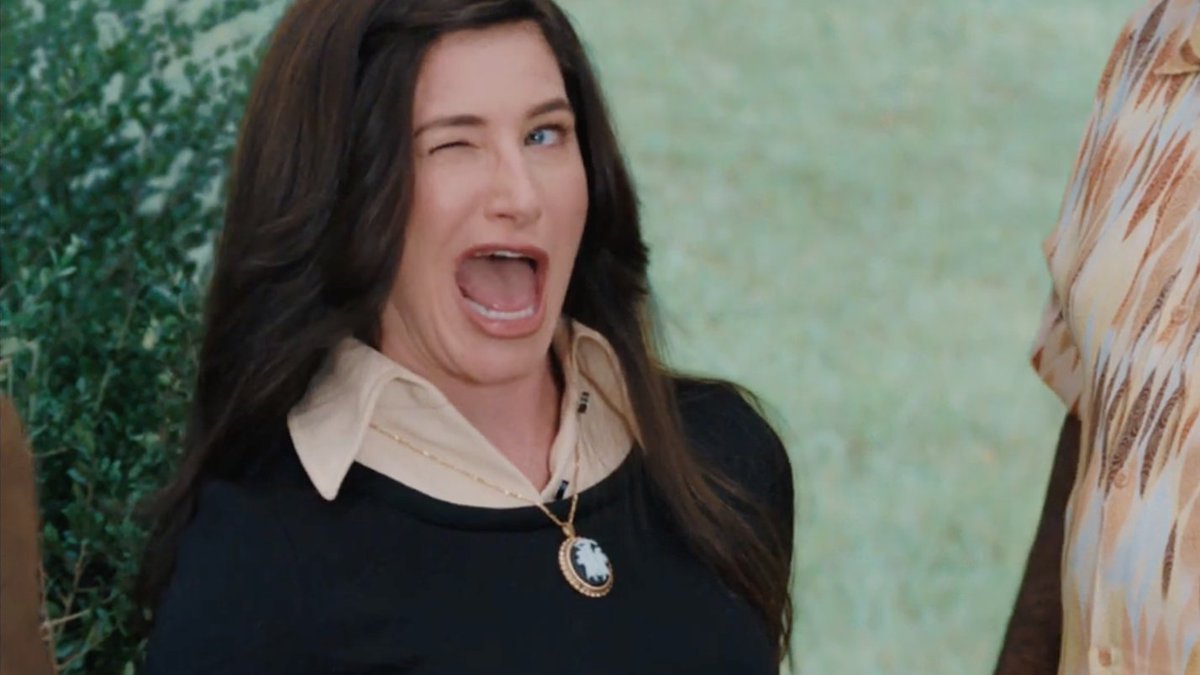 A few of our team members have also continued to believe that Mephisto is involved, maybe even posing himself as Pietro or as the guy in the show's commercials.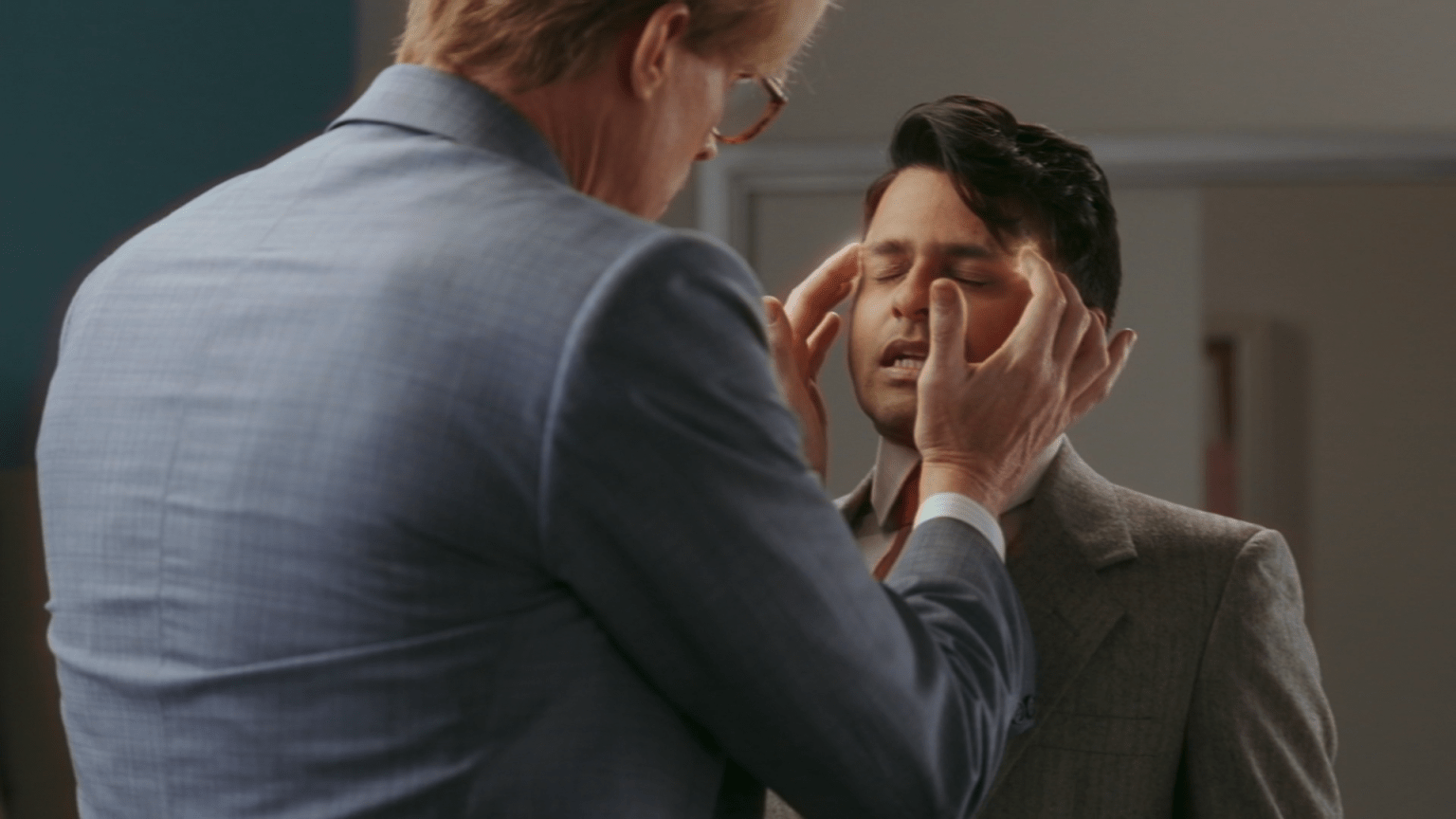 One of the biggest questions our team has surrounds Billy and Tommy's part in the MCU. At one point, Agnes made the joke, "kids, you can't control them," to Wanda and Vision when the boys leaped forward in age. However, it could also be a reference to the fact that children's minds are hard to control, which is why there aren't any children in WestView.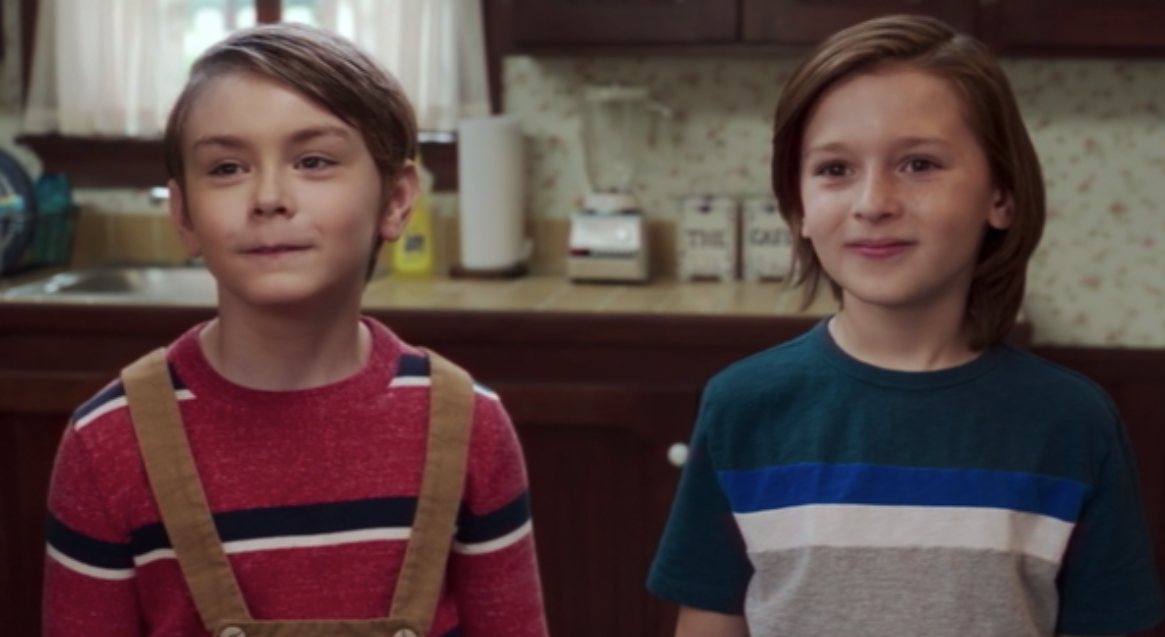 Wanda even has issues controlling her own kids since she has to beg them to stop growing up. And, it wouldn't be a surprise if she chose not to have kids in her universe because she didn't want to put other children through similar situations that she and Pietro endured.
Our Very Expansive (and Nerdy) WandaVision Theory
We're about to unpack a LOT of Marvel lore, so buckle up, friends! One of the big baddies of the comic books is actual Mephisto, a VERY powerful extra-dimensional demon who has confrontations with multiple Avengers. One of those characters is Doctor Strange, whose upcoming sequel will feature Wanda in some capacity.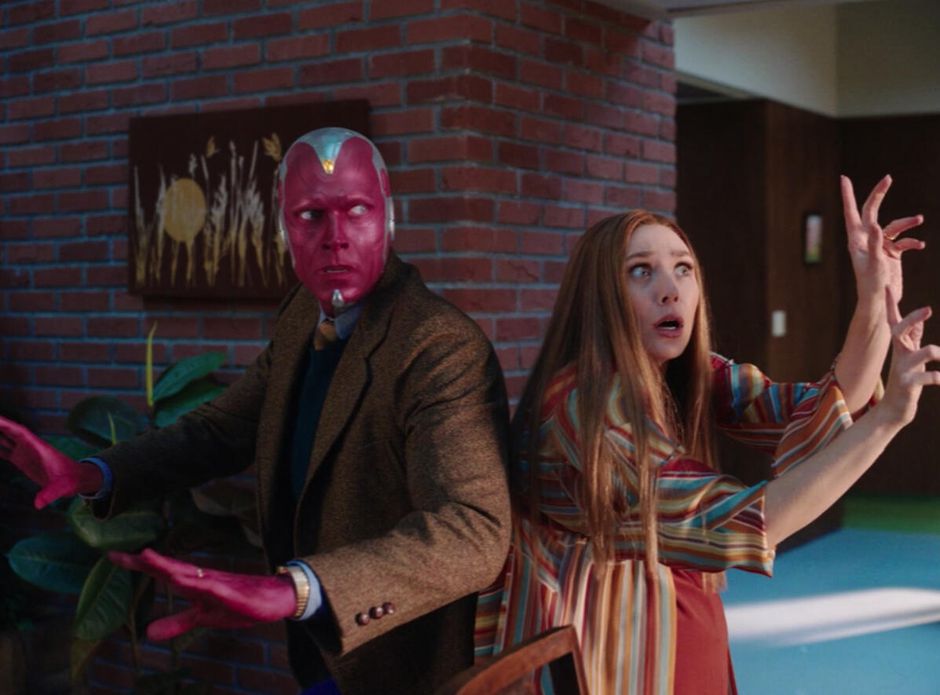 Wanda could have literally made a deal with the devil in exchange for a "happy" life with Vision. Mephisto may have told her that, in order to give her that alternate reality, she would need to bodysnatch Vision (as shown in episode 5) because he has to project Vision's essence rather than bringing him back to life.
But, we still know that Vision is dead because of his corpse-like appearance in episode 4 and the mid-season trailer that shows him attempting to leave WestView but dying in the process. Wanda may not fully remember what happened in her deal with Mephisto if her memory was potentially wiped of his involvement. Yet, Wanda DOES know that her reality is false.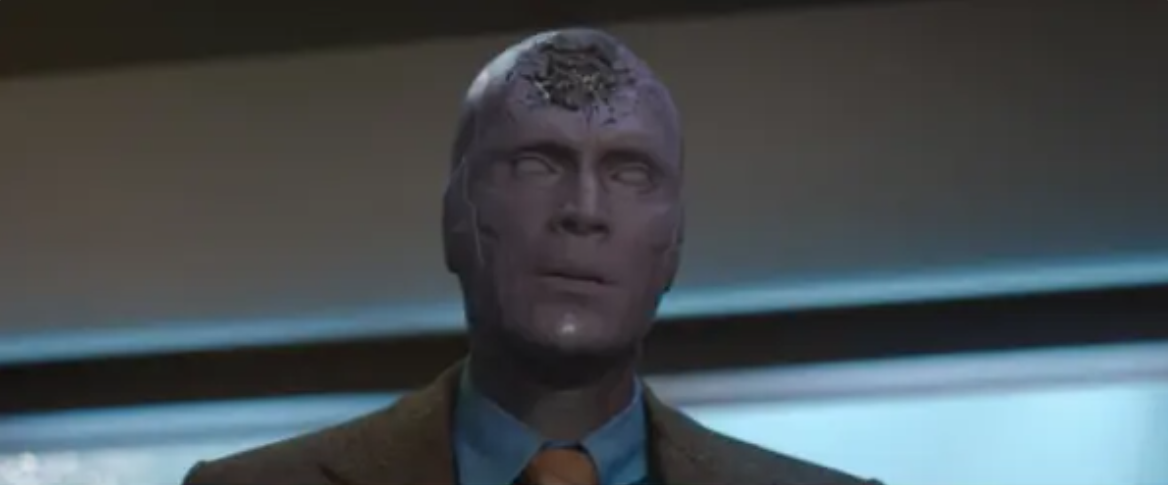 Mephisto probably also told Wanda that she would need to assist in mind-controlling the entire town in order to make her more involved as a victimizer. It's also important to note that her kids are real, though, even if her reality isn't (which was stated by the people working with S.W.O.R.D.).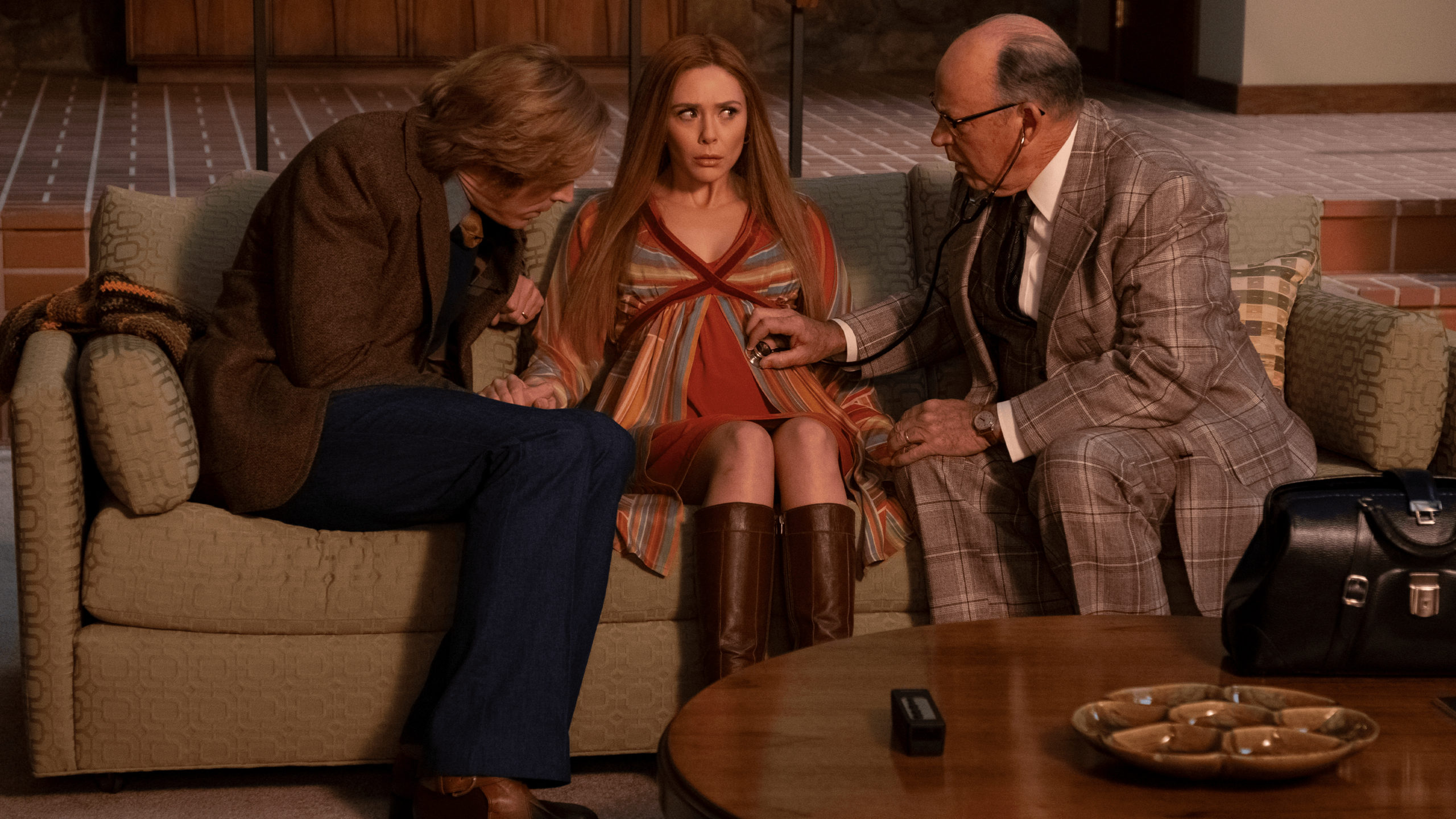 In the comics, Mephisto puts a piece of his soul into Tommy and Billy, making them living beings. And, he wants to be able to take them from Wanda due to this, so he has manipulated her even further with a deceitful life.
Plus, WandaVision has already referenced him with the "House of M" logo on the wine bottle during episode 1. He may even be posing as "Ralph," Agnes's husband that keeps getting mentioned without an official introduction. She has said that "he works better in the dark," hinting at his possible darker intentions.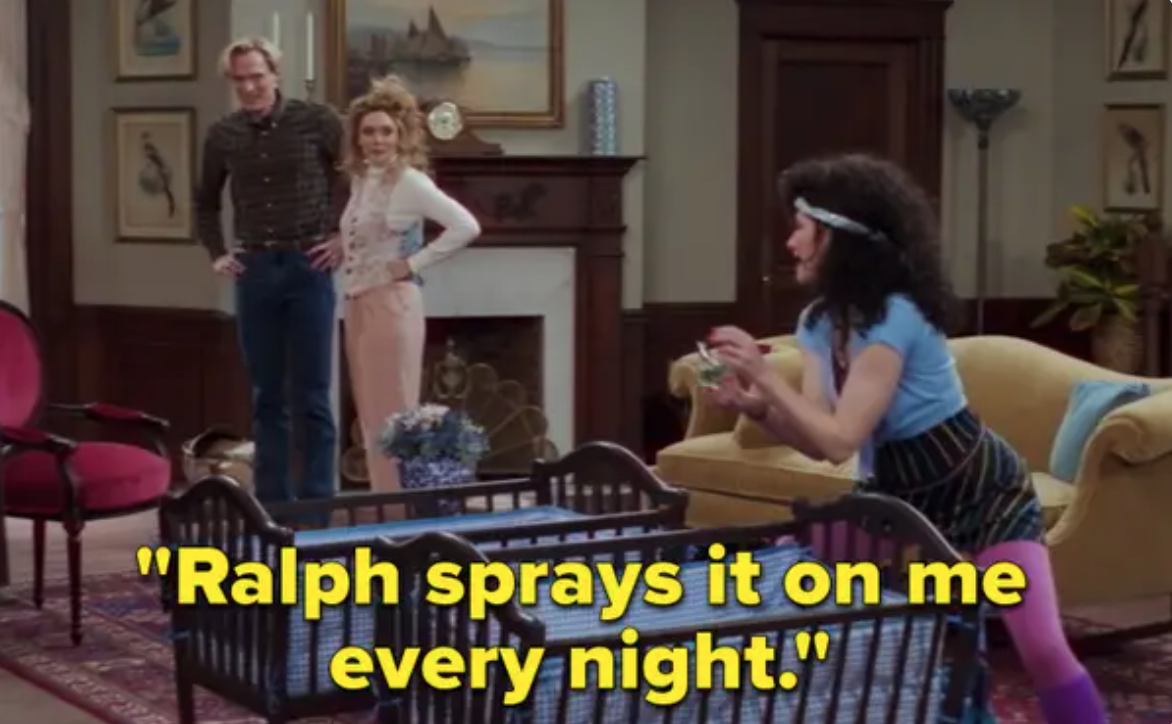 Agnes could also be Agatha Harkness, a witch in the comics that once trained Wanda, but was killed by her eventually. So, Agnes or Agatha could easily be working with Mephisto in some way, since she does know that Wanda's alternate reality is just that. Outside of WandaVision, Mephisto has already had a reference in the Loki trailer, meaning there is a HIGH chance he is involved in some way.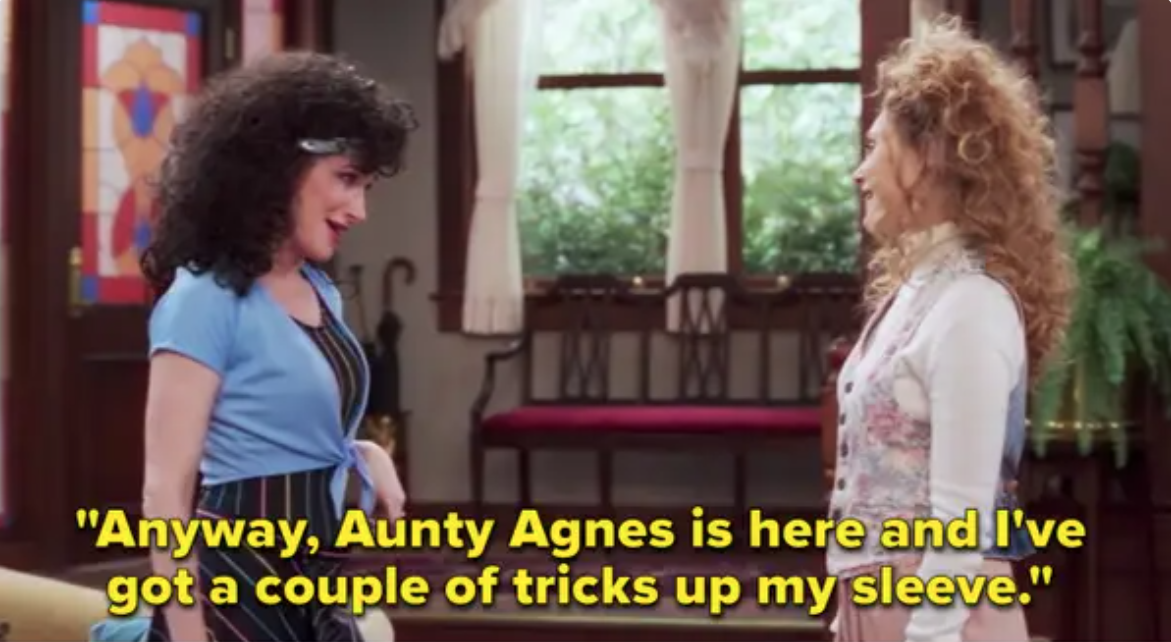 With all that in mind, the multiverse idea has started to appear in the show too! Mephisto could have given Wanda two choices, saying "I can't bring your brother back because his body is gone with Sokovia" OR "I can only bring one person back — choose Vision or your brother." Wanda has had more closure with Pietro's death and not Vision's, which makes sense why she would choose to have Vision in this world.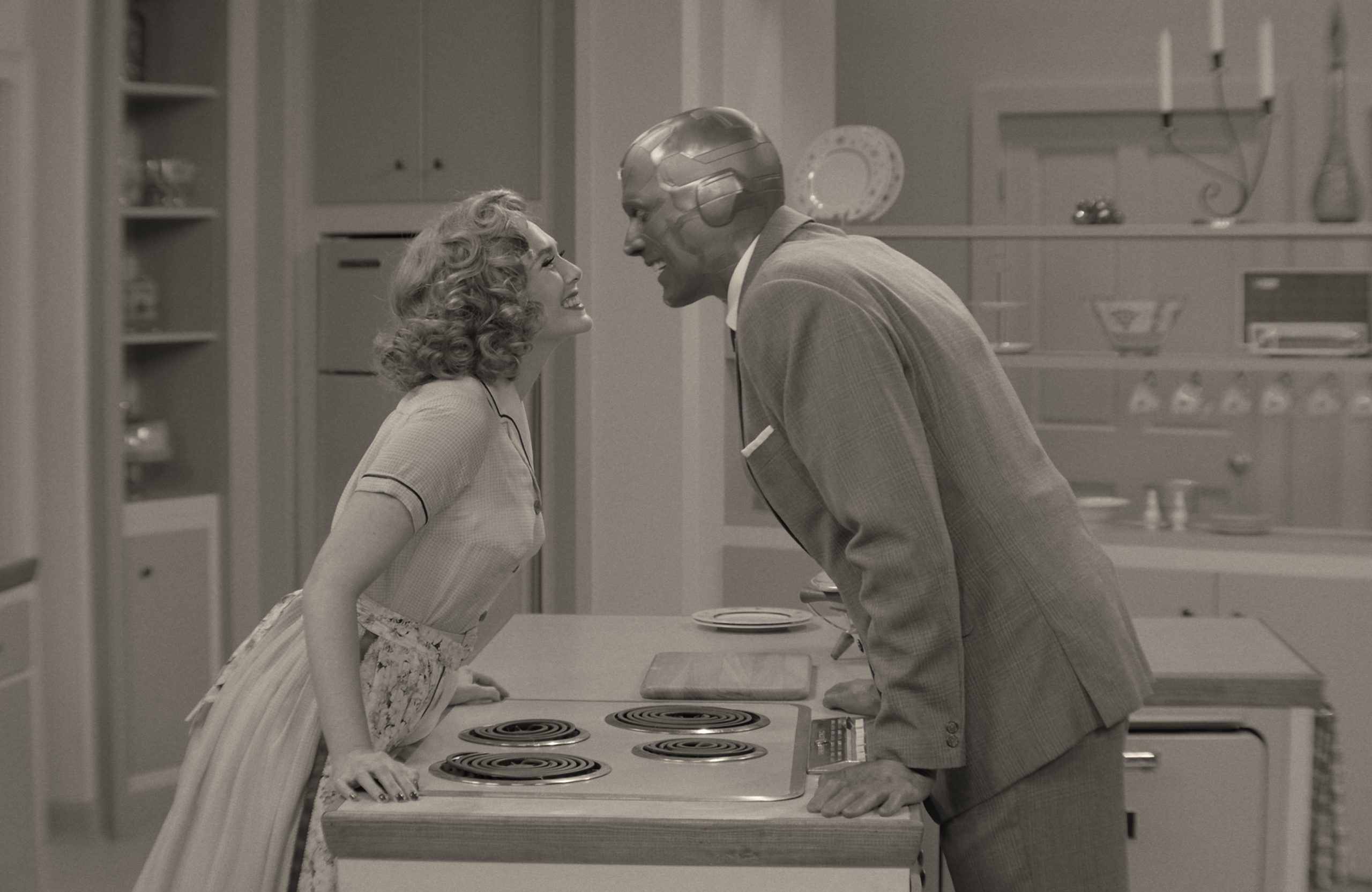 Wanda is clearly shocked to see a version of Pietro at her door, meaning that she doesn't have control over everything happening in WestView. Mephisto has the power to create a tear in the multiverse, pulling out Quicksilver from another universe to add to Wanda's alternate reality.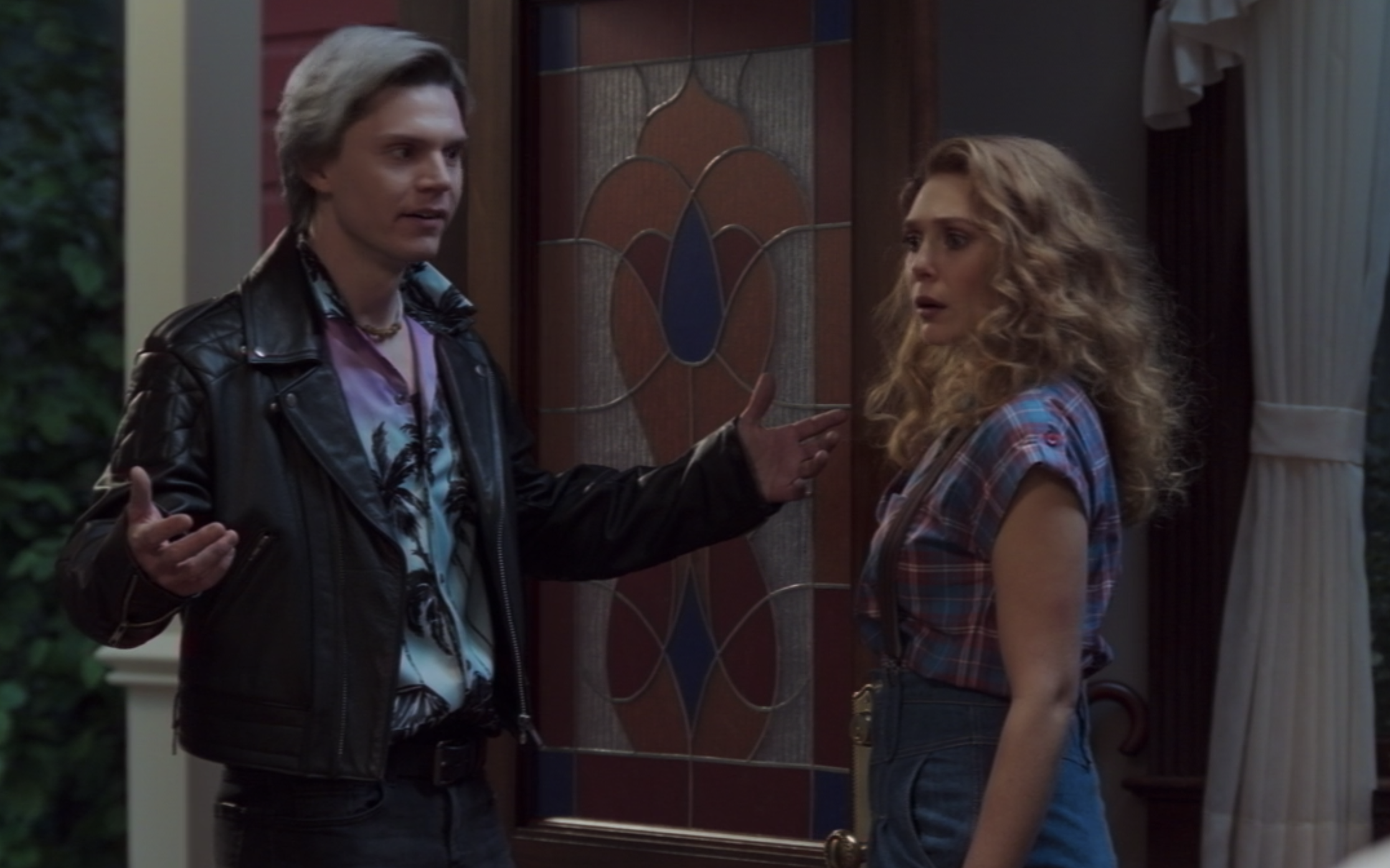 This leads into the next Doctor Strange film since this will probably unleash a "multiverse of madness" that he'll have to figure out how to clean up. Spider-Man 3 has also been confirmed to contain a multiverse AND "What If…?" even shows alternate realities of the Marvel universe.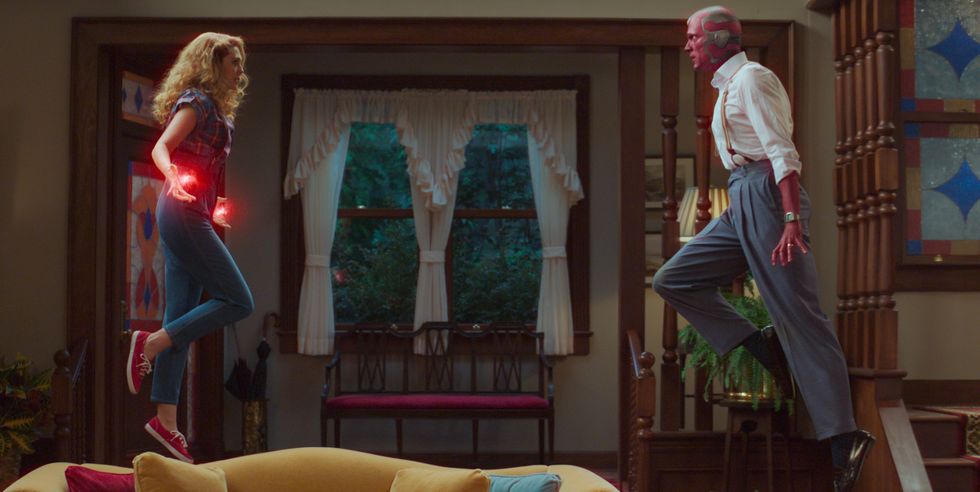 You never know… Mephisto could be our next big bad guy of the upcoming phase, making room for Young Avengers and other films in the process! But, we'll have to stay up to date on everything happening with WandaVision and the rest of the MCU soon!
What are some of your biggest WandaVision theories? Let us know in the comments below!