We've had some MAJOR thoughts and theories ever since WandaVision premiered on Disney+!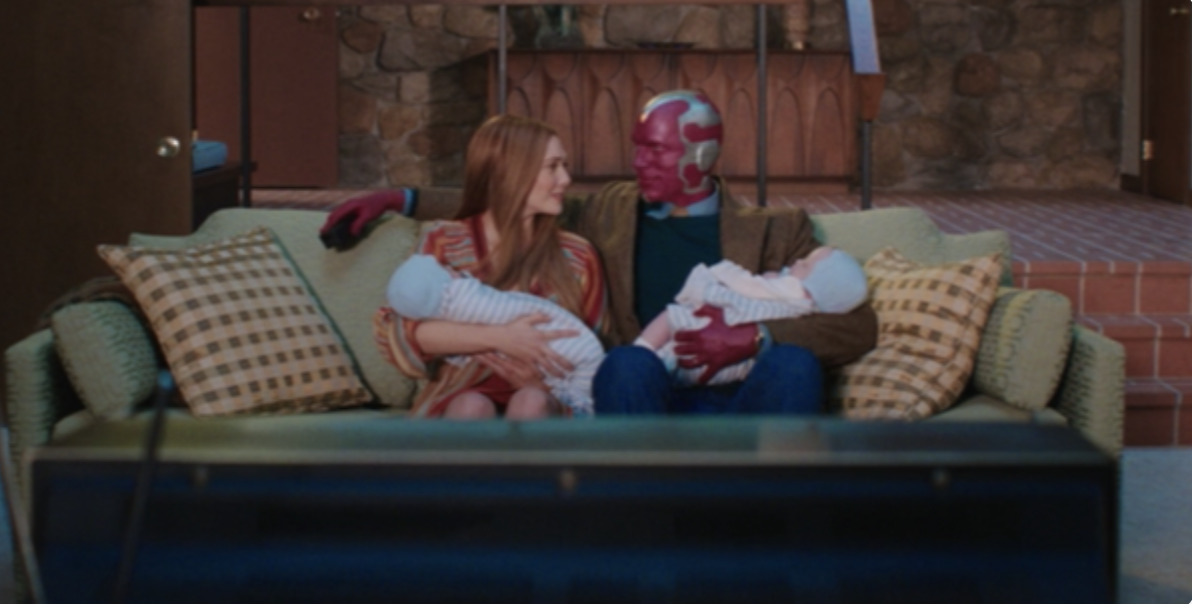 As we wait for the 5th episode of the show to drop this week, Marvel has released a mid-season trailer with HUGE reveals (and we can't wait to learn more).
The mid-season trailer gives a sneak peek at the rest of WandaVision's season, including a first look at the time jumps through the 80s, 90s, 2000s, and so on. We're digging the Modern Family vibes in the modern-day episode! Wanda's alternate reality starts to break as she admits she doesn't know how she got there in the first place. Vision even tries to break out of WestView (!!!), while SWORD members try to get inside.
Life could be perfect when it's made just for you. Marvel Studios' #WandaVision is now streaming on @DisneyPlus. pic.twitter.com/AJeLc928hp

— WandaVision (@wandavision) February 1, 2021
Um, there's even a CONFRONTATION brewing between our two lovebirds as a quick sequence shows Wanda and Vision getting ready to fight each other with their powers. (What is happening?!) We'll have to wait for the rest of the episodes to get those answers, but we'll keep you updated on all things Marvel in the meantime!
Are you looking forward  to the rest of WandaVision? Let us know in the comments below!