Well friends, can you believe we made it here?!
We kicked off this new show 9 weeks ago and now it's time to see how it all wraps up.
Going into WandaVision, I had NO idea what to expect — all I knew was that I didn't love Wanda or Vision that much, so color me shocked that I've enjoyed the series this much! There are still so many questions going into the finale, and we got a lot to wrap up in just one episode. My big concerns are:
Will we ever find out who Monica's aerospace engineer was?
Who's the big cameo we were promised (is it Dr. Strange?!)?
Who was Jimmy's witness?
Was it really Agatha all along or is another baddie behind it? (I am leaning towards no.)
What is the deal with Fietro?
Will we ever learn who Ralph was?
And most importantly, how does this whole thing wrap up?  Are we gonna watch Vision die (again)? And what about the kids?See what I mean by a LOT of questions? Only one way to answer them…
SPOILER ALERT: For the last time I must remind you that this article will dig deep into Episode 9 of WandaVision. If you don't want to know, don't read!
54 Thoughts I Had During the WandaVision Finale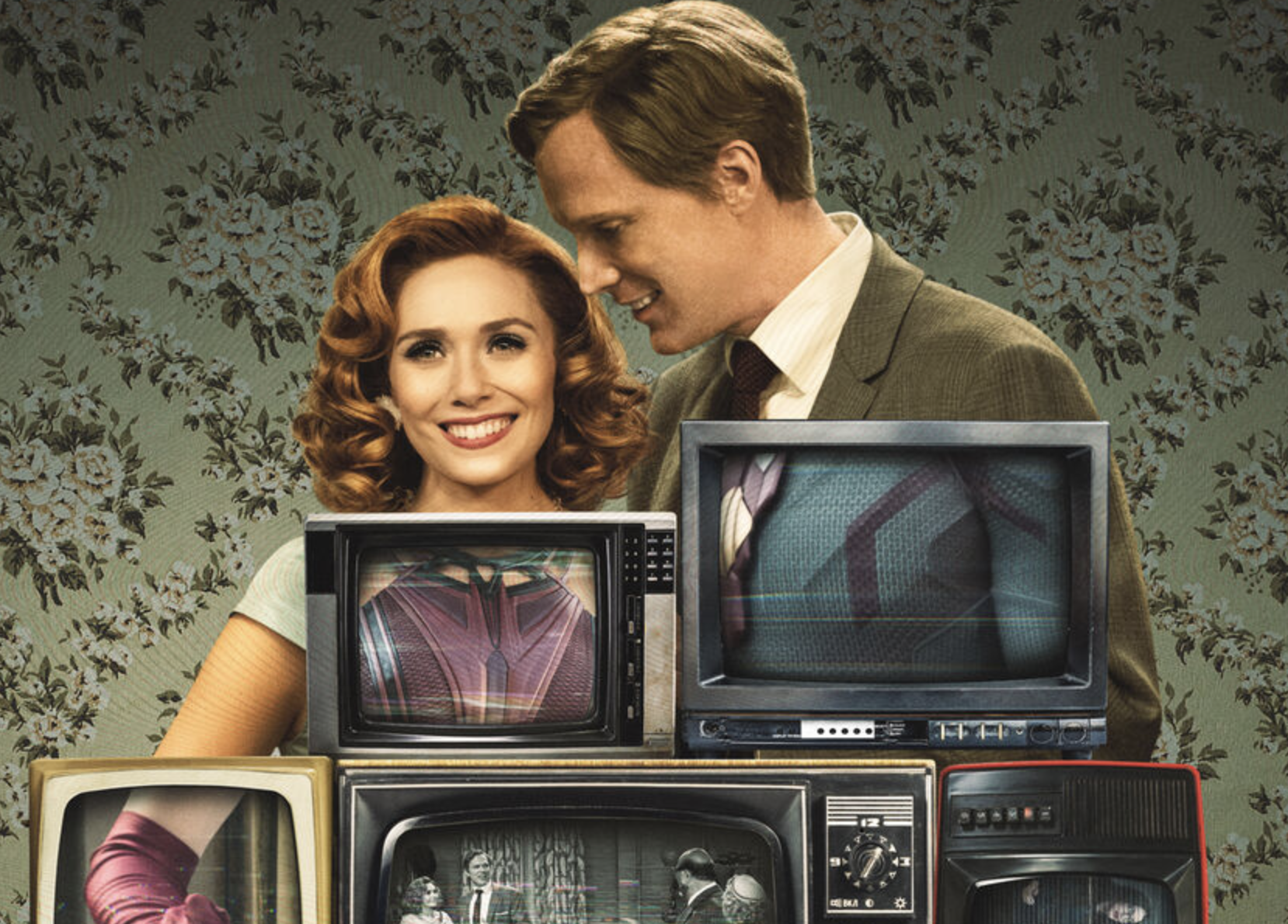 1. For the last time, AHHH the logo.
2.  "I'm counting on it." Uhhh I don't like the sound of that.
3. Wow Wanda's hand loolks like she destroyed a horcrux.
4. No way that car killed her. (Solid Wizard of Oz nod though.)
5. WHITE VISION. ALERT ALERT DON'T TRUST IT WANDA.
6. I thought I didn't like regular Vision, and then I met white Vision.
7. MONICA!!!! She's super now, I almost forgot.
8. And are we gonna get some Fietro answers?
9. LOL White Vision trying to kill regular Vision. Silly White, don't you know he's a …. memory? Hologram? Idk.
10. JIMMY WOO!!!!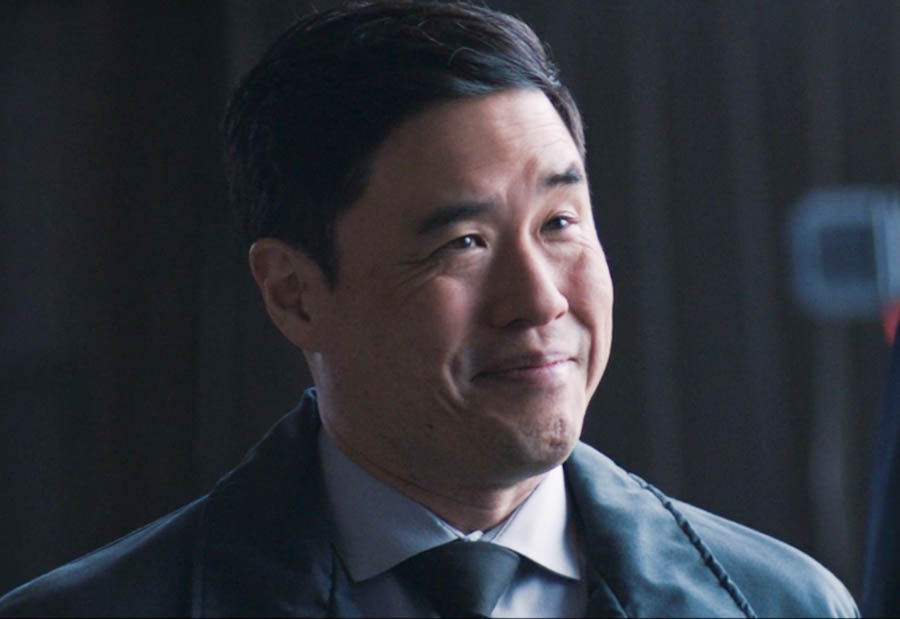 11. Hayward, you are indeed the worst.
12. FLOURISH!!! Like the Magic Show in episode 2. Wow, it's really all coming around.
13. WHO IS CLIFF?!
14. It's honestly rude that Wanda looks that good in sweatpants.
15. BOOOOOOOOOOOOOOOOOOOK.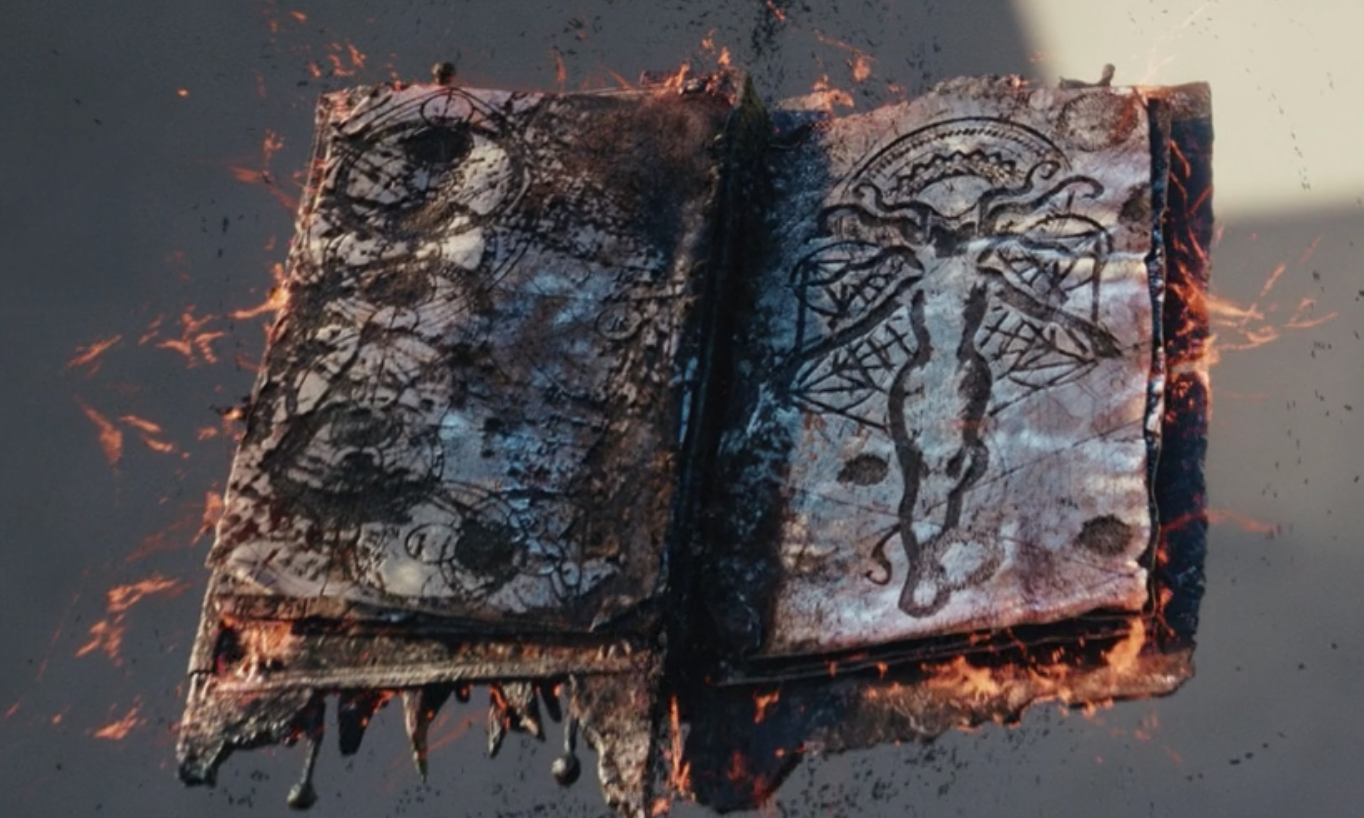 16. Sorcerer Supreme!? Like in Dr. Strange!? He's toats coming.
17. Omg Poor Dottie!!
`18. RALPH!? FIETRO IS RALPH!??
19. BOHNER. ARE WE SERIOUS RIGHT NOW?!
20. Elizabeth Olsen is phenomenal. I can feel Wanda's panic as the Westview citizens beg her for help.
21. Oh….oh no.
22. And I am crying over a robot and fictional children again.
23. They look like the Incredibles!!!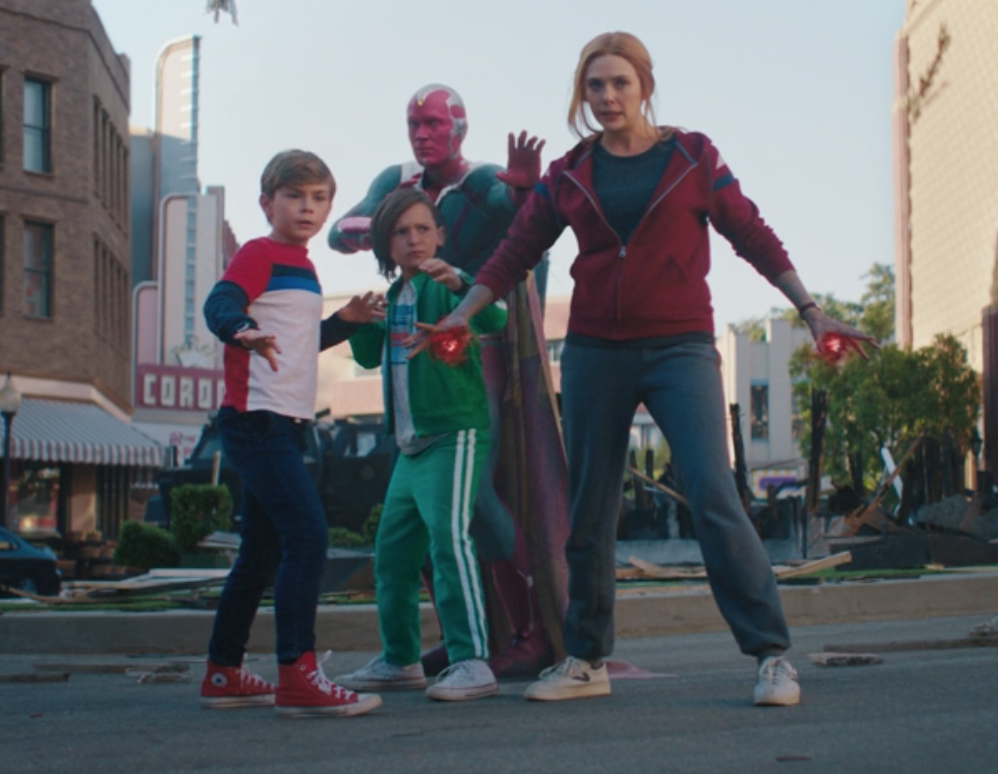 24. "But you were born for it." Cheesy but I like it.
25. Is Vision gonna out Vision the Vision?
26. "Boys, Handle the military." YASSSSS.
27. Hayward really just went "Imma shoot these small children without a second thought?!"
28. WHOOAAAAA Monica is awesome!! I can't wait to see her again in new movies.
29. YES DARCY!
30. I did not expect to have to think this hard but Vision and Vision are going deep.
31. Wait, is White Vision gonna be actual Vision now?
32. Uh bye I guess.
33. OOOOh we haven't seen this Wanda trick in a hot minute.
34. This is backfiring Wanda.
35. Oh the accent is back.
36. Get outta here Vision. As an 80's bop once told me, Sisters are doin' it for themselves.
37. Kathryn Hahn is CRUSHING the maniacal laugh.
38. RUNES BABY.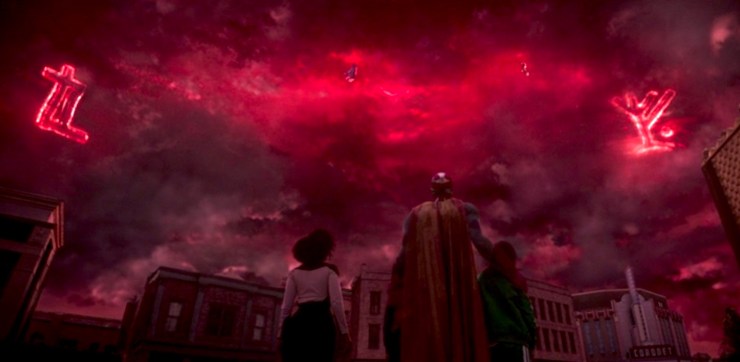 39. "I don't need you to tell me who I am." OK CHILLS.
40. YESSSSSS THAT HAIR.
41. I hate that the bad accent is back but I am FEELING the outfit. She looks AH-mazing.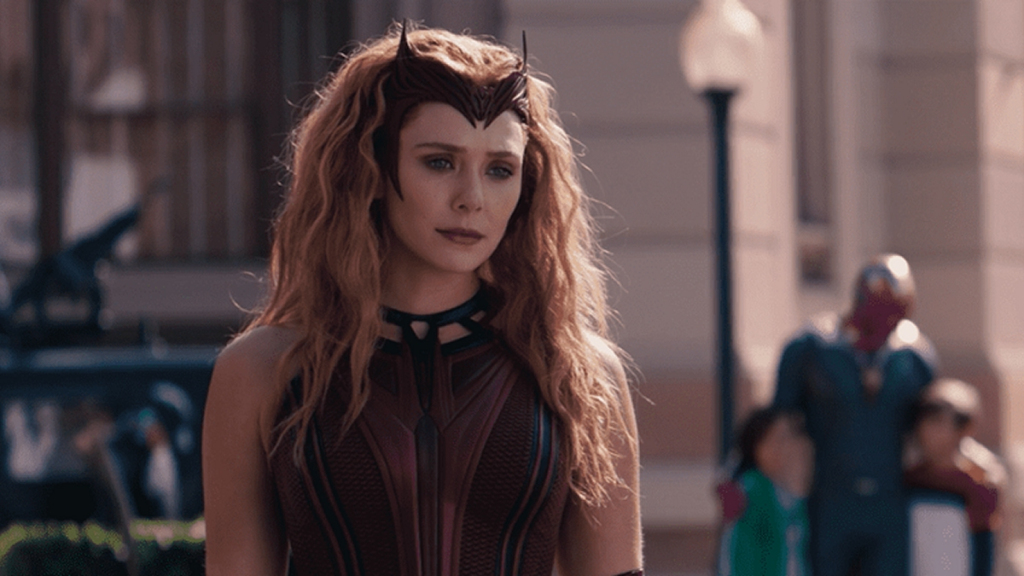 42. "You're gonna need me." This feels like the PERFECT set up for an Agnes return.
43. "No, not for us." Oh okay so I'm gonna cry again?
44. "Thanks for choosing me to be your mom." Answer: yes.
45. "You are a body of wires…." TOLD YOU HE'S A ROBOT. (But this is very sad.)
46. I mean the AUDACITY of Disney thinking they can make me cry 3+ times over a robot I don't even care about. (I mean I did, but that's not the point.)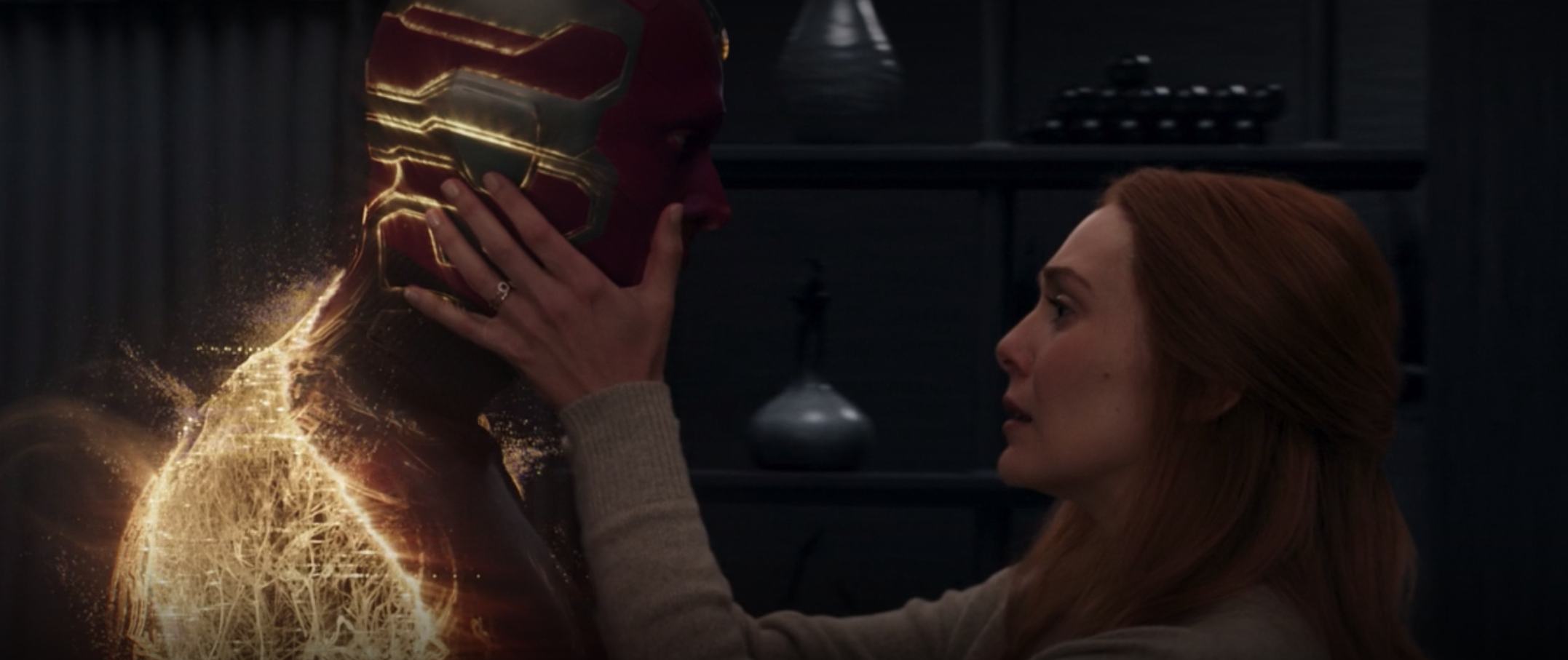 47. OH OK THE QUICK CHANGE.
48. Wow ok so we just set up a BUNCH of stuff. But where is the cameo!?
*skips through credits*
49. YES BYE HAYWARD.
50. I will miss the Darcy-Monica-Jimmy trio.
51. OOOH a skrull. Who's the old friend?! My money is on FURY!!!! Guess we will find out in Captain Marvel 2!!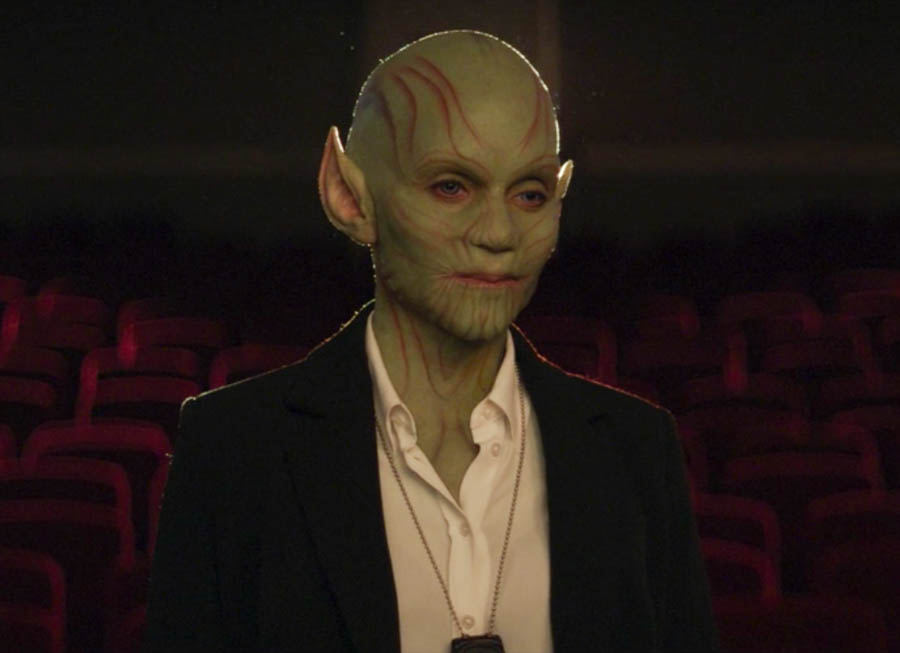 *skips more credits*
52. Oh the mountains, this is lovely and I bet Steve (Strange) is there!
53. IS SHE DOING THE TRAINING THING FROM DR. STRANGE?!
54. Omg the kids.
WELLLLLLLL we did it! We saw all of WandaVision. And it was great! Well, mostly great.
I will say, I am litttttttle disappointed by the finale. (Don't yell at me.)The action between Agnes and Wanda was fun, but I felt like I did not get very many things answered. Were Monica's engineer and Jimmy's witness just red herrings?! That's a little bummer considering how many times they mentioned the engineer. And Ralph was reduced to a literal joke?! Even if he wasn't going to be Mephisto in disguise, are we realy to believe they got Evan Peters for NOTHING!?
Also, who was the cameo? Was it Paul Bettany again?! Uhh….I don't even like Dr. Strange that much and was rooting for him to show up.
What I DID like about the finale was how amazing Wanda is. She was phenomenal against Agatha, selfless, and obviously incredibly powerful. It'll be interesting to see her in films moving forward. Speaking of future movies — I cannot wait to see Monica is Captain Marvel 2, and I really hope we get some more Agnes at some point.
I suppose Vision could show up again now too, right?! Only time will tell.
Overall, I liked WandaVision quite a lot more than I initially thought I would. I loved the flow of the various shows, the humor from Jimmy and Darcy, and the set up for Marvel down the line. I'm sad it's over — but hey, only one week until the Falcon and the Winter Soldier!
What did you think of the WandaVision finale?! Let us know in the comments!