We live in a digital age, where you can learn a lot about Disney World and plan your vacation online!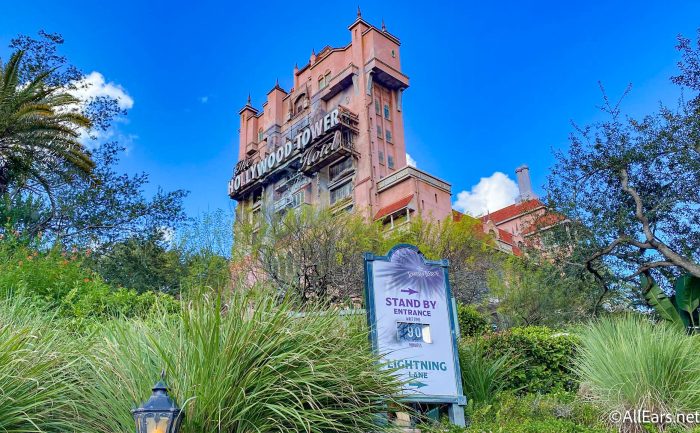 You may read blogs or watch YouTube videos, and you may get advice and comments from family and friends who've been to the parks in the past.
But beware of those internet comments — there's one LIE that has been spreading about Disney World!
The Disney Parks Have Experienced Some Unusual Years
All throughout 2021, the theme parks were recovering from the pandemic, and to this day, the impact of the pandemic and its closures continues to be felt.
During the closures, Disney lost billions, but they've been working to make up that money. The Disney Parks didn't post a profit for several quarters, finally making a profit again in Q3 of 2021. Since that time, we've seen the parks hit some BIG revenue numbers and actually shine as a really positive spot on Disney's balance sheets.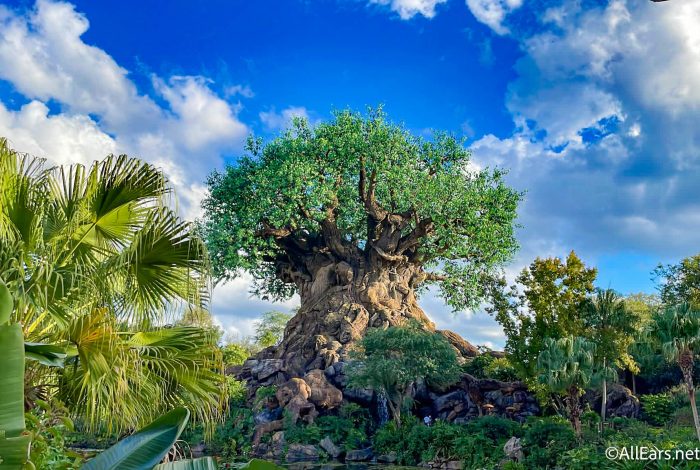 At times, though, there have been some complications. In the Q2 report for Fiscal Year 2023, Disney revealed that things are still looking up for the parks but not necessarily as well as before. The revenues for Disney Parks, Experiences, and Products for this past quarter (Q2 of FY 2023) did increase by 17%. 
But, at the domestic parks and resorts, Disney reported that the results were "slightly unfavorable to the prior-year quarter." What happened? Well, it seems there was a DECREASE at Disney World that was offset by "growth" at Disneyland.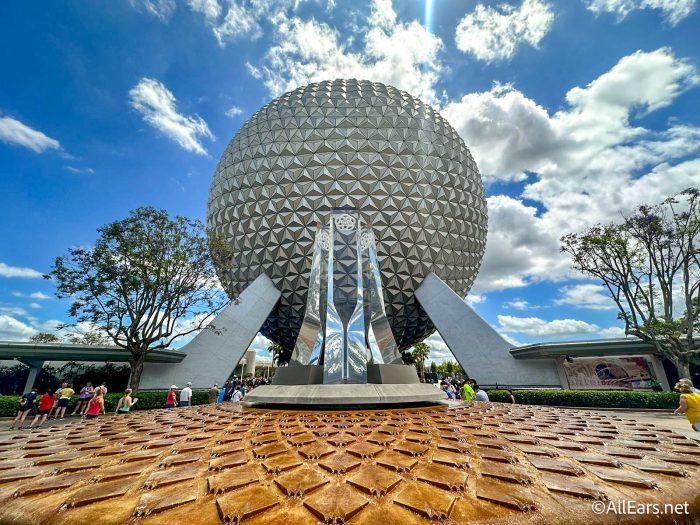 In Disney World, the decrease was due to "higher costs" thanks to things like "cost inflation, increased expenses associated with new guest offerings and higher depreciation." But there was an increase in volumes thanks to growth in attendance and more nights where hotel rooms were occupied. Some of the increased costs at the parks had to do with wage increases so that's another thing to keep in mind.
Disneyland, on the other hand, experienced a growth in attendance and guest spending. So it's a bit of a mixed bag. Overall, things are looking up for the division but Disney World had some less-than-favorable results in part of 2023, so it'll be interesting to see if anything changes there in the coming quarters.
Over the past few years, things have slowly reopened in the theme parks. ALL of the Disney World hotels have reopened, along with a bunch of (but not all!) Disney World restaurants. Some special offerings (like tours) are also back. At the same time, health and safety measures changed multiple times, leading us to a point where masks, temperature checks, and social distancing are things of the past.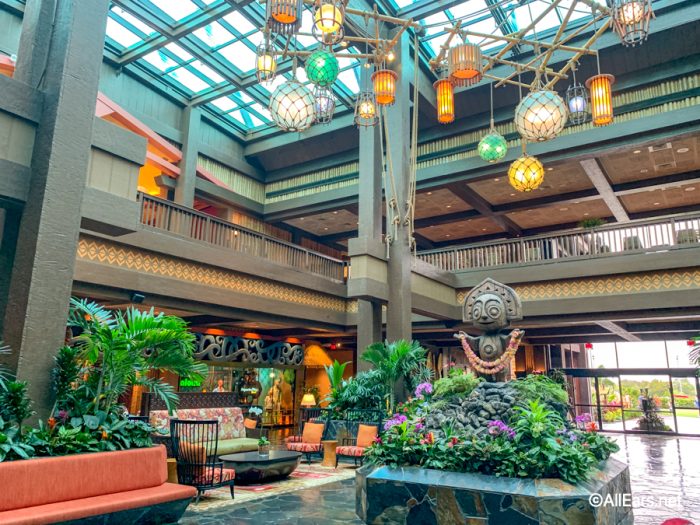 But on top of all that, there has been some controversy. In 2021 alone, Disney World discontinued the Magical Express and free MagicBands, raised prices on Annual Passes (and revamped the system), and introduced the paid Genie+ system as a replacement for the free FastPass+ offering. And that was only the beginning.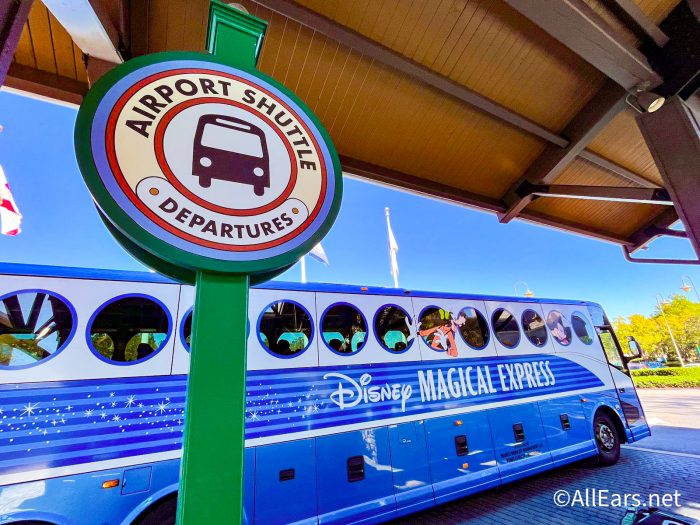 Disney introduced and then fairly quickly ended new nighttime spectaculars in EPCOT and Magic Kingdom, announced the official closure date for Splash Mountain as it transforms into Tiana's Bayou Adventure, increased the cost of many food items, and implemented ticket price increases and changes, among MANY other things.
On top of that, Disney has been facing ongoing battles with Florida Governor Ron DeSantis and legislators of the state over its statements against the Parental Rights in Education bill (now law), which has led to major changes in the Reedy Creek Improvement District and many strong opinions.
People Have Been Mad at Disney
Thanks to some of those big changes and recent updates, many guests have been upset with Disney in the past several months and years. Price increases and lost perks don't exactly make for happy fans.
Many people even noted that they would be "boycotting" the parks, even going as far as canceling already booked trips.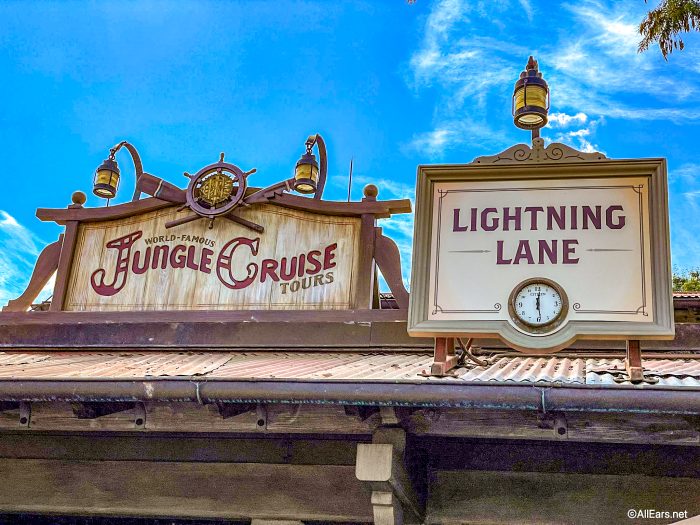 Plus, many fans might be delaying trips to 2024 or beyond given the other changes Disney has recently announced. In 2024, the Disney Dining Plan will be returning, Genie+ changes are set to be implemented to allow guests to make some decisions ahead of time, and Park Passes will be done away with for those with date-based tickets.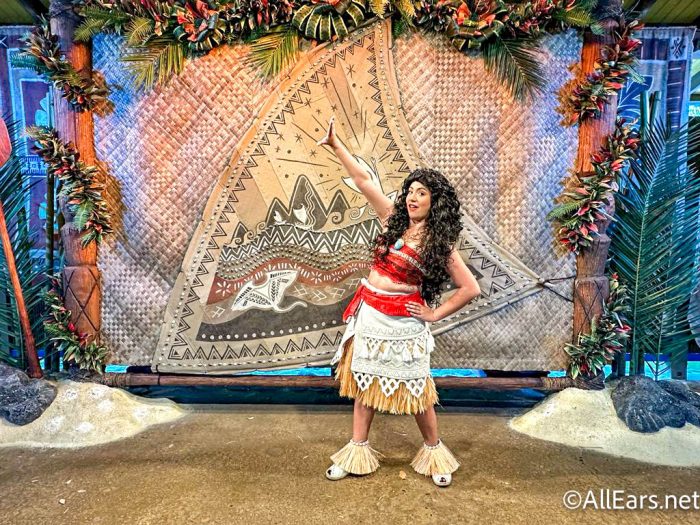 All of those things might be leading people to say that they're not going to the parks, so it seems as though no one should be at Disney World right now…but is that really true?
Crowd Levels Are Not What You'd Expect
Many people may have canceled their trips, but the theme parks are still as busy as ever. In 2021, it was packed, starting in October and lasting throughout the end of the year. Crowds were a little weird for the 50th Anniversary, with mostly Magic Kingdom busy, but it picked up (at least in some spots) for Halloween, Thanksgiving, Christmas, and the New Year.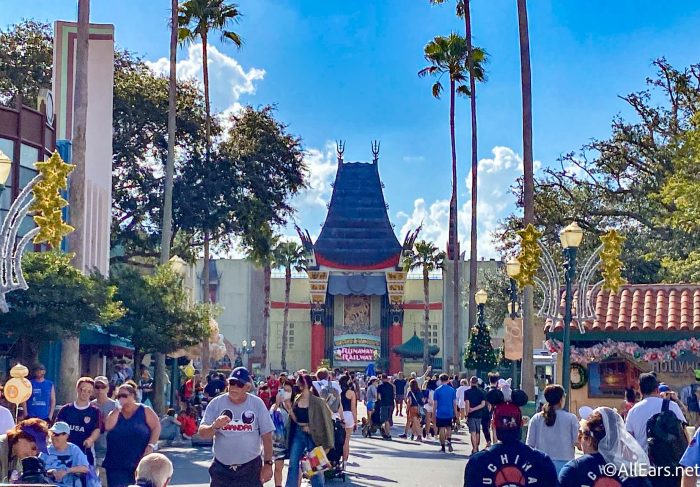 2022 brought us more crowds, particularly around major holidays (though sometimes things were weird).
And in 2023, we've seen lots of crowded days. There have certainly been slower periods, but we saw substantial crowds around Easter, Spring Break, the start of EPCOT Festivals, and more.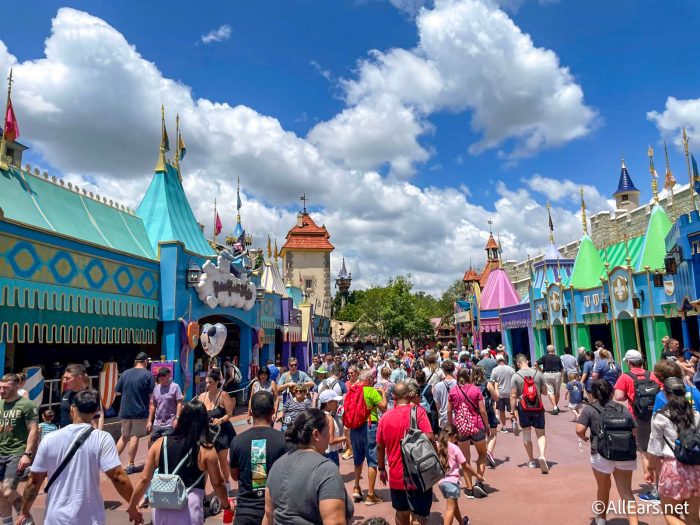 The sheer number of people in the parks also led to some complex situations with Genie+. The service repeatedly sold out incredibly FAST around Spring Break time and hit a record-high price of $35 per person per day. That's not exactly the sign of empty parks.
How Have Crowds Affected the Parks?
Exactly what effect do those crowds have on the parks? For starters, they make the wait times much higher for rides and attractions. And with those high wait times, Genie+ becomes more popular. As more guests buy Genie+, the Lightning Lane windows get booked up earlier in the day, meaning that it can be harder to get the reservations you want.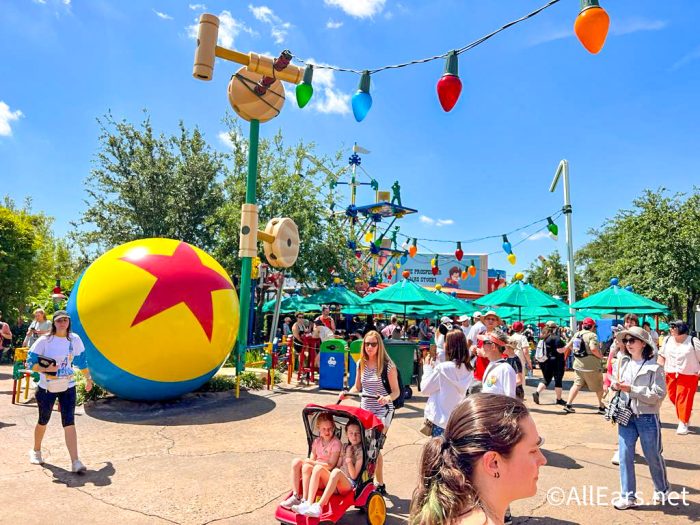 As we mentioned above, busier days can also result in higher Genie+ and Individual Lightning Lane costs (hello surge pricing) and the Genie+ service may sell out FAST.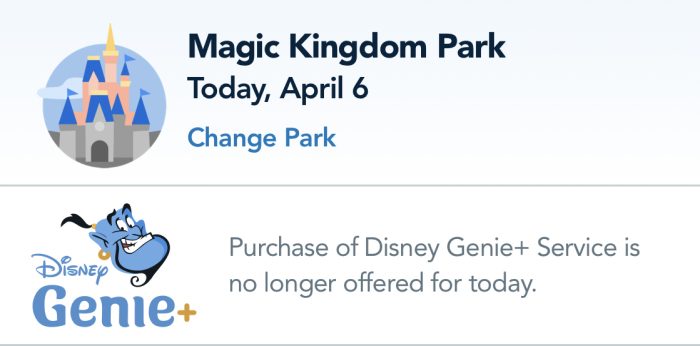 Do you know what else you'll need to do early in the day? Purchase your Individual Lightning Lanes! On the busiest of days, Individual Lightning Lanes for some of the MOST popular rides (like Rise of the Resistance) can sell out early in the morning, sometimes even BEFORE the park opens, since Disney Resort guests get to make those selections at 7AM.
That's one extra reason to consider booking a Disney World hotel so you can make sure you get first pick of the Individual Lightning Lanes available (and perhaps select your ideal return time for rides where that can make a big difference, like TRON Lightcycle / Run).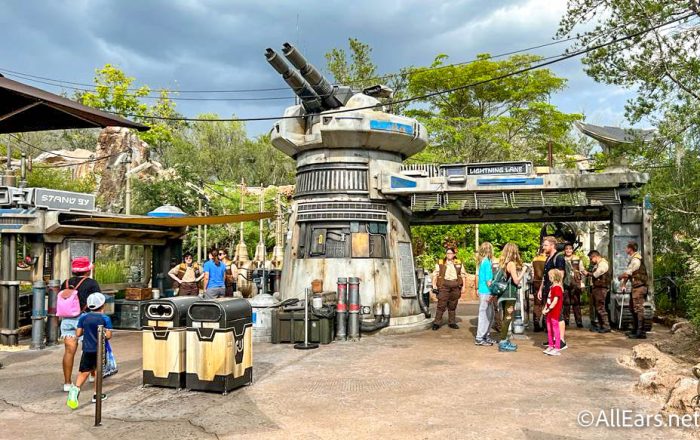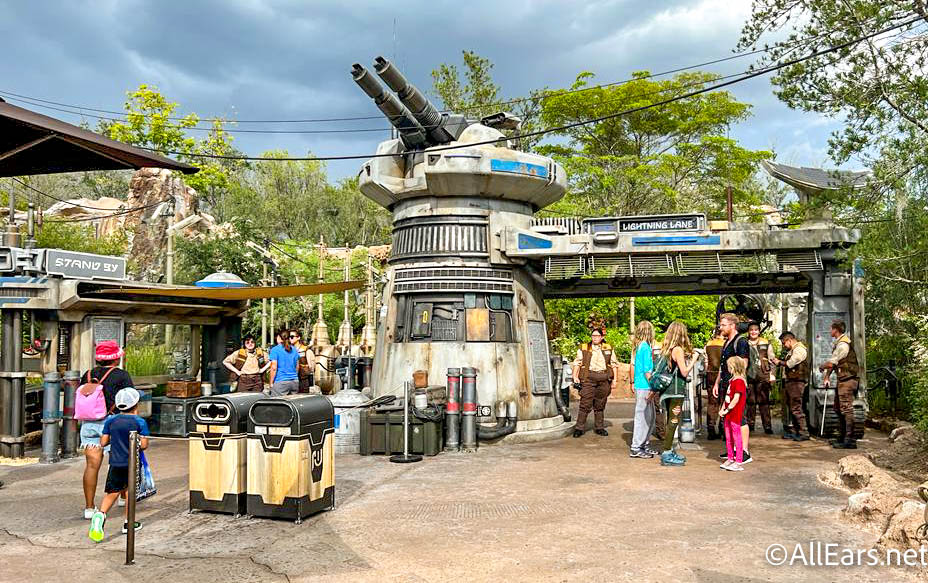 Speaking of reservations, dining reservations at super popular spots can be hard to come by when large crowds descend upon Disney World, though you'll always want to check last-minute availability (especially now that you only have to cancel 2 hours before to avoid a fee) and walk-up waitlist availability. Sometimes things pop up there that you might not expect!
Larger crowds can also bring complications with Mobile Order. On particularly busy days, Mobile Order pick-up windows can fill up early — meaning that you may need to place your order hours in advance (unless you want to go hangry).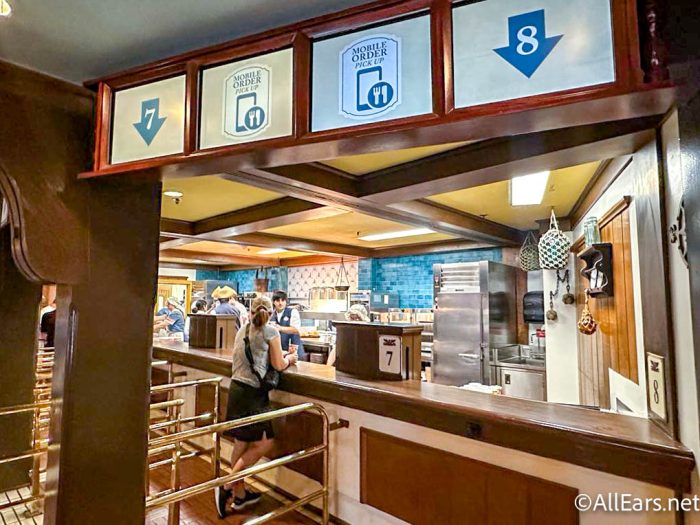 During crowded times in the past, we've also sometimes seen a decline in Disney Resort availability. You may have a hard time booking standard category rooms at most hotels, with only the more expensive options available.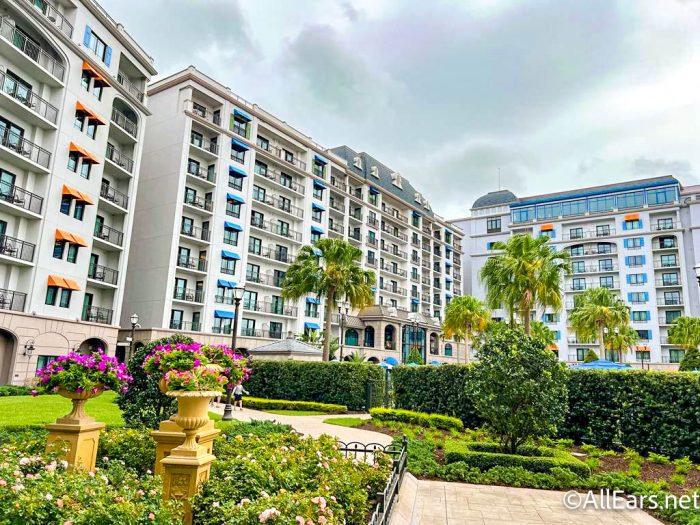 That's why booking FAR in advance can be a major perk. If you need help, reach out to our friends at Mouse Fan Travel. They can take the stress out of your trip planning.


What Will Things Look Like Going Forward?
By now you might be wondering, "What does all of this mean for my trip and the future?" First of all, you should know that certain times of the year will typically be busier, including holiday weekends, runDisney race weekends, and big events like ride openings and festival start dates.
You can try to time your visits during "slower" seasons, but that might not be feasible depending on your vacation availability.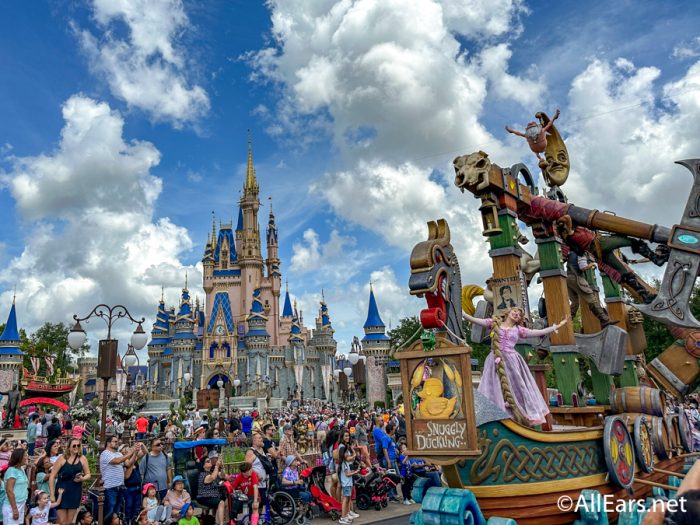 If you do happen to find yourself in an unexpectedly crowded park, then make sure to check out our tips for handling crowds. One of the things you can do is arrive early in the morning to make the most of your park time (if you stay at a Disney World hotel and get the Early Theme Park Entry benefit, you'll get even MORE time to spend in the parks). Deluxe hotel guests (and those at deluxe villas and select other hotels) can also get extra time in the parks on some nights thanks to Extended Evening Hours.
Planning your priorities ahead of time is also a good strategy! It can help you identify what are must-dos and figure out how best to conquer them. But most of all, don't worry — you can still have an amazing trip when it's busy.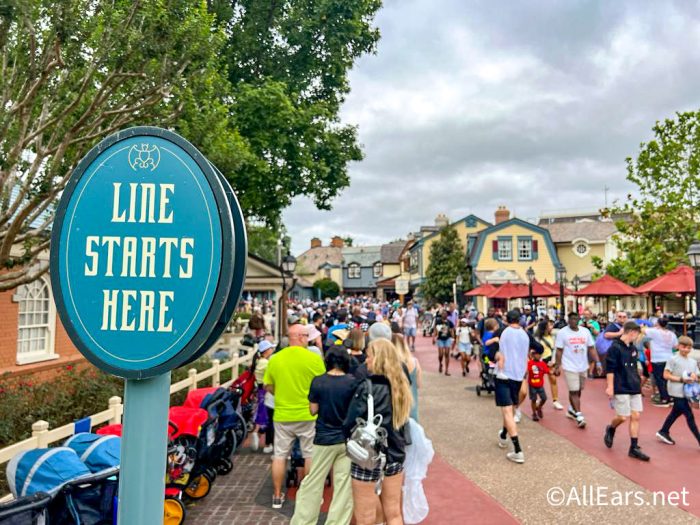 For a look at ALL of the special events coming to Disney World in 2023 and beyond, click here. (That might help you figure out what days you'll want to avoid.) For more crowd tips and tricks, click here to see why Disney World crowds are predictable, or click here to read about Disney World spots that are PURE CHAOS (and how to avoid them).
We'll keep you covered with all of the latest tips on how to plan your Disney World vacation, so stay tuned to AllEars!
Have you ever been to Disney World when it's crowded? Tell us in the comments!