Disney World's Genie feature launched in Fall 2021, and we've been learning and sharing all the tips and tricks for how to use it ever since.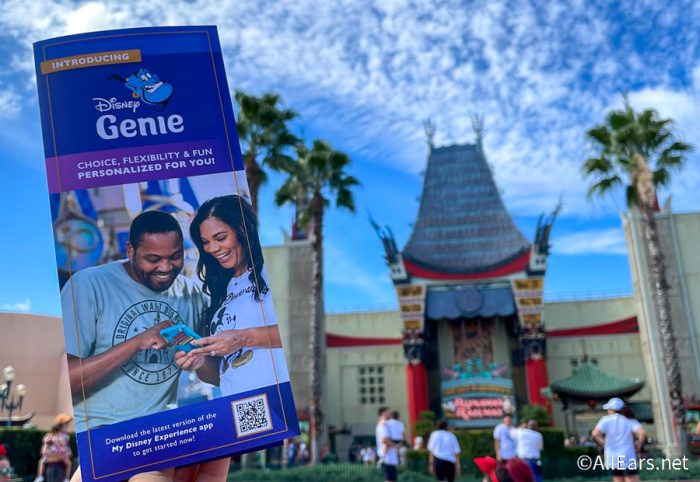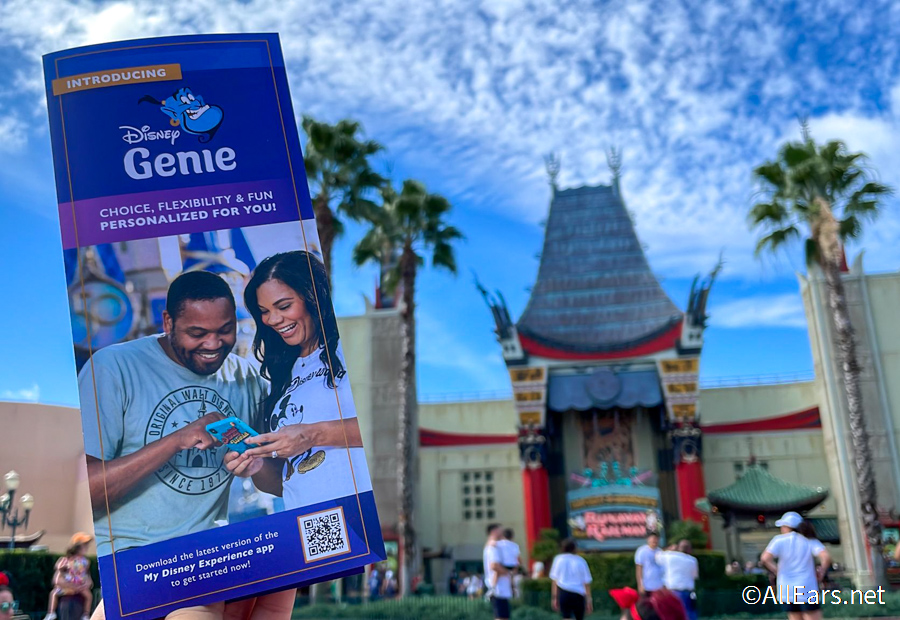 The system includes the free Genie tool on the My Disney Experience app, the paid Genie+ (the replacement for FastPass+), and the Pay-Per-Ride (AKA Fancy Rides) feature. In this article, we're going to look at the Genie+, which is probably the most talked-about (and controversial) part of the system.
Let's see how Disney's Genie+ compares to Universal Orlando's Express Pass.
FastPass+ used to be free in Disney World, but that program was discontinued for over a year before it was replaced with the paid Genie+. The more expensive replacement has sparked some controversy, and many Disney World guests aren't happy about this change. Universal Orlando also charges for a FastPass-type service (the Express Pass), so we're going to compare the two and see which one is actually the better deal.
Let's start with an overview of Disney's Genie+.
Disney's Genie+
If you want to buy the Genie+ you will need to purchase it day of, as Disney discontinued purchasing the service in advance.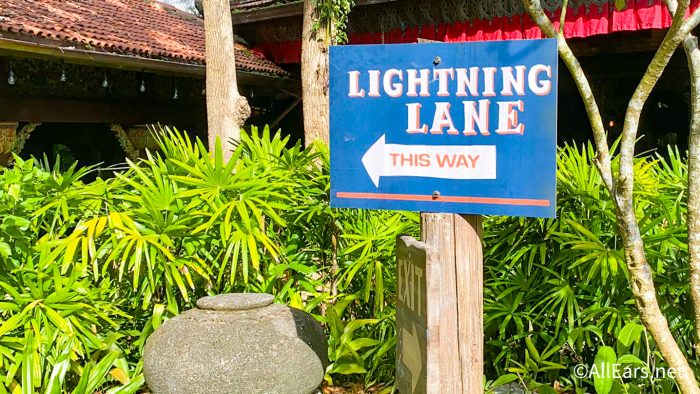 Cost
Genie+ costs $15 per ticket per day, which means that it would cost $60 per day for a family of four and $240 total for a family of four on a four-day trip.
Reservations
Whether you buy Genie+ ahead of time or on the day-of, you can only begin making reservations to skip the line on attractions starting at 7AM on the day of your visit to each park.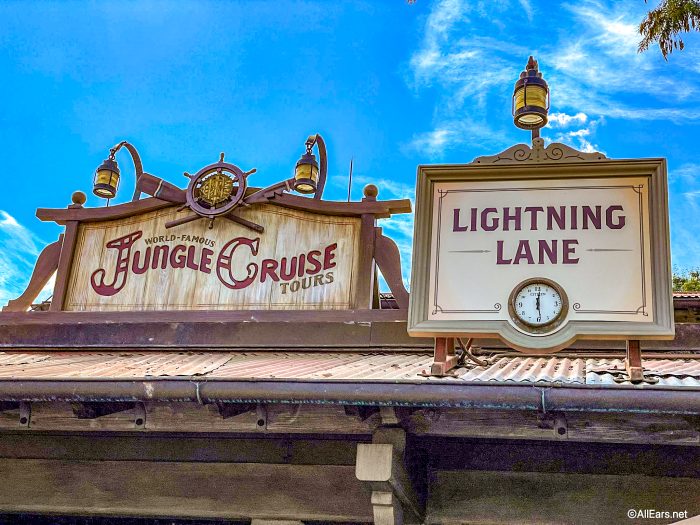 Genie+ doesn't allow guests to just hop in the Lightning Lane (FastPass line) for attractions at any time — you must have a reservation for that attraction before you can get in line. We've noticed that reservations for some attractions (like Slinky Dog Dash and Jungle Cruise) start to fill up pretty quick at the beginning of the day.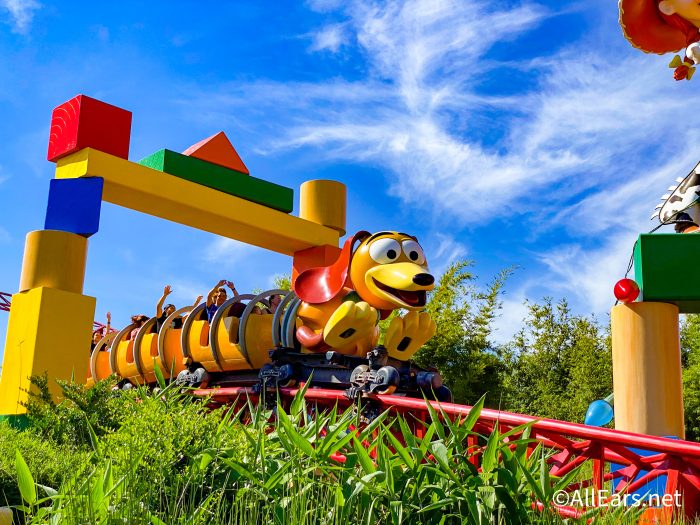 Sometimes the only available reservations for these rides is much later in the day. Since you can only make reservations one at a time (except in some circumstances), you might be stuck waiting for a late reservation, unable to make more reservations for a few hours in the meantime.
Usually, you will need to make a reservation for a ride at a certain time, and then once you've been on the ride (or the time has passed), you can make your next reservation.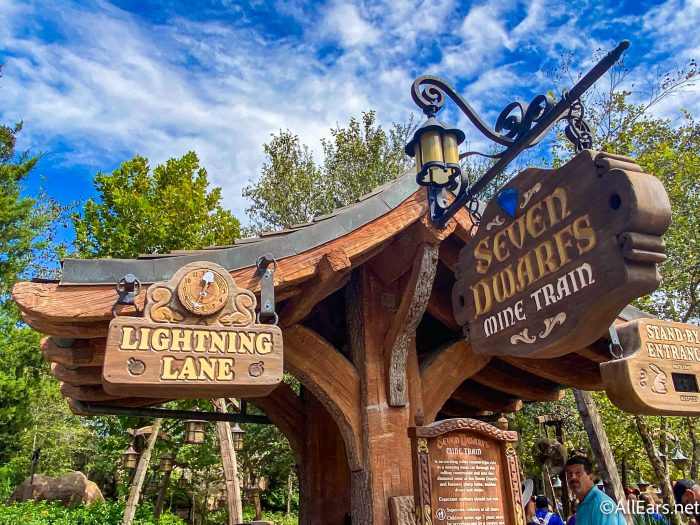 These reservations are unlimited, so you can make as many as you can fit into your day.
Ride Repeats
However, you cannot re-ride the same attraction using Genie+.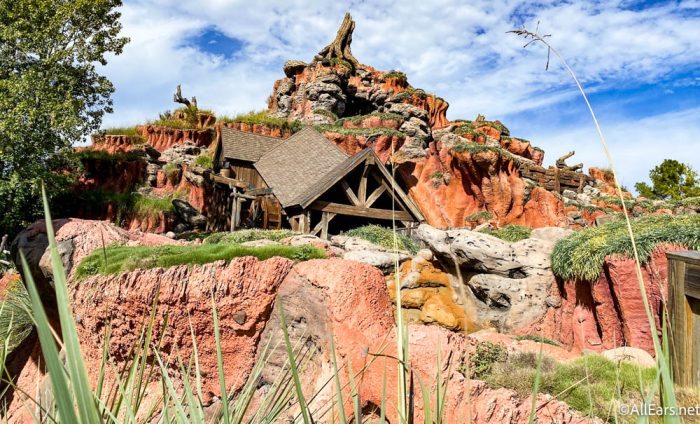 So if you make reservations at Splash Mountain with Genie+ and then use the Lightning Lane to go on the ride, you'll have to use the normal standby line if you want to ride it a second (or third…or fourth…) time that day.
What's Included
Most of the Disney World rides are included in Genie+.
The most popular ride in each of the Disney World parks is part of the pay-per-ride system instead. These are:
Seven Dwarfs Mine Train in Magic Kingdom
Guardians of the Galaxy: Cosmic Rewind in EPCOT
Flight of Passage in Disney's Animal Kingdom
Rise of the Resistance in Disney's Hollywood Studios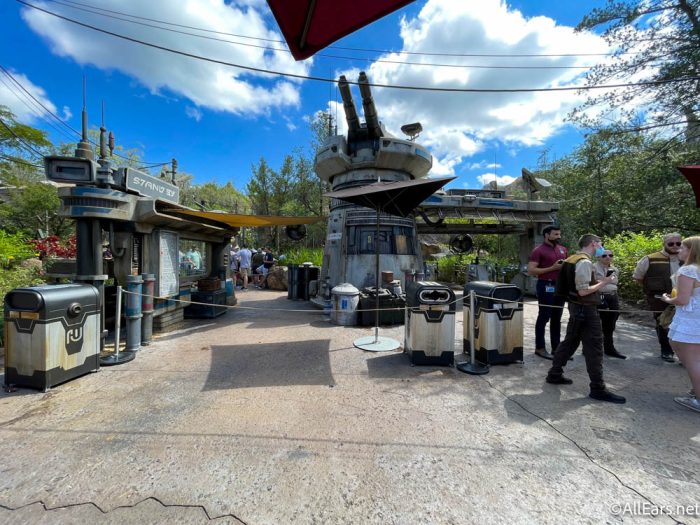 You can't reserve Lightning Lanes for these rides with Genie+. Instead, you'll have to pay a separate fee if you want to skip the line there.
You can park-hop with Genie+. So if you're in the Magic Kingdom in the morning, you can still make a Genie+ reservation for an attraction over in EPCOT for later in the day.
We've done a lot of experiments with Genie+ to see how many rides you can actually get on in each park using Genie+. You can get through a lot of attractions if you plan it right and know how to work the system a little bit.
Overview
$15/day per person

Unlimited lightning lanes

Requires reservations for each attraction

Can only reserve attractions one at a time (unless the reservation is more than 2 hours away)

Guests begin making reservations at 7AM on the day of the visit

Includes most rides, not all (and not the most popular)  

Can't re-reserve (one Genie+ ride on each attraction)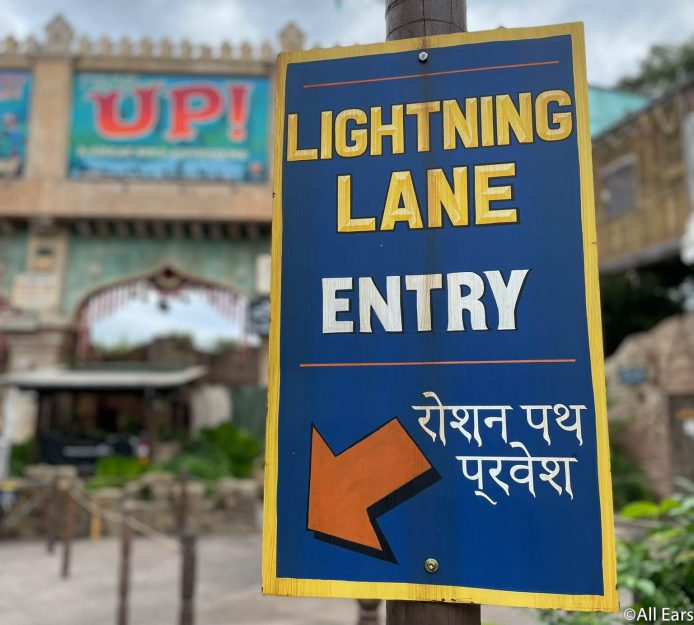 Now let's take a look at Universal's Express Pass.
Universal's Express Pass
We'll be comparing Genie+ with the Basic Express Pass since it's the most similar to Genie+, but there are other options as well, such as the Unlimited Pass for $110 a day.
Cost
The basic Express Pass at Universal Orlando costs $79.99 per person per day.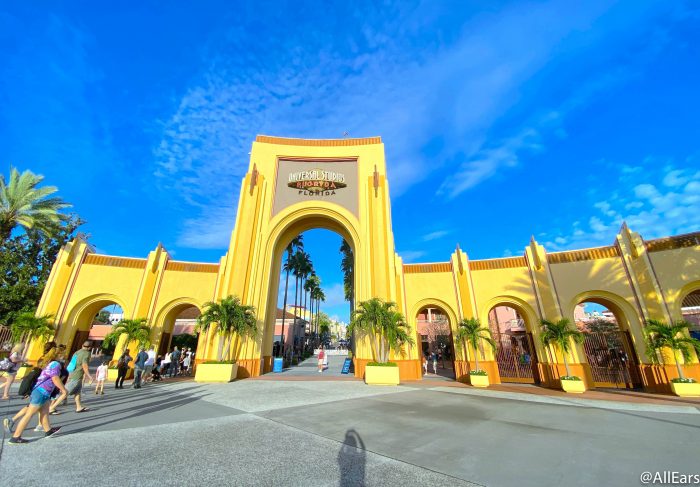 The exception to this is that the Express Pass is free to guests at the premier-category Universal Orlando hotels. That includes Loews Royal Pacific Resort, Loews Portofino Bay, and the Hard Rock Hotel.
Reservations
Guests who bought the Express Pass do not need reservations to skip the line on rides.
Instead, they can go up to any ride that's eligible and just scan their pass to enter the Express Lane and skip the standby wait.
Ride Repeats
Much like Genie+, you cannot re-ride attractions with the basic Express Pass.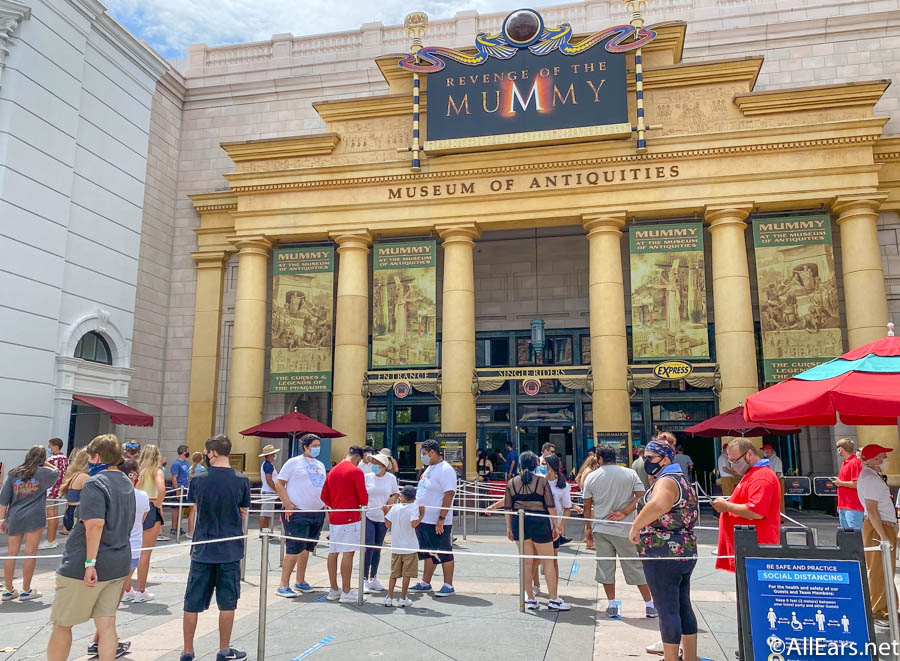 The pass is good for one ride on each eligible attraction, and you'll have to use the standby line if you want to go on a ride multiple times. If you would like to ride each attraction multiple times, you will need to upgrade to the Express Pass Unlimited.
What's Included
If you have the Express Pass, you can go on any and all of the attractions that are eligible. There are no limits to how many times you can use the pass, except that you cannot go on the same ride twice (unless you have Express Pass Unlimited).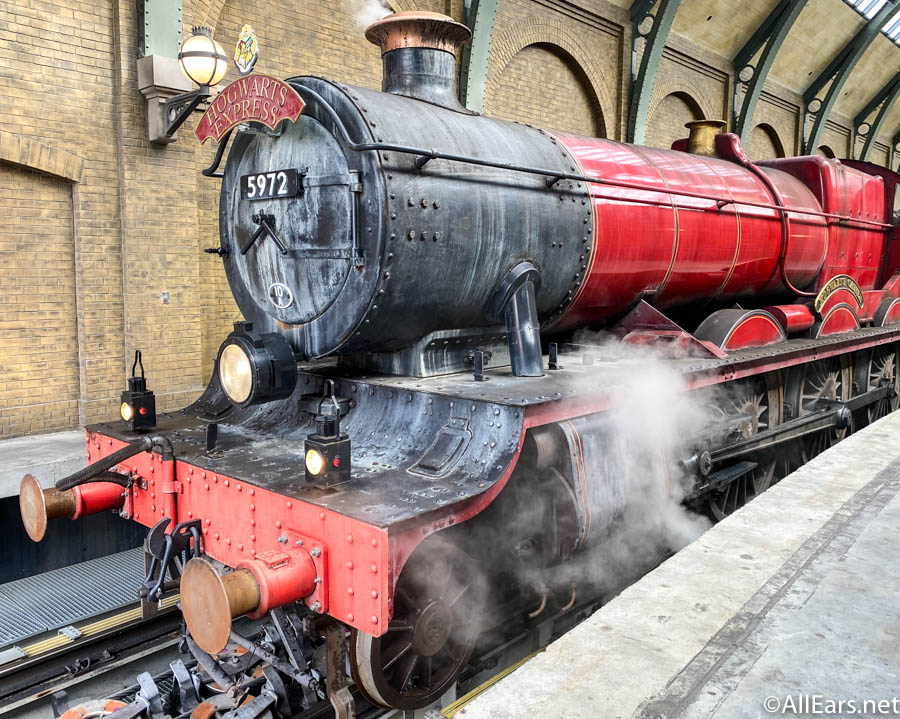 27 rides total are included with the Express Pass in Universal Studios and Islands of Adventure. And, a few more rides in Universal's Volcano Bay (the water park at Universal) also accept Express Pass.
Like with Genie+, a few of the most popular rides do not accept Express Pass, however. For instance, you can't use the pass on the VelociCoaster or Hagrid's Magical Creatures Motorbike Adventure.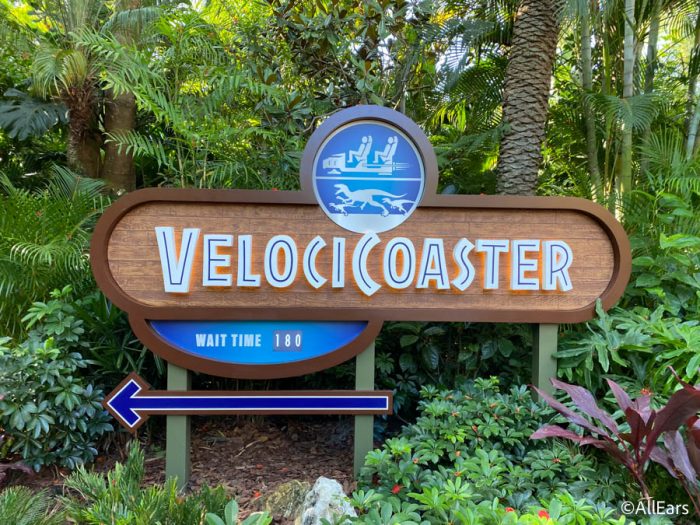 We've tested out the value of Express Pass in Universal, and we were able to get on a lot of rides in a single day. It's especially useful since there are only two parks in Universal, which makes it easier to get on more rides in one day.
Overview
$79.99/day per person

Unlimited attractions per day

Don't need reservations

Good for one ride on each (no ride repeats)

Good for most rides — includes 27 total

Not available for most popular rides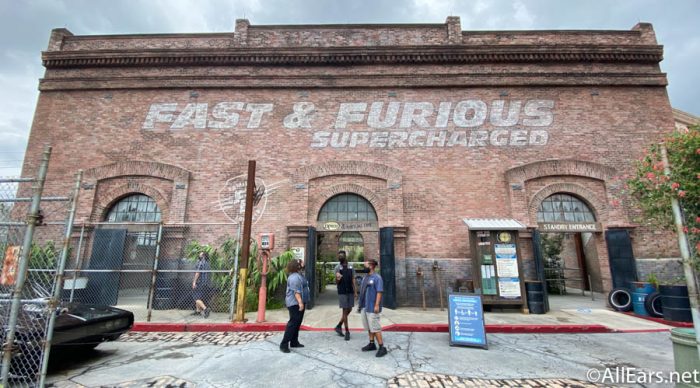 So how do the rides stack up against each other?
Which is More Worth the Cost?
In terms of cost, the Express Pass is quite a bit more expensive at $80 per person per day and it includes fewer rides total than Genie+.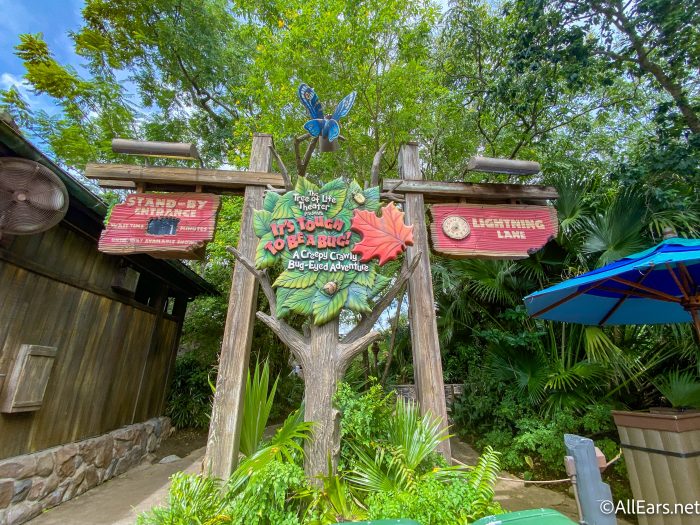 However, you can get the Express Pass for free if you stay at a premier hotel at Universal Orlando, and so far there is no way to get Disney World's Genie+ for free.
Universal also only has two parks, and it's not difficult to get from one park to another in the same day. So, you're likely to use the Express Pass more since you have access to more rides in one day. All in all, you can probably get more done with the Express Pass.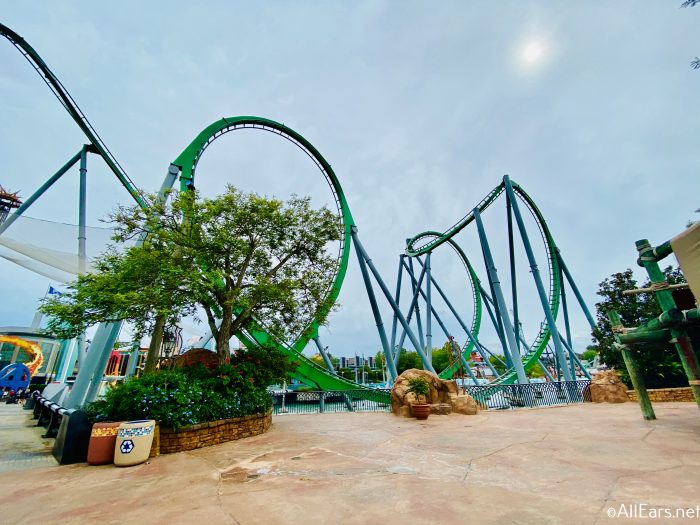 You can use Genie+ with Park Hopper in Disney World, but you probably will only get to two parks in one day. So that means you'll actually need to buy the Genie+ for at least two days to get to all four parks, bringing the cost up to $30 (for the two days).
In general, although the Express Pass will probably help guests get more done in a day, the Genie+ is significantly cheaper per day. Even buying Genie+ for four days (one day for each theme park) is still less expensive than the Express Pass for one day ($60 for Genie+, $80 for Express Pass).
Winner: Genie+
Which is More User-Friendly?
Disney's Genie+ is also more difficult to use, since you have to get up early to make reservations (at 7AM on the day of your trip), and then you have to continue to make reservations throughout the day. Since Express Pass doesn't require any reservations, it's a much easier "grab and go for it" situation.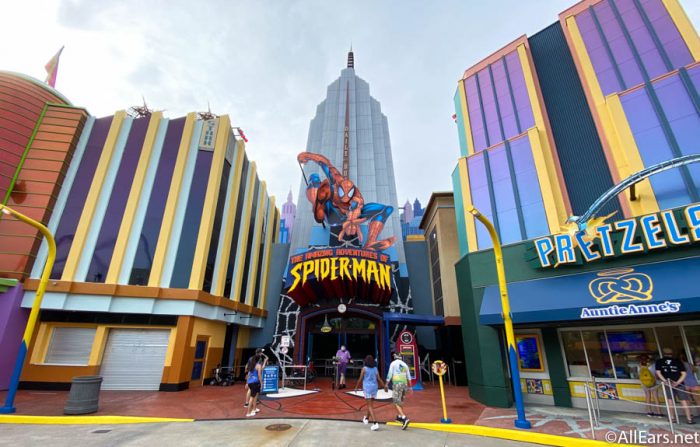 You might have to get up even earlier than 7AM for Genie+ since you have to buy the feature on the day of your visit if you only want it for select days during your trip. Genie+ is available starting at 12AM, so you'll have to purchase it before you make your 7AM reservations.
Winner: Universal Express Pass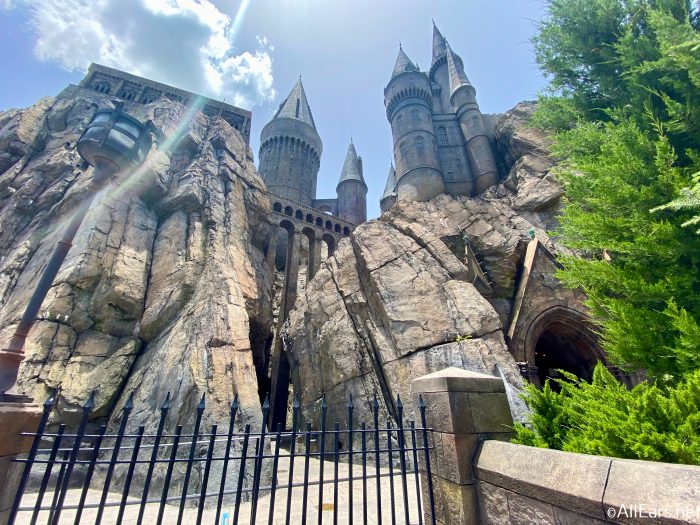 Both systems exclude the most popular rides in the park, and both only allow guests to ride each attraction once. Universal has an Unlimited Express Pass that allows you to ride each attraction multiple times, but it costs $110 per day instead of $80.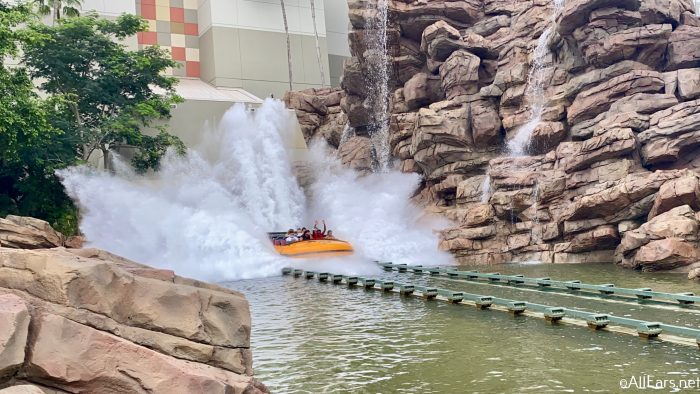 Both systems are also technically unlimited, which means that you can reserve or go on as many attractions as you want (without repeats, of course) throughout the day.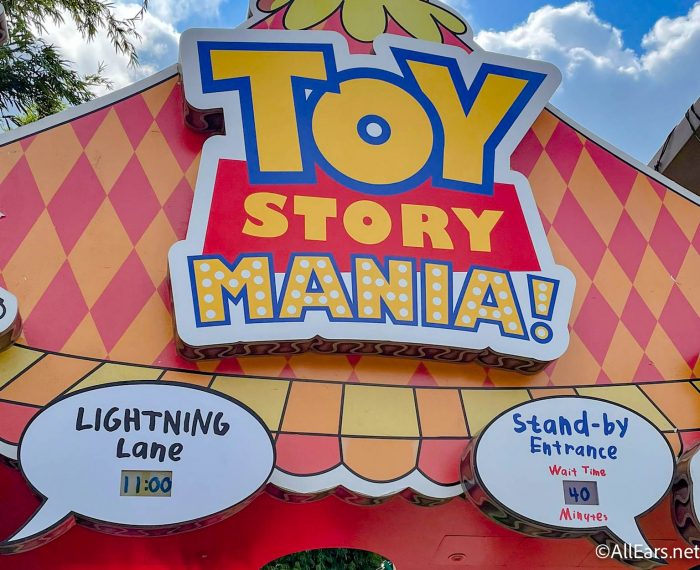 As a side note for this comparison, tickets for these parks cost the same right now, at about $109 per day.

Taking it all into consideration, Genie+ is the cheaper option, but the Express Pass is much easier to use. So, if you're trying to save money, we recommend learning everything you can about using Genie+ before your vacation to help you get the best bang for your buck.
Keep following AllEars for more tips and tricks so that you're prepared for your Disney World or Universal Orlando vacation.
Which pass do you think is more worth the money? Let us know in the comments.
Join the AllEars.net Newsletter to stay on top of ALL the breaking Disney News! You'll also get access to AllEars tips, reviews, trivia, and MORE! Click here to Subscribe!