When it comes to using Genie+ in Disney World, there are a lot of rules you need to know.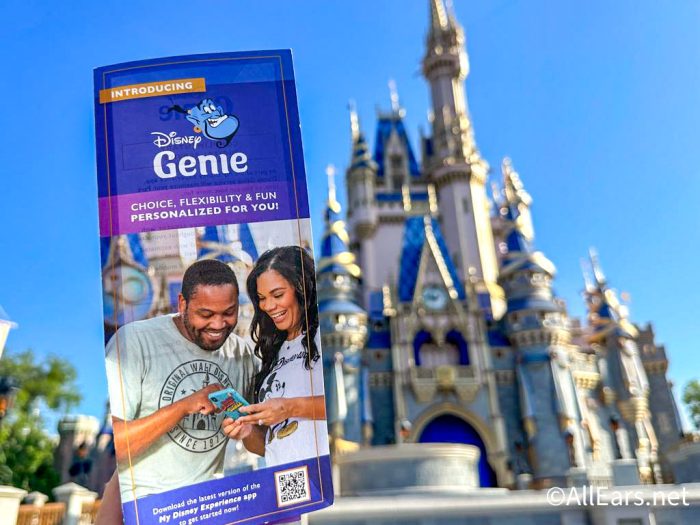 From when you can book your first selection to the intricacies of the 120-minute rule, Genie+ can be a little complex. And part of the complexity comes before you even use it for the day — when you purchase it to begin with.
As you may know, Genie+ can only be purchased on the day of your visit in Disney World. There's no option to purchase in advance or to add Genie+ to your tickets or package anymore. Unfortunately, you also won't know the cost of Genie+ until you open the app on the day of your visit (it starts at $15 per person, and we've seen it go all the way up to $35).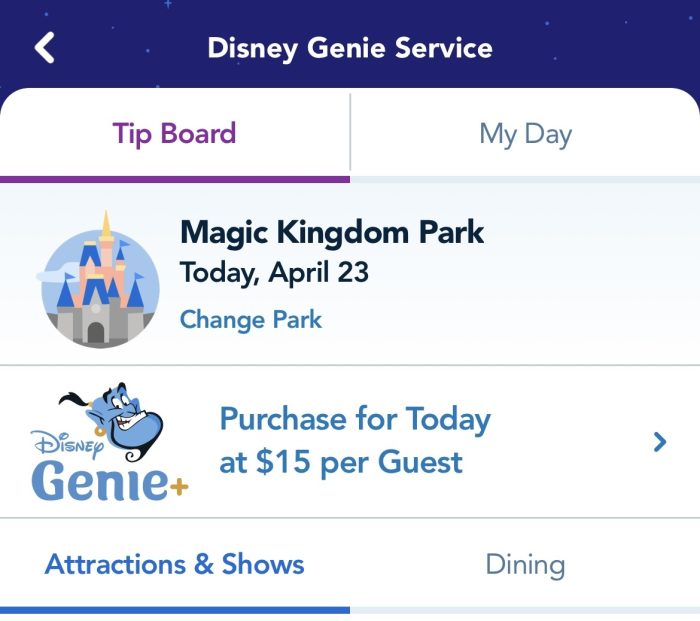 If you're planning on using it, you can purchase Genie+ through the My Disney Experience app starting at midnight each day. You won't be able to make your first Genie+ selection until 7AM, but the service can be purchased before then. You can also wait and purchase Genie+ at any other time throughout the day, but we really recommend buying it as early as possible so that you get your money's worth.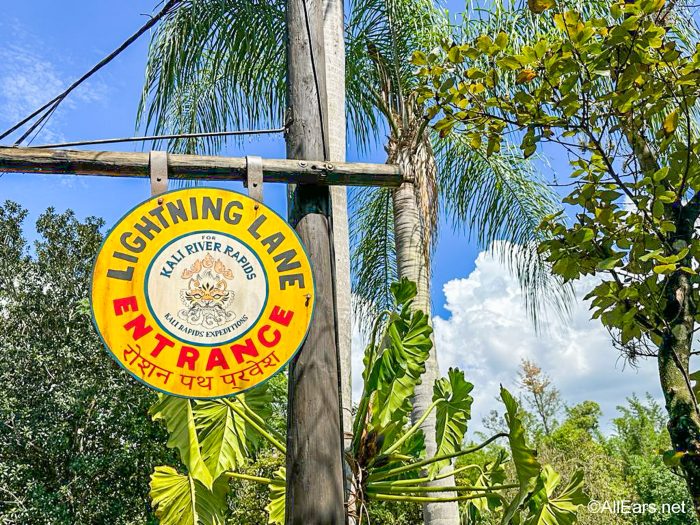 So do you need to buy it at midnight? Or can you wait until the morning, shortly before 7AM? Genie+ has sold out in the past, so you might be worried about snagging it quickly before it's gone, but that was really only an issue during the busiest times of the year. And each time it sold out in the past, it wasn't gone until later in the morning or in the afternoon.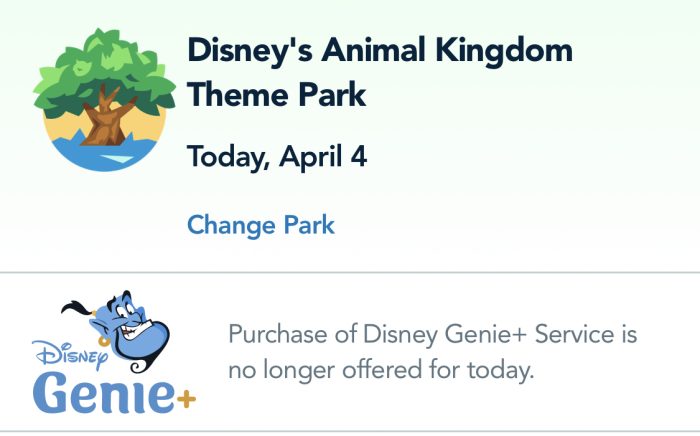 There's also a downside to purchasing Genie+ at midnight — if you stay up late to buy it and then you have to be up again by 7AM to make your first booking, you're definitely not getting a full eight hours of shut-eye. So if you want a restful night, it might be worth the wait until the morning.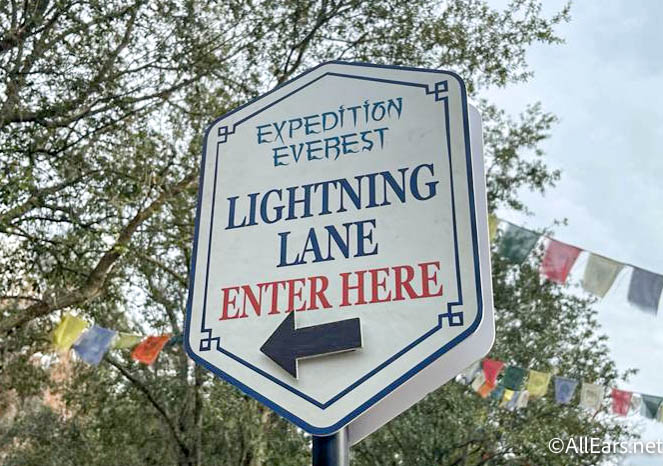 The only time we would recommend purchasing at midnight over waiting until the morning is if you're traveling during the busiest times of the year. Thanksgiving or Christmas break, Spring Break, or a holiday weekend. And even then, you'll probably be alright to purchase it around 6:45AM.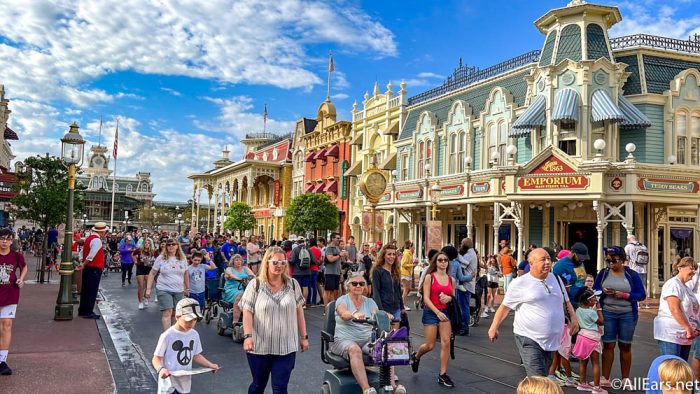 We'll make sure to keep you updated with more Genie+ tips and advice that you need to know, so stay tuned to AllEars. We've used the system dozens of times, so we have plenty of info to share!
Click here to subscribe
When do you purchase Genie+ during your Disney vacations? Tell us in the comments!