Look, we've all been there: you have a reservation at five, and you're scrambling to corral your family and get them out the door after a nap, only for the bus to drive away just as you get to the bus stop. (Check the bus wait times in My Disney Experience next time! 😆)
It is almost impossible to have perfect luck with transportation for your whole Disney trip; delays, shut-downs, and long lines are inevitable.
Although mastering Disney transportation isn't an exact science, we're here to help by sharing the fastest and slowest ways to travel in Walt Disney World.
There are several different ways to get around Walt Disney World, such as the: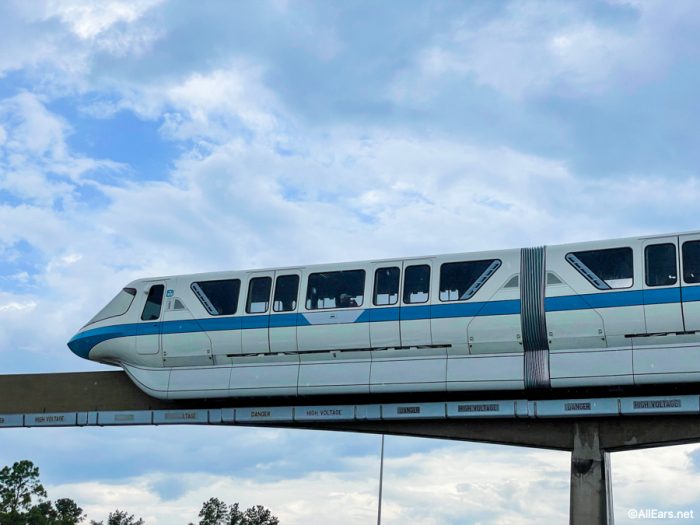 …buses…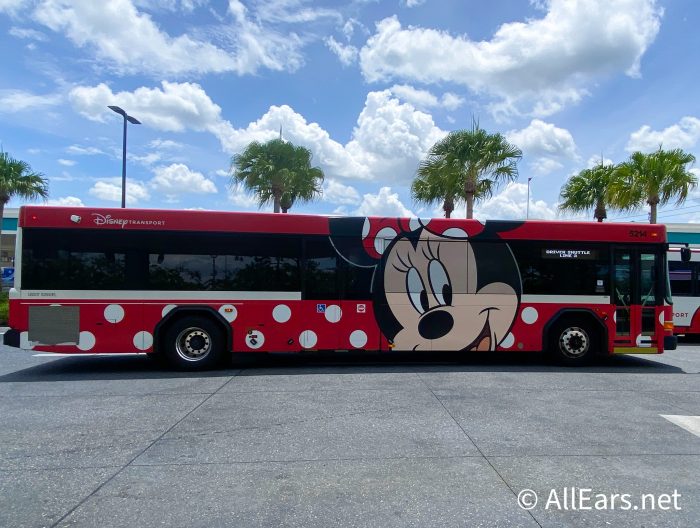 …Skyliner…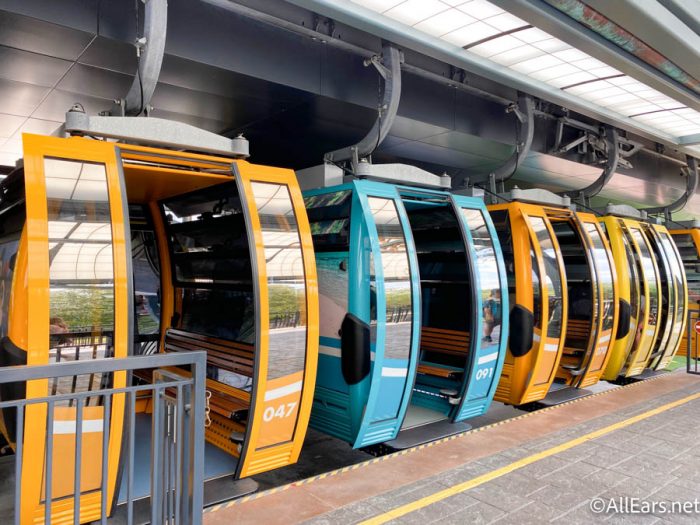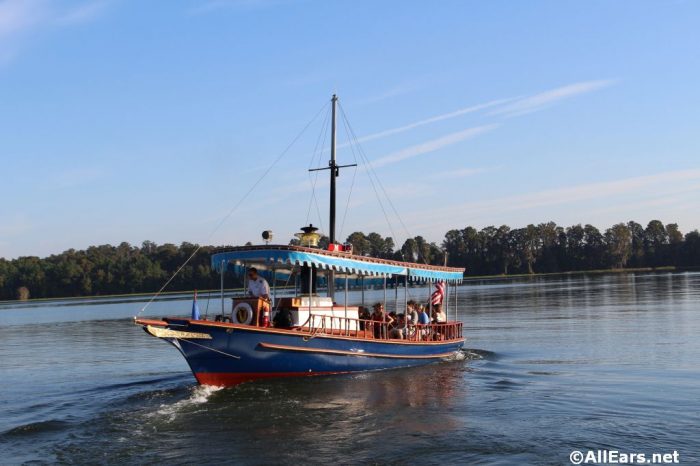 …cars…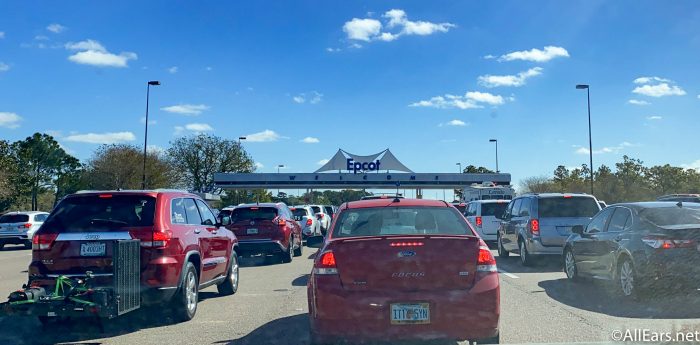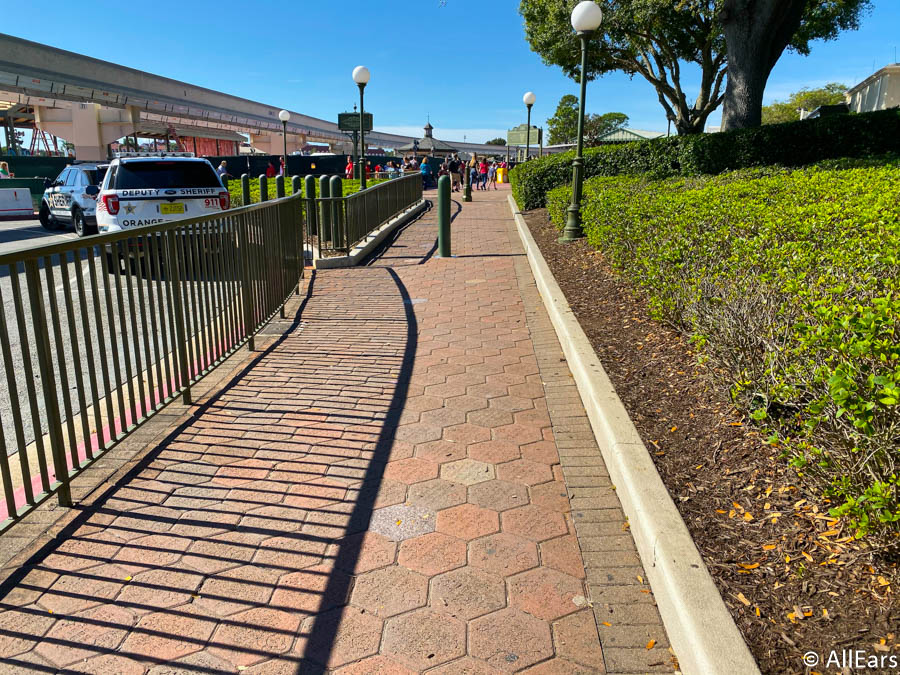 and rideshare services! 
Each of these options has pros and cons, and sometimes you might not have a choice of how to get you from one place to another (i.e. your Resort only offers one complimentary form of transpo). Either way, it's best to go to Disney World with a little bit of knowledge on which transportation methods are best, depending on your needs.
Fastest Disney Transportation 
This first option is ideal because you can come and go whenever you want! There is no schedule, no driver to contact (besides yourself), and no line!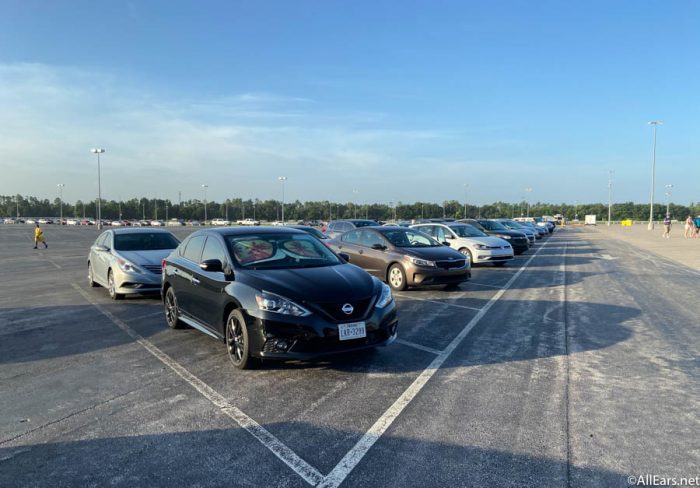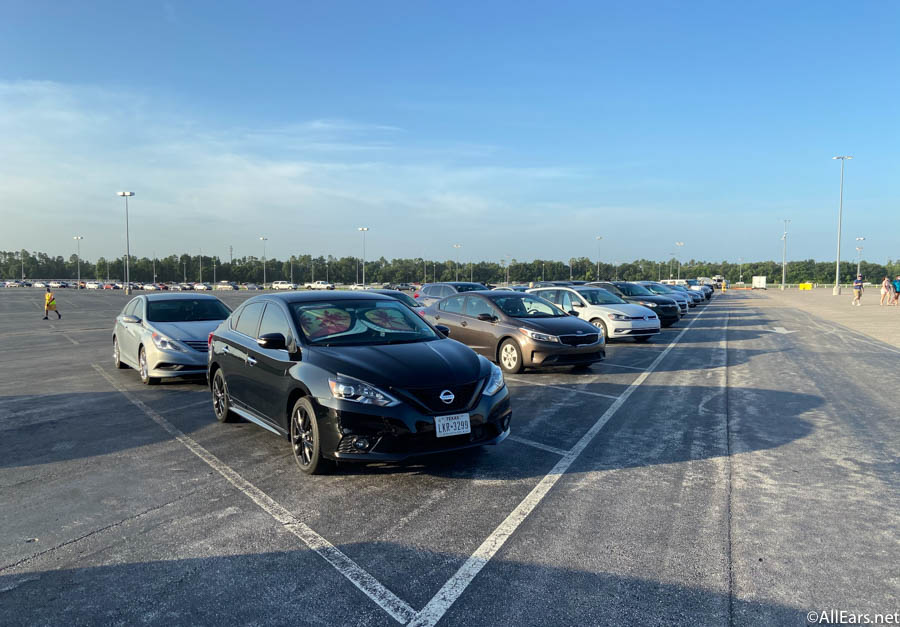 Bringing your own car to Disney has pros and cons (don't forget that you have to pay for parking), but if you're judging this mode of transportation solely on efficiency, a car is likely the fastest option. It has some drawbacks (no trams to carry guests from the parking lots to the Park entrances right now!) and some unpredictable variables (traffic and construction), but it does tend to be the most efficient form.
Uber/Lyft 
This next option will vary in effectiveness depending on the time of day and the number of people in your party, but it's still a highly efficient solution when you need to get somewhere fast.
Just like taking your own car, the obvious benefit here is avoiding lines and long wait times for traditional Disney transportation. 
Both Uber and Lyft typically have a 5-10 minute wait, depending on the time of day and your proximity to the driver. The obvious downside is the cost, but in a pinch, using a rideshare service might be the way to go. Not to mention, you don't have to pay for parking with this car option. 
Skyliner
This next option can vary a lot in speed and efficiency depending on the time of day, but we still consider it one of the fastest ways to get around in Disney. It's also FREE!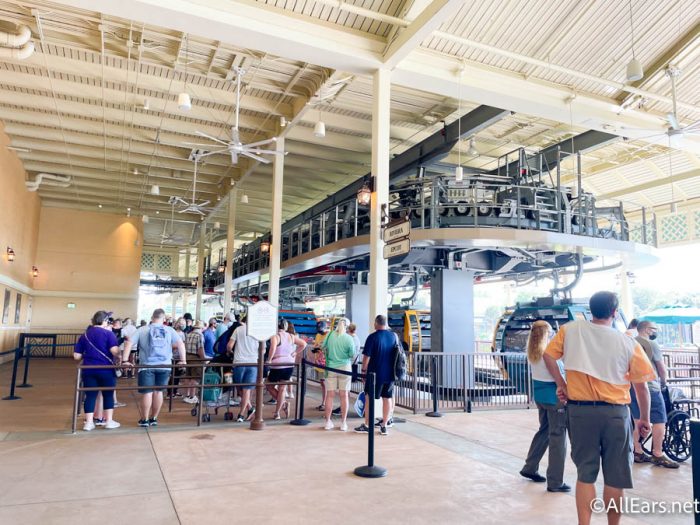 The Disney Skyliner operates with a continuously loading system, so you don't have to wait for people to load and unload.  That being said, the lines can get long in the morning and at night, so be prepared to wait, depending on when you get to the Skyliner station.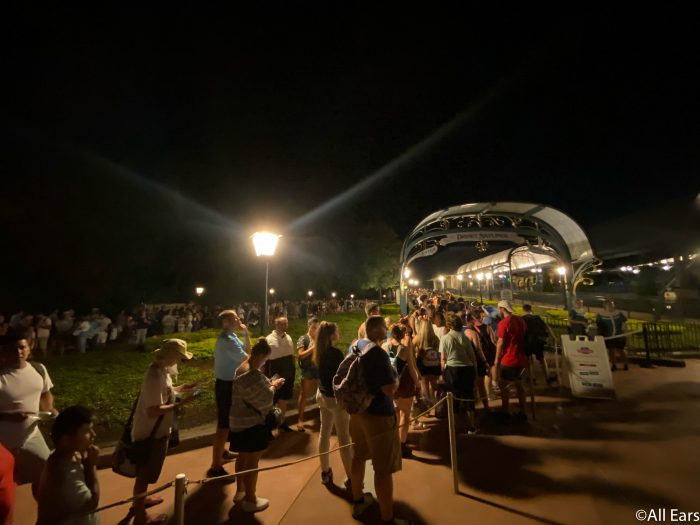 Another unfortunate downside to the Skyliner is that it doesn't run in inclement weather.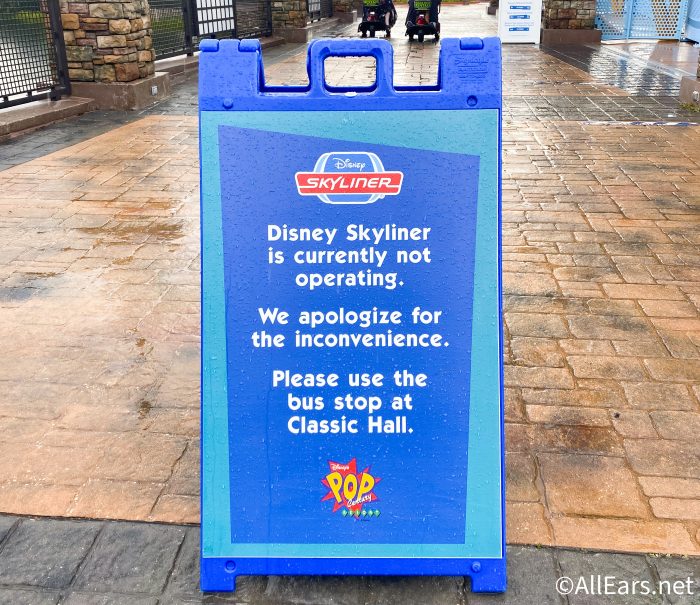 If there's a storm, heavy rain, or strong wind, the Skyliner will shut down until the weather passes. This can seriously interfere with your plans, so try to keep an eye on the weather and plan ahead! 
Your feet
There are several walking paths you can take around Walt Disney World to cut out the transportation issue altogether. You can find a walkway to the Magic Kingdom from the Grand Floridian and Contemporary Resorts, or you can walk from the Beach Club to EPCOT.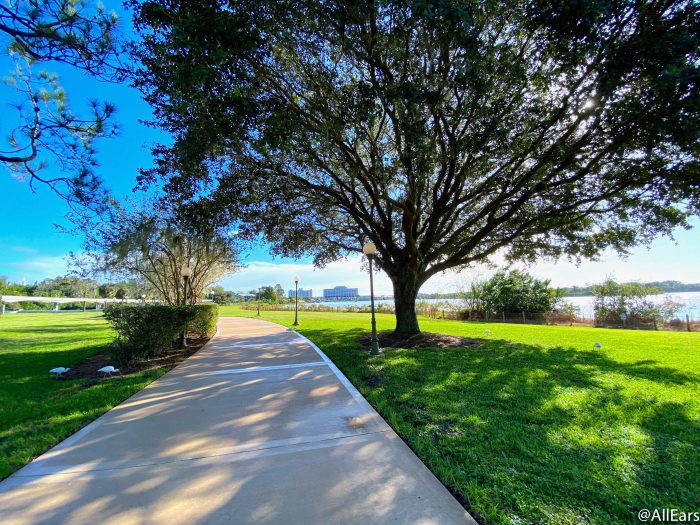 There is also a slightly longer pathway from the Boardwalk Resort to Disney's Hollywood Studios and a walkway from Saratoga Springs to Disney Springs! (See all of your walking options here!)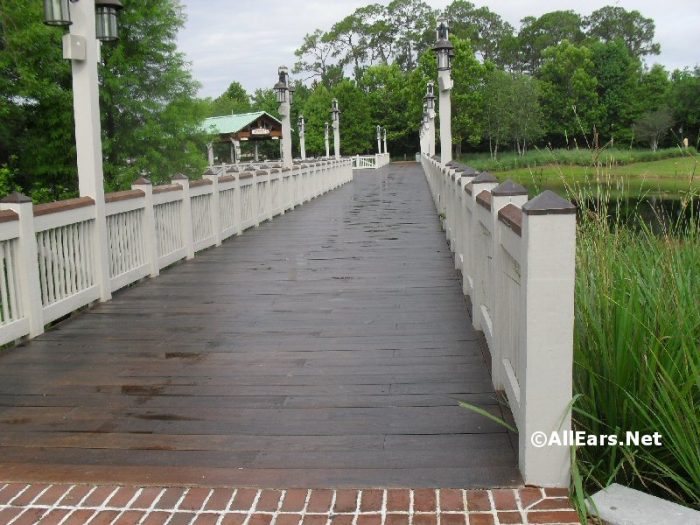 As you can imagine, this option is not ideal after a long day in the parks. It can be beneficial, especially in the morning, if you need to speed-walk to rope drop a Disney Park. After a busy day of walking, though, some people may not want to walk another extra step if they can help it. 
Slowest Disney Transportation 
Monorail
The Disney Monorail is one of the most unique transportation options at Disney World, but it's also one of the most popular options. The lines for the Monorail can get long — especially in the morning and at night!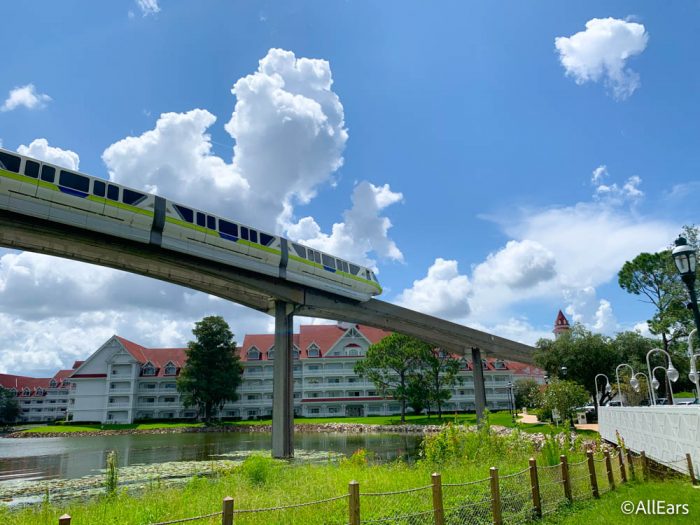 Part of the reason the Monorail can feel so slow is that the Monorail Resort Loop has to make multiple stops before reaching your desired destination. That means at each stop, you have to wait for people to load and unload, adding unnecessary time to your journey. Opt for the Magic Kingdom Express Monorail if you want direct service between Magic Kingdom and TTC. 
Bus
When it comes to the Disney buses, it's all about luck (and good timing). The lines to get on the bus (both to and from your resort) can get LONG at certain times of the day. Additionally, the buses fill up quickly, meaning you might have to wait for another bus to come around if the lines are long.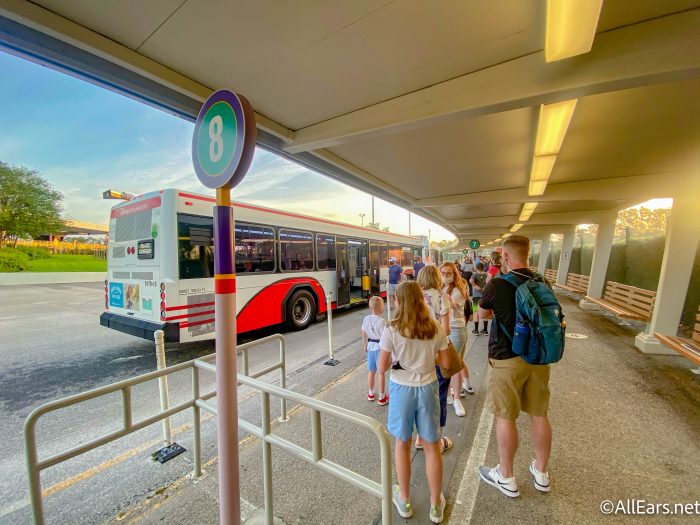 In the past, the posted wait times (found both at the bus stop and in My Disney Experience) have been inaccurate, resulting in a longer wait than you might have expected. Adding on to that wait, sometimes the buses travel to multiple resorts or make multiple stops WITHIN larger resorts.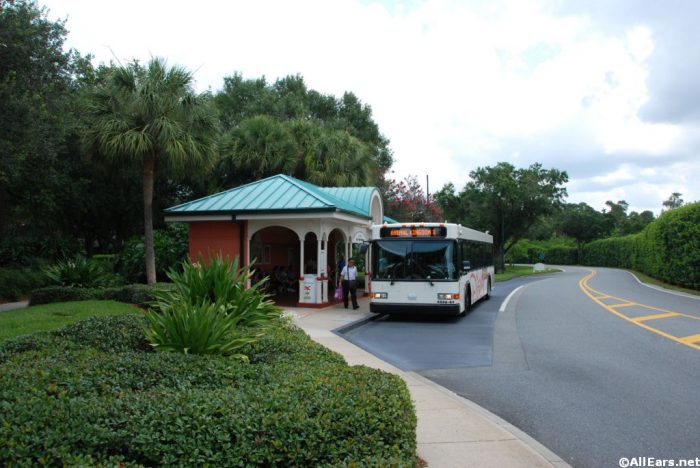 At the time of this post, Disney is running fewer buses to and from the resorts. To pick up some of the slack, Academy buses have been stopping at some of the Disney resorts and Parks.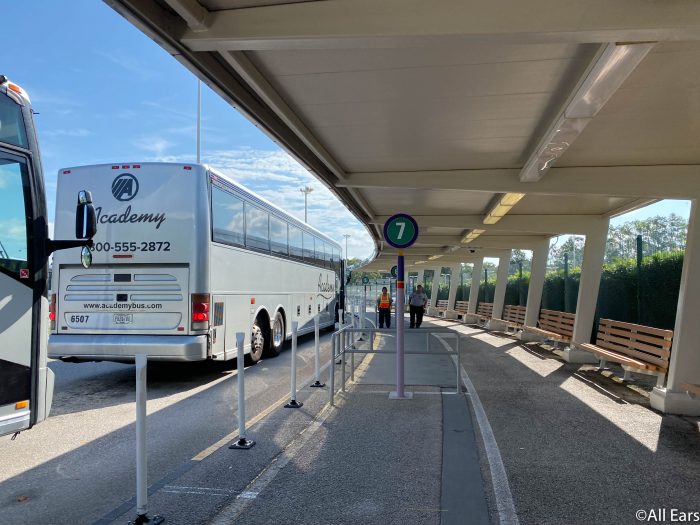 If you are staying at a Disney Resort, you might not have much of a choice when it comes to using the Disney bus system, so be sure to plan extra time in between when you leave your room and when you step foot in the Parks! It can take longer than you think!
Disney buses, boats, and Monorails can be unpredictable at times, but it's one of the few free perks left to staying on Disney property, so take full advantage of Disney's transportation! You just have to make sure you know that it might take some time to get you from point A to point B.
Which is your favorite mode of Disney transportation? Let us know in the comments!
Join the AllEars.net Newsletter to stay on top of ALL the breaking Disney News! You'll also get access to AllEars tips, reviews, trivia, and MORE! Click here to Subscribe!