Disney World has been slowly but surely bringing back certain entertainment, stores, and even entire resorts for guests to explore!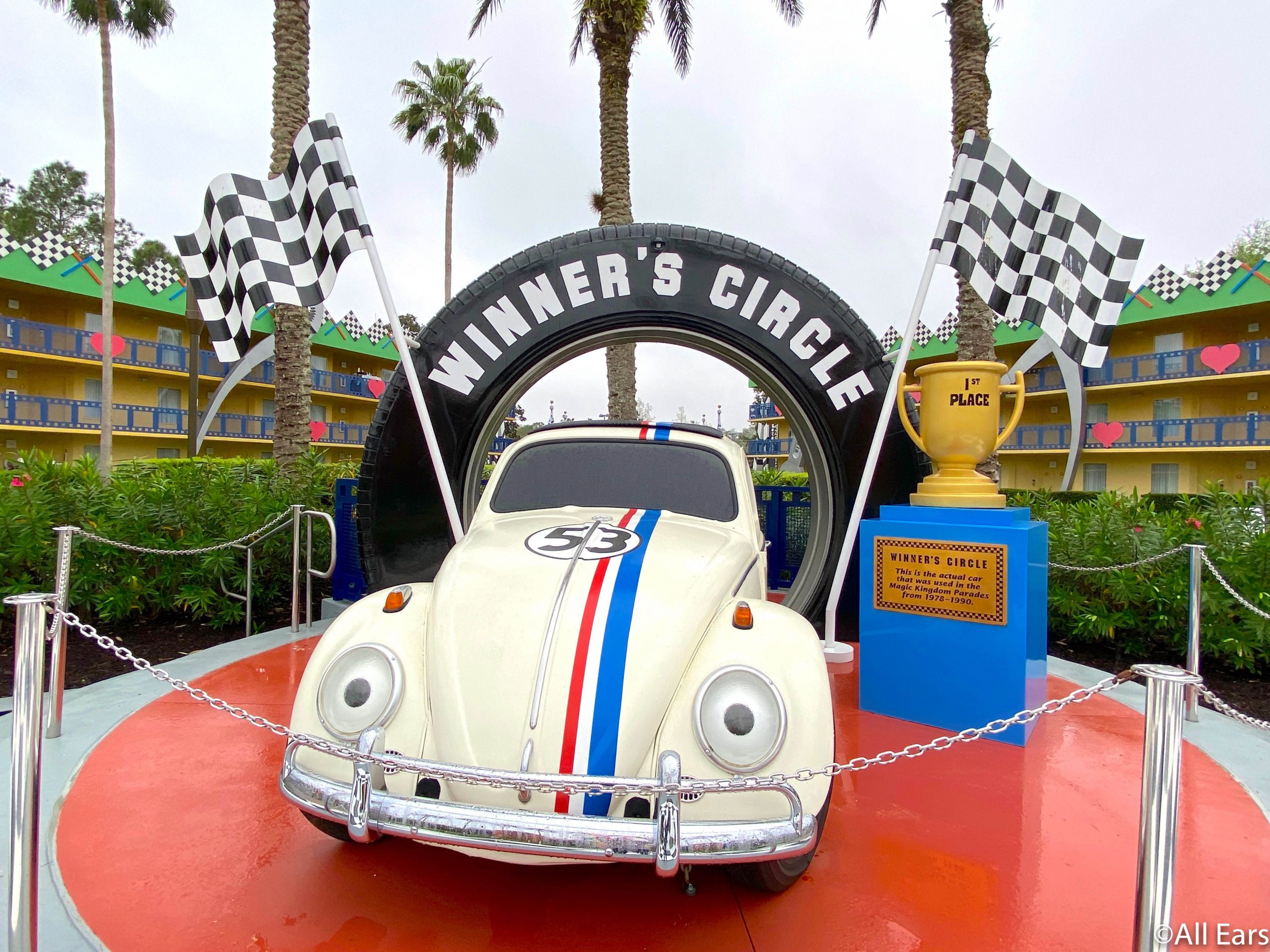 The latest reopened hotel is Disney's All-Star Movies Resort, with themed areas and the awesome Fantasia Pool! While we took you with us yesterday to explore everything new and returning at the resort, we're back again today. But, there's a surprise we didn't expect to see during our walk-through Disney's All-Star Movies Resort!
Now that the resort has reopened, Disney transportation has resumed to and from the park so guests have easy access to travel. Health and safety guidelines have been put in place at the Bus Stops with hand sanitizer, distancing markers, signs, and more for families to follow.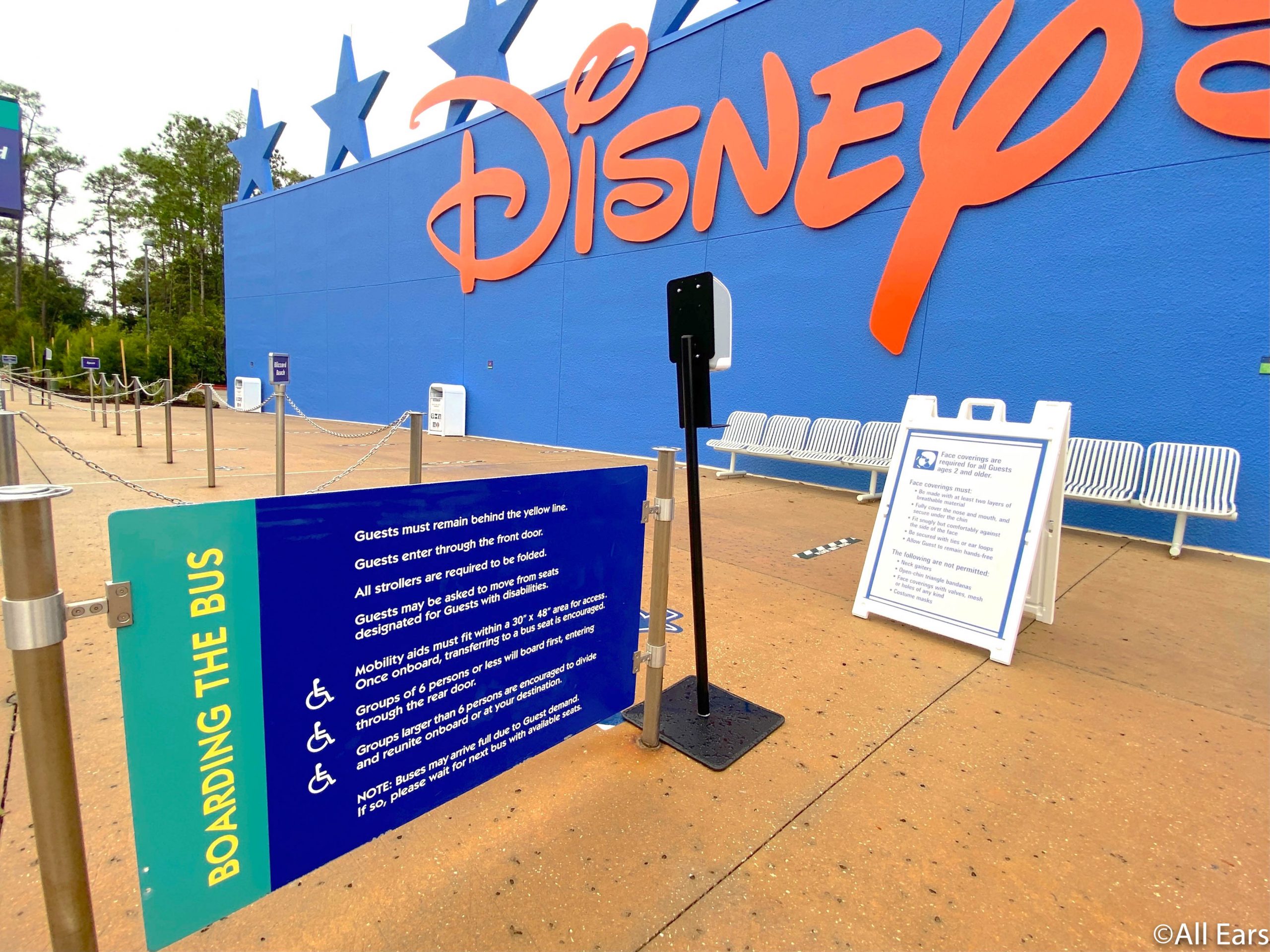 Today, though, things have gotten a bit switched up as we've mostly seen Charter Buses pull up to Disney's All-Star Movies Resort, instead of the regular Disney Buses.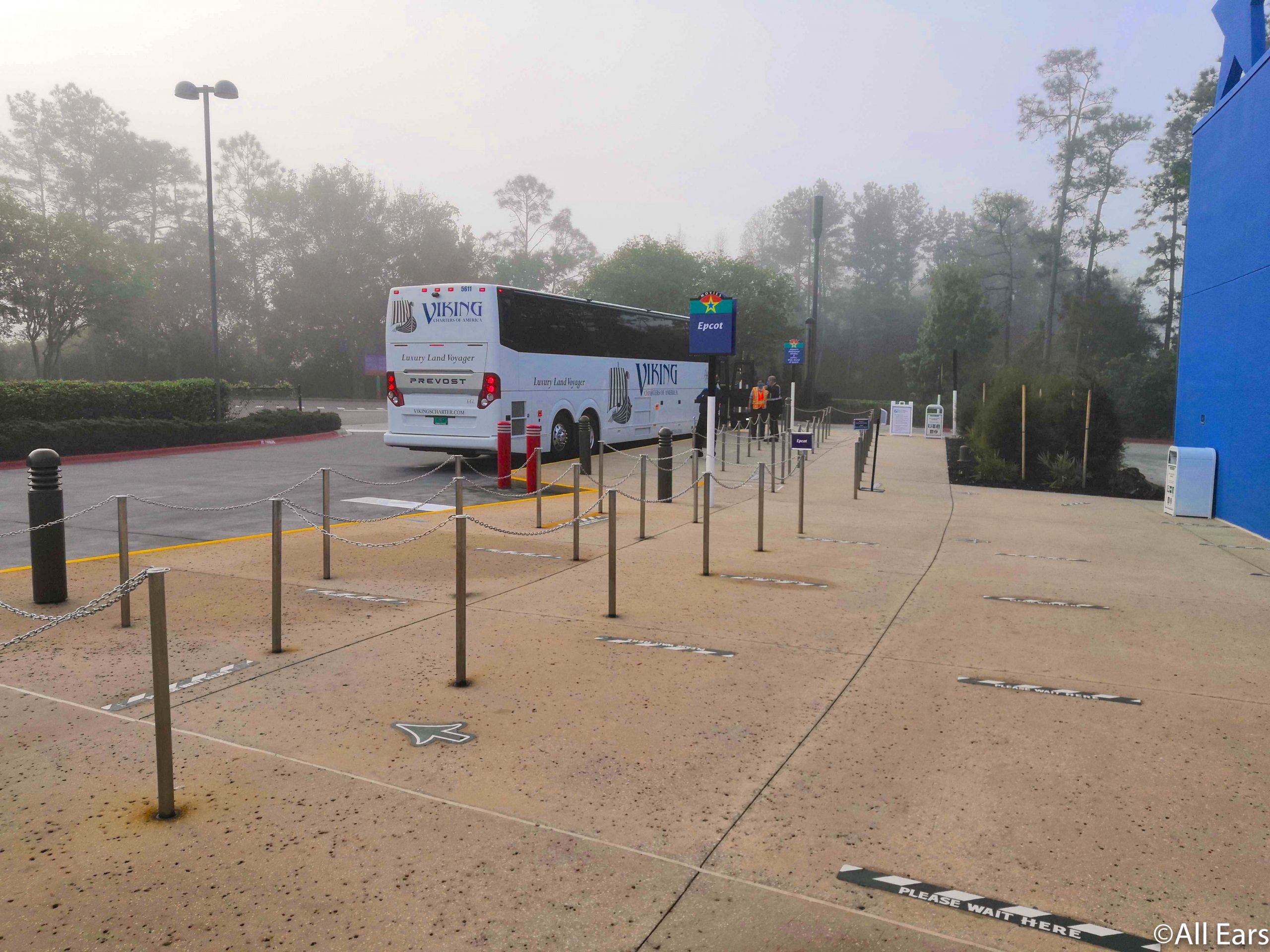 When we asked a Cast Member why this was the case, he let us know that the Charter Buses are in service to help with the transportation capacity limits right now. He also stated that it should help keep the waits low for guests want to travel around the property.
During the time we observed the Charter Buses, it seemed like the system was working as we didn't see anybody wait for more than 5 minutes before a new bus pulled up to the stop. Plus, there were even a few times that another bus was waiting as soon as the first one pulled out.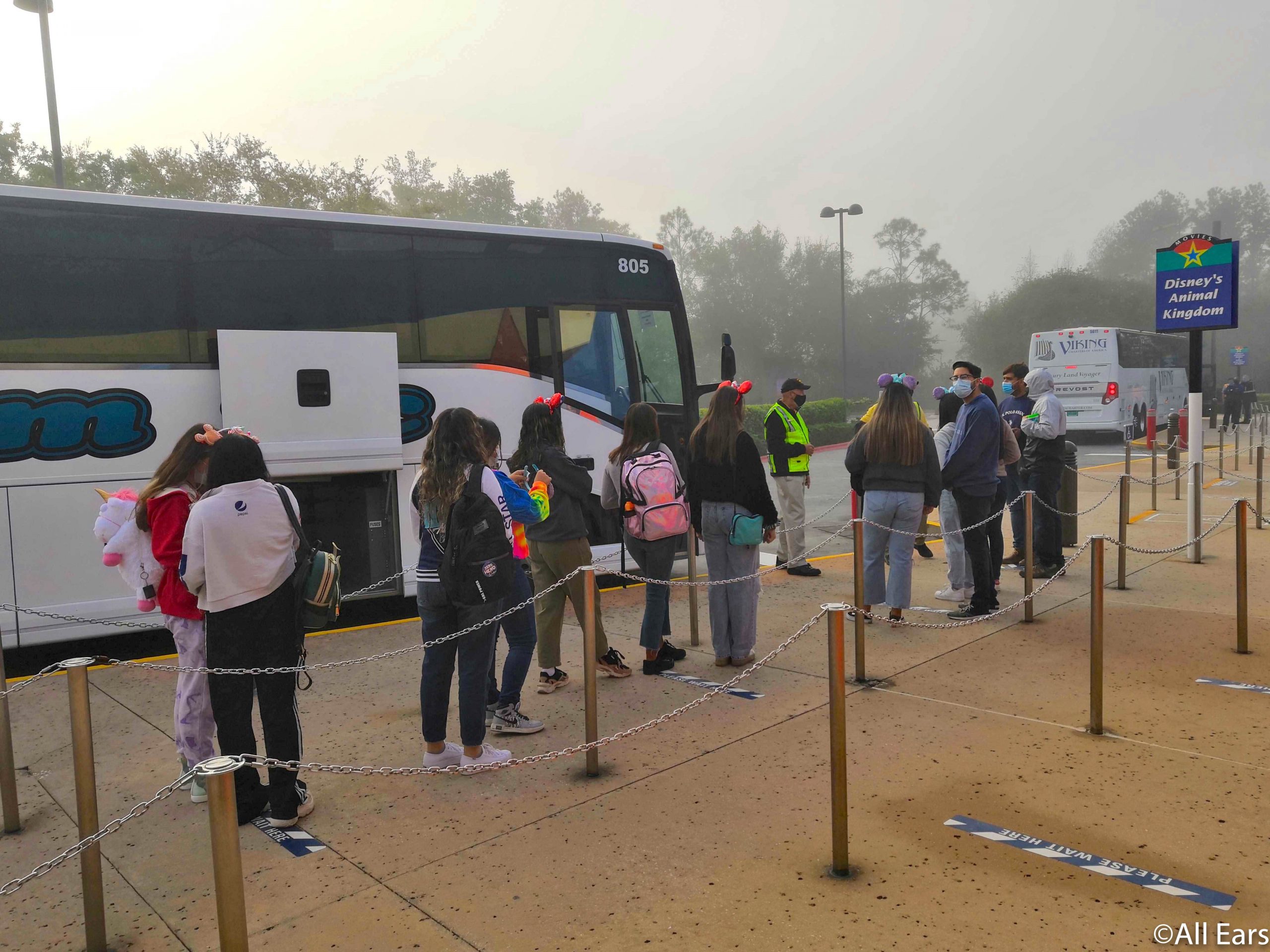 The Charter Buses are following the same health and safety regulations as the Disney Buses. And, strollers are currently being loaded underneath the bus to give more room to passengers.
We're not sure how long the Charter Buses will be around at the Disney Resorts, but we'll be sure to keep you updated on everything you need to know! Stay tuned with All Ears for more Disney news!
Have you been back to the Disney Resorts recently? Let us know in the comments below!