We've seen quite a few changes with Disney buses this year. We've seen lots of fun, themed buses around property, and when Disney World reopened we were introduced to a new seating arrangement centered around different zones.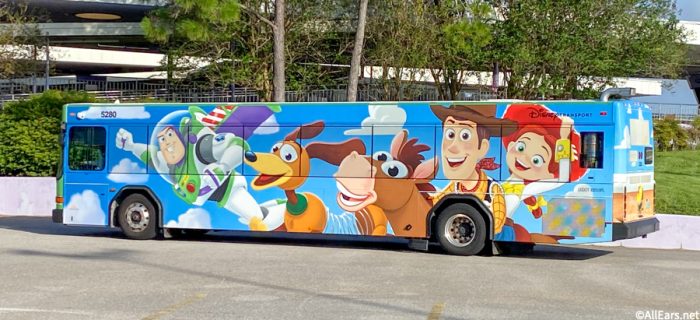 But, now it seems some of those seating arrangements may be changing on select buses. 
When you hop on a Disney bus today, things are much more structured and organized than they were prior to the park closures. Under the new system, guests are divided into different seating zones depending on the size of their party. If you're riding alone, you'll get a zone to yourself. But, if you've got a large party, then you'll get assigned to more zones if you need the additional seats to accommodate your party's size.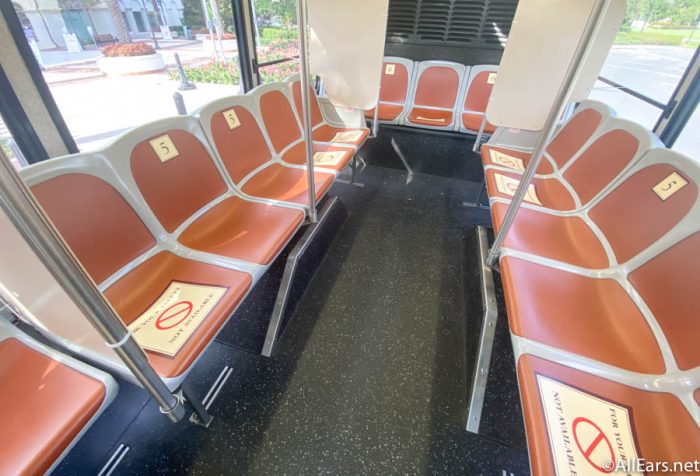 Generally, the buses we've been on have had 6 zones. So, if there are six unrelated parties of only 2 guests each, each party will get their own zone and the bus will head out with 12 guests in total. One of the buses we rode today had that same seating arrangement, but later on we got on another bus with a different arrangement!
The new seating arrangement has increased from 6 zones to 10 zones.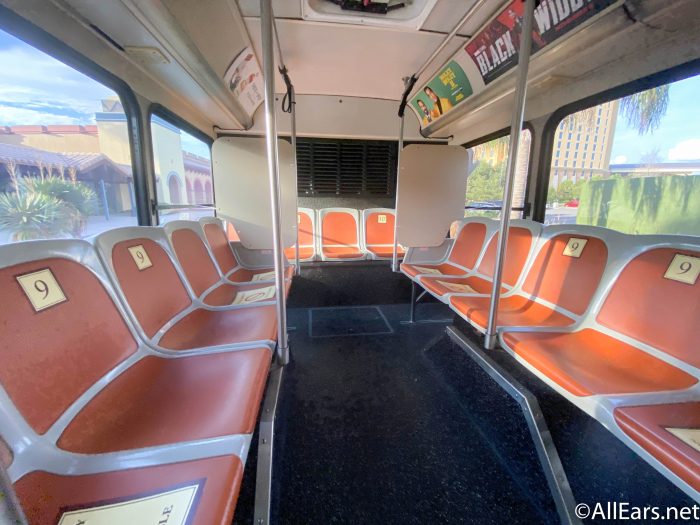 Let's go through the different zones we saw on this new bus:
Zone 10 had 4 seats available. The 5 seats along on the back row of the bus formed this zone, but the center seat was unavailable.
Zone 9 had 4 seats available. 5 seats on each side of the bus located across from each other formed this zone. 3 of the seats on each side were not available, however, which is why this zone can only hold a group of 4.
Zones 6, 4, and 3 each had 3 seats available. If needed, Section 6 can accommodate a handicap guest.
Zones 8, 7, 5, 2, and 1 each had 2 seats available.
Overall, this new arrangement appears to allow for more groups of smaller parties to all ride the bus at the same time. For example, now 10 groups of 2 could potentially sit on the bus, instead of just the 6 that the previous bus arrangement allowed for.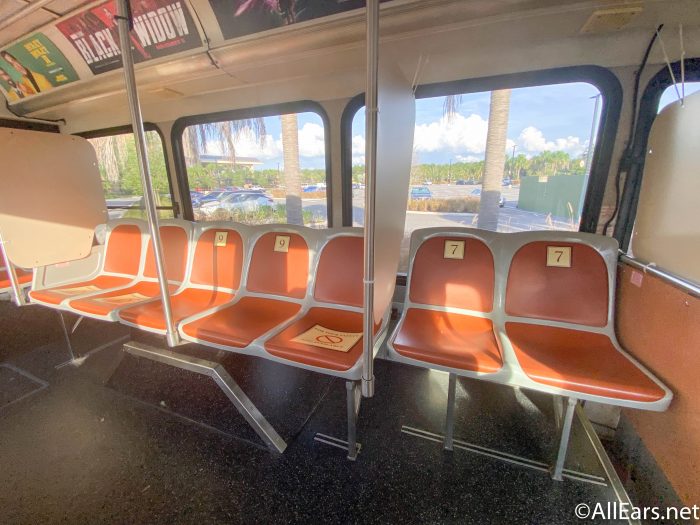 We only saw this new seating arrangement on one of the buses that we rode today, so it doesn't look like this is available on all of the buses at the moment. We expect that Disney will continue to observe the transportation needs of its guests and adjust as necessary.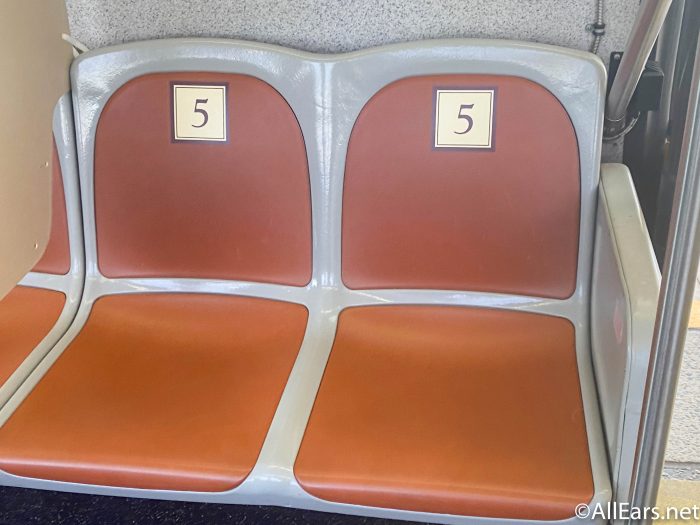 We'll keep watching for future updates and changes to transportation all around Walt Disney World. Be sure to come back for all the latest updates!
Have you been on a Disney bus since the parks reopened? Let us know your experience in the comments below!
Join the AllEars.net Newsletter to stay on top of ALL the breaking Disney News! You'll also get access to AllEars tips, reviews, trivia, and MORE! Click here to Subscribe!