There's certainly a lot going on in EPCOT at the moment.
And, one of the projects in the works is the nighttime spectacular, Harmonious! Recently, we were able to find out more details about the show, as well as see the centerpiece installed as a huge construction milestone.
Today when we were in EPCOT, though, we saw additional progress taking place over on the World Showcase Lagoon! In the past, we've spotted signs, new barges, technology, and testing involved in the Harmonious construction. Now, another set of arms has been added to the centerpiece barge!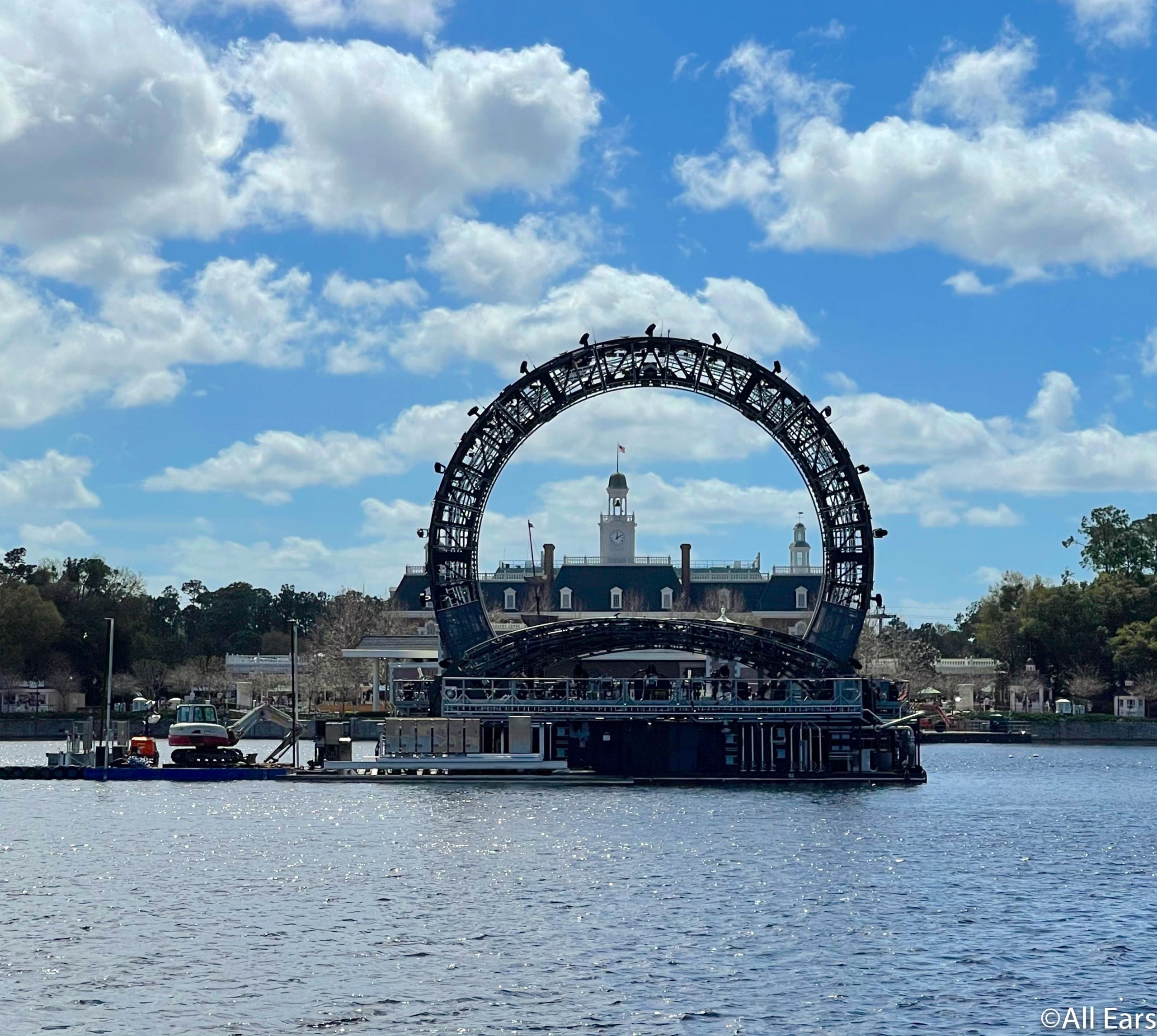 The centerpiece will support a high-density water curtain, moving lights, and fountains when the project is finished. The newly added arms will likely be involved in one of its many features!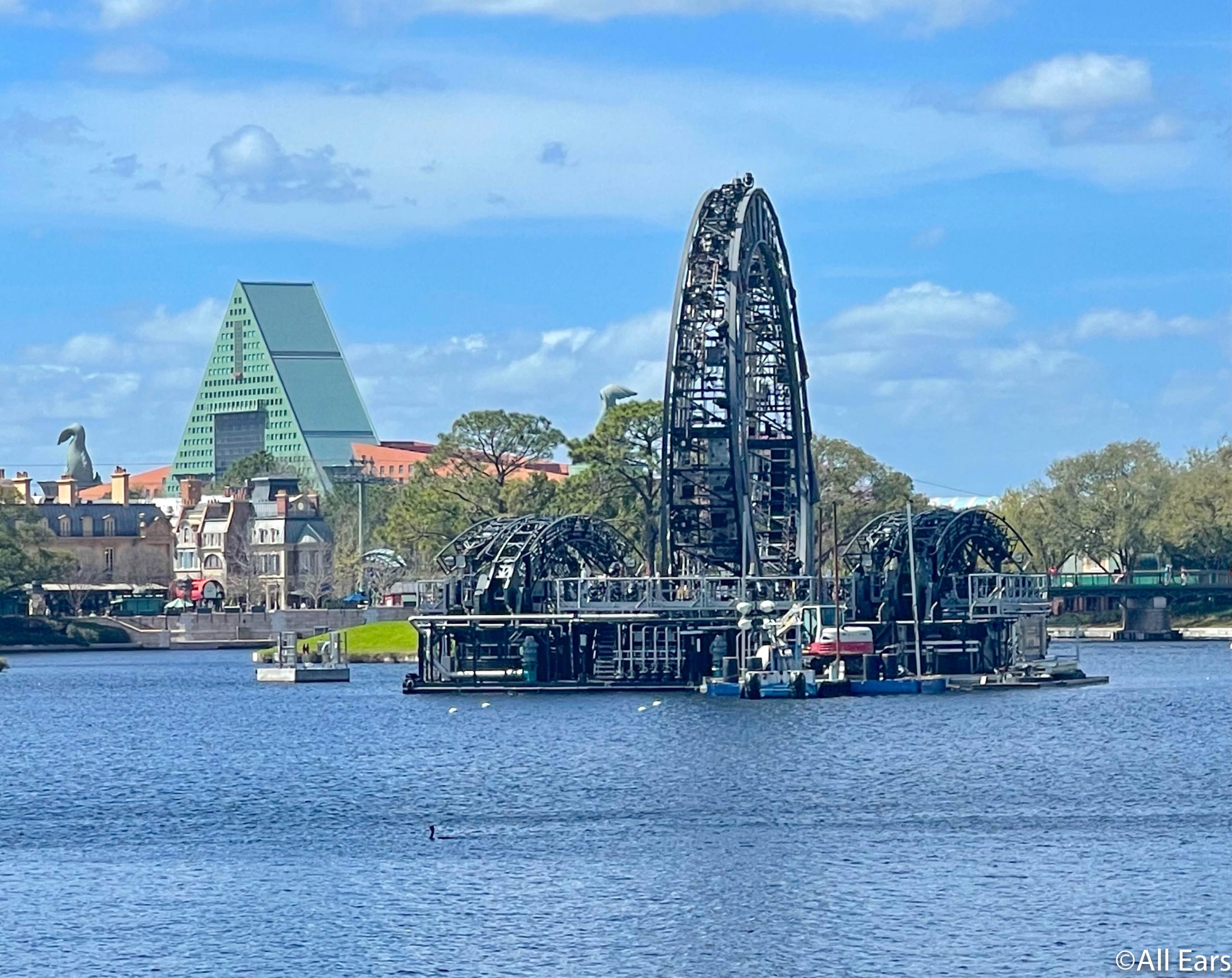 Currently, Harmonious doesn't have a projected opening date, but we've seen a LOT of progress on the construction! Since Disney World's 50th anniversary will extend over a period of 18 months starting this October, we have hopes that the show will debut sometime during the festivities.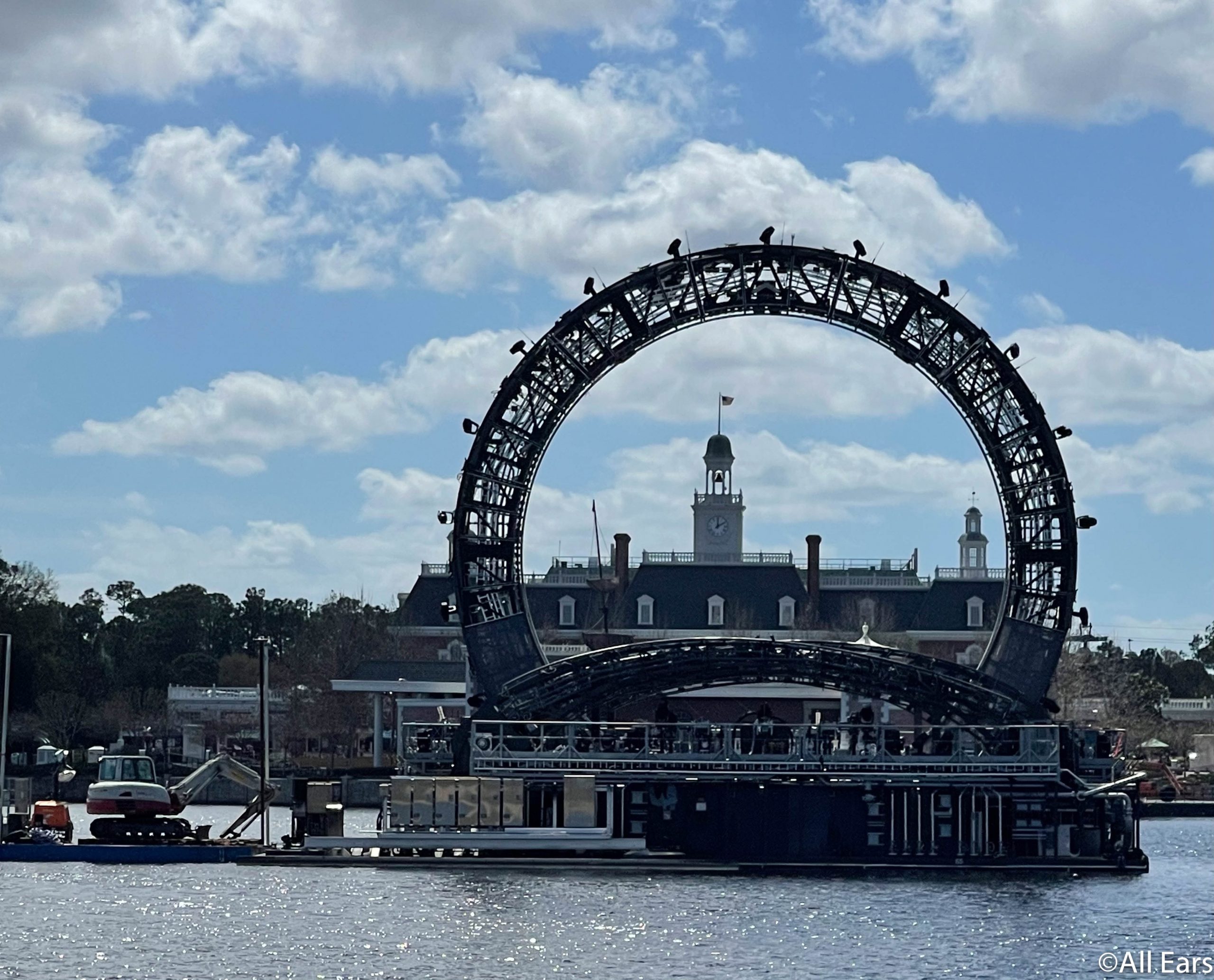 We'll keep an eye on the construction happening at Harmonious and around the rest of EPCOT soon! Stay tuned to AllEars for more Disney news!
Are you excited to watch Harmonious in Disney World? Let us know in the comments below!