EPCOT has been hopping with the debut of the Festival of the Arts and the announcement of a brand new "The Soul of Jazz" exhibit coming soon!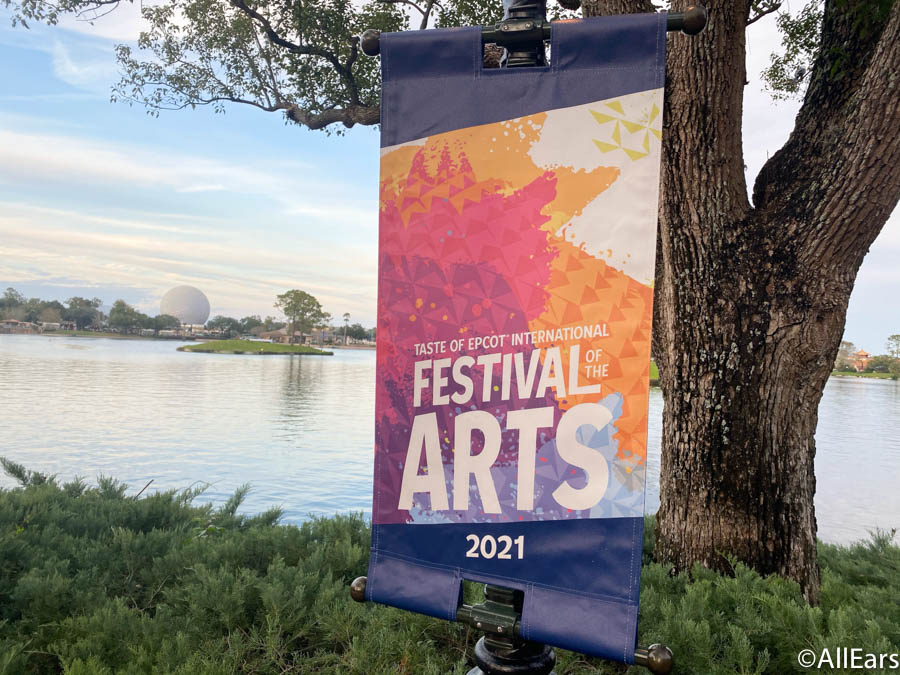 While we've been checking back with all the projects happening around the park (and there's quite a few of them), we've especially been exciting to see work moving forward on the new nighttime spectacular, Harmonious!
Recently, we've been seeing work on a barge on the World Showcase Lagoon that will be incorporated into the show with projections, lasers, and more! And, during our visit today, we spotted yet another Harmonious barge out on the water.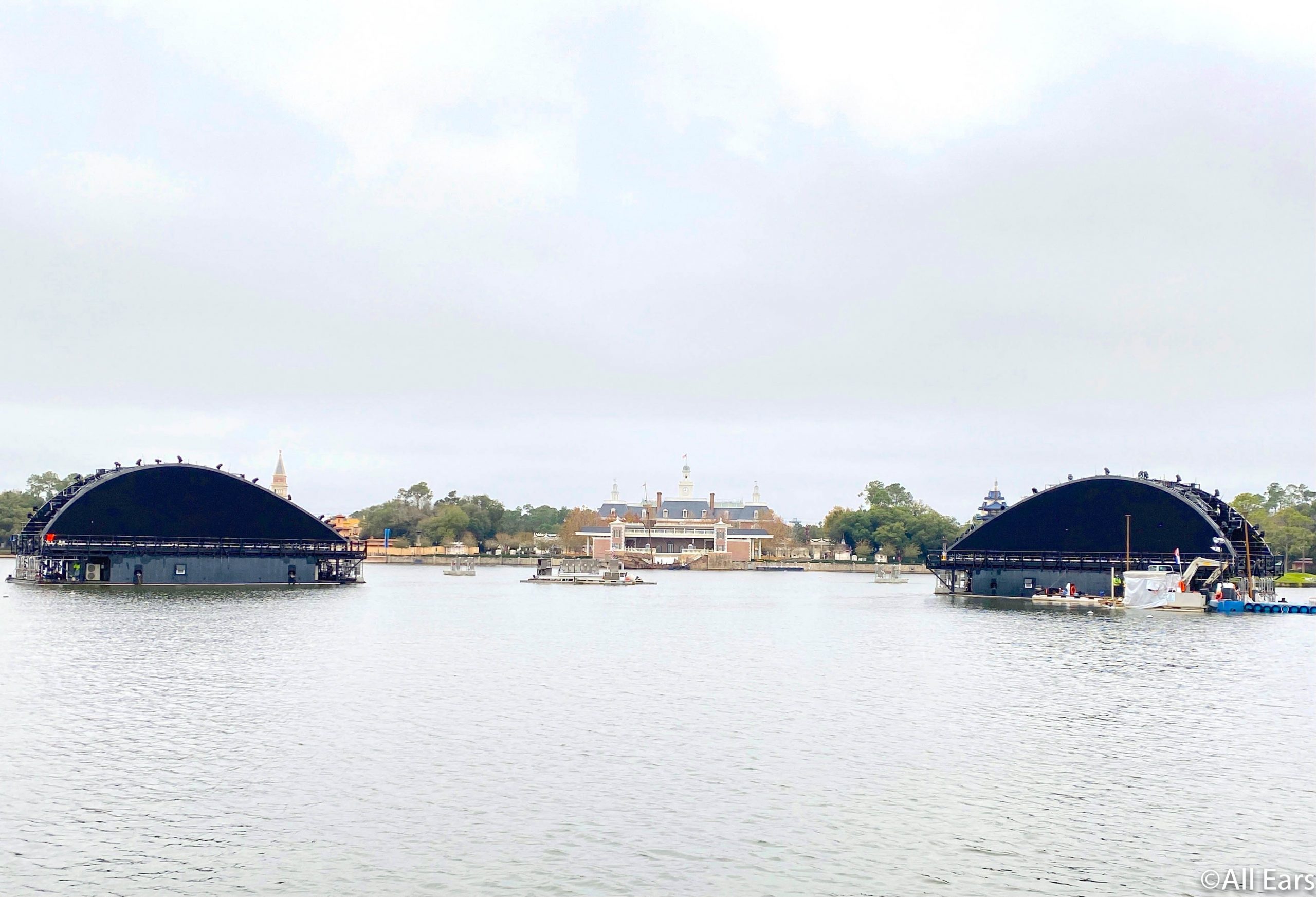 Along with the barges, we have seen new signage and construction arms being used to continue making progress on Harmonious.
There's a second Harmonious barge out on World Showcase Lagoon this morning! pic.twitter.com/SAdVEUVNzx

— AllEars.Net (@AllEarsNet) January 12, 2021
Of course, we will continue to check back on the new show's construction as we make our way around EPCOT over the next few weeks!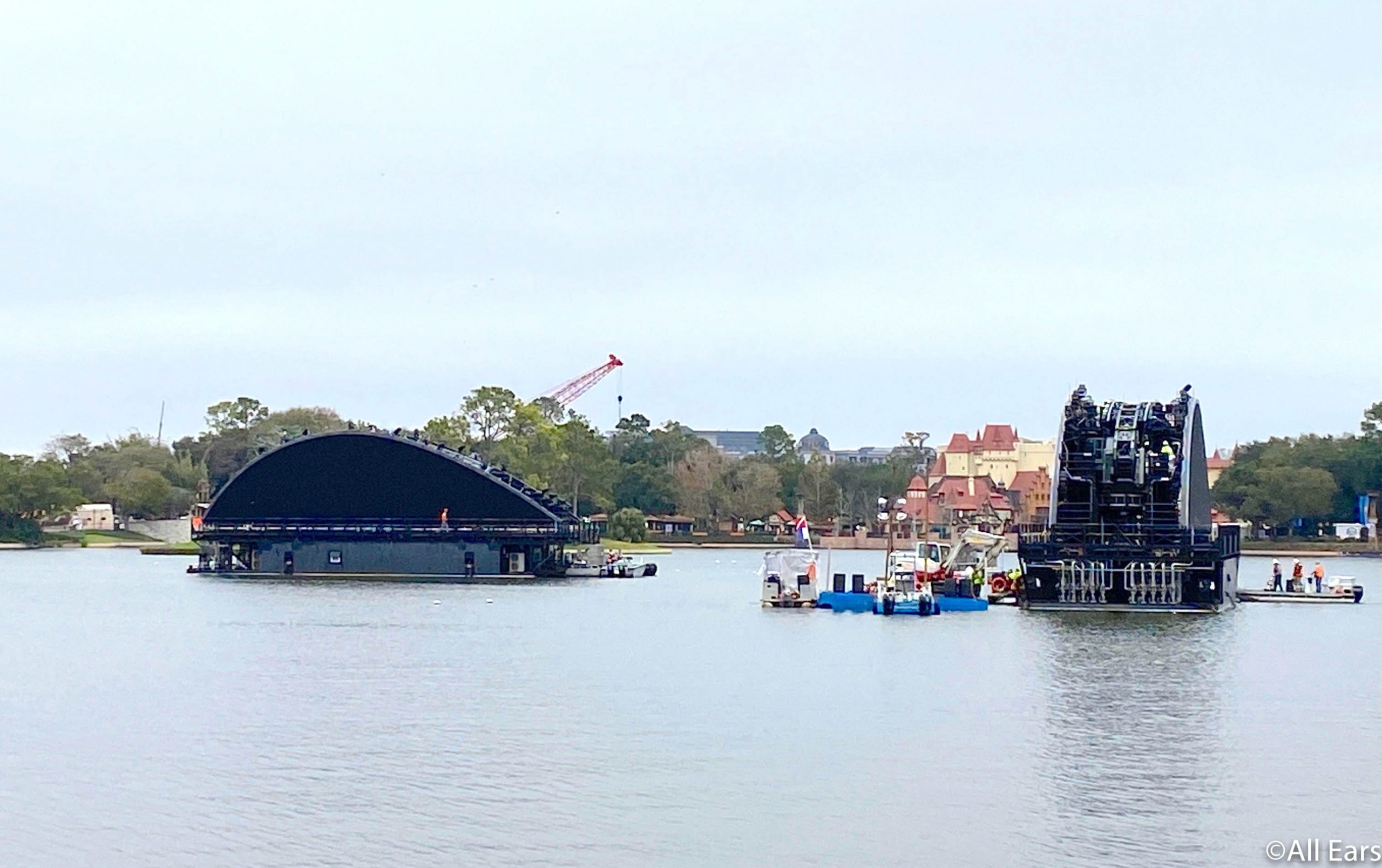 And, we'll be sure to give you a look at everything else new happening in the park soon!
Are you looking forward to watching Harmonious in EPCOT? Let us know in the comments below!