Although Disney World has only recently re-opened, construction on the EPCOT Transformation is still underway (and we can't WAIT to see the finished product)!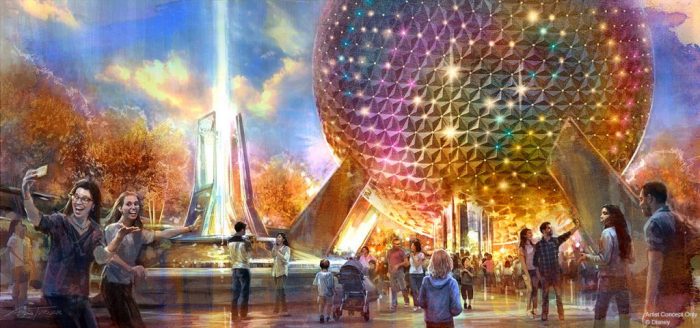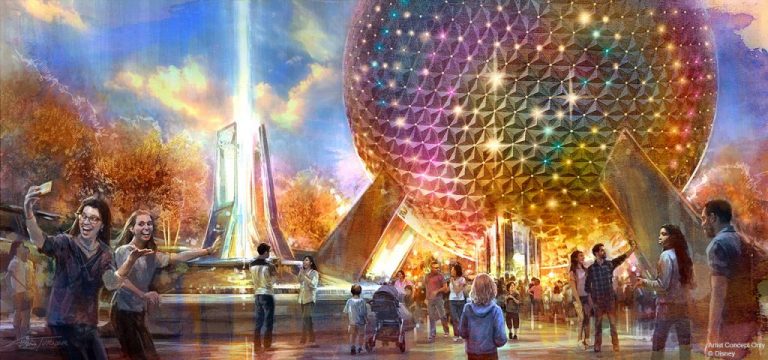 As the Guardians of the Galaxy Coaster pushes forward (even though Spaceship Earth's refurbishment and the new Mary Poppins attraction have both been postponed), Disney has shared a sneak peek of the progress on the main entrance fountain that will welcome guests to EPCOT!
While we were in the park today, we were able to spot the GORGEOUS glass pylons that have been installed in EPCOT.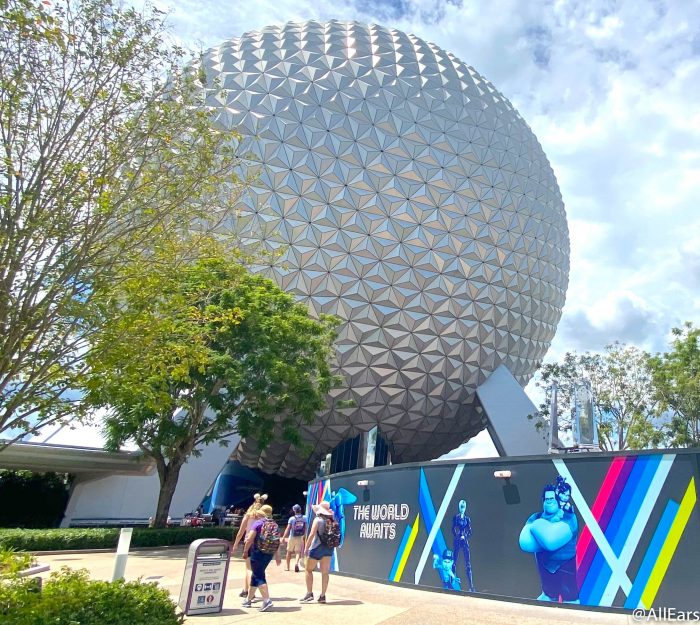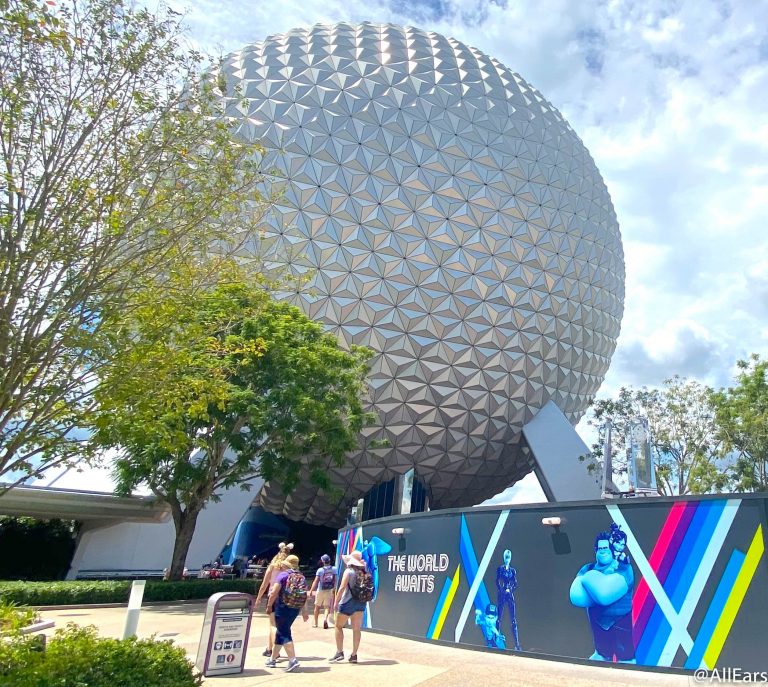 Imagineer Zach Riddley has stated that the fountain pylons will "perfectly frame views of the iconic Spaceship Earth." Fans of the early days of EPCOT will likely recognize these pylons as they mimic the look of the lucite fountain that previously resided in the same location! Everything old is new again!
Cast Members also told us that the pylons look beautiful with all the lights reflecting on them at night. (And, we cannot WAIT to have them in our photos, along with the completed fountain!)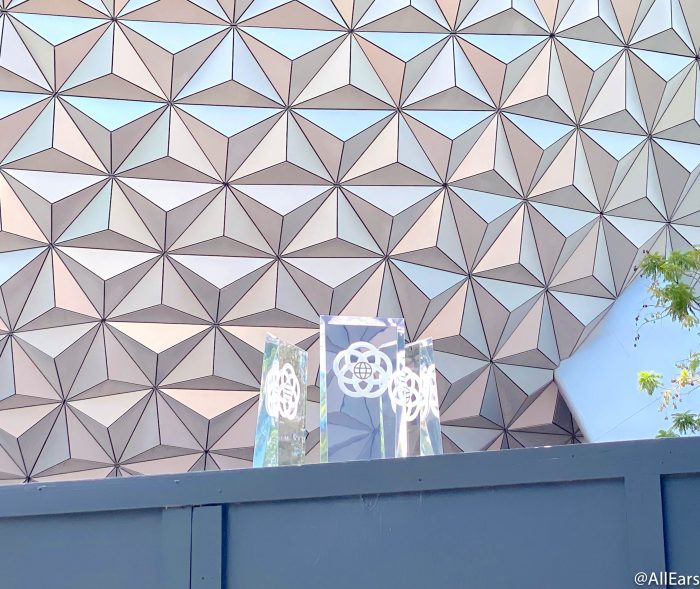 As we continue to explore the progress happening with Disney's World construction, we'll give you sneak peeks of everything coming to the parks!
What project are you looking forward to seeing the most in Disney World? Let us know in the comments below!