There are literally hundreds of places to eat at Walt Disney World. From signature dining by James Beard Award-winning chefs to character-shaped snacks, the possibilities are almost endless.
Some of our favorite dining isn't even in the Disney theme parks or Disney Springs — it's in the resorts. But which is on top? That's the (basically impossible) question we're asking today!
We've compiled a list of the Disney Resort table service restaurants (that are on the Disney Dining Plan) and ranked them from worst to best. We're factoring in restaurant ambiance, location, and, of course, FOOD.
This is one of the hardest things we've ever done, and we only have ourselves to blame.
ESPN Club is fine if your main goal is to watch a game. They've got nachos, wings, and burgers — basic bar food — and it's decent. We do love the giant TVs and find it to be a favorite spot to watch Sportsball, so if that's your market, absolutely swing by! But as far as eats go, there's nothing unique or memorable.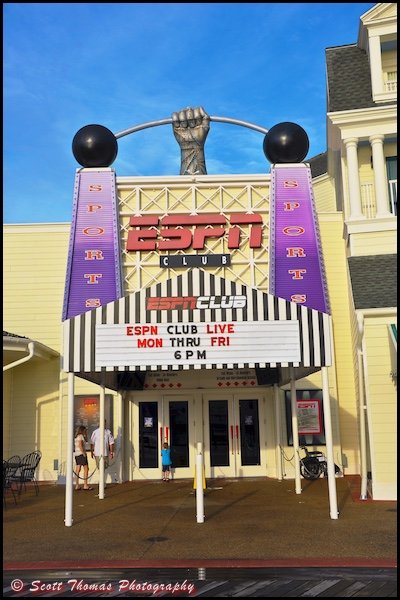 Olivia's Cafe isn't a bad restaurant at all. It's just not worth a trip to Old Key West if you're not staying there. The meal will likely be decent, and the service will probably be good, but it's not a great use of a dining plan credit, and you can get similar items elsewhere.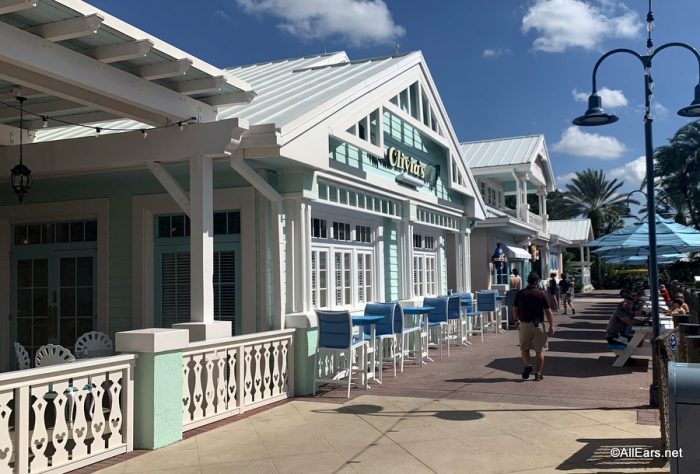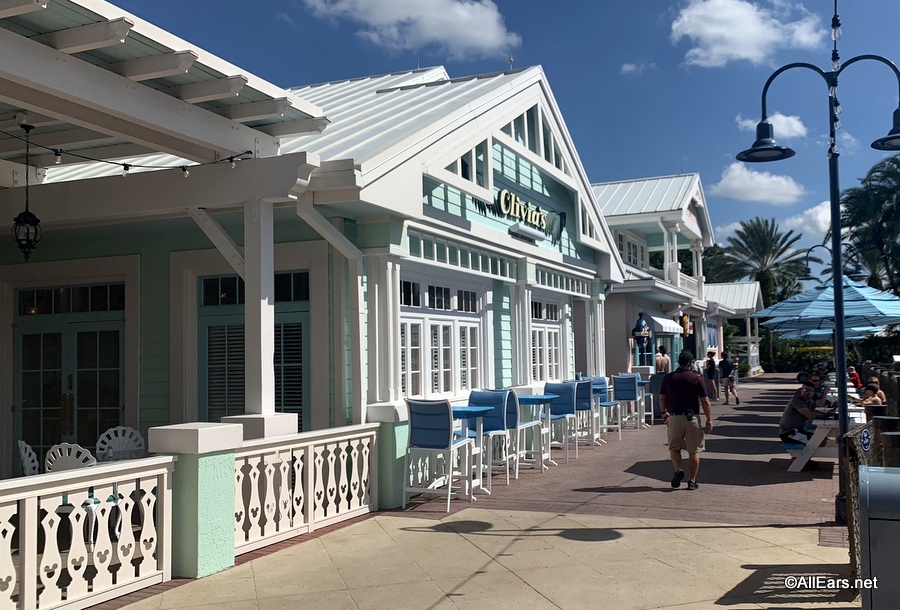 This list is very hard because we actually really enjoy some of these off the beaten path resort restaurants. But when recommending eateries to people planning vacations, they aren't high on our list. Boatwrights is again likely going to be a very good meal, but its out-of-the-way location and lack of exciting theming have it landing lower on our list.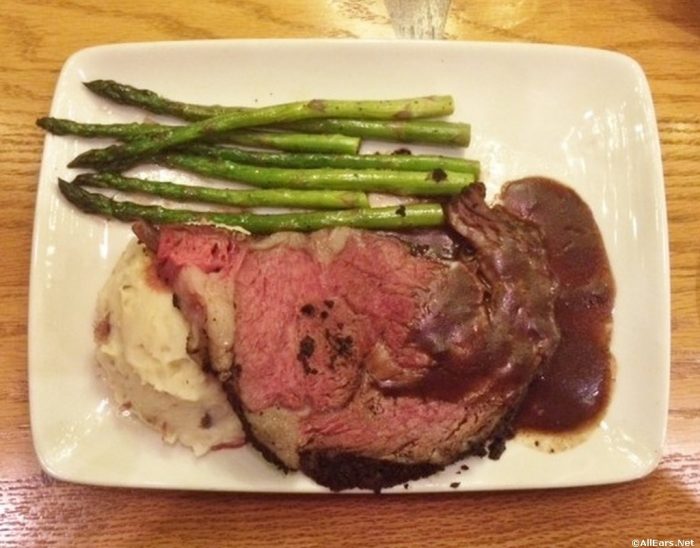 The Turf Club is another good hidden gem where you're likely to score a last minute reservation. But it's also not incredibly unique, and it's pretty off the beaten path being at Saratoga Springs. Unless you're staying at the resort, it's likely not worth a trip all the way there. That said, if you do find yourself at The Turf Club, I highly recommend the French Onion Soup.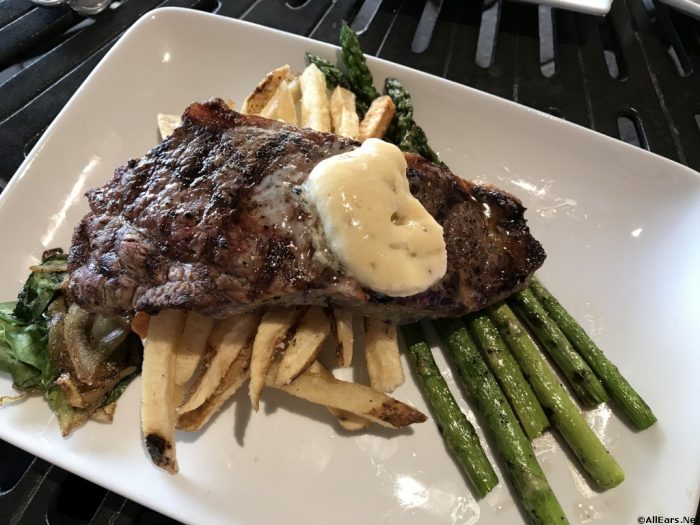 Sebastian's Bistro offers a fun menu with a Caribbean flair, and it is easier to get to than some of the other moderate resorts on our list, thanks to the Skyliner. But just like the rest of the lower restaurants on our list, there isn't anything particularly destination-worthy about it. Will you have a good meal? Most likely! But it's not going to top our list unless it's totally worth going out of your way to get it.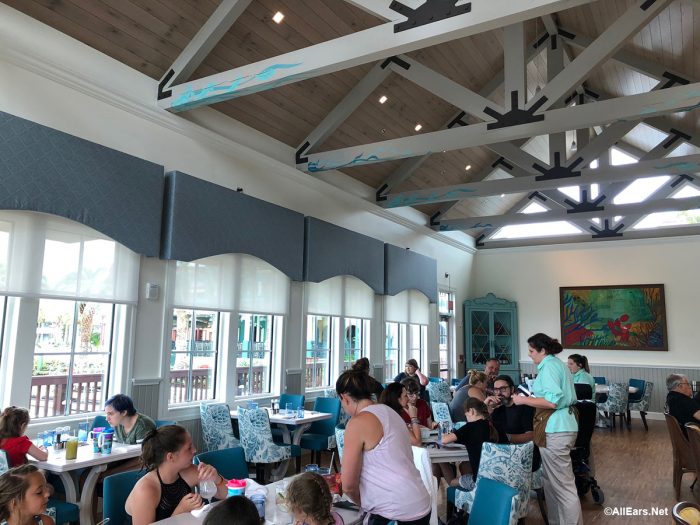 We lovingly call it the Trough for good reason — when you go to Trail's End, you're gonna eat real good. Fried chicken, mashed taters, ribs — basically it's like the Hoop de Doo food without going to Hoop. Plus, Fort Wilderness is a little easier to get to, thanks to the boats at Magic Kingdom.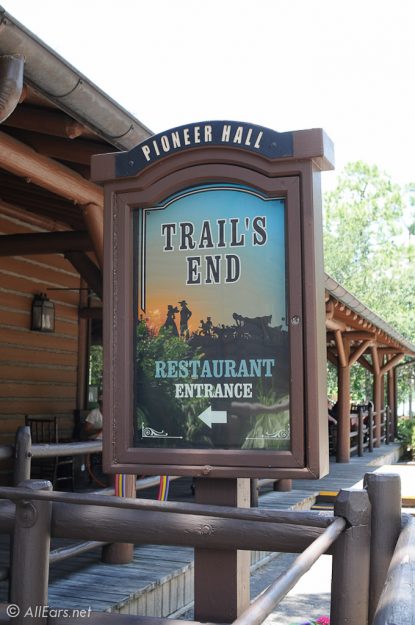 Flying Fish is the first Signature restaurant on our list. It's located conveniently on the Disney Boardwalk, an easy walk from Epcot or even Hollywood Studios. And while the food is high quality, the restaurant isn't as exciting as it was before the renovation. For your two dining credits, there are much better choices (keep reading!), with meals that we (and our readers!) think are a better value for the signature cost.
Whispering Canyon is a rootin' tootin' good time at the Wilderness Lodge, known for its all-you-care-to-eat skillets and silly servers. The servers do lots of things to keep you entertained — from stick horse races to sing-alongs to the "ketchup thing" (just ask for ketchup, and you'll see). But it does tend to be a lengthy experience and not one if you're in the market for a quiet experience, so keep that in mind when booking your meals.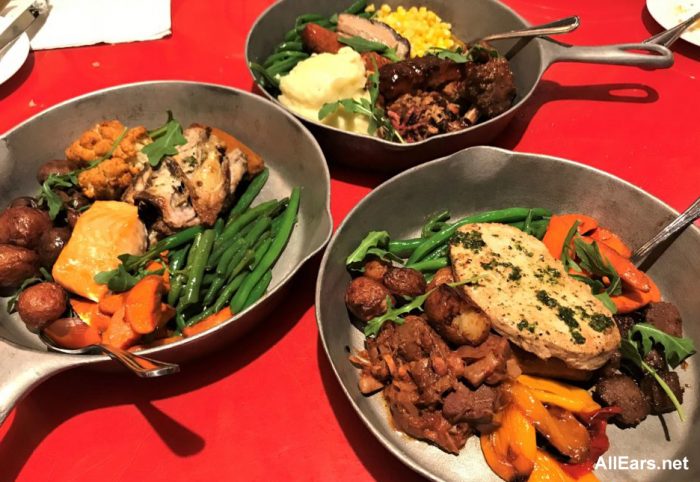 Kona Island is located conveniently at the Polynesian, meaning it's a quick monorail ride from Magic Kingdom. And it's the favorite of the tropical flavor restaurants on our list (over Olivia's Cafe or Sebastian's Bistro). If you're at the park and desperate for a sit-down meal, this is a good choice that won't eat up a lot of time for travel. Also, they have macadamia nut butter which is very important information.
Plus, for breakfast before the park, it's a fabulous choice thanks to two words: TONGA TOAST.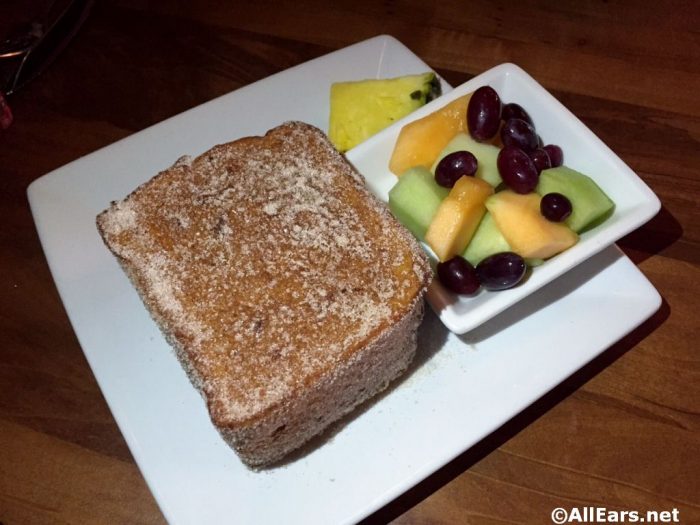 If you love seafood, Cape May is the place for you! It's an all-you-care-to-enjoy buffet featuring crab legs, clams, and mussels. There are other non-seafood options, but the best bang for your buck is definitely plowing through some crab legs. It's also a character breakfast in the mornings, generally with Minnie, Donald, and Goofy. While it's not the most exciting character meal, it's generally easy to get a reservation, and it's walking distance to Epcot which are two wins!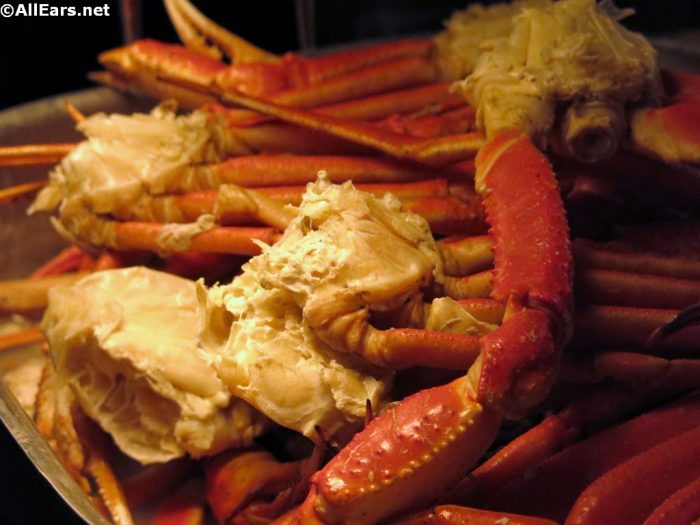 An easy walk from Epcot, Ale and Compass has a New England gastro-pub vibe. The menu features lots of seafood, and the most delicious Parker House Rolls. It's a good meal and again an easy reservation to make. If you're in Epcot and in need of a sit-down meal, this is a reliable option.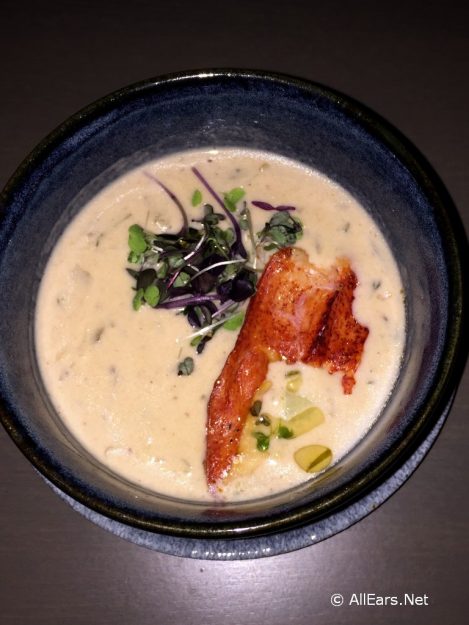 1900 Park Fare is a somewhat underrated character meal. For breakfast, you're joined by British favorites, such as Alice, the Mad Hatter, Mary Poppins, and Winnie the Pooh. And at dinner, you'll find Cinderella's Royal family, including Prince Charming, the Stepsisters, Lady Tremaine, and, of course, Cinderella. The restaurant gets major points for unique characters — it's one of the only places to meet a prince or a villain. The meal itself is decent as well for a Disney buffet, featuring the signature Strawberry Soup. But of course the main reason is the characters. It's a quick monorail ride to the Magic Kingdom as well, so it's a great backup to Crystal Palace or Cinderella's Royal Table.
If you find yourself at Magic Kingdom in need of a sit-down meal, The Wave is an excellent choice. It's walking distance to and from the park, and it has one of our favorite breakfast buffets! The Wave rotates its menu frequently to include seasonal and local ingredients. While it may not be the most exciting menu, its location, quality, and breakfast buffet put it above many others of the same price range.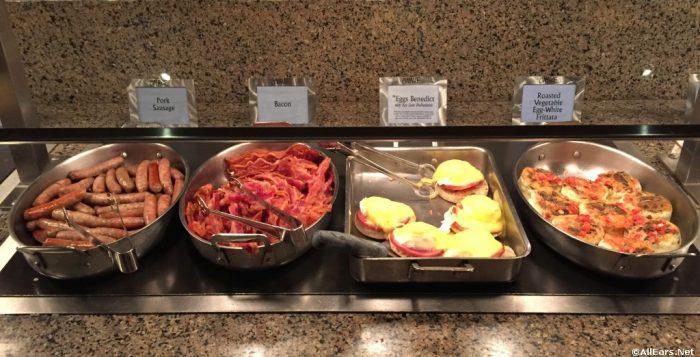 If this was a breakfast only showdown, Trattoria would rank even higher. The Bon Voyage Breakfast features Ariel, Prince Eric, Rapunzel, and Flynn Rider making it one of the only times you can see the royal men with the ladies. It's a fan-favorite character meal as well, with the unique food and atmosphere! For dinner it's an Italian spot, and it's pretty tasty and relatively easy to get a table. However, it's not as unique as spots higher on the list (and there's better Italian so close by in Epcot or Swan and Dolphin) so it sits in the middle of the pack.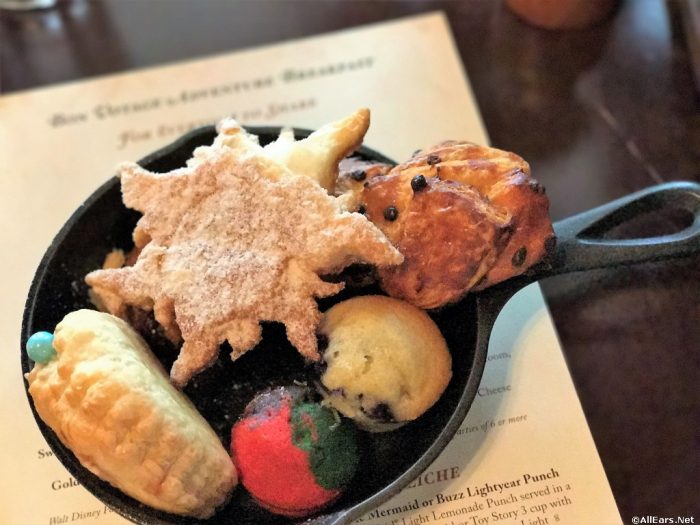 And the award for the best monorail restaurant that you're most likely to get a last minute reservation at goes to… Grand Floridian Cafe! They serve "blunch" (breakfast and lunch combo…but weirdly not called brunch??) and dinner, and have a fabulous menu that anyone can find something on. We love their signature Cafe Sandwich, Hot Chicken and Waffles, and Lobster Thermidor Burger. Reasonable prices, tasty and unique dishes, and a monorail ride to the Grand Floridian? Check, check, and check.
Artist Point used to be a signature dining experience, but in late 2018, it transformed into Storybook Dining with Snow White. And guess what — we still love it! The food is very high quality, especially for a character meal. The character interactions are a lot of fun — we love seeing Dopey, Grumpy, and the Evil Queen. And it's conveniently located a boat ride away from Magic Kingdom!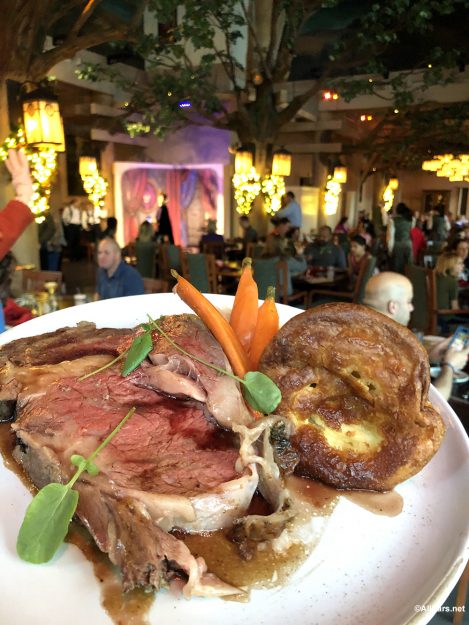 Chef Mickey's is a Disney rite of passage. It's the only restaurant where you can meet the entire fab 5 at once — Mickey, Minnie, Donald, Goofy, and Pluto. It's open for four meals a day (including brunch) and is an easy walk or monorail ride away from the Magic Kingdom. Is it the best food on the list? No. Is it expensive? Yes. But it's an incredible use of a Disney Dining Plan Credit, it's a buffet where everyone can find something to eat, your kids will love it, and — like we said — Disney Rite of Passage.
Beaches and Cream just reopened at the Beach Club in December 2019, and we are so excited! It expanded quite a bit, which means more chances to get delicious ice cream treats! Beaches and Cream is an old fashioned soda shop, serving up burgers, tots, and most importantly, some of our favorite ice cream treats in Disney World. Create your own sundae, get a root beer float, or take on the Kitchen Sink — 8 scoops of ice cream with every topping in the place and a whole can of whipped cream.
Want a beautiful piece of meat on your Disney vacation? Then you should check out the Yachtsman Steakhouse. It's pretty no frills in terms of decor, but luckily the delectable cuts of meat speak for themselves. It is pricey, considering it's a signature restaurant, but the meat is very high quality and prepared well. It's a great splurge for the meat-lover in your family!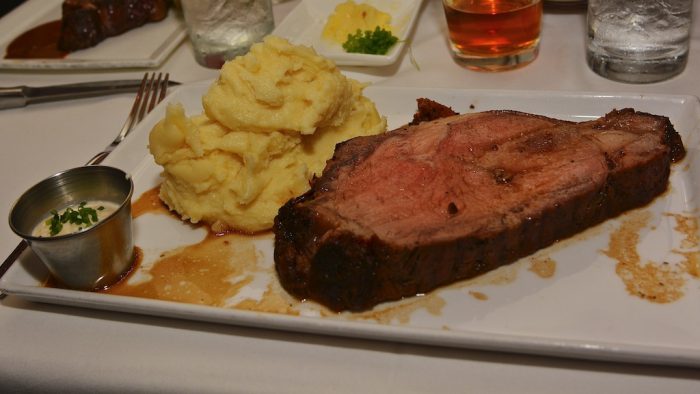 Oh, Sanaa, how we love thee. For starters, the food is absolutely fabulous! It's a little on the adventurous side, considering it's African and Indian influences, so if you have super picky eaters this may not be your spot. But those that do try it will love it! The dishes are full of spice and flavor, with our favorites being the bread service, the Biryani, and the Braai-grilled meats. Additionally, the view is outstanding! You can see giraffes, antelopes, and zebras right outside your window. It's a bit off the beaten path being at Kidani Village, but we promise it's worth the trek.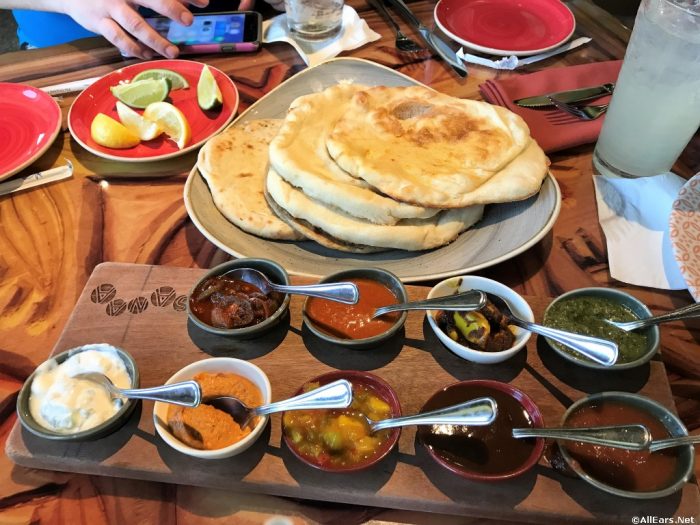 Toledo is one of Disney's newest restaurants, and boy, is it a winner! It's signature quality food at not-signature quality prices (or Dining Plan credits.) Toledo imports many of their ingredients (like meats and cheeses!) from Spain and features an open-air kitchen and creative dishes. From fabulous charcuterie and tapas to fresh seafood, this meal can satisfy every palette.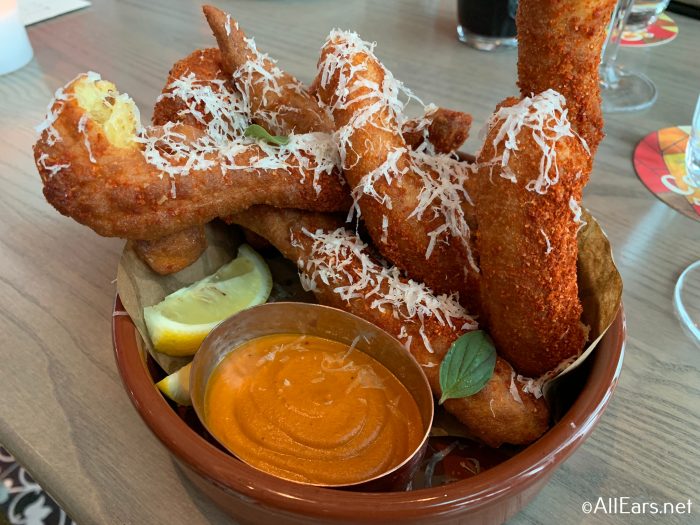 Craving surf & turf and a waterfront fireworks view? Then look no further than Narcoossee's! This is a signature restaurant with signature service, known for fresh seasonal seafood such as lobster, salmon, and swordfish. And it's located on the shore of the Seven Seas Lagoon, so you can get a great view of the Magic Kingdom fireworks. If you love seafood, this is a great splurge for a special occasion!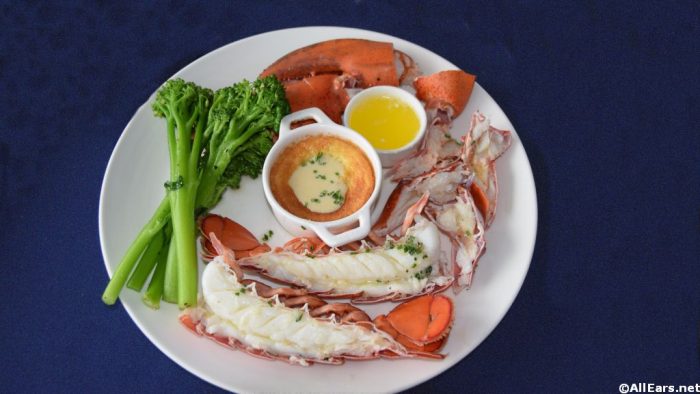 Yet another great spot at the Grand, Citrico's is a little bit under the radar when it comes to signature dining. It's generally easier to score a reservation here than Narcoossee's or California Grill, but that doesn't mean it's not amazing! The menu is Mediterranean inspired with highlights being the Florida Shrimp appetizer, truffle fries, and oak grilled tuna. The service has always been phenomenal, plus they have great cocktails!
Boma is easily our favorite buffet in Walt Disney World — for good reason! It's fabulous at breakfast and dinner. Feast on carved meats, delicious soups, amazing salads, and of course ZEBRA DOMES. Plus, after your meal you can go out on the overlook to watch the animals!
California Grill is a legendary Disney restaurant, thanks to its incredible view of the Magic Kingdom and delectable menu. From hand crafted sushi to signature dishes like the Sonoma Goat Cheese Ravioli, you're destined to have a delicious meal. And with literally hundreds of bottles on the curated wine list, you're destined to have a great pour as well. Plus, the fireworks view is absolutely incredible and should be on your Disney bucket list.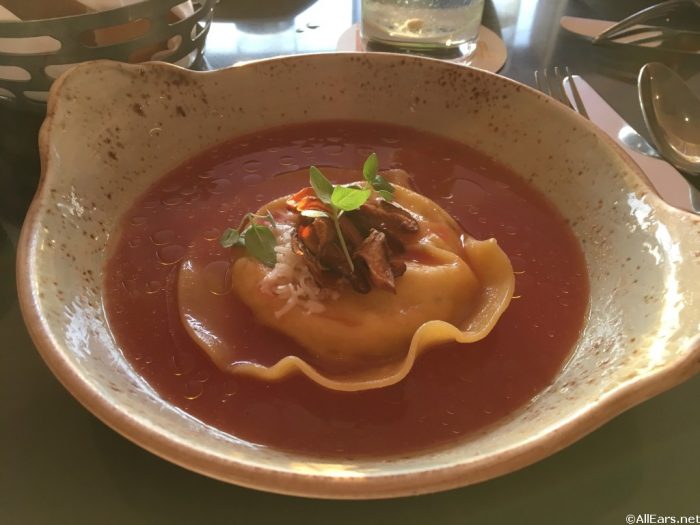 Topolino's at the all-new Riviera Resort is character dining by day, signature meal at night. The menu consists of imported cheeses, oils, and spices along with hand-made pasta and breads. The character breakfast is outstanding — with the best food I've ever had at a character meal, plus adorable outfits for Mickey, Minnie, Donald, and Daisy. For dinner, Topolino's offers an incredible balcony view, fabulous cocktails, and outstanding dishes. It's truly a foodie's delight and an easy stop thanks to the Skyliner. Put this one on your list if you haven't already!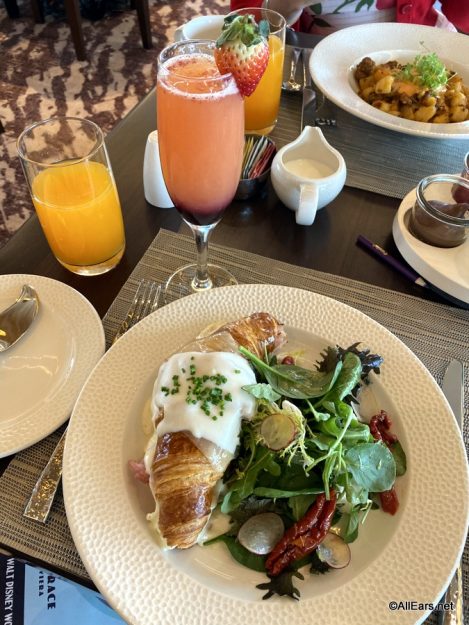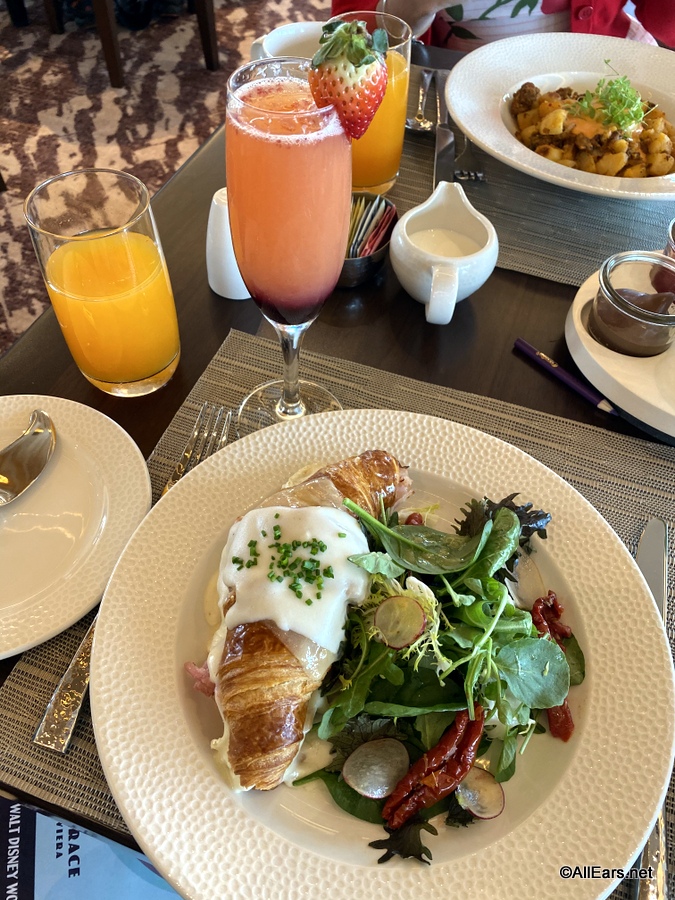 As one of the most unique and consistently delicious restaurants on property, Jiko gets the runner-up spot. (Honestly, if it had breakfast, too, it would be a strong contender for #1.) For starters, the restaurant itself is gorgeous, designed to looked like an African Sunset. Jiko boasts one of the best wine lists on property, comprised entirely of African wine — in fact it's the largest collection of African wine outside the continent of Africa. The service is phenomenal and consistently what you expect from a signature meal. And finally, the food is fabulous. It makes some folks nervous because it's listed as "African" or "Ethic" on the website, but don't let that intimidate you. They are known for their steak, flatbreads, and legendary mac and cheese, so just about anyone can find something to enjoy. Jiko uses an array of spices to create flavorful and memorable dishes — I am always dreaming of my return visit.
Congrats, 'Ohana, you're the champion! As an all you care to enjoy meal at breakfast and dinner, this popular spot is sure to please just about anyone. While the character meal is a classic breakfast, we love that it's family style at breakfast. This means food is brought to the table, and you can keep asking for more of your favorites. (More Mickey Waffles for me please!) And at dinner, you better bring your stretchy pants. Freshly grilled meats are brought around on giant skewers, and you can eat to your heart's desire. You'll also be served their signature bread, salad, pot stickers, wings, and noodles — and let us not forget the legendary 'Ohana bread pudding, which just might be the best dessert in Disney World. All you can eat meat, tropical beverages, and Mickey at breakfast? There's a reason 'Ohana is one of the hardest to get reservations.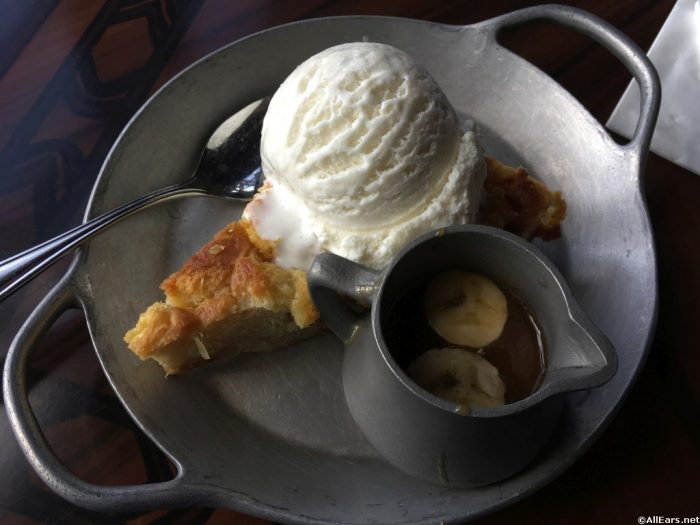 What's your favorite Disney World resort table service restaurant? Let us know in the comments!
Click below to subscribe to the AllEars® newsletter so you don't miss any of the latest Disney news!