Before we set off on our journey to Disney World's Star Wars: Galaxy's Edge we wondered how or if it would be at all different from our experiences in Disneyland's. We even speculated about that a few weeks ago here.
The physical lands match in size at 14 acres, but they are laid out a bit differently. We were curious to learn if there were other differences than simply a different map.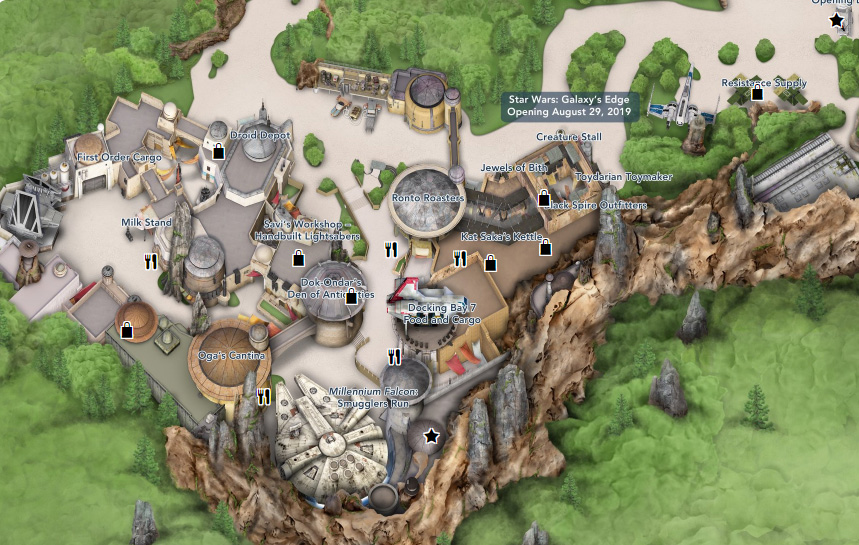 We set out on our adventure and made a list of the differences between the two locations that we were able to spot on our first look. Note that this is not meant to be a comprehensive list — it was just our first time in the new land and we only had a few hours, and there was so much to see!
Star Wars: Galaxy's Edge Entrance
In Disneyland's Galaxy's Edge you can enter the land from one of three entrances. In Disney World there are only two points of entry. You enter from either the Grand Avenue entrance (just down from Tatooine Traders) or from the Toy Story Land entrance. We entered through Grand Avenue.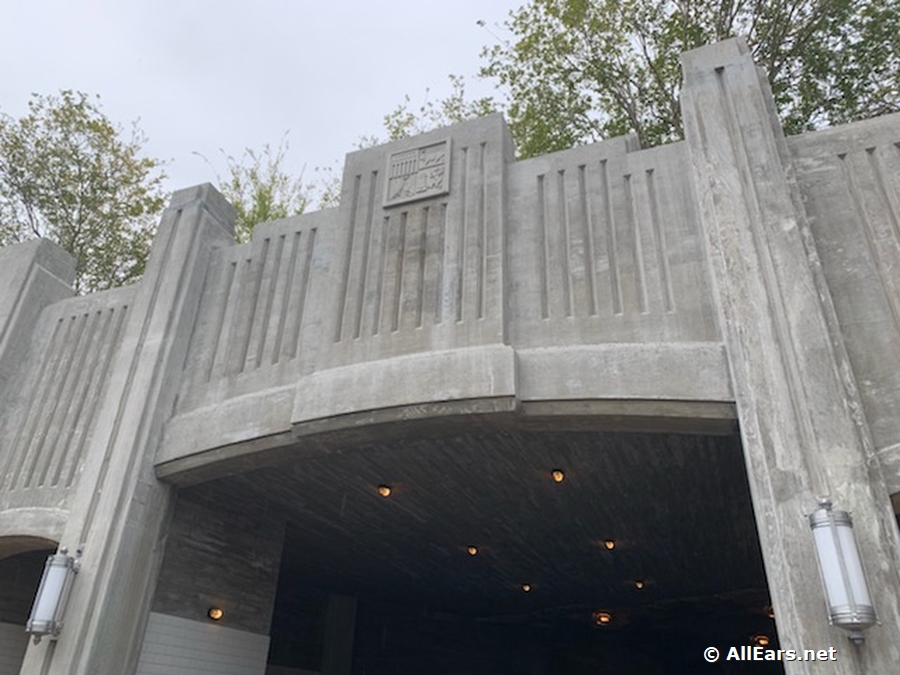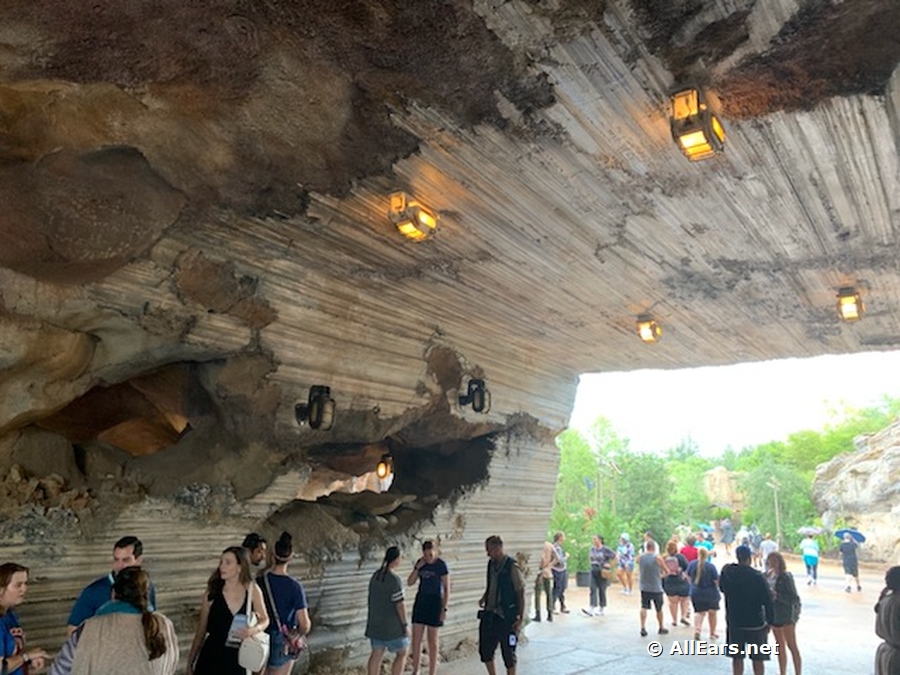 As in Disneyland, you walk through a darkened tunnel, so that when you emerge to bright daylight, you're struck by expanse of the land in front of you.
Overall, we found the lands and most of their elements to be very similar. There were times we noticed some paint color differences on buildings, though.  Some blue-y-green accents stood out and many of the Disney World walls seemed more rust-colored than the drab gray-brown we saw in Disneyland.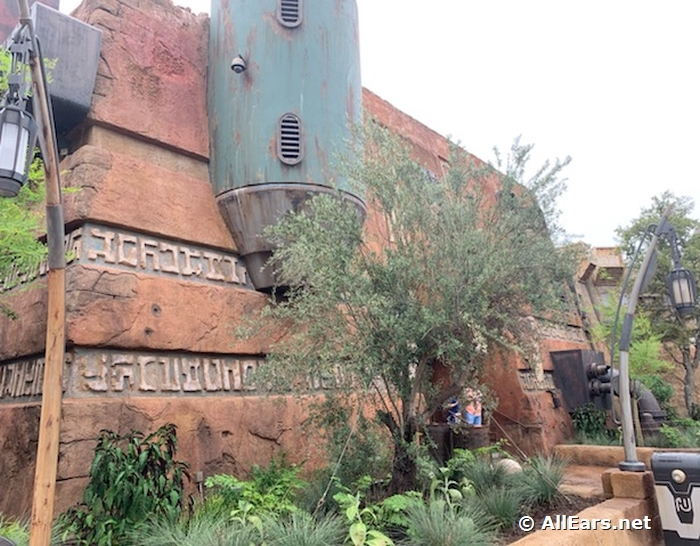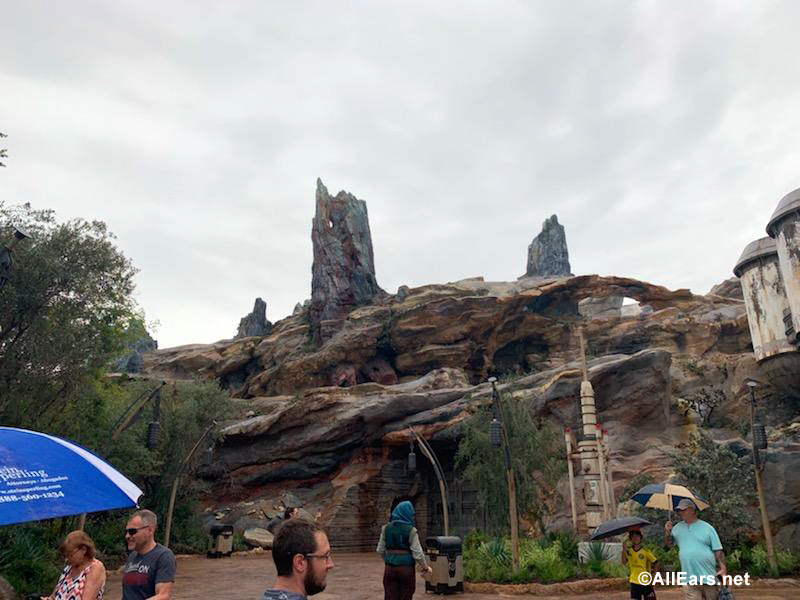 Star Wars: Galaxy's Edge Millennium Falcon: Smuggler's Run
Overall, the physical Millennium Falcon and the Smugglers Run attraction are mirror images of Disneyland's version.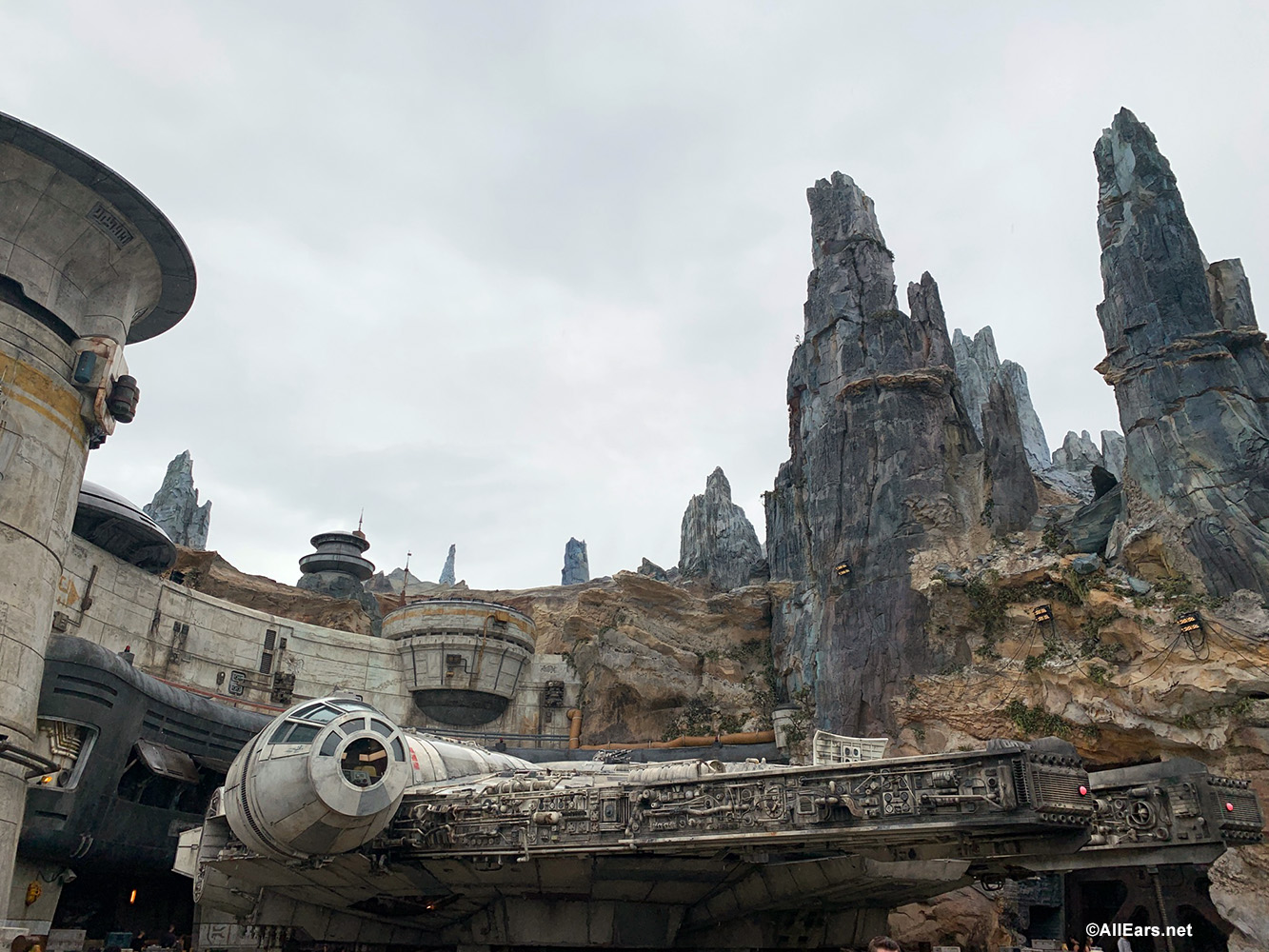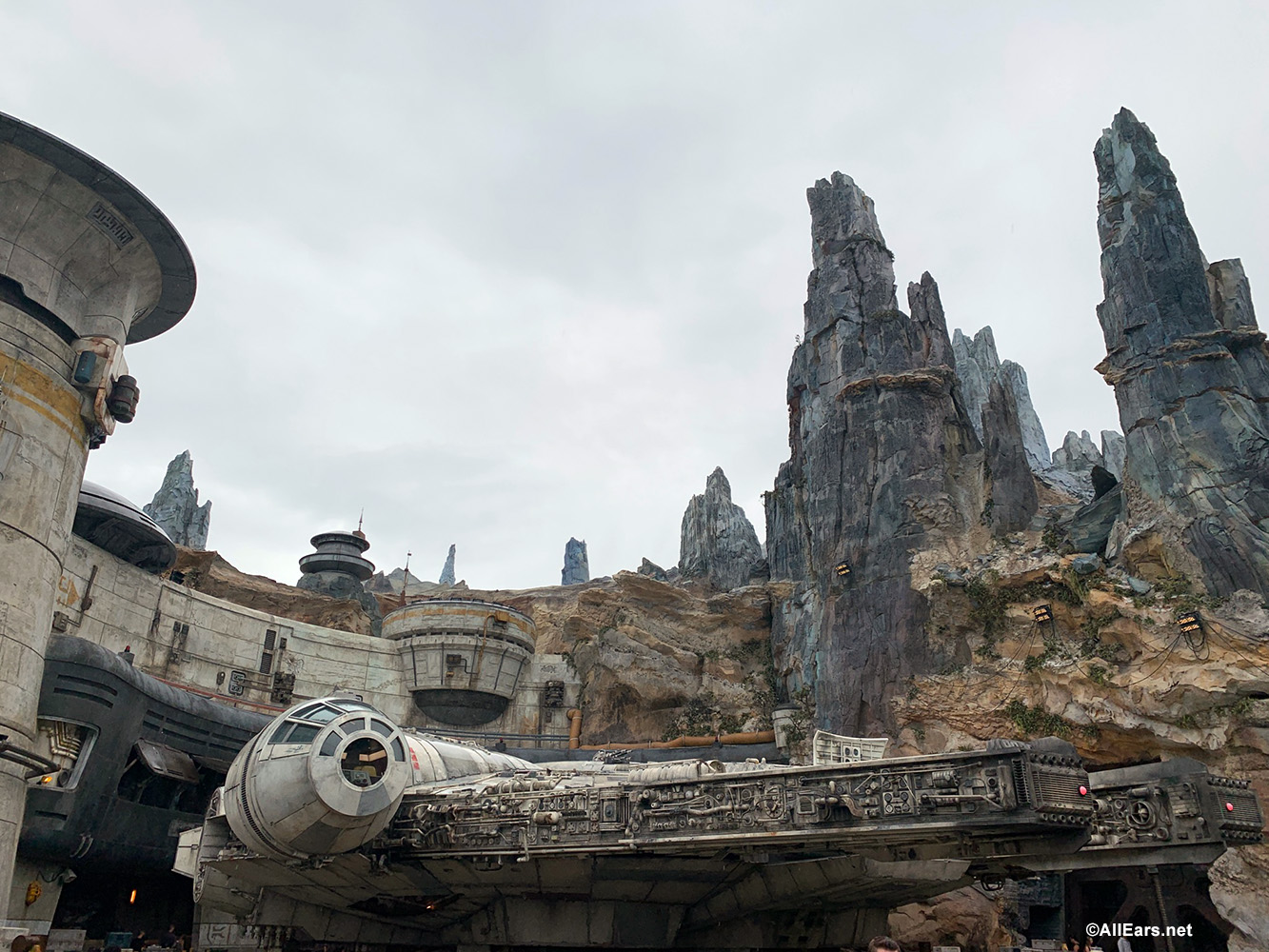 The massive Corellian freighter features the same impressive details as its California counterpart, while the queue and ride itself are virtually identical to Disneyland's as well.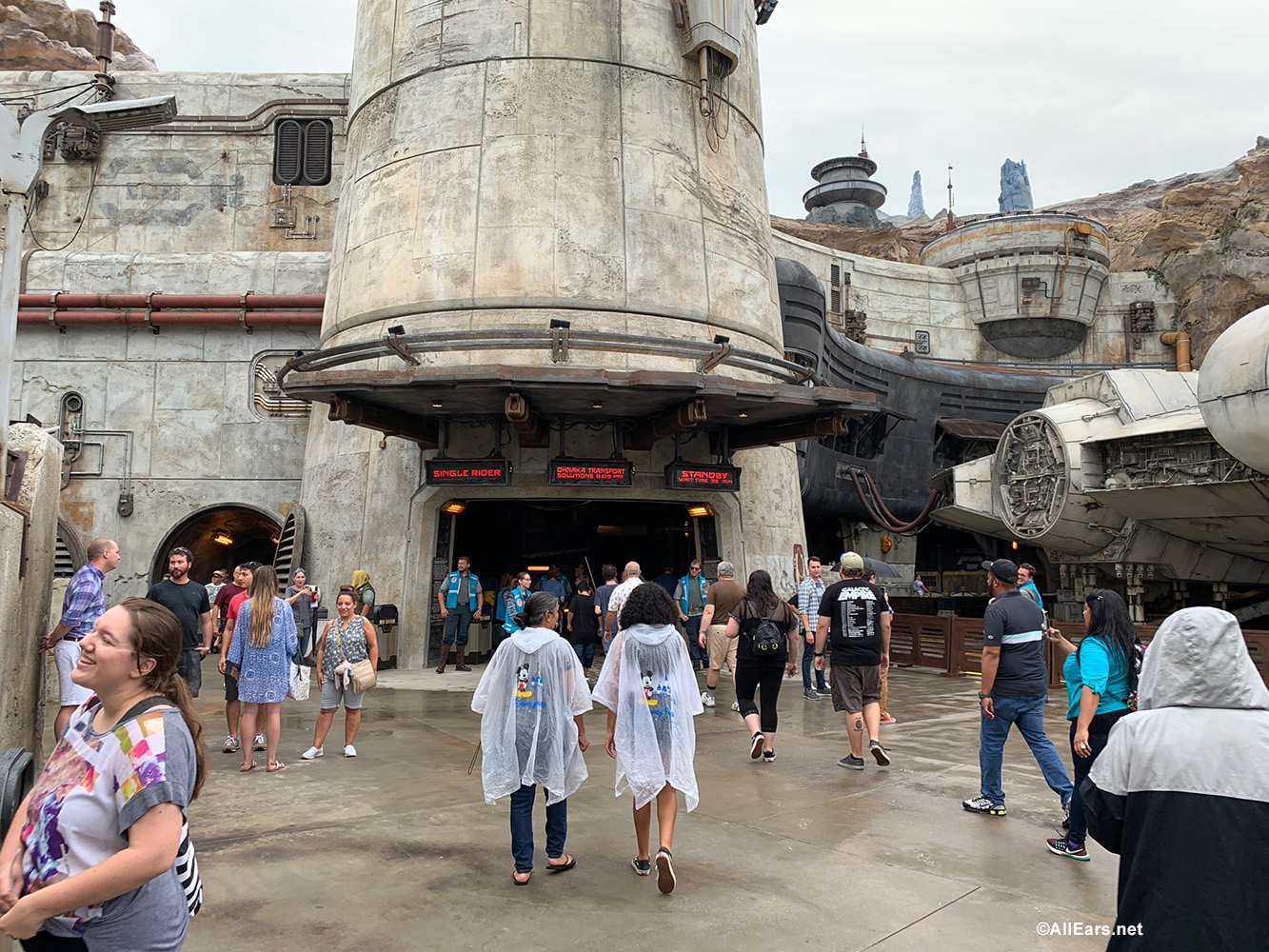 Star Wars: Galaxy's Edge Milk Stand
Of course, there is alcohol on the menu in Disney's Hollywood Studios, which is a pretty big difference between the two Star Wars lands. But if you were not looking at the menu (or sipping a more pleasant-tasting spiked Milk) you would not know if you were in Disneyland or Disney World.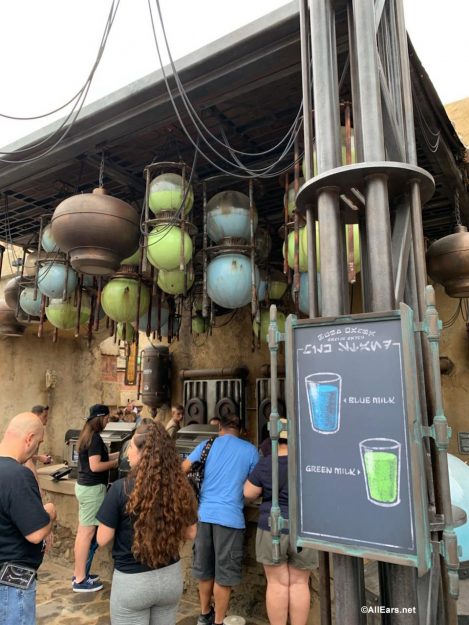 Read our review of the Milk Stand's Spiked Version of Blue and Green Milk here.
See the full Milk Stand Menu here
Star Wars: Galaxy's Edge in General
When you are waiting in line for your outpost mix along with a super-cool Coca-Cola drink you'll notice the prices are higher. We saw this pretty much across the board, with the Disney World version of this land being just a bit more expensive. Items such as the custom lightsabers at Savi's are the same price, but don't be surprised if you see other merchandise in Disney World and the price tag is slightly higher than the price tag is in Disneyland.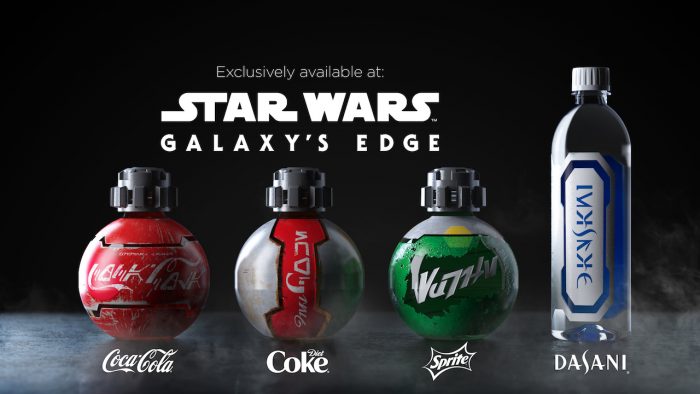 What do you think of the differences we spotted? We're still searching for more! Have you visited both lands? What differences have you spotted? Let us know in the comments.
Be sure to follow @allearsnet on Instagram and Twitter!
Check out our YouTube Channel for reviews, news, information and more!
Click below to subscribe to the AllEars® newsletter so you don't miss any of the latest Disney news!