Whenever you visit Disney World, you want to make the most of your days. This can often mean being in the parks from open to close. You might even be there before the scheduled park opening if you make an early morning breakfast reservation.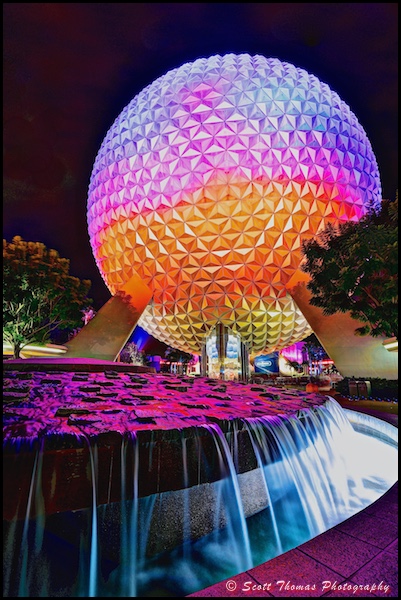 So how can you make sure you'll be able to handle whatever is thrown your way for an entire looooong day of fun? Stick with us, and we'll give you some tips on how to endure a day from early morning to the Kiss Goodnight.
Wear Good Shoes
Nothing will slow you down faster than a flat tire. No one wants blisters or achy soles. Wearing comfortable shoes that were made specifically for walking will cushion your foot and keep it in a comfortable relaxed position. We know some of you just love your fashionable footwear, but leave the flip-flops and heels at home. You will spend a lot of time walking and standing, so don't make a decision you'll regret.
Stay Hydrated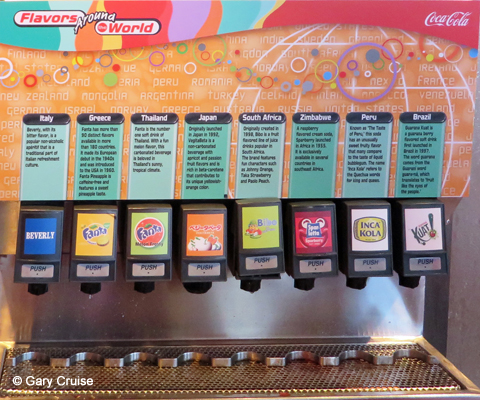 We would call this a no-brainer, but you'd be surprised at how easy it is to underestimate the hot Florida sun. Getting dehydrated will make you fatigued and can even lead to illness. That's definitely not how you want to spend your day at Disney World. Check out our tips on how to beat the heat. Running low of funds or just want to save them for your souvenirs? Head over to any location that sells fountain drinks, and ask for some ice water. A cast member will happily hand you some cool H2O to quench your thirst. If you're in Epcot, head over to Club Cool to get a taste of sodas (for free!) from around the world. Don't forget to try the Beverly!
Eat Regularly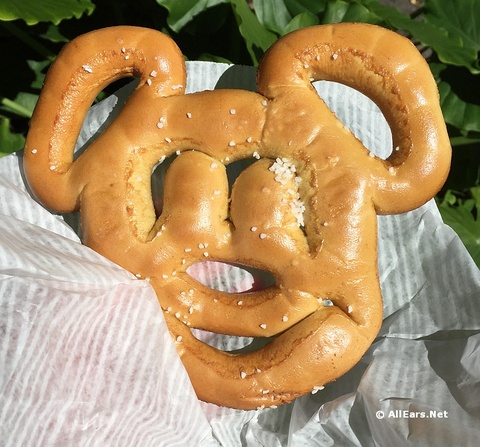 This goes along with staying hydrated. You should expect to eat a bit more than you normally would, since you are likely going to be depleting more energy with the amount of walking you'll do. We recommend eating small meals with plenty of snacks in between. Take a glance at our Walt Disney World Dining page before your trip to get an idea of where you want to get your grub on.
Pack Light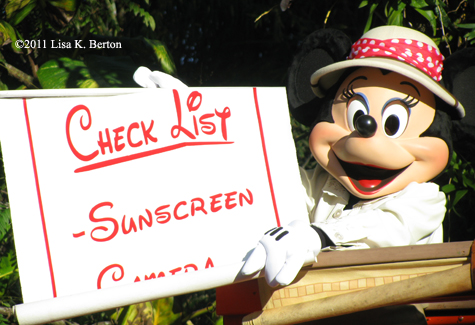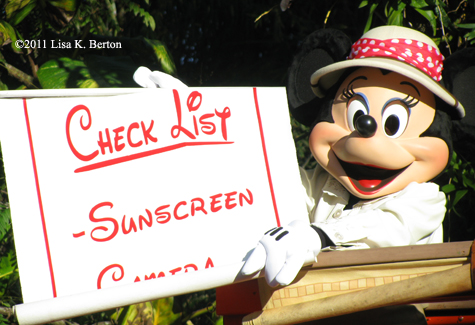 We know you want to be prepared for any situation. However, you don't want to be carrying around excessive weight. Take a look at our Packing for a Day at Disney World article for some helpful tips on what to bring and what you can probably leave at home. Our advice? Travel light! Another recommendation for packing is to use a fanny pack. taking the weight off your shoulders can prevent back and neck pain later on.
Don't Try to Do Too Much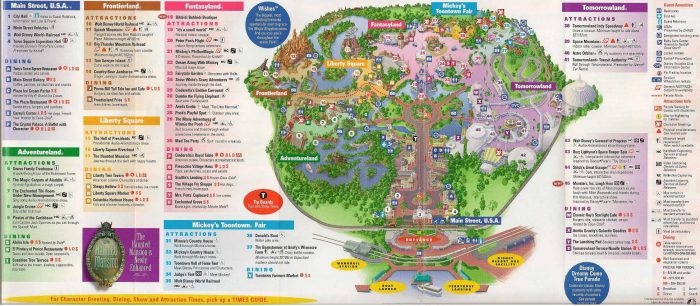 If you try to cram in too many experiences in one day, you could really burn out. We recommend setting up your initial three Fastpasses, and planning for one experience in between each one. This will give you time to walk from one attraction to the next without feeling rushed. We also recommend that you take a look at the park map when you create your initial plan. Don't zig-zag around the park, doing something over in Tomorrowland, for example, followed by something in Frontierland, just to go back to Tomorrowland again. Save your energy. Visit our FastPass+ page if you need a refresher on how to set these up. The Touring Plans page may you an idea of how to go about your day.
Those are our top ideas, but what about you? Do you have a tip on how to make it through a day from early morning to the Kiss Goodnight? Be sure to leave it in the comments below.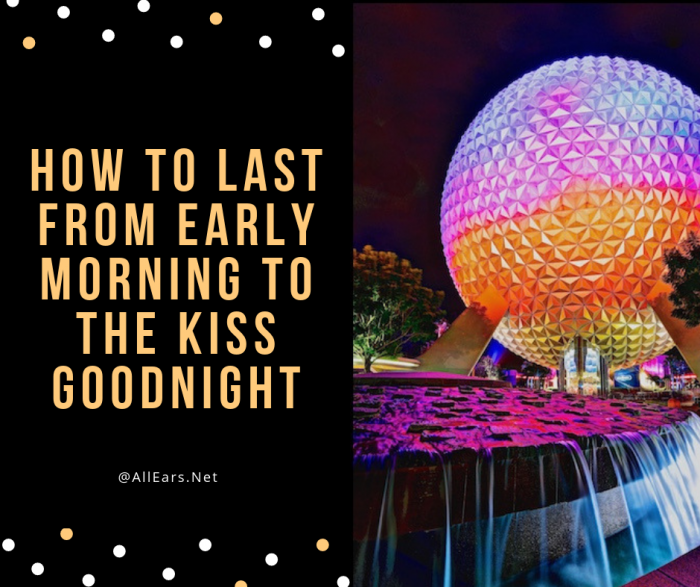 Heard about our FREE weekly newsletter? It's full of tips, news, features and fun! Subscribe by clicking the link below, and you'll get our FREE download of 109 Tips for the Perfect Disney World Vacation!