Let's face it, when you're at Disney, you're completely immersed in the Magic, with breathtaking sights, exciting attractions, and enchanting entertainment. It's no wonder that many people choose to pop the question at Walt Disney World —  in the theme parks, the restaurants and the resorts.
And with the holidays coming up, 'tis the perfect season for proposals!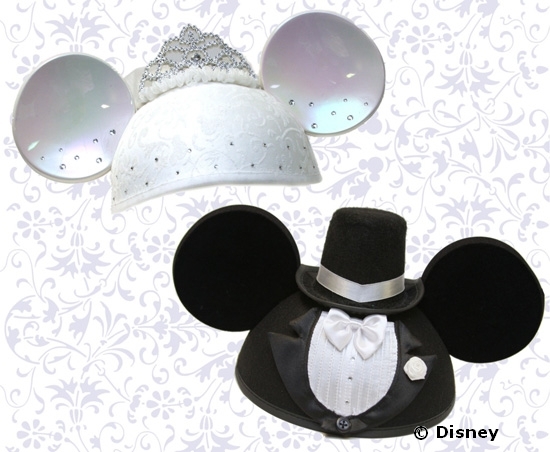 But where is the ideal spot to pose the BIG question? There are so many choices to consider when planning the perfect proposal!
The Four Icons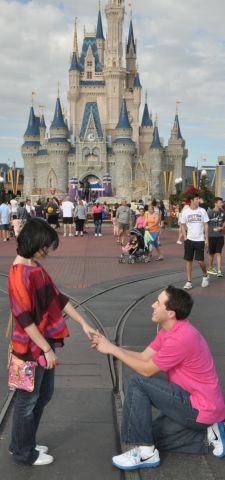 The most popular proposal locations are, not surprisingly, in front of the most iconic landmarks around Disney World. Animal Kingdom has the Tree of Life, Hollywood Studios has the Chinese Theatre, Epcot has Spaceship Earth, and Magic Kingdom has Cinderella Castle. Seeing these spectacularly themed locales brings tears to the eyes of many on any given day, so you can surely capitalize on those overwhelming feelings by asking your sweetie to marry you there. And these icons make for unforgettable pictures, too!
Your Favorite Attraction
Does your lover have a favorite attraction or show that he or she HAS to see during every Disney World visit? If so, you could make that experience even more memorable with a perfectly timed proposal — either during or after the ride or show.
World Showcase at Epcot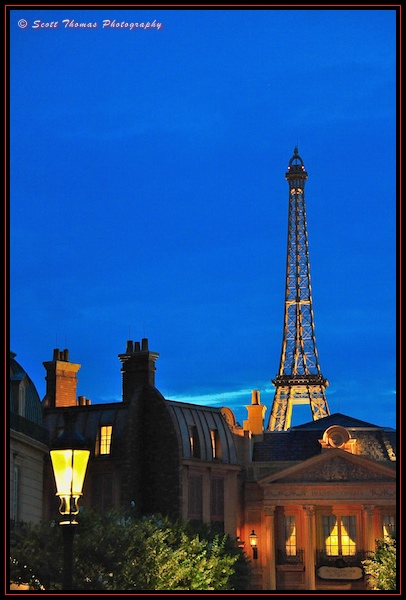 World Showcase lets you visit many different countries in the matter of just a few minutes. Is there somewhere in the real world you're planning to visit in the future? Or some country that holds special memories for you? Why not propose there now, without even leaving the U.S.? While you could choose any of the 11 countries, the two most popular picks are Italy and France. Find out more about Epcot's World Showcase on our Epcot Overview page.
Romantic Restaurant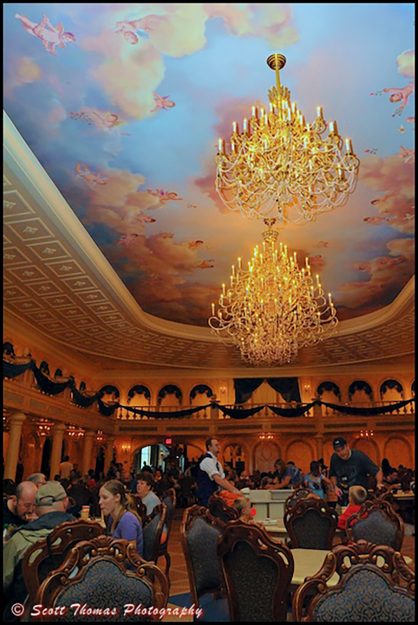 A lot of proposals out in the real world take place in a romantic setting after a fancy dinner. Why not apply the same concept to a meal at Disney World? Think about the Disney restaurants that make you feel like you're a part of one of the movies. Be Our Guest and Cinderella's Royal Table are popular choices. In fact, we once saw an engagement ring presented in Cinderella's glass slipper with Cindy herself on hand at the latter location. Trust us, there wasn't  a dry eye in the place after the bride-to-be tearfully said yes! Of course, the AAA-rated Victoria and Albert's at the Grand Floridian Resort remains a very classy, top-notch selection, too, while Tony's Town Square in the Magic Kingdom has the ultra-romantic Bella Notte, Lady and the Tramp factor going for it.
Seeing Fireworks?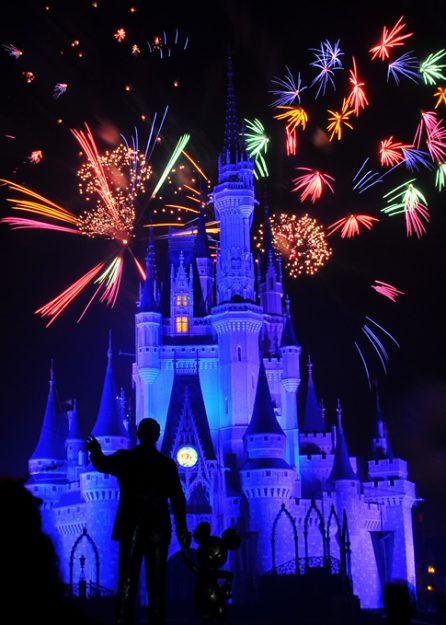 A great way to top off the perfect day at Disney World would be a proposal during or after a fireworks display, don't you think? With several different nighttime spectaculars across the resort, you have a tough decision to make. While watching IllumiNations in Epcot? After Happily Ever After in the Magic Kingdom? You could even try a post-fireworks proposal a little farther away from the action, to stay out of the crowds. You can still see and hear the fireworks from several locations, like the Boardwalk, or the boat docks at the Grand Floridian and the Polynesian Village. You can even hop aboard a special fireworks cruise, for a water-based proposal.
A Little Less-Known but Still Magical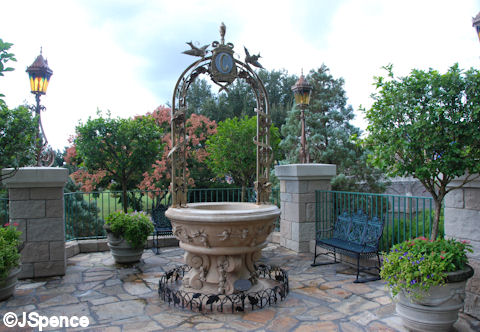 Cinderella's Wishing Well offers a close-up view of Cinderella Castle. This spot is off to the side of a walking path that leads from the Hub to Fantasyland. You will find a bit less foot traffic here, making it a slightly more romantic location.
The pathway outside the Haunted Mansion features a hidden engagement ring in the pavement. If you can't spot it, ask a cast member to help you find it. This is a great place to propose if your honey appreciates the slightly off-beat or hidden Disney secrets. You can find out more about how this spot came to be in our 13 Chilling Haunted Mansion Facts You Never Knew blog.
Picture Point
Head over to the Wedding Pavilion at the Grand Floridian Resort and Spa to get great views of the castle off in the distance.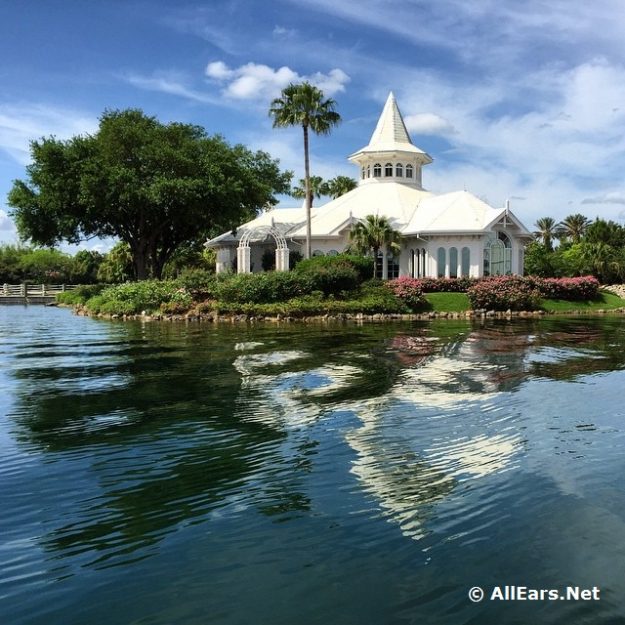 Stand under a wedding ring-topped archway to merge together the magic and your love.
After all our suggestions, do you still feel that you need some help popping the question? Don't worry! Disney World has you covered with engagement packages starting out as low as $99. Dining, activities (like a romantic carriage ride), and small gifts are just a few of the ways that Disney can help make your proposal a magical experience. If you want to plan something extra-special (and your bank account is extra-special, too), you can plan a custom experience with the help of some behind-the-scenes assistance. These start at $7,500 for a package, so don't be like Anna, in Frozen, falling for the wrong person. Make sure (s)he's really THE ONE!
Looking for more tips on where and how to propose? We have a couple first-hand reports you might enjoy:
Love is in the Air: A Magical Proposal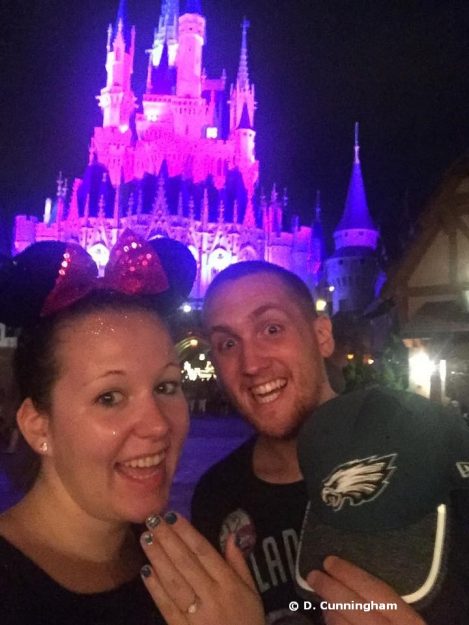 We have lots of tips from readers on how to find romance in the parks, too.
It's pretty clear to us, that no matter where at Disney World you choose to ask for your beloved's hand in marriage, it will be the perfect spot for you! We wish you a very Happily Ever After!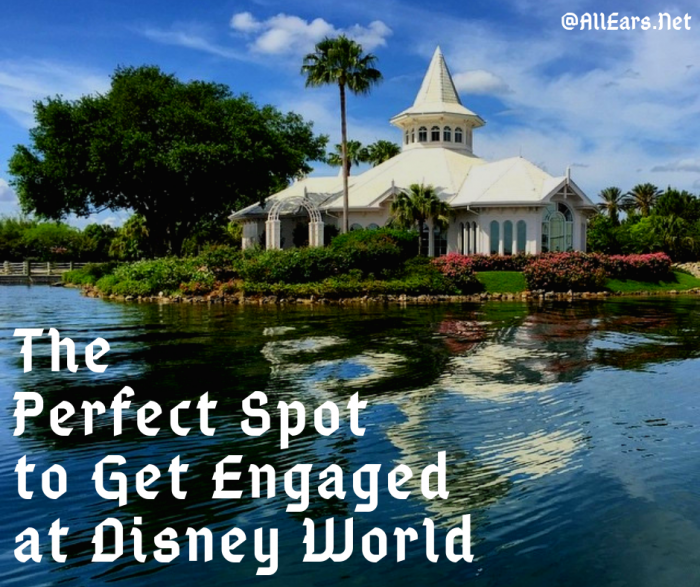 Have you heard about our FREE weekly newsletter? It's full of tips, news, features and fun! Subscribe by clicking the link below, and you'll get our FREE download of 109 Tips for the Perfect Disney World Vacation!