Walt Disney World and Universal Studios Florida are two of the theme park juggernauts that have helped make Orlando the family vacation destination it is today.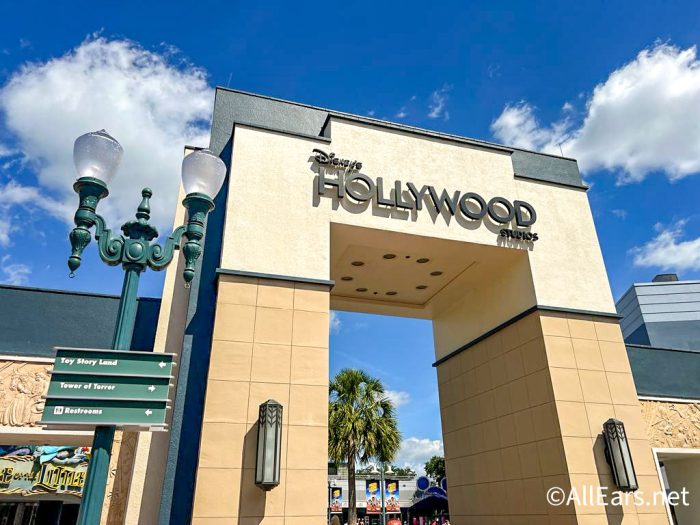 These two rival theme park resorts challenge each other to constantly add, enhance, and innovate all to keep ahead of the "other guy" and win over loyal fans and followers. And when the result is new attractions, theme parks, and entertainment, we must say that we enjoy what this friendly rivalry inspires their competition to think of next!
Nowhere is this rivalry more obvious than when you look at the two most similar parks: Disney's Hollywood Studios and Universal Studio Orlando.
We're going to take you on a journey to explore these two parks, what they have in common, what they do differently, and what special experiences you can find at each of them. We're going to break it down into a few categories:
HISTORY
Disney World has had a strong presence in Orlando since 1971, when the Magic Kingdom opened. In 1981, it was strengthened with the addition of EPCOT. Upon the opening of EPCOT, that's when the central Florida location became a motivator for the executives at NBCUniversal to offer Disney some friendly competition and consider building their own theme park.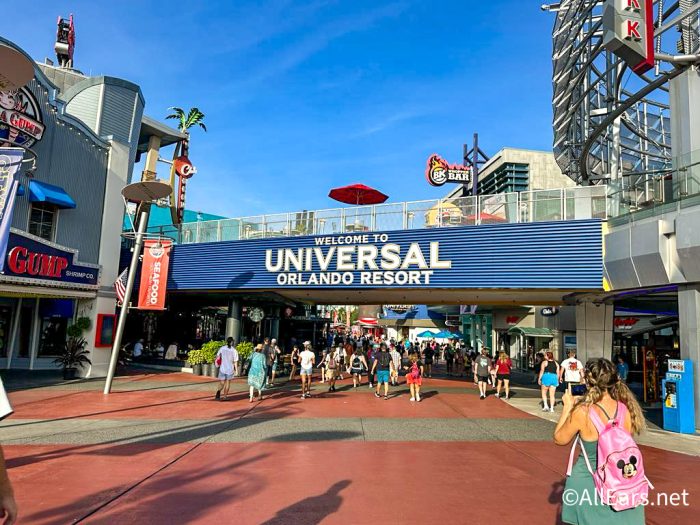 NBCUniversal already had Universal Studios Hollywood, which included a studio tour, and some very popular intellectual property (IP) at its disposal for creating new attractions. Many of the box office smashes of the mid-1980s, were products of NBCUniversal, like Back to the Future, E. T., The Blues Brothers, The Breakfast Club,  and Harry and the Hendersons. Universal had a large portfolio to draw from for inspiration for attractions, rides, and shows for a theme park audience.
So, Universal had its desired location goal (Orlando), a theme park template (inspired by the existing Universal Studios Hollywood), and a Rolodex (a Roladex is how folks used to keep track of business cards and contacts, before phones could store that information, you know, back in the time of landlines 😂) full of intellectual property to create attractions from.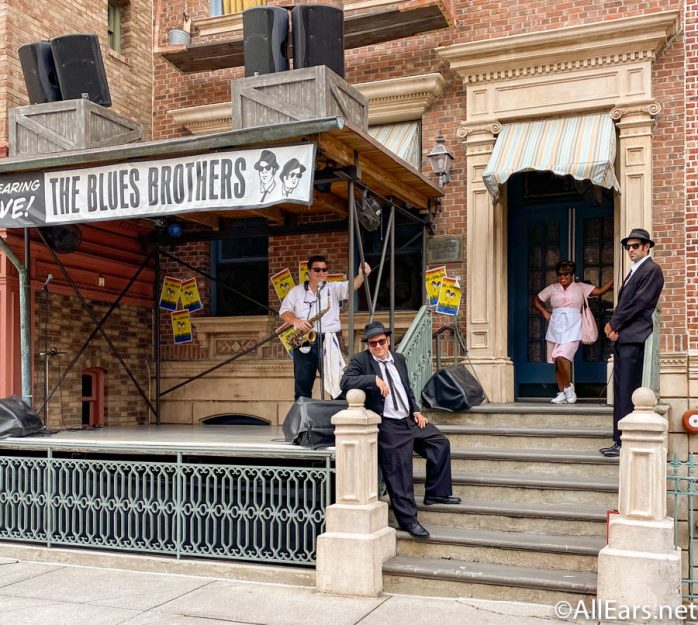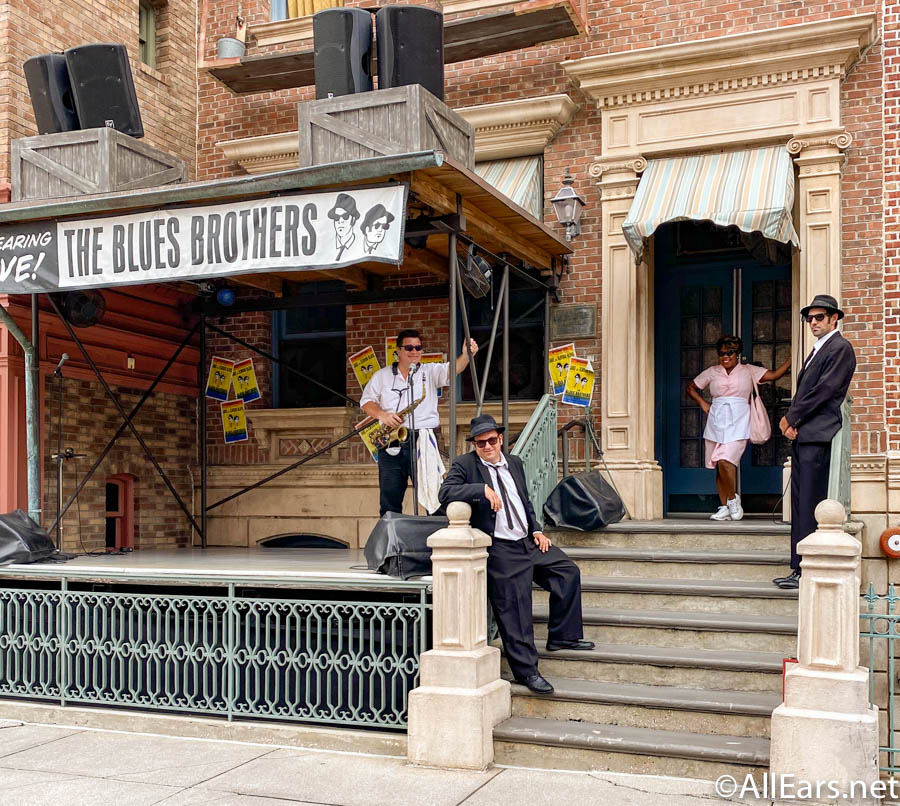 In 1984, Michael Eisner came on the scene at Walt Disney World, fresh from his previous role as CEO of Paramount Pictures. He knew that Universal had its sights set on creating a film studio-inspired park in Orlando, and now he was in a race to see about making sure that Disney had its own version of a studio park to rival any competition that Universal could bring to central Florida. Disney had been discussing the concept of a film-focused park while building EPCOT, but put the plans on hold as it didn't lend itself to the theme of EPCOT. But once Eisner entered the picture, he revived the plans and put them on the fast track.
Universal had publicly revealed their plans for Orlando before Eisner's announcement, but Disney was better positioned to fast-track construction and open sooner. Universal quickly pivoted, and instead of focusing on the backlot tour, as is the centerpiece of the Universal Studios Hollywood park, they transitioned to some stand-alone attractions, including Jaws, Back to the Future: The Ride, and Kongfrontation.
Disney-MGM Studios opened on May 1, 1989, with only two operating attractions, The Great Movie Ride and the Studios Backlot Tour. Guests could also tour the studios for Walt Disney Feature Animation with the promise to watch new classics in creation first-hand. Universal Studios Orlando opened on June 7, 1990, almost a year later.
Now that you have some background regarding the history of both of these parks, we can dive into some of the current factors of both of these parks, how they're similar, and what sets them apart.
TICKETS
Both Disney World and Universal Studios require park tickets. And if you want to visit more than one of their parks in one day, you'll need the ticket option that will allow you to do that. And both resorts adopt the philosophy that the more tickets you buy, the less it will cost you in each park. When you buy a one-day one-park ticket, the price might elevate. However, prices will vary depending on the season and the day you go to the parks.
Universal Studios
Universal also starts out at $109 for a one-day one-park ticket, and goes up to $164 when you add on "Park-to-Park" options (which you WILL need if you plan to ride the Hogwarts Express and visit both Diagon Alley & Hogsmeade).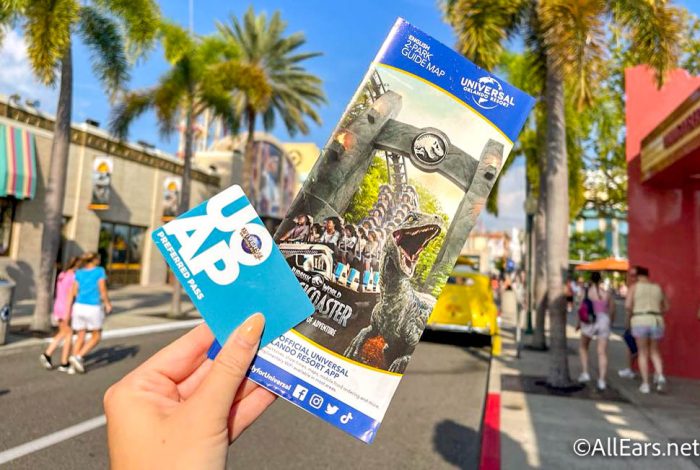 Hollywood Studios
At Disney World, one-day one-park tickets start at $109 and go up to $174-per day if you add on that "Park Hopper" option to be able to visit multiple Disney parks on the same day.
Again, the more days you buy, the less you pay per day. And though you save $10 at Universal for the "Park-to-Park" access, you also only get to access two parks, whereas, at Disney, that extra cash also gets you access to four parks.
ATTRACTIONS
Both parks have rides, shows, and experiences that appeal to all ages. In general, Disney World tends to be more "family-friendly" with more attractions with lower or no height requirements, so even babies can join in the experience. Universal has been a long-time winner for the tween and teens with some more thrilling thrill rides. But Disney has risen to the occasion by adding Star Wars: Galaxy's Edge in answer to the Wizarding World of Harry Potter at Universal.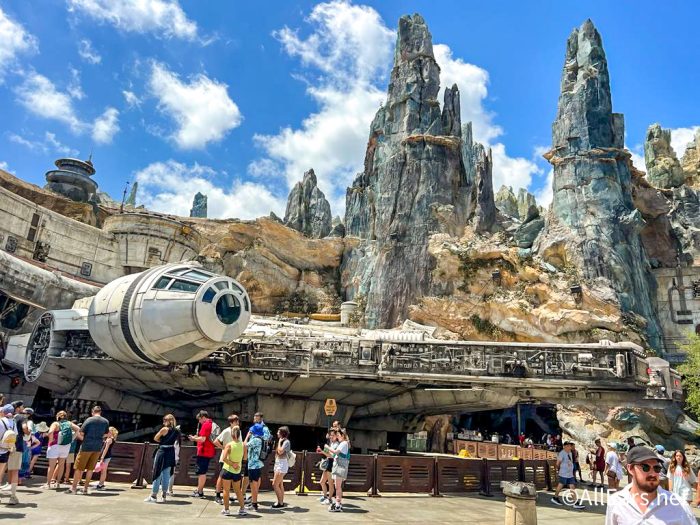 Neither park has an active filming studio any longer, but they still offer plenty of live entertainment and shows to give guests that larger-than-life experience.
Universal
Universal Studios has some classic rides and shows, but is also stepping up its game with the opening of Minion Land and the recent announcement of the new DreamWorks land, which will be replacing Woody Woodpecker's KidZone, with new attractions, shows, and characters from films such as Shrek, Kung Fu Panda, and Trolls.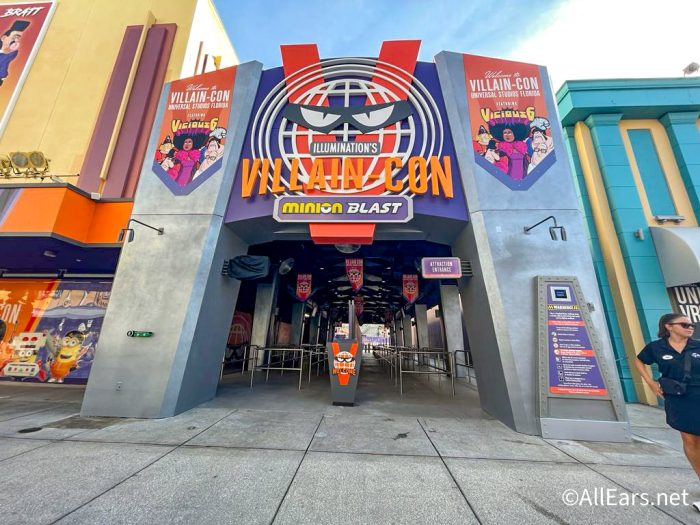 Note that for Universal, some attractions require children to be accompanied by an adult to ride, so make sure to check each attraction for further safety requirements.
Hollywood Studios
Hollywood Studios has plenty of shows for the whole family to enjoy. Beauty & the Beast Live on Stage is a Broadway-caliber production, Indiana Jones Epic Stunt Spectacular packs in action for every second, and the Frozen Sing-Along Celebration gives everyone a chance to belt out their favorite Frozen songs with some solid laughs!
When it comes to rides, Hollywood Studios offers the thrills of Disney World, and many of their attractions do have a minimum height requirement.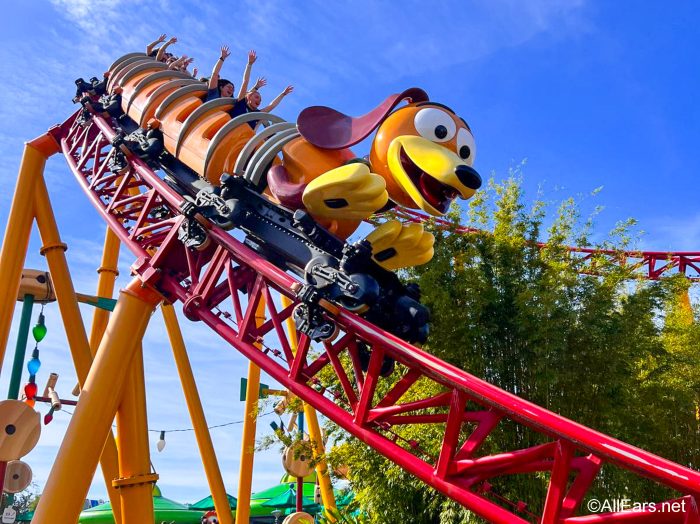 PARKING TOURING
Both parks offer an option to "skip the line." At Disney World, it's Genie+ and Lightning Lanes, at Universal, it's the Universal Express Pass.  Universal Express Pass is more expensive, but less complicated to understand and use. It is also included as a "perk" with stays at Universal's hotel. Disney's Genie+ and Lightning Lanes are cheaper and offer more flexibility, but you have to research to make the most of it.
Universal
Universal offers a "skip the line" perk called Express Pass for an extra fee. There are two variants of the Express Pass for their main theme parks, each of which is variably priced based on seasonal crowd levels. The Universal Express pass allows guests to "skip the lines" one time per participating ride and ranges from $89.99 to $349.99 per person. There's also the Universal Express Unlimited option, which ranges from $99.99 to $379.99 per person and allows unlimited skips of the line at participating rides.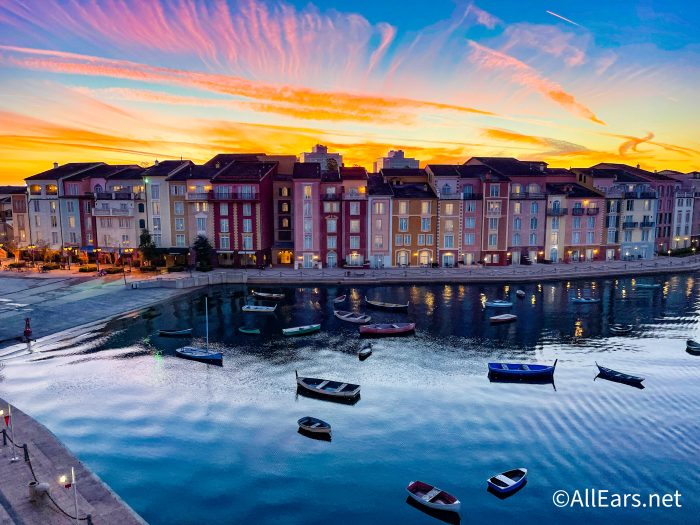 Guests of Universal Orlando's Premier tier resorts (the Hard Rock Hotel, the Royal Pacific Resort, and the Portofino Bay Hotel) are given complimentary use of the Express pass lines as part of their stay.
Hollywood Studios
Disney's "skip the line" perk is called Disney Genie+ and is also an extra fee. Genie+ allows guests to schedule their time to bypass the standby lines at select attractions once per day. The price for Genie+ varies upon demand; it typically ranges from $15-$35 per person per day, depending on how busy the day or season is.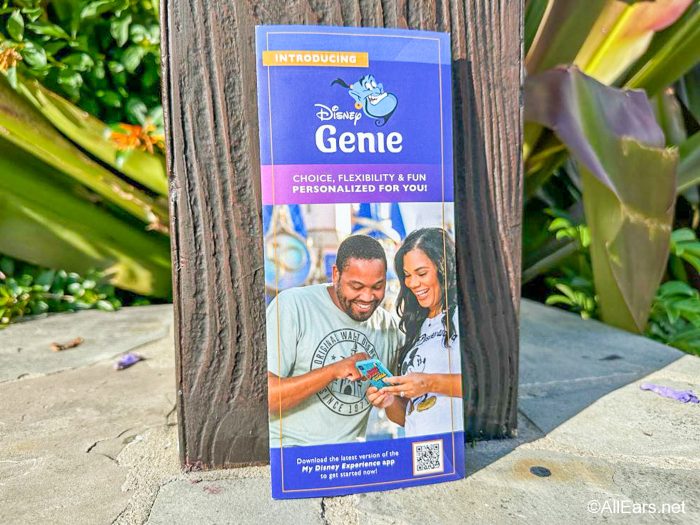 A second for-purchase add-on is Individual Lightning Lane Attraction Selections. This option allows users to make advance selections for Lightning Lane rides and attractions. Users will schedule a time to arrive for up to two popular attractions per day.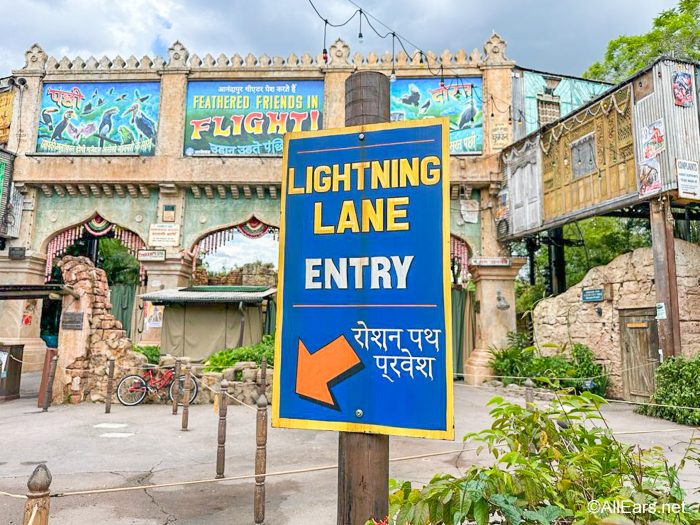 Because you can only book one attraction at a time to bypass the standby line, there is some strategy for how to use it. We have tons of articles and videos to help get you up to speed.
CHARACTERS
Both parks offer parades, live entertainment, and shows, and plenty of options to spot your favorite characters or icons from the films.
Universal
At Universal, you can interact with a wide range of characters who will chat with you and pose for pictures. Sometimes, the characters from that IP franchise will vary depending on the day or season, so you'll want to check your Universal App to see who will be out on the day that you're there.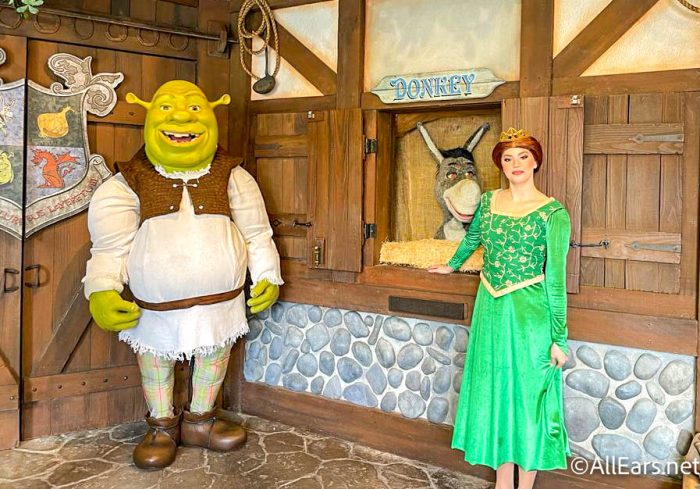 Spongebob SquarePants
Gru & Minion
Shrek, Donkey, and other DreamWorks characters
Transformers
The Simpsons
Knight Bus Driver & Shrunken Head
Hollywood Studios
Disney is a bit more upfront and forth-coming with their list of available characters. There are some seasonal changes, but you can keep track of them all through the My Disney Experience App.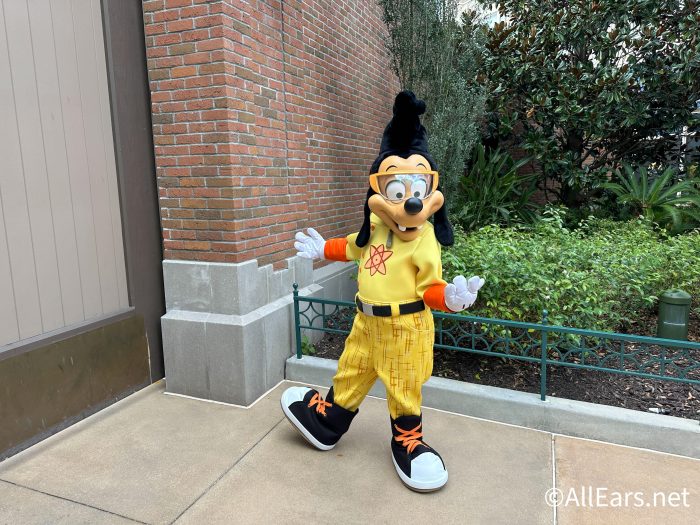 Live Action Ariel

BB-8

Buzz Lightyear

Chewbacca

Chip/Dale

Darth Vader

Doc McStuffins

Donald

Edna Mode

FroZone

Fancy Nancy

Goofy

James P. Sullivan (Sulley)

Jessie

Kylo Ren

Max Goof/Powerline Max

Mickey

Minnie

Mr & Mrs Incredible

Olaf

Rey

Vampirina

Vi Moradi 

Woody
NOTABLE EXPERIENCES
Universal Studios and Hollywood Studios have some thrilling rides, jaw-dropping shows, and amazing character and entertainment experiences that can immerse you in your favorite shows from the big screen and silver screen! But each park has its unique special something that you can only find there. Let's take a look at some of those not-to-miss experiences!
Universal
Universal is the home to the Wizarding World of Harry Potter, and specifically, Universal Studios is the spot to wander the streets of Diagon Alley. If you're looking to be chosen by a wand at Ollivander's, sip a Butterbeer from the Three Broomsticks, or buy your House robes at Madam Markin's, then Universal Studios is your park to visit!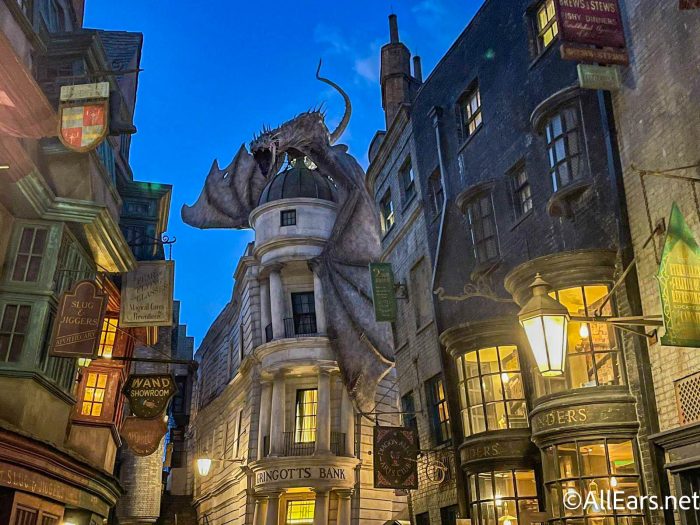 Hollywood Studios
Hollywood Studios is the home to all things Star Wars. You can travel to a galaxy far away, pilot the fastest hunk of junk in the galaxy, and even build your own lightsaber.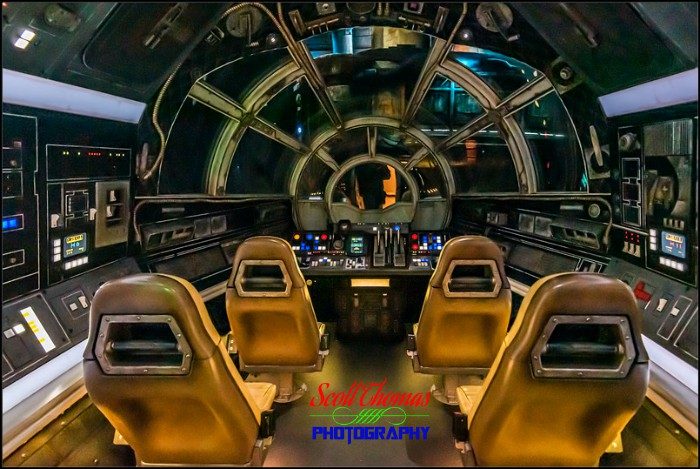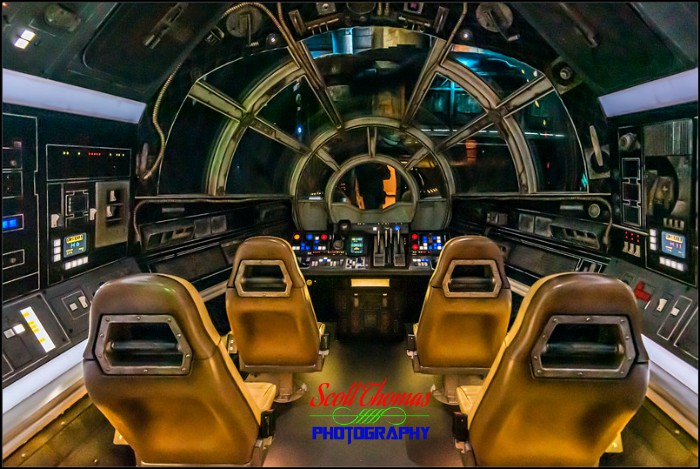 Or revisit the backyard of your youth by shrinking down to the size of a toy and meeting all of your Toy Story friends in Andy's backyard: Toy Story Land.  Finally, you can end your night with a pyrotechnic light show at Fantasmic! starring Mickey Mouse and all of your Disney heroes as they fight evil and sing some of your favorite songs to wind down your evening.
There's so much variety, that you really should make time to experience each park and find your favorite must-dos at both Hollywood Studios & Universal Studios!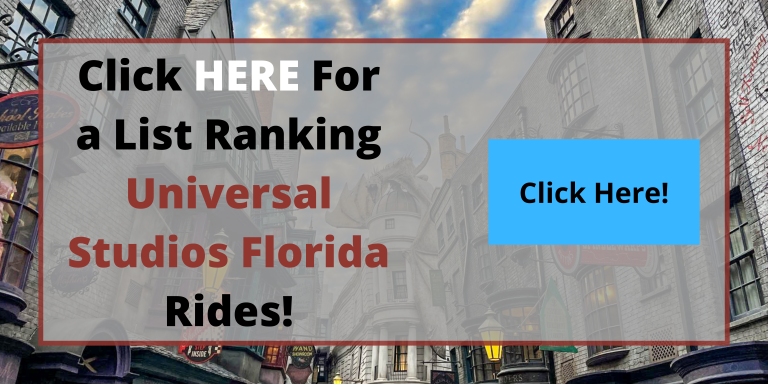 Have you experienced both Universal Studios and Hollywood Studios? What is your favorite experience at each park? Let us know in the comments below!